The scorching heat in summer makes you feel irritated because of sweat forming all over and warmy weather. To escape this hot weather we prefer staying in air-conditioned rooms or areas but is it possible to always be there without moving out? Obviously not. And the thing that makes you more irritated is loose hanging hairs in this burning heat. It not only affects your mood but also results in a frizzy, sweaty, and unwanted shiny hair. These are most iconic celebrity ponytail that you can copy now.
To save yourself from this situation, what would you do? Stop moving out of the house and start working remotely? No! That's not the solution. The solution is to change your hairstyle into something more comfortable yet classy. In this situation, the first thing that will come to your mind will be messy hair buns, but they were in the past, the new trend is of ponytails.
Most importantly, celebrities have pulled out the ponytail look so elegantly and in a classy way that it will give you a major ponytail goals. Here we have mentioned celebrity ponytails so that you can have an idea about which type of ponytail you should go for to look cool in this hot summer.
Let's get going then,
Barbie Ponytail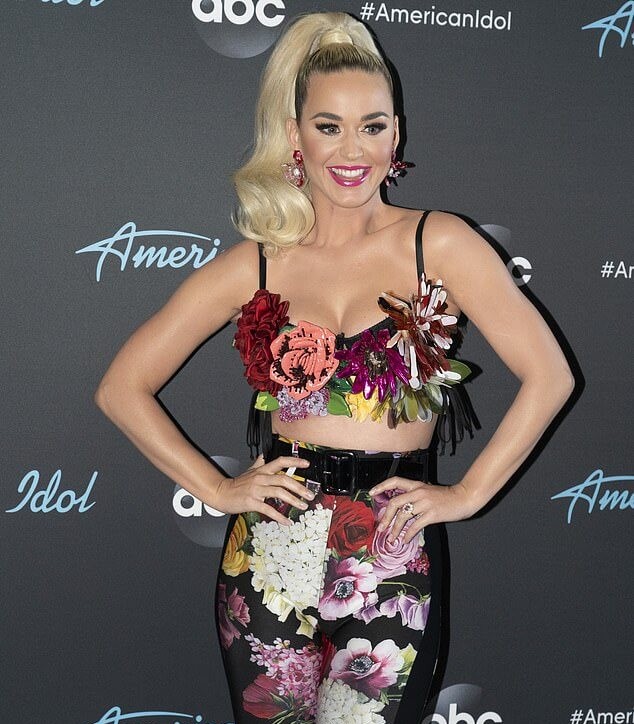 Source: dailymail.co.uk
The barbie style ponytail on Katy Perry looks amazingly beautiful. To get this look make sure you pull your front hairs into a ponytail with a sleek and ponytail should have soft curls with volume and don't forget to hide the elastic band. Carry this look to college or party you will know the results.
Center-Parted Low Ponytail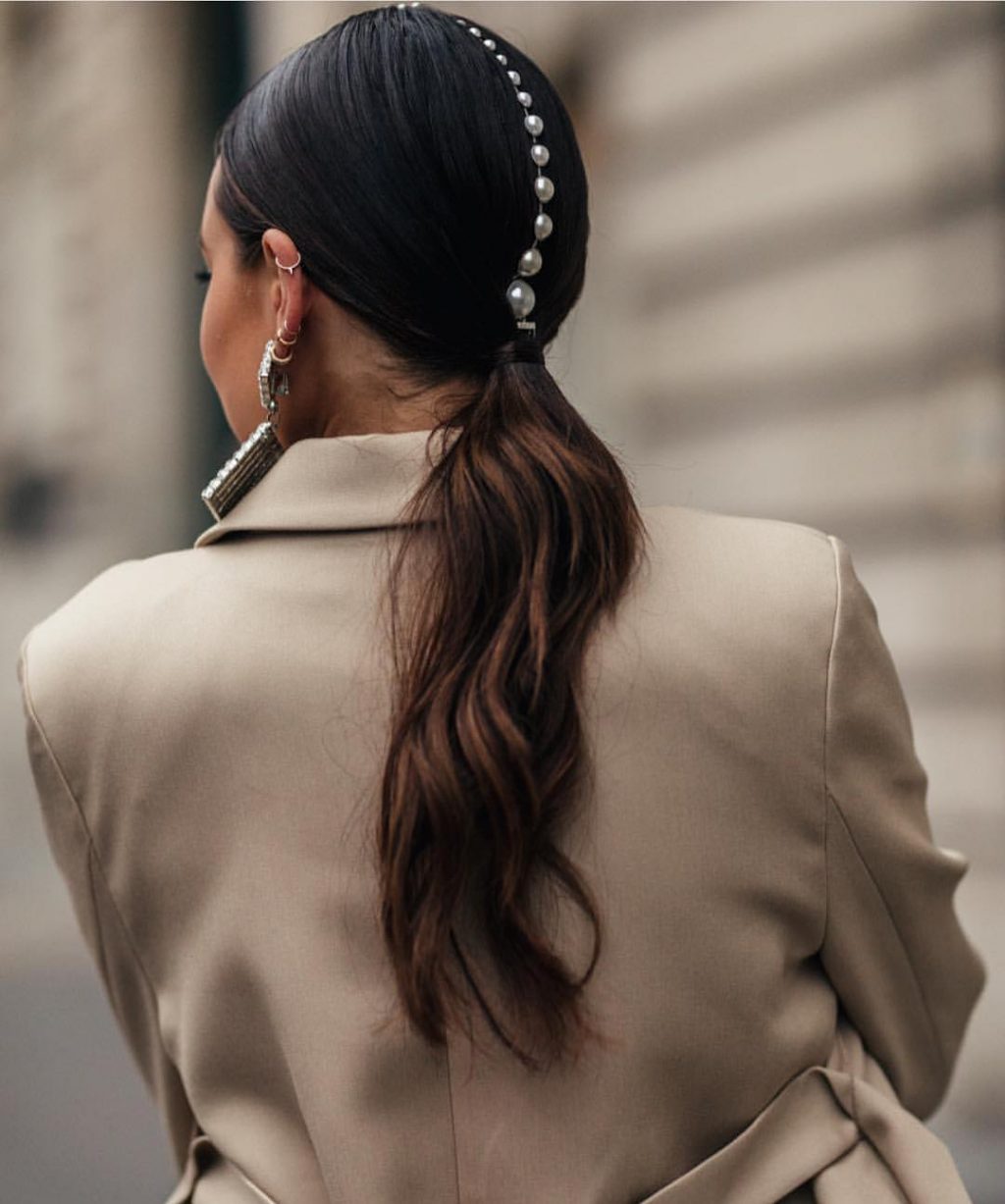 Source: fbcdn.net
The center-parted low ponytail that Danielle Bernstein showed off looks pretty. She had added beaded jewelry at the center part of the hair that ended at the knot. And that idea really inspired us! This hairstyle can be your go-to look for the office as well as the party. When in office, remove the piece of jewelry and add it back when moving for the party.
Bow + Ponytail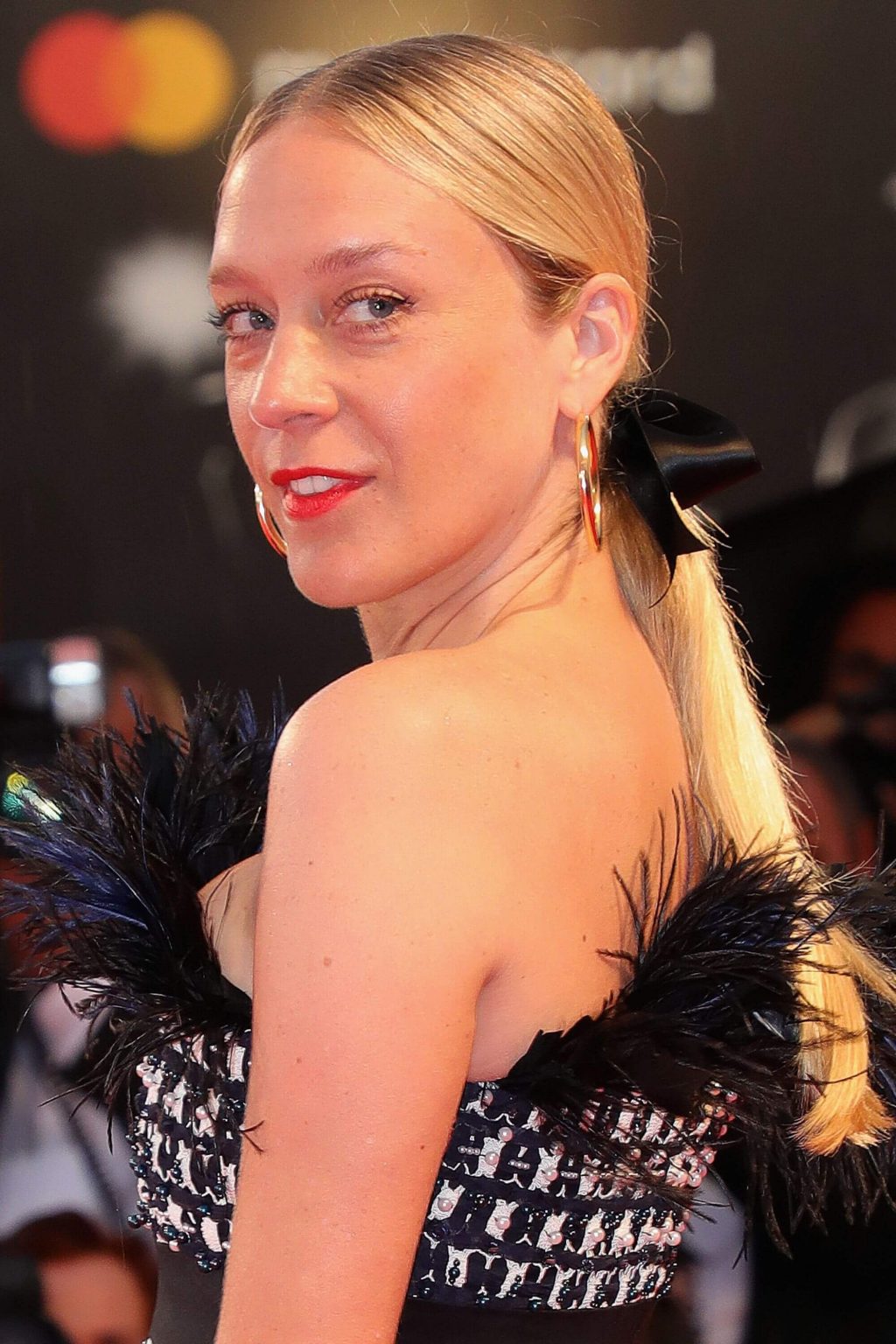 Source: hearstapps.com
Chloe Sevigny took the ponytail to the red carpet with the addition of a huge bow that added a total glam look to the simple ponytail styles. If you don't want to go for a huge bow, opt for a smaller one, bow elastics are also available if you want to go for them.
Bold Ponytail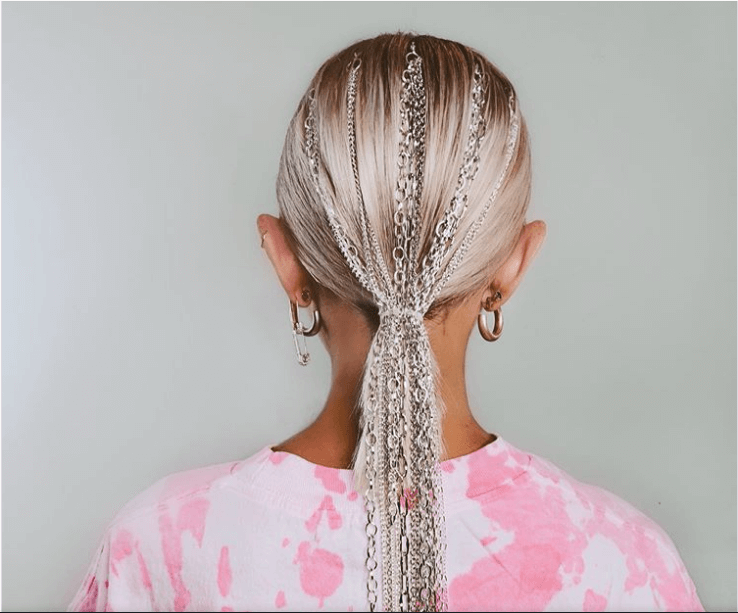 Source: google.image
Are you bold enough to carry out this look by Justine Marjan, a hairstylist? Up till now, everyone used artificial hair as an extension, but Justine Marjan thought of doing something bold and out of the box, and she used the chain as an extension. You can carry this look at any concert.
Retro Braided Ponytail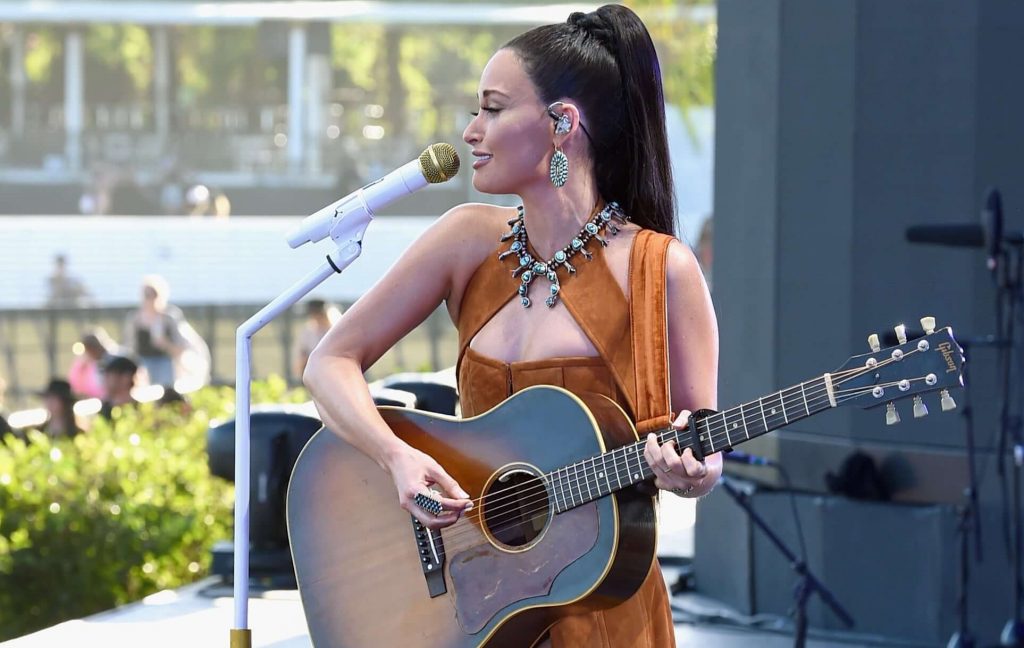 Source: gettyimages.be
The singing sensation Kacy Musgraves went to Coachella 2019 with this classic retro braided ponytail and totally rocked. To slay this ponytail you will have to pull hair in a ponytail and hide the elastic with braided hair section. If you have thick and volumed hair, this is perfect for you.
Flirty Ponytail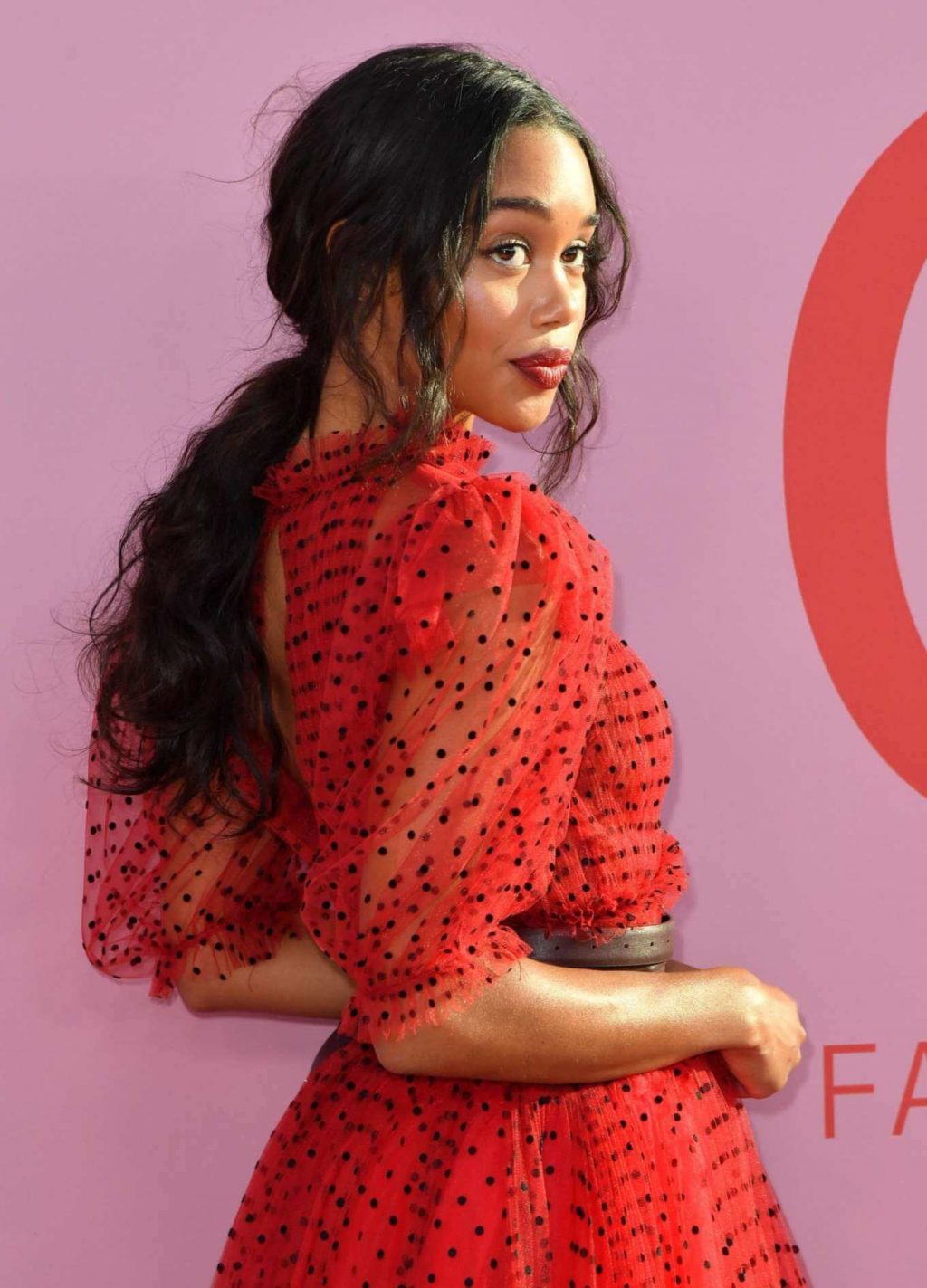 Source: gotceleb.com
If you have natural soft curls just like Laura Harrier, then you surely are going to love this cute yet flirty celebrity ponytail. She has beautifully tied her hair in a low ponytail, but the thing that makes this hairstyle look flirty is the two face-framing sections left hanging on the sides. You can opt for this hairstyle when you have a date lined up.
Voluminous Ponytail
Source: popsugar-assets.com
Have a voluminous hair like Sophie Turner then you should also flaunt it as she did here. A high voluminous ponytail is all you need to slay the look at college. Make sure you use the products right way to get a flawless structure and create a comprehensive volume. You will have to add a volume at the crown as well as the tail of the hair. 
Braided High Ponytail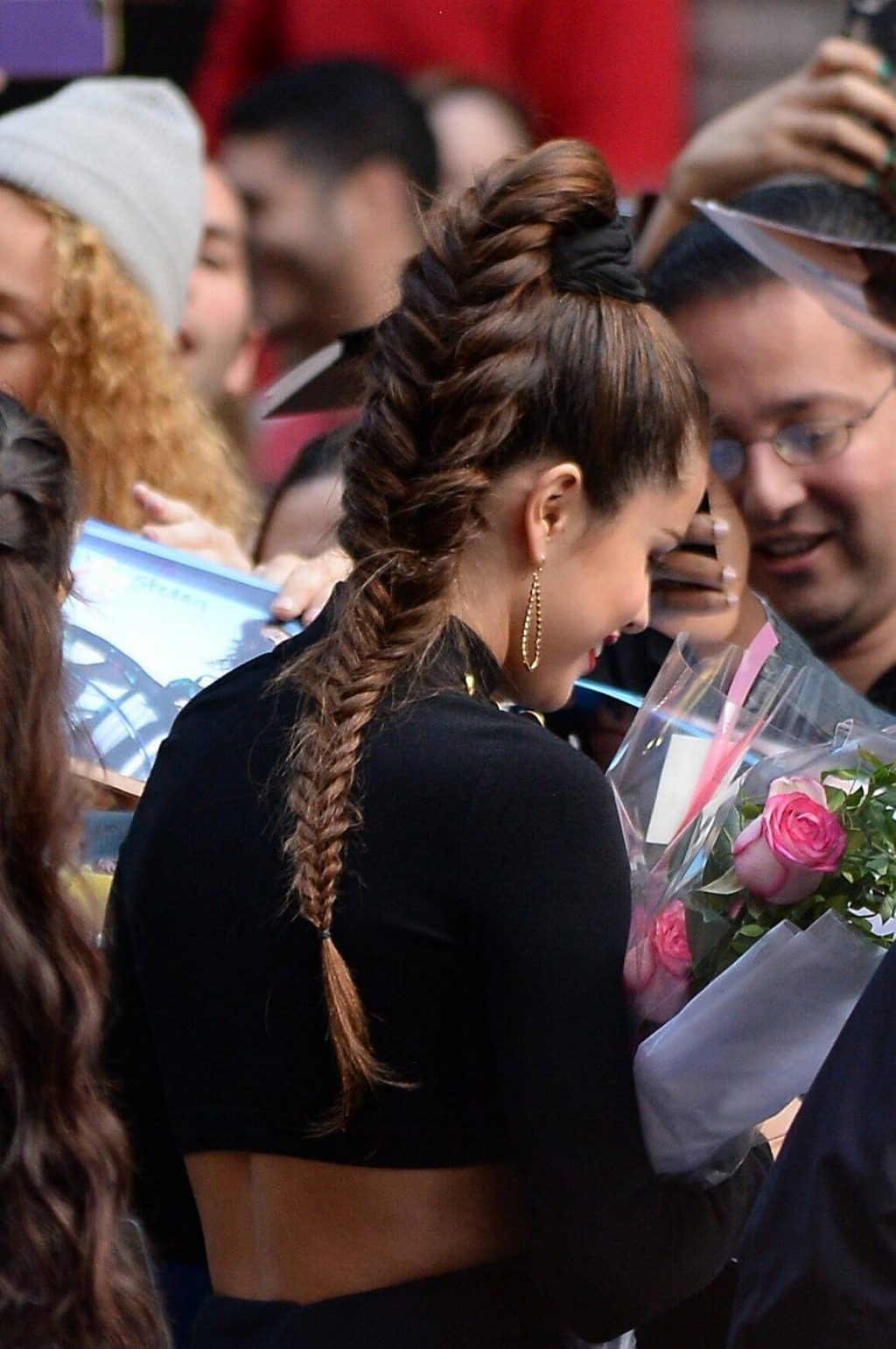 Source: pinimg.com
Selena Gomez once again gave the major hairstyle goal by pulling out this braided ponytail that too with an undercut. Are you brave enough to try out this look? You can keep undercut as an optional. After that, you will obviously go for this hairstyle. This fantastic hairstyle can be worn to college, parties and even to the workplace.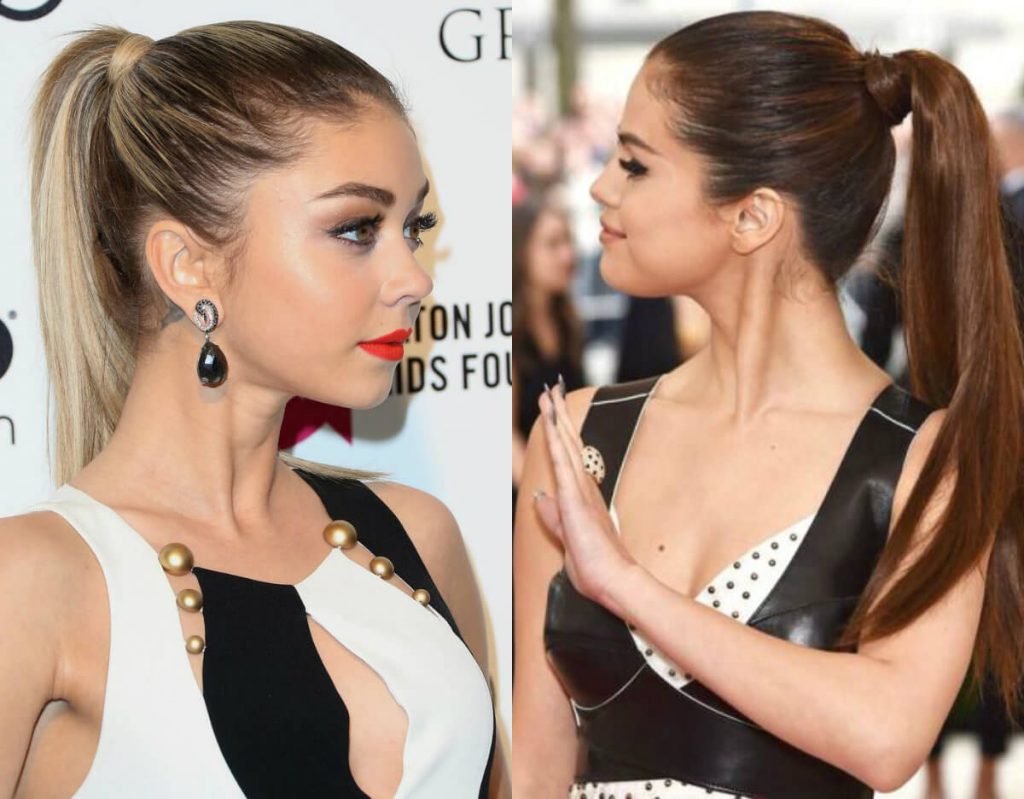 Source: hairdrome.com
These were the ponytail styles that you should definitely try this summer to save yourself from the sweaty hairs. For more ideas related to fashion, visit Fashionterest.