Britney Spears is on vacation with her new husband, Sam Asghari and she is not holding back when it comes to showing off her amazing body. On Monday (4th July 2022), Britney Spears shows off her toned abs in a neon green bikini enjoying her honeymoon. You can see her playing with the sand, and posing sexily while her husband records the video. You can see Sam's shadow in some clips and videos!
Britney Spears Shows Off Her Toned Abs In a Neon Green And Cheetah Bikini
Britney Spears caused a stir on social media this week when she posted a photo of herself on her honeymoon sporting a toned midsection. The singer has been keeping a low profile since she tied the knot with her longtime love, Sam Asghari, in June.
Although she looked enjoying her honeymoon, she complained about the weather on a tropical honeymoon with her husband. The weather in California was rainy and not sunny. However all-in-all, the sensual video did catch the attention of her fans and made them drool over it!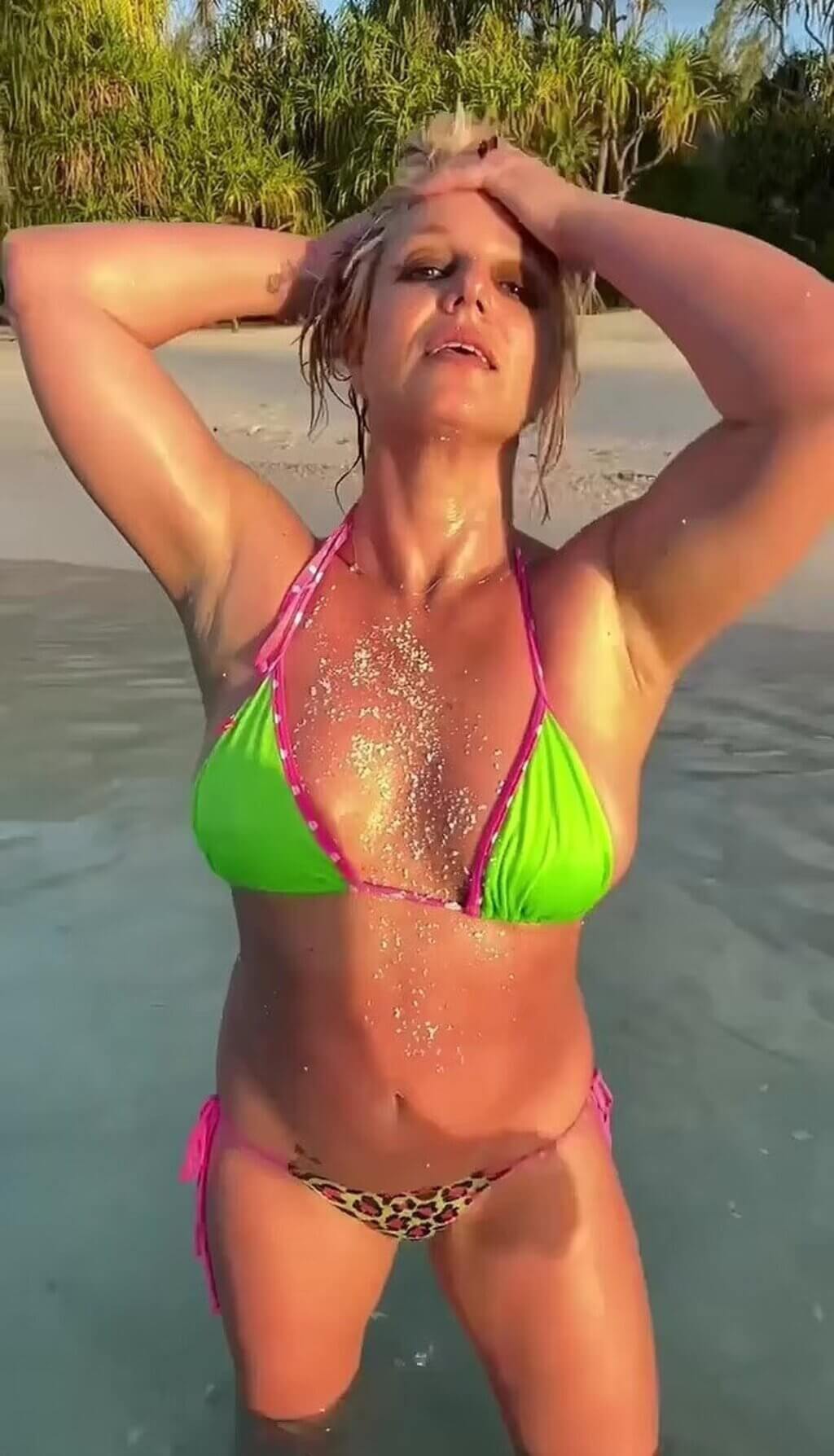 Source: dailymail.co.uk
Fans were quick to praise Spears for her impressive physique, with many noting that she looks better than ever. Some even joked that she must have been working out hard during her honeymoon.
Spears has always been proud of her body and has often spoken out about her dedication to fitness. In a 2017 interview with Women's Health, she said that she loves working out because it makes her feel strong and confident. "I think that being fit and strong is so sexy," she said. "Every woman should feel like she can do anything." 
It's clear that Spears is still dedicated to her fitness regimen, and it's definitely paying off!
The Singer Looks Happy and Relaxed While on Vacation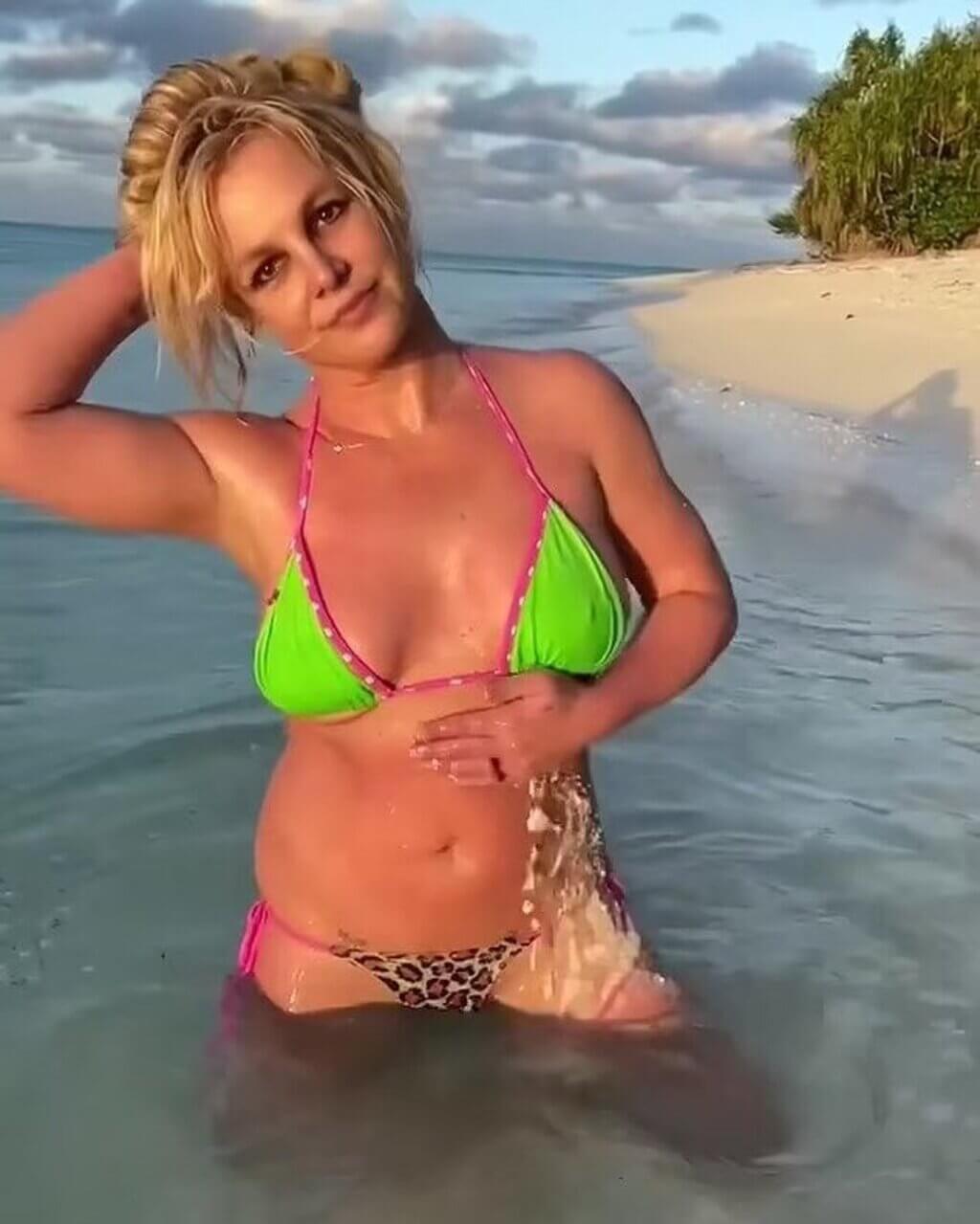 Source: dailymail.co.uk
The singer is seen in a series of vacation photos and videos that show her looking happy and carefree. She's in a beautiful location, and it looks like she's having a great time. The photos are a refreshing change from the typical paparazzi shots of her looking stressed out. It's nice to see her taking a break and enjoying herself. The honeymoon of the singer is all about her, Sam (husband), and her loving canine.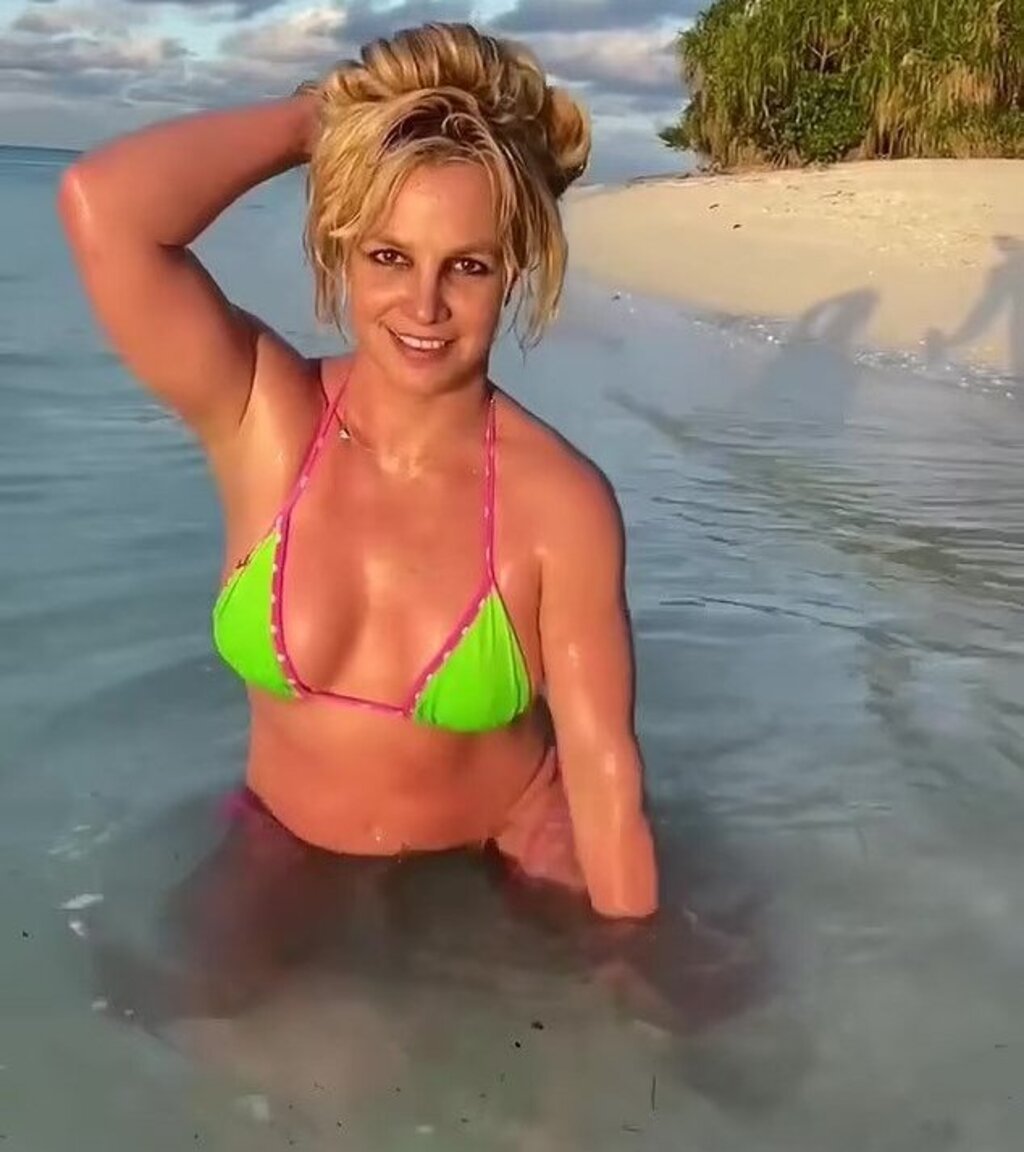 Source: dailymail.co.uk
Also Read: Former Miss Universe Maria Thattil Stuns in a 'Naked' Dress at the Logies
Britney Spears Shows Off Her Toned Abs in a Neon Green Bikini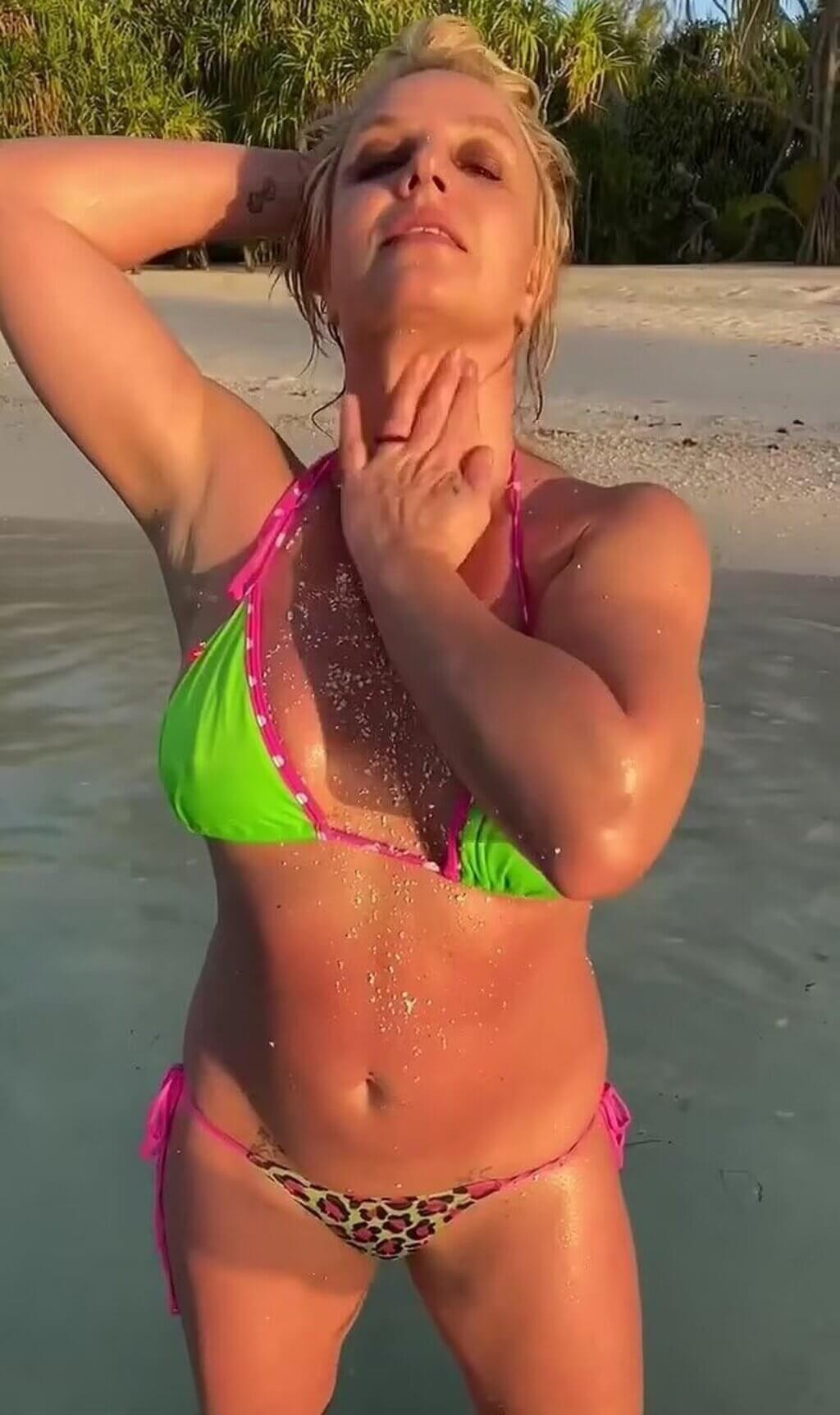 Source: dailymail.co.uk
Britney Spears was spotted on the beach in California rocking a neon green bikini. The singer looked happy and relaxed as she enjoyed the sun and sand. Spears showed off her toned figure and impressive abs in the skimpy swimsuit. The video seemed to be shot by her now-husband Sam Asghari (who is a model himself). You can see her enjoying herself on the beach with sand (which seems to be on her bucket list – as mentioned in her caption).
Britney Spears shows off her toned abs in a neon green and cheetah bikini. Both the bikinis are super sexy and in contrast with the weather there. You can see the pink border lining on the swimsuit which is going well with the design. The neon green bikini had the cheetah print bottoms with the same pink hemline.
According To Source: dailymail.co.uk
For more, you can browse through Fashionterest.