Bikinis, maillots and rash guards.
This is the typical attire that immediately comes to mind when someone mentions the beach. However, there are certainly more choices than the ones mentioned above.
These days, there is a world of options when it comes to resort and beachwear. What's even better, shopping for beach outfits is now made more convenient because you can already find beach dresses online. With just a tap or a swipe, you can order your preferred outfits and have them delivered straight to your doorstep.
Easy-peasy, right? To make it even more fun, we've rounded up some style inspirations and tips so you can confidently strut your stuff on the beach.
Stylish Under the Sun
A beach is no longer a place where all you do is tan yourself up or swim to your heart's content. There are plenty of other activities that you can now do. From leisurely picnics to major events like corporate parties, beach weddings, or concerts by the shore, people now have many options to enjoy the sun, sea, and sand.
With this in mind, you also have to pick the right clothes for the activity. For example, wearing a hand-beaded, tiered maxi strap dress may be more appropriate to wear for a daytime beach wedding than a pair of swim shorts. Perhaps it's better to wear a puffed sleeve-boho blouse, denim shorts, and sneakers when you go hiking up beach dunes.
Not only will wearing the right attire make you more comfortable, but it also says that you are familiar with the proper dress etiquette. Of course, it will also speak volumes about your personal fashion sense and style.
So whether you are headed out for a sumptuous Friday brunch at a swanky beach club or attending your cousin's wedding ceremony, keep in mind to dress right. With all the events happening, you surely do not want to get caught unprepared when it comes to your outfit, do you.
Here are some helpful style inspirations and tips:
1. Chic Beach Dresses
Long and flowy or short and breezy? It does not matter what the length is — as long as they are appropriate for the occasion and they make you feel great, then feel free to wear dresses on the beach. A sleeveless, knee-length dress with an embroidered v-shaped yoke would be perfect for a Sunday morning stroll. On the other hand, a sheer chiffon dress with paisley prints and an adjustable chain metal belt would be great for sunset cocktails.
Beach dresses can have anything from simple designs to elaborate ones. They can also come with beadwork, embroideries, lace inserts, tassels, and other accents that make them more interesting.
One of the crucial things to note when choosing a dress for the beach is the material that it is made of. It's best to pick dresses made of breathable fabrics, especially if you plan to wear them in the daytime. Cotton, chambray, chiffon, or linen are lightweight materials that you can consider.
2. Summery Tops and Blouses
Other beach staples would be tops and blouses that you can mix and match with shorts, pants, or a skirt.
You don't always have to throw an oversized tee to be comfy at the beach. For a more fashionable choice, why not go for a sleeveless, loose-fit top? You can pair this nicely with denim shorts and cute sandals when you're out to check souvenir shops.
When you need to attend slightly dressier functions, you can still project that cool vibe with a quarter-sleeved blouse with metallic thread stitches and rouleau detailing. Pair it with skinny jeans or pencil pants and kitty heels, and you're ready to wow the crowd. If you're going for a feminine look, pair a round neck pintuck blouson with a bohemian maxi wrap skirt, strappy thongs, and a wide-brimmed hat.
3. Cute Shorts and Beach Bottoms
Just like blouses and tops, your beach bottoms are also a versatile piece of your beach wardrobe. Play with colors, cuts, and styles with shorts, skirts, and pants made of light and airy materials.
If you're going to a semi-formal lunch with your colleagues, for example, you can wear white shorts with a cord waistband and delicate vintage lace. Tuck a full-sleeved printed chiffon blouse, slip on some mules or sandals, and off you go. Another option is to go for wide-leg pants in frayed textured cotton paired with a sleeveless jersey top with fringe tap and embroidery.
High-waisted shorts in cotton or linen are also versatile pieces that can switch from casual seashore strolls to fancy evening dinners. Black belted cotton shorts will go very nicely with a softly textured yet structured waistcoat embellished with metal-like beads.
4. Carefree Cover-ups
Think beyond terry robes or T-shirts for covering up your slinky bikini. If you want to veer away from stuffy or drab cover-ups, then go online and browse through several fashionable choices.
When you're on the beach but out of the water, exude that air of mystery with an oversized, knee-length kaftan complete with metallic embroidery or a cotton and linen kimono with fringe and lace details. Flaunt your femininity with a stunning backless long kaftan, accentuated with geometric embroidery and delicate lace contouring.
For a more effortless and breezy vibe, you can also cover up your swimsuit with a long embroidered kimono, bell-sleeved tunic with Broderie Anglaise yoke details, or a geometrically embroidered mini dress with a straight back panel and ladder lace inserts.
5. Adorable Accessories
What outfit would be complete without charming accessories? Embellish your resort or beach outfits with nature-inspired pieces.
Pearls, seashells, or coral-inspired jewelry can dial up the fashion volume of any outfit. You can also wear shades, footwear, or hats in khaki or go for colors that remind you of the ocean. Don't forget to carry a parasol, have an all-around tote for your lotions, and maybe pack some beach reads.
To keep you safe, check out progressive online beach and resort wear stores that carry embroidered fashion masks. A must-have accessory for the new normal, this mask makes a fashion statement while also ensuring that you are protected from some health risks.
Fashionable Frocks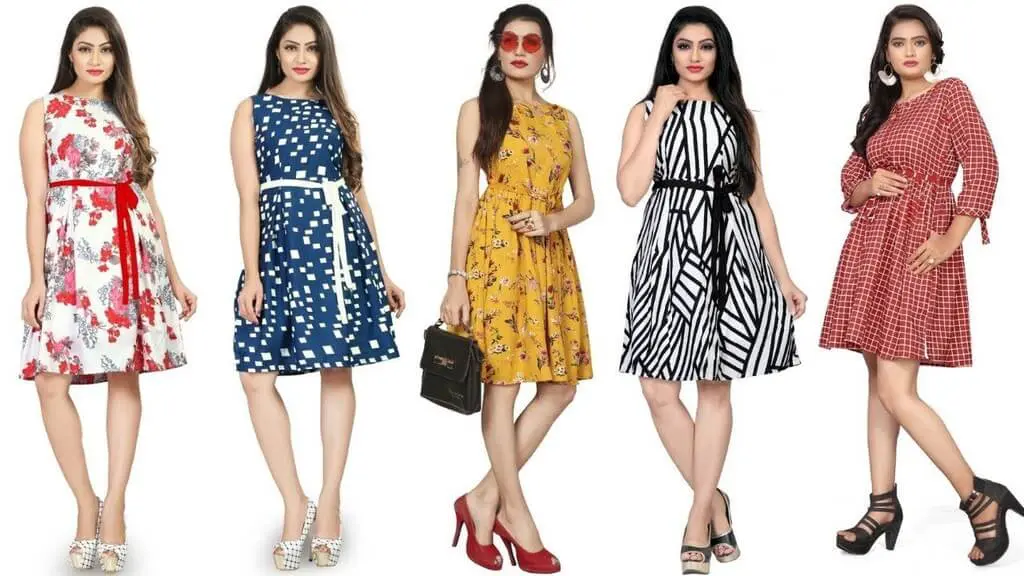 The beach is the hottest place to flaunt fashionable beach or resort wear pieces. Whatever the occasion may be, be sure to drape yourself in ethically and sustainably made clothing. Take your pick from a reputable online shop and rock the beach look with shorts, tops, dresses, and wraps.
To find out more:-