Men love to look sharp during a corporate gathering or business meeting when it comes to professional clothing. In today's list, we will share the 10 Best Online Professional Clothing Brands to Try.
It will be a mixture of professional clothing style and the professional value the brands provide. If you are working in a corporate world or always in the business setup attire, you will love some brands we will mention in this page.
Let's discover them one by one!
Nimble Made
Our number one Best Online Professional Clothing Brand to try is the Nimble Made. This brand is our favorite clothing brand for professional men's wear, especially if you look for a brand that cares about clothing fitness. With their intensive fit guide, you can have peace of mind that they will deliver an excellent professional cloth that fits with you.
If not, their customer service representative is just as excellent as its clothing products! We love this brand because of its well-crafted professional transaction flow, ensuring that there will be no wasted time and effort in getting their customer's new professional outfit.
Frank And Oak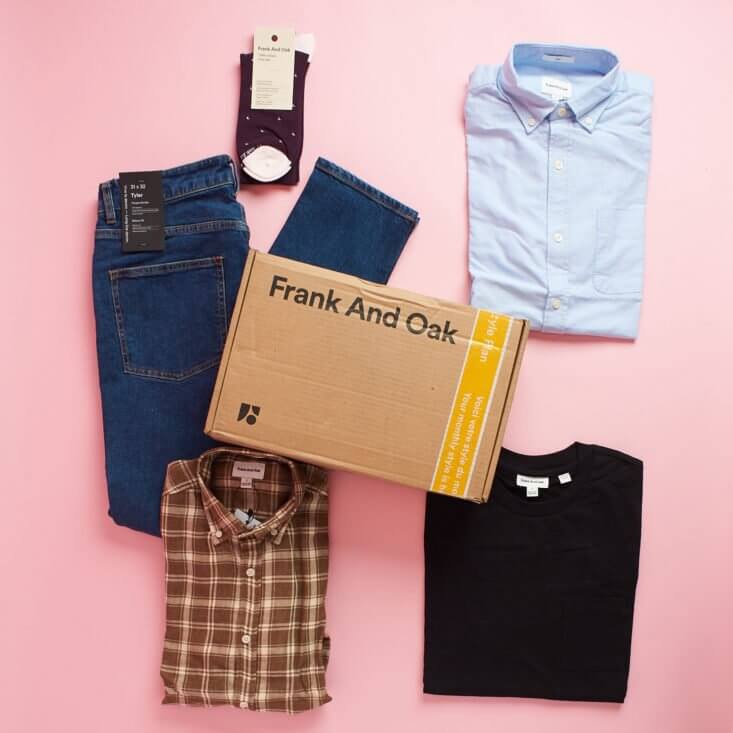 Our next brand is one of the best Canadian brands for men's wear. The Frank And Oak is your go-to brand when it comes to a grown-up professional wardrobe with style. What makes this brand shine in the eyes of men's corporate workers is its "risk-free try at home promise."
With this company feature, you try the clothe with yourself and see if that will click. If not, you send back the clothing product. And hey! The shipping fee is free of charge! Is it cool, right?
This convenience makes the Frank And Oak elevated from the high-level clothing competition. It is, too, the reason why this brand is included on our Best Online Professional Clothing Brand to try with fashion web design.
Bonobos
Bonobo is famous when it comes to a wide range of clothing styles and themes. With its extensive selection, you can choose from a playful outfit to an on-point one. What makes it more exciting is this brand takes all your guessing work of shopping.
The brand aims to make your clothing picking as hassle-free as possible. With this in mind, Bonobos will always have something you can appreciate having whatever your office theme or vibe.
If you want a single go-to website for formal and casual attire, this brand might be included in your first brands on the list. You can also visit their website to learn more about their value to their customers.
UNTUCKit
If you enjoy an untucked clothing style, then the UNTUCKit clothing products might be your dream clothing products. The brand's shirts are primarily to wear untucked, making the customer get the most comfortable work about the untucking outfit.
If you are looking for a brand that can help you effortlessly transfer you from office hours to a happy one, then the UNTUCKit is an ideal go-to website for someone like you.
You can pick different clothing products. You can choose tees, a host of other casual wear, and henleys. But never forget that this brand is also excellent for formal meetings.
Indochino
The next brand is our second best brand when it comes to cloth fitting. With the Indochino tool, you do not need to visit or avail any tailor services to get your clothes tailored.
This brand is one of the monsters in the game of the made-to-measure menswear industry. What makes this brand attractive for most menswear enthusiasts is its comprehensive yet straightforward step-by-step video instruction to make your next cloth excellently fit with you.
This instruction is pretty straightforward. The brand promises that it will only take less than ten minutes. If this is something you value as a professional, you might check their website to discover more about what they do.
Mizzen+Main
If you are the type of person who mostly cares about the material used to create the cloth, then Mizzen+Main is something you might enjoy having. It is because they focus on the materials, not about the pattern of the attire.
What makes their clothing products unique is the effect of carefully selected construction materials that made the clothing products lightweight and quick-dry feature.
If you want an extremely comfortable attire with breathable features, a quick-dry feature, and requires minimal special care, then the Mizzen+Main is an excellent brand for you.
Everlane
Engineer Michael Preysman founded the brand in 2011. He was 25 years old at that time. The company started with a promise called "radical transparency" in the supply chain. Most of their wardrobes come with excellent quality. You can sign up on their email list and get a 10% coupon discount.
Hugo Boss
Business shirt another proud clothing product of our next brand. The Hugo Boss's button-up collared cloth is something you should check out if you have a business meeting or corporate gathering.
Tom Ford
This brand is known to use for formal events, like corporate gatherings or business meetings. It can also be excellent to use on special occasions like weddings.
Another made-to-measure feature
Another made-to-measure feature is available in High Bar Shirt Company. If you like the outfit of broadcaster Howie Long, David Ortiz, or Michael Strahan, this brand is ideal for you to check.
Final Words
We understand that selecting your new Professional Cloth can be a hassle task to finish. However, you should now have the minimum information about what brand you should follow with this list.
When it comes to professional clothing evaluation, you can try our first top to our top 10. These products are already confirmed excellent quality, thanks to the customer reviews who help clothing brand convey their value and what they can bring to the table.
If you enjoy reading our new article, we want to hear your thoughts about our brand picks in the comment section below. If you have suggestions or opinions about the topic or have something you like us to cover as the top list of brands, let us know in the comment section.
Let's exchange ideas!
Continue reading:-