Choosing or Shopping Baby Clothes for your newly born can be too overwhelming. You might get caught between what to buy and what not to with so many adorable and cute options available out there for your newborn. Don't get stressed out, just have a look at some of the cute and essential Newborn Baby Clothes that are must-haves in the wardrobe. If going on shopping takes too much of time, buying Baby Clothes Online, it is always an option. Get your hands on Cute Baby Clothes will make your cute one look cuter.
Bodysuits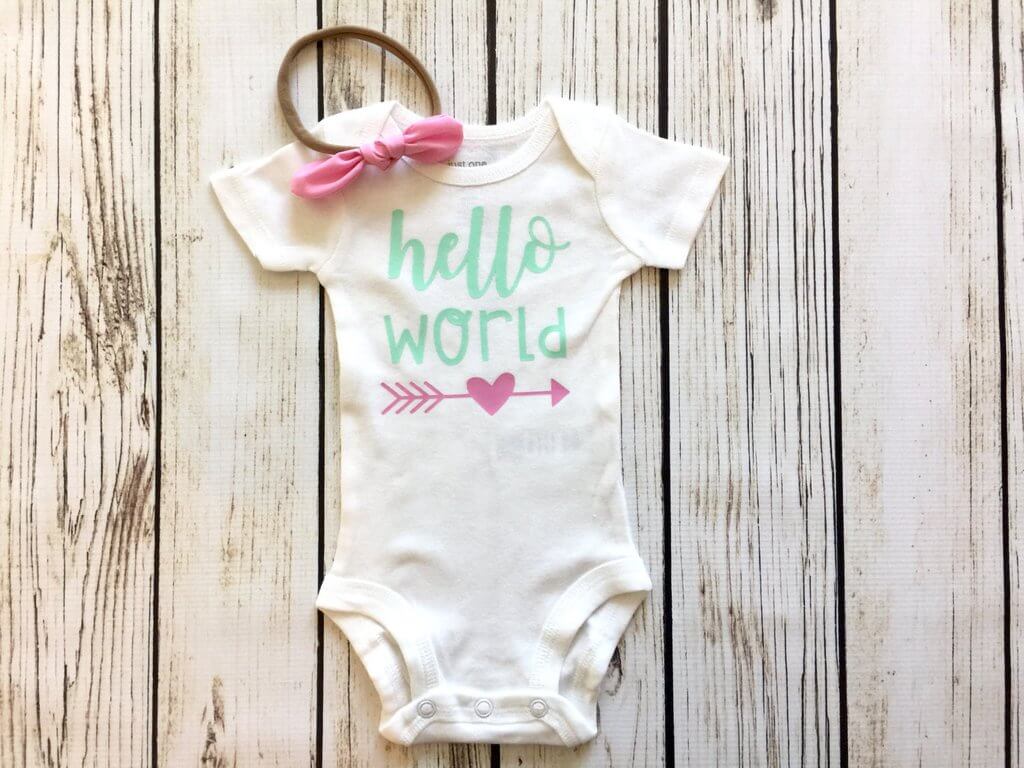 Source: happytuesdayboutique.com
Bodysuits can be whatever you want them to be. They can be shirts. They can be the entire outfit. Buy them in different sizes little ones are going to grow every few weeks. Get them in plain color or printed ones both look cute. Other than this look for flap shoulders or envelope style necks that will make diaper changing easier by removing bodysuits through the torso and legs.
Also Read: Baby Sunglasses: A Blend Of Fashion And Comfort For Your Child
Leggings & Bloomers
Source: myshopify.com
These are the cutest form of newborn baby clothes. These can be styled with kimono shirts as well as bodysuits. Leggings of soft and stretchy material make newborn comfortable while crawling or creeping. Plus these will give them warmth in winters and for summers go for a cotton fabric that won't pull out easily.
Bloomers are the ultimate diaper covers. Plus they are so handy to be pulled over regardless of a baby boy or a girl. These can be styled with bodysuits, Kimono shirts, or can be pulled over on leggings in chilly weather. It will give a complete look to your newborn's outfit. For girls, there are many Summer Friendly Clothes that will make her stand out.
Sleepers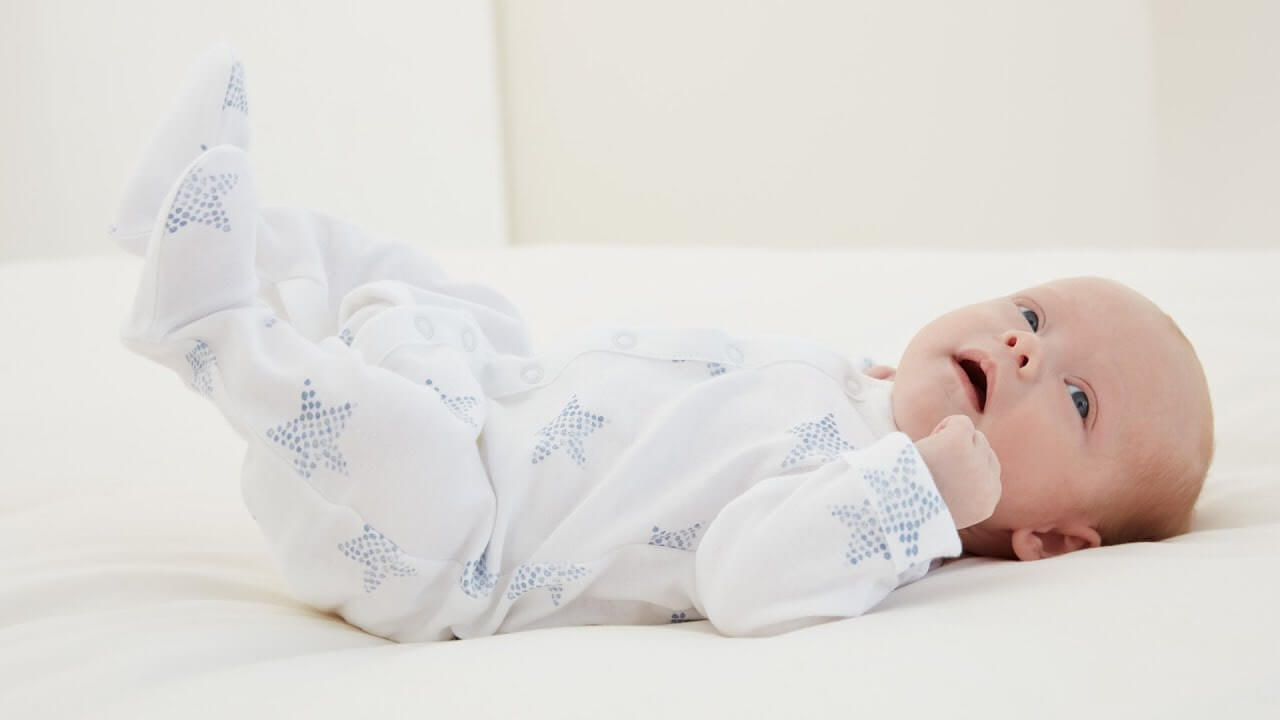 Source: youtube.com
Newborns tend to sleep more, on an average 18 hours, maybe. They need to feel comfortable and nothing is more comfortable than a sleeper. Sleeper works in agreement with its name. They make babies sleep comfortably.  For warmer weather go for thin cotton fabric sleepers and for cold weather go for footy sleepers also named as blanket sleepers. It is recommended to have sleepers who have buttons as closure rather than having one with zip.
Kimono Shirts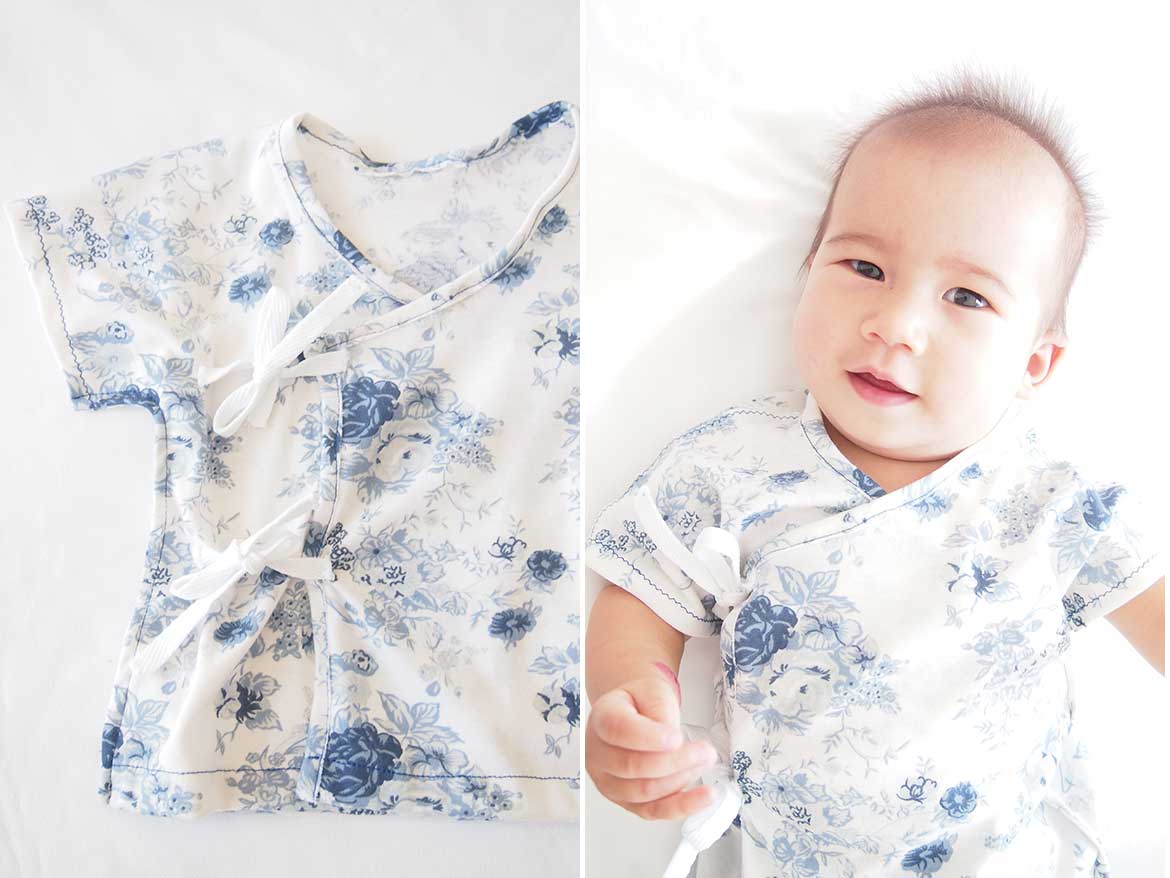 Source: sewinlove.com.au
Kimono Tops are a savior in difficult situations. While dressing a newborn baby it has to make sure that you have less contact with the umbilical cord. Kimono shirts help you in that. They don't need to be pulled off over the head of a newborn. They come with side straps to tie or buttons to fix. They can be used as a thin overcoat in summer over a bodysuit.
Sweaters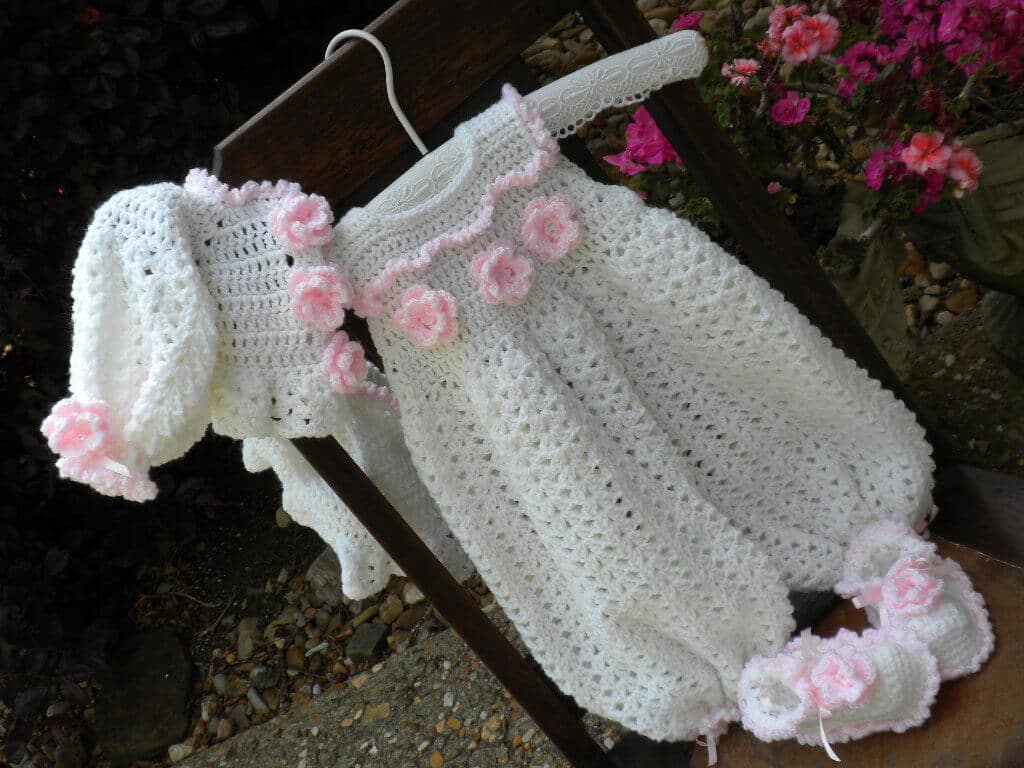 Source: etsy.com
Sweaters and hoodies are necessities for outwear. A drop-down or increase in temperature can easily make a happy newborn into frustrated and cry-baby. Make sure to carry an outer cover whenever you head out. A zipped hooded jacket in summer is good to go but in winter heavy and warmer sweaters or hoodies are a necessity.
Hats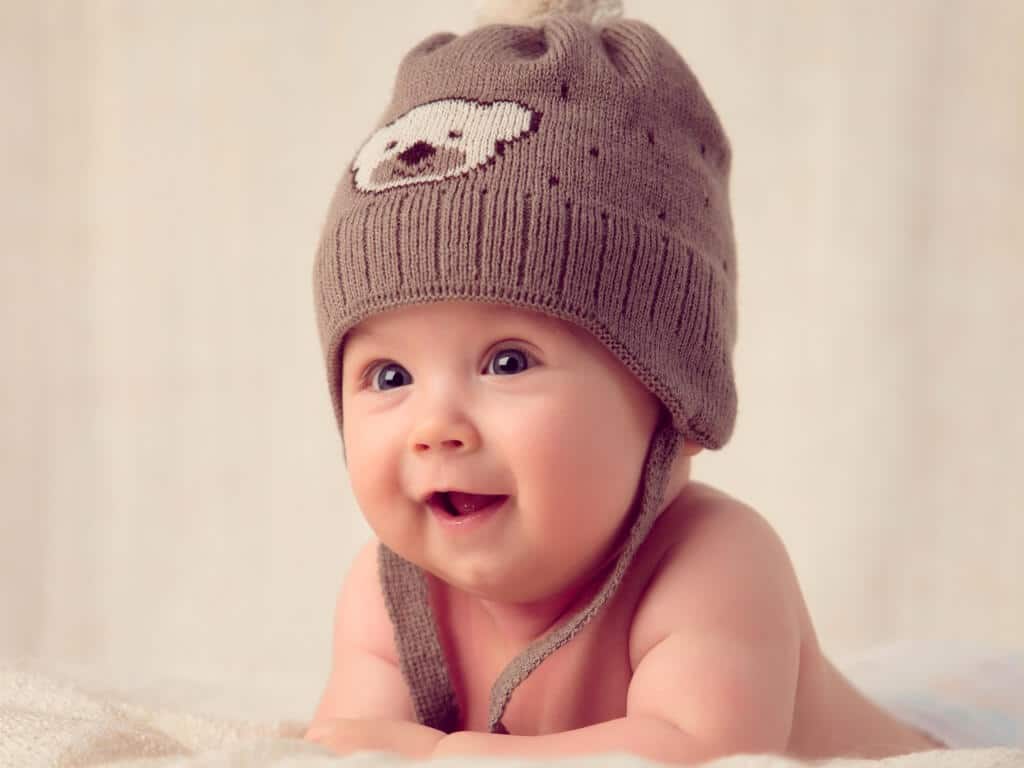 Source: wallpapersite.com
Before diapers put a hat in a carry bag. Hats protect newborns head from cold and sharp sunlight. Newborns easily catch a cold, that is the reason why nurses put on a hat on newborns before diapers. For summer, a cap, cotton beanies or sun hats will protect them well. While in colder weather you will need a hat or beanies with ear flaps and tie or buttons to protect them fully from every element of cold weather.
Socks & Mittens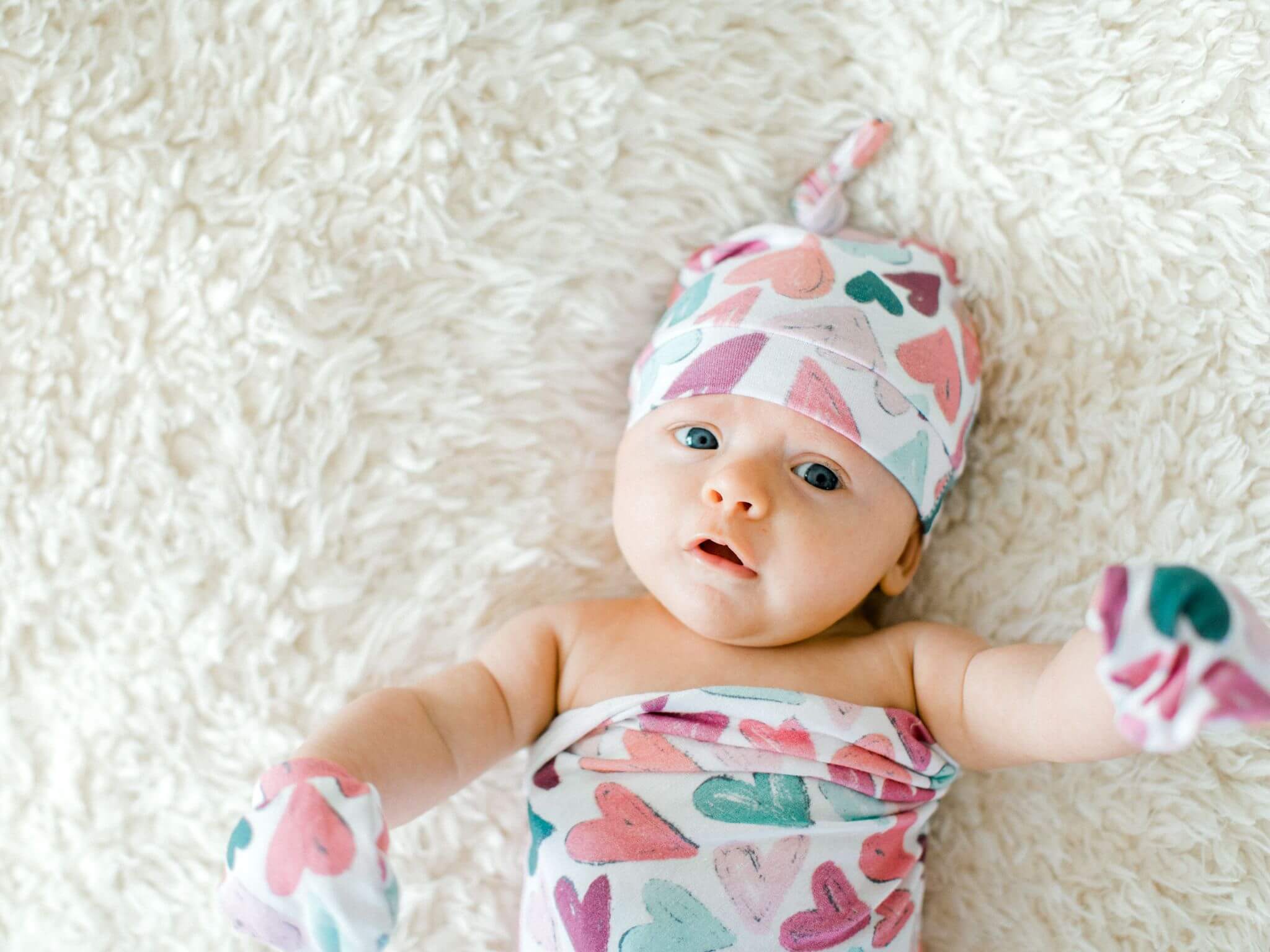 Source: charlieandwill.com
Those cute little teeny-tiny socks are going to help newborn stay warm in chiller weather and they will protect those little feet too. In addition to that, colorful and cute socks can complete the newborn's outfit in an adorable way. For an option buy a certain pair of the same pattern or colored socks if in case they got misplaced. These tiny things are hard to keep track of.
Like socks keep their tiny feet protected, mittens keep their cute little hand protected. Their sharp fingernails can harm themselves so to avoid scratches on the face mittens are a good option plus they will keep their hands warm.
Other than these essentials you can always buy all the other cute stuff for a newborn. Just make sure to buy most of the things between 3-6 months. For such more cute and interesting ideas about fashion visit Fashionterest.