Crop tops are a fashion statement that never goes out of style. They're perfect for warm weather and can be paired with high-waisted shorts, skirts, or pants for a chic and stylish look. Whether you prefer a classic crop top or a more daring design, these tops will make you look and feel fabulous.
Here are some of our favorite crops for every body shape.
Cut Out Tie Side Tank Top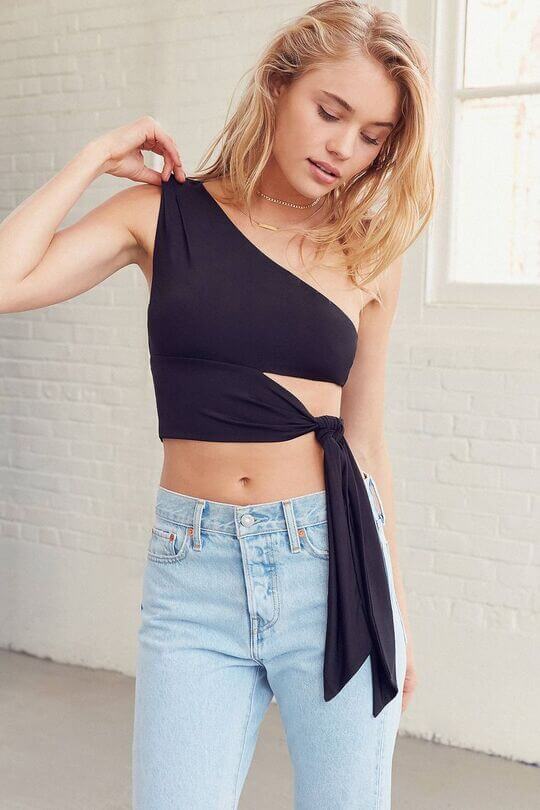 You need this solid crop tank top. This is one of the best pieces you can add to your wardrobe. It's sleek and sexy but not too revealing—the perfect balance of form and function.
The lightweight 95% polyester/5% spandex material will keep you cool, while the round neckline keeps things classy, and the sleeveless design gives you just enough coverage without being constricting. This tank top is perfect for layering under jackets in cool weather or wearing alone on hot days.
It's easy to pair with jeans or leggings or throw it on over a button-down shirt for work or school. You'll love having this versatile piece in your closet!
Cut Out Solid Crop Tank Top
This top is made for you—the girl who needs to look good but wants to be comfortable. It's sleeveless and cut out, so you can add a tank or a cardigan or whatever you want to wear over it. The U-neck design is flattering on all body types. And the black color means that it goes with everything!
It's got a sleek, simple fit that works with any outfit and can be worn with or without an inner. You'll love how it looks with leggings and boots or jeans and sneakers—and its 95% polyester means it won't wrinkle easily when you pack it for travel!
It's a great option for layering under your favorite jacket, or cardigan or just by itself during warmer days.
Halter Neck Rhinestone Corset Top
These corset tops are a must-have for any woman who wants to look sexy and feel confident. With its sleek black color, this corset top accentuates your curves and makes you feel like a badass. The halter neckline gives you a little extra coverage, while the sleeveless design makes it easy to move around in and dance the night away.
The backless design shows off your shoulders, while the rhinestone tassels add an element of glamour that other tops just can't match! This corset top also has an adjustable waistband, so you can find the perfect fit for your body type.
The 95% polyester and 5% spandex fabric are comfortable and durable, making this piece perfect for any occasion—a night out with friends or a casual date at home.
This corset top will make the perfect addition to any wardrobe!
Plunging Neck O-Ring Front Top
This is the perfect option for your next night out on the town. It features an elegant, plunging neckline and a halter-style top, which gives you a glamorous yet sultry look that will make heads turn.
The corset top also has a backless design that adds to its allure. It comes in three colors: white/red/black, so you can choose a color that matches your personality or the occasion.
The top is 90% polyester and 10% spandex, making it very stretchy yet durable enough to last long. The plunging neckline is perfect for showing off cleavage or wearing a bralette underneath for extra support. The backless design adds sophistication to any outfit, whether going out on the town or working from home.
It has an o-ring detail at the bust, giving it a bit of edge, but it's still simple enough to pair it with any outfit in your closet—from jeans to dresses to skirts.
Chain Decor Bodycon Skirt Set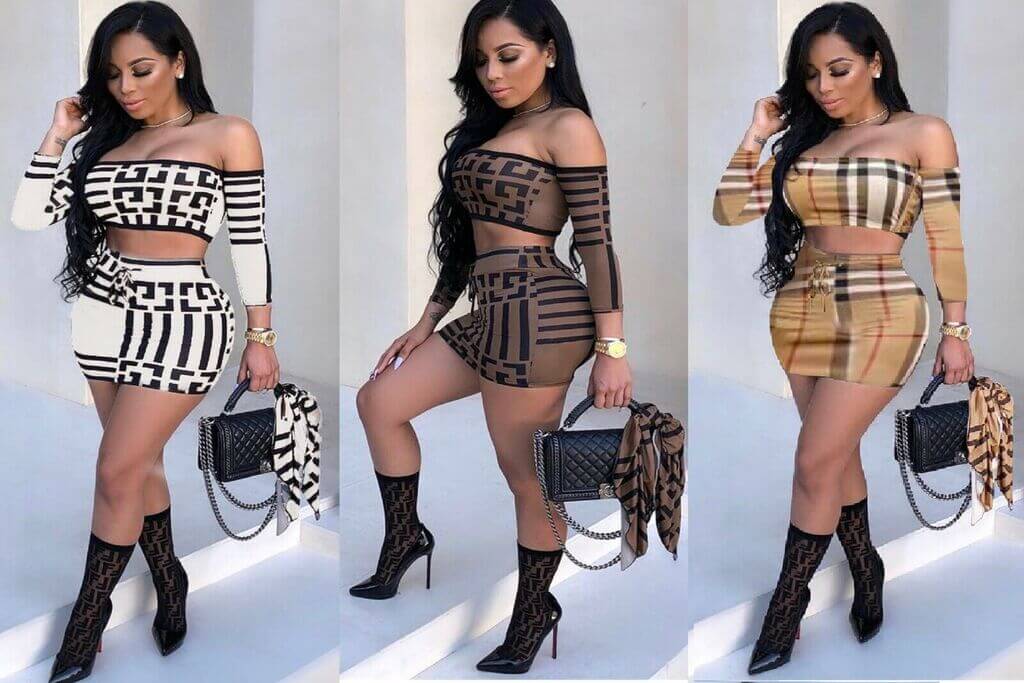 These mini skirt sets are the perfect outfit for any occasion. It features a halter neckline and sleeves that are sleeveless. The top is 95% polyester and 5% spandex, making it comfortable, stretchy, and breathable.
The set comes in black, so you can wear it for nearly any occasion: from going out on the town to attending an event at work to dressing up for a date night with your significant other.
The best part is this set is as versatile as it is stylish! Wear it to work with tights and boots on those cold winter days, or pair them with heels and a chunky necklace when you want to dress up for date night. You'll feel amazing in this set no matter what you wear it with.
You can wear it as part of a larger ensemble for a night out at home or in town. This outfit is sure to turn heads!
Bottom Line
The tops listed above are some of the best choices available. Each of these tops is versatile and fashionable. You can wear them in different ways and with a variety of pieces to create multiple outfits.
Visit our blog to read more about women's clothing and style.
Continue reading:-