One of the most consistent trends in fashion is the existence of streetwear. No matter where you are in the world, streetwear is found everywhere and adapted to each country's and culture's tastes and styles. Streetwear is also very loosely defined; everything from Adidas shoes to a uniquely styled suit can be streetwear.
Here are the best streetwear looks and trends.
Gorpcore
"Gorp" is a hiking term that means "Good 'Ol Raisins and Peanuts," with Gorpcore describing the mountain wear and hiking aesthetic. Still popular across Japan, Korea, and China, it is rising in popularity again across Europe and the US.
Gorpcore can also accentuate, combining shirts, jackets, or pants with a staple such as a t-shirt or jeans.
Fleece Jackets
Fleece jackets are often seen as something reserved for grandparents or the young; however, that has recently changed. With brands such as The North Face, Stussy, and Patagonia creating incredible jackets, the look went from loungewear to streetwear very quickly.
Greens
Whether it be accessories, clothing, or shoes, green is one of the biggest colors of the year. Not only does it add a pop of color to any look, but it is also far more versatile than you may think. A green bomber jacket or pants paired with a more neutral outfit is simple and on-trend.
If you don't want to commit to a large green item, a similarly colored pair of Air Jordan or Air jordan Reps or another pair of sneakers gives you the color contrast without wearing too much of it.
Gender-Neutral Silhouettes
Gender-neutral clothing is becoming more popular, especially in streetwear. Having silhouettes and designs that both men and women can wear opens designers up to being more experimental and allows them to go beyond traditional fashion borders.
There is also tremendous versatility involved, with men now wearing shapes and designs not found in conventional men's clothing. Women can break the hyper-feminine mold we still see far too often.
Cargo Pants
The late 90s and early 2000s were bumper years for cargo pants. Everyone and their dog owned a pair, and it didn't matter if you bought them for their utility or not. They faded away as the years passed, but they were back with a bang.
With the reemergence of Gorpcore and "utility-chic" being a trend hanging on the fringes for a while, it was only a matter of time before cargo pants came back. They can also be worn with anything and at any time, making them one of the most versatile items in your closet.
Big, Rubber Shoes
One of the most surprising fashion trends over the past few years is how popular Crocs have become. You can find them everywhere, from restaurant kitchens to the catwalk, leading to the rise of big, rubber shoes.
Crocs, Wellington and Hunter Boots, and multiple other variations of chunky rubber shoes have taken over closets. They also aren't limited to one or two seasons either; chunky Crocs are a year-round shoe.
Minimalism
Minimalis is not a word you often hear when talking about streetwear. However, it has made significant inroads into fashion, especially with the weather heating up and big jackets and pants no longer practical.
Keeping things simple with a vest or shirt and shorts with a pair of sandals or sneakers is a decent go-to, but there are ways to mix it up: boots and shorts, male skirts and skorts, or mesh t-shirts or vests. There are many ways to make an outfit, even if you're just using a couple of items.
Mixing & Matching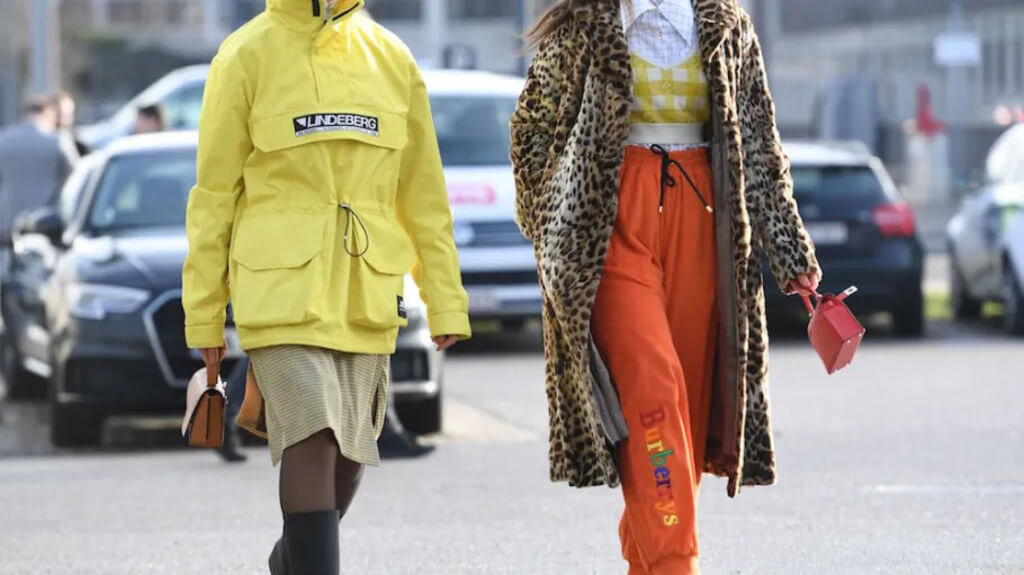 Finally, the streetwear looks everyone should pay attention to is the "non-look." There is a growing trend of people doing away with the concept of an outfit having to "match" and instead just wearing whatever you like.
Wearing the items you like the most at the same time is not only incredibly comfortable, but you will create a brand new look every time. Streetwear has always been about challenging fashion norms and rules; what can be better than not following the rules at all?
To get more information:-