A classic gift for dad might include a round of golf, grilling hot dogs and burgers in the backyard, and having a cold one or a cigar on the porch to end the night. No matter the occasion or time of year, great dads everywhere deserve to be celebrated and to know how appreciated they are. If your dad or father figure loves the great outdoors, there's certainly no shortage of gift options. From eclectic beachwear to the latest and greatest tools and tech, here are some of the best gifts for the outdoorsy dad in your life.
Sustainable Swimwear
Every outdoorsy dad needs a closet stocked with an outfit for each of his favorite activities. If you've adopted the habit of buying your dad golf and polo shirts or ties for the past few years, consider treating your dad to a pair of men's swim trunks that are good for the earth.
Teach him about the sustainable clothing movement, why it's important, and how he can be a part of the global effort just by buying from certain brands that commit to sustainability. Gift him some cool new trunks, start a conversation and find styles, you both love!
Adventure Essentials
It's always nice to receive a gift that you might not normally buy for yourself, and this is especially true when it comes to dads (and dudes in general) who love being outside. Consider a gift that's personal to his current outdoor interests or one that might spark a new outdoor hobby like protein-packed snacks for hiking, a new pair of running shoes, camping gadgets, and more. Even better, make a plan to use your gift with him in the near future!
Matching Summer Shirts
Dads always love a thoughtful gift, and the thought means much more than the gift itself, right? Show your dad how special he is to you with some matching summer linen clothing. Though the idea of matching clothing might bring up memories of your old family portraits where everyone is wearing the same plaid shirt, you definitely don't have to take it that far.
You don't even have to wear your matching clothing at the same time! Rather, bond with your dad over a mutual interest or clothing style you both love, whether it's a pair of comfy matching flip flops, twin bowties, or a pair of matching beach shirts for men. Snap a quick photo in your matching threads and make some new memories!
If you're a dad yourself, consider buying a matching grandfather and grandson set. It's an incredibly cute and thoughtful gesture and is sure to make your dad feel like the coolest grandad in town.
Protective Clothing
Source: twimg.com
Many dads are known for being protective and careful when it comes to things like traffic, getting to the airport on time, and, most importantly, wearing sunscreen. While a bottle of SPF 50 might not exactly be the most exciting gift, you can definitely wow him with some new clothing that will help protect him from the sun.
Consider gift options like UV blocking sunglasses or a classic dad cap to minimize UV damage on the head, face, and scalp. For even more protection, go for a sporty rash guard that's super comfortable, stretchy, and helps protect his skin from sunburn. He can wear it on the boat, by the beach, in the backyard, or anywhere!
A Meaningful Experience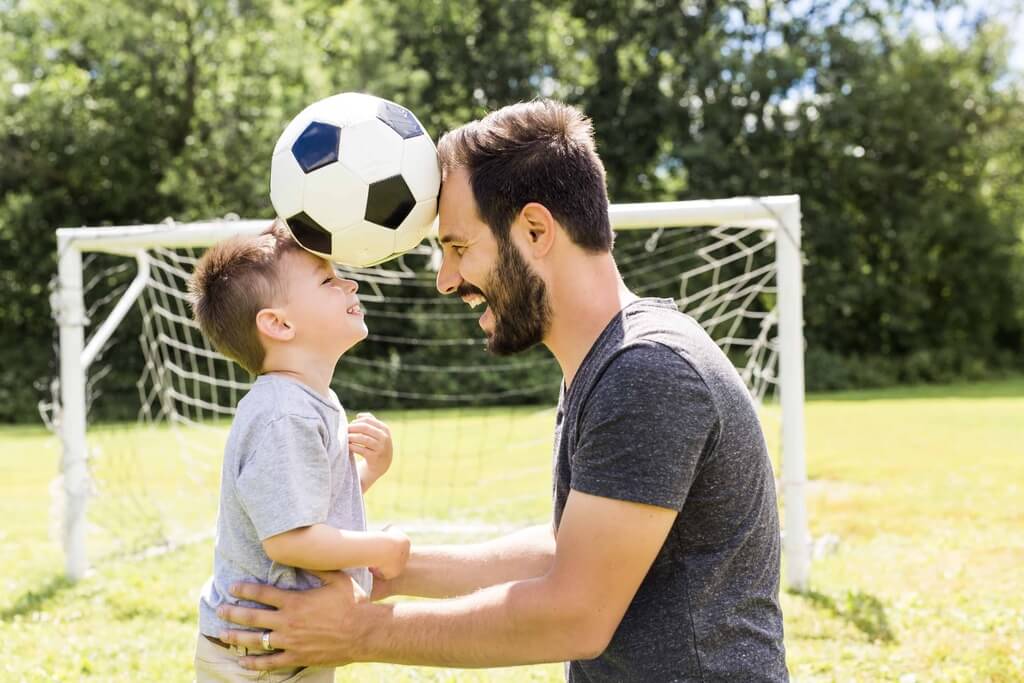 Sometimes the best gifts are those that leave your dad with wonderful memories instead of physical items or mementos. A strong father/son relationship is something to be proud of, and it's also not something everyone has in their life.
Celebrate your dad by planning a trip, event, or simple outing for the two of you to do together. Revisit a sport he taught you how to play, spend the afternoon on the golf course for some one-on-one time or show him an outdoor activity you think he would love. However, some of the most fun experiences come from trying activities that are new to both of you, so consider getting out of your comfort zone to try pickleball, yoga, and more.
Explore further:-