Winters has started, and regular sneakers are not keeping you warm, right? How can they? They are for summers, but yeah some Sneakers are Mainly Made for Winters; still, they won't work in extreme cold. The better option is to dress cowboy boots. They are comfortable, warmth-giving, and most importantly, they are in trend like crazy.
We know you are worried about the ways to style them with your outfits. Till now you have either paired them with shorts or country western dresses. What if we tell you this year you can wear them with almost everything you have in your wardrobe even with bikinis?
Seems unacceptable and unbelievable? But that's true, and we will give you every reason to hop on to cowboy boots. We have gathered every possible styling way with different types of clothing. At first, even we were amused, like how is it possible! But then we understood that in this era of changing fashion, anything is possible.
In addition to that sometimes there are times when wardrobe malfunction has higher chances, but the styling way we are going to show you are malfunction proof and we guarantee that.
So without making you wait any longer, we will dive right into our topic.
At Workplace
Pair leather black boots with semi-formal pants and a sweater or a plain basic t-shirt with the blazer to give it a perfect formal look.
With Formal Skirt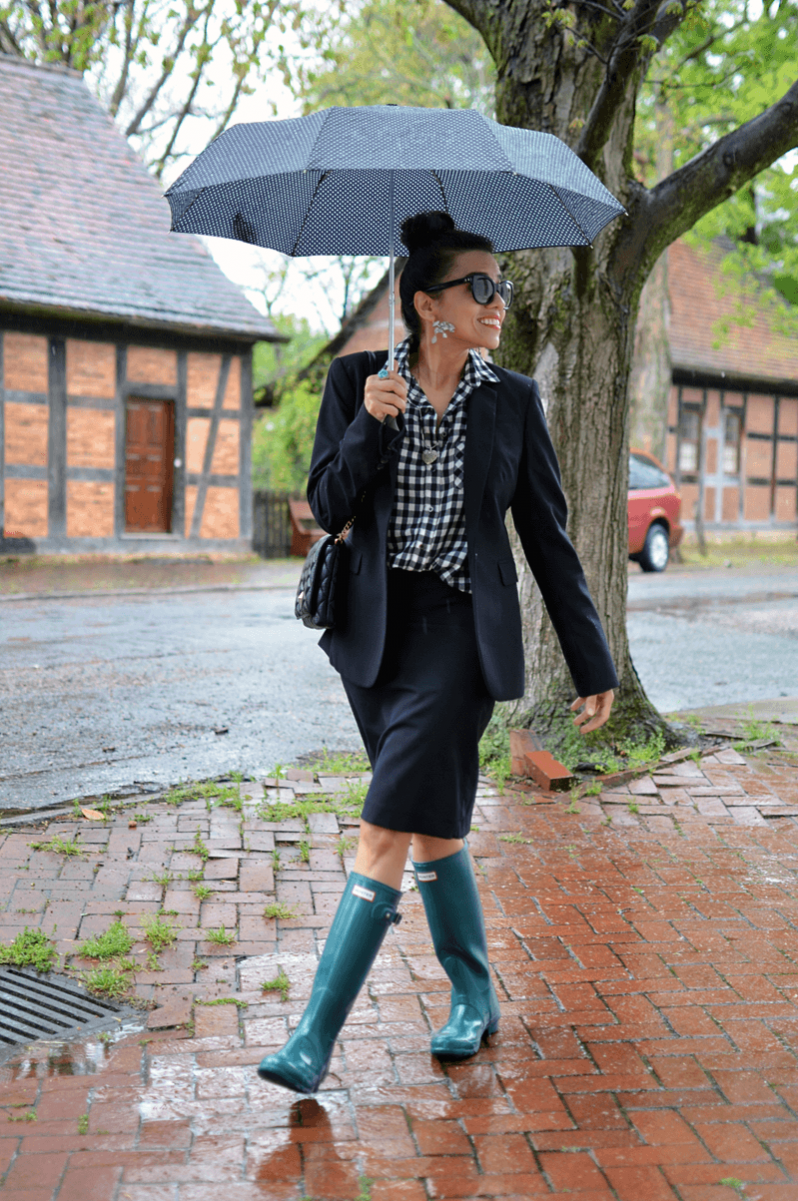 Slay your office look with a formal skirt, shirt, and executive blazer with the pair of knee-length cowboy boots. You can also go with bold colours as she did in the above image.
With your Bestie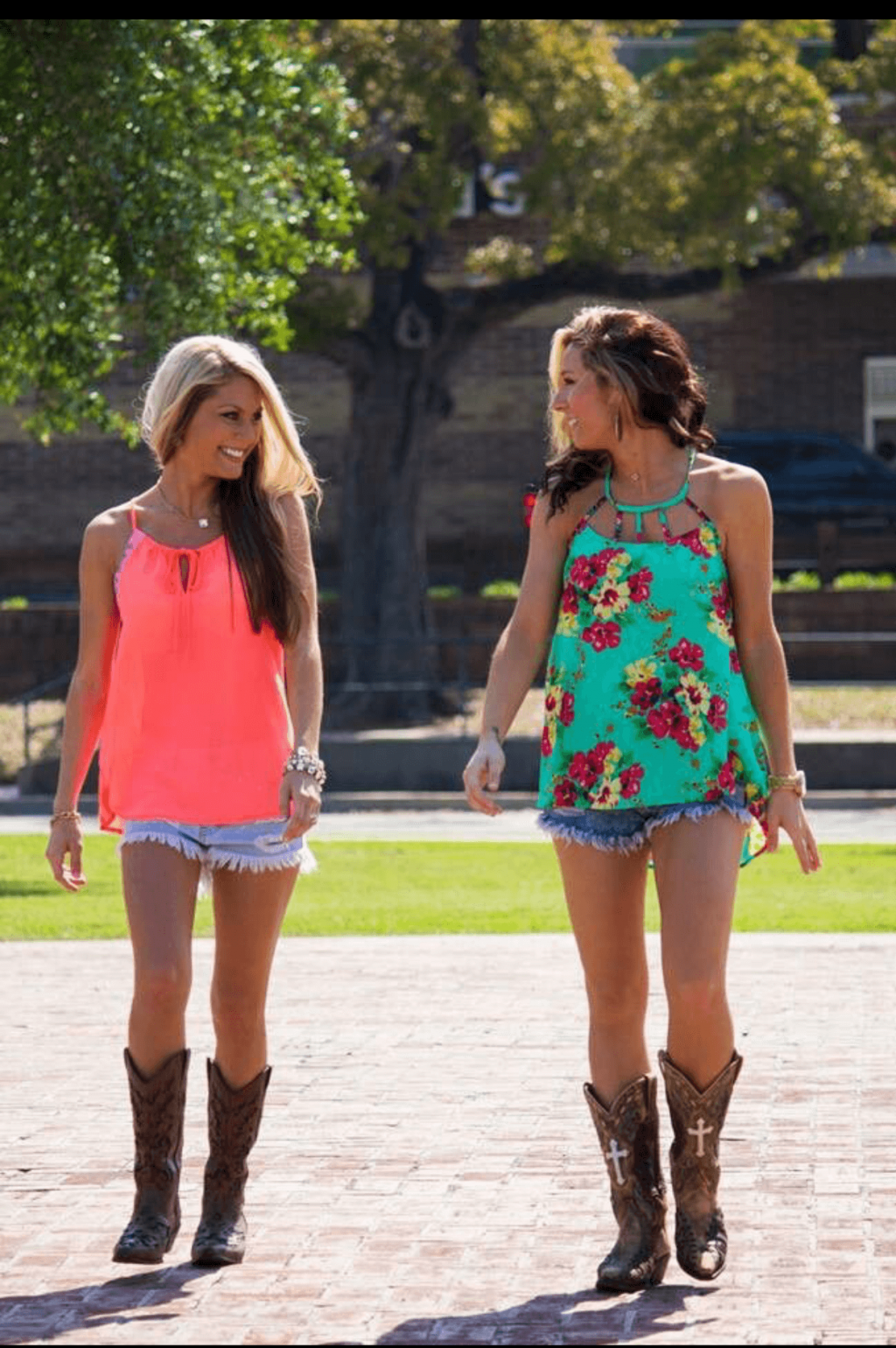 Have a day out with your bestie? Don't worry; we have covered you up there too. For a day out, pair denim shorts with plain or printed flowy designer top and leather colour dress cowboy boots. Look how they are slaying their look, tell your bestie to pull out the same outfit as you then you can show-off #bffgoals. (this look is preferable for summers though for winters you can always add layers.)
Fashionista Look
These boots will also go with your first date outfits. Pair your lacey dress with classic leather cowboy's. Go with minimal jewellery and a denim jacket like she did in the above picture.
Summer Expedition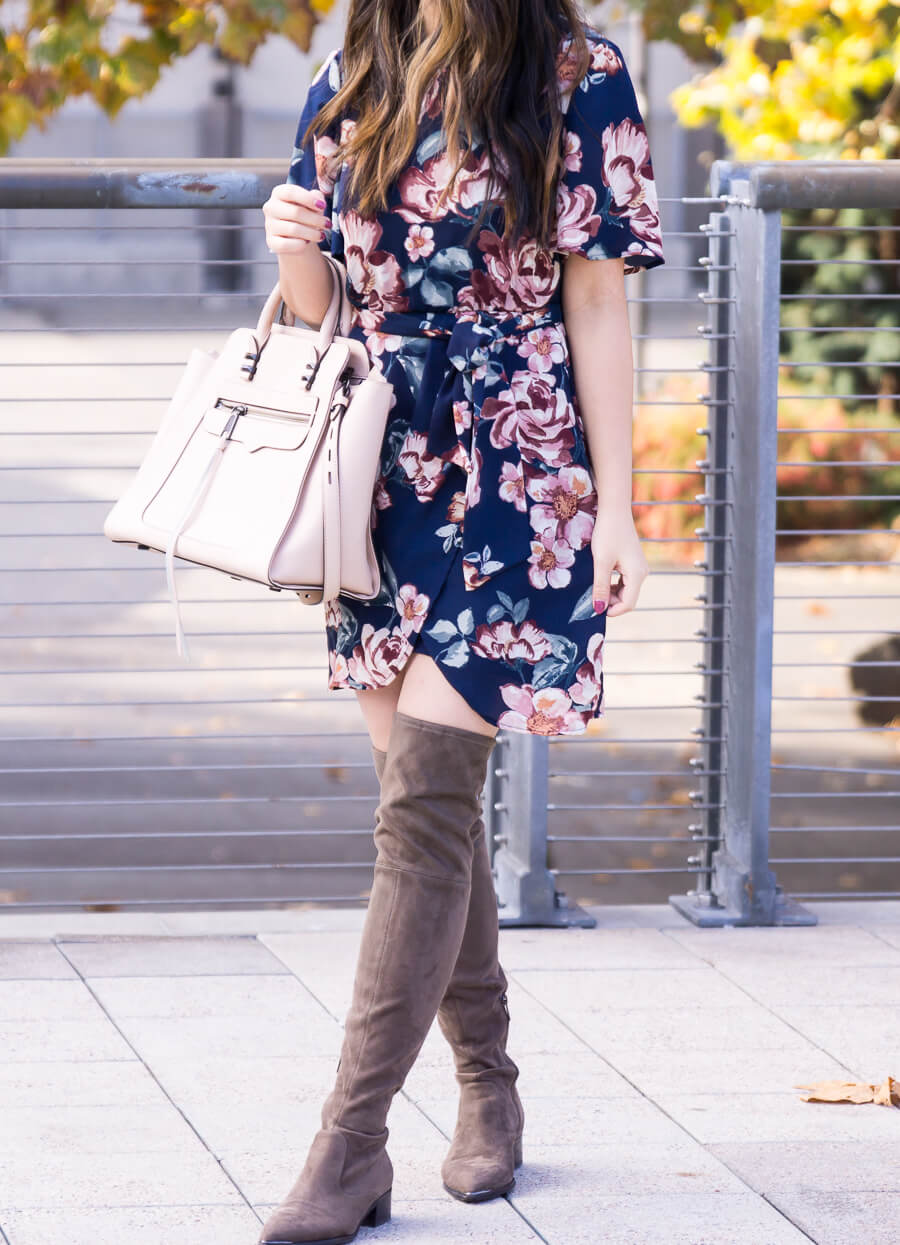 Get yourself ready for the summer expedition with this comfy footwear. You can go for a pretty short dress with jacket or kimono and a pair of corduroy knee-length boots.
Style it with Scarf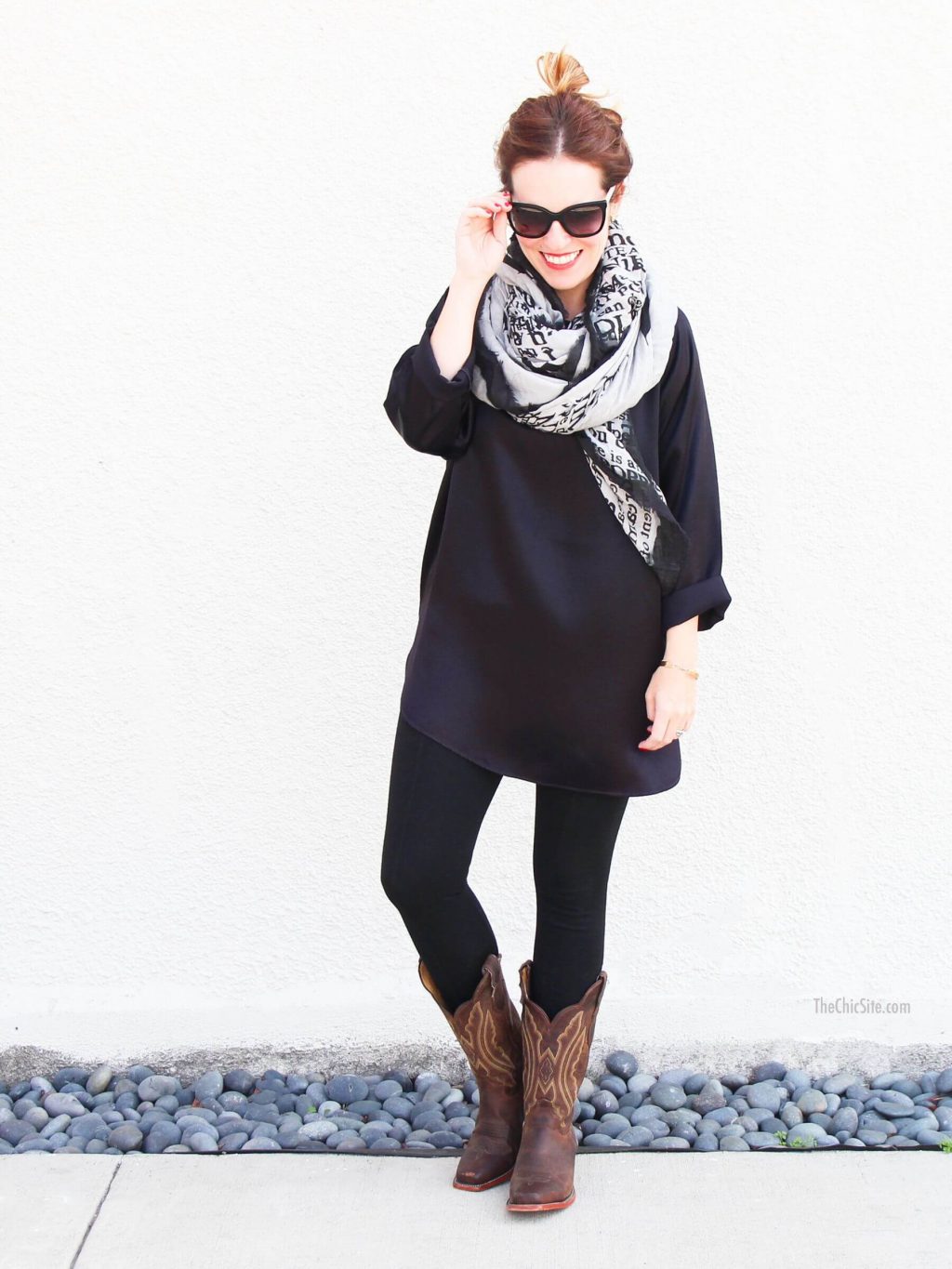 Winters bring trendy scarves with it and new ways to wear it. This winter pair scarf and boots together. Black pants or tights with a navy blue long top and a scarf wrapped over what else you need?
With Tights
Tights!, they are famous for like all year round. Probably because they are cosy and comfortable, knee-length boots will keep you warm enough. So pull out your winter look with tights, turtle neck t-shirt and a cashmere scarf.
Jeans and Jewelry
Boots are so versatile that they even go with funky or ripped jeans and white colour too. Pull up your ripped jeans and pair it with a white tank top and a mesh or netted shrug of the same colour. To complete your look, add boots and jewellery.
Pleated Skirt
You can also wear this look to your office. Pleated skirts are so in a trend that you can't avoid it and you shouldn't. And pairing it with cowboy boot will give the outfit an exclusive look.
Turtle Neck and Vest
Light shade denim with white turtle-neck and a black vest, a stylish look but to make it more voguish add a pair of a white cowboy boot. Add a trench coat in your outfit that will give you warmth in this cold weather.
Wedding Wearable
We guess boots would have thought why only westerns or casuals or parties we can also go with a wedding dress too. And here is the result they can be worn with a wedding dress as well and trust us that looks so damn cool. Just look at the above picture, how cool the bride is looking at her wedding Dress with Boots.
Beachy Look
Last but not least, beach look! Black boot with your sexy one-piece swimsuit is all you need to make head turns at the beach and yeah! A hat too.
To find out more:-