The year 2023 is almost half, we are stuck in lockdown, due to the outbreak of COVID-19. We can't travel to the places, not even our office, hence most of us gave up on the dressing. The quarantine has made us more of a pajama-person than we were before, be it bingeing on the movie at late night or working in the mid-day, we all are dressed in the coziest apparel of our wardrobe.
But while I was thinking about this, I thought of creating an article on work from home outfits. Why did I choose to style the WFH apparel? Look, we all have to do work, right? Why not do it in a stylish way! 
Anyways except for that, you can also beautify your Instagram profile, and participate in the challenge like #stayhomestaychic and #goingnowherebutf—itimgettingdressed, started by fashion and lifestyle magazine Man Repeller. Many challenges and trends are going on social media platforms resulting in best home outfits back to back.
Your clothes are waiting for you to adorn them, be it track pants, jeans, maxi dress, or the stylish top. Let's get you styled with our in-house fashion enthusiast. Here, I have gathered a bunch of ideas to style yourself when you are working from home. You can get inspired by influencers as well.
WFH Outfits Ideas
Working from home tends to lower productivity skills; you would have tried everything to keep up with the situation. Let's try changing the outfits too! In this list, you will find outfits that you can wear in any season (in case if it still extends). For summers, you can say bye to wooly clothes and embrace the lighter weight fabrics.
Sweatpant + T-shirt + Blazer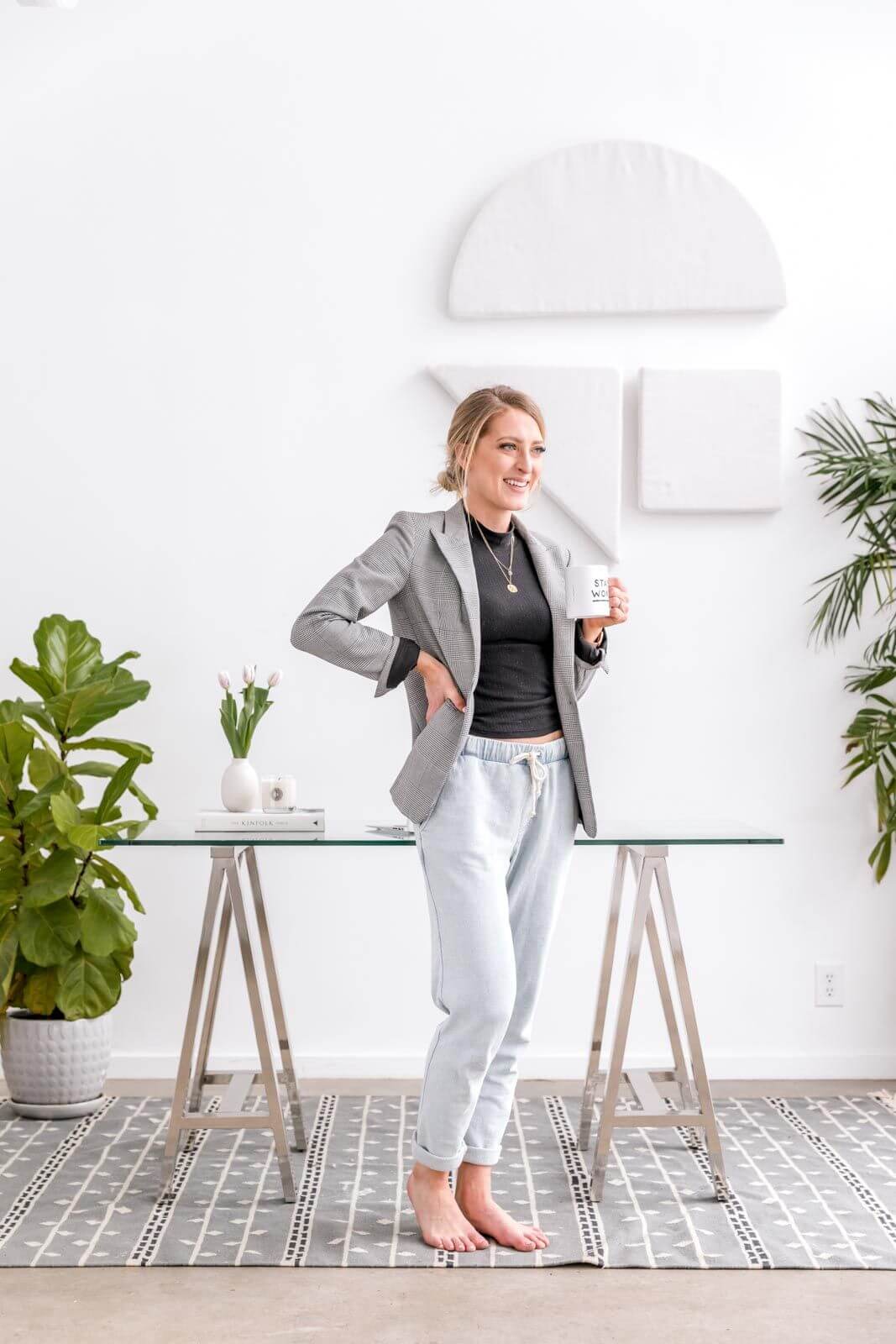 Source: pinimg.com
The combination is perfect when you want to get a comfy yet formal look. Sweatpant and t-shirt will provide you with the coziness, whereas adding a blazer will transform you into a corporate fit. Get the women's blazer guide from here.
Pleated Skirt + V-Neck Top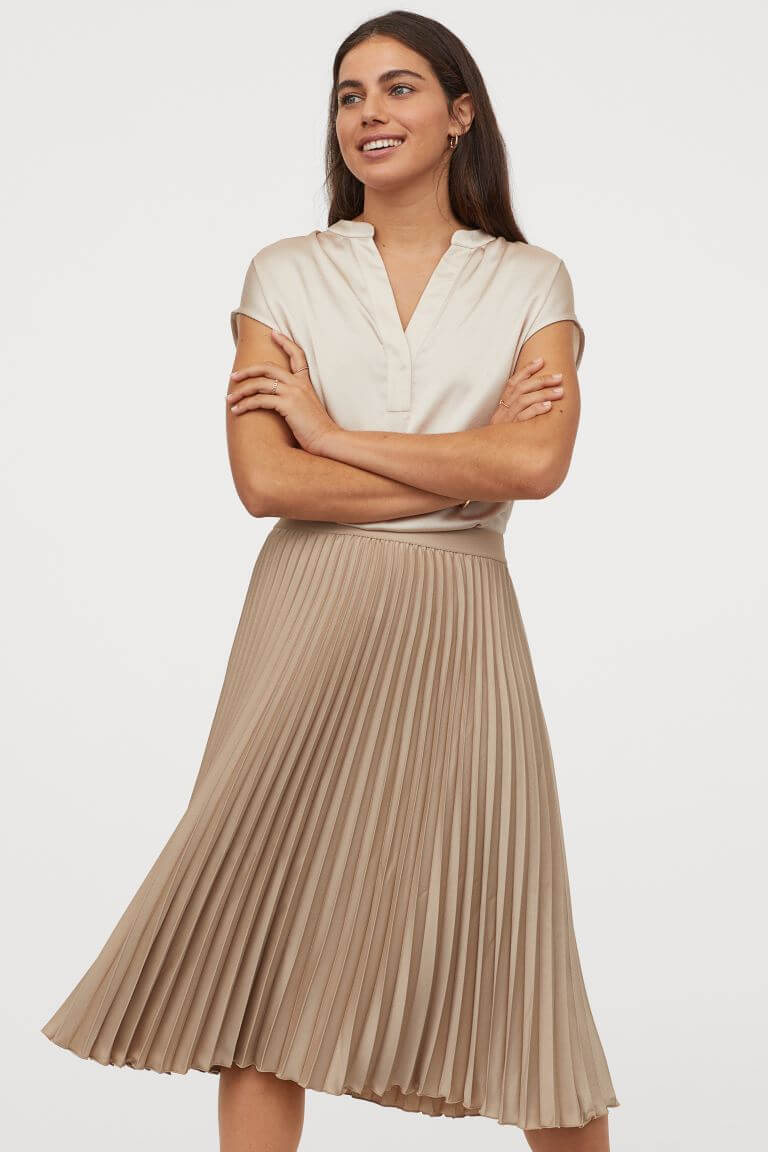 Source:  hm.com
Remember that pleated skirt you purchased in the year 2019 as it was trendy. It's still on the virtual ramp, so grab that and pair it with a v-neck top. You can add a neck-piece to glam up the look.
Also Read: 7 Steps to Be Your Best You at Homecoming
Jeans + T-shirt + Cardigan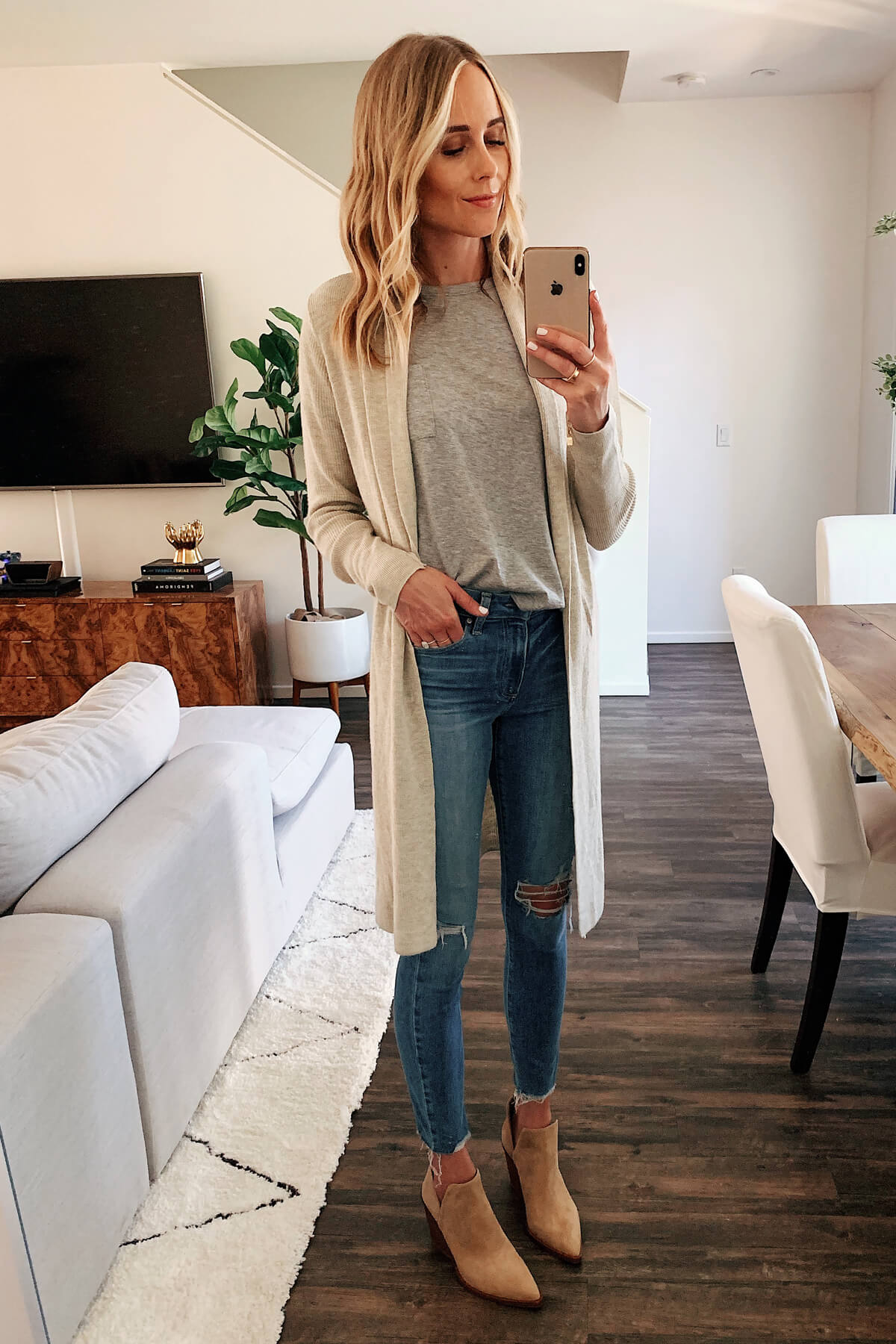 Source: fashionjackson.com
Feeling cold? Don't worry, layer yourself up with jeans, t-shirt, and cardigan. Casual as well as trendy! Go for a graphic tee for more refreshing feels.
Wide-Leg Trousers + Semi-Formal Top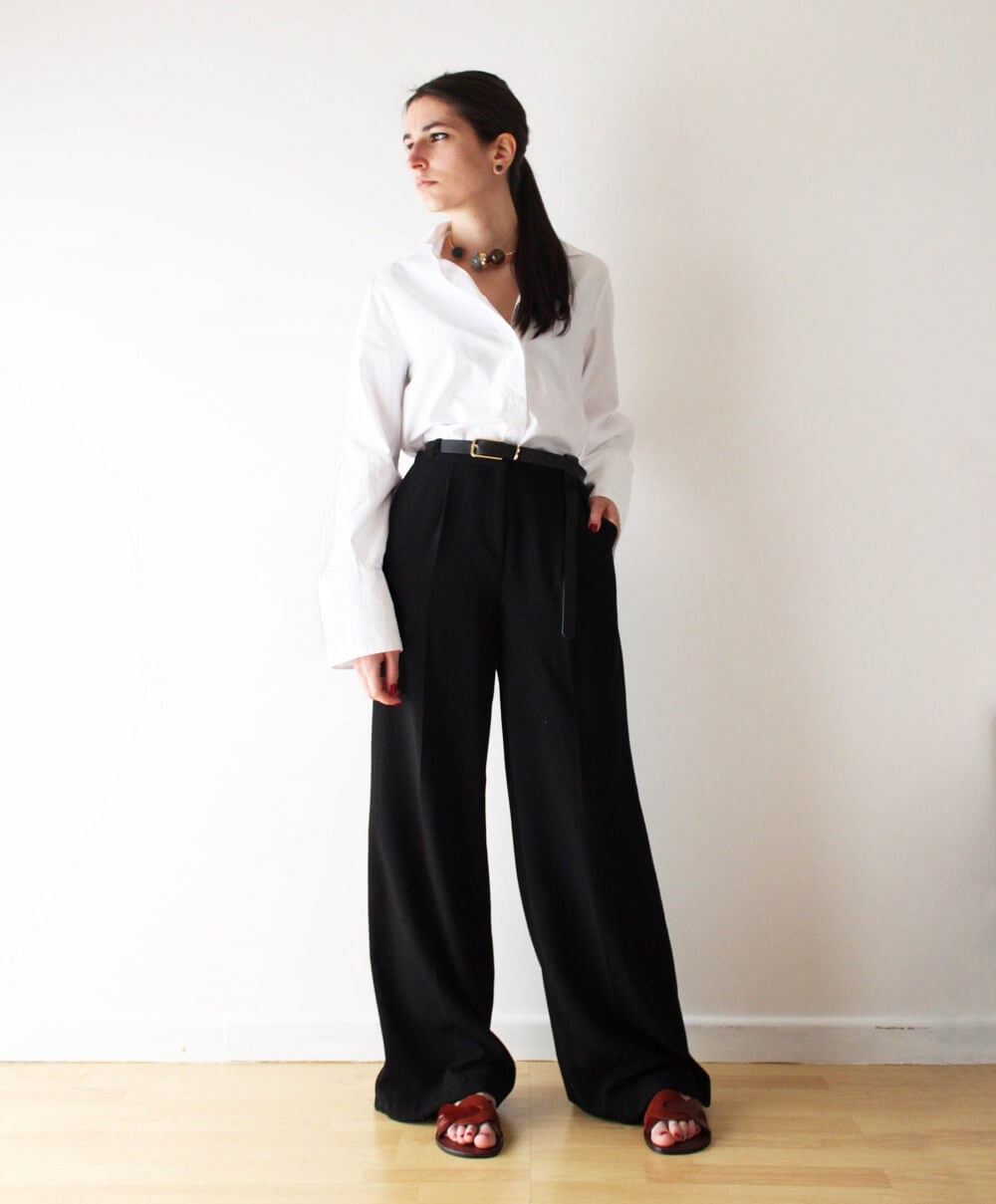 Source:  ariadibari.com
Wide-leg trousers were designed when trousers seemed to be a little uncomfortable. They are an excellent pair of bottom wear that gives comfort and also has the outlook of formal attire. Pair a semi-formal top with it to complete the look.
Sweat-Tee + Maxi Dress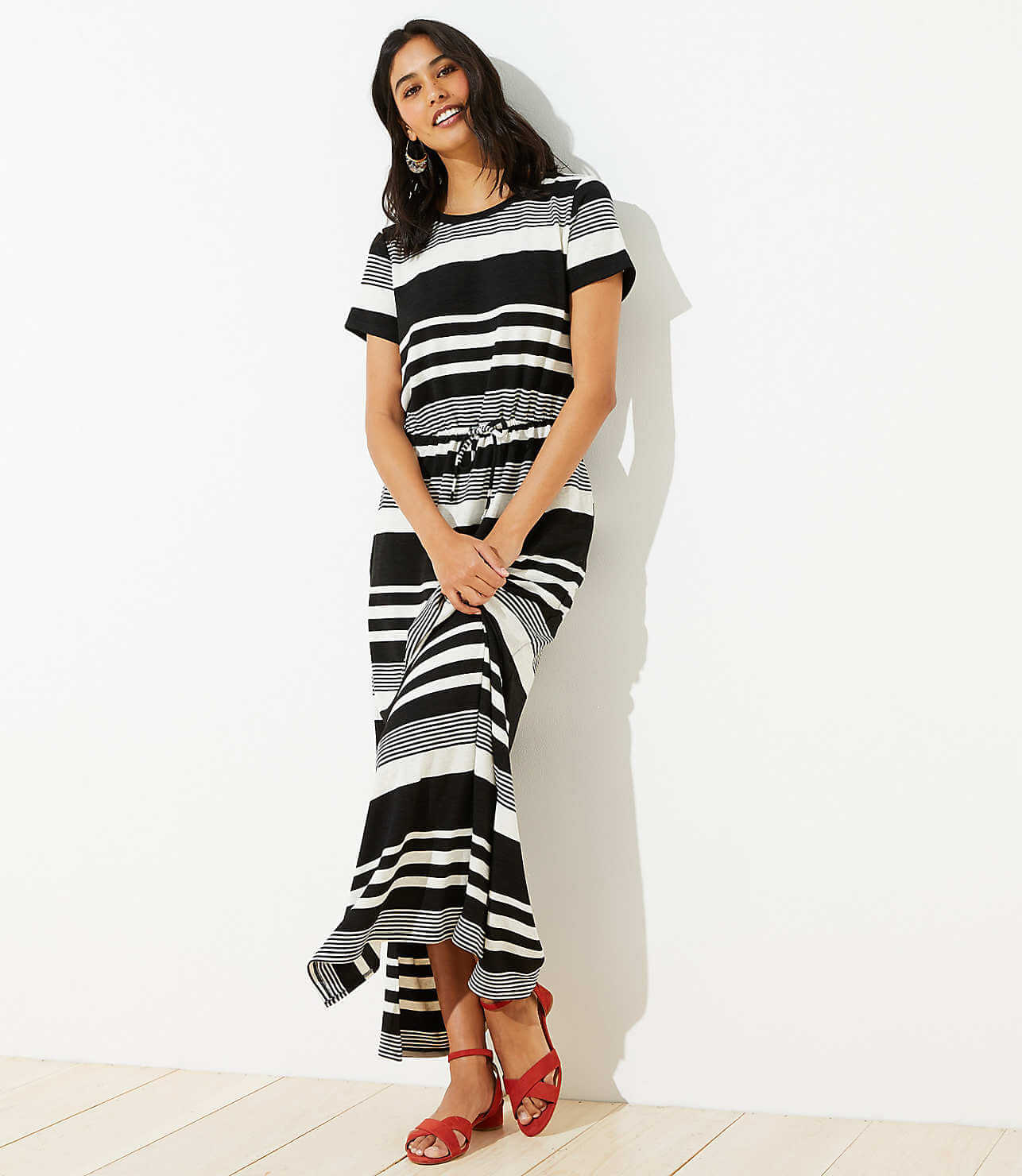 Source: scene7.com
Maxi dress is the best form of clothing piece to have in a closet. One attire and many ways to adore it. Carrying it in its original form is more convincing but if you want to layer it up, then before putting on the dress, wear a sweat-tee. Tada! You are ready.
Track Pant + Crop Tee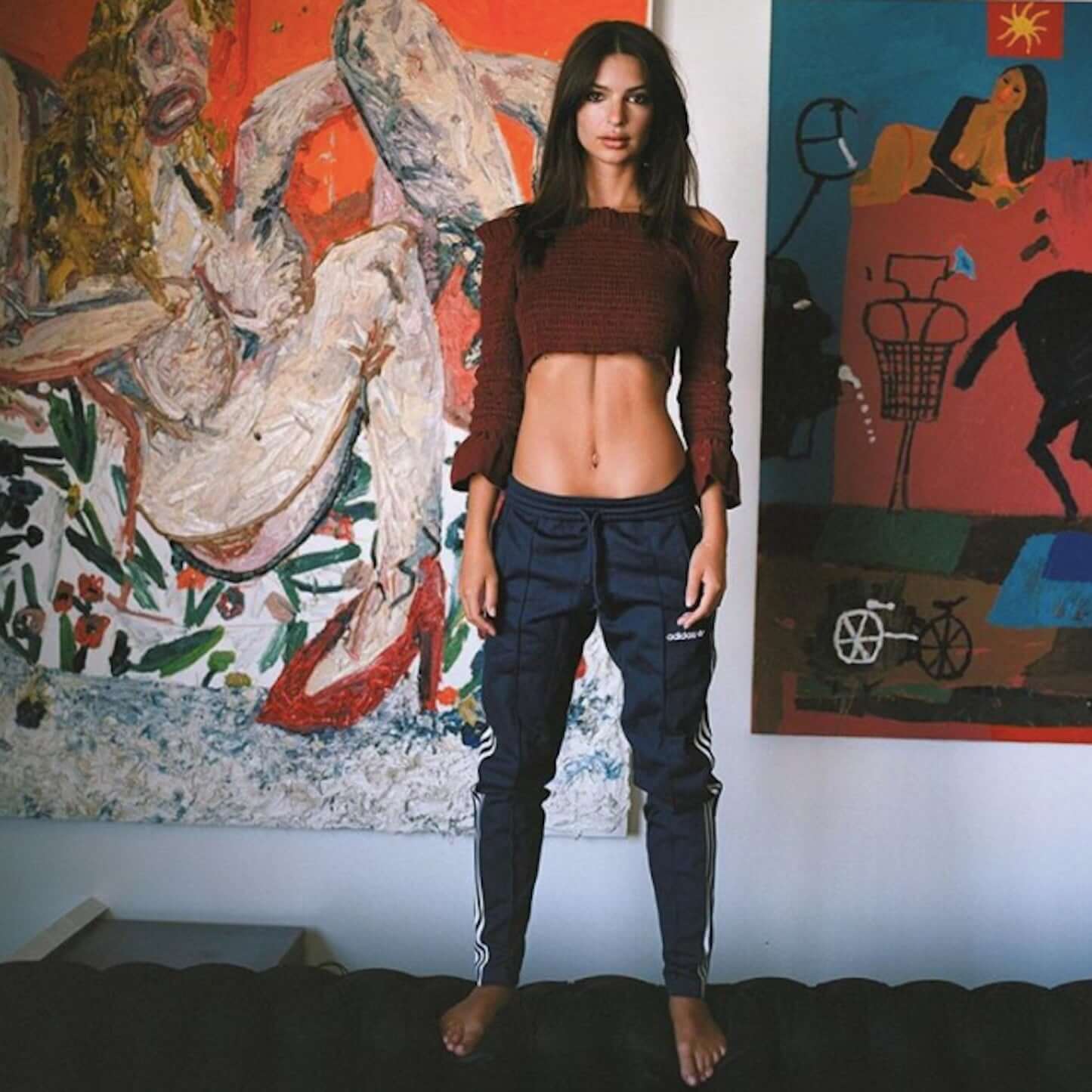 Source: popsugar-assets.com
Even if you have to attend a video conferencing (waist up), the track pant and crop tee won't harm the stylish image of yours. If the meeting is with a potential client, you may like to add a blazer.
Ripped Jeans + Shirt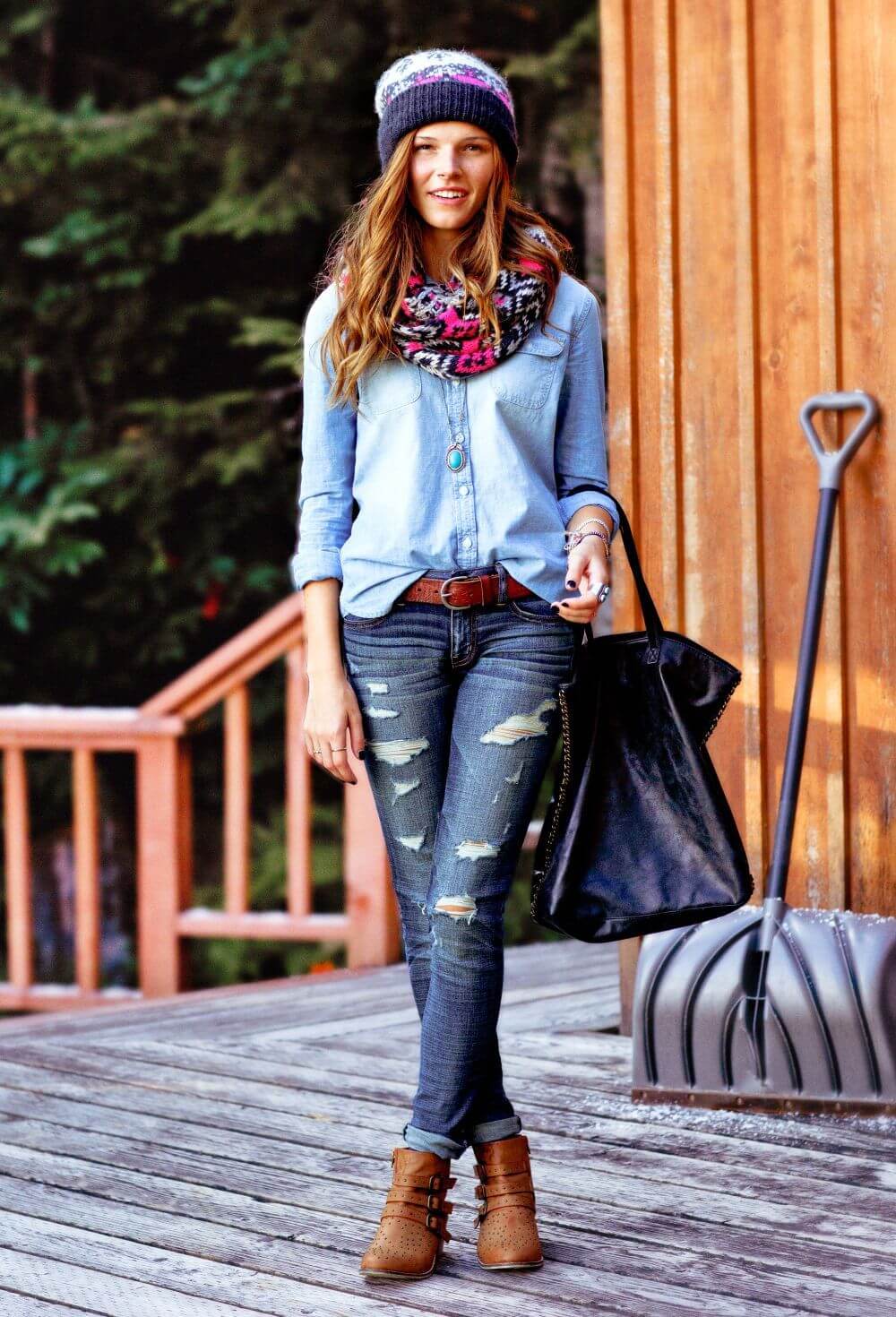 Source: pinimg.com
In the earlier one, I told you how to attend a meeting with the client by just adding a blazer to the outfit. This one won't require a blazer too. Out 10, 8 people have at least two ripped jeans in the closet, carry them with your formal shirt (tucked-in or not).
Co-ords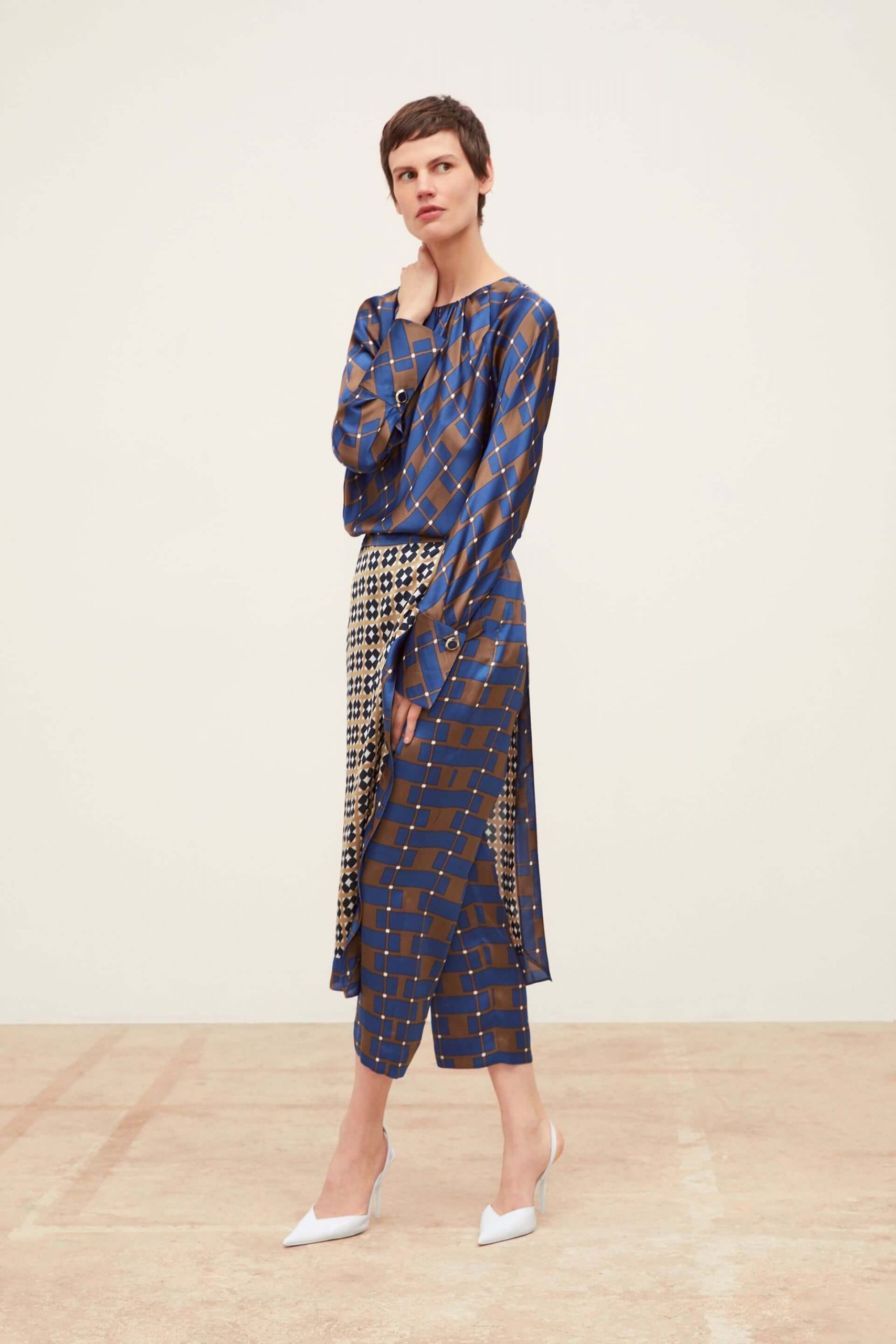 Source: pinimg.com
I have always given a co-ords a special place in my outfit styling ideas, be it for a special occasion, date, or casual day. We all have that one style that we love and always consider them first, as they will give you a sense of comfort-ness, and your productivity will automatically increase.
A-line Casual Dress + Denim Jacket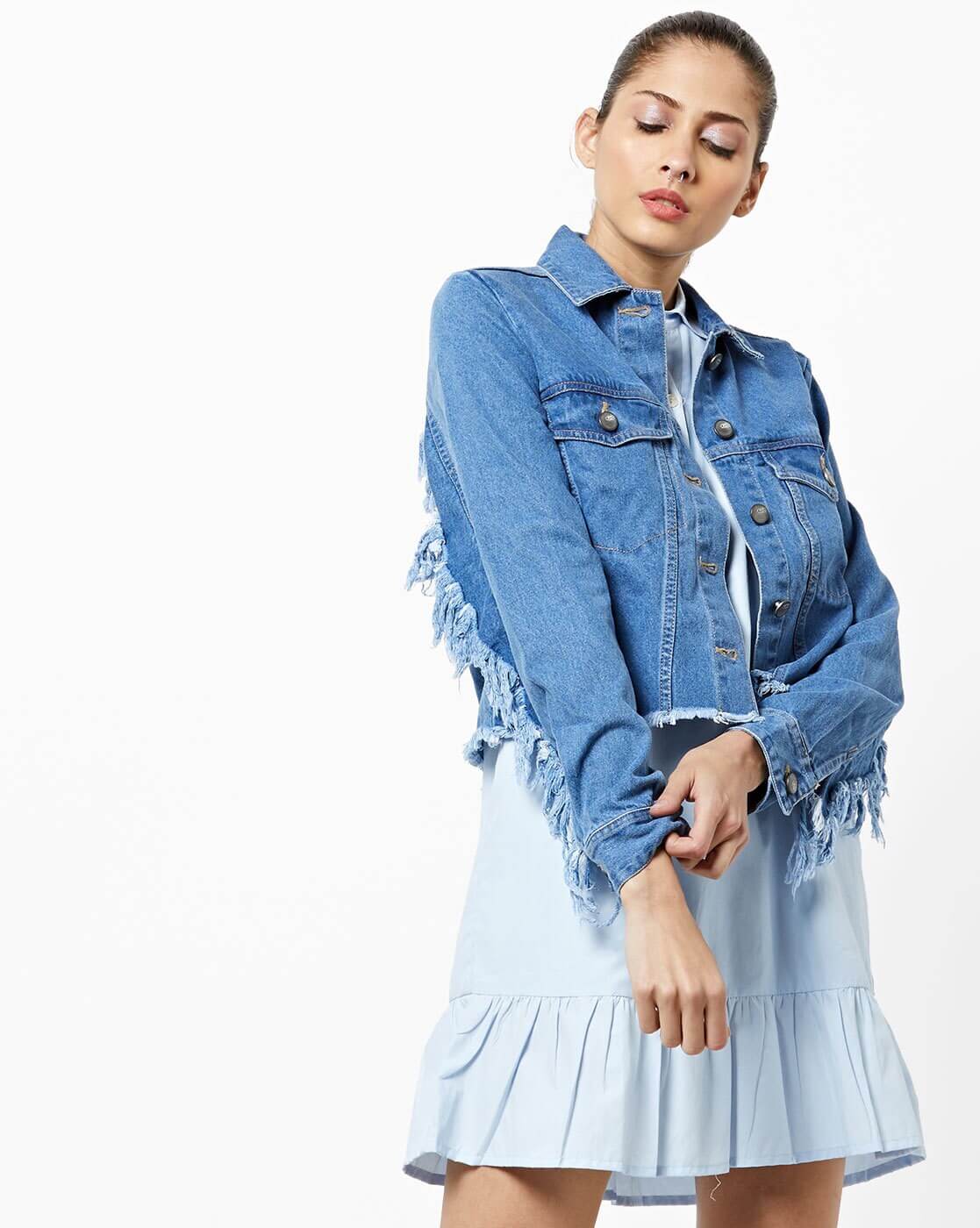 Source: ajio.com
Wrap your A-line dress for the chic and classy look. Add a denim jacket for the extra points of style statement. A-line patterned dress is something that every girl has in her wardrobe; all she needs is to style it in a stylish way.
Shirt Dress
Source: apricotonline.co.uk
Shirt dress provides an ultimate pleasure to the wearer. You don't need to add anything alone this can conquer the fashion world.
Pullover + Knitted Dress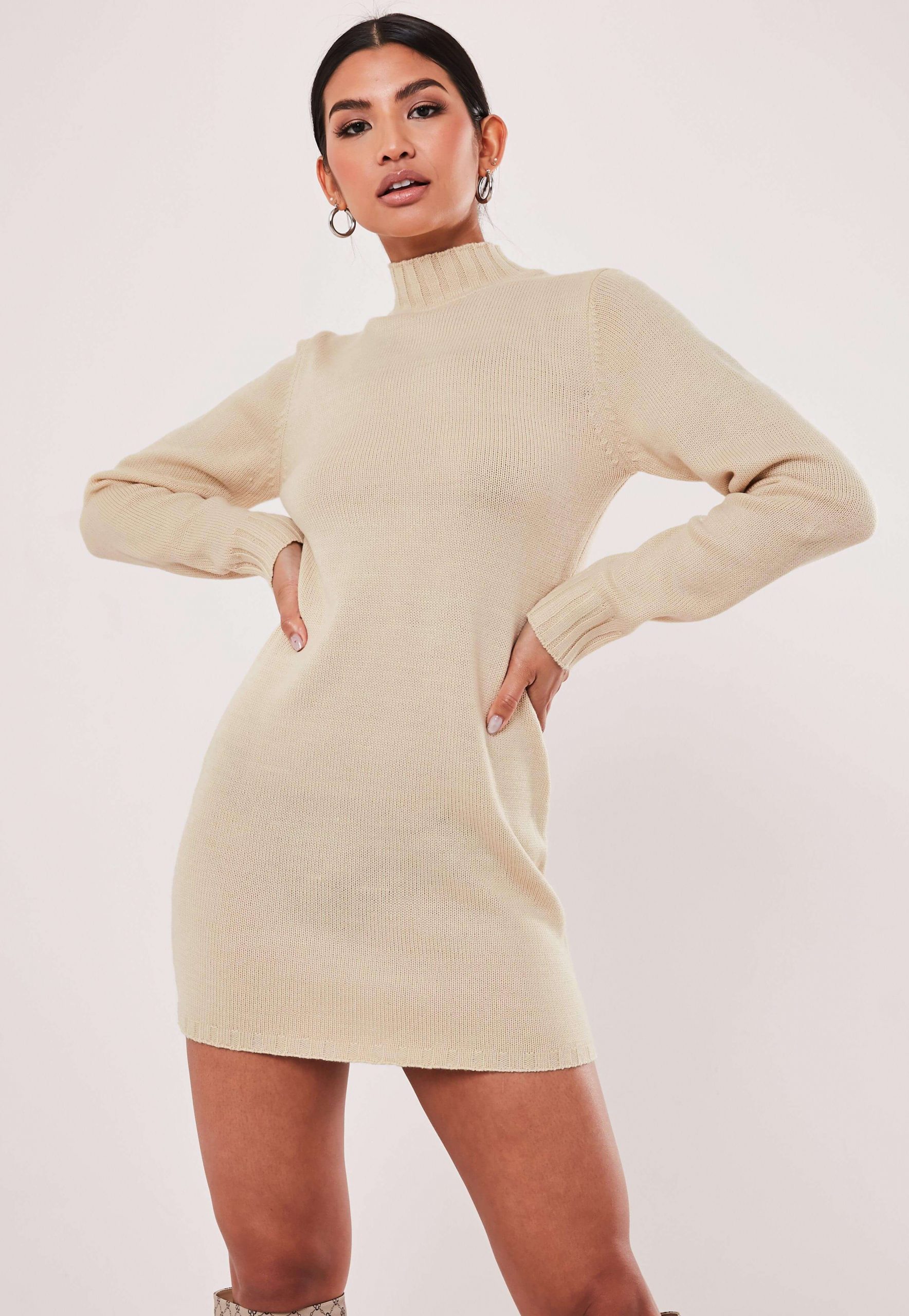 Source: missguided.com
You can always play with your attire, I also do the same. Here the pullover is added to the glam of knitted dress. You can wear a pullover beneath the dress or over it. The choice is yours!
Jumpsuits + Blazer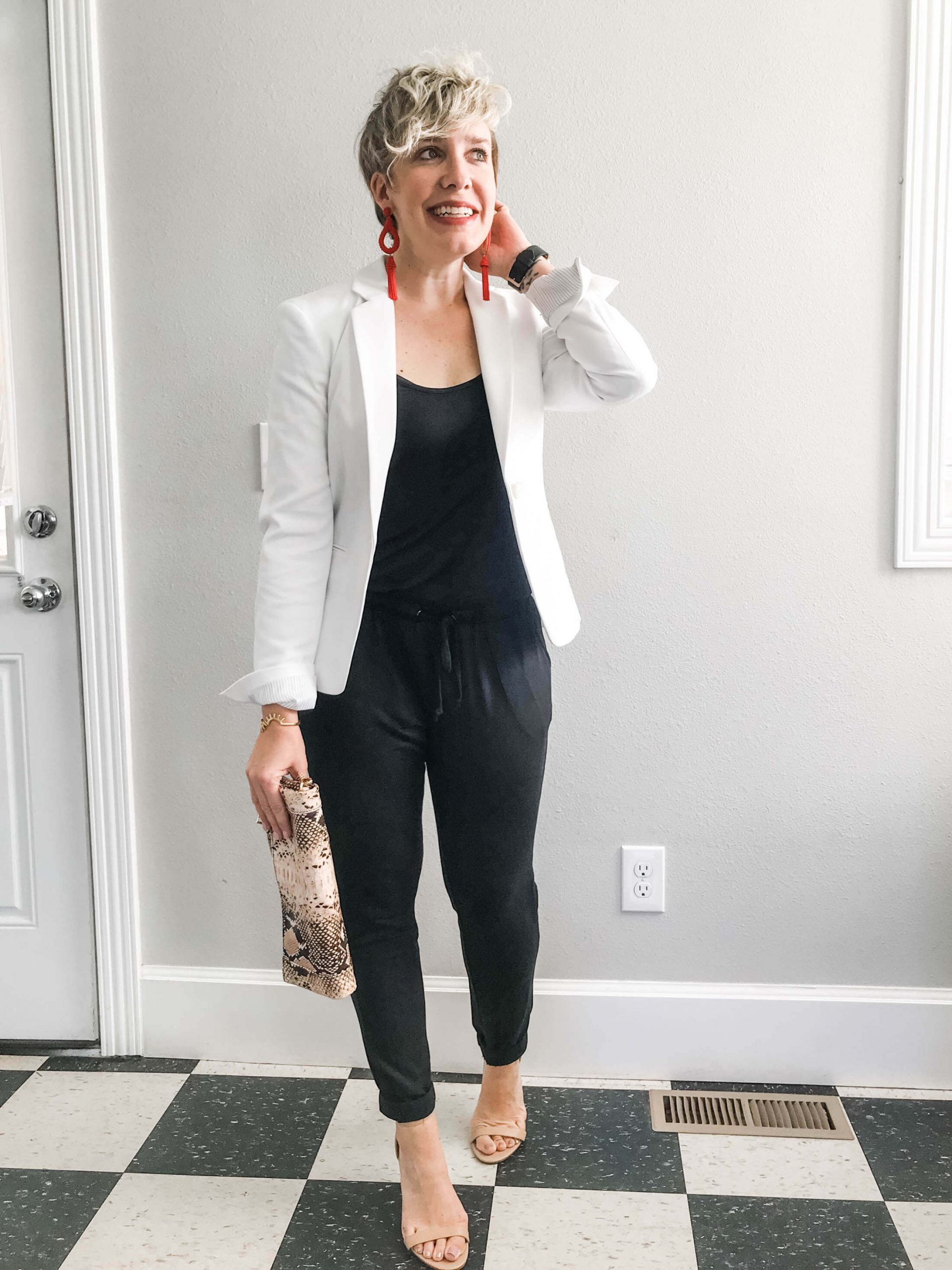 Source: themomedit.com
The jumpsuit is always a go-to attire for a casual or official meeting. To make it more corporate, add a blazer to it. There are a variety of jumpsuits available from denim fabric to the chiffon.
Shorts + Shirt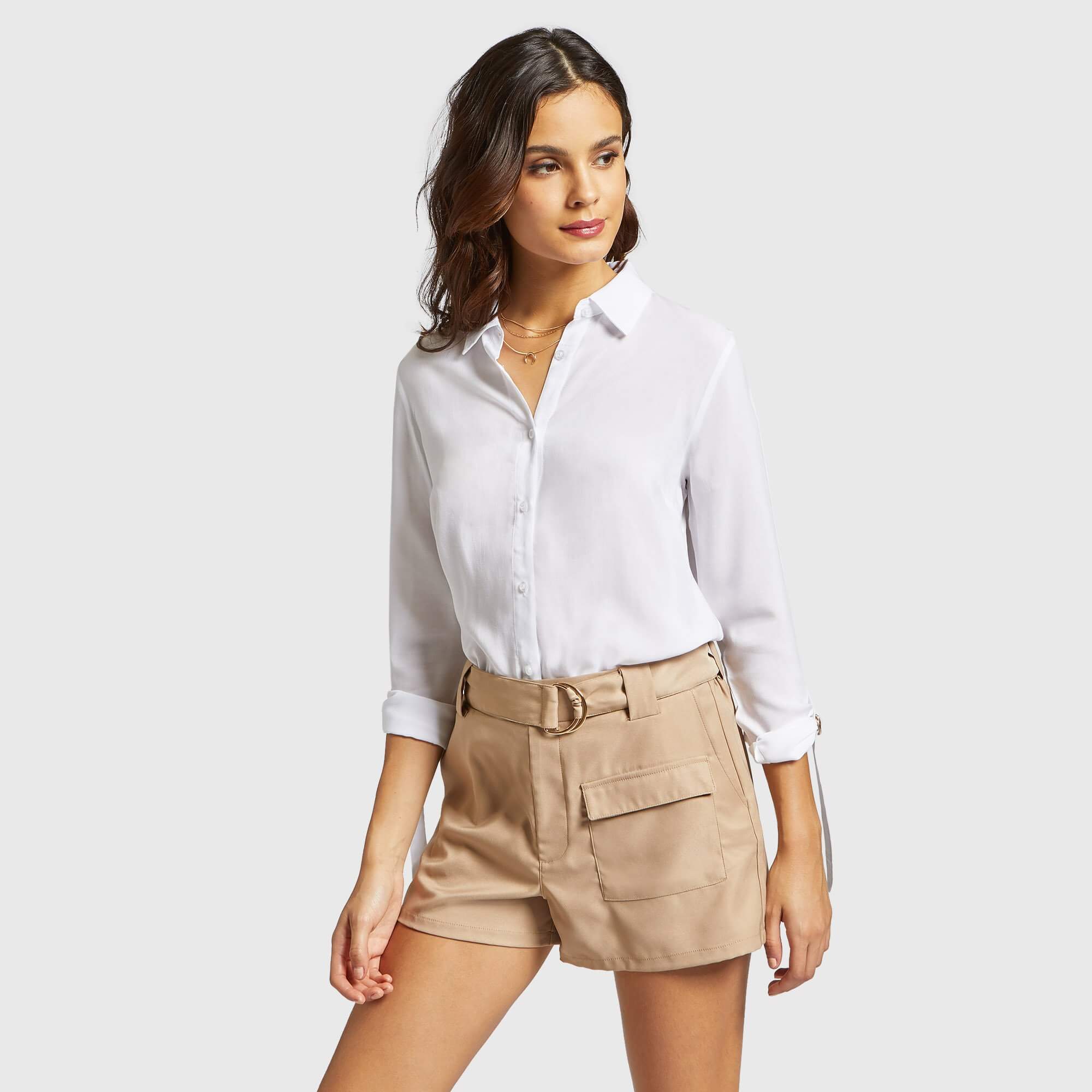 Source: yamamay.com
Go bold with the look. No one's watching you! Wear shorts, but pair it with a shirt, if in case you have to attend a video conference.
Miniskirt + Pullover + Over-Knee Socks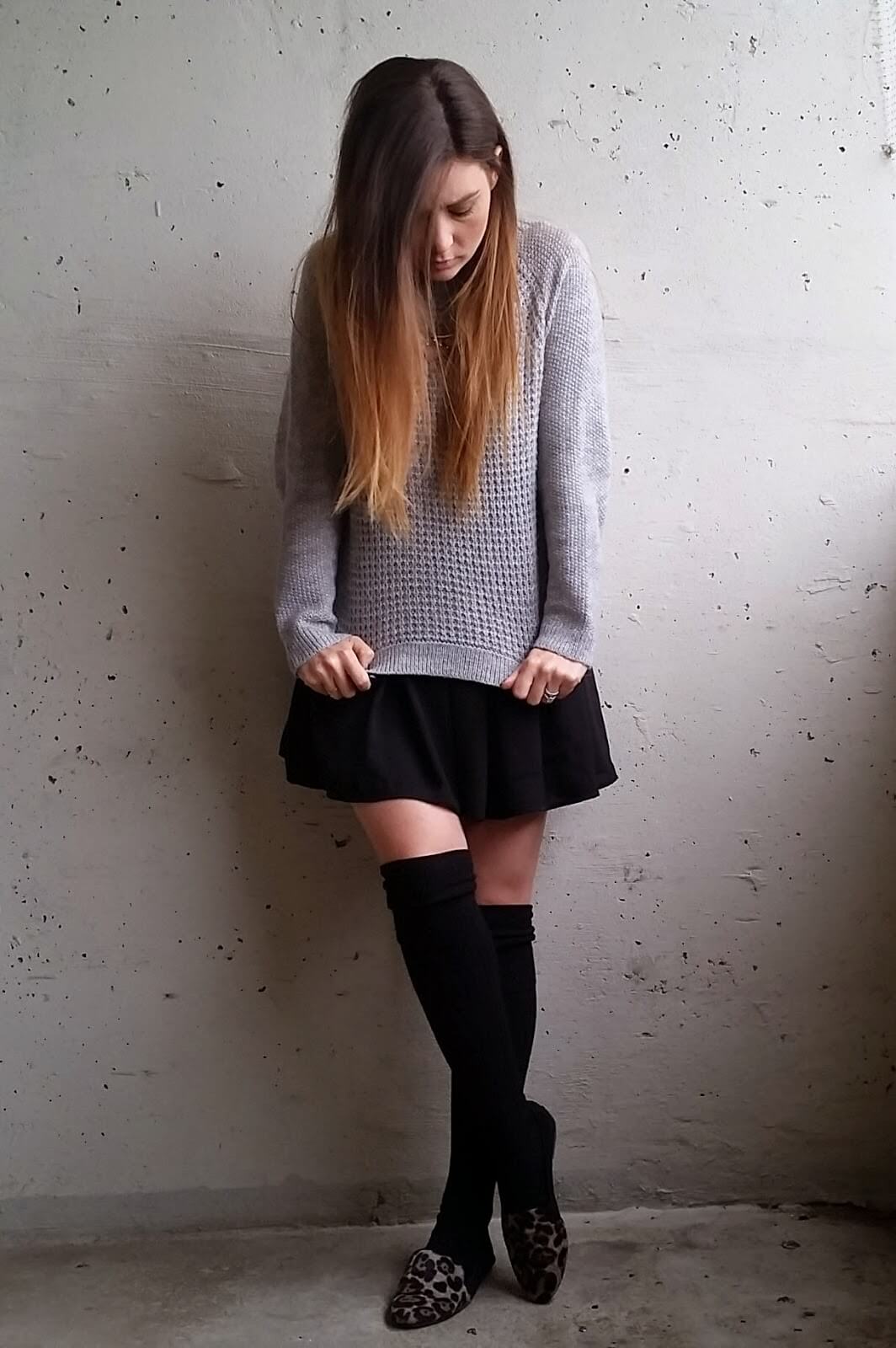 Source: blogspot.com
Want to wear that mini skirt, the one you never wore after the vacation? Grab it and pair it with a pullover for a more casual look. To beat the coolness of spring, wear over-knee socks (colorful, printed, or plain).
Track Pant + Tee + Leather Jacket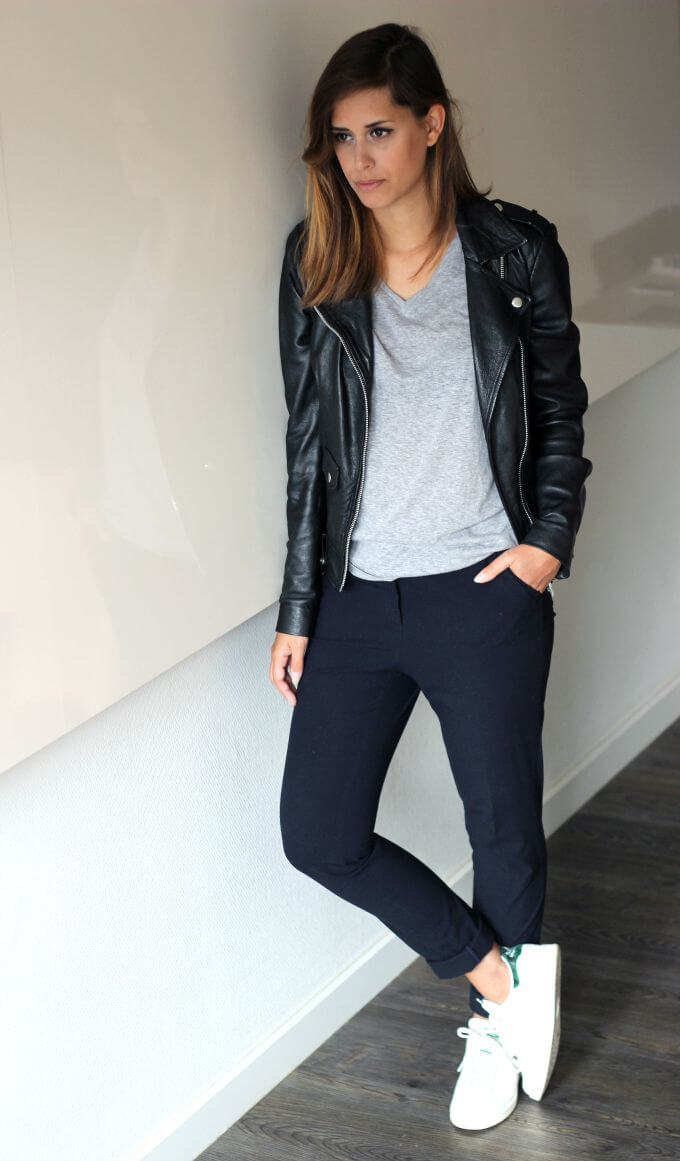 Source: pinimg.com
The Zoom perfect outfit! Track pants with a plain tee and leather jacket. Add a statement earrings to ace up the look. 
Also Read: 4 Types of Professional Attire for Women: A Guideline to Follow
Jeans + Sweat-Tee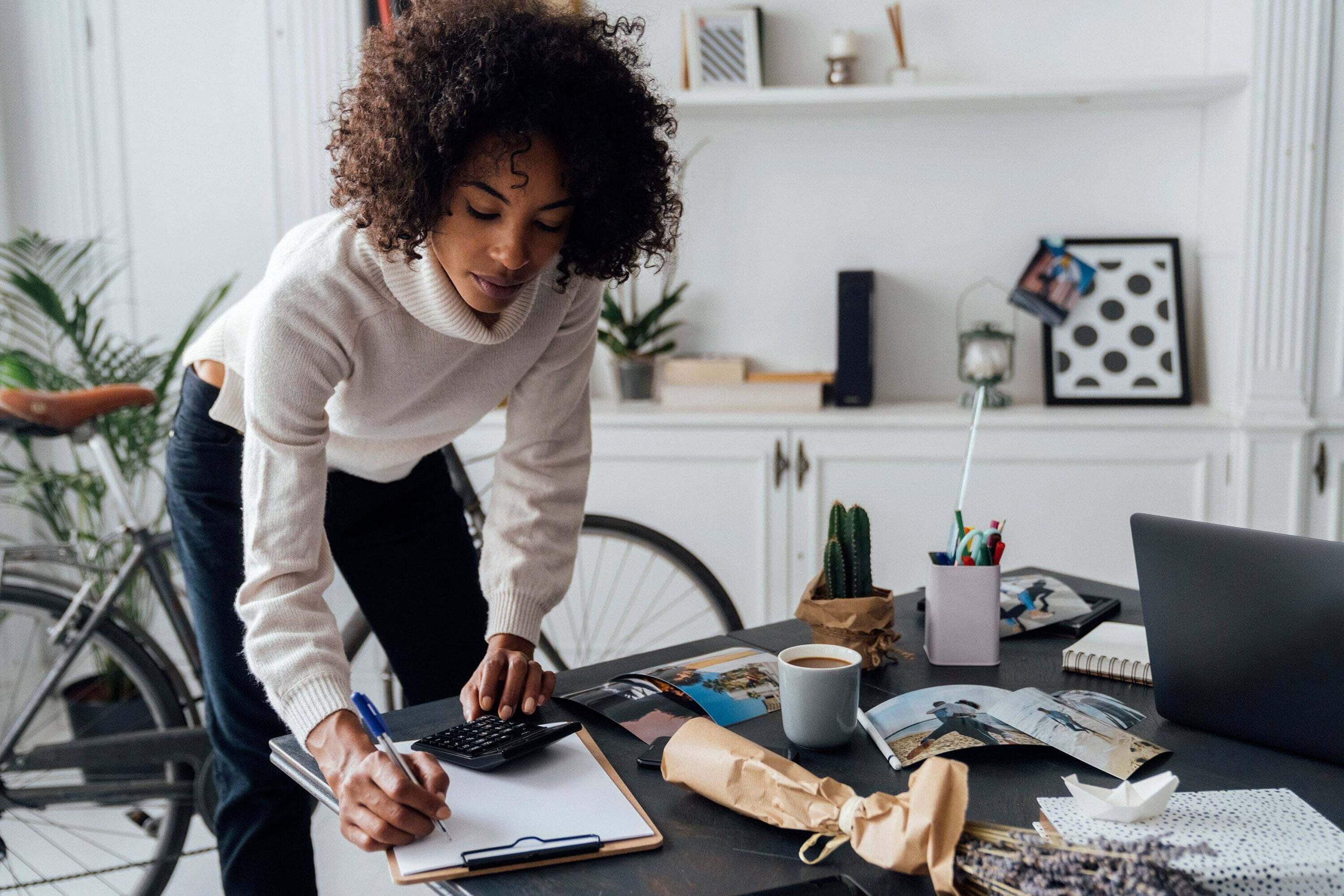 Source: googleapis.com
It's not necessary that you will always have to attend scheduled meetings only, there will be times when your company's CEO will take a surprise meeting to ask you about health, but still, you will have to maintain the image of yourselves, right? The jeans and sweat-tee combo is super cool and acceptable (by everyone).
Sweat Pant + Oversized Hoodie/Sweat-Tee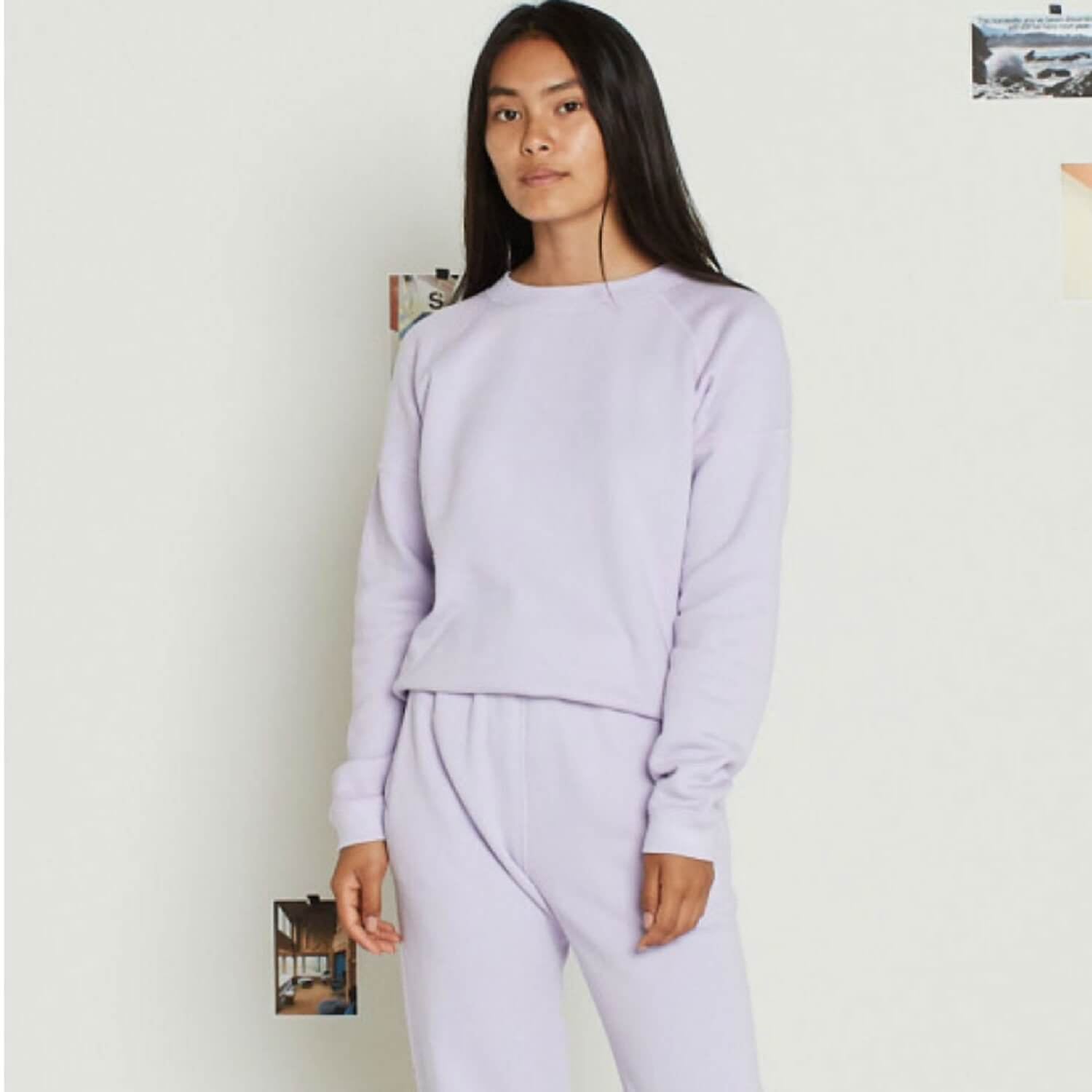 Source: allure.com
Last but not least, if you are a person who always likes to stay in a cocoon, this one is for you only. Sweatpants and oversized hoodie! (Caution: It may put you into a hibernation period. Be Careful!)
Few more Tips on WFH Styling:
After this, what about accessories, hairstyles, footwear, and make-up? All this is included in the styling part. 
For hairstyling, you can keep them open, braided, or even an updo. 

For accessories, don't go too much loud, keep it to minimal, studs or hoops are the best ones. You can also add a sleek neckpiece.

For footwear, don't wear uncomfortable high heels (you will have to move around to do your house chores). To be honest, home slippers are also good to go.

Final is make-up, keep it simple and basic.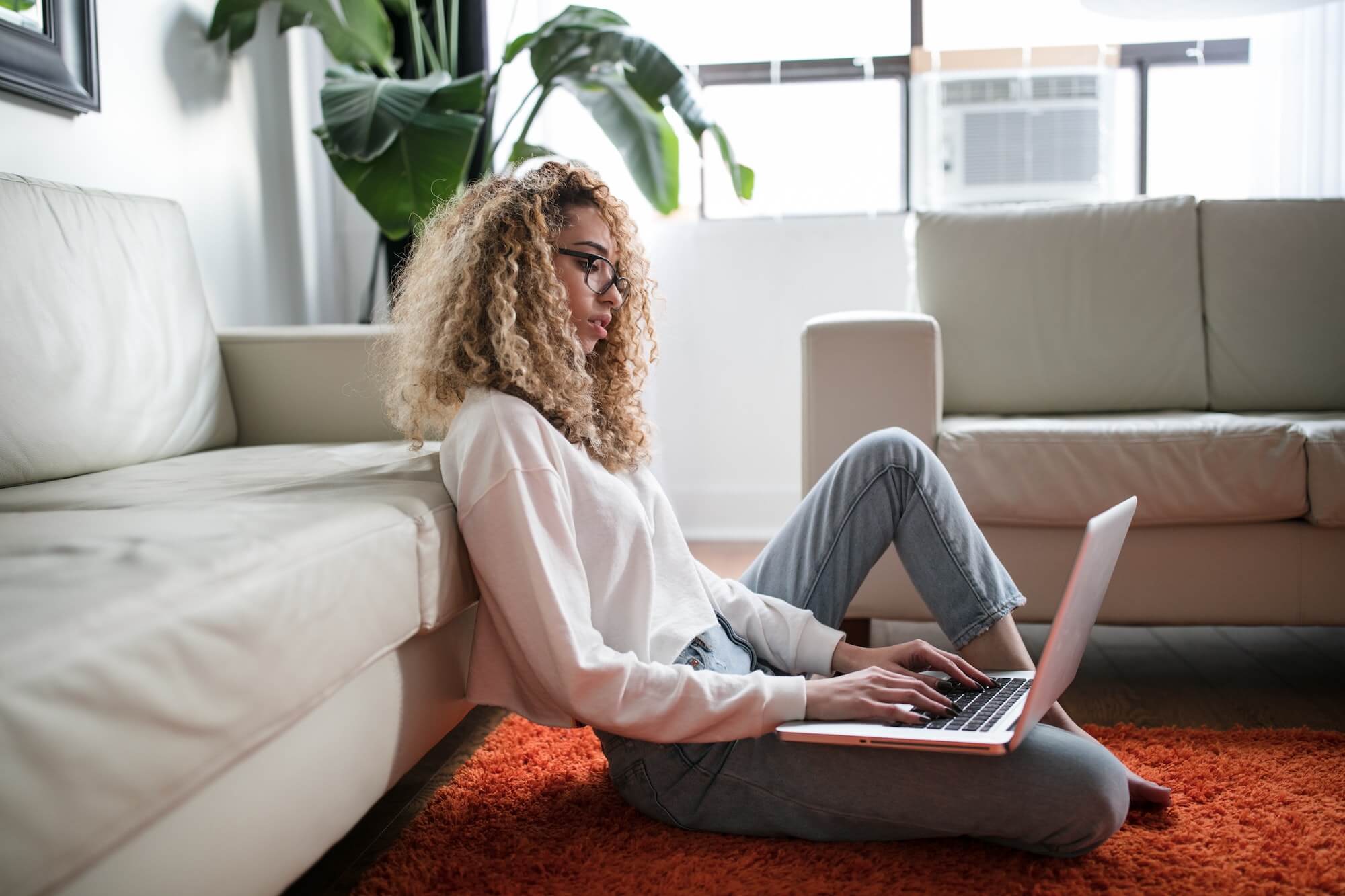 Source: wp.com
Get Ready for WFH with Fashionterest:
So these were the styles that I would totally go for while working from home. They are easy to carry, soft, comfortable, and all you need to be in a productive mood (or a Zoom call). For more interesting styling ideas, visit Fashionterest. #staysafe, #stayhome, and #stayfashionable.