Indeed, leggings can't take the place of pants. But we believe that they should be valued more than them. They belong to a class of their own. They shouldn't be compared with any other piece of clothing as they are irreplaceable. You can't just box them in! So to set the record straight, we have compiled the top 10 reasons you should own leggings.
They hug you in all the right places:
If most pants and dresses frustrate you as they hide your figure, then go for leggings. They are a perfect solution for you as they add spice to every girl's life. You can show off your legs with confidence as they fit you perfectly. They complement as they flatter your figure and let you show off your curves in a bold yet feminine way. These figure-hugging apparel are a treat both for the eyes and body as they are conducive for your frame and make you look tall and slender. Lastly, they look specifically tailored, especially Blackmilk women legging as they hug your curves perfectly!
Anyone can wear them: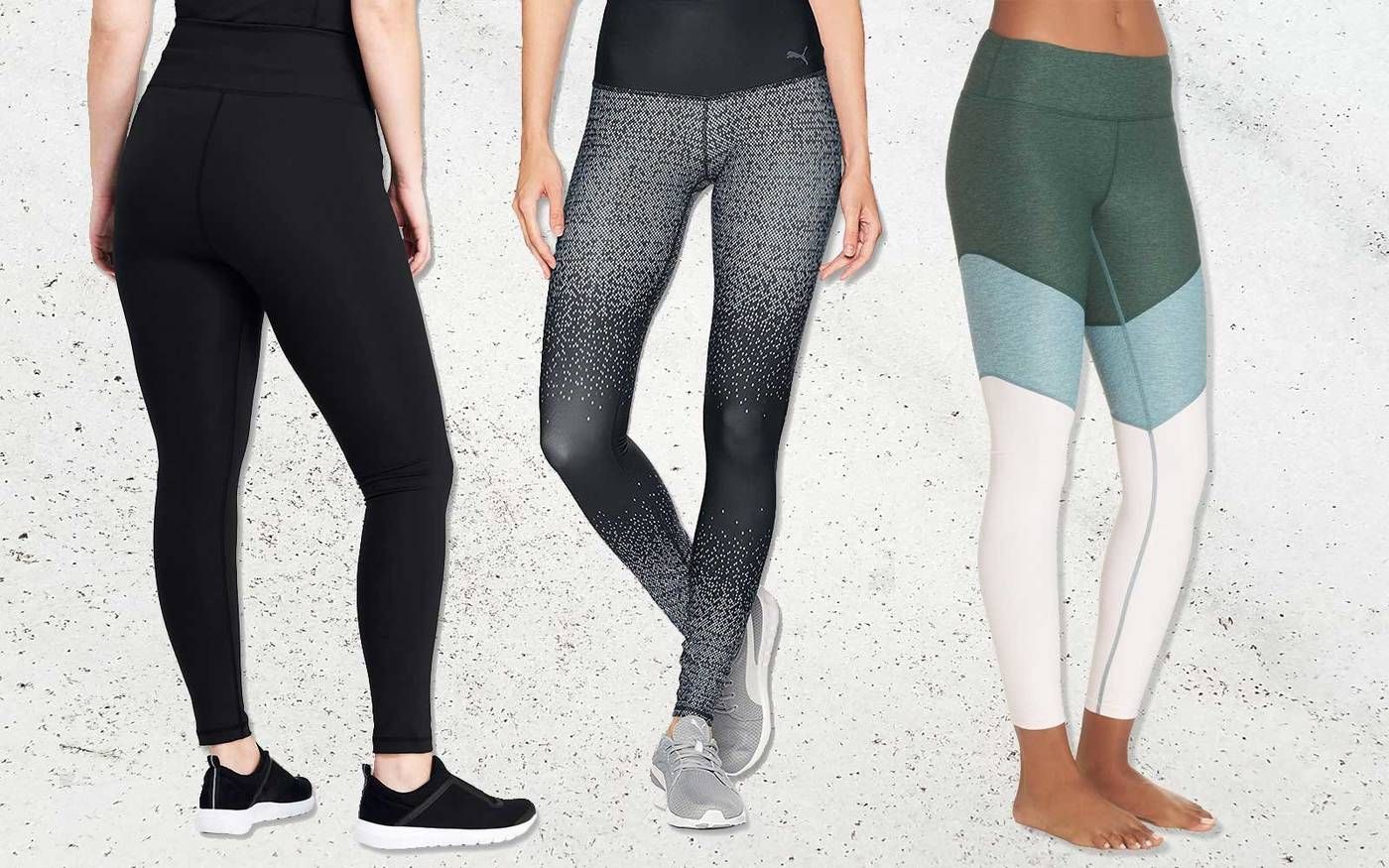 Leggings are for all and sundry. There is no age limit nor size factor which determines your eligibility for wearing them. Except for opinionated and judgmental people anybody can wear them. They stretch according to your figure and come in all sizes. From infants and toddlers to maternity and old age leggings, you will find an array of collections. They work pretty well with everyone and anyone. There is nobody on this planet who won't look good in a sexy pair of leggings!
Stretch and run all you want
Leggings did start as yoga staple, but now they rock in all sorts of sports today. They have created an athleisure universe of their own. You will see all your favorite sportspersons donning them because they enhance performance. As they are stretchable, they make movements easy and give you 100% percent of the natural range of motion. The movement possibilities become truly endless, and you can pull of ay insane poses or do random dance routines without any hindrance. Moreover, their fabric also allows your skin to breathe and prevents sweat from accumulating. With them, you can pop it, lock it, and drop it all day long without stinking or tearing any of your stiff pants!
They are bae
Leggings indeed are bae, as they never leave your side. You don't only wear them in gyms or while running. They can be worn all day long. You can pair them with any dress or shirt you like and style them according to your preference. Moreover, they are comfy like silk. They are never tight or dig at your chafe to cause discomfort. You don't even need a belt to hold them in place. You can slip them on within seconds and be incredibly satisfied with how they feel. They are like providing your hips and thighs with a daylong hug.
No more horrible shopping
Do you want to cry while shopping, when you realize that the thing you like don't fit you? Well, no more shopping trouble for you my lady, as leggings come to the rescue. They always and always provide. Thanks to their magical material, there is no squishing of thighs nor gaps at the waist. Their length and waist are never too small or long. And with advancements in fashion, they can be found in literally any pattern. So shopping for leggings will make all your tears vanish and will make your eyes sparkle with delight.
Freedom to eat forever
If food is your baby, then let leggings be their caretaker. They welcome anything you eat with open arms. They do not constrict you, and you no longer have to fight to close the button of your jeans. You can cover your full tummy comfortably with leggings without comprising food or style. They are a wearable version of free speech. Nobody can take that away from you. Eat as much as you want and throw your "fat pants" as they are not needed even after Tour de Fat.
They match with everything
If you usually find yourself worrying about what to wear, then leggings are your silver lining. They guide you in all you what to wear panic cycles. This is because they go well with everything. So just open your wardrobe and take out any dress and complete the look with a pair of sleek leggings. Not only will you be good to go but will also rock the look. So be it day or night, formal or casual wear, party or gym, all your issues will be solved because of the mere existence of leggings. Literally, they can become your entire wardrobe. All you have to do is to switch your top!
No fear of packing
Haven't you heard great things have small packages? This is true for leggings. They are easily foldable and compact, making them ideal for packing. Now you don't have to carry bulky jeans which occupy most of your luggage. Just take a couple of pairs of leggings, and you can fit all of the necessary belongings in a carrying bag as well. It makes traveling more convenient and your adventure baggage-free.
Self-express in style
Leggings not only have a place in the fashion industry, but they can become your trademark as well. You express yourself with them freely. For example, if you have a leg tattoo, you can accentuate it by wearing compression leggings. If you feel cosmic, then you can opt for Galaxy leggings. From playful to serene and classic to bold, you can convey your moods and reflect your emotions through leggings
Easy to wash and present
Leggings are unlike jeans. They are neither stiff, wrinkled nor which difficult to remove stains from. You don't require loads of detergent to clean them up. Nor do they require two dryer cycles to dry. They make laundry a piece of cake, and it will only take you 10 minutes to make them new again!
Conclusion
So be it under snowboard pants for extra warmth or pairing them with a summer dress, you need legging all year long, and they are not just for yoga anymore. Their versatility has made them reach all wardrobe around the globe. So add them to yours and go the extra mile not only in the gym but also in style!
Continue reading:-