Planning for a vacation is not everything or if you think that getting your flight ticket confirmed and hotel room booked is everything then you are definitely missing a main part of the vacation and that is packing. Can you just imagine that you went on a vacation and forgot to take a dress that you were saving for a long period of time? Or imagine that you accidentally make across a party in your vacation and you have nothing to wear, well, buying new party wear dresses can prove to be quite expensive and that can cross your vacation budget as well which you may not want for sure. so to avoid such difficult as well as embarrassing situations, you need to pack your bag well before you leave for the happy vacation. Packing bags seems to be hard for women more than men as women have so many kinds of stuff that they need to take along with them while they go on for a holiday trip and if you are one of them then you must be wondering about What To Pack For Holiday then here are some of the best ways to pack your bag perfectly and be travel ready:
1)  Think Your Outfits: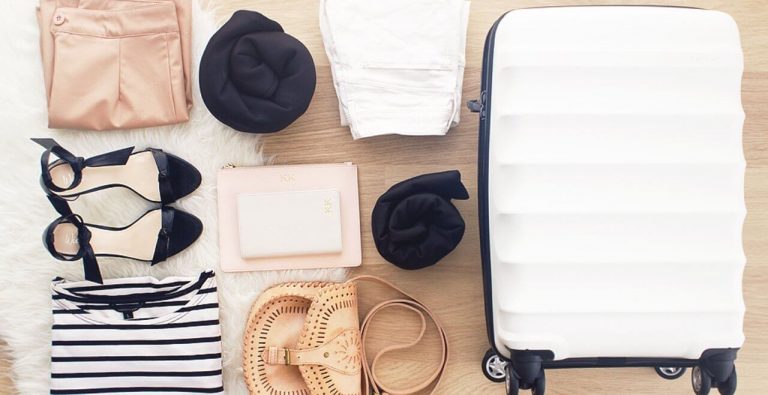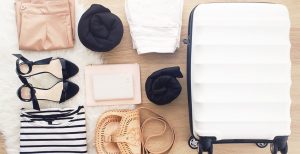 Source:sisterhoodofstyle.com
Also Read:  What To Wear To A Hockey Game :[10 Importance Things]
It is really important to think about your outfits before you pack your bag as if you would know that what things you would be pairing with what other things then it would be easier for you to pack all the necessary things and you would be saved from getting wrong things along with you and so automatically your bag would be free from extra weight and also in this way you would be less likely to forget things that you need to take along with you. You can even write things down to make the process more easy for you.
2) Take Your Best Things: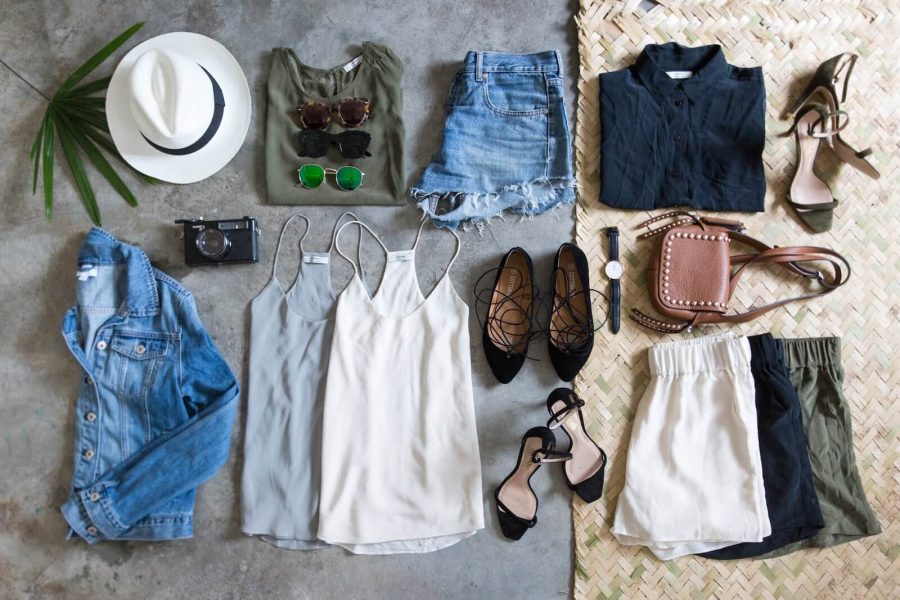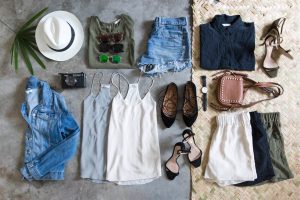 Source:apairandasparediy.com
Holiday pictures are best and that it the reason that you need to look the best throughout your holiday trip and to ensure your look you need to make sure that you take the best ever things from your collection because holidays come once in a while and you may not want to regret later by not taking any special thing along with you. keep the basic dresses at your home as they can be worn at casual days while you would be in the home and in this way not only your travel packing list would be compact but also your bag would be lighter in weight.
3) Roll Up Things To Get Space: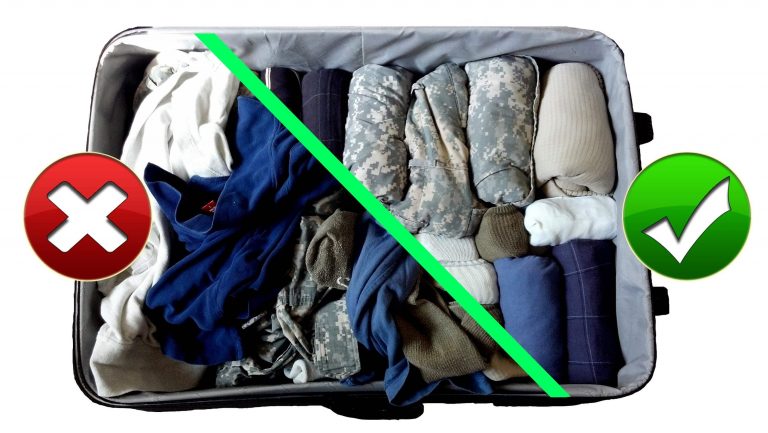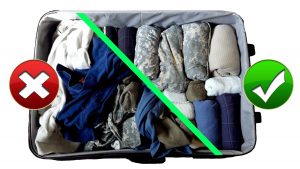 Source:bookshelf.mml.ox.ac.uk
You need to know the technique of packing your bag otherwise you would not even be able to pack up minimum things and also your packing would not be in an organized way and if you think that folding up clothes would help a lot then you should try rolling up clothes as they prove to be best in case of saving space so even if you have a lot of stuff that needs to be packed in a single bag that also you can do if you keep things rolled. You need to roll up things in pair like the upper ware as well as the lower wear together and then keep things one after another in the bag or suitcase.
4) Take A Single Pair Of Jeans: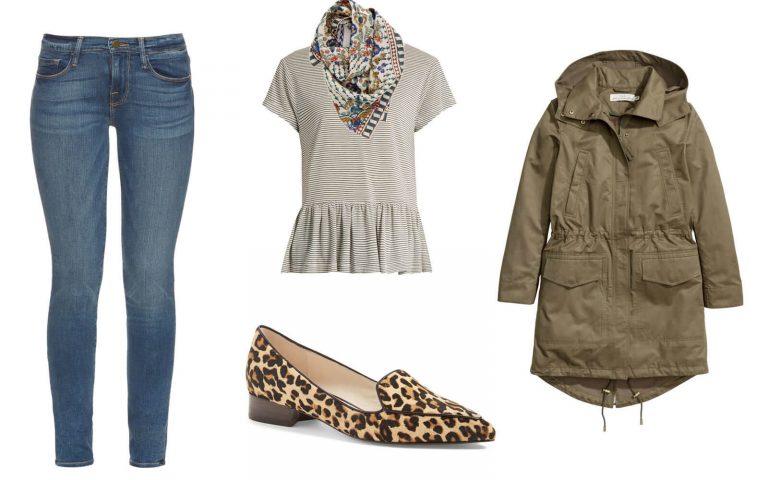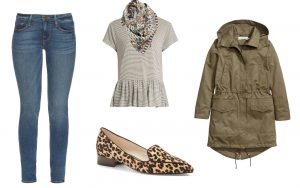 Source:travelandleisure.com
Many people do this stupidity of stuffing their travel bag with so many jeans and that should not be done for sure. people are less likely to see your lowers and also most of the jeans look similar and cannot do much difference in your look so being smart you should consider packing one single jeans and the best thing about jeans is that they match well with most of the upper tops so you can miss match things together and create new look. You need to take upper wear more than your lower pants or anything like that and also make sure to choose a universal kind of jeans which would match with almost everything.
5) Wear Maximum Jewelry: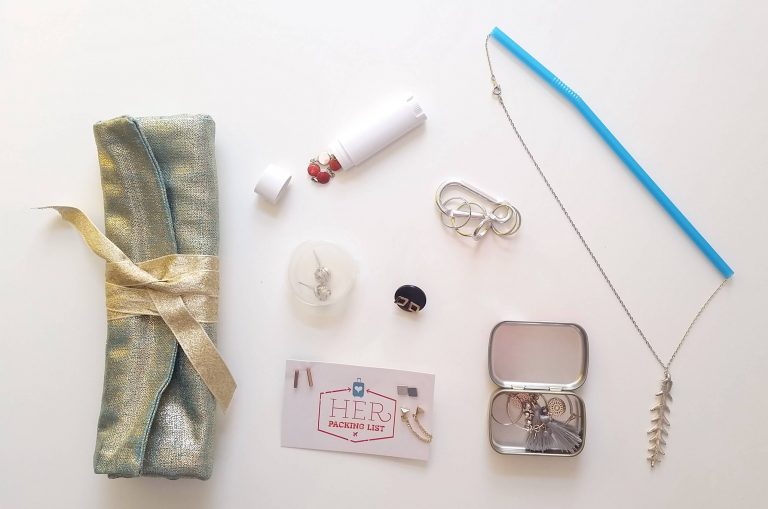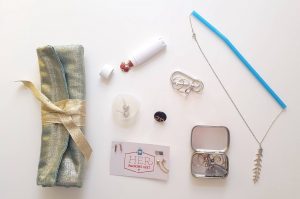 Source:herpackinglist.com
This is a basic trick to save up on some space and also save things from getting lost and here everything is about jewelry and no woman would step out for vacations without sufficient jewelry as women love jewelry. Here the trick is to choose basic as well as universal jewelry which would look good with every outfit of yours and in this way you don't have to make separate space for storing jewelry. If you still feel like taking some extra jewelry along with you then you need to make sure to store them either in a small box or in the small purse that would be with you every time so that you would not end up losing any piece of jewelry.
6) Make Sure To Get At Least One Party Wear Dress: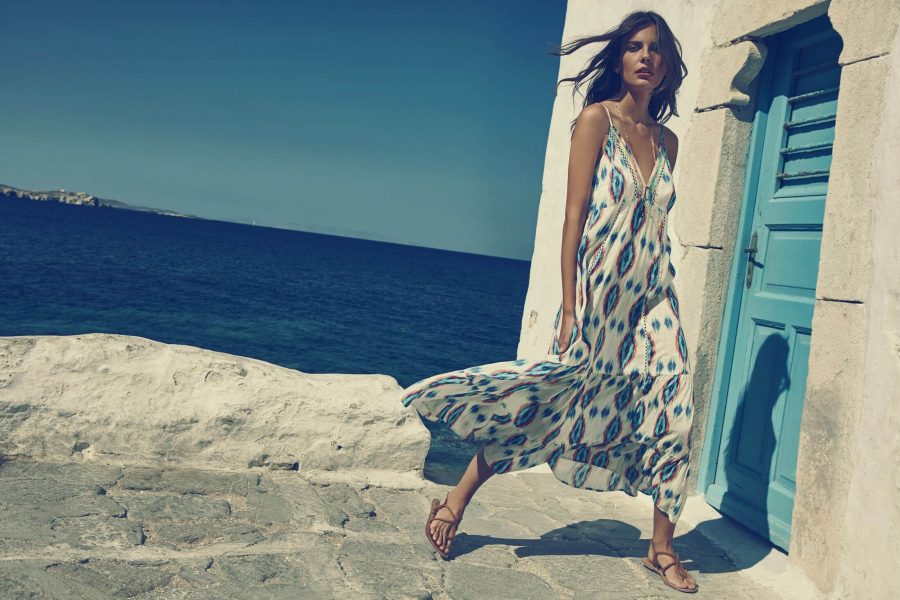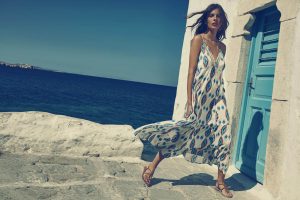 Source:pinimg.com
You don't want to miss any party right? And it is for sure that you might be saving the best dress for any special occasion of your life and there is nothing special than vacations so make sure that you take your favorite party wear dress along with you so that you do not feel embarrassed if accidentally you come across any holiday party. Even if not then also you should consider wearing your favorite dress in your holiday just to get some beautiful snaps of your so that you can preserve them for a lifetime and at the same time you won't regret surely.
7) Stuff Shoes As Well As Bags: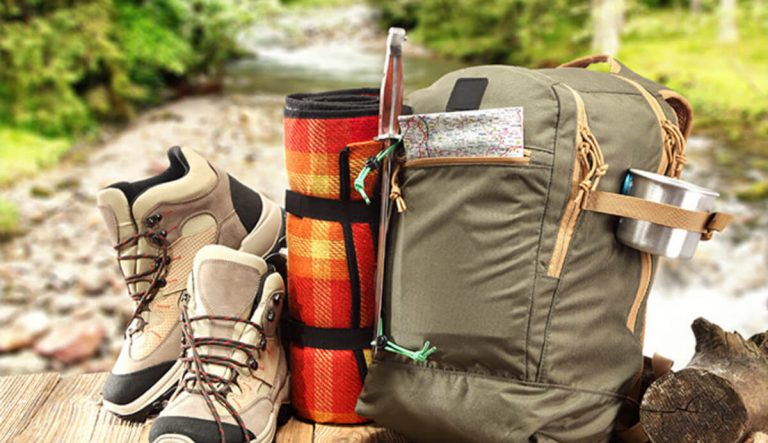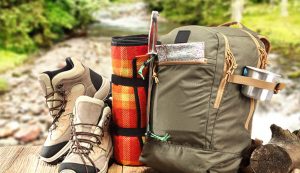 Source:myyosemitepark.com
The trick here is to utilize every spare space and you not only have to get things stuffed in your bag but also you can keep things in the hollows of your shoes and here you can keep some basic things like socks and other small things and also make sure to clean your Shoes properly before packing your bag for your holidays so that you do not end up making the surrounding things dirty as well. You can even keep some cotton sacks inside your shoes as they prove to be very handy and can help you in your journey as well.
8) Make Sure To Take Your Identity Card Along With You: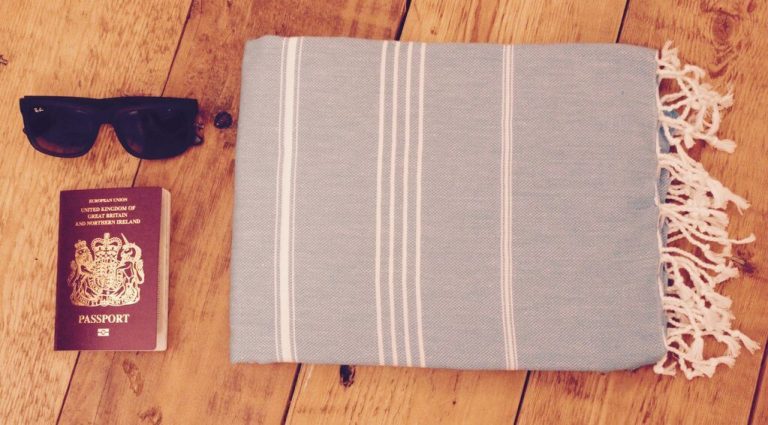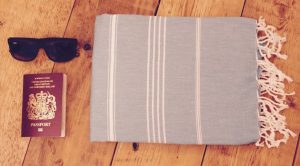 Source:shopify.com
You never know what happens in your holiday vacation so you need to keep yourself safe from any problems and while enjoying the holiday even if you get into any serious trouble and got involved in police custody then your identity proof would help you a lot in getting off the situation as well as from any such trouble. This becomes more important if you are going abroad for the holiday and even in case of high alerts as well as emergency periods also your id card would help you the most so you should never forget to take that along with you.
9) Make Sure To Get Your Hands On Common Necessary Medicines: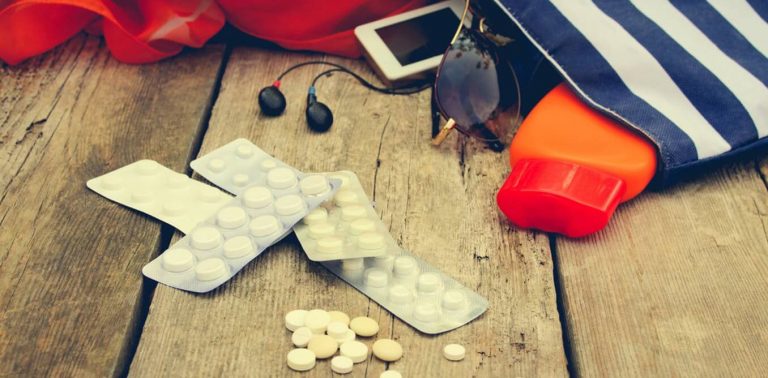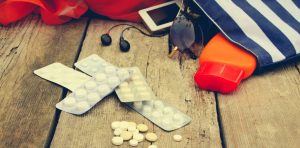 Source:theconversation.com
This seems to be one of the most important things is your holiday packing list because nothing would save you if feel sick while traveling and the enjoyment of your holiday may even vanish if you don't feel well in your vacation. There are some chances of health complication that can make you sufferer and these things happen as your body is experiencing some sort of changes in the atmosphere as well as in food also and your body may not cope up with it instantly. You need to have painkillers, antibiotics, digestive pills, medicine for nausea, constipation as well as diarrhea along with you.
10) Don't Carry Unnecessary Heavy Coats Along With You For The Holidays: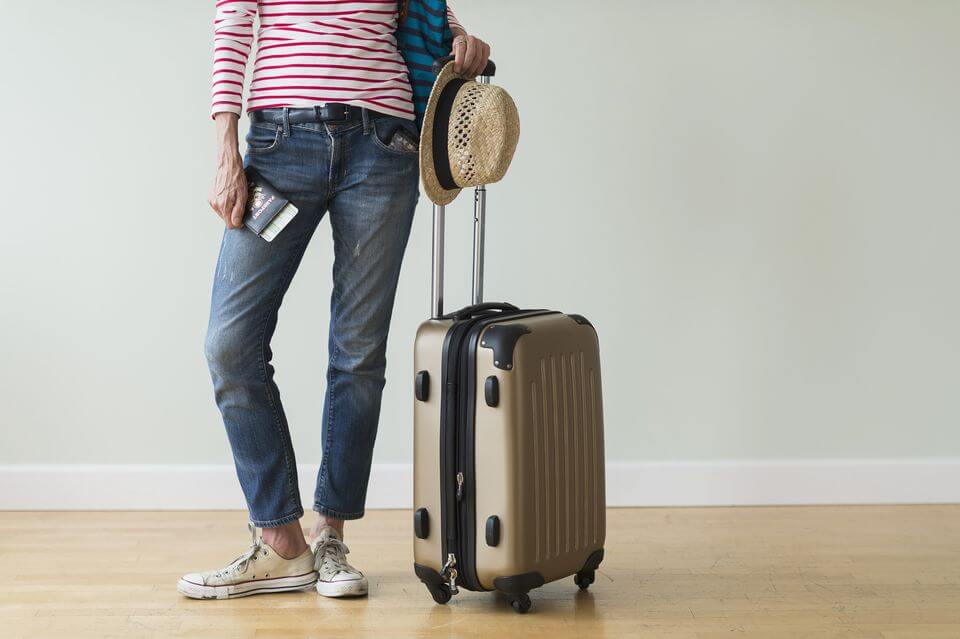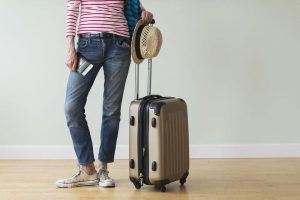 Source:tripsavvy.com
Here you need to make your bag lightweight and you may not even need a heavy jacket or coat along with you so here you need to replace your jacket with some lightweight shrugs or you can even have scarf instead of your heavy coat and make your look unique and not basic with that heavy coat which has absolutely no use in your vacation.
These were few best ways to pack your travel bags in the correct ways so that you don't have to embarrass or regretful in your holiday vacation and also you can check more such things at Fashionterest.