Everyone loves dressing up on the special occasion of weddings. The wedding season usually pushes shoppers to go and look for trendy dresses and gifts in the market. In fact, most people have a separate budget aligned every year to purchase premium trendy dresses for weddings and receptions. Now you don't need to spend a bomb on costly wedding dresses for your little girl anymore. Instead, you check out some of the finest online collections of wedding outfits for kids.
While you look for the perfect wedding dress, you should also take safe tween makeup into account. Based on the location and tradition, you can go with either of these 10 dresses for your kids.
Wedding at the Beach
The peaceful and serene environment of the beach is breezy and free. This environment calls for a lightweight sundress for girls.
1) Lightweight and Punchy Kaftan Dresses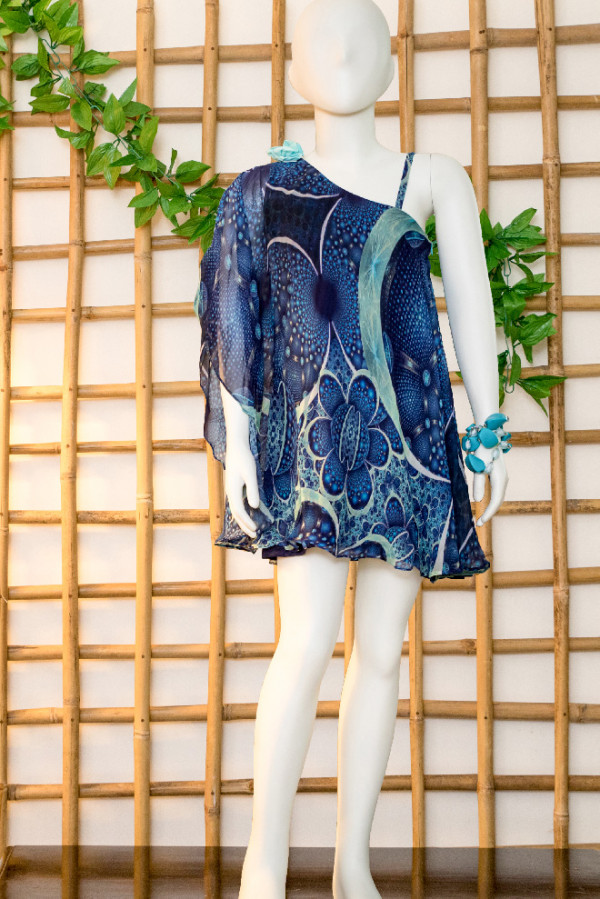 Anairy kaftan dress complements the colour of a clear sunny environment. The one off-shoulder design of a dress in a georgette material feels extremely lightweight and fashionable. It has a natural beachy feeling to it. The bright colour scheme of a printed Kaftandress looks great in mildly sunny and warm environments.
The off-shoulder care-free nature of a swing dress allows the body to breathe and move freely. Therefore, a dance performance around the campfire on the beach is a must for the girlswearing this dress.
2) A Combination of Long Jackets and Short Skirt
The best part about this combination is its breathability and lightweight appeal. One can easily couple this dress with a light-coloured, preferably off-whiteshirt design and brown laced sandals. The long jacket works like a cape in windy environments and gives an airy and feather-touch feeling.
The long jackets can either be printed or plain. They usually extend beyond the knees of your little girl giving the overall dress a gown-like feeling. The jacket can be worn separately over a printed t-shirt and a pair of jeans to give a tight dress an airy feel.
Wedding in Grandeur Venues
Weddings at Hotels, Resorts or Grandeur venues are special. Your kids can prepare for a zesty dance performance in floor-length premium dresses. These elegant dresses will surely help your little girl blend into the environment with the other adults in the procession.
3) Funky Floor Length Dresses
The floor length dresses for kids have a funky colour scheme. They look ethnic as well as free-natured at the same time. This type ofdresses is ideal for energetic littlegirls who wish to show off their moves on the dance floor and still maintain the elegant appeal of a lady.
The long floor lengthdress can be worn as a sundress with a hat on a sunny day too. One can also throw in a leather jacket over the dress to give it a whole new look and feel.
4) Traditional Kimono Dresses
The traditional Japanese Kimono dressstyle will surely attract all the eyes at the Wedding venues. It looks urbane and minimalistic at the same time. The lightweight dresses in pure crepe or pure georgette material are easy on the skin of kids and feel nonchalant. This dress is perfect for weddings that have an in-house cultured theme.
Littlegirls can wear this dress at the wedding and the reception. If the event calls for a special dance, your little girl can choose to wear it in comfortable leggings, slacks or just let the legs breath free without any bottom wear.
Wedding at the Church
The weddings at the church call for sophisticated dresses. One should not weara beachy sundress or ethnicwear to the church. Instead, you can check out the following dress designsfor childrenattending a wedding at the church.
5) Crop Tops and Pleated Shirts
One great thing about crop tops is that they are extremely trendy and comfortable. They reveal just enough skin around the waistline to give you a light and casual feel. You can couple a cute printed pink crop top with a subtle shiny skirt to give the overall attire an easy-going feeling.
A crop top looks great with a variety of accessories. One can wear a slim black belt around the waist, a funky analog watch, and a pair of pink sneakers or black boots. It is an extremely versatile design that is open for free experimentation.
6) Halter Neck Floor Length Dresses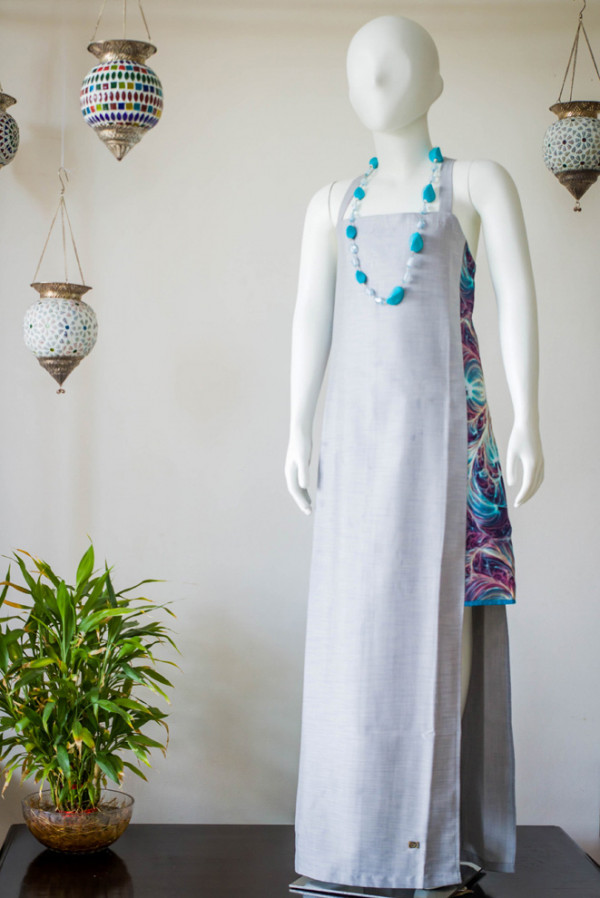 For a wedding at the church, nothing beats the classic appearance of the floor length dress. These types ofdress designs aresome of the most attractive yet subtle designs on the collection of floor length dresses. The steely cold exterior of suchdressesis complemented by the funky design scheme on their side.
A long dress requires no further detailing or accessories. However, one can add a necklace, or a matte black wristwatch to the appearance to enhance it further for the wedding at a church.
Big Fat Indian Wedding
Every little girl must have at least one or two premium ethnicdresses as a part of her collection. Theseethnicdresses look great in a big fat Indian wedding scene. They also fit naturally in the environment of a traditional Indian festival dress for little girls.
7) Classic Colourful and Shiny Lehengas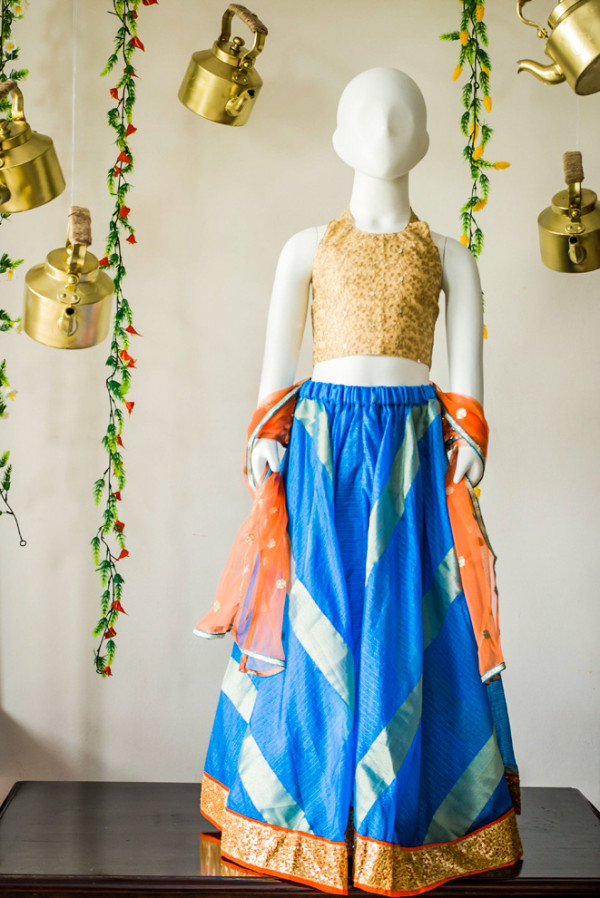 The premium ethnic lehenga design feels evergreen for thetraditional Indian wedding. The punchy colours of the lehengasare perfect for a flashy andbig fat wedding. The cascading premium appeal of such design is unforgettable. It mimics the dress of the bride in a subtle and bold fashion.
8) Contemporary Dhoti Style Design
The striking colours of anIndo-western full sleeved Jacket dress match perfectly with the multi-coloured ethnic lehenga. Some classic earnings and a light necklace go great with this attire. Flat sandals, as well as jooties, look good with these clothes. In colder environments, your children can easily wear a black leather jacket to give the attire a modernistic feel. However, if she wants to preserve the traditional look, a colourful dupatta with beautiful embroidery will look great too.
Wedding in a Park
Usually, post-weddingreceptions occur in open environments like parks, party plots, and gardens. People usually wear casual Indo-western attire on such occasions. Here are a few dresses in the classic and bold Indo-western styles that suit such party environments perfectly for the children.
9) Sunny Handkerchief Dresse
The sunny handkerchief dresses are a subtle mix of vibrant colours. They feel casual and bright. The laidback design is perfect for an informal party experience. Your little girl will look great in this attire with a cute ponytail and red sandals. She can also wear a funky belt around her waist as an accessory to this look.
10) Stripped Free- Flowing Lapel Dress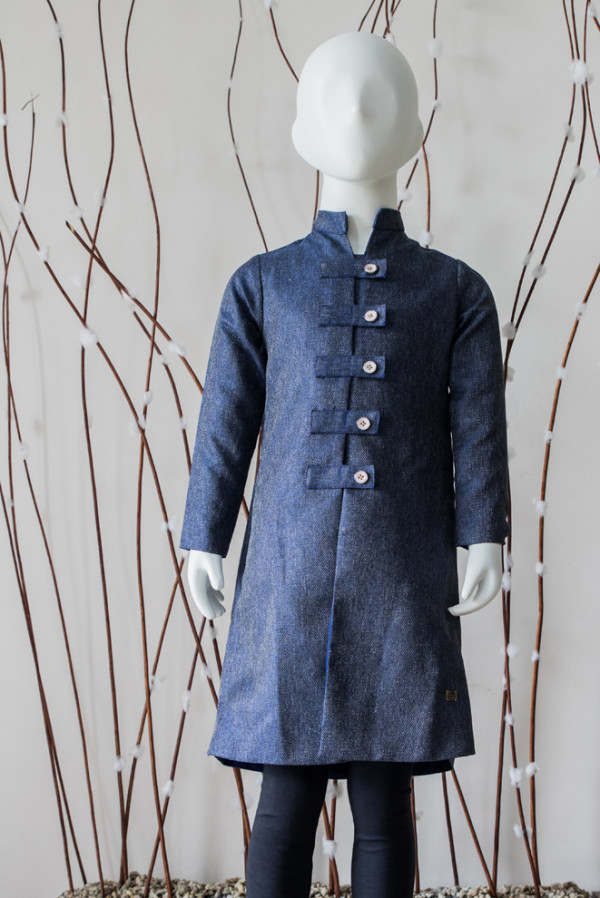 The free-flowing lapel dressesare perfect for both pre and post-wedding photoshoots. They feel sophisticated and rich. The dress material of the lapel dresses is usuallycomfortable and carefree. Therefore, such dresses are ideal for kids in sunny outdoor environments.
You can easily find vibrant and trendy collections of clothes for little girls online. Online stores have a large variety of dresses perfect for wedding and reception events. The team  of the best online stores carefully curate the collection of clothes for kids after taking the comfort, styling, as well as accessories into account.