Men do not have a lot of options when it comes to clothing and they have one lower wear as well as one upper wear and they do have quite a lot variety of lowers which means pants. There are many different types of pants for men that are easily available in both online as well as offline market and if you are wondering about some then here are some of the different types of pants for men that you can check out and also you can add them in your pant collections:
1) Multi-Pocket Battle Pants: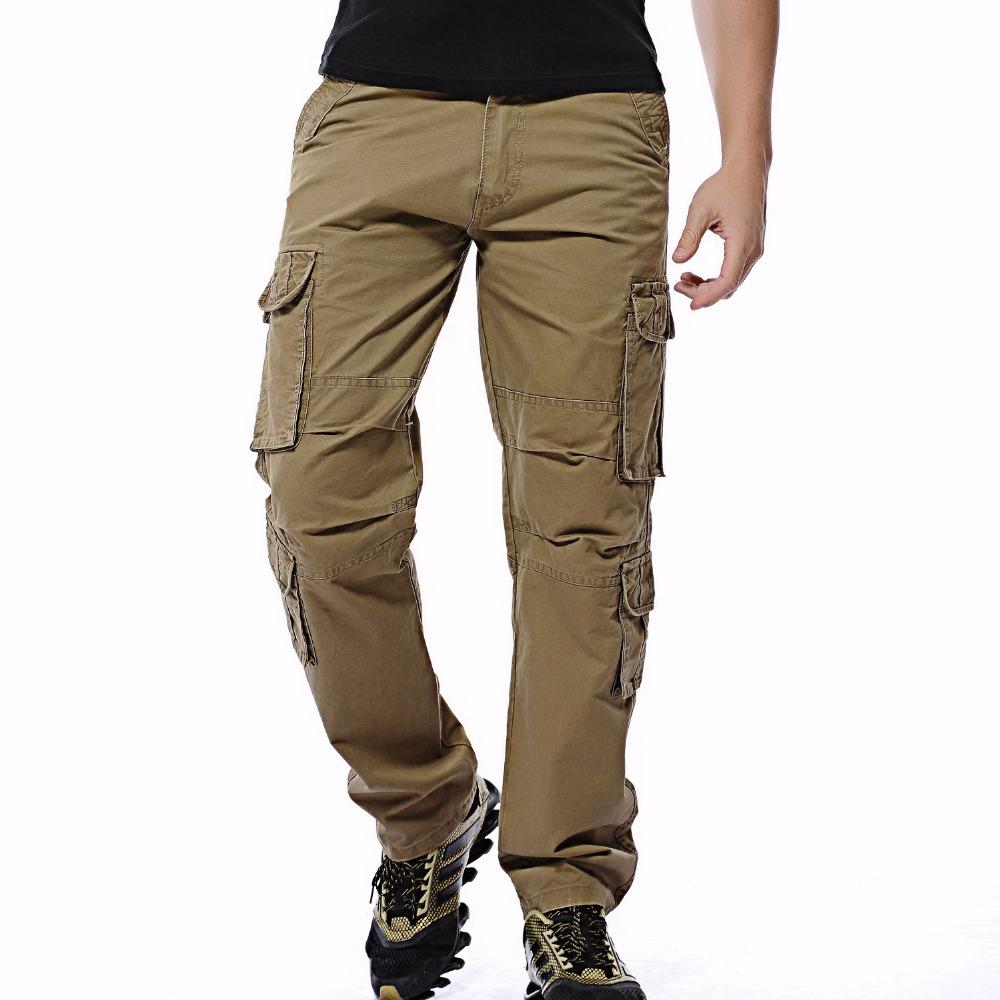 Source:- i.pinimg.com
This is one such kind of men's pant that can be worn by any age group and even women can try wearing them so if you got them your partner can also snatch them from you so hide them away. This particular pant is super comfortable can you can literally do anything with this pant on and they prove to be best for summers and for day outs as well. You can get several pockets in this pant so you can put different things in different pockets and also you can get many color options for this pant.
2) Khaki Pants: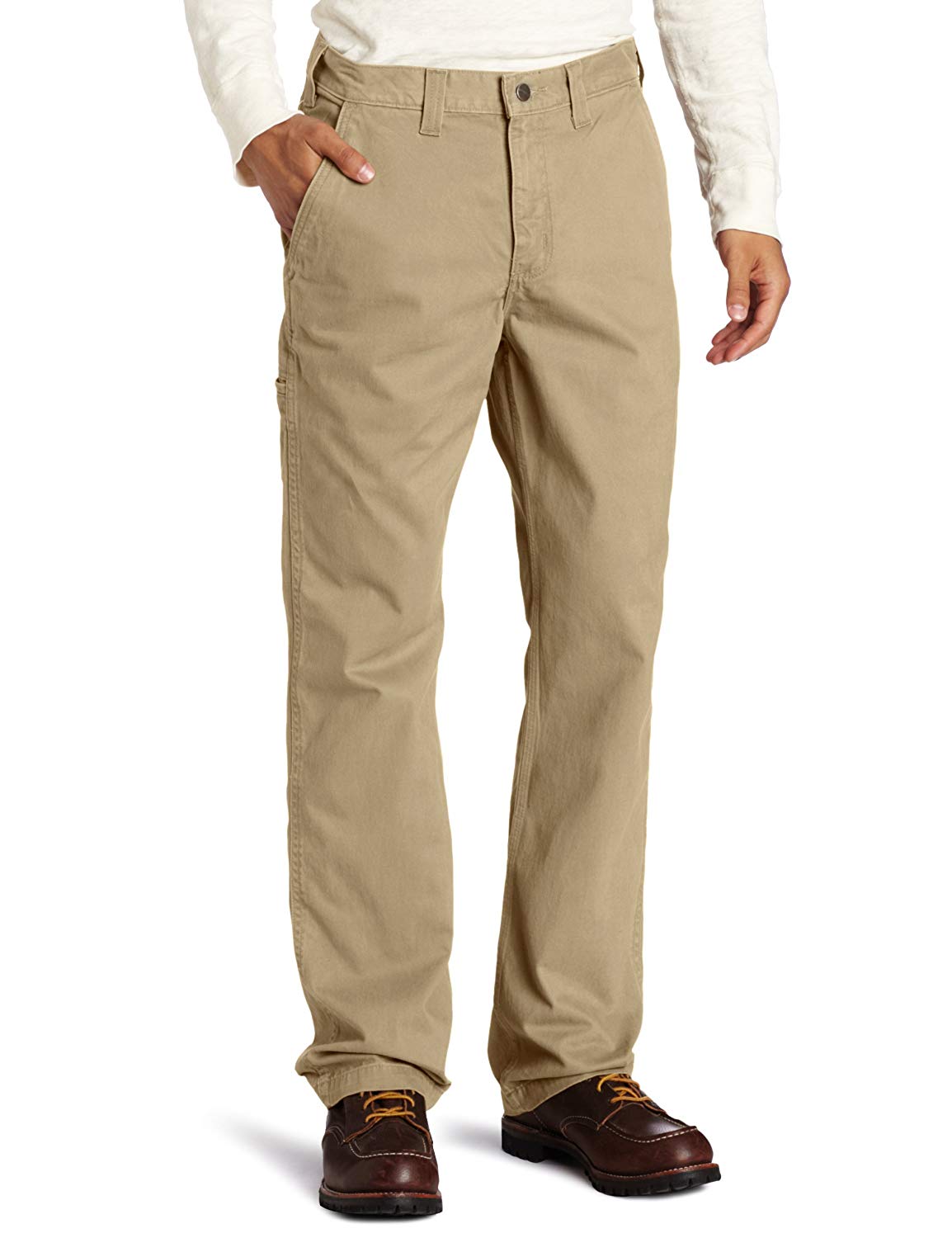 Source:- amazon.com
If you are looking for some comfortable pant options for yourself then you can have a look at Khaki pants as they are said to be one of the most comfortable pants for men. This pant is made up of pure cotton it won't make you feel hot in that also the material is breathable so you won't have any rash due to this pant. You can have many varieties of color in this range but they often come in light shades and looks amazing on almost everyone.
Also Read:- Top 20 Excellent Sports Wear For Men For Their Comfort
3) Slim Fit Black Trouser: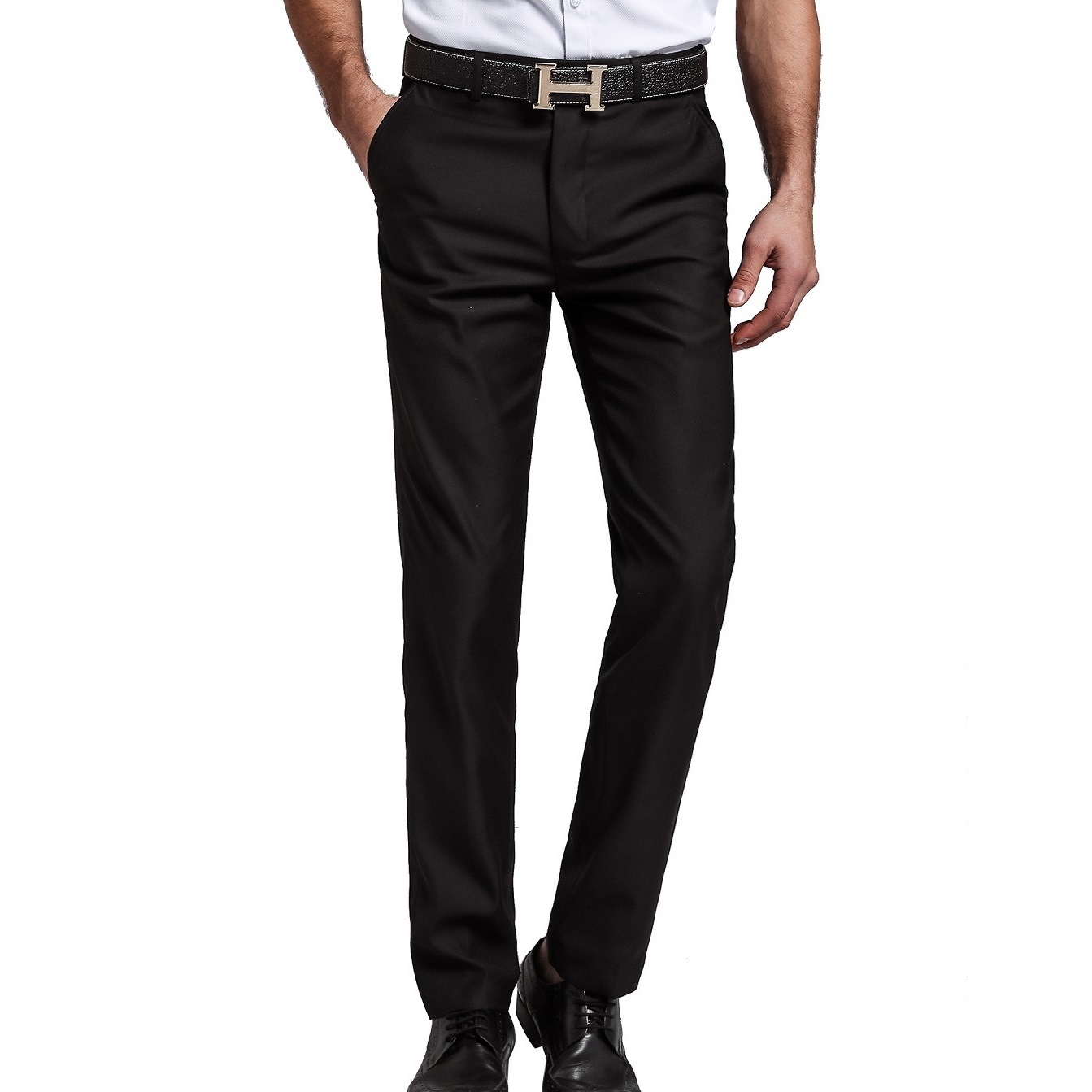 Source:- alicdn.com
If you are the one who works in a corporate world and you cannot wear anything to your office then you can check out this black Punkrave Trousers & Jeans as it seems to be the best and being it slim fit they would make your body looks healthier as well as fitter and also would give you a very smart look.
These are available in mixed material of cotton and synthetic and rayon material can also be seen. Being it of black color so you can literally pair this up with anything and they would go with any color as well.
4) Flat Front Trousers: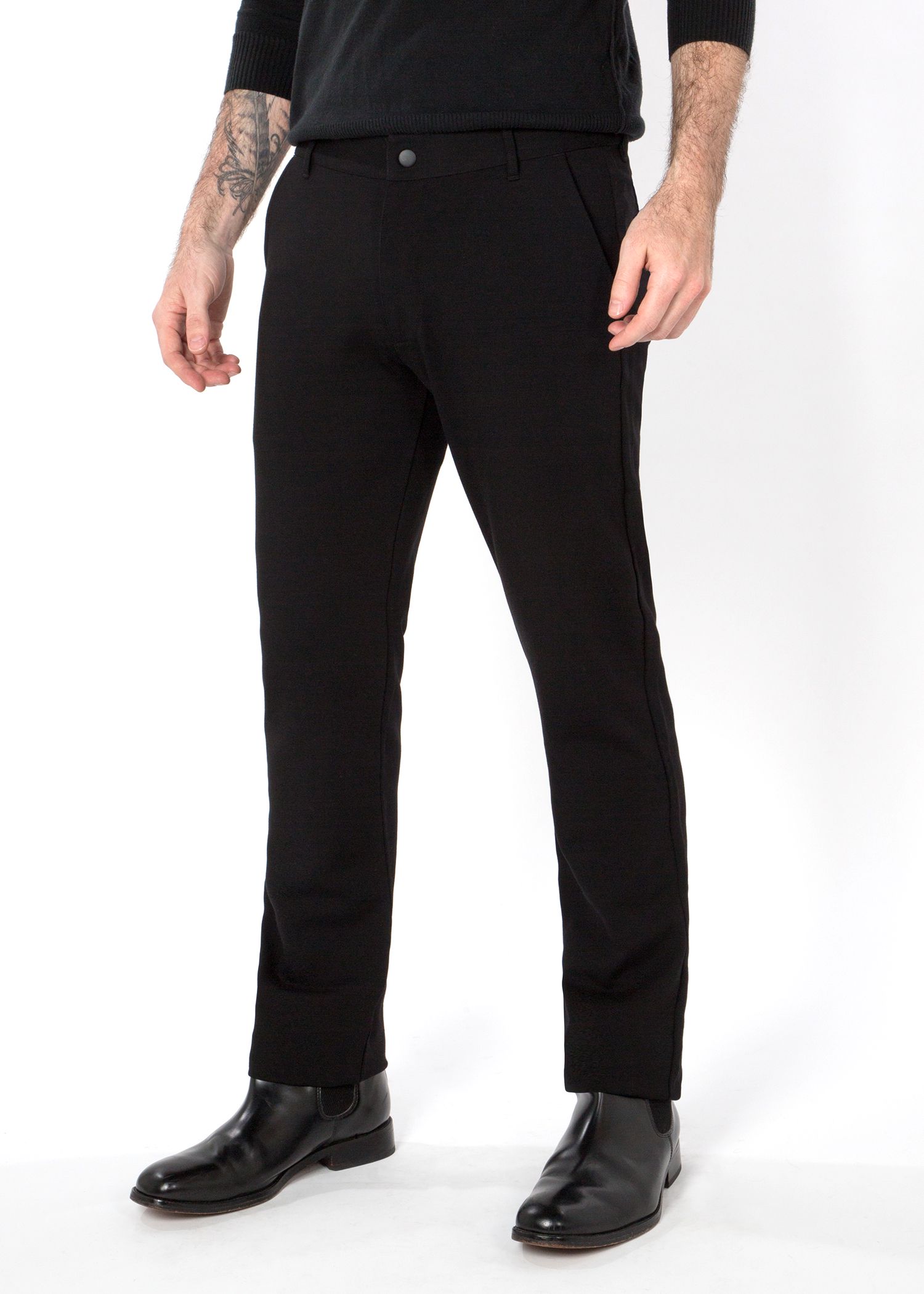 Source:- betabrands.com
This is another best option if you are looking for something to wear in your office and also you can wear this pant on occasions. This pant seems to be so sober as well as smart that they look amazing when paired with a T-shirt, shirt or literally with anything. You can get the body fit as they do not look the best if they are of loose fitting and they are usually of high waist and are slim fit as well. You can avail this in different colors and they generally come in synthetic and cotton mixed material.
5) Chinos: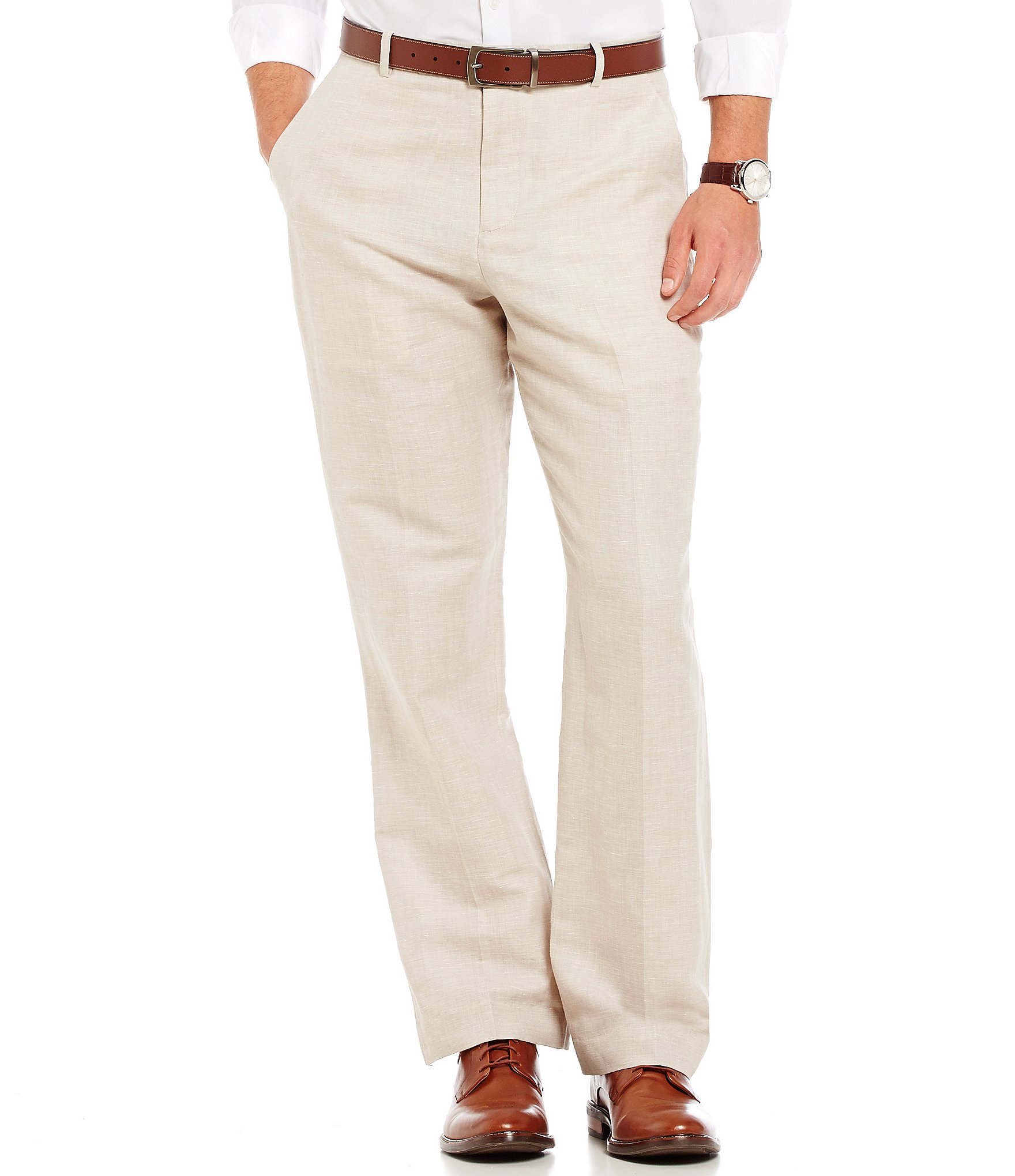 Source:- dillards.com
This pant is generally made up of mixed materials and the use of cotton as well as synthetic has been seen the most which make it an easy to handle as well as low maintenance pant so if you are the one who hardly gets time to iron or fold pants then this kind of pants would prove to be perfect for you. You can get different color options here and they look the best when paired with nice occasional shirts which make it good options to carry on in any occasion.
6) Cargo Pants: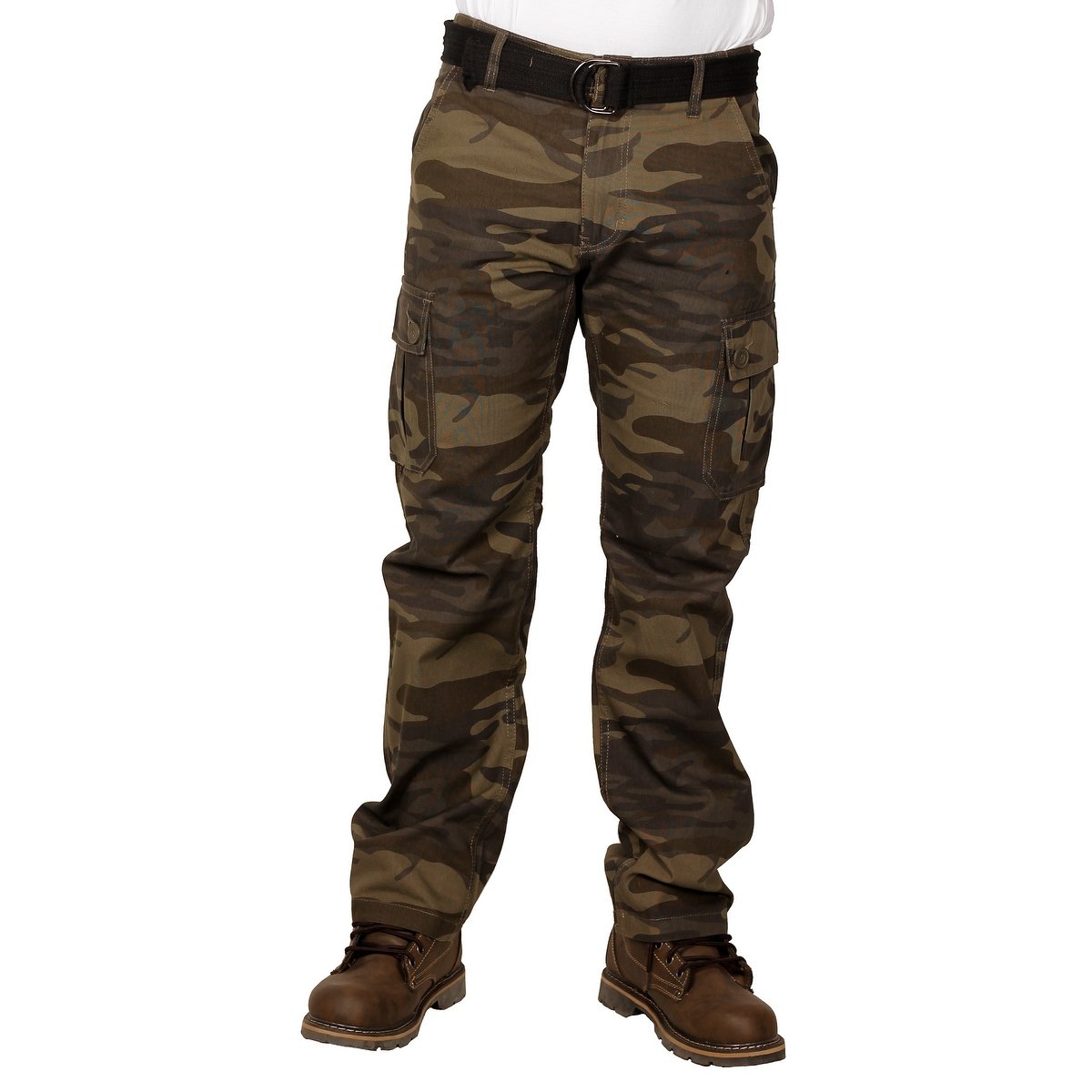 Source:- ostkcdn.com
This kind of pants seems to be the best and looks dashing on anyone and they seems to be trending since a long time and the print has got stolen from the uniform of soldiers and here they seems to be lose fitting pant and the best part is that since it is dark colored pant so dirt shows up late as compared to any other kind of pant-materials.
They are generally made up on cotton so seems to be very comfortable and also you would get many pockets in this pant which makes it a good option.
7) Ankle Up Narrow Pants: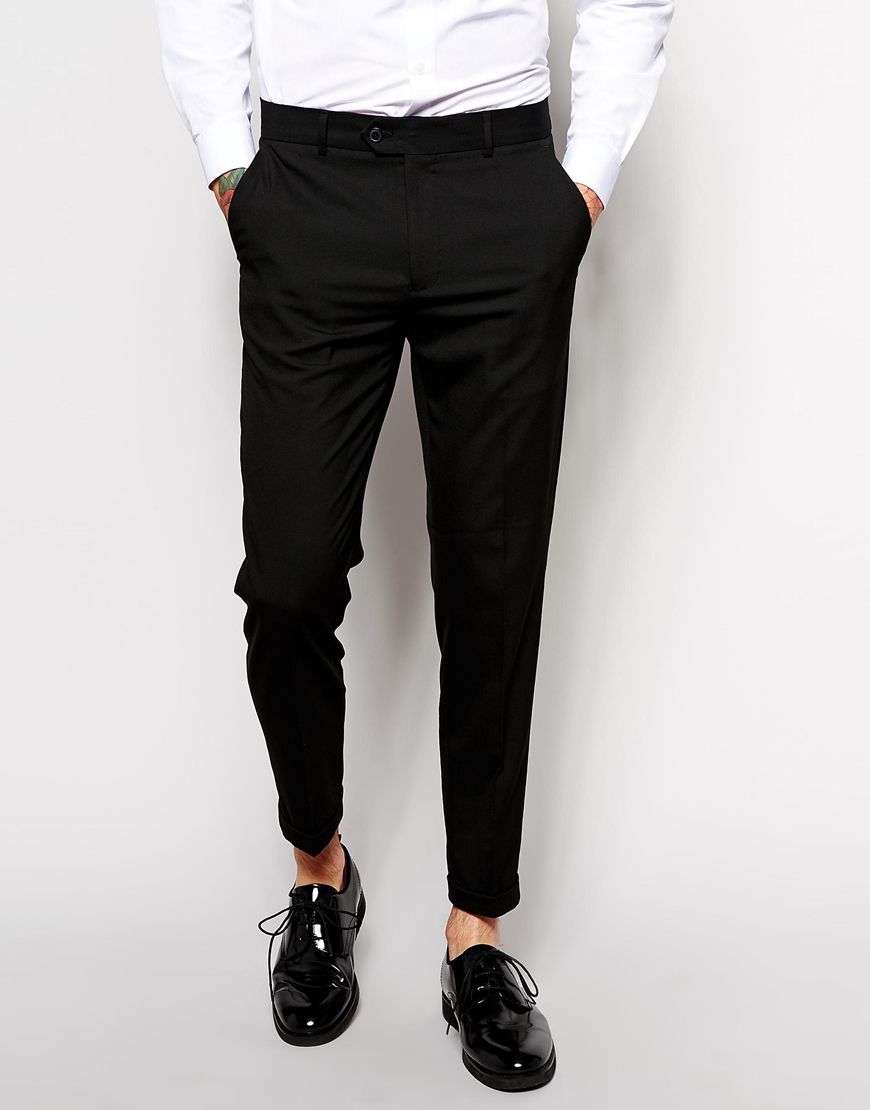 Source:- i.pinimg.com
They are in trend from past few days and it is for sure that these will be in trend throughout the year 2019 and men love this kind of pant and they are especially loved by teenage as well as kids love them. They are usually of narrow but and so are slim fit to the legs and the most attractive thing about this pant is that they would not cover your entire leg rather they would be up to your ankle length only.
8) Jodhpur Pants: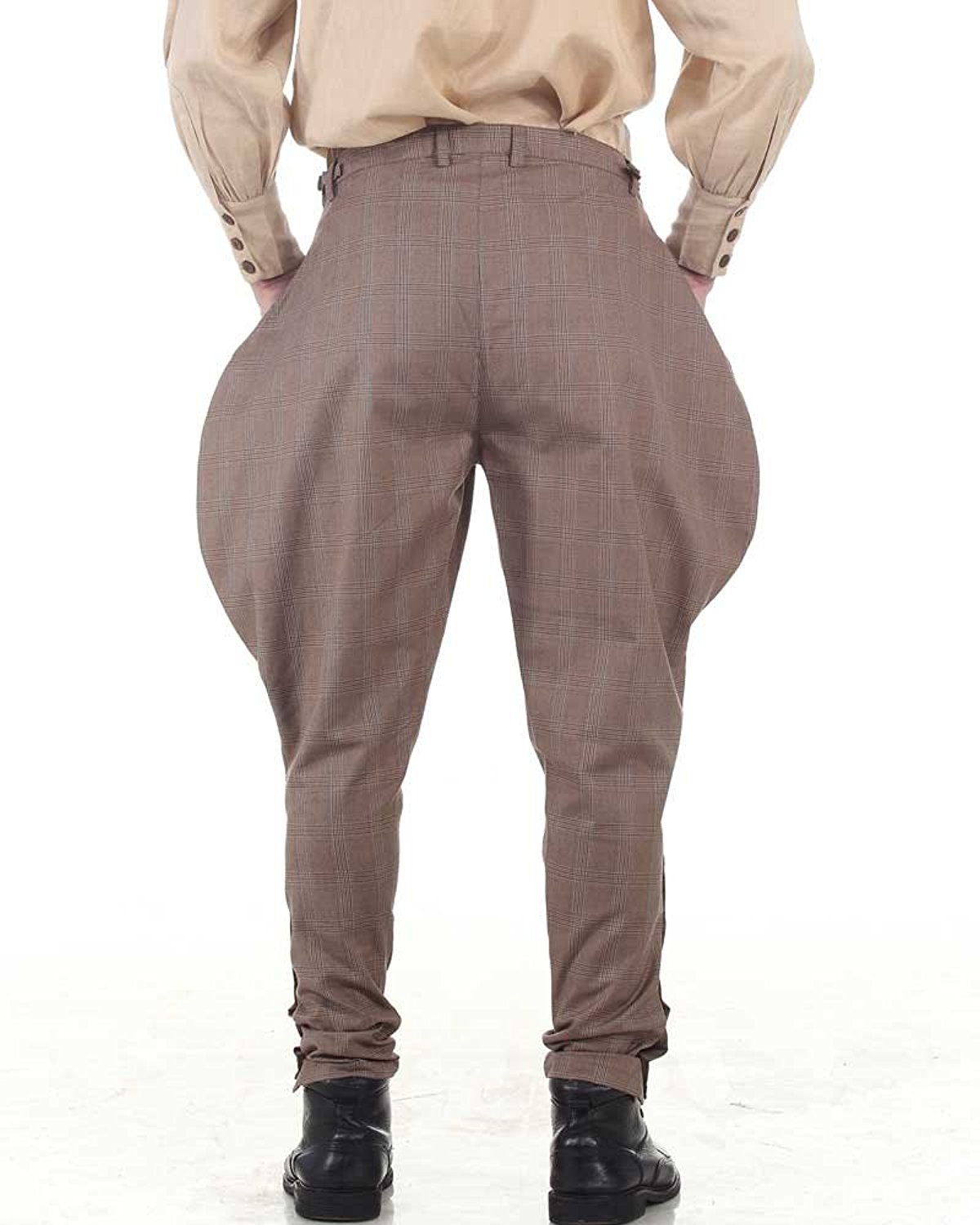 Source:- steampunko.com/
This pant got this name from a city called Jodhpur which is there in India and people there tend to wear this kind of lowers, although they are not pants but are worn by men so stylist dragged the style from Jodhpur and put it in to pants so that men from all around the world can enjoy wearing this.
Here you would be able to see that this pant has balloon kind of structure at the thing region and below that the pant appears to be thin. You can get many color options and they are generally made up on soft cotton so they would serve you with comfort.
9) Shaded Jeans: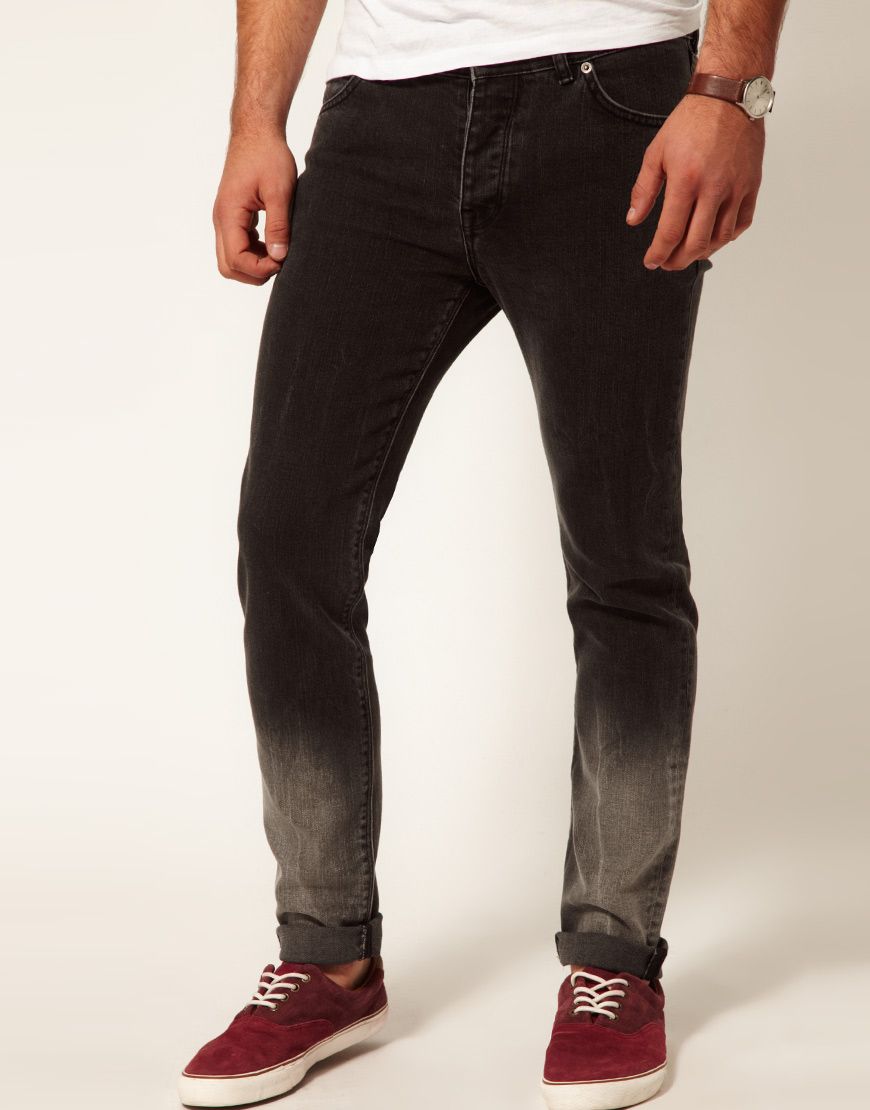 Source:- i.pinimg.com
There are different types of jeans pants for men so you can always choose the best one for you which would suit you the best and jeans can be worn with any outfit and they would make your look cooler as well as enhanced. Here in this type of jeans you would be able to see the blend of different colors and the ombre finish makes the jeans look the best and they especially look trending on youngsters. Generally, you would get a dark color of jeans at the bottom you would get slight shades of lighter color.
10) Ripped Denim Jeans: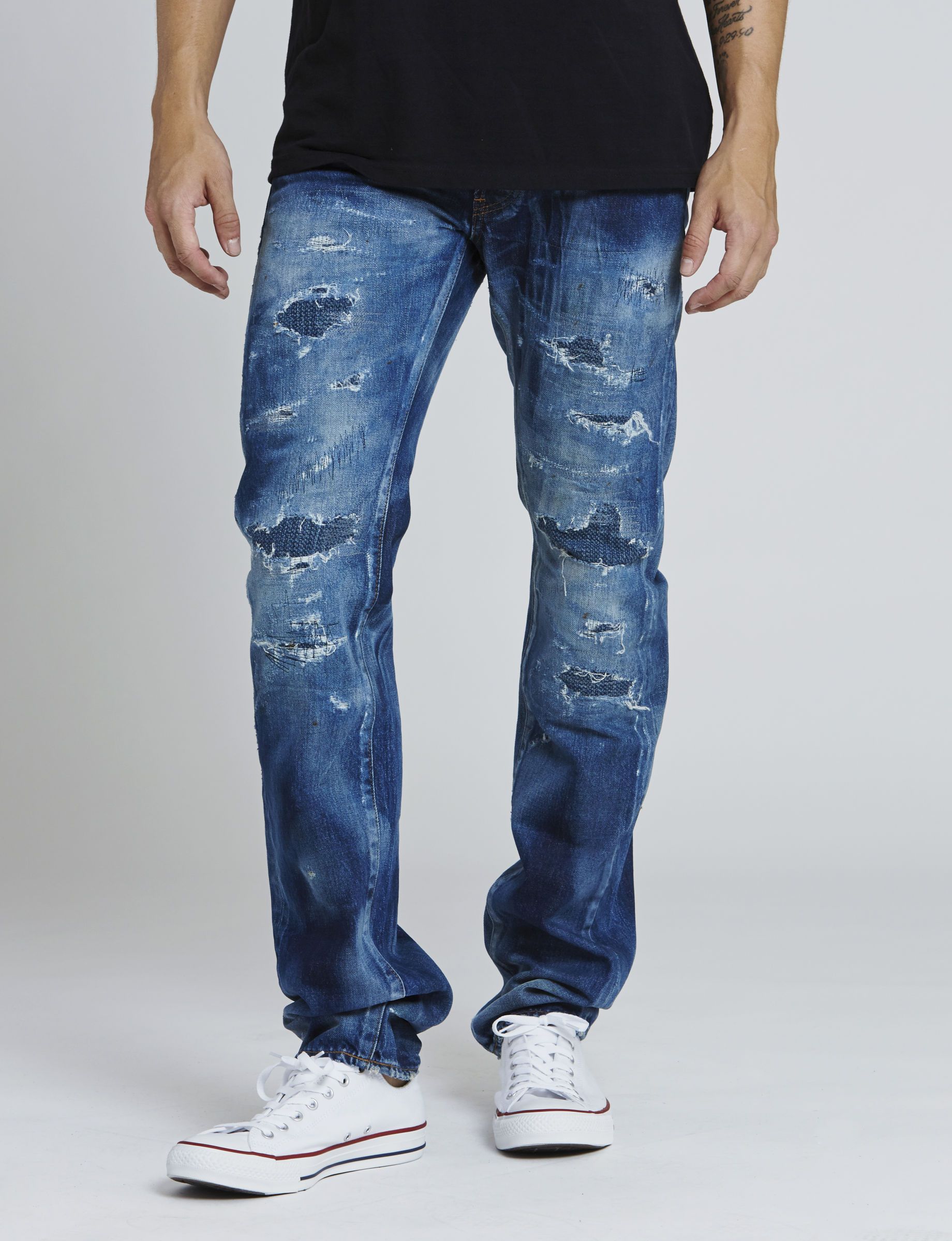 Source:- i.pinimg.com
Denim is the best jeans option to go with and even under this category you can get many different types and ripped jeans seem to be trending these days and it is trending since a long time now and 2019 would also have this trend on for sure. Here you would be able to get several cuts which look exactly like blade cuts and these cuts are the specialty of this type of jeans and you can also avail them in different shades.
These were few of the best types of pants for men that you can check out and consider owning also you can find more such things at Fashionterest.