Have you ever thought about how your skin feels when you forget to use sunscreen before heading out? Or a lotion during winters? Worst scenario when it suffers from a disease or an allergic reaction? Though skin can't speak it does breathe and glow! Any problem on skin will create an advert effect on you and your mood. Skin is the key factor of happiness for everyone, no matter what the color.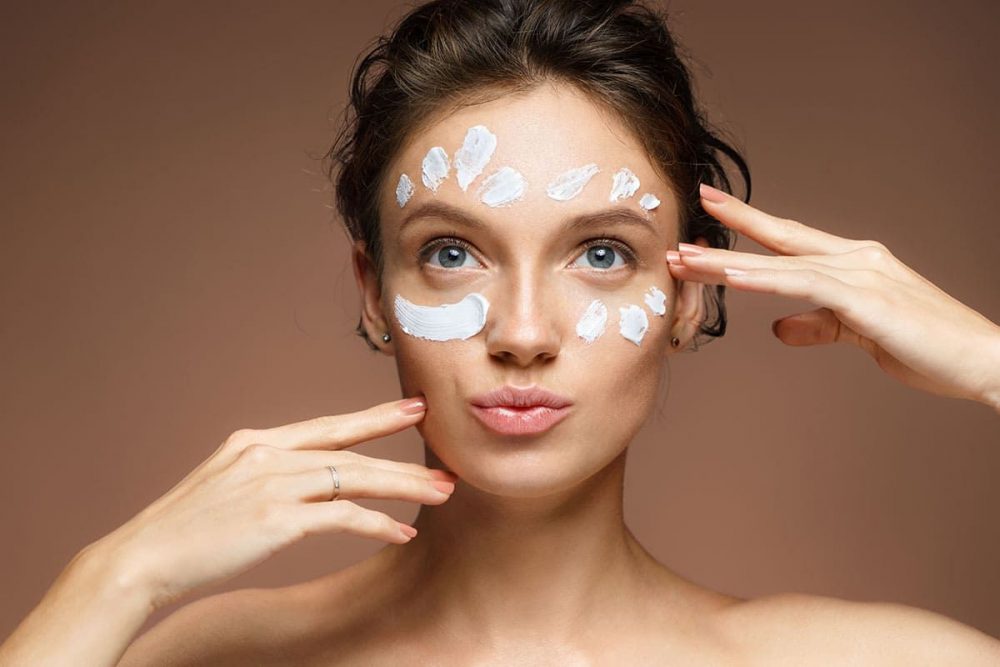 Source: pinimg.com
When we are talking about skin problem there are many of them, but here we will discuss the melasma. Melasma is the common skin problem that causes brown to gray-brown patches to appear on the skin. The effect of it can reflect on the cheeks, nose, forehead, and part above the upper lip. It can also appear on other parts of the body that gets lots of sun exposure like forearms and neck.
Also Read: 10+ Remedies To Nurture Your Dry Skin
So what's the solution?
Tri Luma Skin Lightening Cream. Obviously, it is a skincare product. But what it does and how it is effective?
Let's learn something about the cream.
Tri luma Skin Lightening Cream is an anti-melasma cream that has three uniquely combined ingredients and is more effective than other anti-melasma creams with two ingredients. This actively and uniquely combined three-ingredient cream is manufactured by the reputed pharma company Galderma. And this triple-combination cream is specifically made to cure the hyperpigmentation issue in the skin of a moderate to severe level.
The three ingredients that are used in the composition of cream are Flucinolone 0.01, Hydroquinone 4, and Tretinoin 0.05. What do these three ingredients do? Keep reading for the information.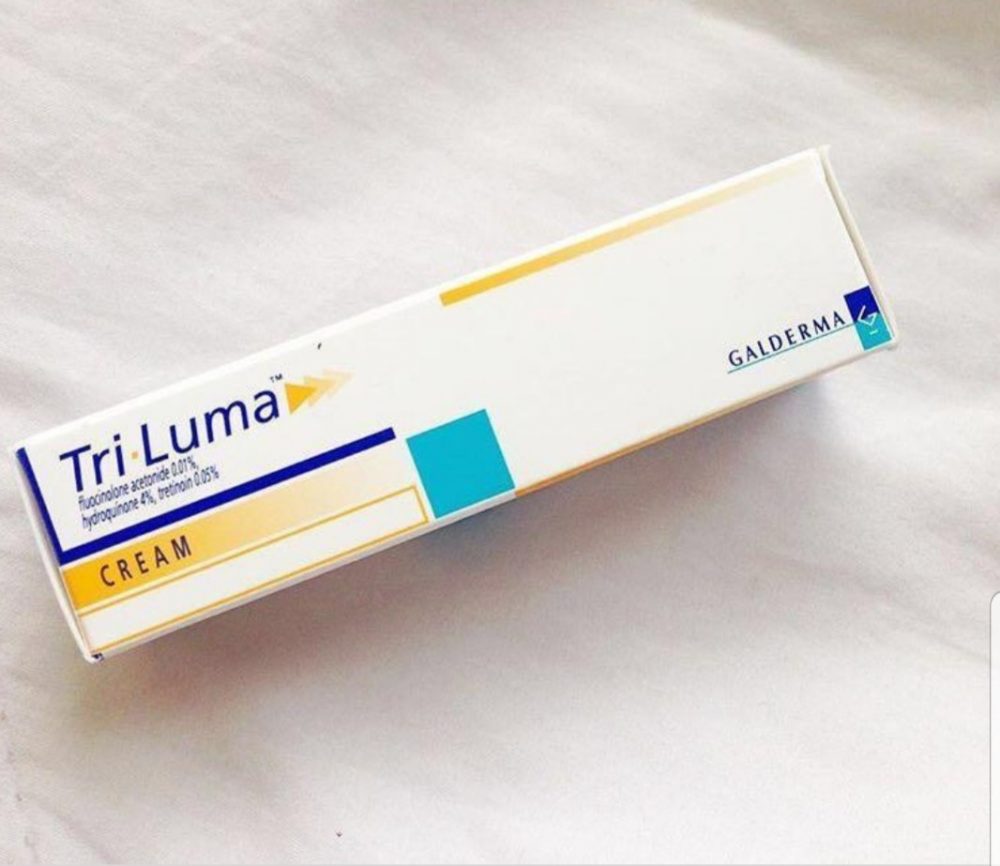 Source: karousell.com
Fluocinolone 0.01 reduces inflammation.

Hydroquinone 4 lightens the skin. It is a depigmentation agent.

Tretinoin 0.05 helps in increasing the cell turnover rate and this helps in exfoliating the skin.
After reading the above information you are now aware of the genuineness of the product. Now we will give you some detailed information on the product.
Basically, it has two versions: one with the mild components and another version with a moderate strength component. The one with mild components has Fluocinolone 0.01%, Hydroquinone 2%, and Tretinoin 0.025% active ingredients while another version has Fluocinolone 0.01%, Hydroquinone 4%, and Tretinoin 0.5% active ingredients. It is specially designed to treat the topical condition of black and brown spots, dark spots on the skin, freckles, melasma, and skin hyperpigmentation conditions. The moderate strength component cream is Tri-Luma RD.
Here Comes The Main Topic, How to Use It?
First things first, use this cream as per your dermatologist's instructions. Before using the cream wash your face properly using cleanser and facewash. It will make your skin dirt-free and avoid using harsh cleansers, it can dry your skin and give irritation to the skin. And you know how much you hate that!
Now coming to the basic ways to use this cream,
– Apply Tri-Luma only to the infected area. Rub it properly so that it can set into the skin.
– Use this cream at night, half-an-hour before you sleep.
– Make sure you keep cream away from your nose, eyes, mouth and open wounds. Apply it safely on to the decolored area.
– Do not overuse it. If your dermatologist told you to apply tri-luma 2-3 times a day, you should not apply more than that. Excess use of it can cause irritation on the skin.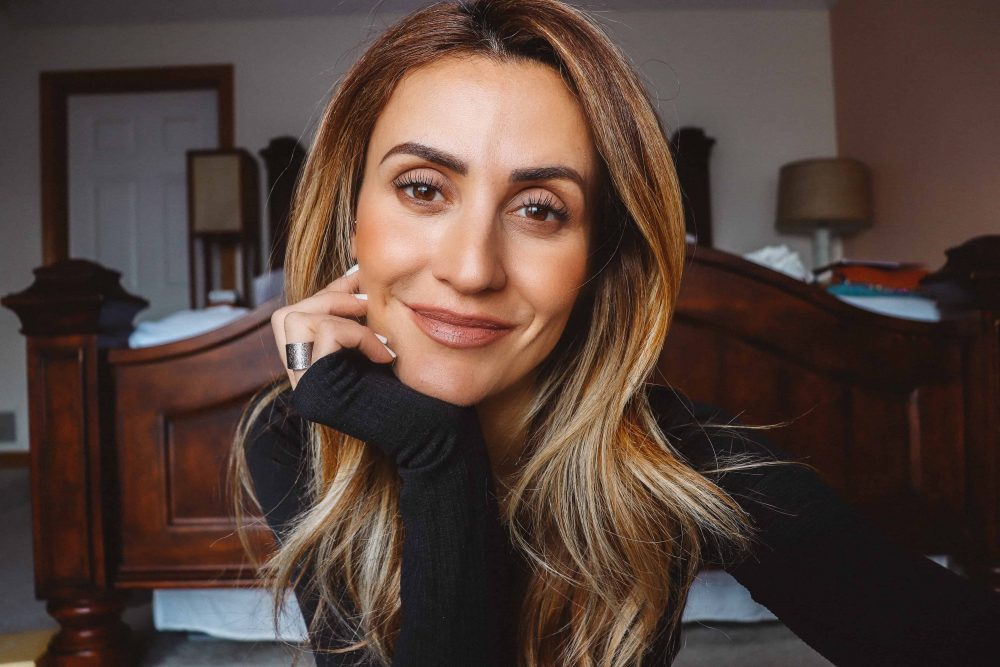 Source: karinastylediaries.com
– It may dry your skin to remove it apply moisturizer after washing the face in the morning.
These were the few things that you needed to keep in mind before using the Tri-Luma skin lightening cream. Now you need to buy it, right? Only after you will able to use it and see your skin getting healed. You can either get it from stores and if you are busy enough to go to the store just buy it online.
We have come across this amazing website OKDERMO. As its name suggests, this online store has all the genuine skin-related products. This online store has its own team of skincare experts, pharmacists, and specialists in the same field to provide you with the best of skincare products. It is associated with brands that have the best cosmetics and hair products. It has built its trust among customers and has retained it for 5 years and will go on! The one and only motive of the OKDERMO is to provide quality products to its customers.
So without any second thought buy Tri-luma skin lightening cream to make your skin spot-free.