The hairstyle is the quintessential part of your visual appeal. You may have beautiful box braids that make you versatile and appealing. The low maintenance hairstyle can look more appealing with the different styles. So, here are some of the box braids hairstyles to make you appealing and enticing.
Ring Style
You can achieve the elegant hairstyle by twisting all the braids in one direction. Sweep it all back to one side. Secure it with bobby pins for the stylish look.
Ballerina Bun
Twist the box braids ponytail into a tightrope. You can secure it in a twist with the bobby pins for the sophisticated and elegant hairstyle.
Faux Hawk
It is one of the most stylish box braids hairstyles that you can create with the fishtail braid. It is weaved from the back to the front side and secured with pins.
Fishtail Ponytail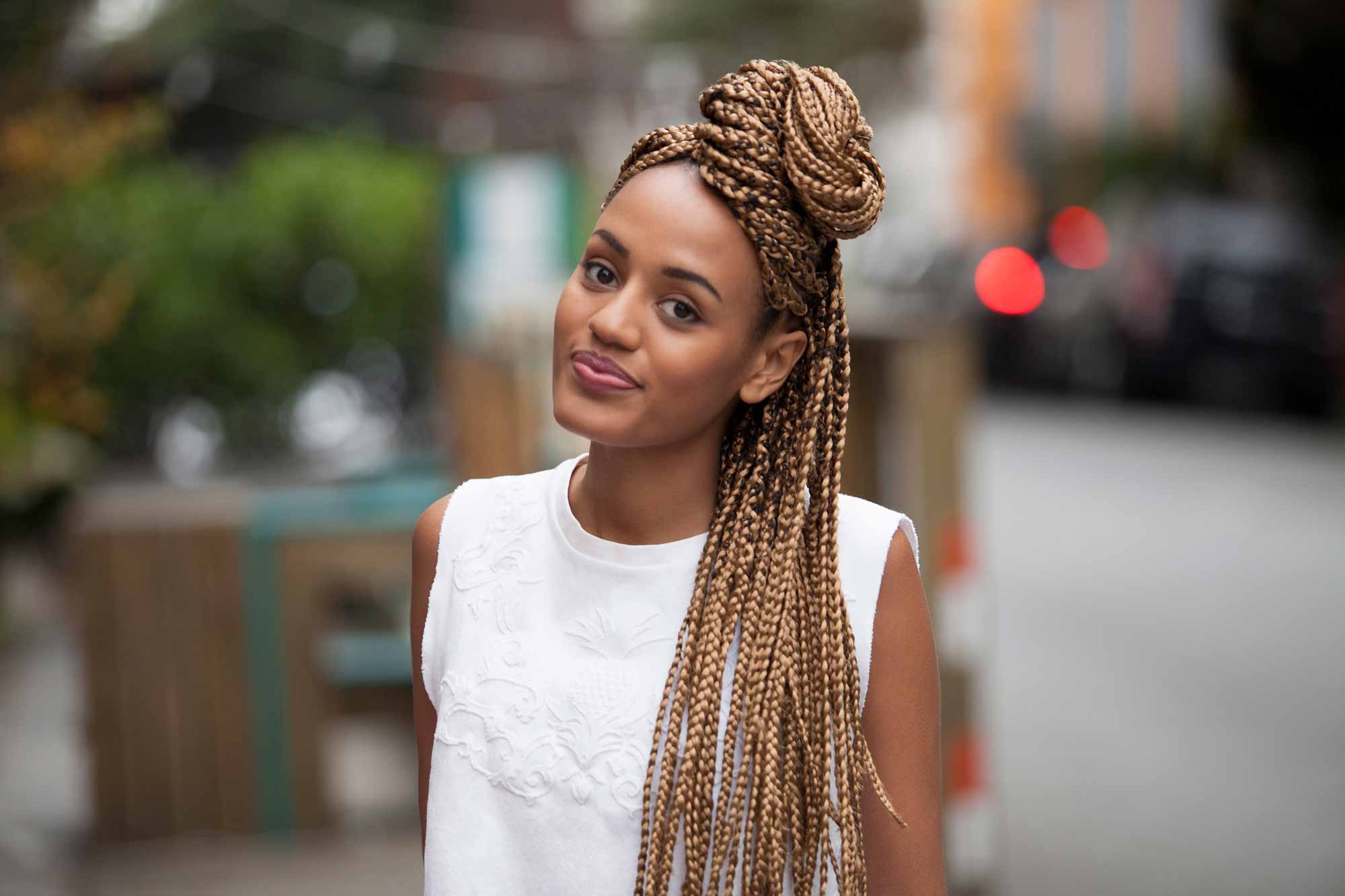 Make most of the box braids by first making a ponytail. Create a fishtail for a rocking and chic look. It goes well with any attire to create an impression on others.
The stunning and beautiful box braids hairstyles are great for ladies who wish to draw attention from the others with their charm. It is also ideal hairstyle for cold months. It will make you look fresh without trying too hard.
Also Read:
Make Heads Turn with These 8 Celebrity Ponytail Styles