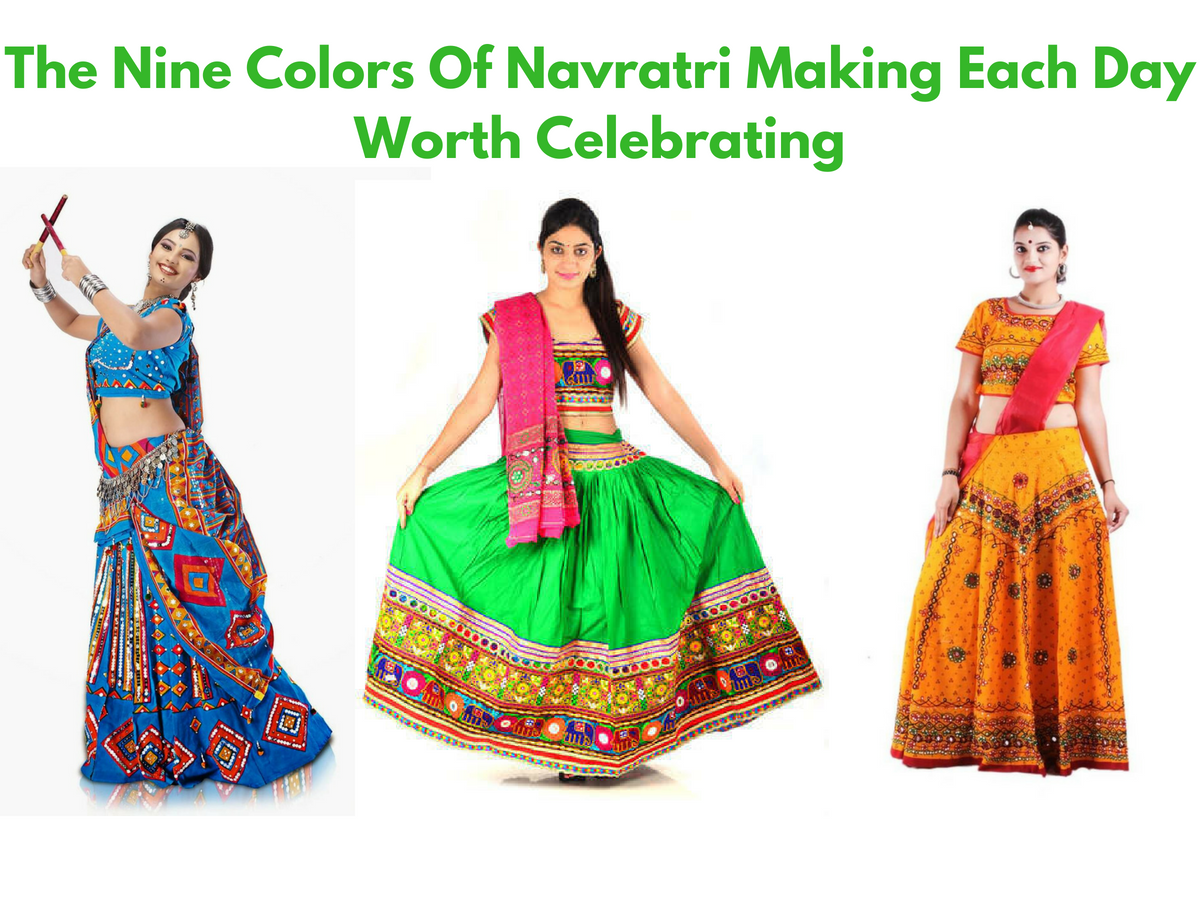 The festival of Navratri is considered to be an auspicious occasion in Hindu terms. The significance of these 9 days is related to Goddess Durga's nine different avatars. This auspicious festival brings lots of excitement in our lives, especially all the ladies. We celebrate the joy of dancing and dressing up in traditional attires. There is an outfit defined for each day in our wardrobe. But do you know that there are also nine colors of Navratri associated with each day? And that they are given importance for a significant reason?
Every year we dress up in the outfits of our own choice, let's find out this year what are the nine colours of Navratri 2018. Give your Navratri outfit a significant look it needs.
Day 1: Orange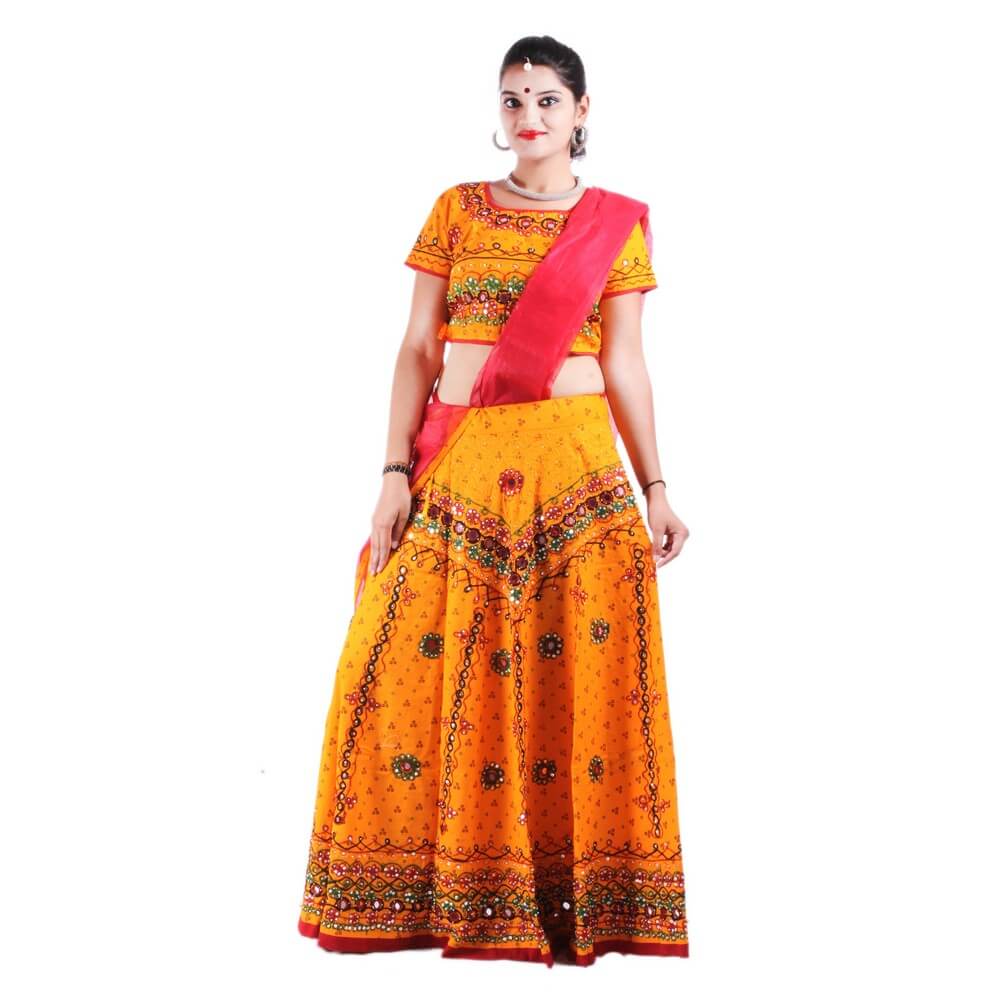 Source – rajasthanidresses.com
On the first day of Navratri, the holy pooja of Goddess Durga takes place. On this auspicious day, the people are expected to dress up in orange because of the colour of holy fire.
Day 2: White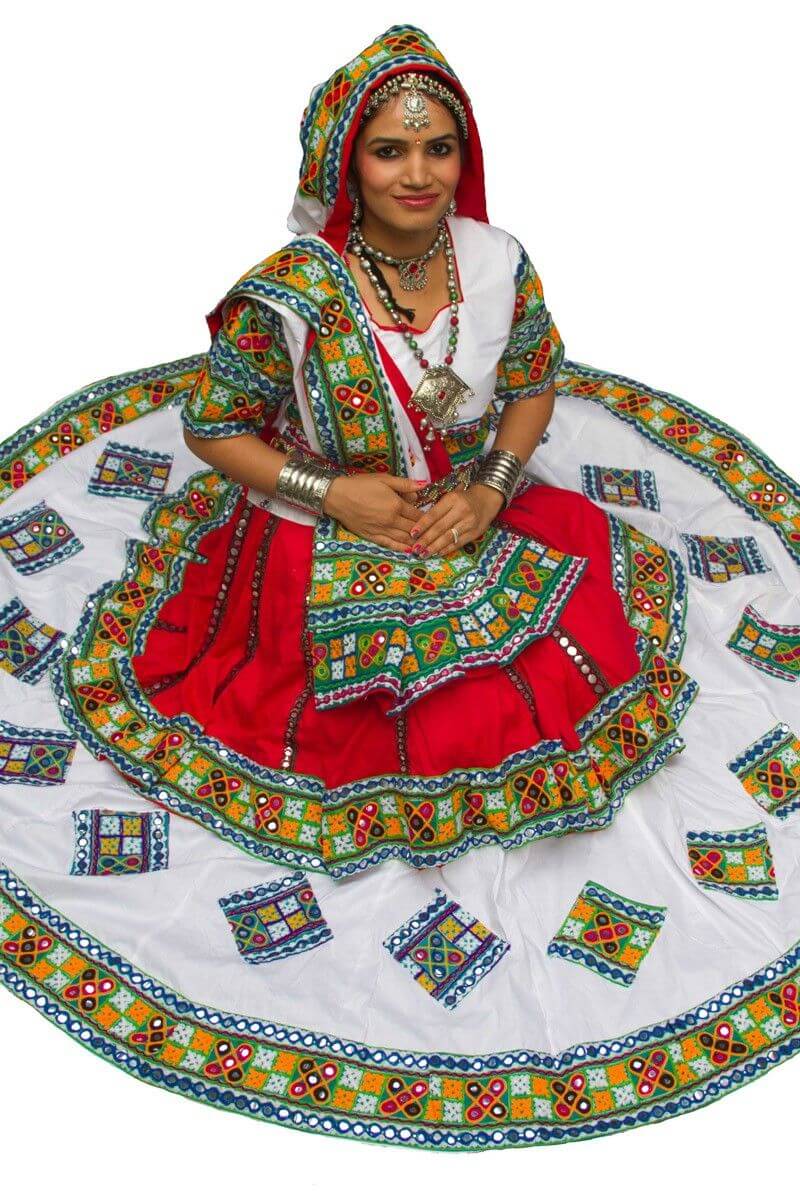 Source – i.pinimg.com
On the second day, the goddess is worshipped as Brahmacharini. This goddess is considered to be very pious and thus wearing white color on this day is the sign of peace.
Day 3: Red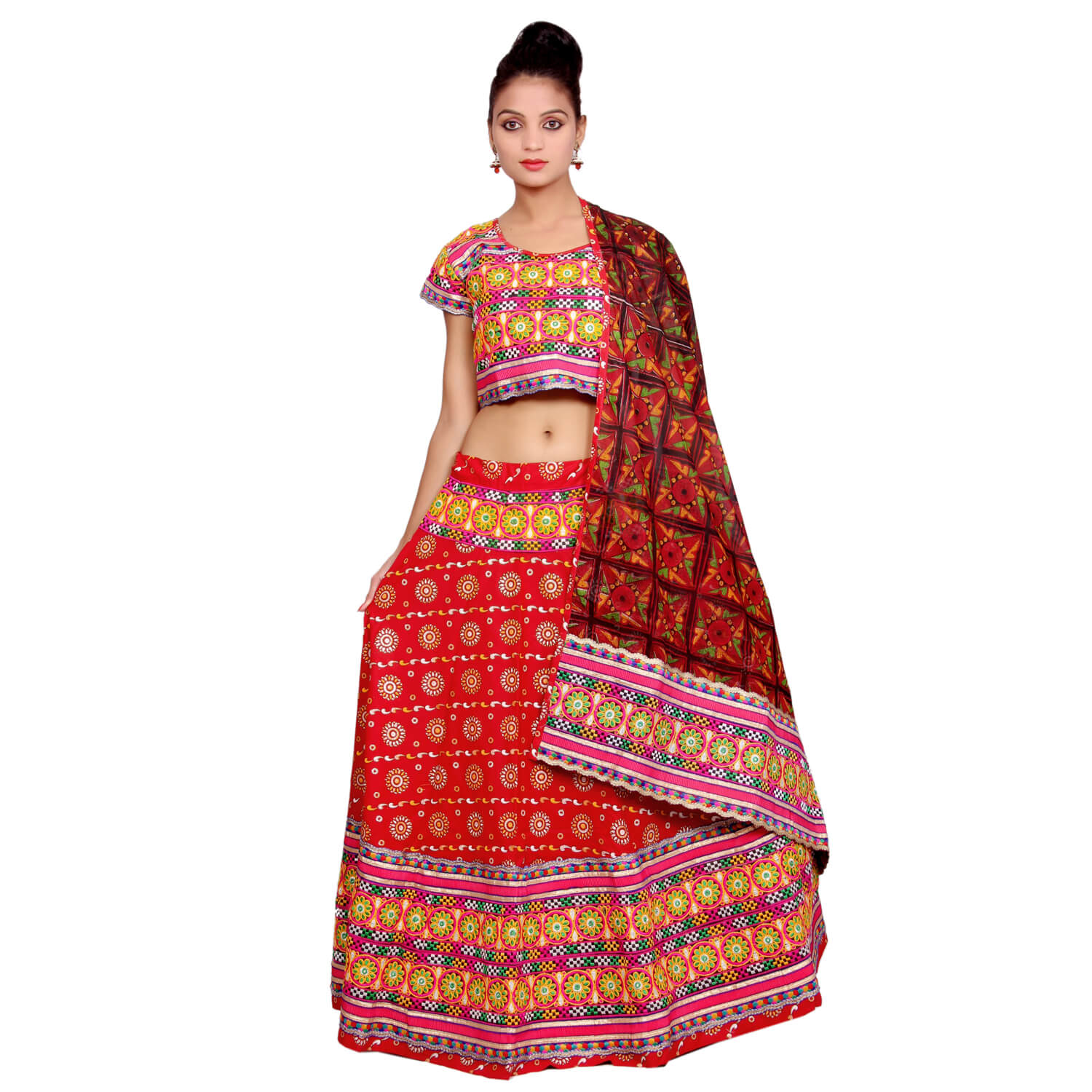 Source – rajasthanidresses.com
This day is known for the brave and fierce avatar of Goddess Durga so wearing a beautiful red chaniya choli signifies the day.
Day 4: Royal Blue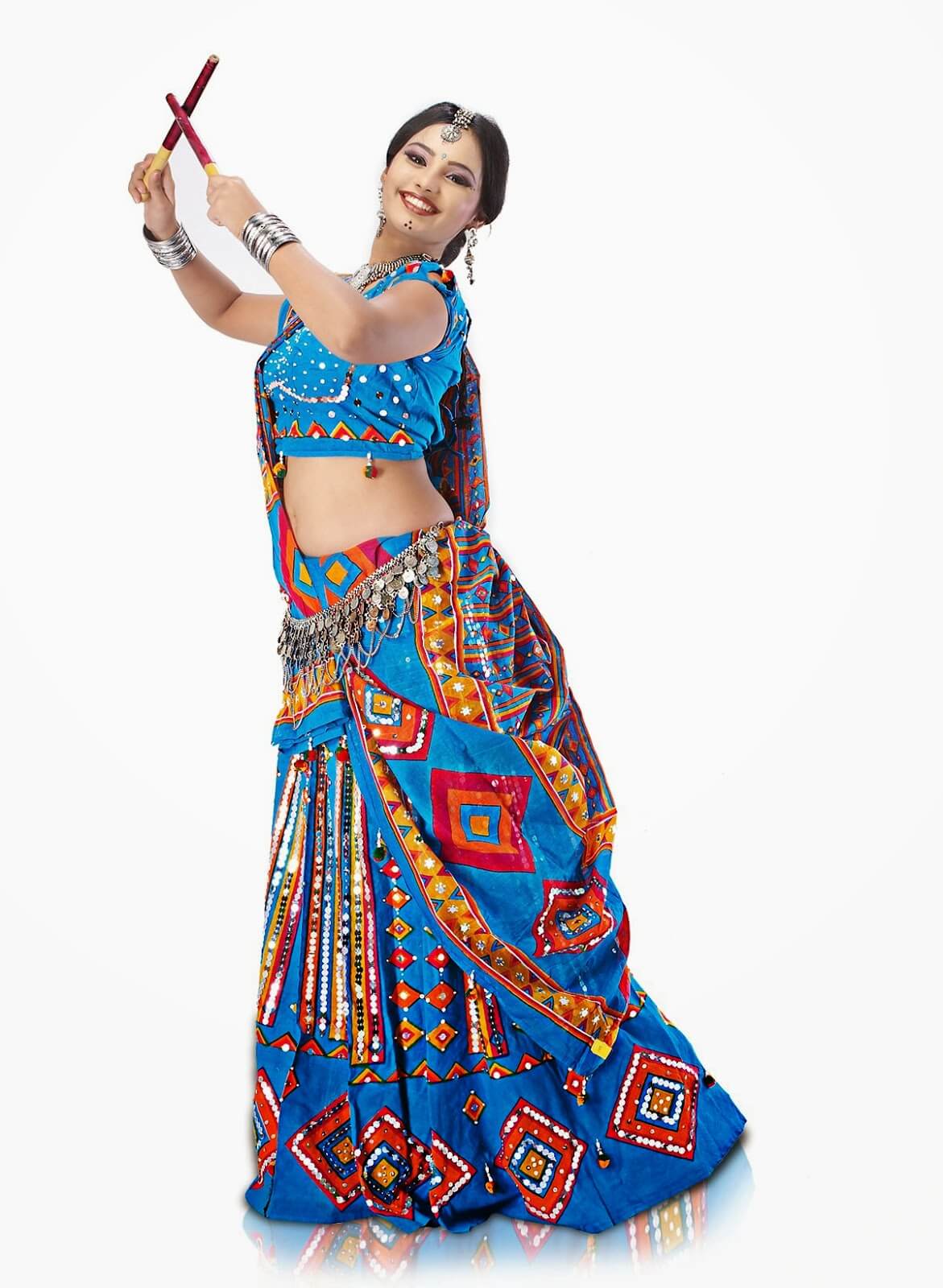 Source – 3.bp.blogspot.com
This day suggests a hint of happiness on the face of Goddess Durga and a royal blue dress fits perfect to compliment the smiling avatar of the Goddess.
Day 5: Yellow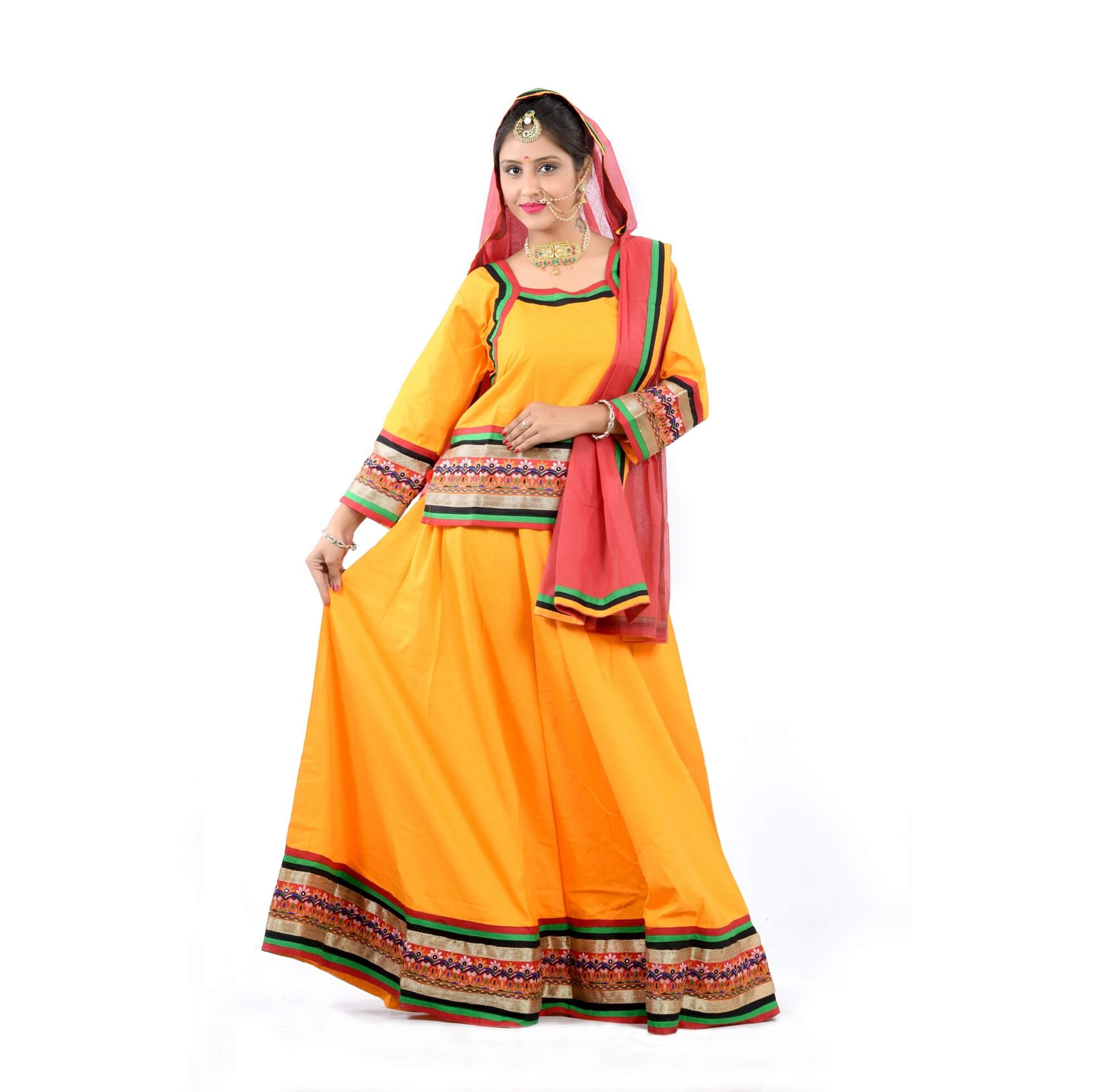 Source – craftsarcade.com
The yellow color signifies prosperity and on the fifth-day people worship the mother of Kartikeya for wealth. Thus the fifth day is the day for yellow color.
Day 6: Green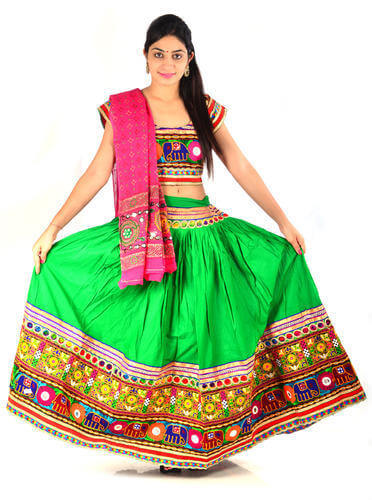 source – 4.imimg.com
On the sixth-day people are said to wear green as it is known as the color of Sashti Devi. Also, this color looks much beautiful in the last few days of dark nights.
Day 7: Grey
Source – i.pinimg.com
The seventh day says a lot about the ending battle and so the Goddess is described as a Knight in the black night. Wearing a grey color outfit respects the meaning of the day.
Day 8: Purple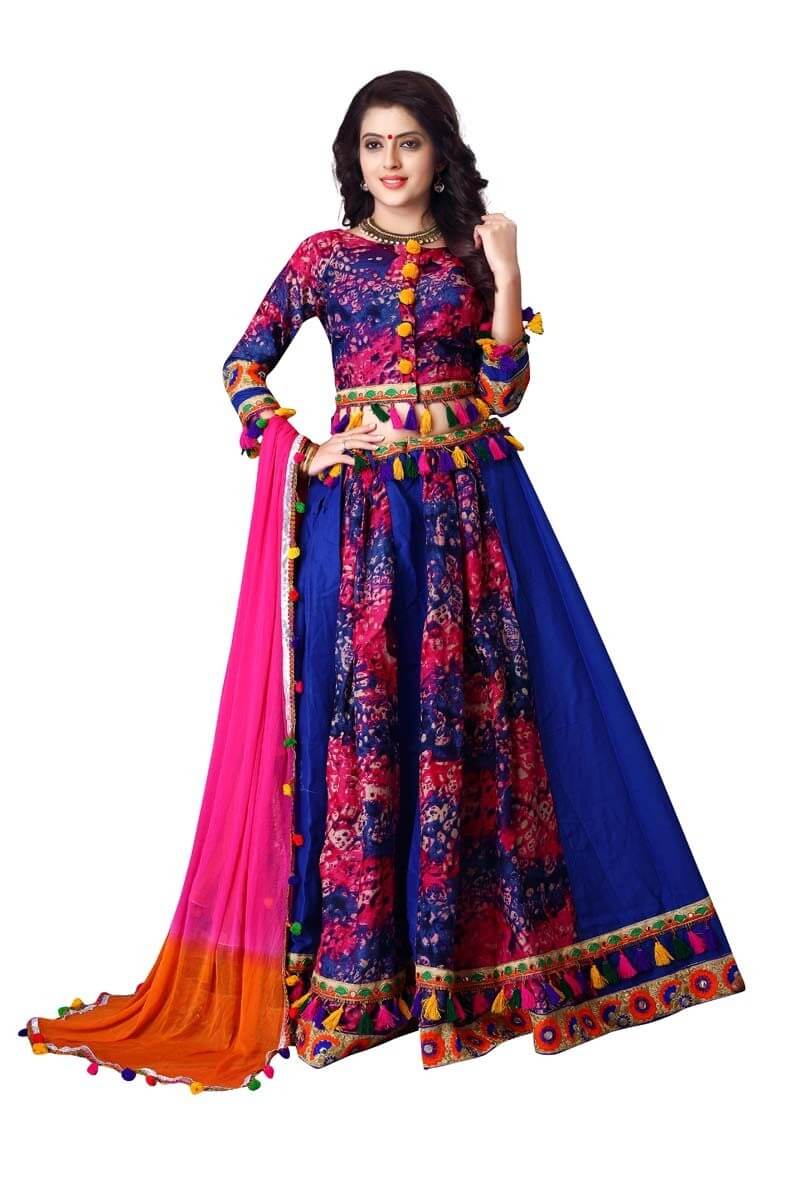 Source – urbantrend.co.in
With the nights getting darker more bold colors are worn. The purple shade is known for the eight-day and referred as worship day of Maha Gauri.
Day 9: Peacock Green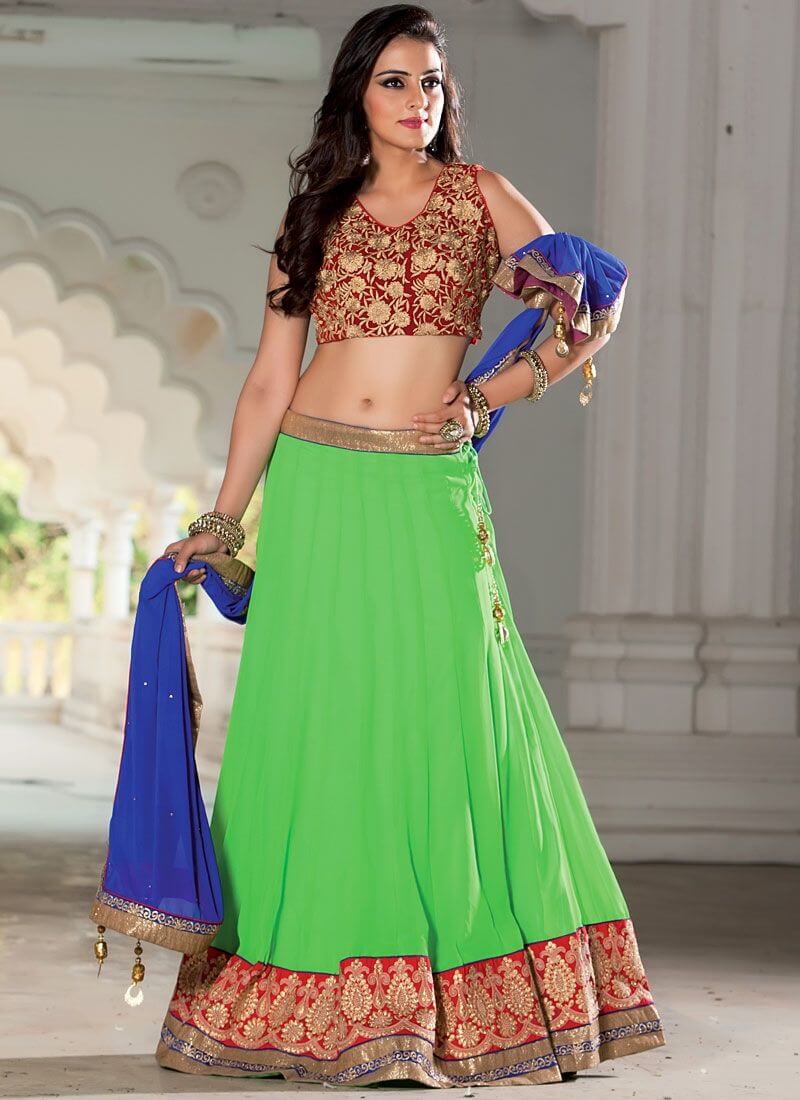 Source – i.pinimg.com
The last day is signified by the peacock green color. With a beautiful blouse and skirt of this color, the festival ends with prosperity.