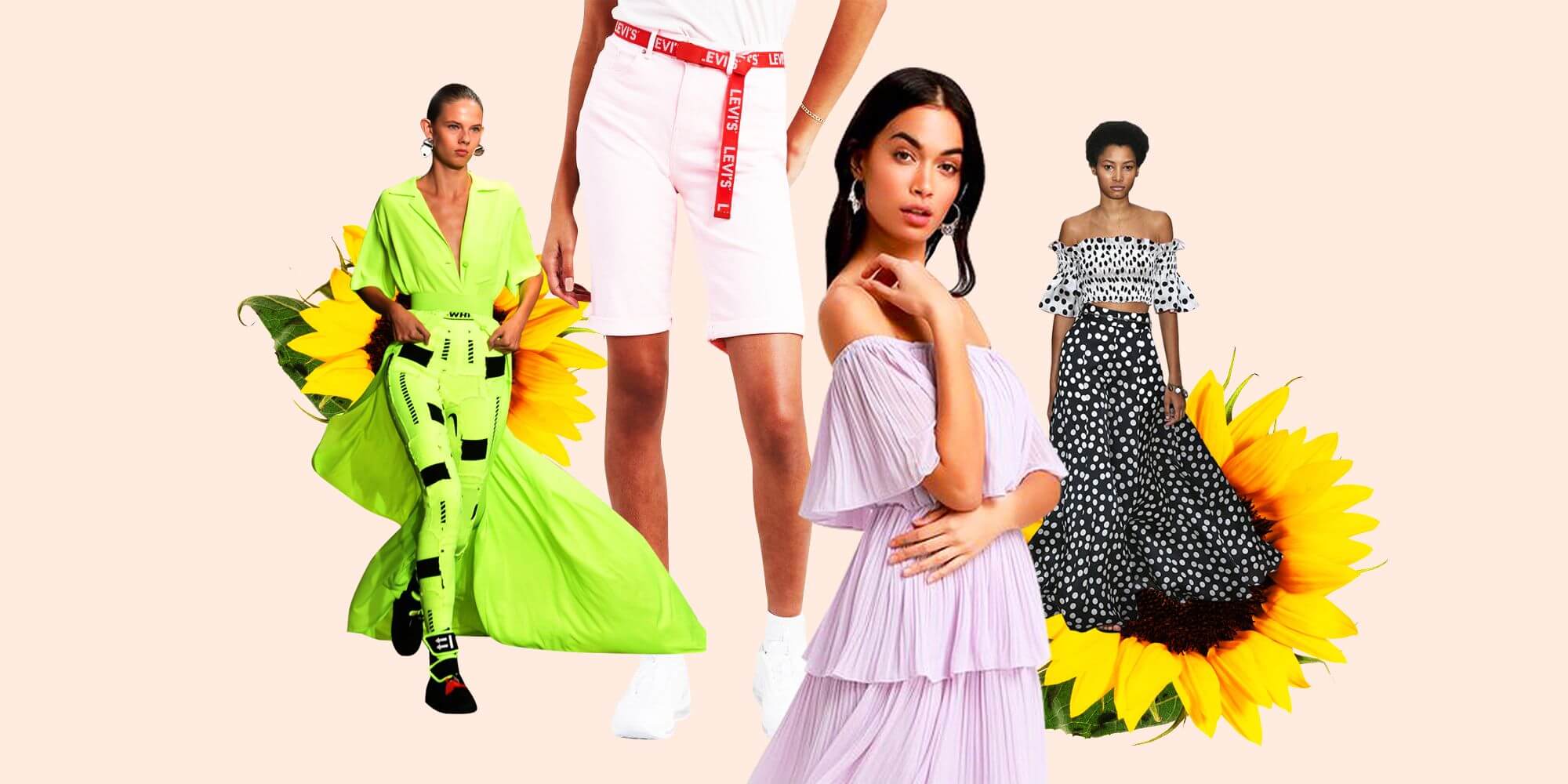 Summer is here! Follow these Summer Trends 2019 to upgrade your style statement this summer. By following this trend, you can create your best Summer Outfit 2019. Summer allows you to wear everything freely without hiding it with overcoat or sweater. This Summer Fashion 2019 is entirely based on the styles that were popular during the 80s and 90s. Puffed sleeves, polka dots, floral and animal prints, belted dresses, etc. have already been worn by your mother. Make her your stylist and tell her to help you to create the best outfit using these Summer Clothing.
Outfits
Biker Shorts and Blazer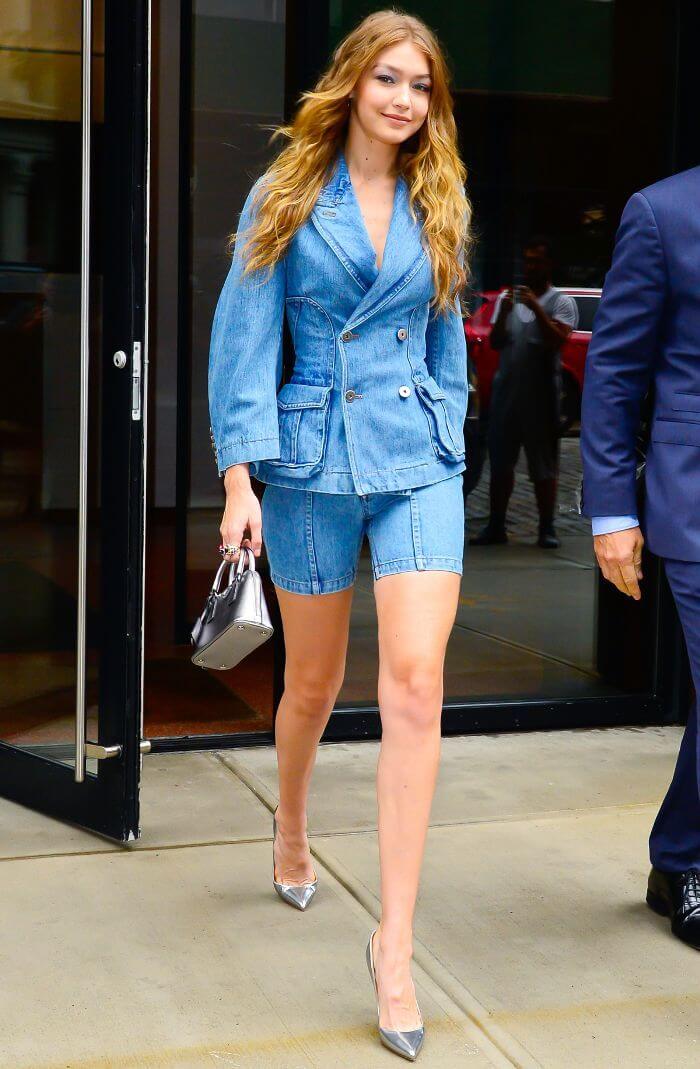 Source: popsugar.com
Biker shorts have always been worn to gyming, cycling or running and Blazers have been worn to official meetings or parties. These two different clothing from two different sections is going to create havoc as a Summer Outfit 2019. Biker shorts with a blazer for a casual street style look is totally going to make you a fashion-forward.
Also Read: Some Of The Best Summer Beach Outfit Ideas
Boiler Suits or Co-Ords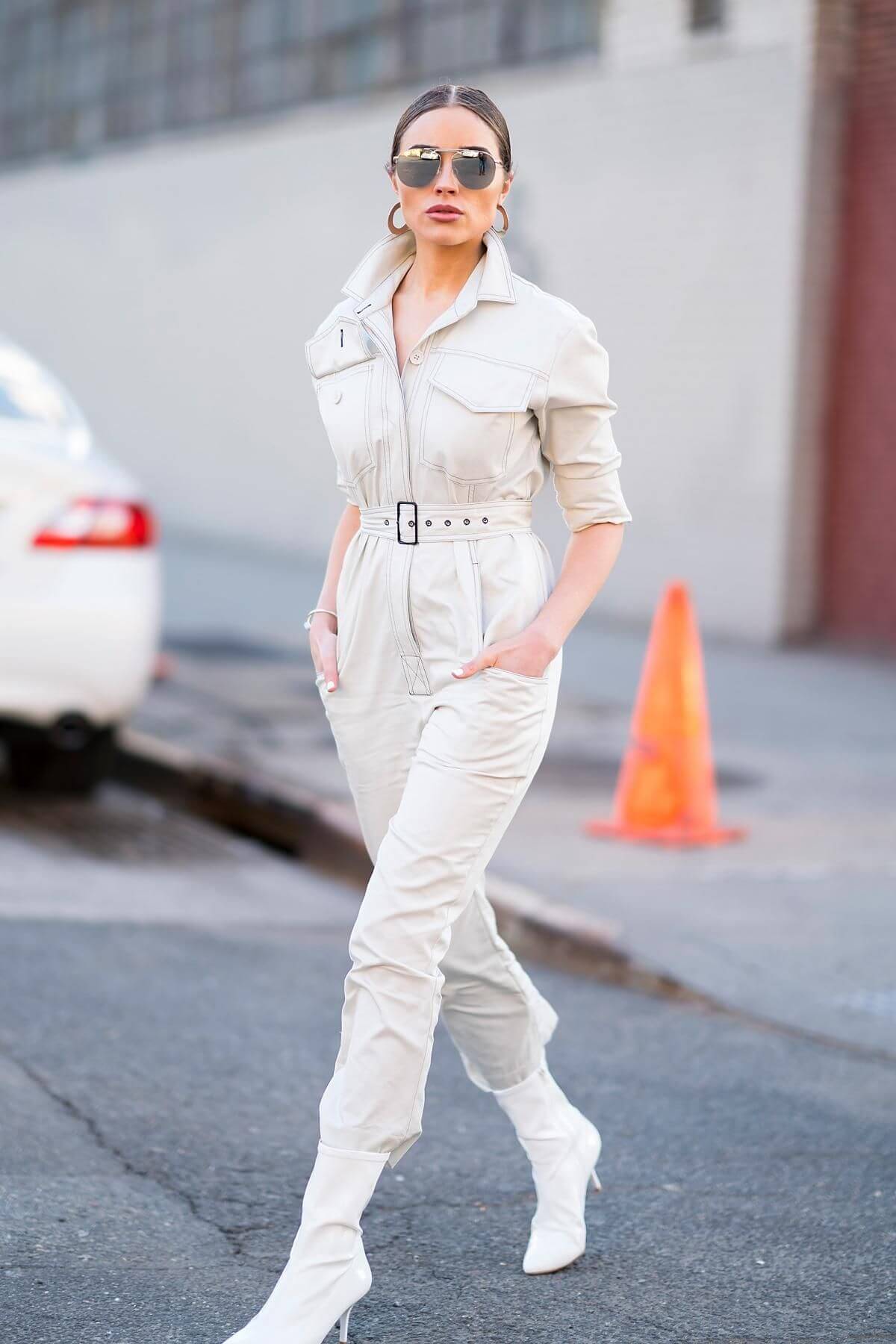 Source: gotceleb.com
Boiler suits were firstly introduced for the working labors as an item of functional clothing. Later on, they entered in the fashion industry and dispersed in many varieties. They are the most comfortable and mostly preferred for Summer Clothing. Co-Ords are no different; they are the most natural form of clothing to style. All you have to do is wear the same color or print from head-to-toe. Both can be carried out as casual or party wear by selecting the proper fabric as per the occasion. You can also check out the Spring Summer 2019 Fashion Trends to up your fashion quotient. 
Belted and Shirt Dresses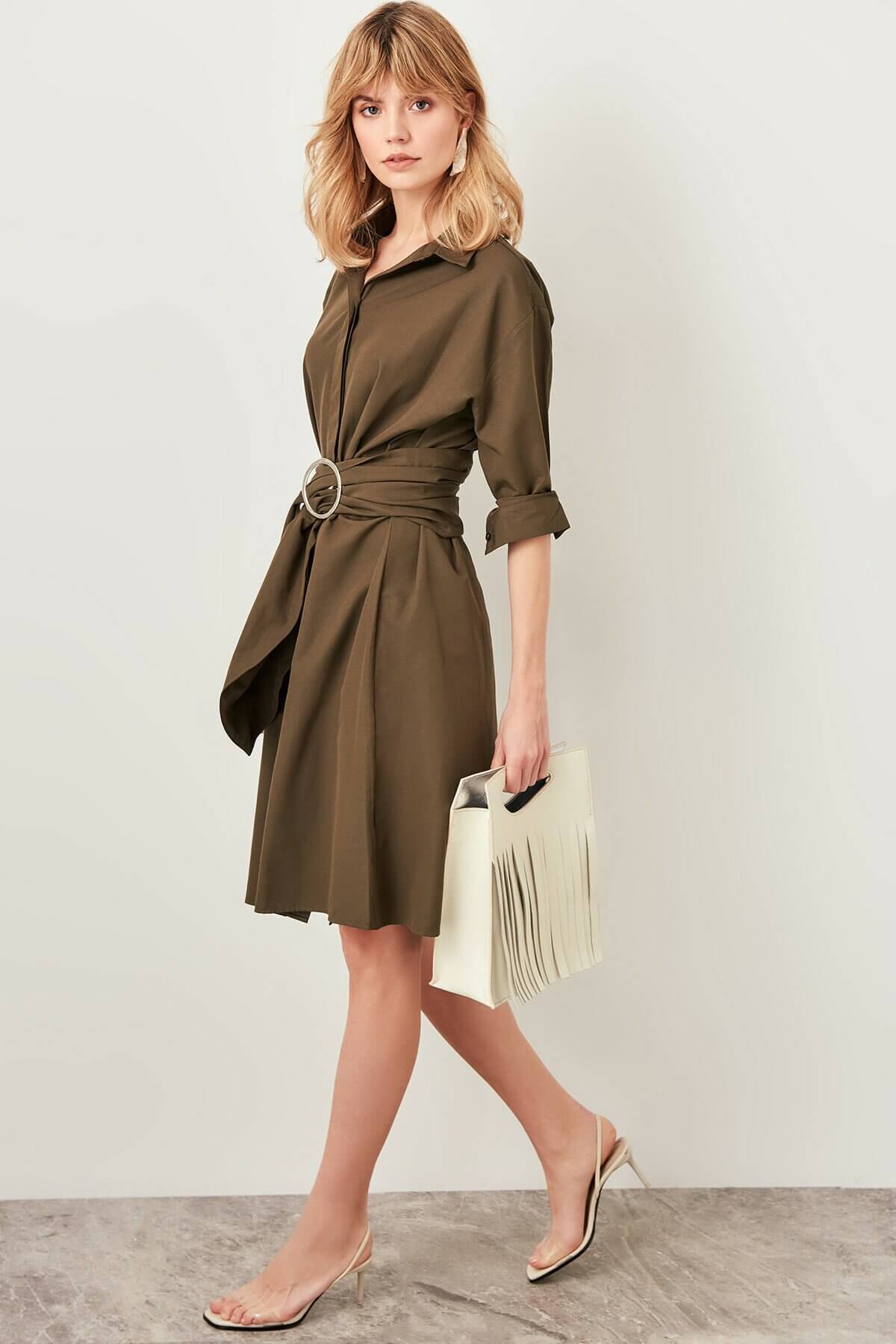 Source: poised.co.za
Stock your wardrobe with different types of belts! Slim, broad, patterned, plain, every kind. Why? Because belts are going to rule the fashion world this summer. Put on a belt on your short dress, maxi dress, or a shirt dress according to the print and color of the outfit. You can go both for contrasting or the same colored belts, and at the time of confusion, pick a black one. Black is the ultimate option! Shirt dresses are a really very relaxed form of a mixture of shirts and dresses. Button it up for wearing it as a dress and leave it open to use it as a shrug or a overcover.
Sheer Mesh Tops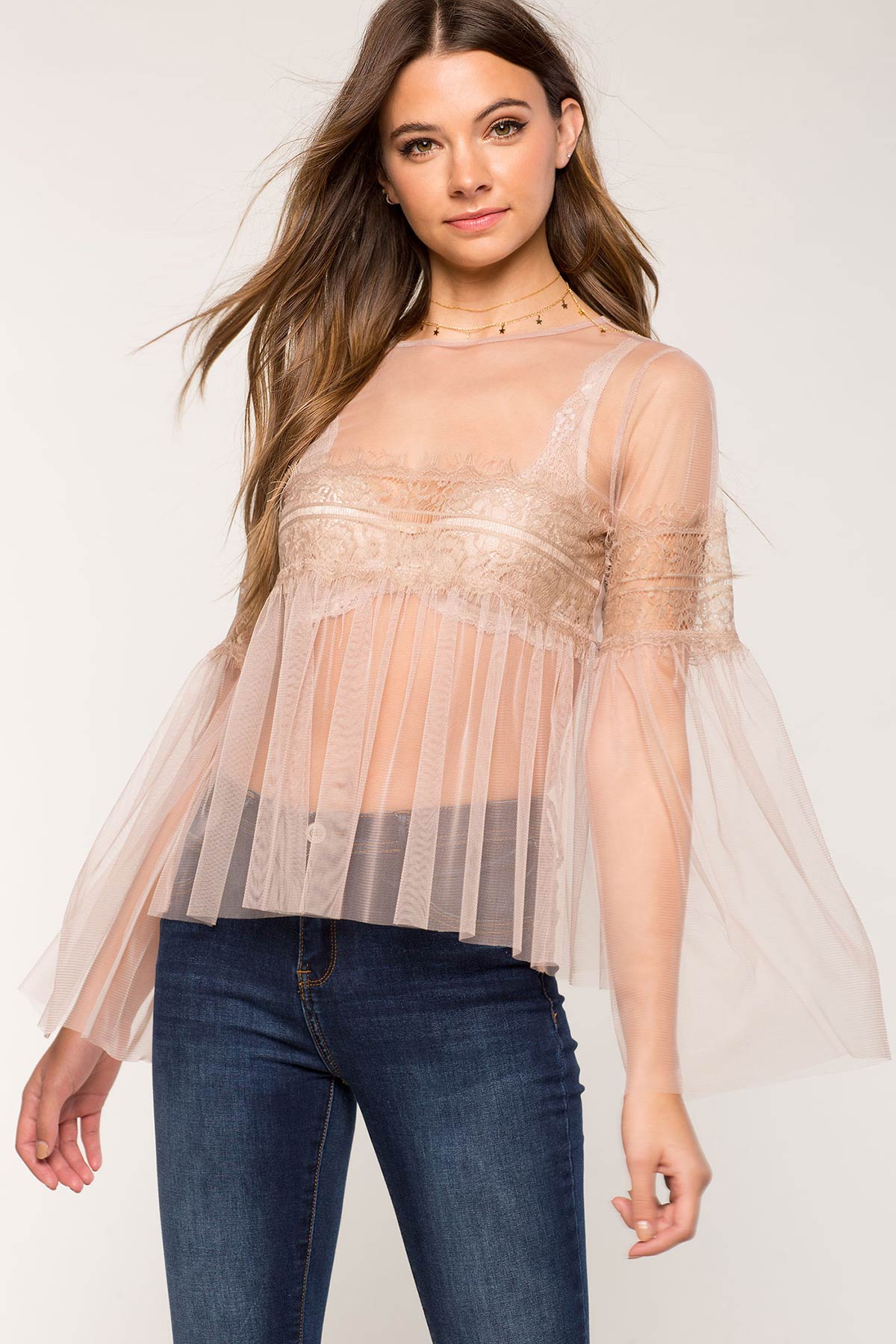 Source: agacistore.com
Sheer tops are back in trend and are very classic that goes with almost everything, denim shorts, baggy jeans, and different type of skirts. Sheer tops can be worn under the slip dress to make it look more eye-catchy.
Colour, Prints, and Patterns
Lavender and Neon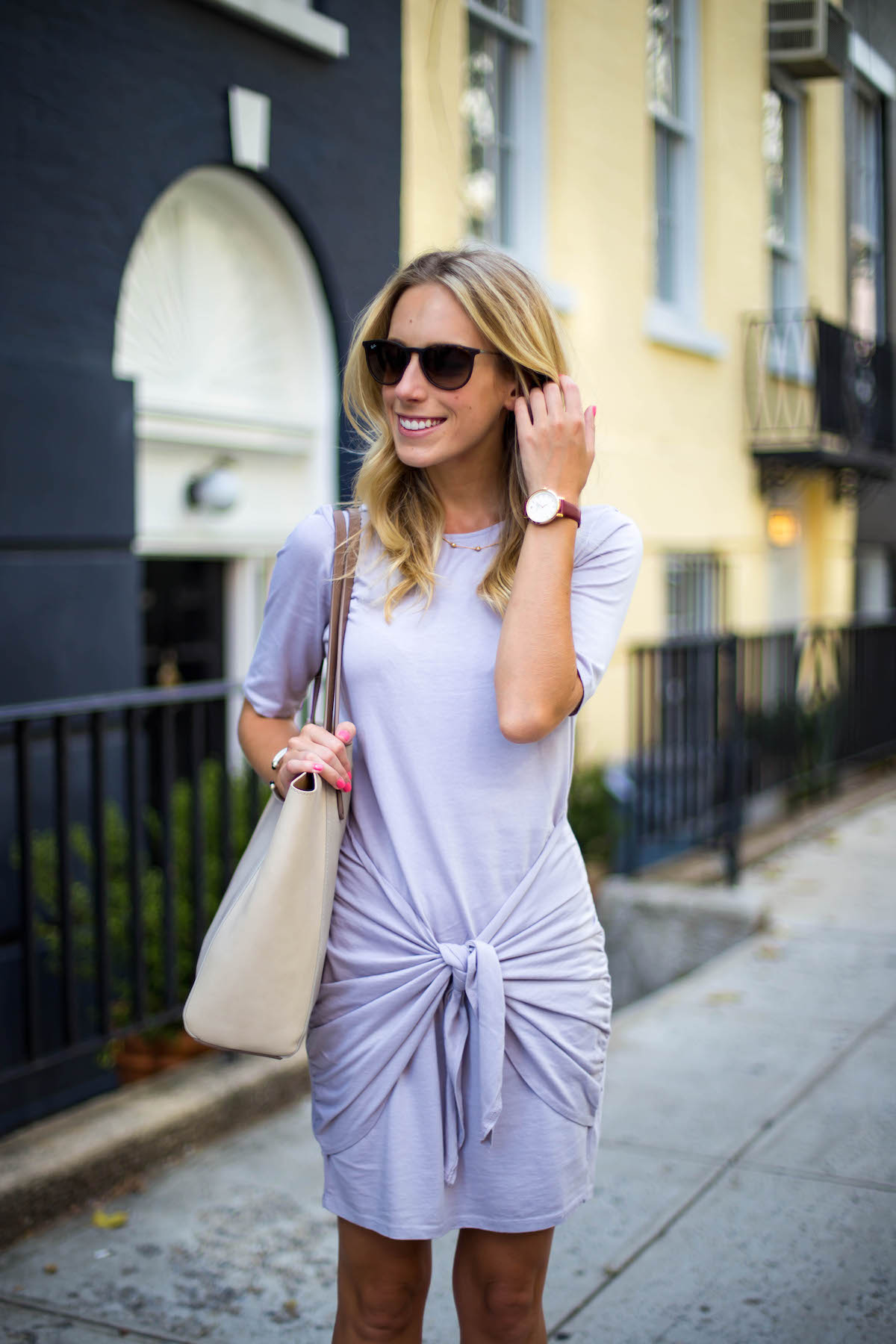 Source: bloglovin.com
The last year's ultraviolet color made people go crazy, and this year's Lavender tones are going to make you cool down. Lavender color in any of the outfit, whether it is a shirt dress or biker shorts or even head-to-toe clothing is totally going to make you feel subtle. And if you want to go bright and bold, Neon is the best option to go for. Pair your neon top with the white pants to highlight it more.
Floral and Animal Prints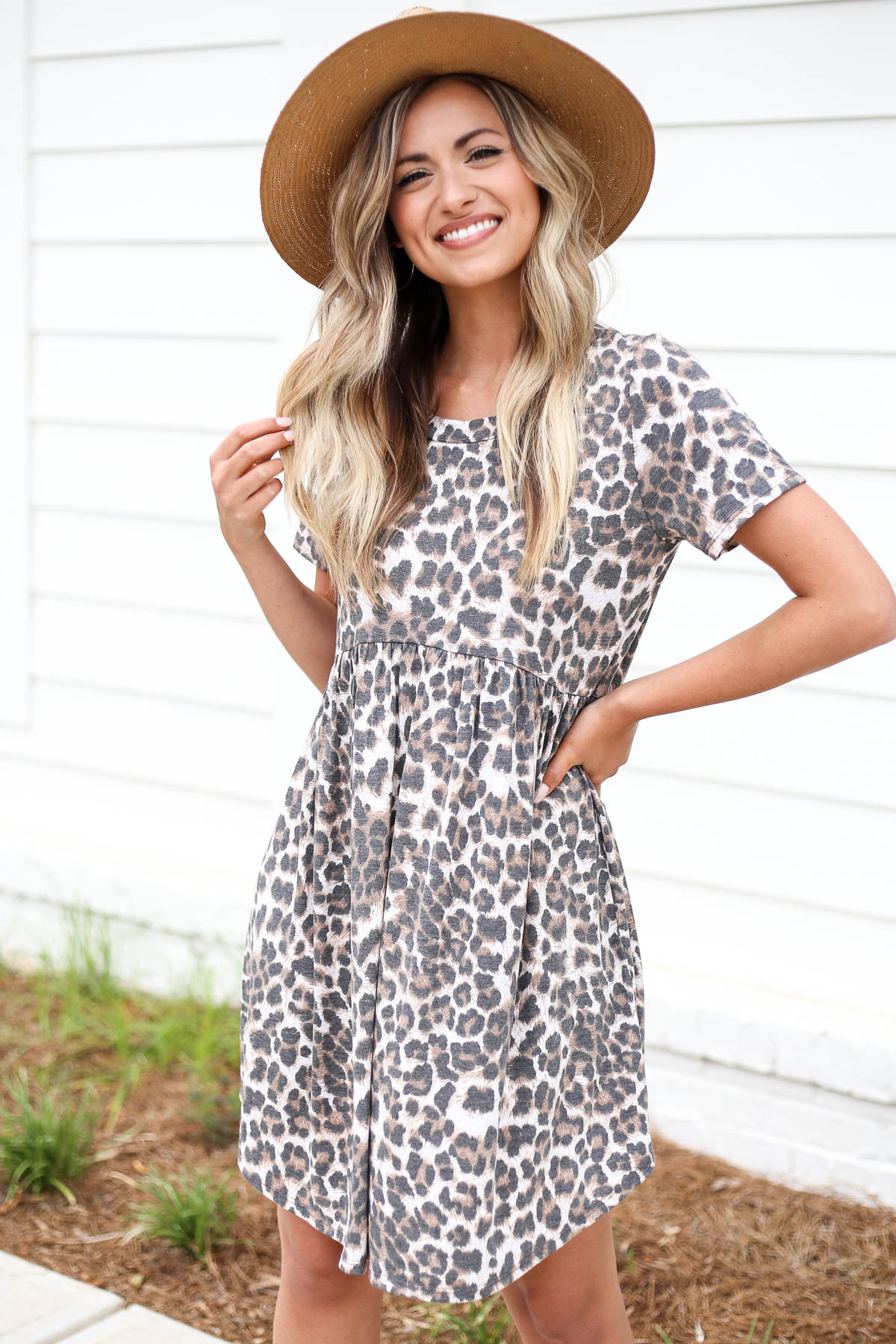 Source: shopdressup.com
Summers and floral prints have a reliable connection. Almost every year's summer trend has floral prints on the top, and due to this, floral print has also become the classic print that never goes out of trend. But to a surprise, this year 80s animal print is also back in trend. Yeah, all those cheetah, leopard, zebra, and tiger prints are back. With all these, this year's trending print also includes snake print.
Polka Dots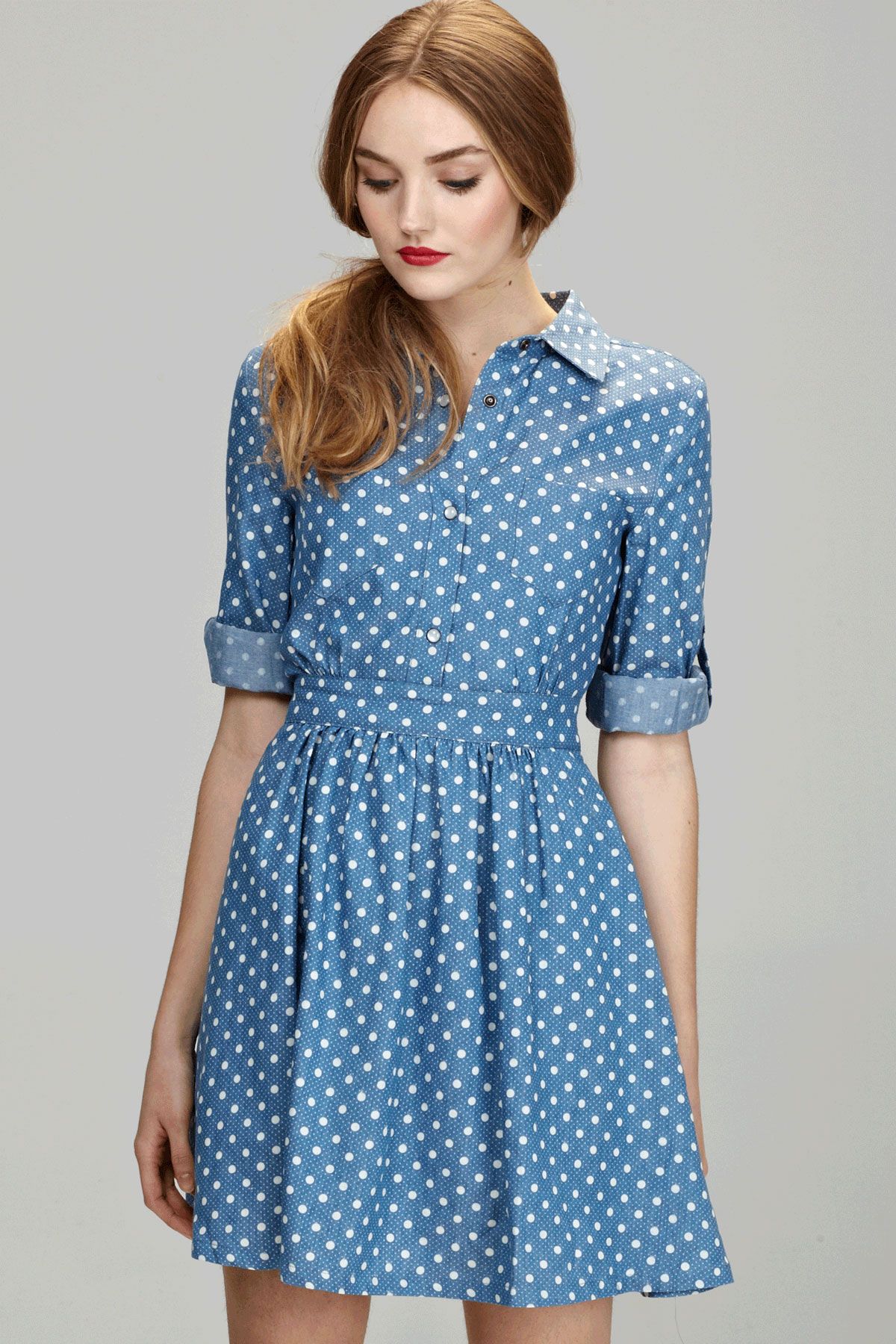 Source: pinterest.com
The 90s polka dot mania is going to rock again. Every 90s girl dreamt of wearing those cute yet classy polka dot outfits worn by the actresses. This year pull out that look without any hesitation and doubt. A maxi dress or a boiler suit every look can be slain with the polka dots on it.
Puffed Sleeves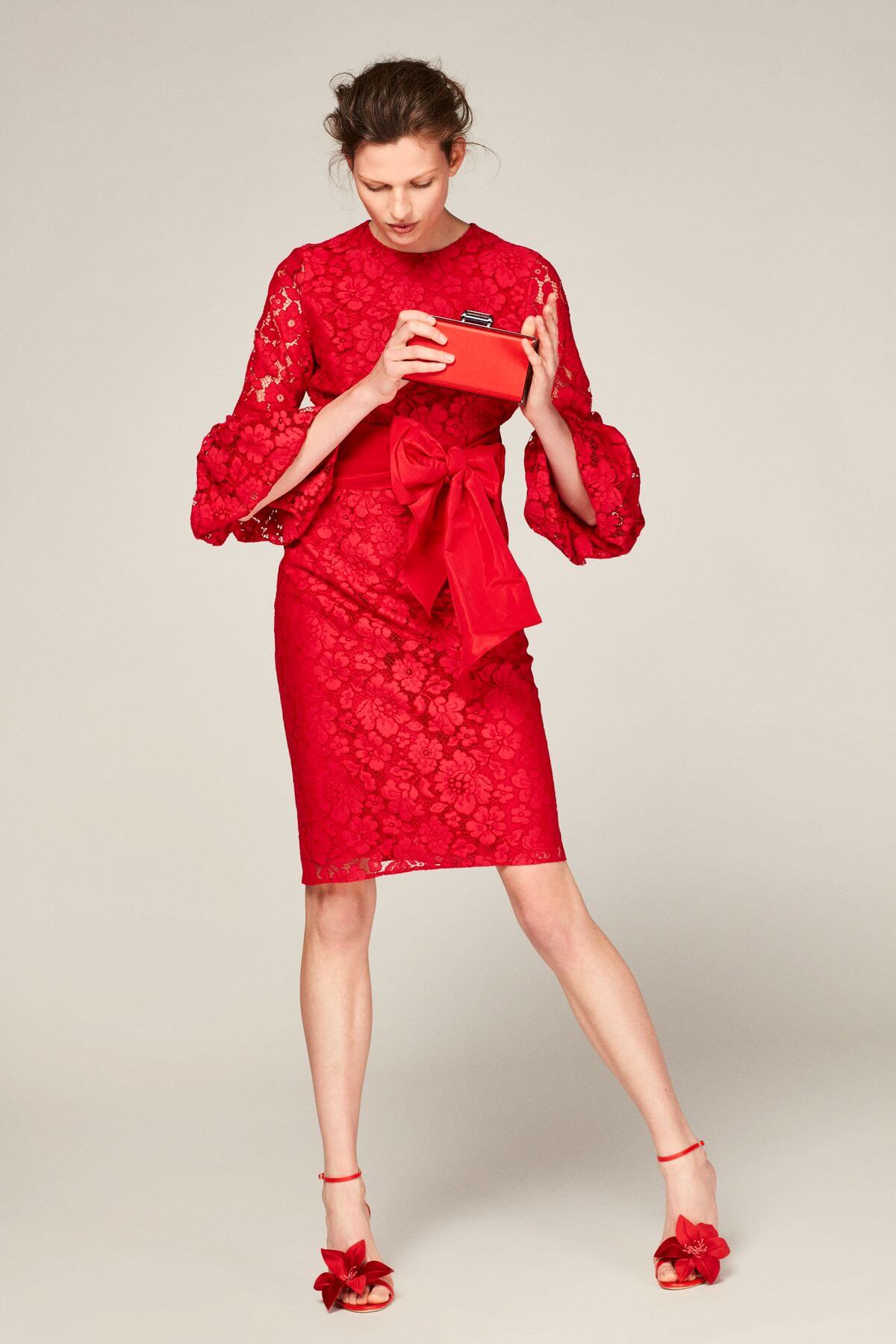 Source: chcarolinaherrera.com
The puffed sleeves once again are adding a twist to the fashion industry. While this year flowy and flared outfits are considered, puffed sleeves also made their way again in the fashion industry. Not just blouses, this year they are ruling on dresses and crop tops too. Along with this, deep v-neckline is also in trend. Tops and dresses with deep v-neckline looks perfect for 'going-out' wear.
Accessories
Chunky Sneakers and Kitten Heels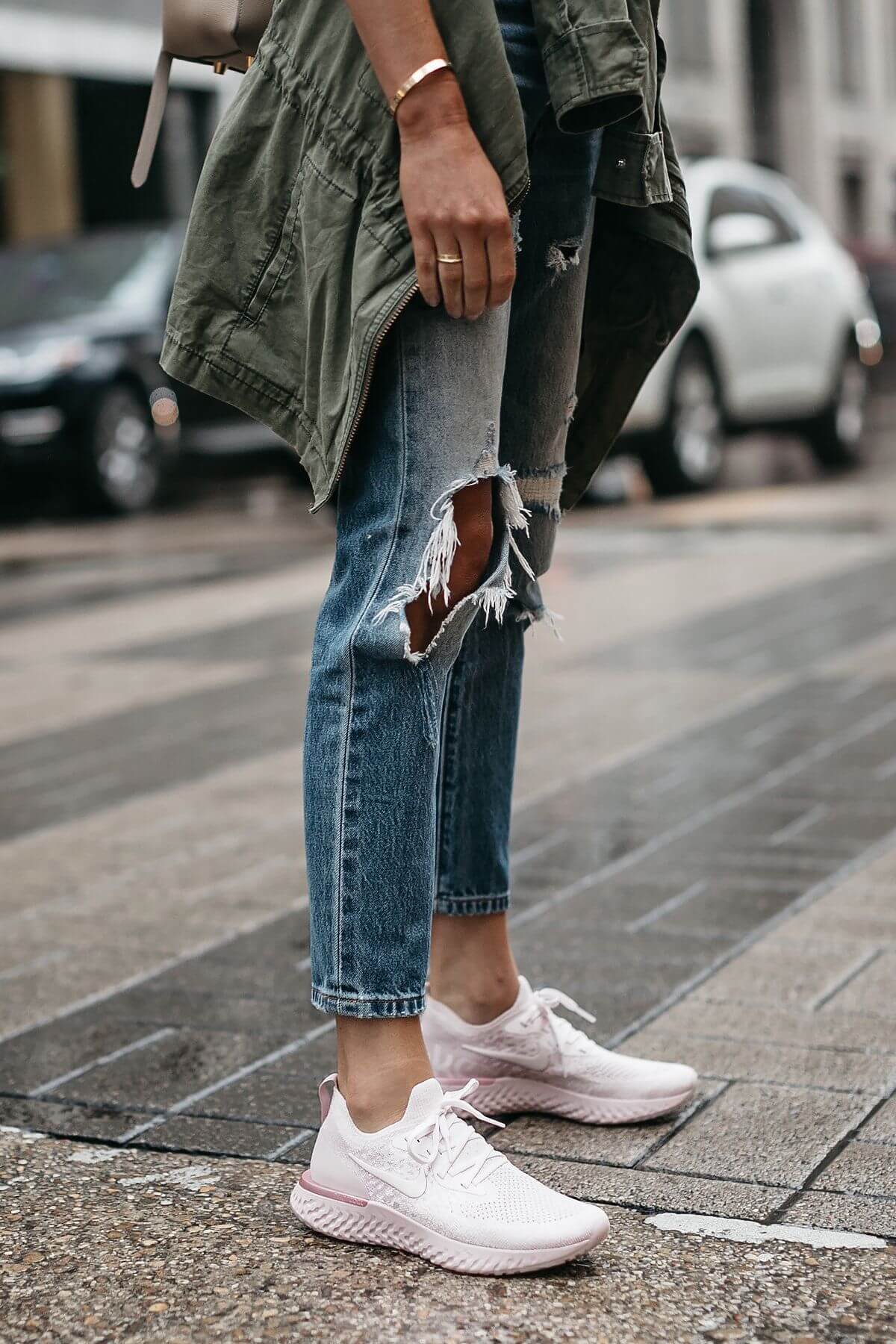 Source: faslino.com
Every outfit is incomplete without footwear. And casual footwear is not at all an option. We always believe in "Keeping the shoe game on point." For this, go for either chunky sneakers or kitten heels this summer. These both go on whatever outfit you wear.
Waist Bags and Shrunken Bags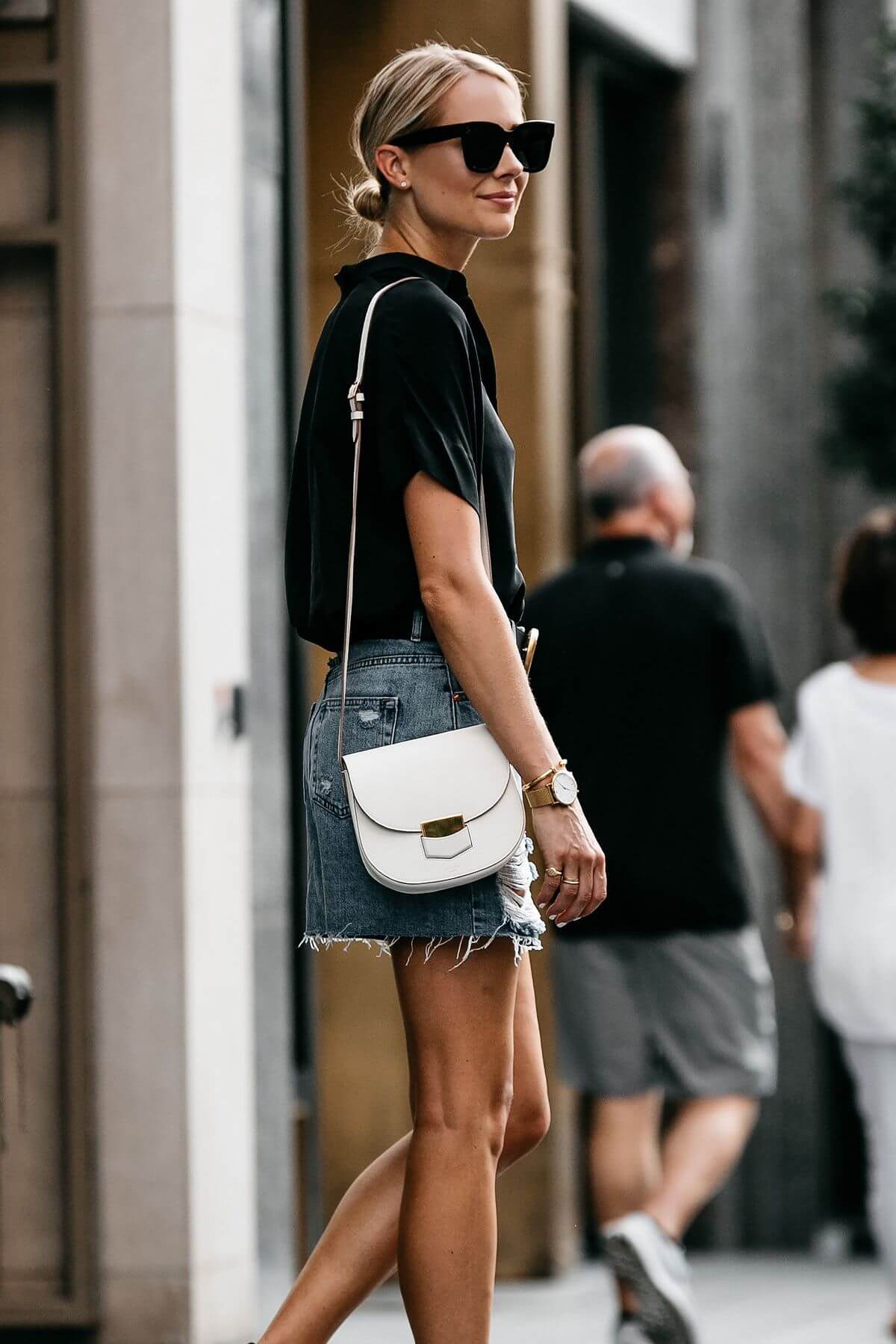 Source: pinterest.com
Gone are the days when people used to carry ordinary and boring handbags. Nowadays, waist bags are trending. Why carry your bag in hands when you can tie it around your waist and still look classy? If not those, then go for shrunken bags though they are small in size they add beauty and standard to your outfit.
These were the trends and fashion to try out this summer for your summer outfits. For more ideas related to fashion and fashion styling, visit Fashionterest.