The variety of shoes is real and there are so many different shoes that serve different purposes and running shoes are one of them which are specially made for outdoor sports, workouts as well as for running which is the main motive of these shoes. If you are a sports person or even if you have a good having of running or jogging at morning or at evening then you would know that running or jogging is actually not that easy if you would wear your casual or everyday shoes, wearing everyday shoes would not only make it difficult for you to run but at the same time this can invite many unwanted accidents and all these things happen because our regular shoes doesn't have the grip that running shoes provide us with so a pair of running shoes is always important if you are into sports or running.
Since spring is already here so you need to be spring-ready and you may also want your running shoes to be matching with the season just to keep you trendy throughout and so here are some of the best spring running shoes that you need to check out and try as well:
Skechers GoRun Razor 3 Hyper Running Shoes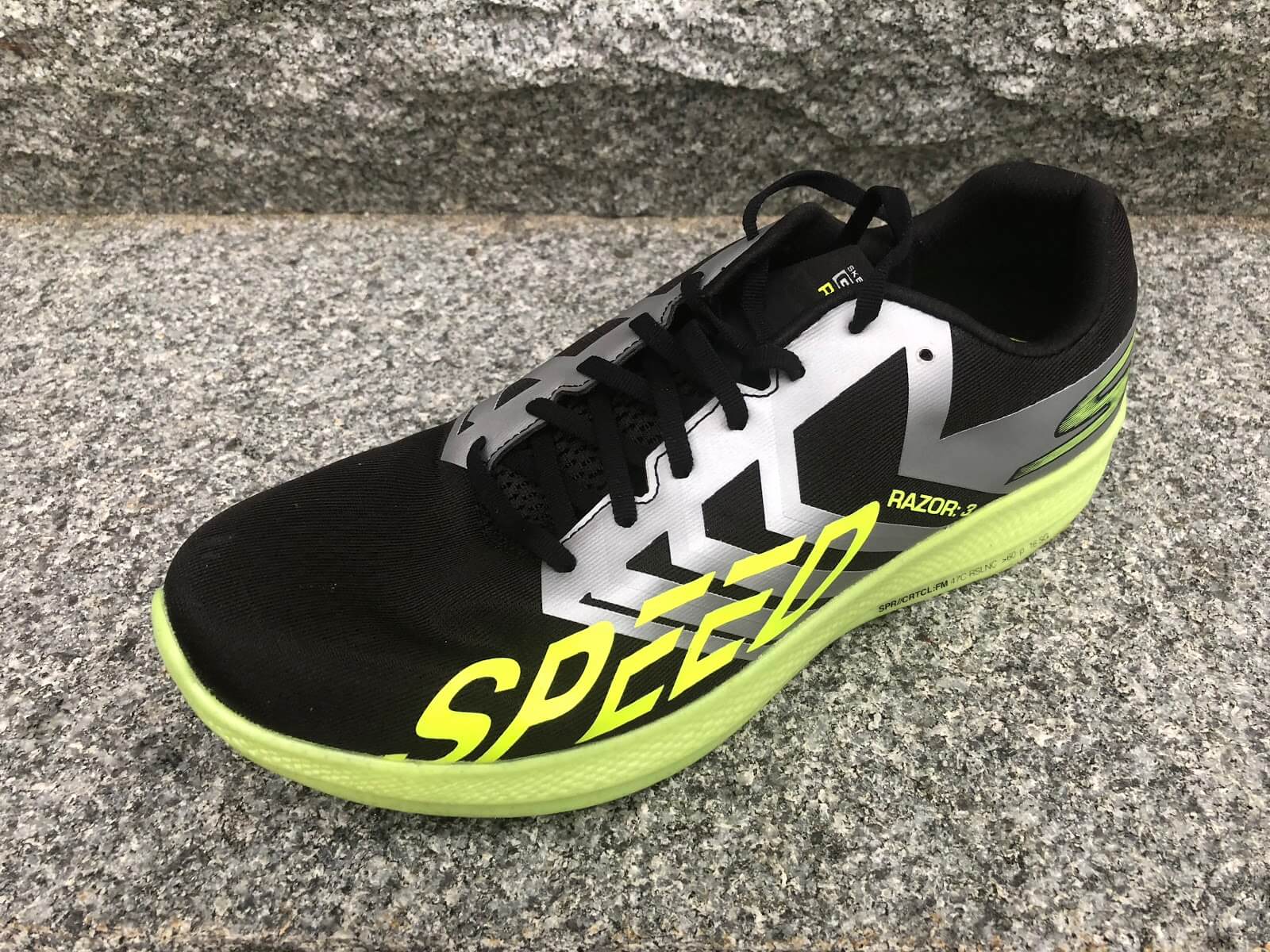 Source: googleusercontent.com
If you are the one who want a pair of running shoes specially for running purpose and you expect some increase in speed then this shoe is something you need to check out as this is specially made in a way that would help in increasing your speed of running so you can actually wear this shoe even if you are going to participate in running competition and this pair of shoes would not betray you for sure. This is of 6.4 ounce which would not restrict your speed and also it has got a 27 millimeter stacked heel which would help you in running and would make your ways comfortable at the same time. the shoe is super soft from the interior so it would not hurt you in any ways the finish, as well as fittings of the shoe, is quite steady and this is one of the tested shoes that you can rely on. You can get it in blue as well as white combination and it is prices at $135 and it is available in online stores and also you may get discounts as well which you need to keep checking.
Saucony Triumph ISO 5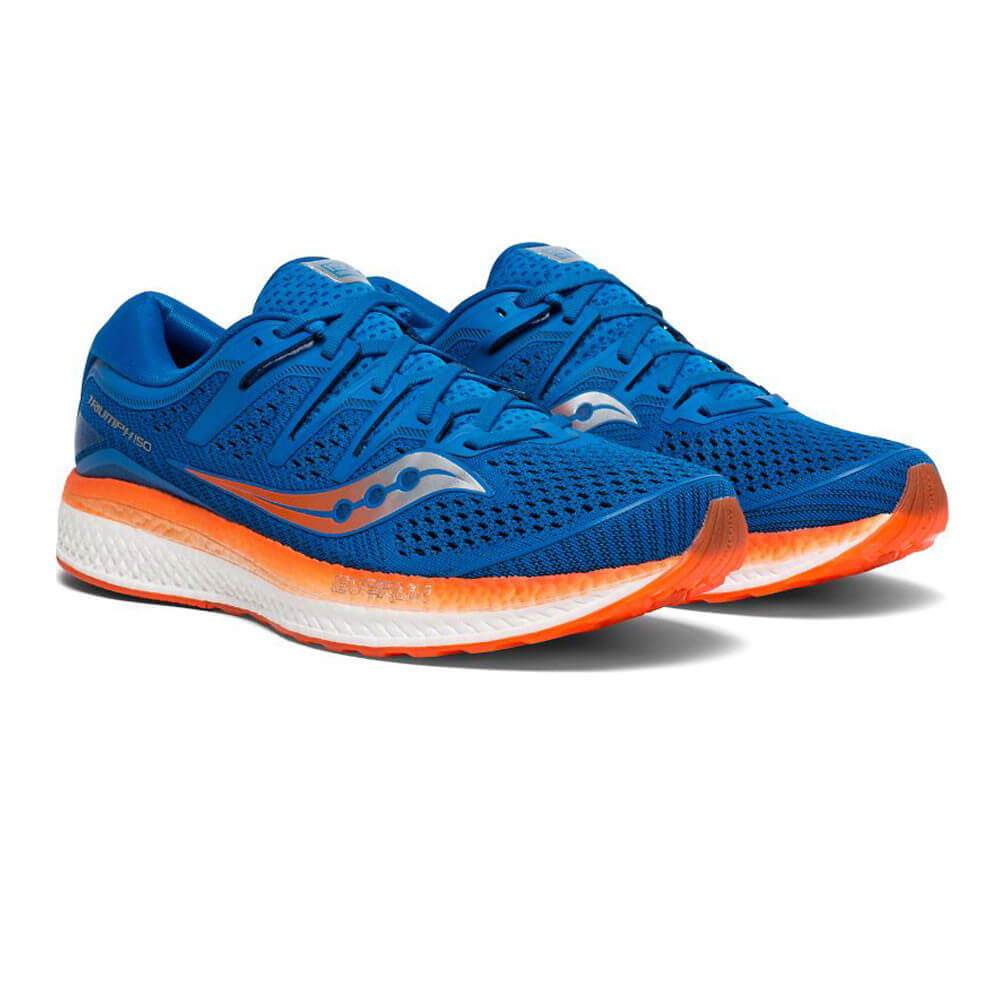 Source: sportsshoes.com
If you are someone who always search for comfort when it comes to running shoes because comfort is something which would make the task easy for you then this is the pair of shoes you would always reach out to once you would try it because despite of serving with every quality of a sports or running shoe it also provides with ultimate comfort and it is really hard to get this kind of comfort in running shoes. It comes in a grey base color with some black as well as orange detailing making it appear bright as well as spring ready at the same time. It has slight heels which makes the wear comfortable and also it has got soft cushion like thing inside which makes it this comfortable. You can get this shoe online in great deals and it is priced at $160 and a pair would serve you for many days or even months.
Also Read:- 10 Best Summer Sneakers: Make It Your Go-To Footwear This Season
Under Armour Hovr Infinite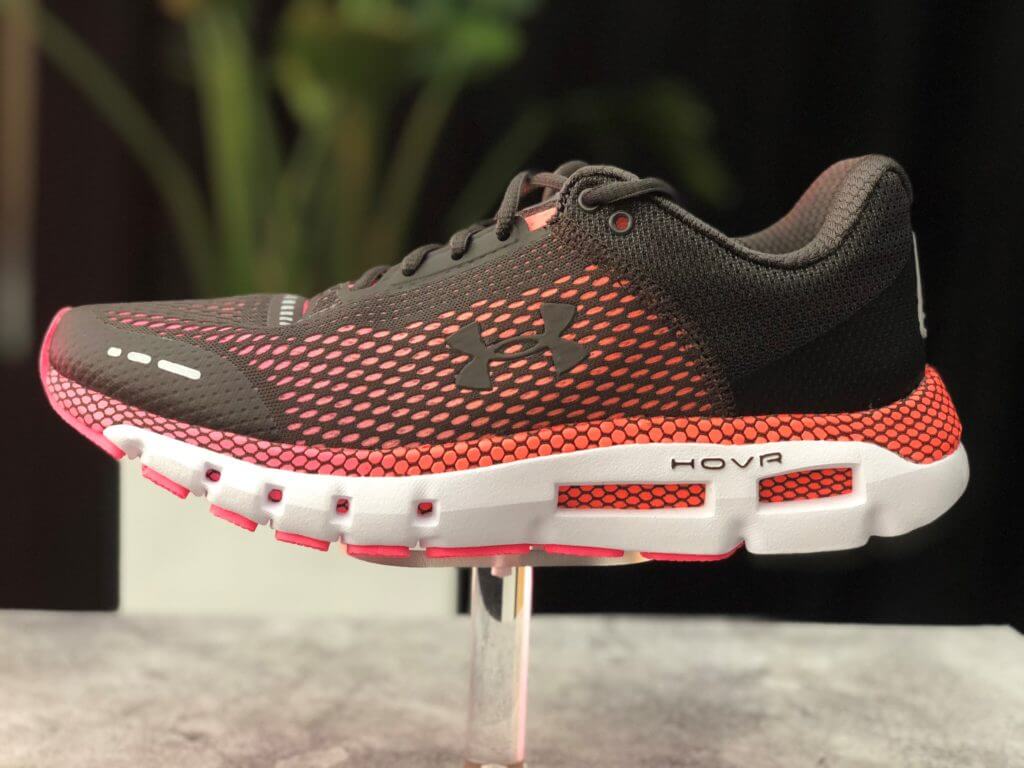 Source: runningmagazine.ca
If you are in a budget but still want a good running shoe without compromising on any feature of a running shoe then this is the shoe you can check out as this brand of running shoe is packed with features which would make you fall in love with it if you are someone who is into sport or running on a daily basis. This shoe is available for both men as well as for women which have to be a great thing and this shoe is so comfortable that you would not have to worry about shoe marks or anything of your feet.
If has a very soft cushion like thing inside which makes the shoe this comfortable and soft at times whenever you wear this shoe. There is space for a chip which would get connected through Bluetooth to the Maymyrun application so you can record you daily running regime. This is priced at $120 and you can get this shoe in online stores and also you can try finding discounts as well.
Hoka one one Cava 2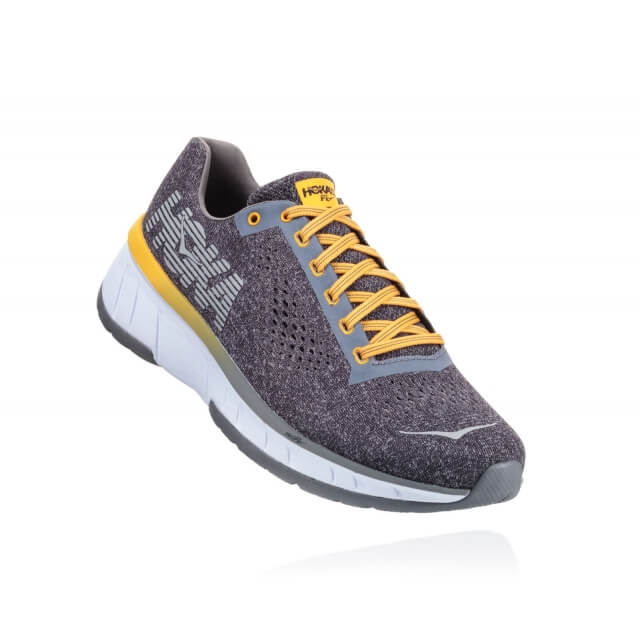 Source: amazonaws.com
This is again a great pair of shoe for those in a budget and this shoe is so affordable yet has everything that a person would search in a running shoe which is a great thing for sure. There is no compromise with the look as well and it proves to be perfect spring shoes for running and this looks really classy. This has a white heel with pitch black body and has the brand logo in white at the back side of the shoe which makes the shoe look elegant. This shoe is not that thick so this would not restrict your running speed and it is made up of breathable fabric so this would not make your feet sweaty at all and also it has a soft interior which is a comfortable thing. You can get this shoe online and it is priced at just $110 which is quite affordable for sure.
Brooks Ravenna 10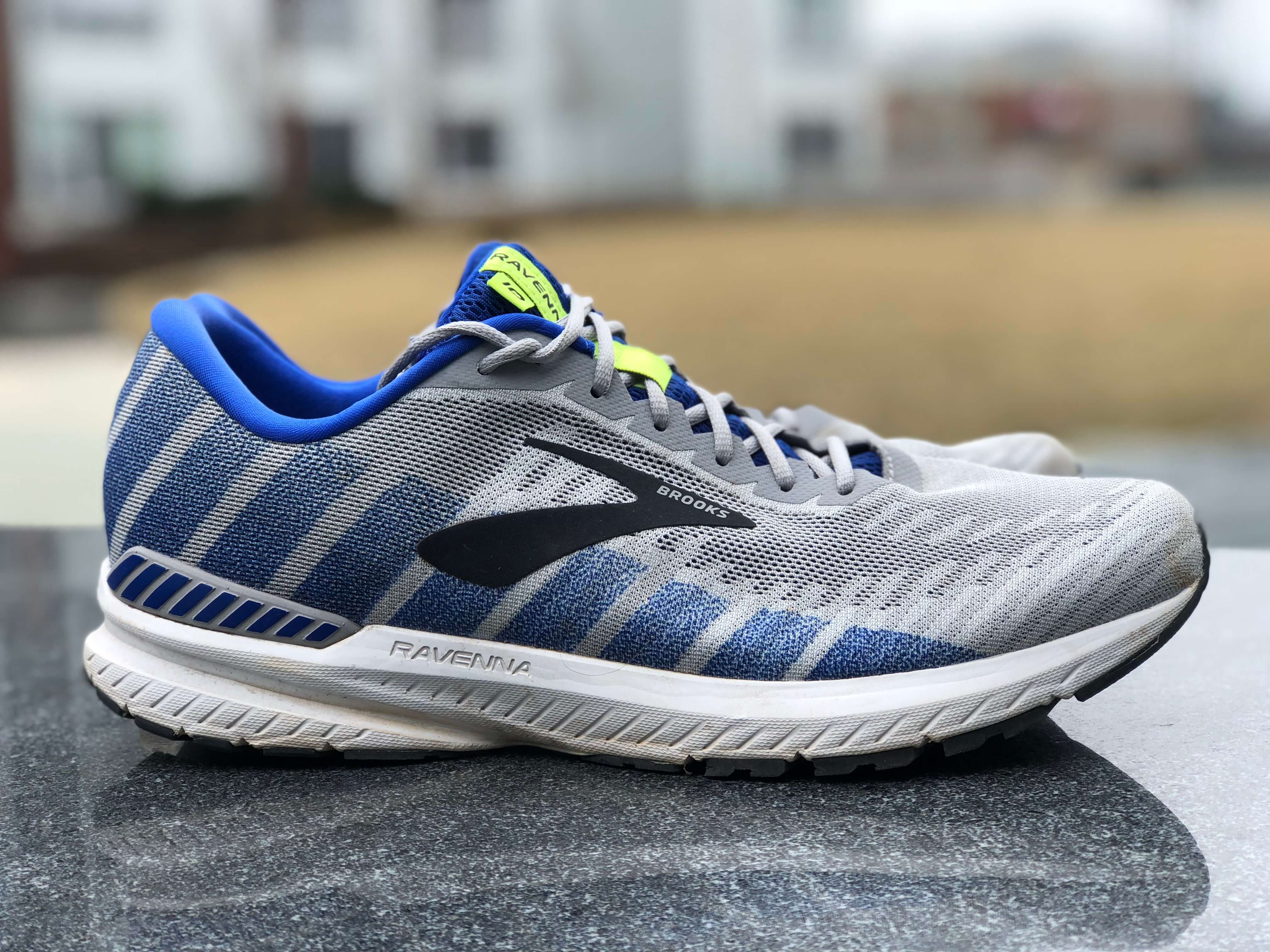 Source: believeintherun.com
This shoe is a new addition to the running shoe collection is the market and ever since it was introduced it seems to be one of the best shoe for sure and this is also one of tested shoes by experts and they recommend it and also if you would go through online websites then also you would be able to see good reviews about this shoe which makes it a bit reliable for a beginner for sure. This is very affordable and the good thing is that despite of being so affordable there is no compromise done on the basis on the basis of features.
Moreover, this shoe looks so trending that this can prove to be your perfect spring shoes for running, it has a combination base which is partly colored in blue as well as with light grey color and other that there is some black detailing as well as brand logo is there and the sole is of entirely white in color. You can get this shoe in online market and it is priced at just $110 which is affordable if you are looking for a good running shoe.
Degrees Meraki 2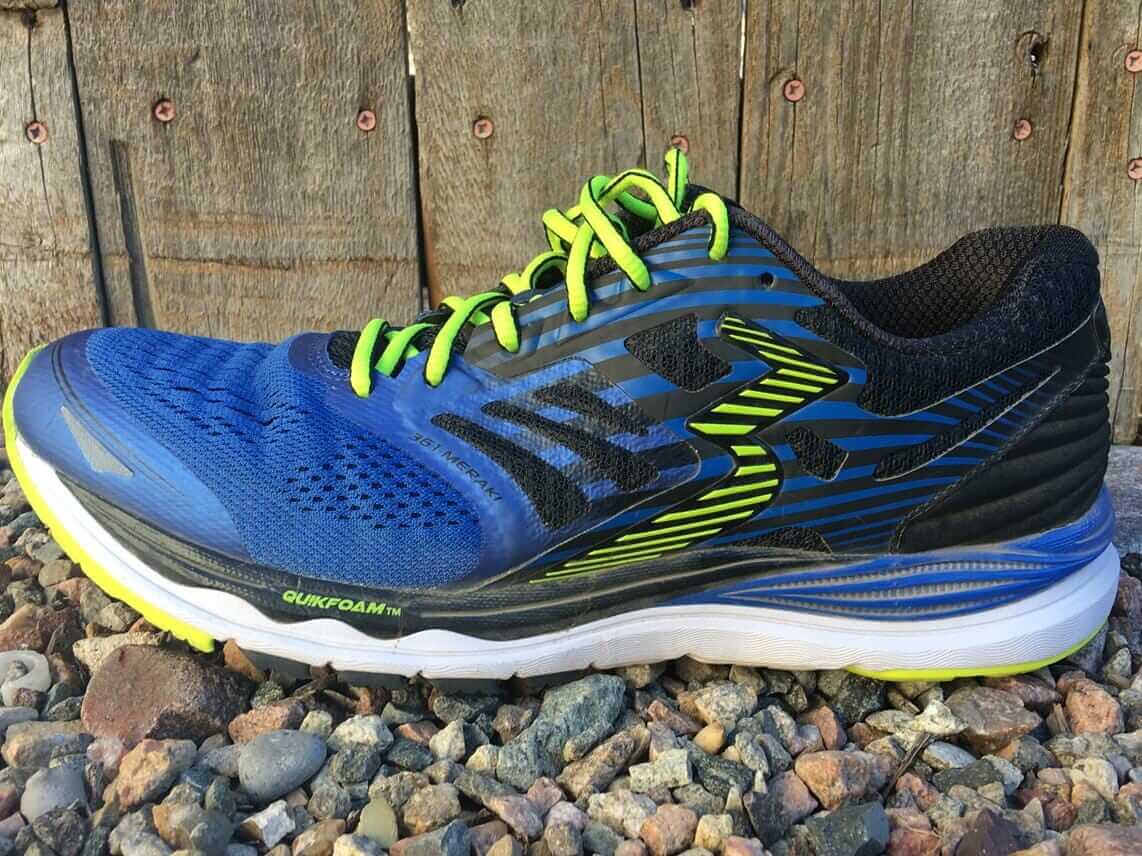 Source: runningshoesguru.com
If you are planning to run a marathon or planning to go for a long distance run then you need something reliable and something comfortable at the same time and this pair of running shoe would provide you with both the things which are a great thing. This is very comfortable as has a perfect grip at the same time and the perfect soft inner cushion as well as heel makes it this amazing. This has a has a while sole on which there is blue as well as yellow colors used and also the shoe has a black colored base on which the use of electric blue color, as well as bright yellow color, has been seen which makes it perfect for the spring season. This is priced at $130 and can be found in an online store which is great.
These were few of the best spring running shoes that you need to check out and also you can find more such amazing things at Fashionterest.