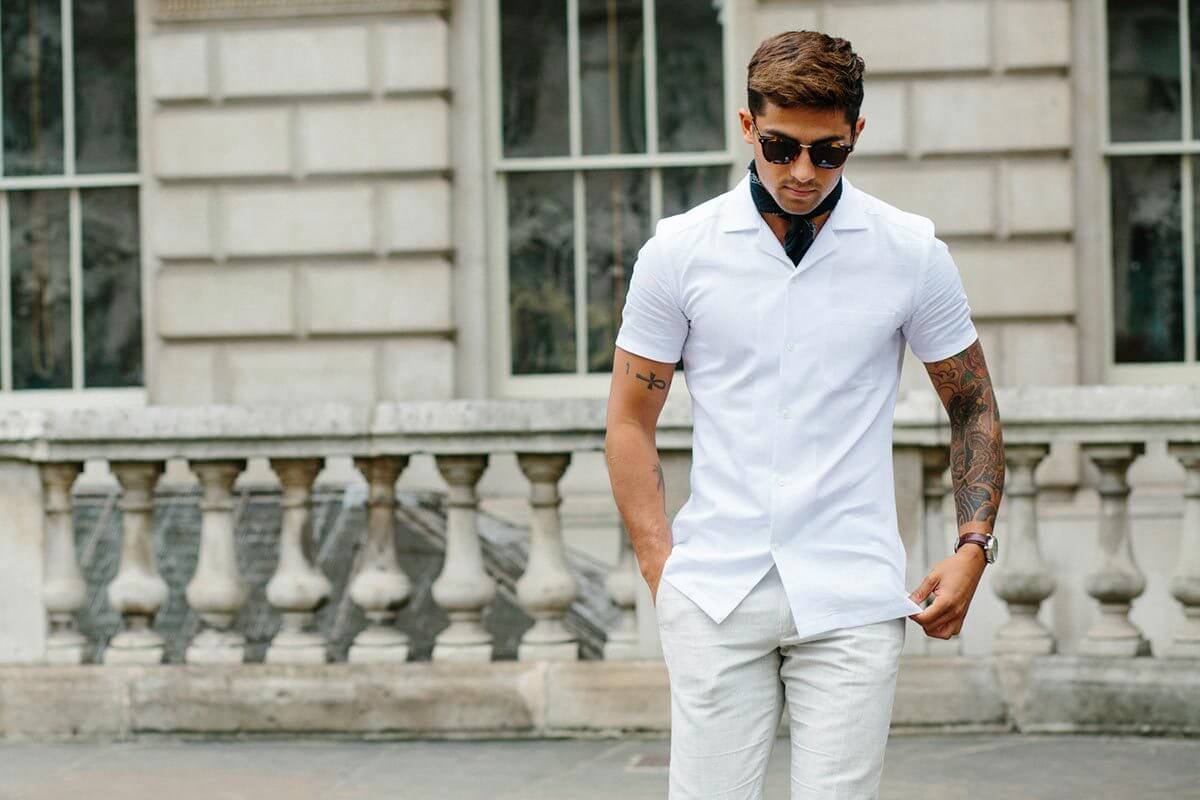 Black and white combination is no doubt trending all the time and it is considered as evergreen. Black and white is such a versatile color combination that suits all but men always stays up confused about what to wear and if you are one of those men then here is some black and white outfit for men that you need to check out for yourself.
Black trouser with white shirt: this black and white combination of men's wear is in trend since a long time now and almost every man looks dashing in this outfit. Here you just need to get a full sleeve white cotton shirt and you need to pair your shirt with a black narrow patterned black trouser or you can also go with black jeans.
Also Read :- Male Frugal Fashion
A cherry red or maroon tie along with a white sneaker shoes would complete the whole look and you can carry this outfit as well as look anywhere you want to. Don't forget to jazz your look up by adding one light brown leather belt. Reverse black and white office-wear: usually people wear dark colored coat with dark pants along with a light colored shirt but here the opposite thing would happen.
You need to get a silk black shirt and a white coat along with a white trouser and you can pair the look with a light colored boats and a silver watch. Make sure to leave two front buttons of your shirt opened just to make sure you look your best in this amazing yet unique outfit.
Casual black and white wear for the winters: here the concept is quite simple you just need to have a black jeans and a casual white t-shits just to make yourself warm in the winter season you can either have a denim jacket over your shirt or you can even have a black sleeveless tracksuit jacket over your shirt. Make sure to have white sneaker and a black statement sunglass if you are going out in the morning time. These were few of the best as well as trending black and white outfit for men that you need to check out.