A Rolex has been the chosen watch for many of the world's most rich and famous. Various politicians, world leaders, celebrities, and sports stars are among those that are in love with the brand. In fact the more you learn it's no wonder Rolex is the most iconic watch brand in the world. So what is it that makes Rolex stand out from the crowd?
Reliability
When it comes to this luxurious brand, there's one thing that shines through in any Rolex model, and that's the level of reliability that you get with it. These items aren't your average run-of-the-mill department store watch. They are top quality timepieces made using the finest of materials and made under the strictest of conditions.
Strict Manufacturing Processes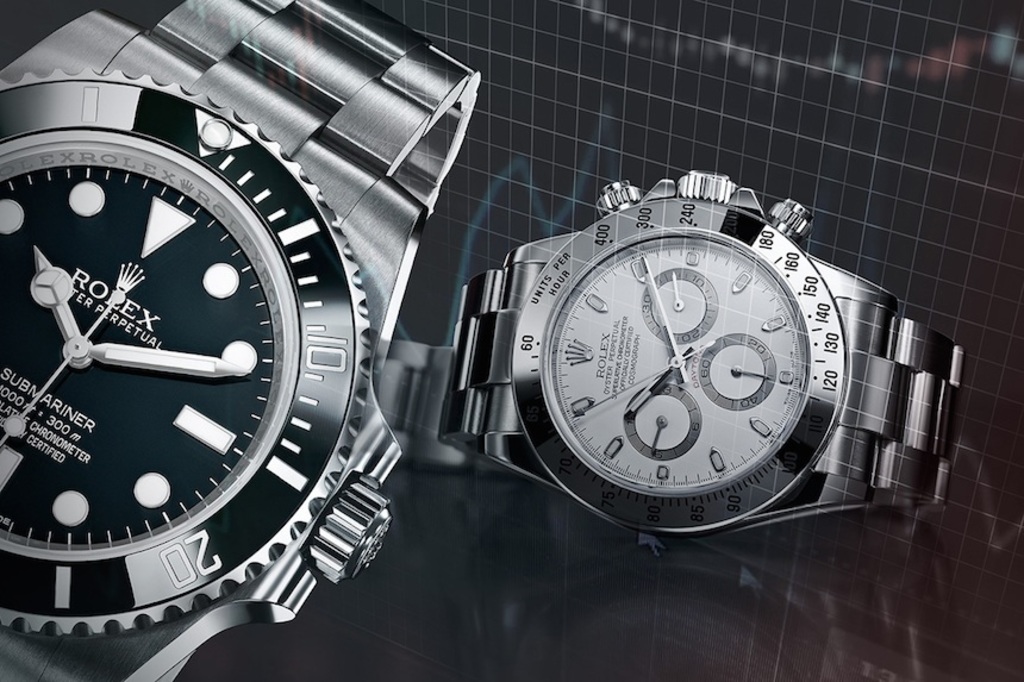 If you spend a little time digging around about the inner workings of the Rolex firm, you'll soon get to see just how much goes into their manufacturing processes. And it all stems from the pursuit of wanting to maintain excellence.
Each and every Rolex watch is tested vigorously before it leaves the Rolex site. The Crash Test is just one part of the and it alone includes more than 20 different drop tests. Using exclusive shock-testing equipment, these watches are tested to the extreme as each one endures being hit with an impact that's around 5,000 G.
To be able to officially guarantee the water resistance levels of the Rolex Divers' watches, each individual piece is tested in a specially-designed, stainless steel tank. These tanks are hyperbaric and as a result can simulate the pressure emitted at 16,000 feet (4,875 meters) below sea level.
The Green Seal
This is like the final seal of approval and is given to every single Rolex watch at the end of it's arduous journey. It essentially attests that the watch has achieved Superlative Chronometer status having undergone and passed all of Rolex's strict testing procedures.
The Green Seal not only applies to the chronometric precision of the movement, but to the watch's waterproofness, power reserve and self-winding abilities as well. On top of that, this exclusive seal of approval is backed by a five-year guarantee that applies to all Rolex models.
The Rolex Factory
In addition to the strict manufacturing princesses Rolex adheres to, the company also operates a very strict work environment too. But that's of no real surprise, considering they actually make their own gold. Yes, you heard it right. Rolex has its very own in-house foundry.
However, unless you are one of a select few, don't expect to be going inside anytime soon. Even workers have a tough time of it. Those on the assembly line must have an ID badge docked and on show after first being identified by a fingerprint scanner.
To access the company's safe, you need to first travel several floors underground, before entering through a bank vault door, past an iris scanner which identifies you through your eyes. But unless you're very high up in the Rolex chain, that's one place you'll only ever visit in your dreams.
In case you missed it!