We all love Barbie and especially girls go crazy about Barbie dolls and there are some girls who got transformed into Barbie dolls. Some of them are naturally blessed with such looks and some girls are so crazy about being a look-alike of Barbie dolls that they went through many plastic surgeries and some are there some girls who use makeup to be similar to a Barbie doll.
So if you are willing to know about those real-life Barbie and Ken dolls then here are some of the beautiful girls listed below who look like Barbie as well as Ken dolls that you need to check out:
1) Valeria Lukyanova: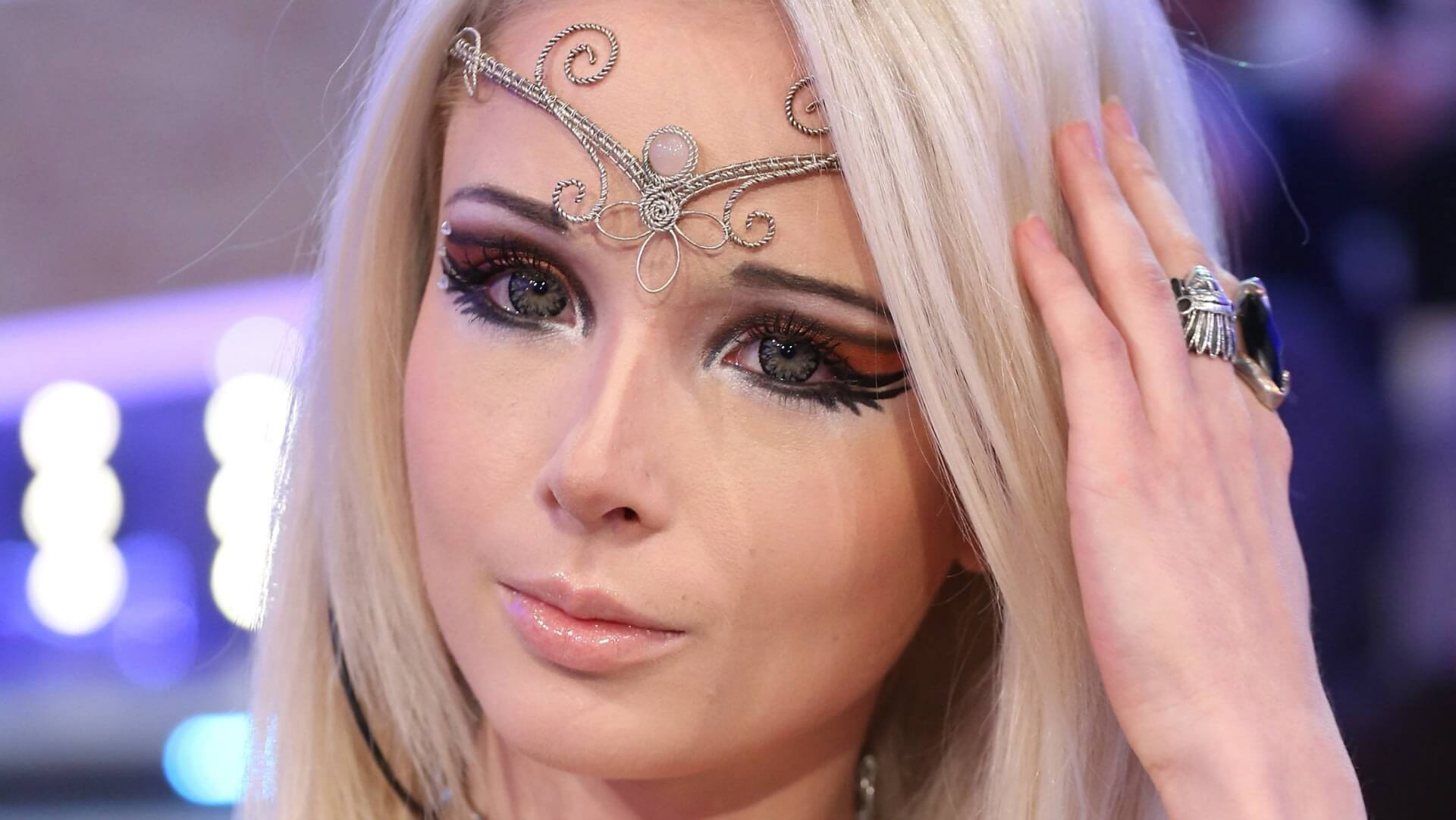 Source: sheknows.com
This diva is a model that lives in Ukraine and she was born on August 23rd in the year 1985 in Tiraspol. She also works as an entertainer in the industry. Because of her look that resembles Barbie doll, she got chance in many songs and also was signed in many albums moreover she was also seen in the movie The Doll which was released in the year 2017 and her performance was appreciated in the movie. She did some small surgeries to keep her look intact and also she uses makeup as well as contact lenses to keep the look exactly like a Barbie doll.
2) Blondie Bennett: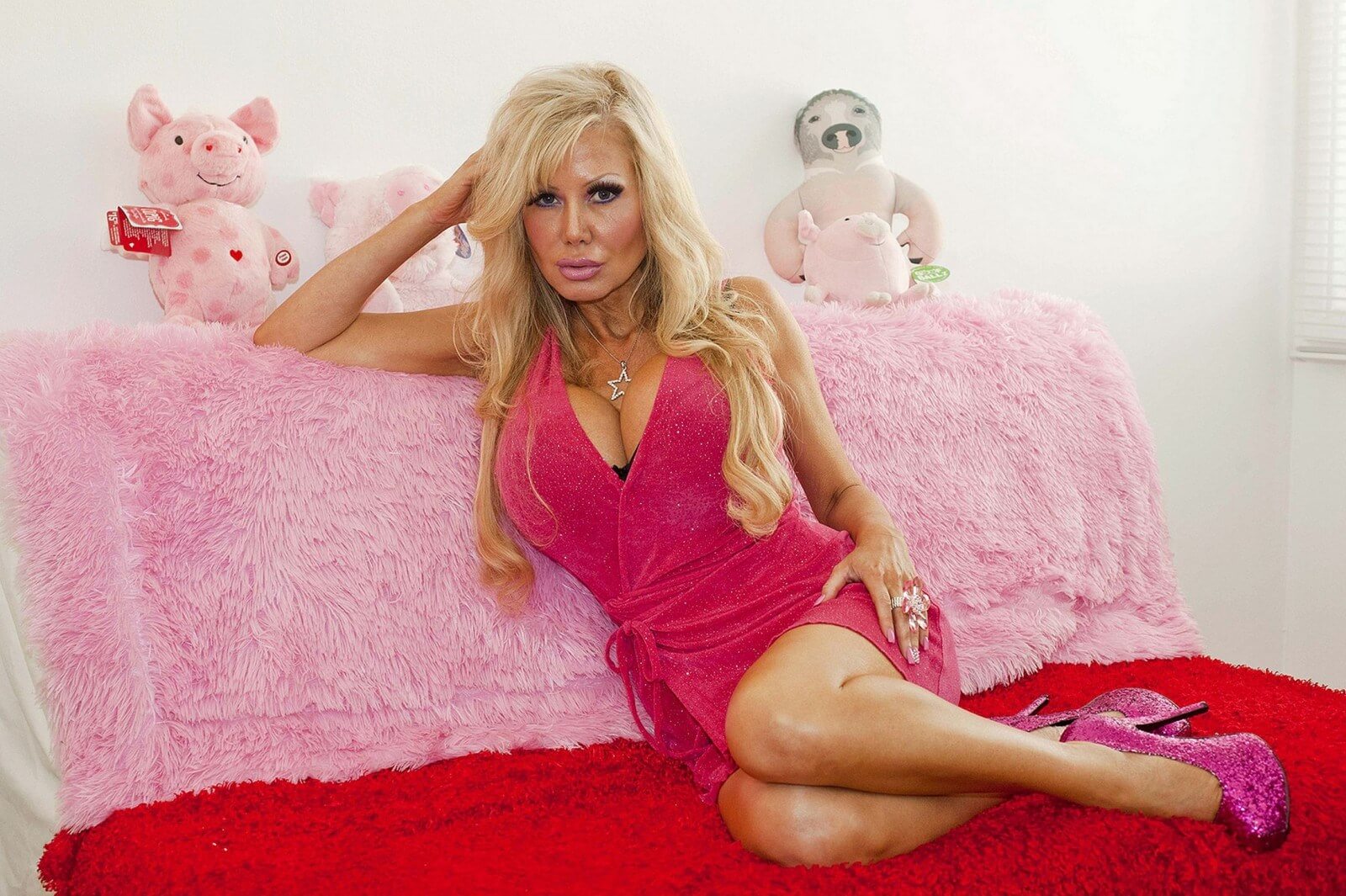 Source: i0.wp.com
This beauty has many fans following for sure and she herself admitted that just because she looks exactly like a Barbie doll she doesn't have to work for her livings as well as for her luxuries rather her fans pay for her living as well as for her necessity and luxury.
She is very much passionate about boob size and that is the reason she went on for many boob surgeries and now she wears a 30JJ size bra which is quite huge and makes her look perfectly hot. She is a California based girl who appears in many talk shows as well as in photo shoots.
Also Read:- Christie Brinkley Surprises Fans By Doing Plastic Surgery Over Face
3) Rodrigo Alves: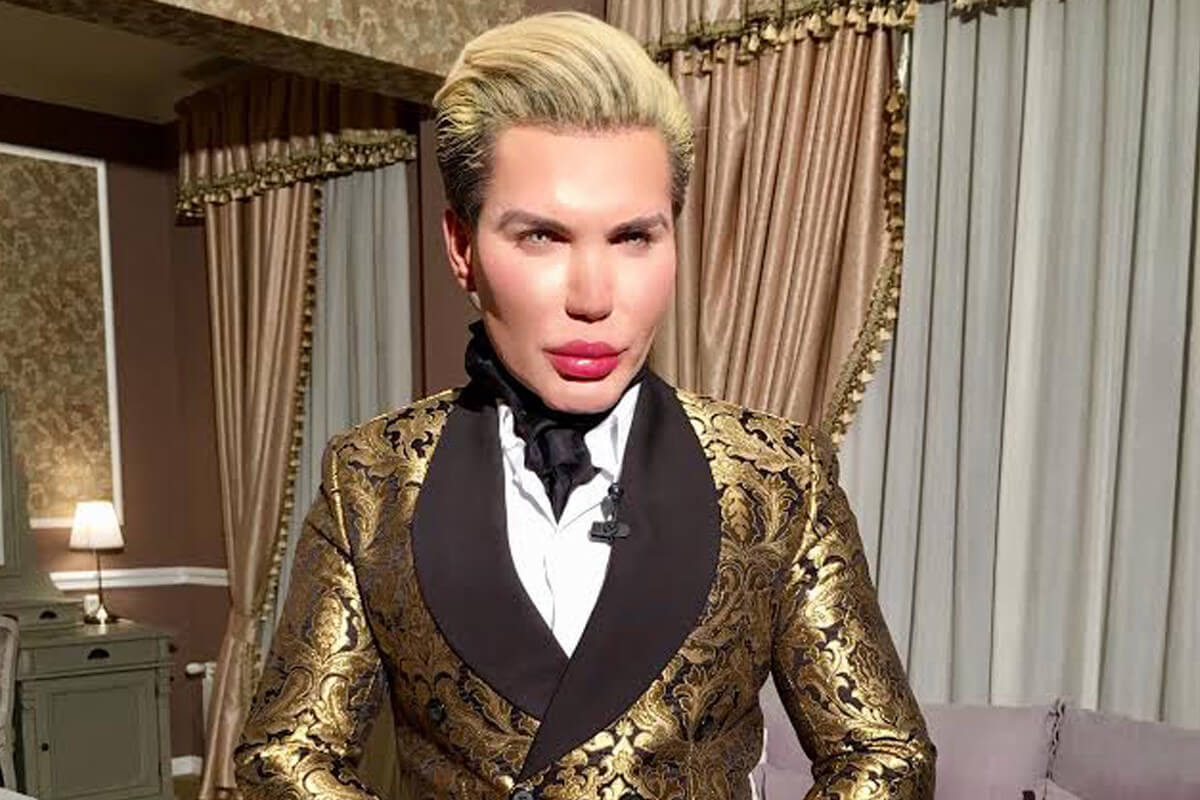 Source: intouchweekly.com
This man got transformed into a human Ken doll and he was born on 30th July in the year 1983 and he was born in Brazil but is a British personality who shifted to London in a young age of 19 for show and later this real-life Ken doll has settled his life as a television personality and he has a huge fan following which cannot be denied. Rodrigo Alves was not fond of his own face that is the reason he went on much plastic surgery which enhanced his look more and more like a Ken doll which actually got him popularity. If you are the one who thinks that this gentleman has already spent a lot in his plastic surgeries then you may not know the fact that he owns over 200 pairs of shoes.
4) Amber Kohaku Chan: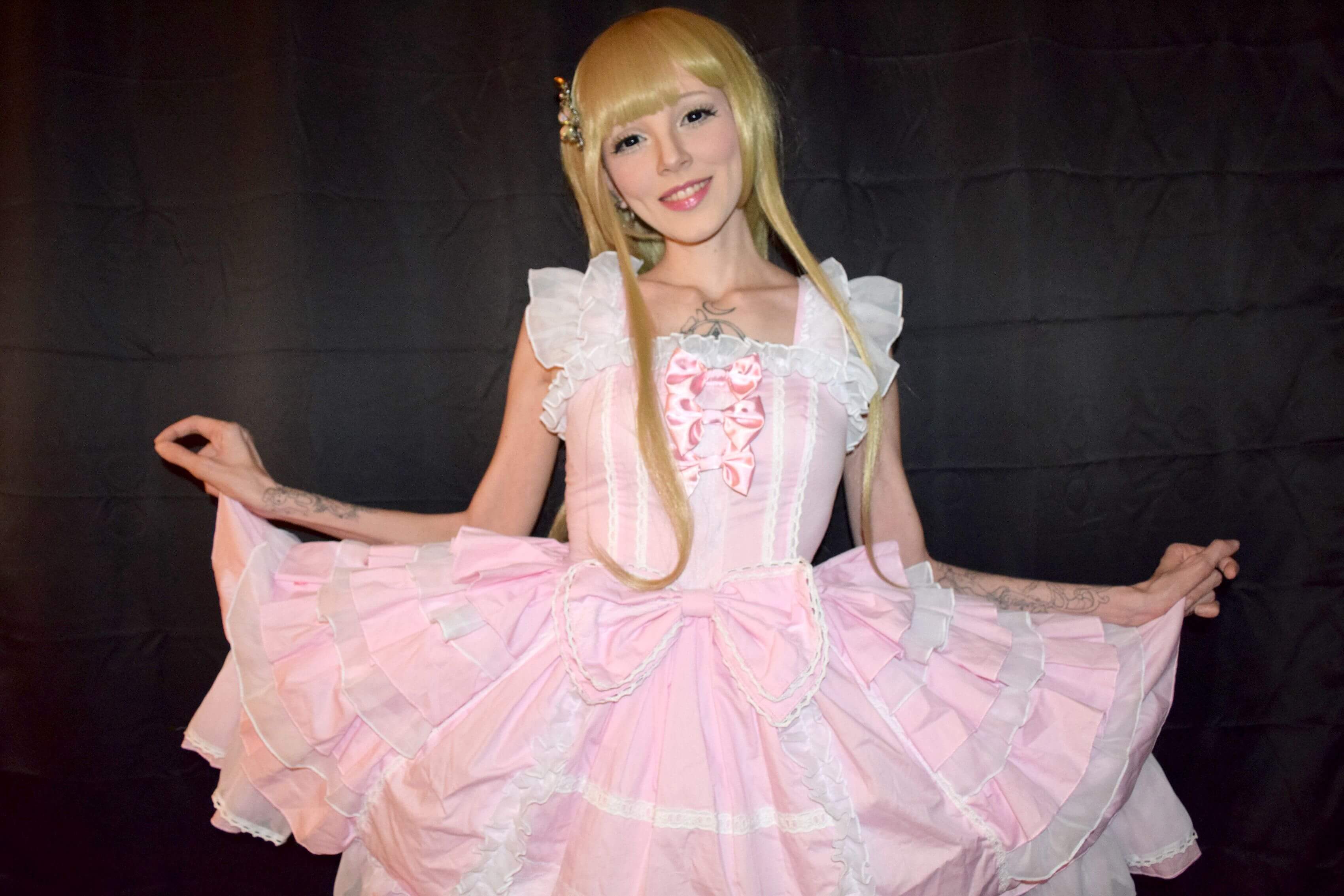 Source: hearstapps.com
Her real name is Amber Guzman and after she got famous she got named as Chan. She seems to be exactly a real-life doll and unlike others, she didn't go under the knife and without any surgery, she managed to look exactly like a doll. Her big apple like eyes is the reason behind her beauty although she has a perfect face shape just like a doll. You would be amazed to know that she just does makeup in order to look this perfect all the time. Her look like Barbie is due to a debilitating disorder but instead of falling apart she stood straight.
5) Justin Jedlica: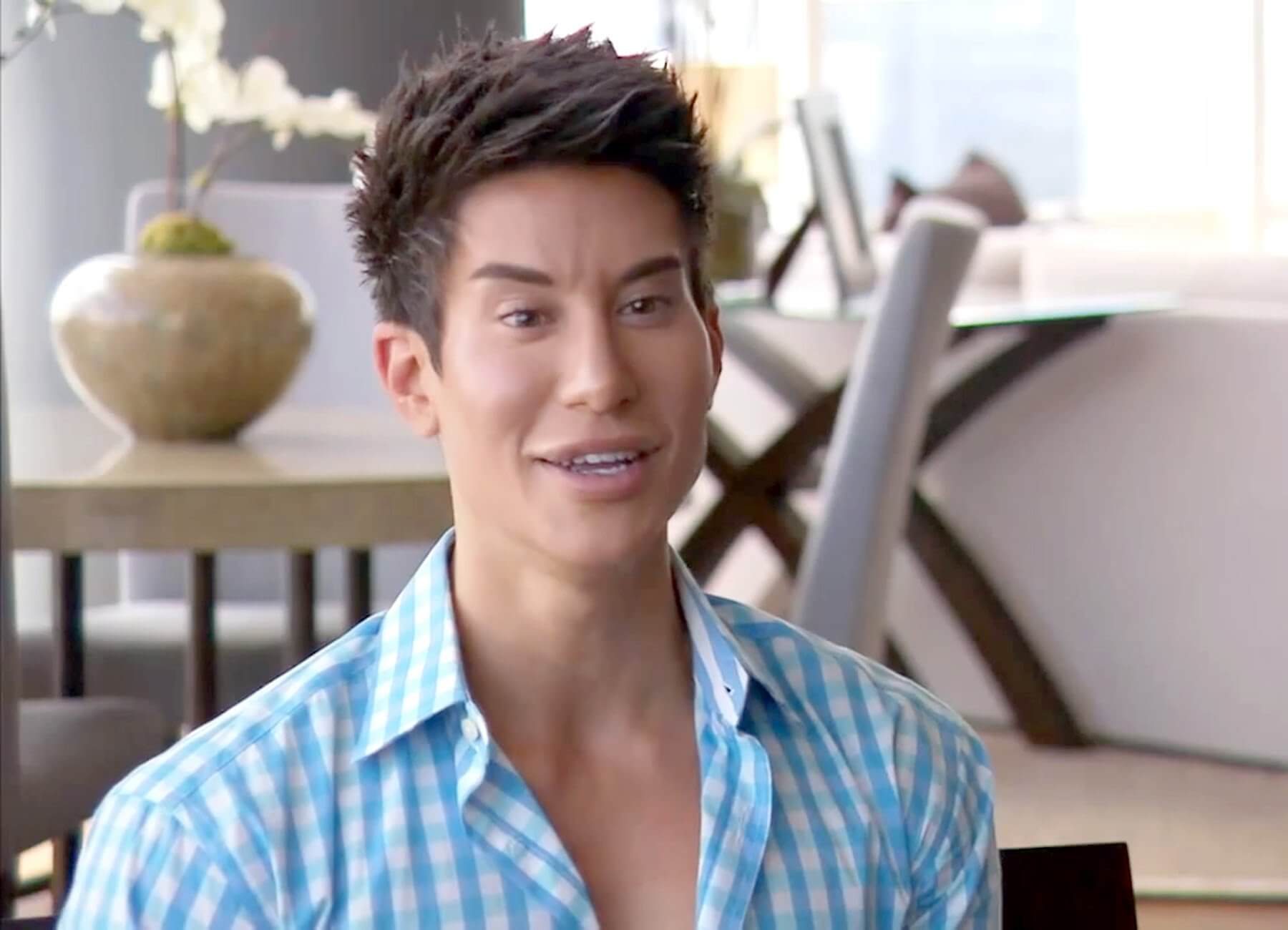 Source: thenextrex.com
This real-life human Ken doll came into fame because of the reason that he went for over 300 plastic surgeries and after all, he managed to look like this now. It is said that almost 170,000 billion dollars were spent on the surgery and after that, he was shown in many shows as well as in many photo shoots. He also got married to a man and then got divorced and now he owns business with his ex-husband at Chicago.
6) Nannette Hammond: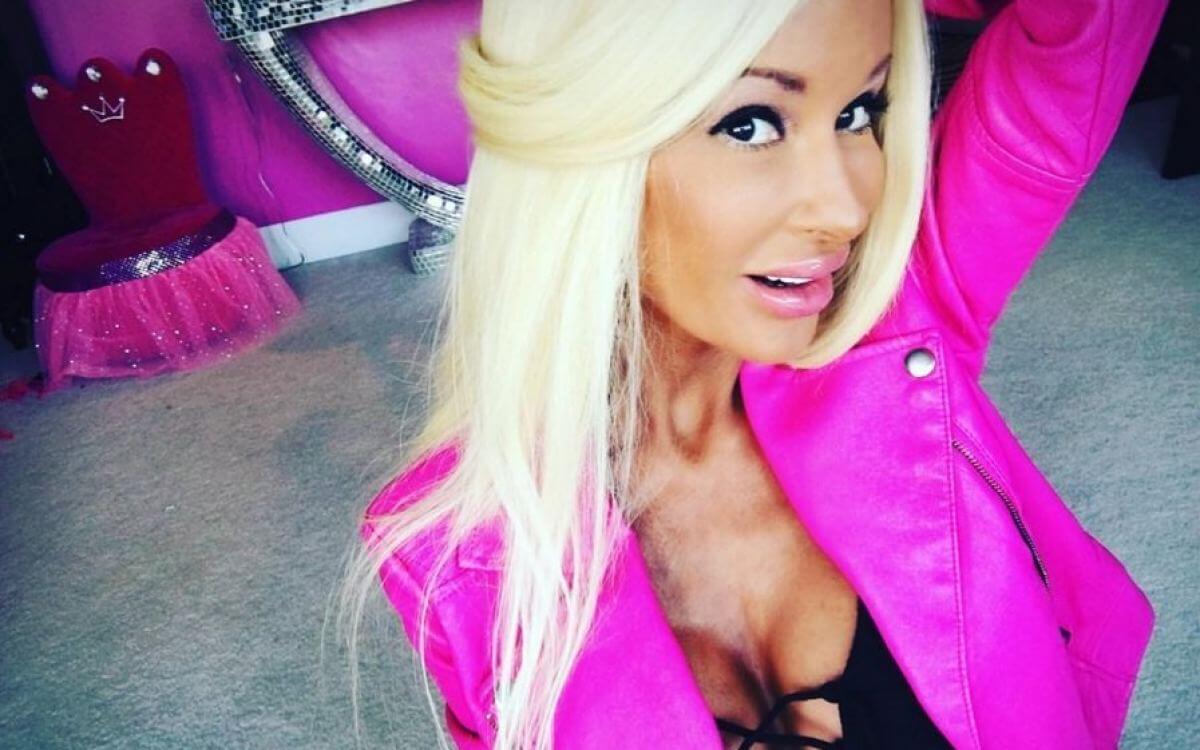 Source: zmones.lt
This lady is an example that you don't need to utilize beauty for working rather she is a mother who loves to stay at home and moreover, she is a mother and lives in Ohio. She loves big boobs that's is why she got many boob surgeries and now her boo size is recorded as 28H and she has also done lip surgeries and she keeps makeup as well as hair extensions done in order stay fit as well as well doll-like.
7) Alina Kovalevskaya: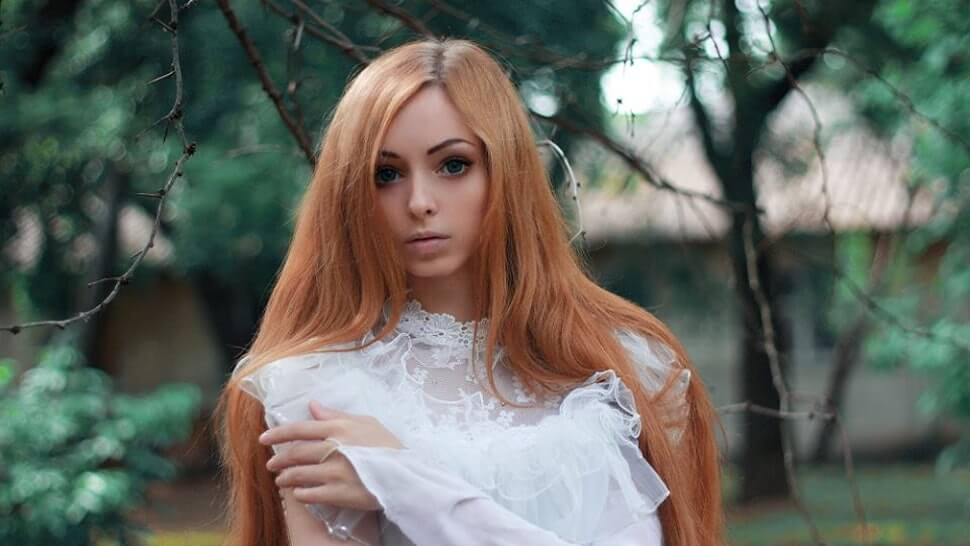 Source: imgix.bustle.com
This lady has not gone through any surgeries till date but still looks exactly like a living Barbie with the entire sharp Barbie feature. Instagram as well as other social networking platforms go crazy for her single picture.
She naturally has plumped lips with big eyes as well as small nose and she doesn't even uses too much makeup to look the way she is. She claims that her looks as well as features are entirely god gifted and she is glad about it.
These were few of the real-life Barbie and Ken dolls that you need to check out and also you can find more such interesting things at Fashionterest.