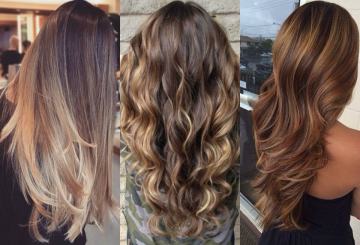 Hairstyles tend to speak a lot about the personality of the person and adds an extra effort on emphasizing your beautiful look for the day. And if you looking for some new experiment on your style then try to go for some funky highlights to glam up your look for the season. Just imagine
brown hair with highlights
of your choice could be just the exact look you need for gaming your style.
When we say brown hair, there are definitely different shades on every woman's hair. Thus, highlights of each kind need to be selected according to your hair type. Highlights are there to compliment the base of your hair, no matter how bold or how light highlights you have chosen to work with. The right combination of
brown hair with highlights
will be a game-changing and radiant factor for your style. To follow what fashion industry follows, let's look at a list of ideas for hair highlights and make your day better.
ALSO READ :- SHORT HAIRCUT STYLES: WHY GROW OLD, WHEN YOU CAN BE BOLD?