Diamonds are expensive and special gems that's why buying them should be done appropriately. Especially if they are meant for engagement rings. Engagement rings are special since the person who will be receiving it is extra special. Men would do anything to make their engagement rings unique. Where to buy personalized engagement rings in Dallas? There are a lot of beautiful custom engagement ring in Dallas, so better choose the right one to buy. 
Is It Cheaper to Get a Custom Engagement Ring?
You can save, or you can spend more depending on the kind of ring you have in mind. The most important thing to determine first is your budget, design  and other factors.
Factors That You Need to Consider When Buying a Custom Engagement Ring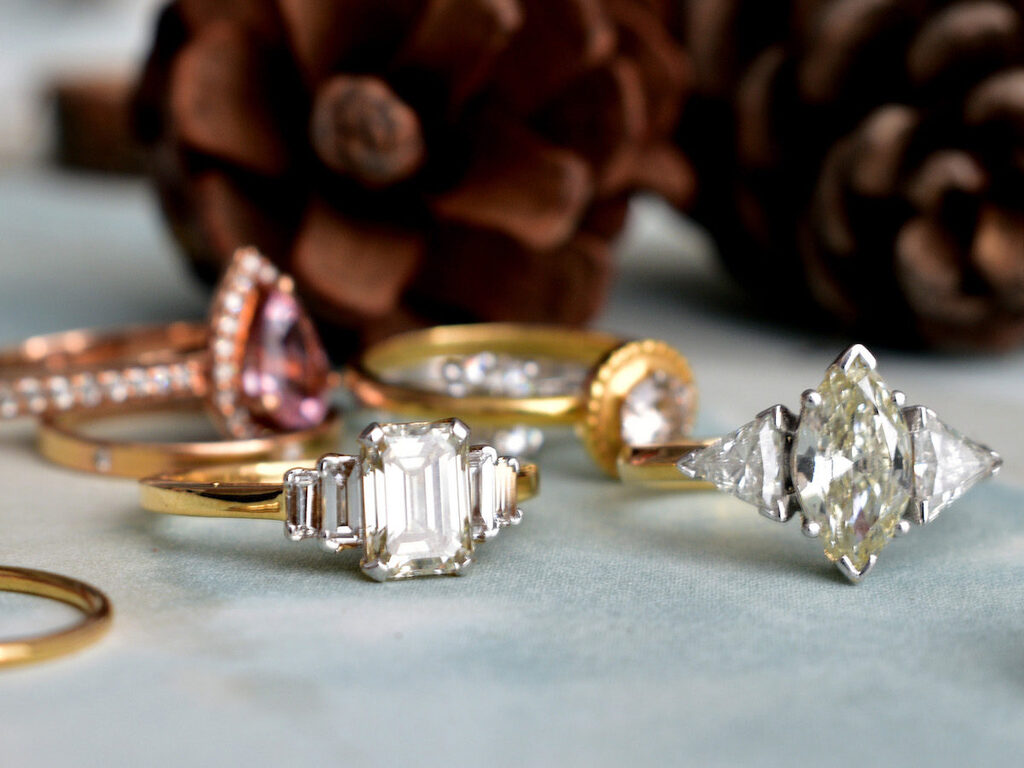 Source: etsy.com
Jeweler
There are a lot of Custom Jewelers In Dallas TX, and sometimes they are all good that's why it's harder to choose. One thing that you can do is also make recommendations from friends who have already tried purchasing rings from a jeweler.
As they say first-hand experience is still the best way to know if the quality of an item is really excellent. GIA (Gemological Institute of America, inc) certifications should also be seen on the jewelry store. 
Be Ready 
The designs you have in your mind should come with a better design. It can be a drawing or a picture which can be laid out using software tools, or you can ask a designer to make the layout for you.
Having a blueprint to shoe your jeweler will be easier for them to quote  price and give recommendations of there are better settings and metals for your ring. Custom engagement rings need detailed features to make that ring you have in mind come to life. 
Choose the Right Diamond
Best custom jewelers in Dallas would recommend a high quality diamond for your personalized ring here are some of the factors you have to look for in diamond:
1. Color 
Diamonds may look colorless, but diamonds are graded according to its color:

D, E, F – Colorless diamonds and high grade ones, however they are rare and expensive. 

G,I and J -Nearly Colorless diamonds. They are good alternatives for the colorless ones since their color is barely noticeable.




K, L, and M-Faint colored diamonds. Its color is a little obvious.

N, O, P, Q and R-Very Light colored diamonds 

S,T,U,V,X,Y and Z-Light colored diamonds. Diamond colors are obvious. 

Getting the most colorless diamonds will be the best choice since it can affect the brilliance of it.
2. Clarity
Flawless diamonds are the ones that don't have any inclusions even under magnification

Internally flawless diamonds are the ones with clear conclusions under 10X magnification.

Very, very slightly included (VVS1 and VVS2) are diamonds with slight inclusions but still difficult to be seen under 10x magnification. 

Very slightly included (VS1 and VS2) are diamonds with minor inclusions  visible under 10x magnification with effort. 

Slightly included (SI1 and SI2) are diamonds with noticeable inclusions under 10x magnification.

Included (I1 and I2) are diamonds with obvious inclusions and can affect the brilliance of the stone. 
3. Cut
Choosing an expert diamond cutter to have a good quality diamond is important, Diamonds should have a proper proportion when cut and this can only be done by a skilled diamond cutter. Make sure to buy from jewelers who have a reputable diamond cutter. 
4. Carats 
Know how many carats you want your stone on your personalized ring to be. Take note that 1-carat rings are usually expensive since they have a distinct characteristic, especially round ones. 
Also Read: Classic Engagement Rings: A Symbol Of Your Love For Eternity
Is It Bad to Buy Your Own Engagement Ring?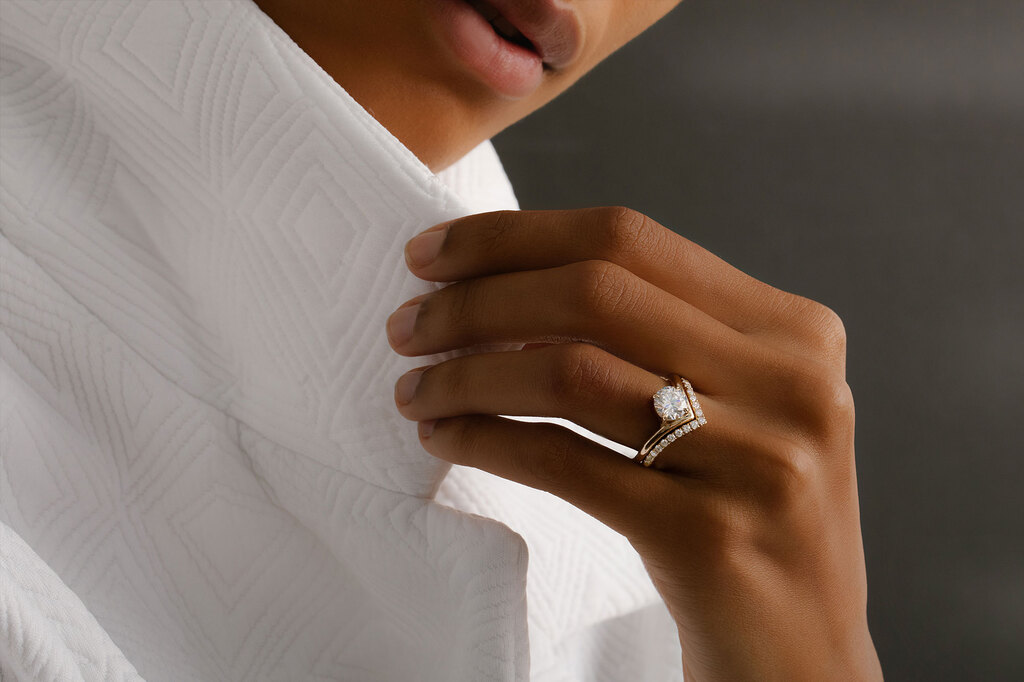 Source: datocms-assets.com
That depends on the woman's perspective; some may prefer to buy their own ring, so they can get the exact design they want and some may want it to be a surprise. That would depend on how the couple agrees on the arrangement. 
Custom Jewelry Dallas shops offer a wide variety of ring settings, designs and metals you can choose from to customize the engagement ring your partner desires and make it more personalized by setting it according to your partner's preference.
So if you are wondering where to buy personalized engagement rings in Dallas. You can now use the guide given above and start the necessary actions, so you can be able to pick the perfect ring for your partner.