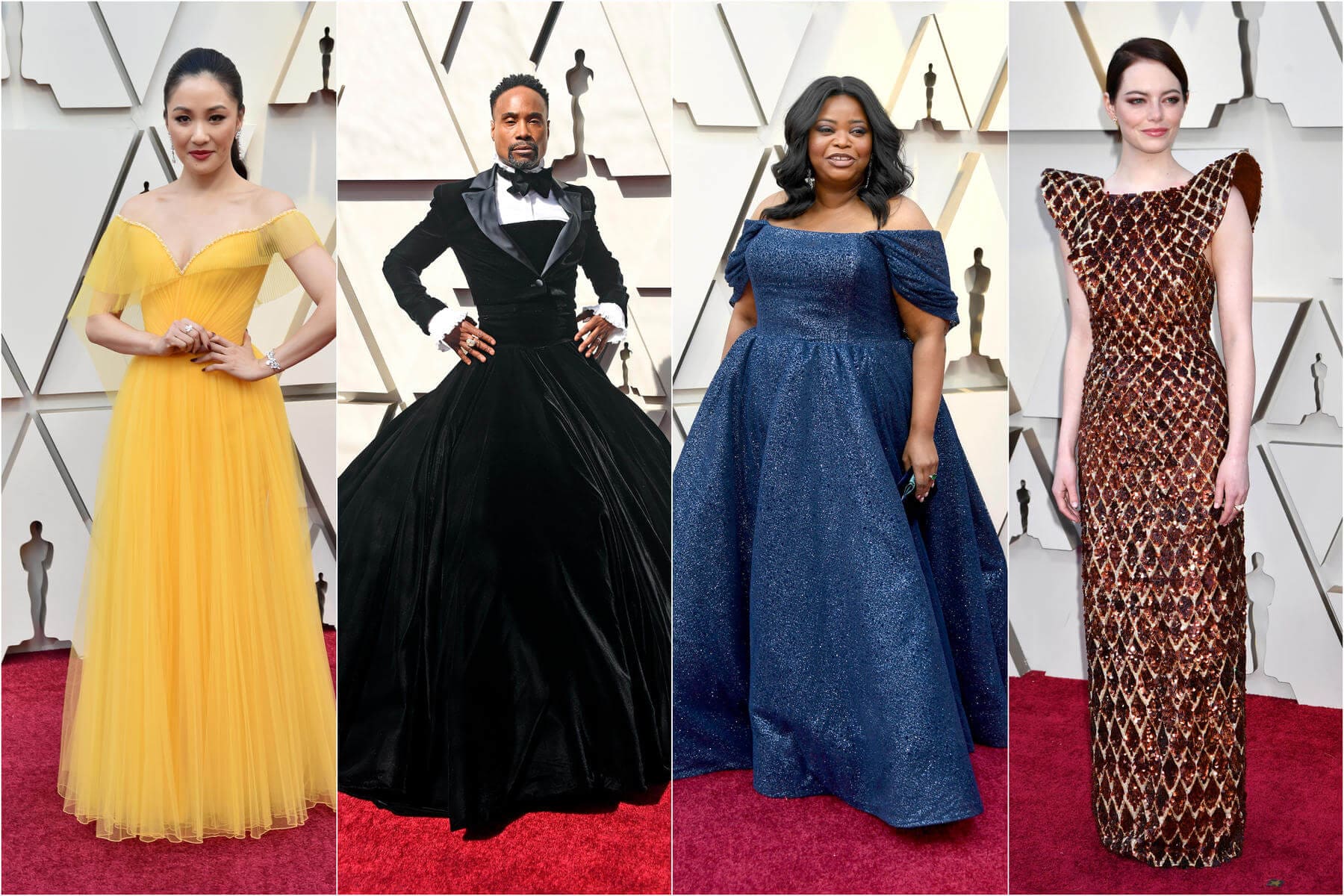 Oscars seems to be the most prestigious award show that takes place in Hollywood and here many prestigious as well as famous artists gather together to run in the red carpet and so it is basically the place where you would see the best ever styles of famous actors as well as actresses and many more artists in the same ramp and so people would definitely be judging the one running in the red carpet so every artist tries to look the best for the eve event and the Award Show took place in Sunday that was 24th of February and if you missed the show then are some highlights of the Oscar 2019 Fashion, show and everything else that you should check out:
1) Oscars Dress Rolled Up In Nudes: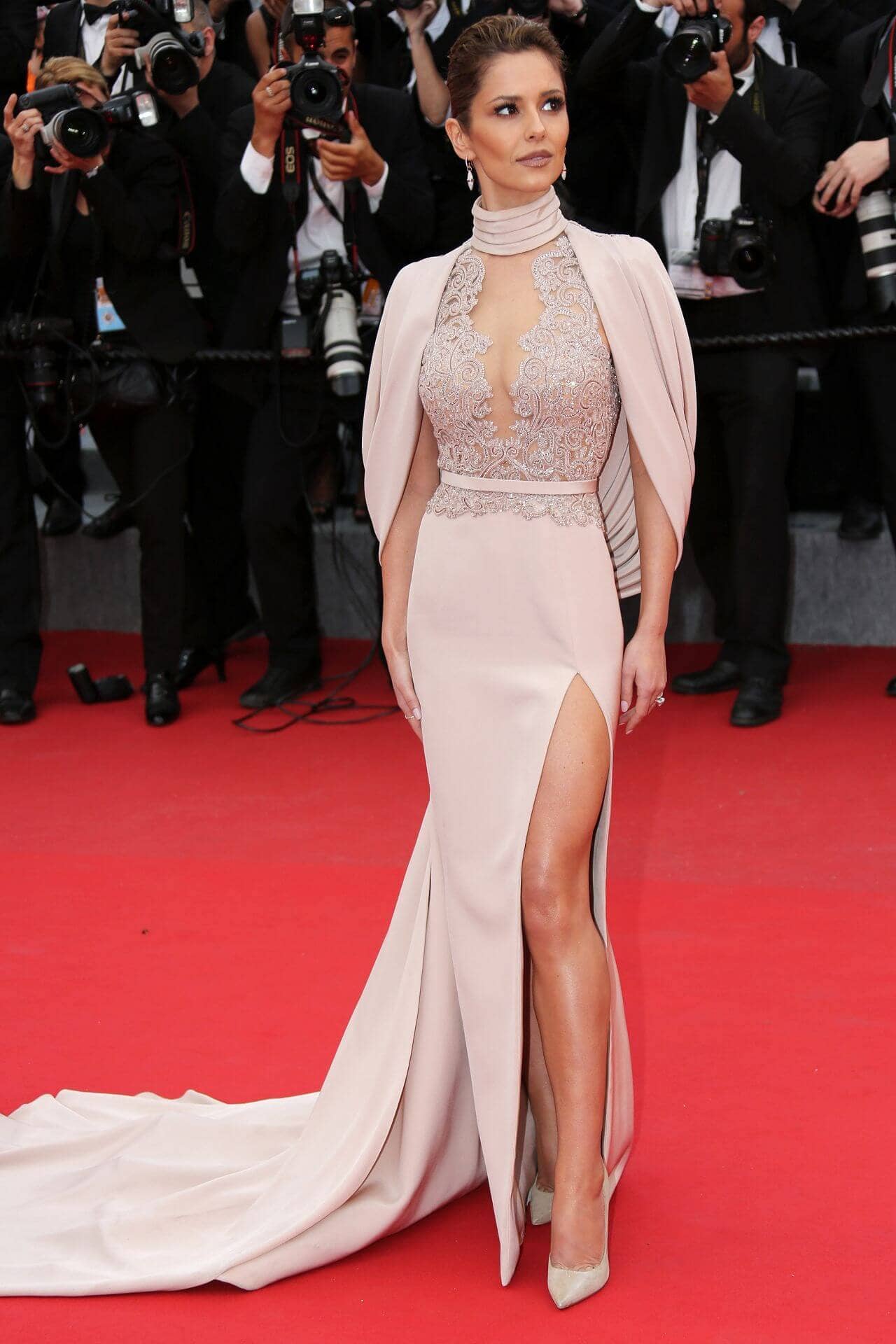 Source: pinimg.com
Also Read:  Celebrity Fashion Show: The Unseen Trends Of Famous Personalities
Many ladies were spotted wearing nude colored or muted colored dresses and honestly, they looked gorgeous in that and the trend of wearing muted colored dresses as well as nude colored dresses can be copied from the Oscar award looks of the ladies here. even in this picture, you can see a beautiful nude dress worn by this diva and the dress as well as the entire look was all muted down which basically made them look more prominent as well as gorgeous and also the minimal jewelry made the look simple but beautiful.
2) Jennifer Lopez: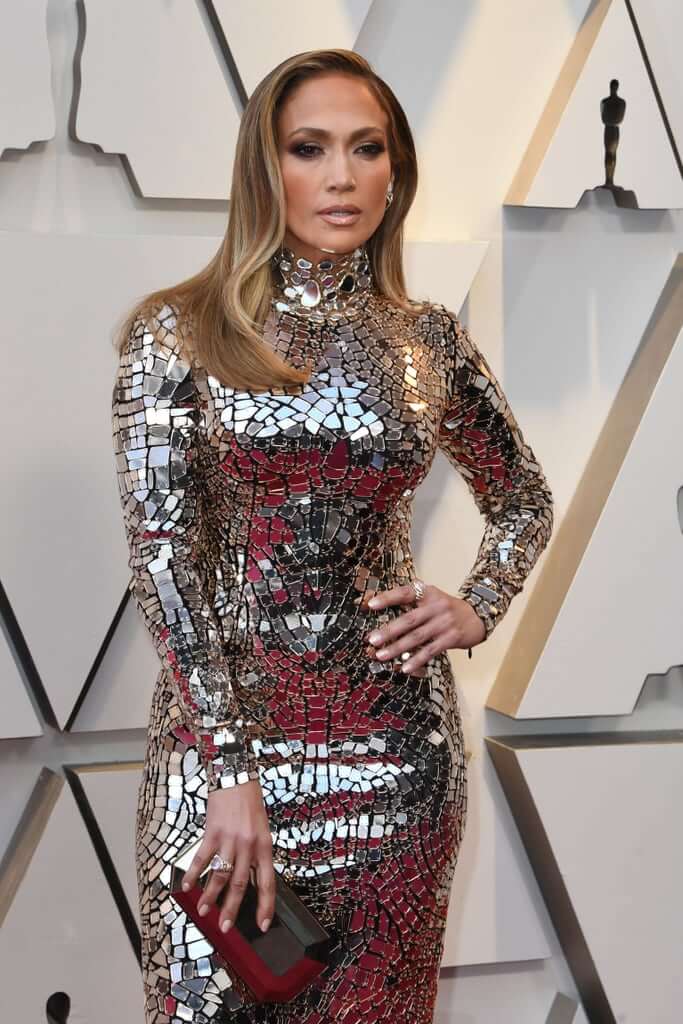 Source: popsugar-assets.com
This beauty seems to be aging in reverse for sure and this lady definitely looked jolly and all glamorous in the event and she is definitely the one who might have attracted all the eyes at the event and while she posed for pictures she looked amazing. She wore a beautifully gorgeous dress by Tom Ford and she literally stunned everyone for sure. she wore a skin fitting long gown which had mirror work all over and there is rarely any space in the gown rather than mirrors and also she carried a matching clutch as well a ring and a pair of small earrings completed her look and also she kept her makeup muted down so that her dress could seek all the attention at the event and also it can be said that she wore one of the most dramatic Oscars 2019 dresses.
3) Pose's Billy Porter: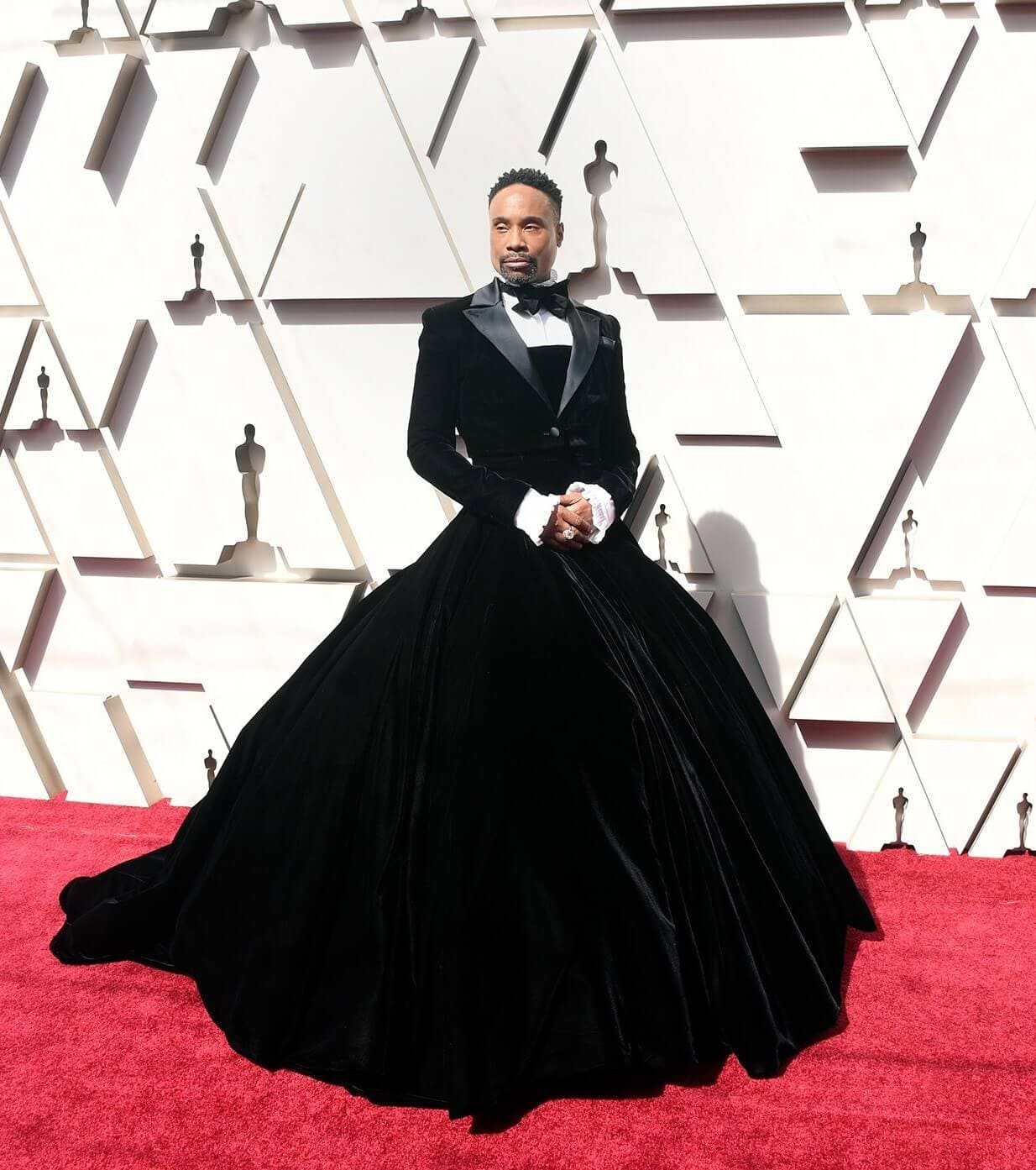 Source: wordpress.com
He wore a Tuxedo dress which is designed by Christian Siriano and he flaunted his dress like a confident man in the event. His dress is to prove some people wrong who think that gown is just for ladies and men have to get themselves limited in just suits and pants. Here you the dress is basically a fusion between a suit from the upper part and a gown from the lower part. Here he basically wore a white shirt inside with a black bow and a flowing gown which looked like a coat from the upper part. This has to be the most unique dress of Oscars 2019 and this man carried it so well. the long visible white sleeves seem to compliment the outfit and also here he wore a diamond ring in one hand and nothing else and kept his beard in French cut and altogether he literally rocked the floor.
4) Kendall Jenner: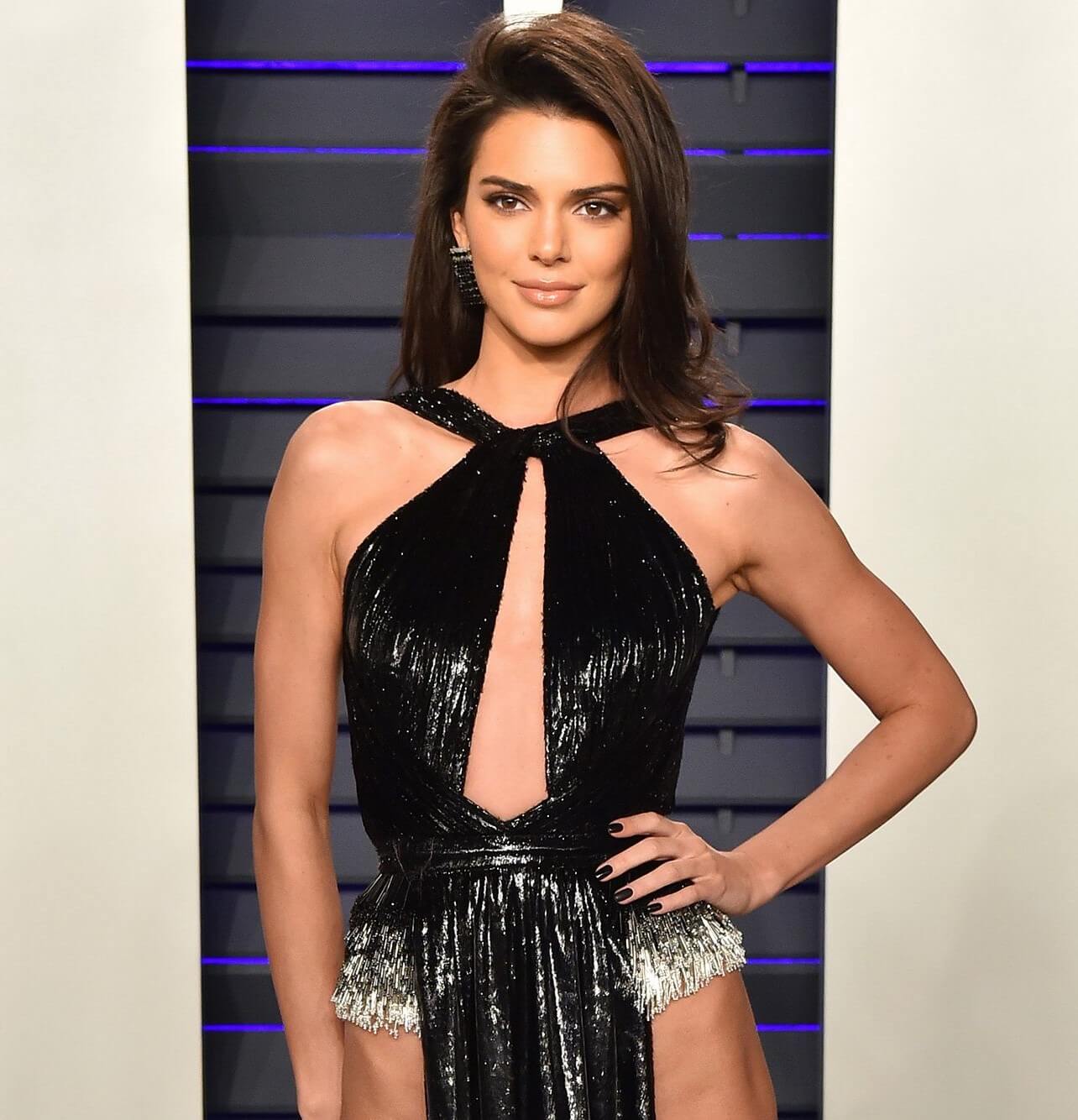 Source: wordpress.com
Kendall Jenner was once Victoria secret's model appeared in a sexy black dress and looked all glamorous up all the time in the red carpets of Oscar 2019 and her dress is definitely counted among the best Oscar 2019 dresses and she walked like a diva in the red carpet and the self-confidence can be seen through her face which everyone loved for sure. she wore a chic black dress which literally has nothing at the sides but the front, as well as the back portion, is well covered with a flowing skirt like thing and the sides there is some silver work done at just below her waist portion and her entire dress looked all glittery and sparkly. She kept her makeup natural and kept things minimal and to complete the look she wore a black stoned huge pair of earrings and also she walked the red carpet in her classy black heels which looked contrasting with her entire look and her looked literally attracted many eyes and we on the other side loved the way she looked.
5) Lisa Bonet With Jason Momoa: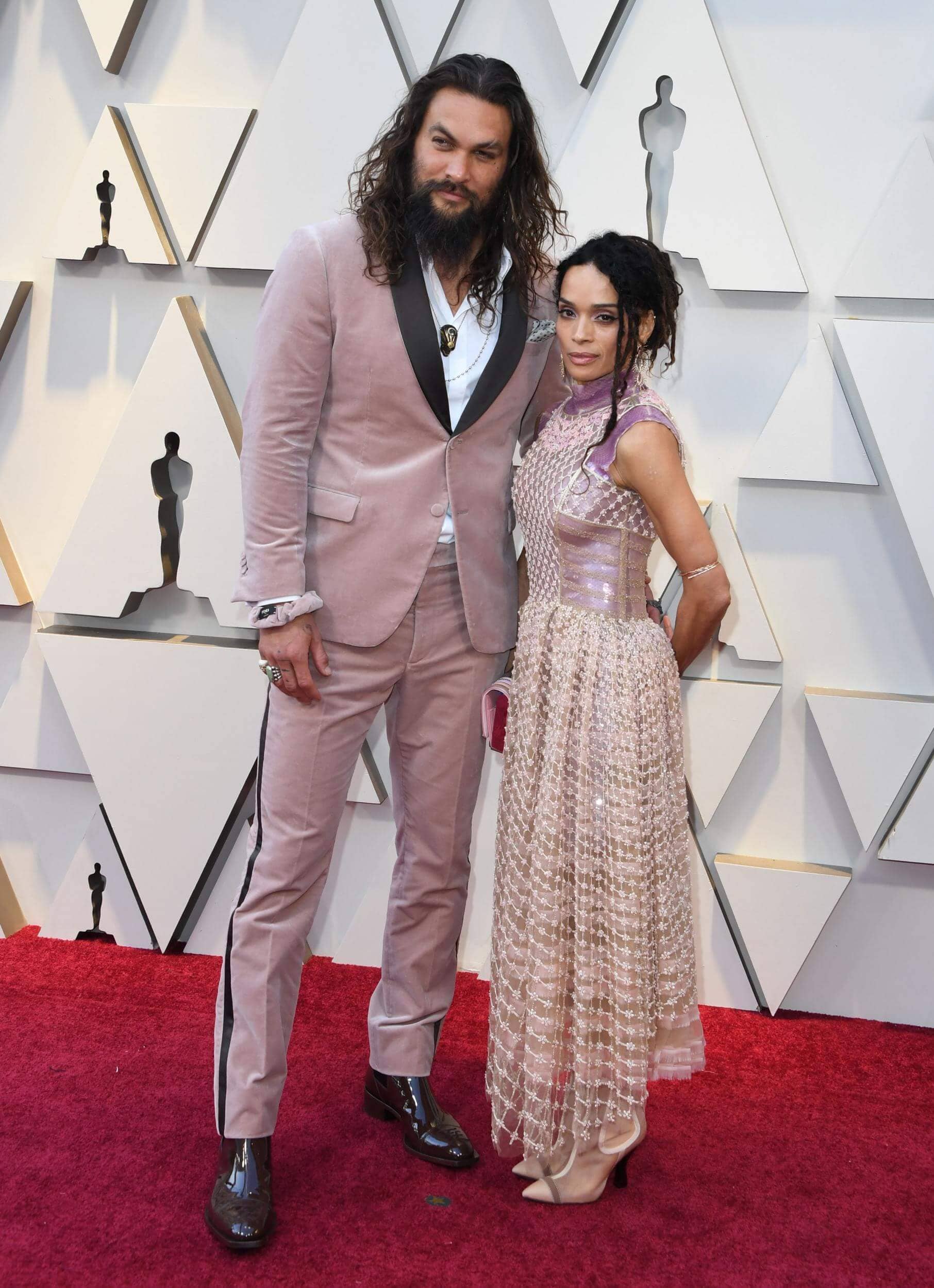 Source: independent.co.uk
The couple looked kind of matching as they posed for the click and Lisa Bonet wore a classy dress by Fendi Couture whereas Jason Momoa chooses to wear a suit by Karl Lagerfeld. The color of both the outfit looked pity same and they appeared like light mauve color with a hint of pink in it and the couple looked amazing for sure. here Jason had big hairs with the full face of beards which looked the best for sure and with a finger ring as well as a classic pair of brown leather boots he completed his look while Lisa kept everything minimal and a hint of makeup as well as classic nude heels completed her look as well.
6) Kacey Musgraves: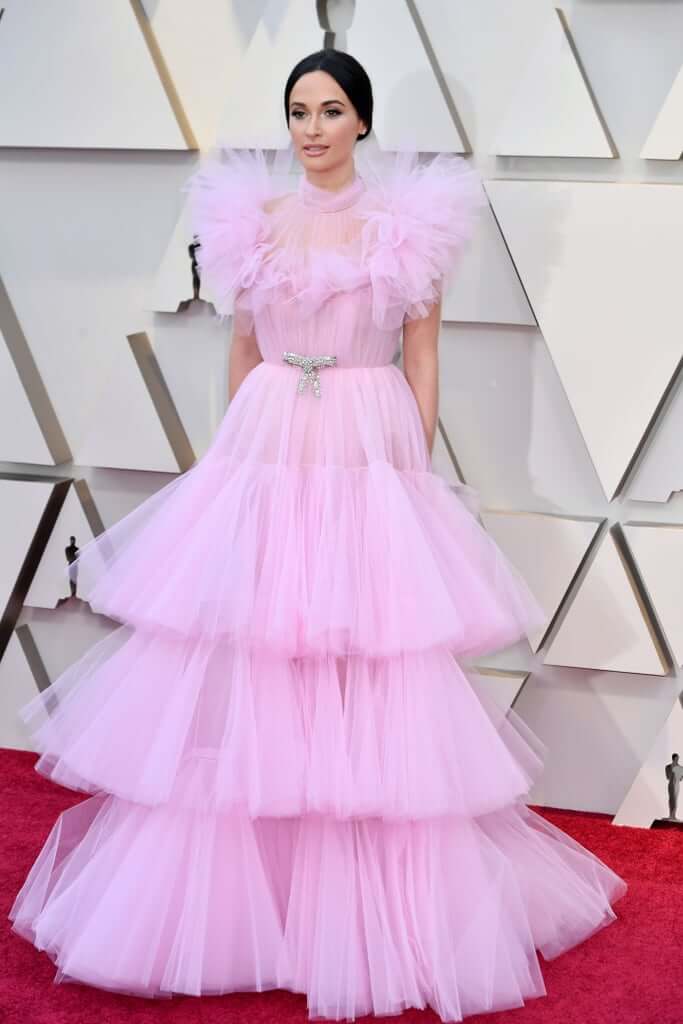 Source: popsugar-assets.com
This lady definitely looked like a princess in her dress which she got designed from Giambattista Valli and she definitely looked amazing in her gown. She wore nothing with the dress and let people notice the dress only and she walked the red carpet keeping everything simple as well as sober and she also chooses to keep her makeup nude and minimal for the event. Coming to her dress she chooses to wear a beautiful pink gown which has parted flows at the skirt area and the shoulder area also had some beautiful work going on and the silver bow-like thing on the middle of the waist looked gorgeous and made her look the best as well.
7) Chris Evans: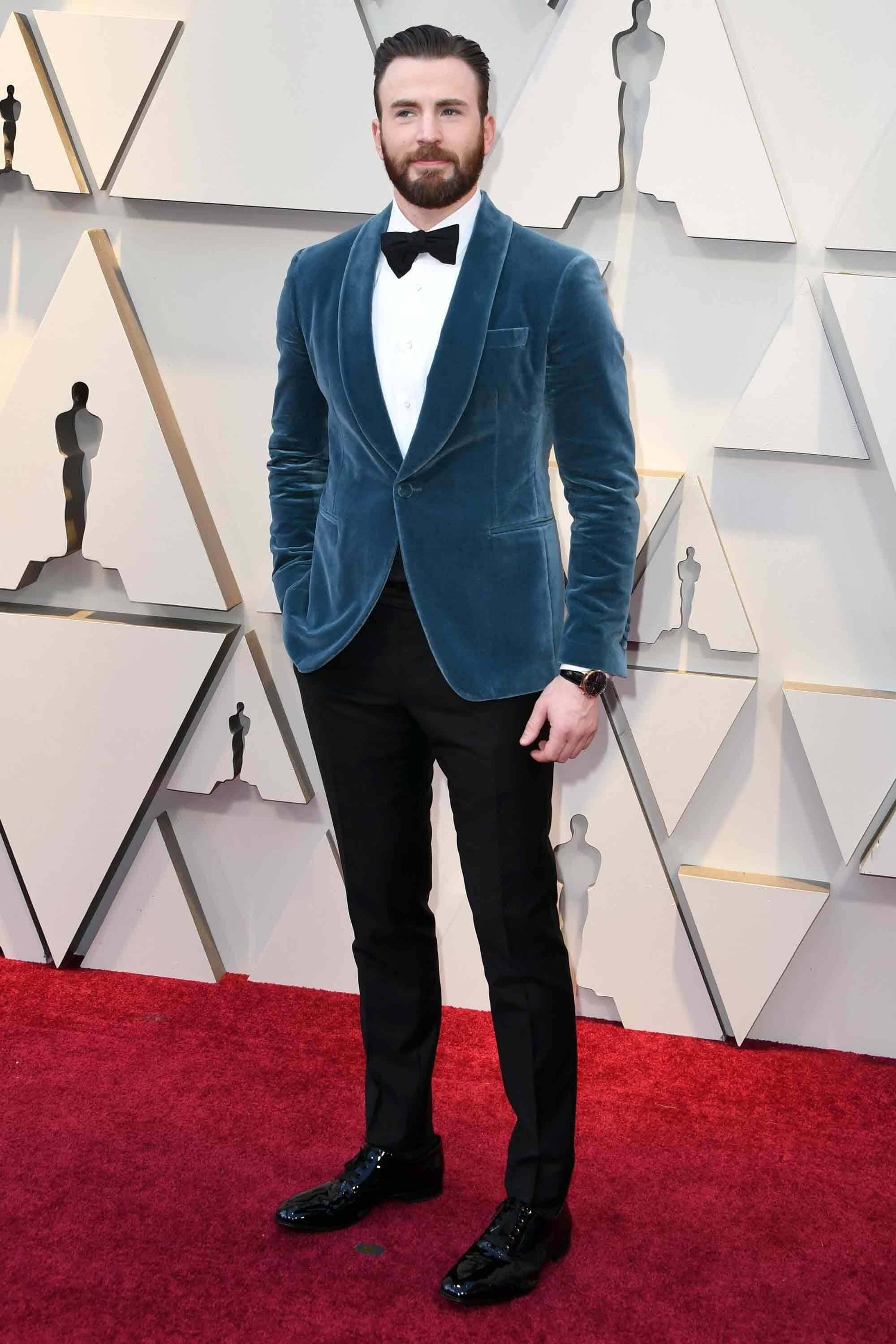 Source: pinimg.com
This handsome hunk looked fresh as always and he makes up to the red carpet of the Oscars 2019 wearing a suit designed by Salvatore Ferragamo and it is for sure that no one could actually take off their eyes from this hunk. The charismatic smile that he always carries up with him seems to be deadly and as he posed for some pictures he looked totally adorable. Here he wore a classic white shirt with a basic black trouser and on to that he wore a velvet coat of sea green color which basically added that much-needed color into his appearance and also the bow on this collar completed his look. He wore a classic black leather boot pair which looked amazing and matched well with his entire outfit. He kept the full face of beard on which matched well with his look and overall he looked amazing for sure in the event.
8) Regina King Walking The Red Carpet: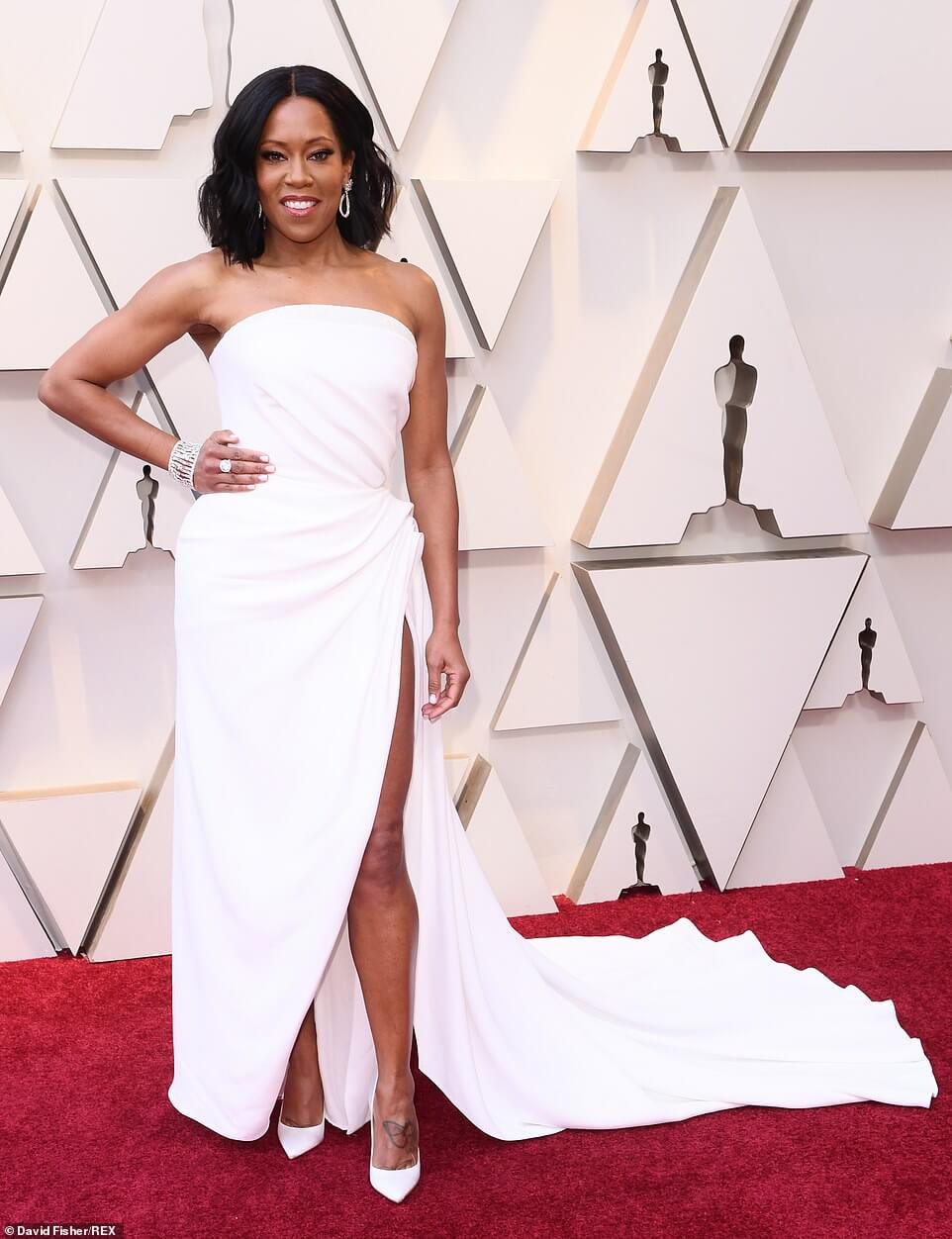 Source:dailymail.co.uk
Regina King made her entry like a real queen and she looked all royal for sure with her appearance but she at the same time kept her look minimal and didn't went up with a too loud dress or makeup and even she kept her jewelry a bit soft this time which we loved for sure. she wore a chic styled white gown for the evening she looked absolutely stunning on her for sure and she flaunted her look like a lady boss for sure. the gown is slit from one side and the flow is at the back portion only and the gown is strapless as well which make the dress appear so beautiful and she paired the dress up with diamond thick bracelet and ring for her one hand and she wore a pair of diamond earring as well that's it for the jewelry part and also she wore minimal makeup and kept the look more neutral and classy white heels completed her look.
These were few of the best Oscar 2019 dresses that you need to check out and also you can find more at Fashionterest.