If you are one of those people who like to make a grand gesture every now and then (and aren't we all, at one time or another?) then you might have decided to propose to your partner on New Year's Eve. It seems like the perfect time, after all: a new engagement and planning for a new life together, all kicking off here and now, at the very end of the year, ready for the new in more ways than one. But there are few factors you should take into account before you decide to go ahead.
Know Your Partner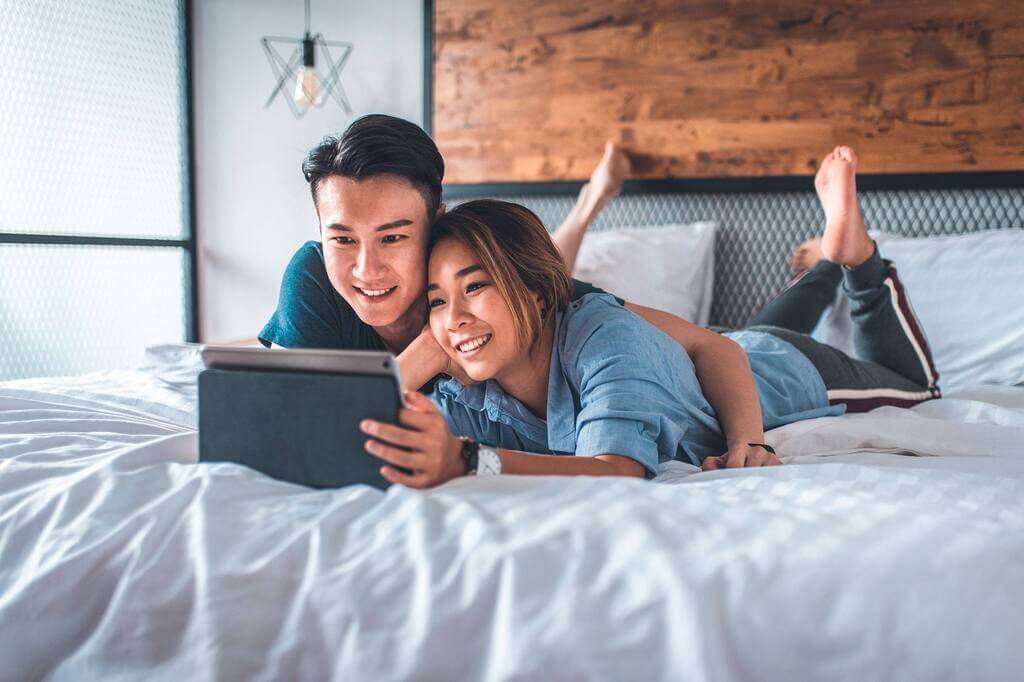 Source: gottman.com
It may well be your idea of a fabulous romance – dropping down on one knee to declare your love and intention to spend the rest of your life with your partner, while the crowd oohs and aahs and the fireworks make the perfect backdrop… but it might not be theirs! You should know them well enough by know to recognize how they will react to a big display in public, no matter how lovingly it is intended!
Spy Out the Lie of the Land
If you will be attending a New Year's Eve party or other event to see in the New Year, do pop in and discuss your plans with the management. Not only will that make you 'official' and likely to get dibs on any treats that they may offer to newly engaged couples (but do not demand this: many people get engaged on New Year's Eve and no business can afford to give away a lot of complimentary products for long!) but it can ensure that you get the prime proposal spot reserved for your use.
You will also be able to find out where the spectators will be standing as the countdown happens, and can plan your position, secure in the knowledge that you will not arrive on the night to find that is the sight of the firework display!
Rain Check – Literally!
Proposing in the rain is a niche – but perhaps not one to enjoy at midnight in the middle of winter, assuming you are in the northern hemisphere! Make sure you keep an eye on the weather, and have a back-up plan in case the weather interferes with your itinerary.
Be Prepared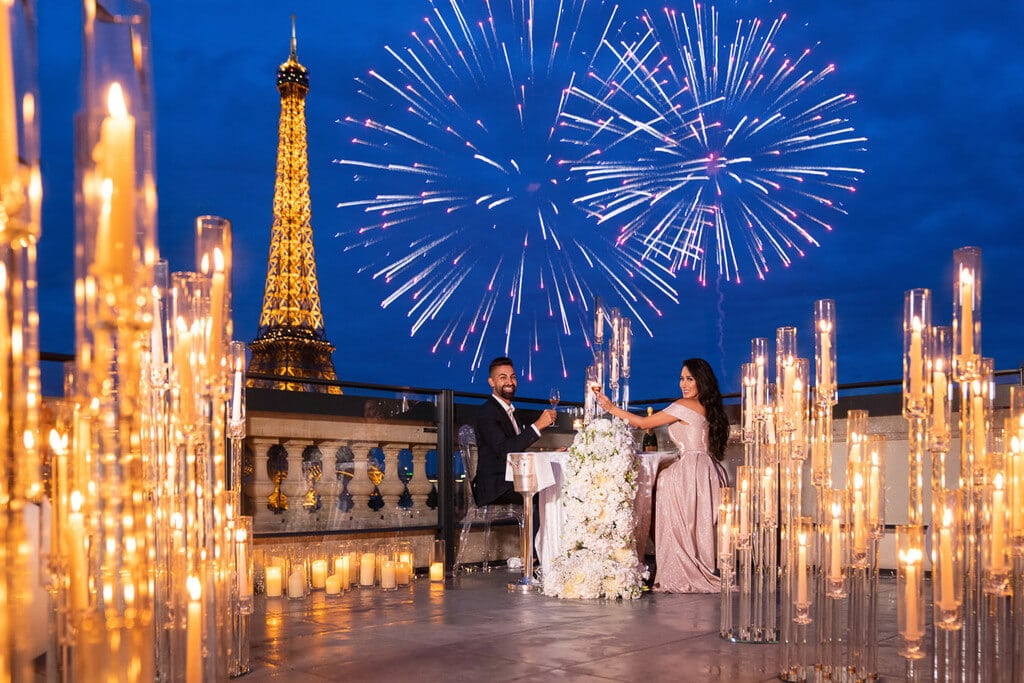 Source: adagion.com
Make sure the ring is made and ready – there are subtle ways to find out ring sizing, you can buy certified loose diamonds and have them set into a custom designed ring, and you can choose your metal: yellow gold, rose gold, platinum, and white gold are the most common bands for weddings and engagements.
If the proposal is to be a surprise, make sure you have worked it through in detail, so that when you drop to one knee, everything goes exactly as you had planned it out, all those weeks ago when the idea first occurred! Of course, you can propose with less notice, if you will both be content with a ready-to-wear ring which could be bought just a day or two beforehand – or even without a ring at all, promising to go shopping together, just as soon as they say that magical word, 'yes'.
Also Read: New Year Eve Dresses: Look Glamorous For The Party
Engrave Your Engagement Rings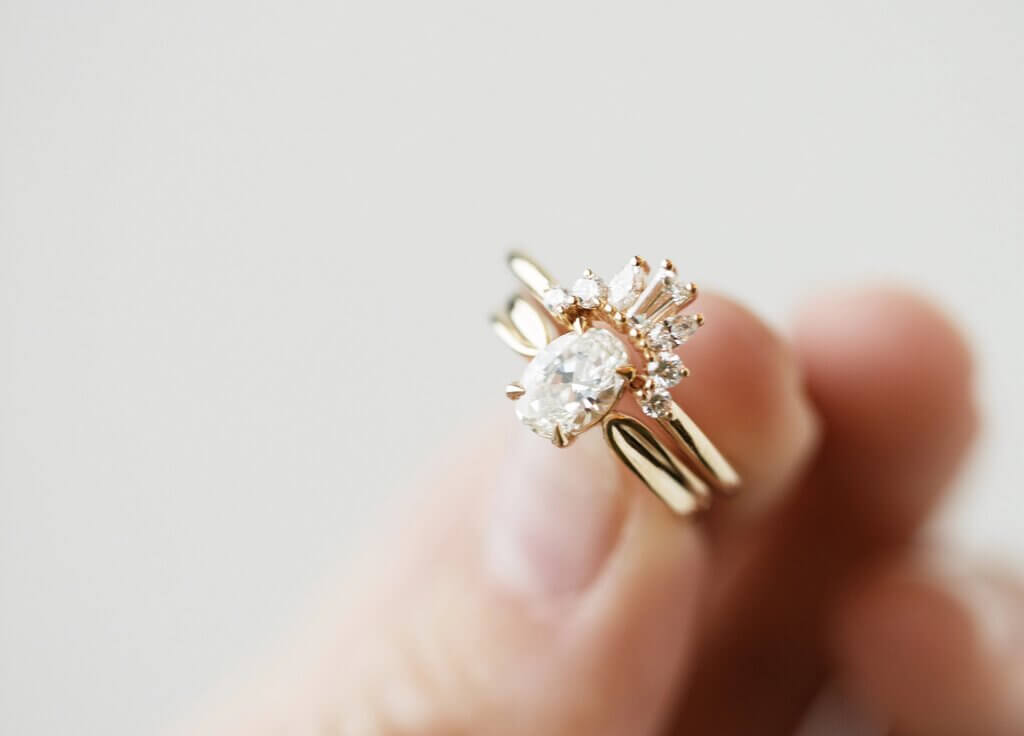 Source: shopify.com
Engagement rings are intended to display your love and commitment to a significant other. This is why a great deal of thought needs to go into the style, overall design and the type of diamond that you wish to employ. However, we should also mention that unique engravings will provide any ring with an additional level of personality.
These carvings will also help to accentuate any additional attributes (such as the stone setting) that is already in place. As coming up with ideas can be a bit tricky, we have decided to put together a handful of worthwhile suggestions to keep in mind. 
Personalized Quotations and Sayings?

One common strategy is to engrave the inside band of the ring. This is often accomplished through the us of a unique saying or expression. The ideas are mainly based around your personal sentiments or a feeling shared by the couple.


Examples include the date when you first met, a message or love or the name of a first-born child. You may also opt for expressions in a different language such as "Mo Chroi Go Deo" (My Heart, Forever). Of course, never be afraid to brainstorm in order to discover a statement which truly illustrates how you feel. 

Laser Engraving?

Perhaps a specific thought involves a poem or a line from a song. In this case, standard engraving options might not be possible due to the limited amount of space on an average ring.
Did you know that some jewelers who are certified by the Gemological Institute of America (GIA) may be able to provide laser engraving services? The real benefit here is that that the words themselves cannot be seen with the naked eye.
A magnifying glass is needed; providing an even more customized touch. Furthermore, such engravings can be placed on other portions of the ring such as around the stone mount.

Exterior Engravings?

We should also mention that a growing number of couples are choosing to have the outside of an

engagement ring engraved. This approach provides an entirely unique appearance; helping to ensure that the ring is in a class of its own.
While you can add words to the exterior, it may also be wise to consider specific designs. You may be able to come up with your own ideas or you could instead ask the jeweler for any suggestions alongside examples of his previous work. It is even possible to engrave the diamond itself with the help of lasers.
Once again, there are many choices at your disposal. Feel free to search for diamonds here in order to better appreciate the shapes, styles and sizes that are available. Not only are engravings used to identify each individual stone in the event that the ring is lost, but why not add an expression to this glittering gem?
These are some useful suggestions which should help you better prepare for your New Year's Eve Proposal and make it a truly magical and memorable night!