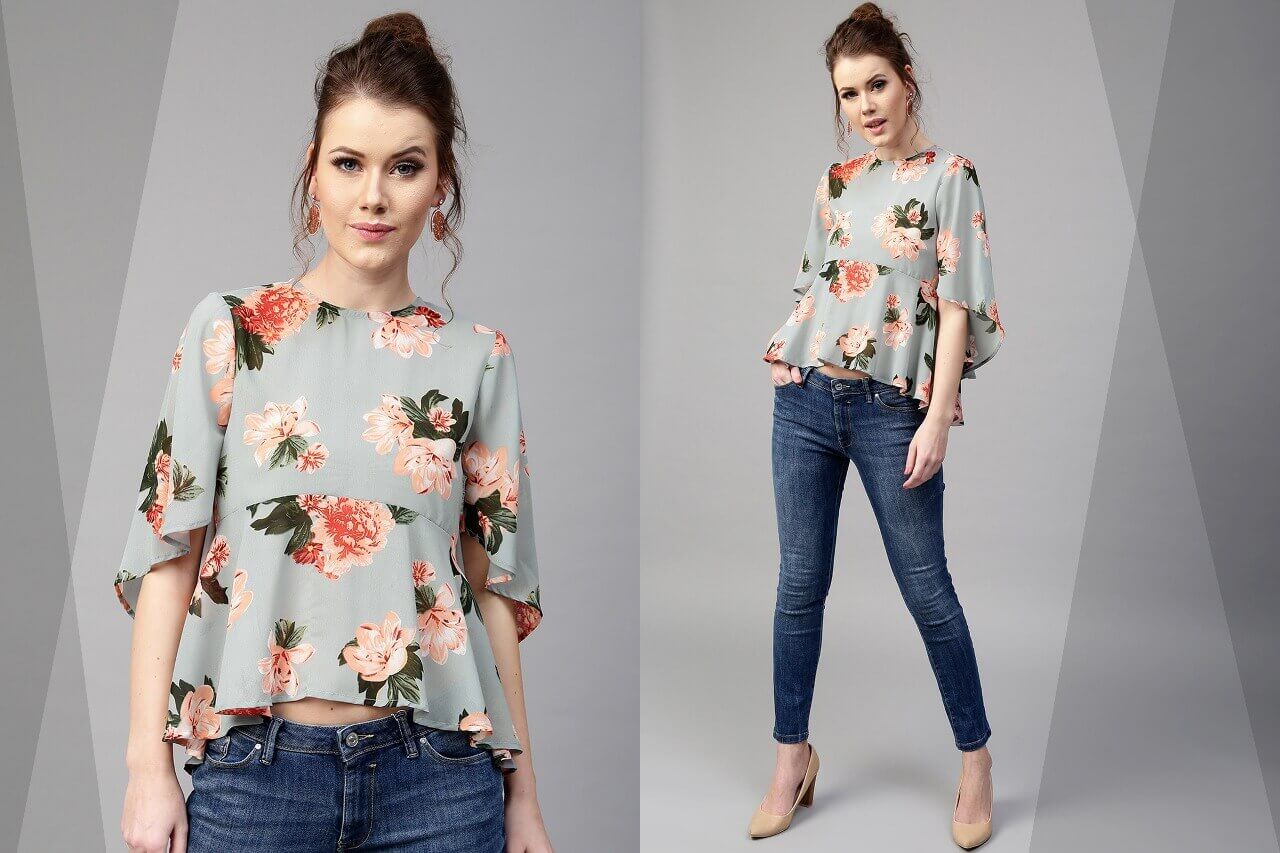 Almost every year our great fashion designers give us some idea about trending designer and Stylish Tops to be worn during the year and this year is no exception. This year's Designer Tops are very stylish and versatile. You can wear them comfortably and still look elegant. Some of the tops from the 90s have made a comeback with this. This year is going to be a retro-themed year. Many New Model Tops have been recommended by stylists and fashion designers as well. We have come up with 6 best Designer Tops that you should definitely Keep In Your Wardrobe for any occasion during this year. Following that, we have also mentioned how to style them from accessories to footwear.
Designer Lace Stylish Top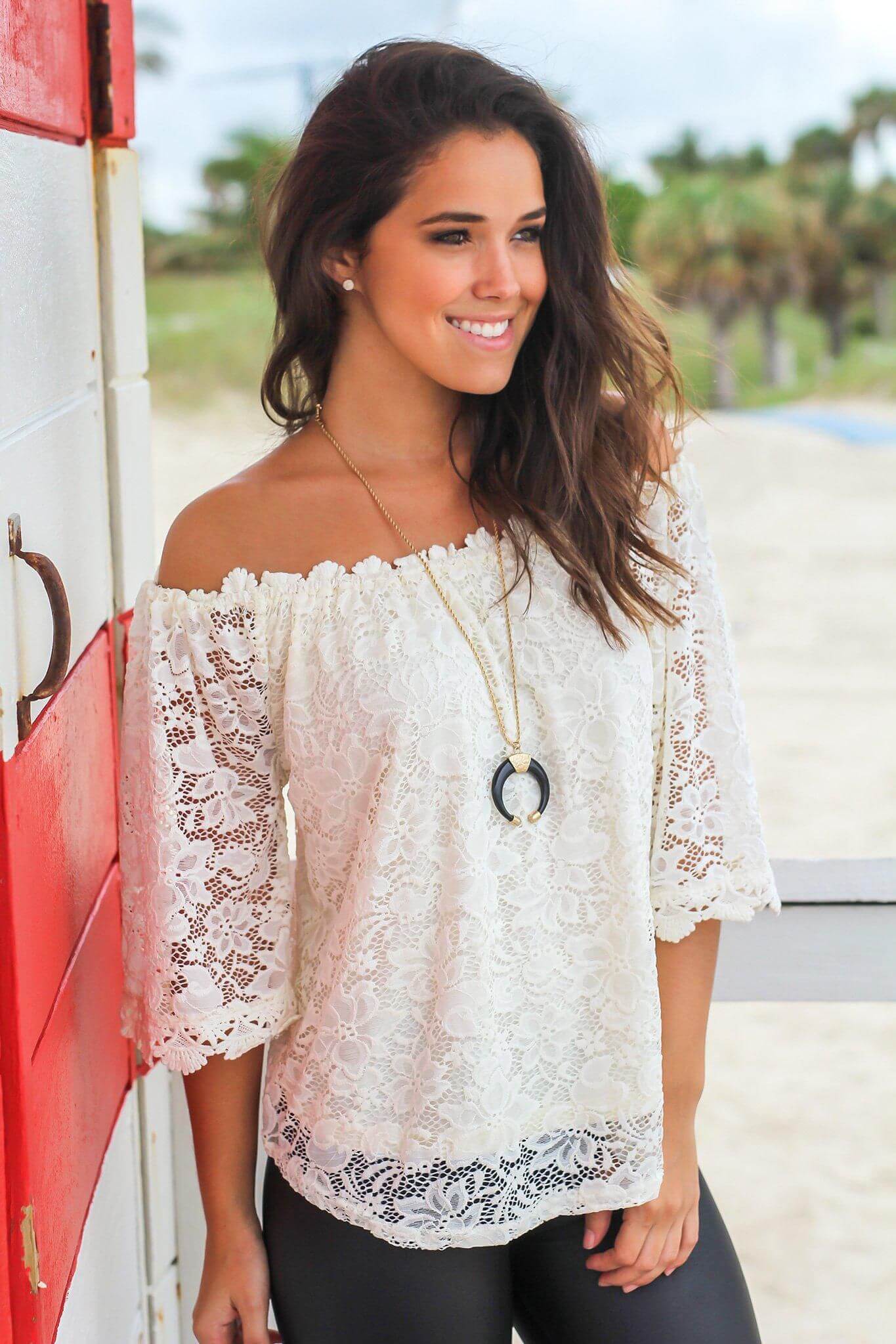 Source:shopify.com
Also Read:  Try The New-Age Style Equation With Palazzo Pants And Tops
Lace top has been a great hit during the 90s. This kind of top has a lacy fabric which is very delicate and smoothy. And with it, a hosiery fabric is attached to cover and lessen the transparency. This top comes in cap sleeves as well as full sleeves. And the top of the white color of this lacy fabric gives a perfect festive and party wear look. Jade black skinny pants or jeans are the perfect match for this designer top. And to complete your look wear diamond stud earrings, diamond studded bracelet and shiny white heels. And high ponytail should be your hairstyle for this outfit.
Polka Dot Top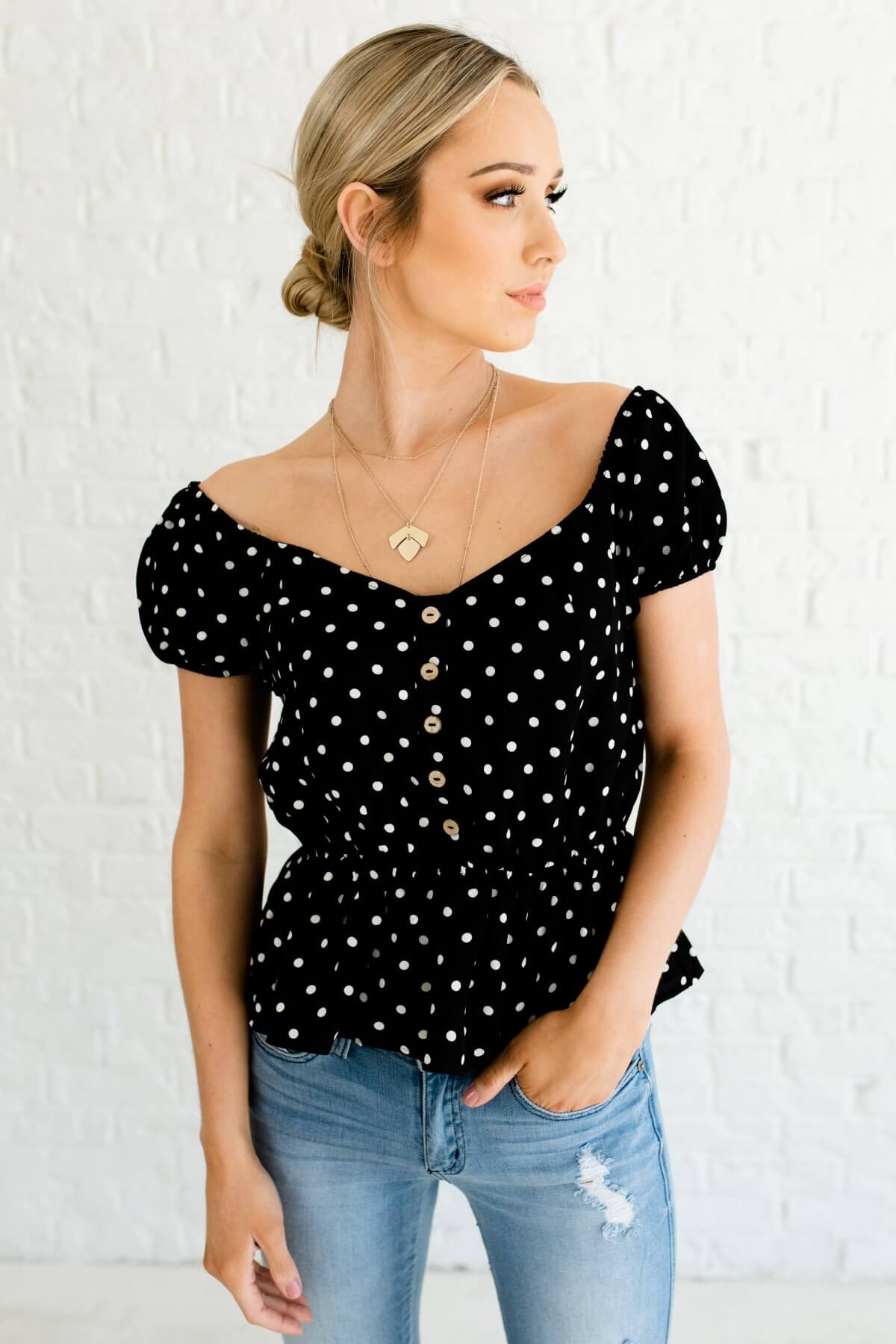 Source:shopify.com
Everyone knows polka dots are considered as a retro style statement. These New Model Tops have been in trend in the 90s and rocked it without a doubt. When everything in the retro era has made a comeback polka dots are no less. Polka dots have their own unique charisma. Polka dot top looks more decent in formal wear. Polka dot shirt of georgette fabric with a sailor collar is perfect for your official meetings with a dark grey formal skirt. And with this outfit go with Black gemstone stud or dangle earrings, black watch and black formal shoes. And for your hairstyle go for top knot bun.
Printed Designer Top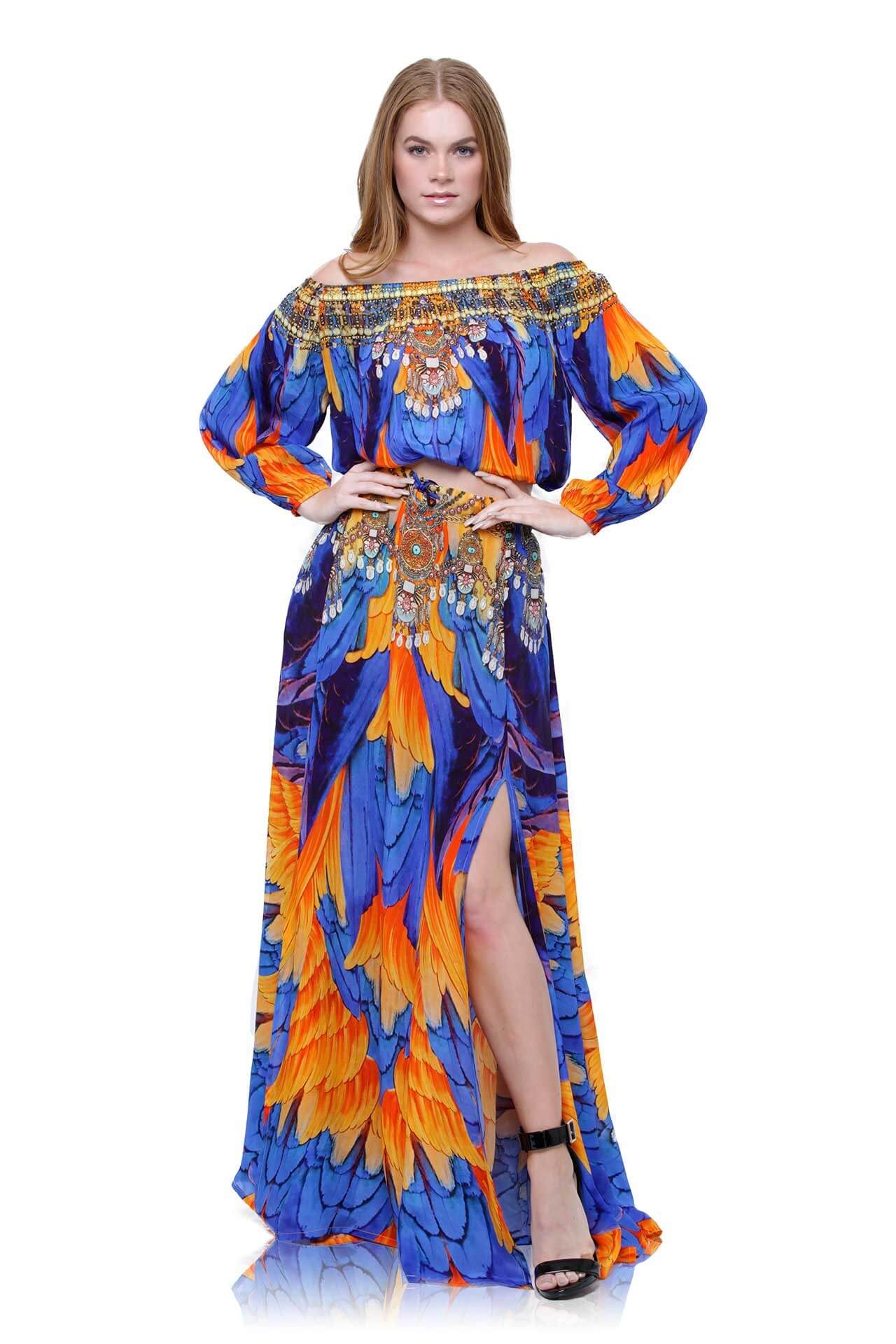 Source:shahidaparides.com
Prints are back in the trend that too with animal print, floral print, and tribal print. They are the most loved prints by people. And printed tops are the ones that can be worn as casual wear. Floral print top of Rayon fabric with frill and 3/4th sleeves is must have in a wardrobe. Pair it with light blue denim and white sneakers. Wear this look to college or an outing everyone is going to turn back to notice you holding up this beautifully.
Asymmetric Waistline Top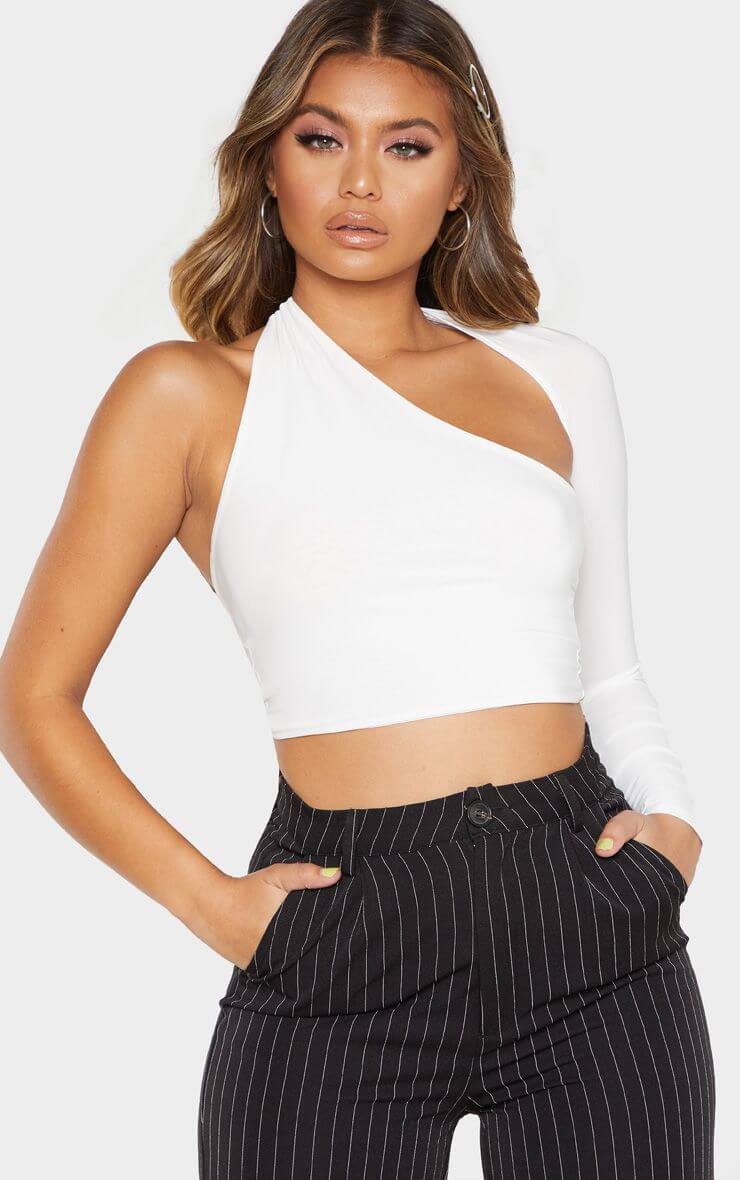 Source:prettylittlething.com
Till now we have almost worn asymmetrical neckline tops. What about trying Asymmetric Waistline tops? Yeah, this year asymmetrical waistline top is going to be in trend. These tops are so attractive in a look that you can wear it on your trip and to a party too. Cotton vertical stripped v-neck top with asymmetric waistline is all you need. Pair it with black jeans and nude color heels for the party look. As for accessories wear silver earrings, long neckpiece, and a designer watch.
Indian Designer Kurti Top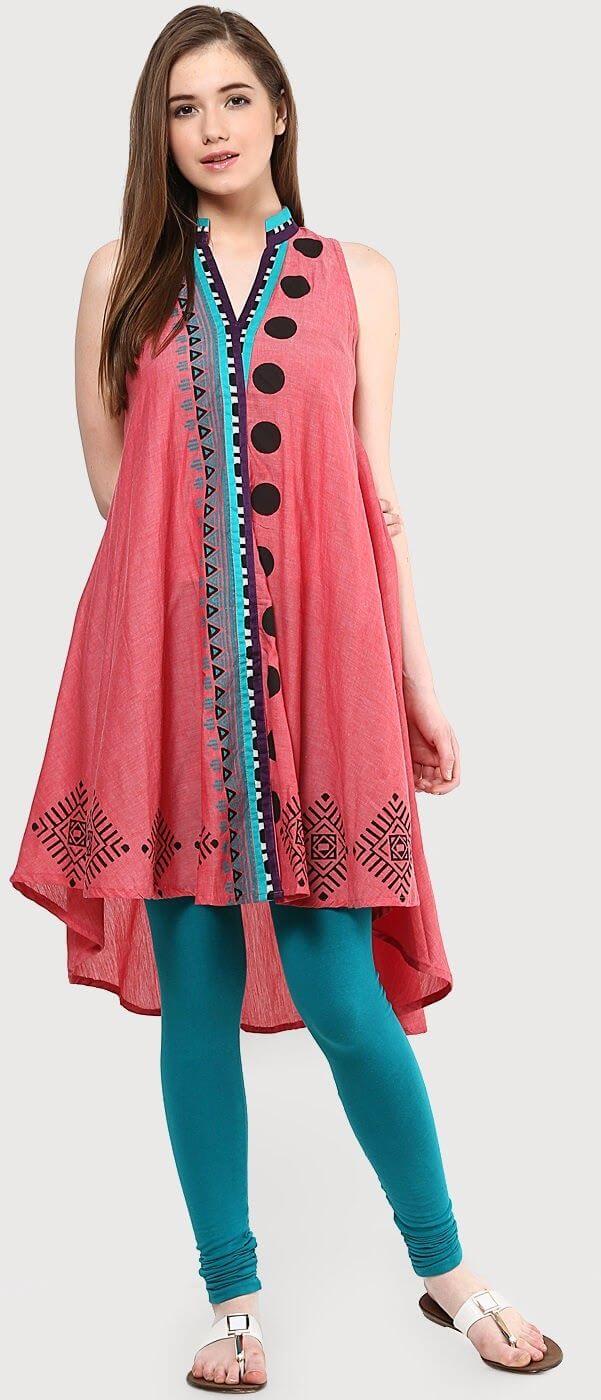 Source:pinimg.com
Being an Indian everyone wants to have a designer Kurti top to look gorgeous in a wedding or any traditional occasion. Silk fabric stripped designer kurta of a boat-neck neckline with a side slit and golden piping to it is perfect for any occasion. To complete your look wear palazzo or flared skirt of the same fabric having a golden touch to it. Wear shiny rose gold jhumkas and golden heels. And you are a picture-perfect model.
Frilled Sleeves Top With Tassels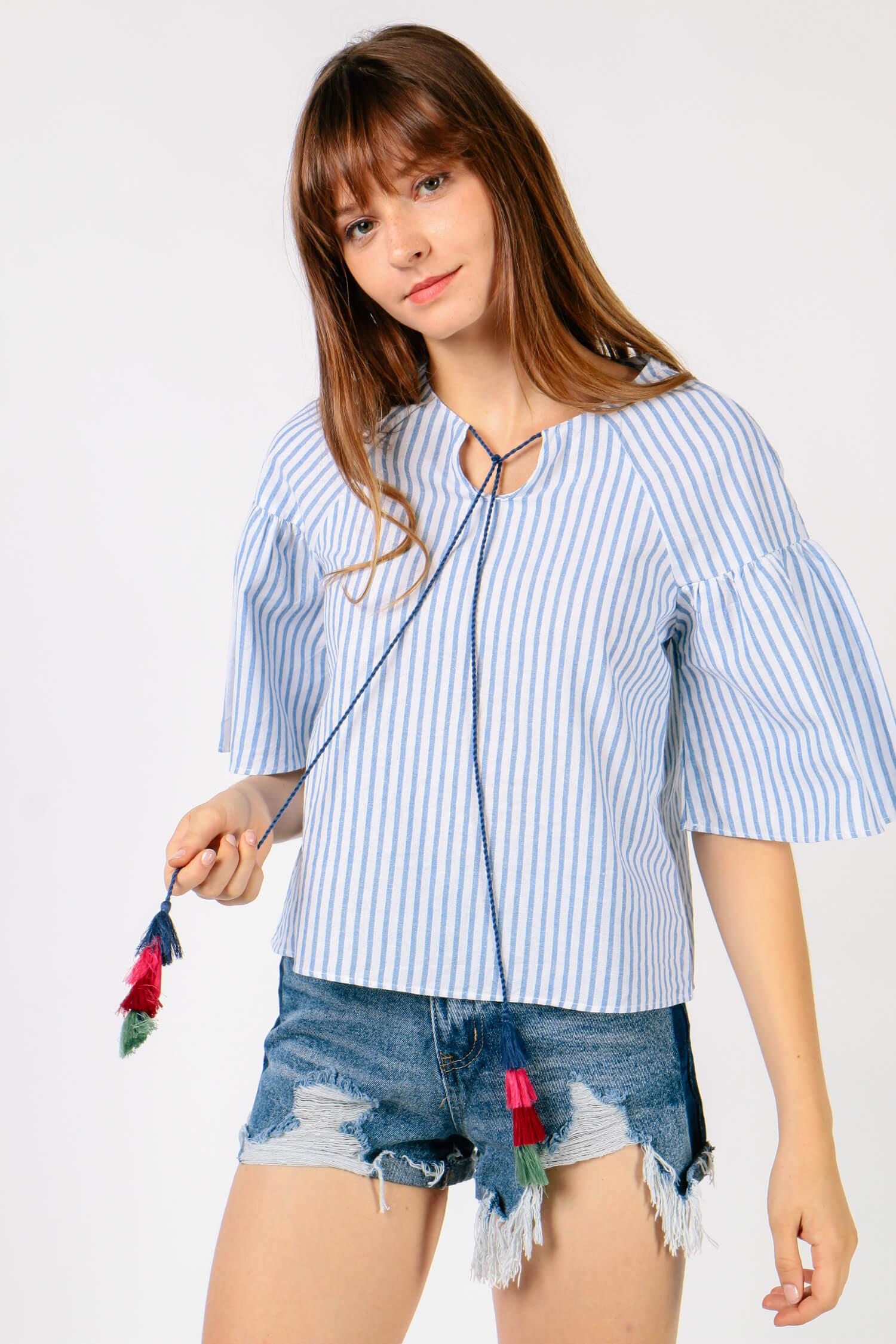 Source:dressabelle.com.sg
Tassels and Frilled sleeves are back in trend. And to flaunt that trend tops with tassels and frilled sleeves have again come into existence. If you remember, a few years ago everyone wore this type of tops from school girls to collegians. That time also it was a hit. This time too it will be a hit. Solid color tasseled crop top with off-shoulder and frilled sleeves is a statement style to pull off with black jeans and black heels. Hoop earrings will totally add beauty to your entire outfit.
Wearing these outfits this year is totally going to make you look beautiful and outstanding because of your fashion sense. For more such ideas visit Fashionterest.