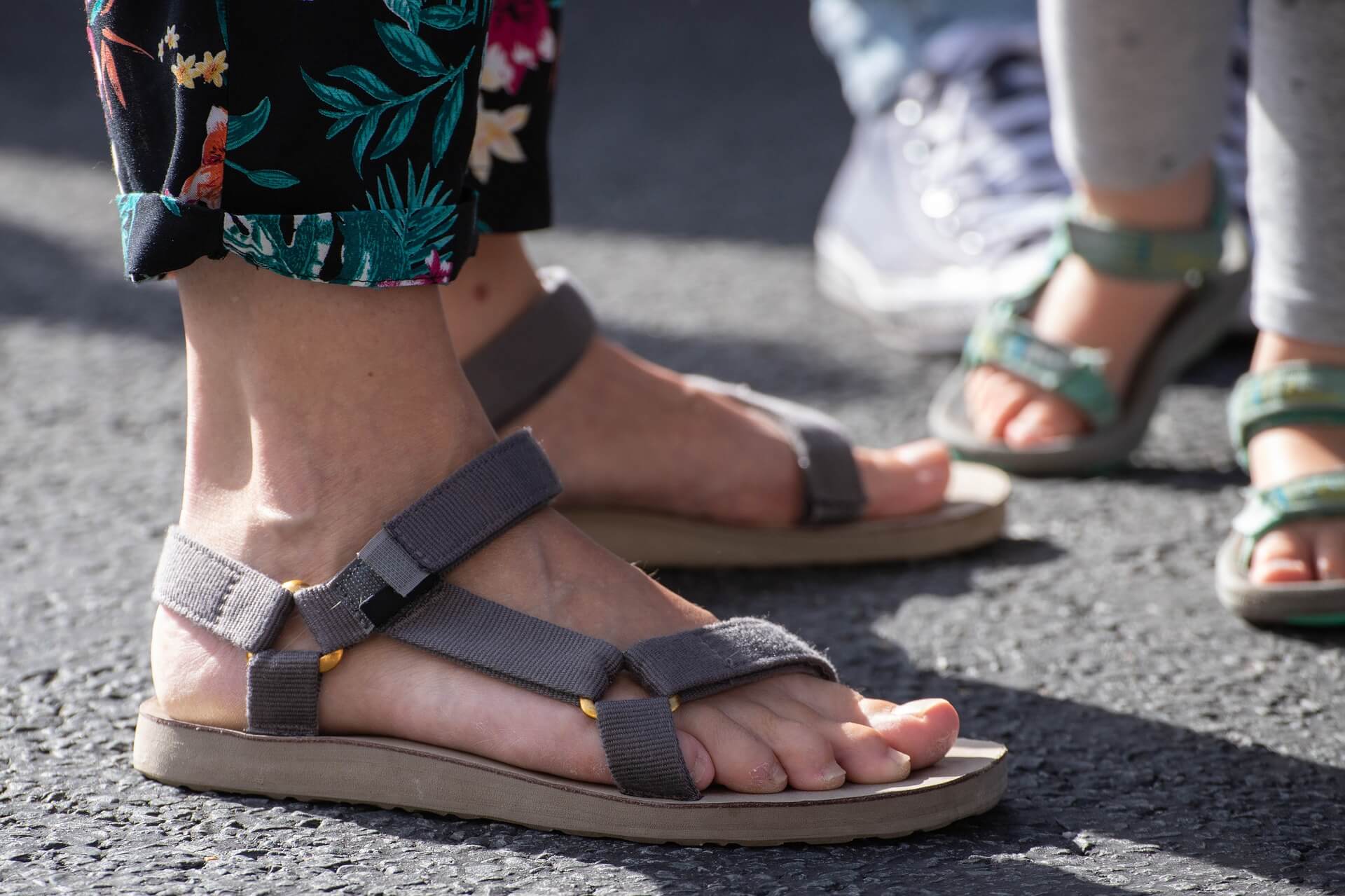 The overall personality of the people depends on different factors like how they dress, how they speak, how they walk and how they eat. Everyone wants a charismatic personality which is the perfect blend of all the above-mentioned elements.
For your personality judgment, you might think a lot of people look at your face or on your dressing sense but do you know many pieces of research have concluded that shoes are a source of the first impression. Sandals are considered the comfiest as well as the most stylish footwear for men which you can wear on different occasions. There are different types of sandals made up of various kinds of material.
The best sandals should be sleek in appearance as well as super comfortable in wearing. For the best and most popular sandals, you should be visiting a magnificent shoe store Birkenstocks, which has all the following things you need in your sandals.
 

Stylish

 

Super comfortable

 

High-end quality

 

Different colors availability

 

Different size availability
It is desirable to have a sandal which is stylish and comfortable at the same time but there is another desire which most people have, that is to wear a sandal which is popular and trending in the fashion world.
The fashion industry is growing very fast. Every day brings a new trend and most of us perform our optimum to follow the trends we adore. For sandals, there are a lot of trendy and popular sandals which you might have wished to buy but how you will know which sandal will be best for you?
You can get your answer from this article as here we are going to talk about the 10 most popular sandals for men.
Arizona leather Sandals
Arizona leather sandals are one of the most popular and best-selling sandals. There are numerous benefits of leather footwear as well so having leather sandals is a great investment. It is stylish, comfortable to wear and high-quality sandals which can go with your casual dressing as well as semi-formal dressing.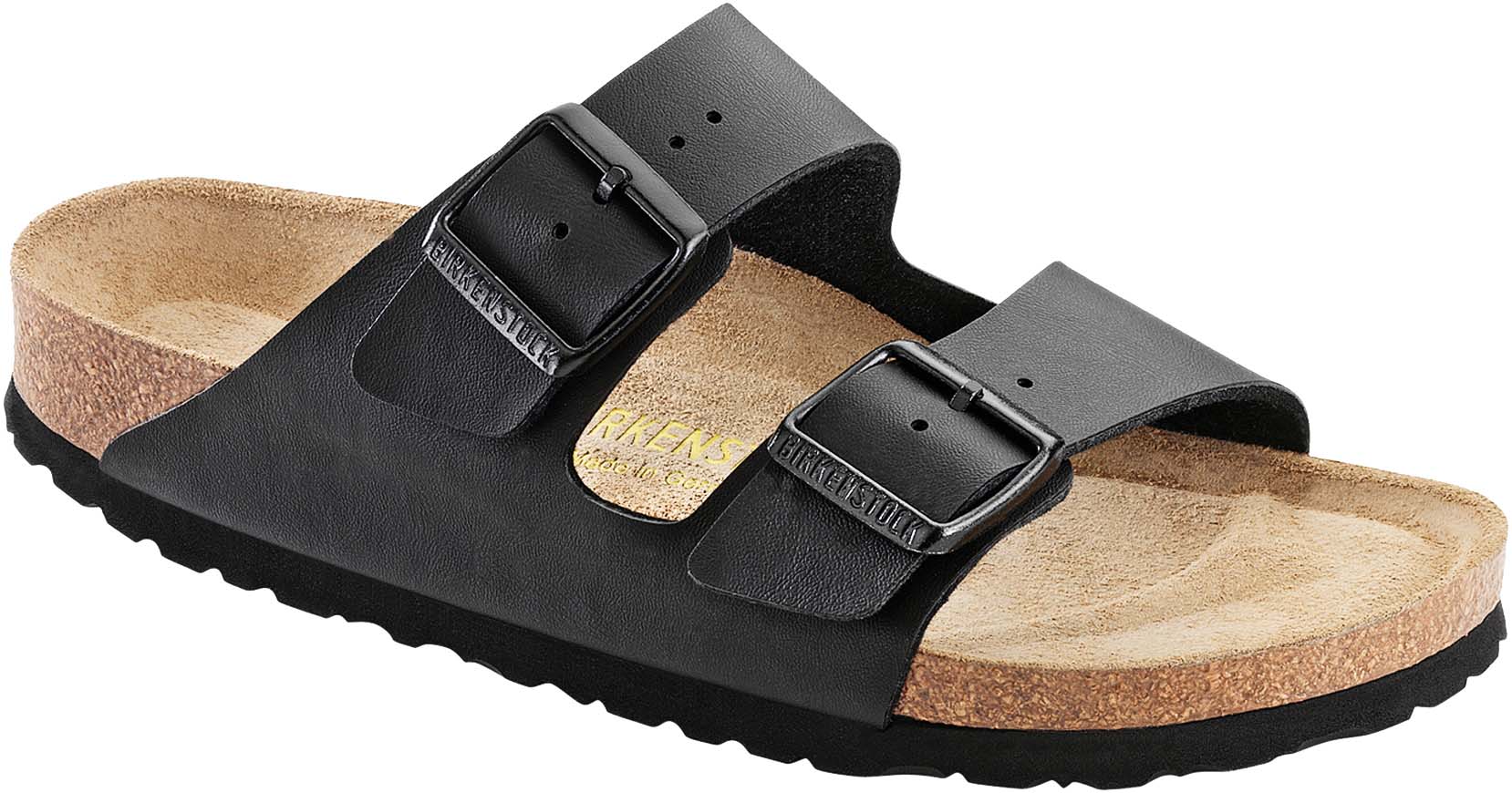 Source: mec.ca
These sandals have two adjustable straps of high-quality leather. The footbed is made up of high-quality original cork-latex which adjusts itself according to the shape of your feet making these sandals super comfortable for your daily use. 
Gizeh Birko-flor Sandals
Gizeh Birko-flor sandals are classic thong style sandals that you can wear casually in all the seasons. It is a very good investment for your footwear as it has a variety of colors available, so you can select the color of your choice.
The upper is made up of Birko-flor having an adjustable buckle making it comfortable to wear for the whole day. The footbed is of classic cork style with suede footbed lining helps in providing comfort to your feet. The outer sole is made up of EVA helping in shock absorption. The design of the sandal itself helps in giving support to the feet and reduces the chances of slipping out of sandal from your feet.
Arizona Birko-flor Sandals
Arizona Birko-flor sandals do not require any introduction since they are one of the most popular sandals and are made up of high-quality material. Its best quality is the reason which makes it one of the most popular sandals.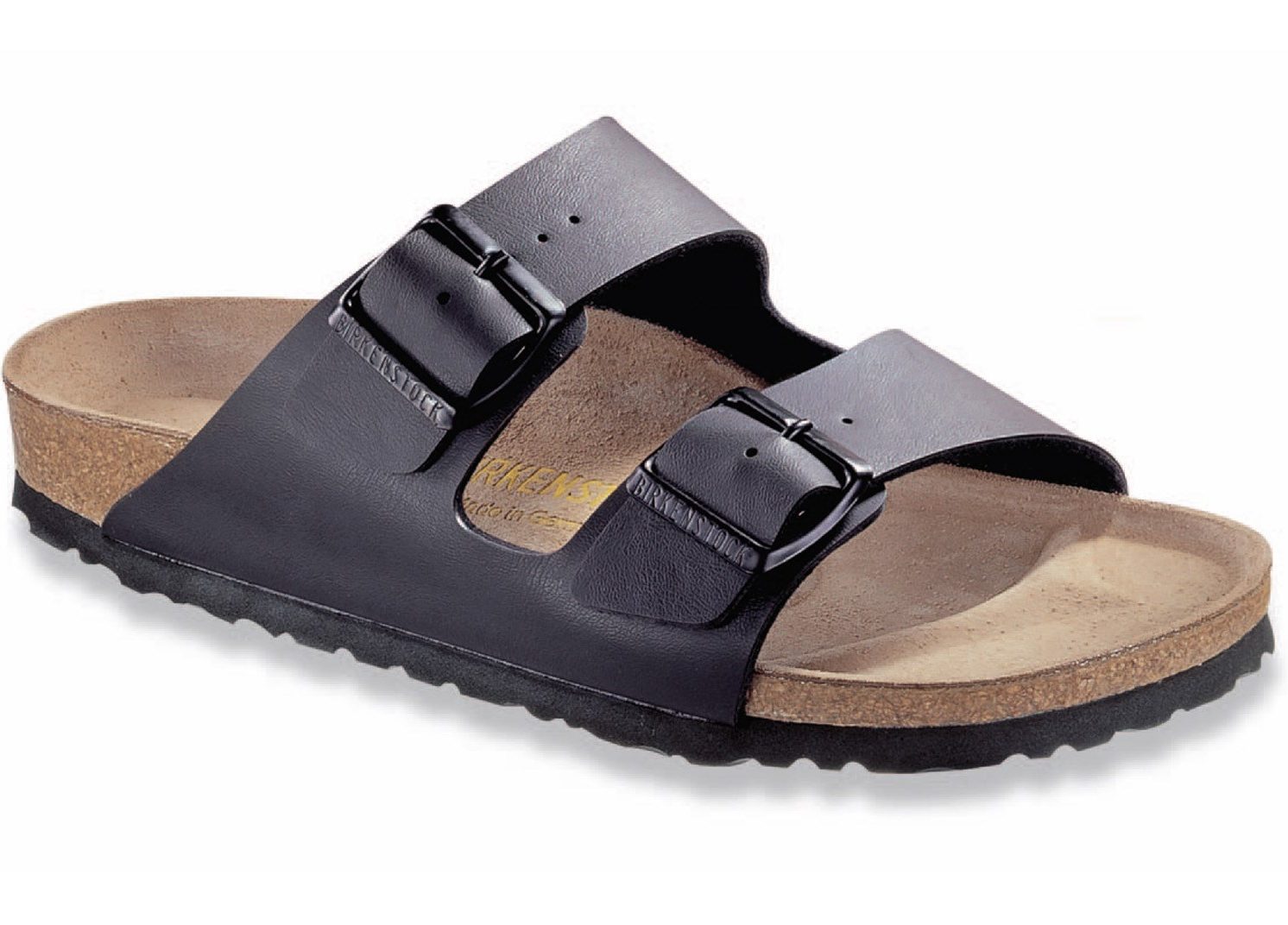 Source: evo.com
The adjustable straps of the sandals are made up of Birko-flor which is a synthetic material similar to leather. The footbed lining is made up of suede which makes it easy to fit according to your foot shape. The sole of the sandals is made up of EVA which gives the shock-absorbing characteristics to the product.
Gizeh EVA Sandals
Gizeh EVA sandals are the best choice when you desire to wear a sandal while going for a swim. Most of the sandals are damaged when they came in contact with water but the 100% EVA material used in these thong styled sandals makes them resistant to water, oil, and grease. These sandals are also lightweight and flexible. 
Also Read: Mens Winter Shoes Ideas
Ramse Birko-flor Sandals
Ramse Birko-flor sandals consist of a thong styled adjustable strap made up of Birko-flor. Footbed lining is made up of suede. The sole is made up of cork-latex which adjusts itself according to your foot making it comfortable. Ramse is also thong-style like Gizeh with a difference of strap being slight broader which gives this sandal more masculine look. 
Madrid EVA khaki sandals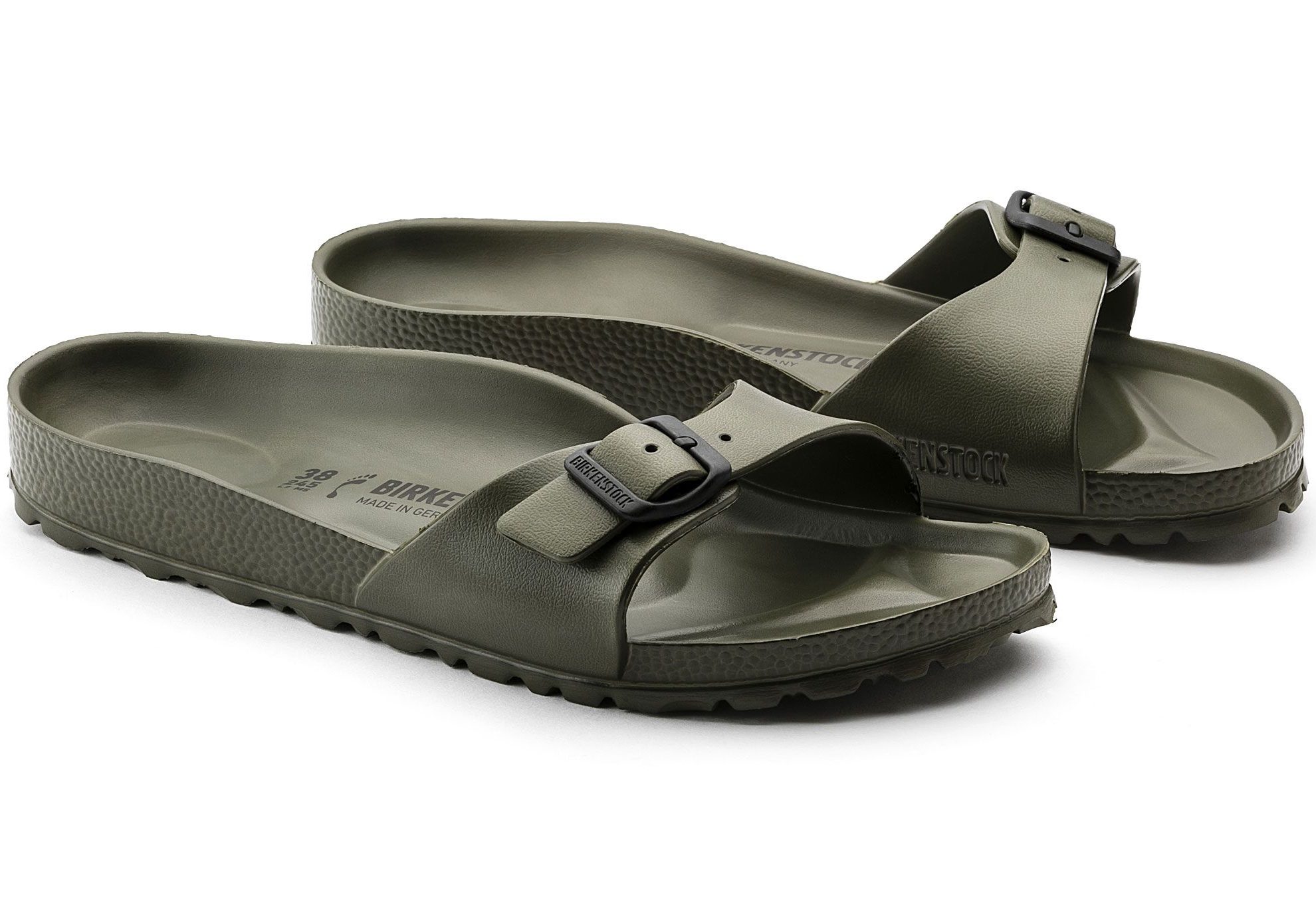 Source: pinterest.com
Madrid EVA khaki sandals are classic single adjustable strap sandals which are the perfect footwear for the pool, beach, and gym. It is made up of EVA which makes it water, oil and grease resistant. It is lightweight and has shock-absorbing capabilities. 
Arizona Metallic sandals
Arizona metallic sandals are a limited edition of two-strap metallic style Arizona sandals, which are the perfect sandals to add to your footwear collection. They are super comfortable and trending in fashion as well.
Arizona Birko-flor pull up vegan sandals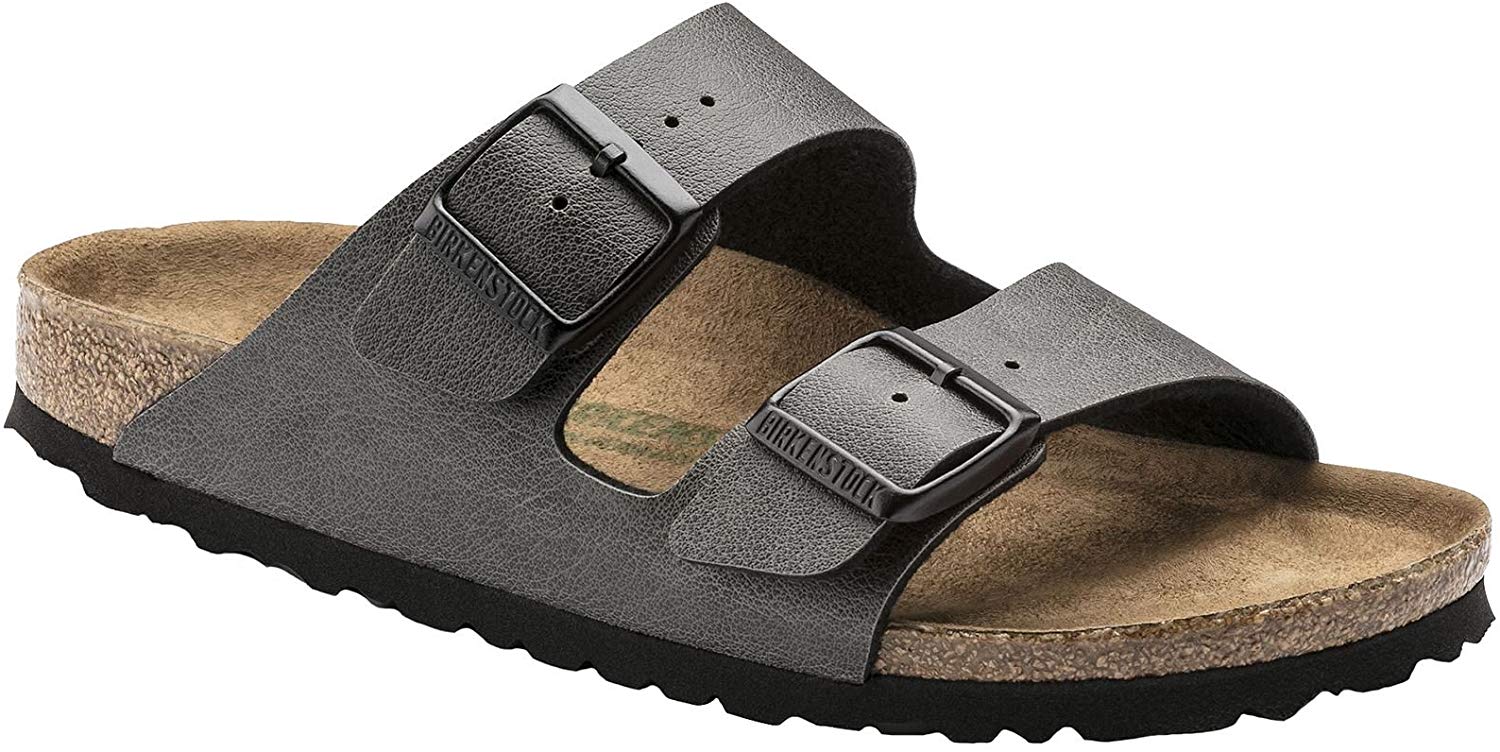 Source: amazon.com
If you are living a vegan lifestyle so this sandal is the best choice for you to buy since it is made in Germany by using 100% vegan material. It has two adjustable straps having microfibrous lining making it soft and comfortable. You can wear it in daily routine as it goes with everything.
Arizona oiled leather soft footbed sandals
It is similar to other Arizona sandals with a sophisticated and smooth finish on it. These are handcrafted soft, comfortable and stylish unisex sandals having unbuckled oiled leather adjustable straps.
Milano Birko-Flor Sandals
They are one of the most comfortable and most used sandals having two Birko-flor adjustable straps and a single adjustable heel strap which gives it extra support. The footbed is designed anatomically so that it can adjust according to the feet and provide extra comfort. 
Conclusion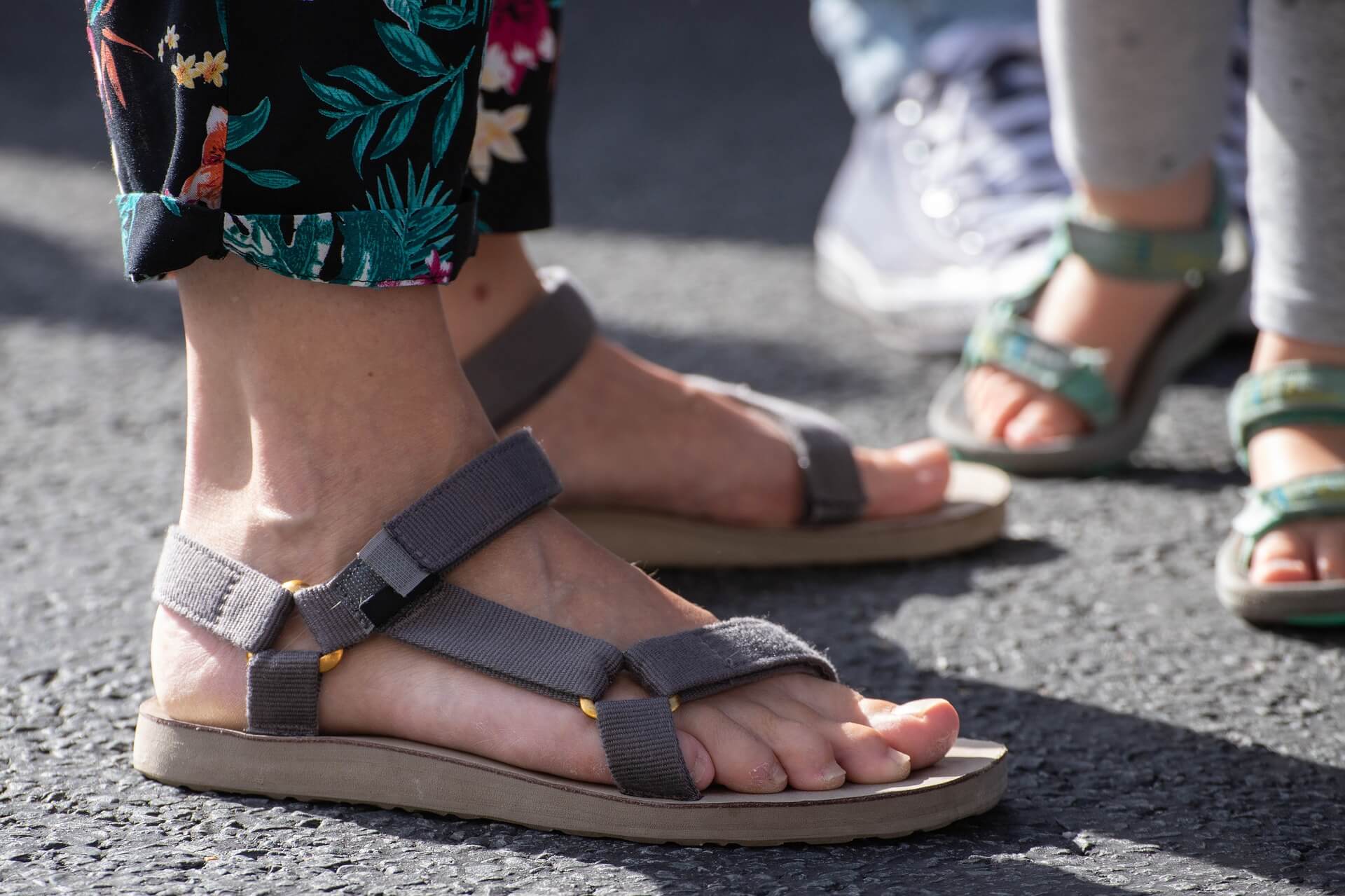 Source: morisyo.com
Choosing the right sandals is not that a huge task for men out there. However, the fashion trends change every now and then, which makes them buy what's in trending. Always get the one which is more comfortable and also goes with your attire.