December 8, 2019 – the day when the event of Miss Universe 2019 was held.
(Yeah we know it was just yesterday, but little drama is a must! Haha!)
Okay! Getting to the highlights of miss universe event. Just like every year, this year's event was also full of sparkling divas showing their talent. The annual event was held on 28th December 2019, i.e., Sunday. The ceremony was held at Tyler Perry Studios in Atlanta, Georgia and was hosted by Steve Harvey, with Olivia Culpo and Vanessa Lachey, as constant backstage correspondents for the entire night.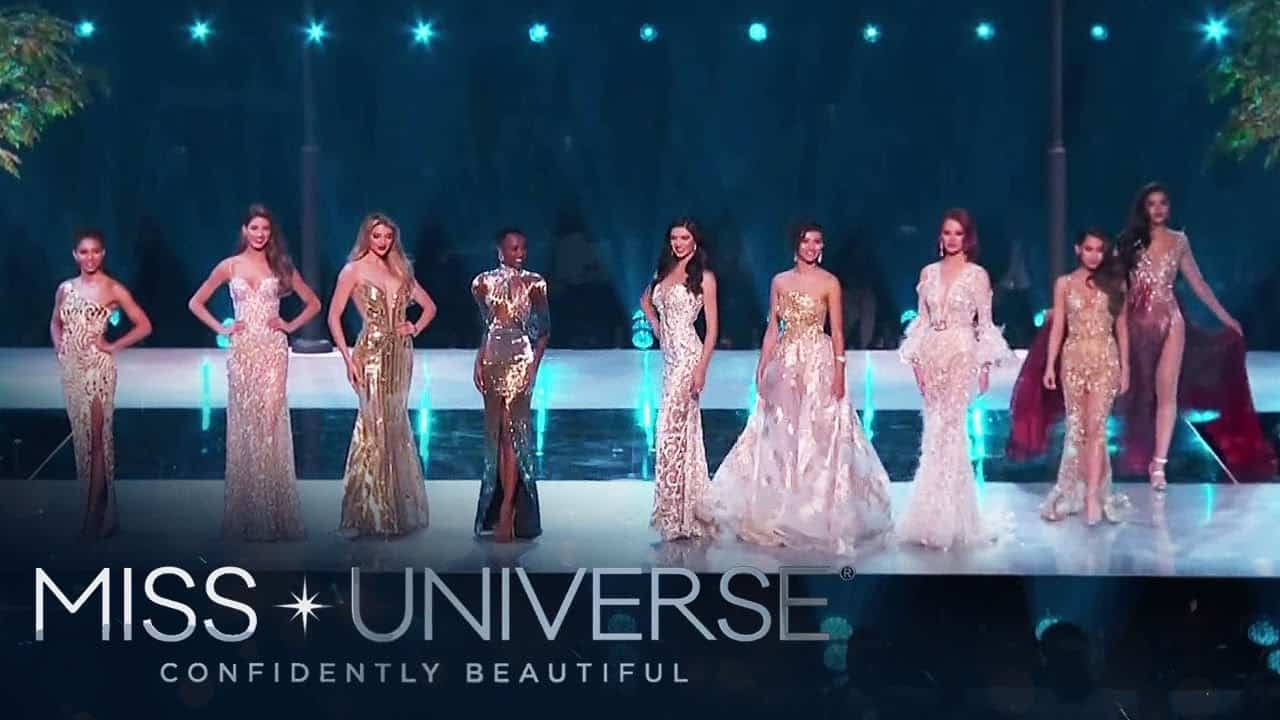 Source: i.ytimg.com
20 semi-finalists were selected from 90 initials through a closed-door competition prior to the annual day. Top 10 candidates were chosen with a series of traditional pageant-style events such as swim-suit and evening gown round. The top 10 contestants were: Colombia, France, Iceland, Indonesia, Mexico, Peru, Puerto Rico, South Africa, Thailand, and the United States.
Steve Harvey was hosting the miss universe event for the fifth time donning a bedazzled green and gold suit jacket. The night was filled with laughter and a proud moment for everyone. Before announcing the winner, Harvey rememorized the disastrous moment of 2015 where he mistakenly announces the wrong winner, for which apologies were made. The event also featured the musical performance by Ally Brooke (one of the several former Fifth Harmony member).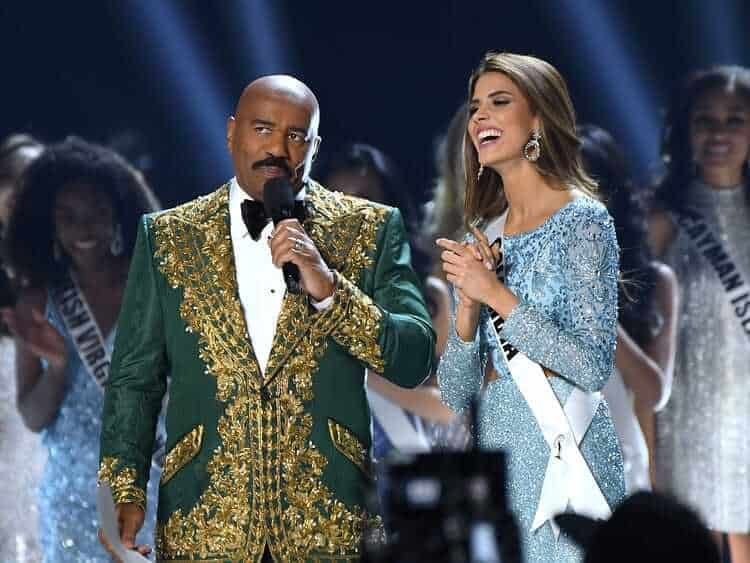 Source: insider.com
This happened when he was announcing the winner of the National Costume contest where he said, 'Earlier this week, all the contestants competed in a National Costume contest. Here's the look at the winner, Miss Philippines' whereas the winner was Miss Malaysia, which was corrected by Miss Malaysia Shweta Sekhon while standing beside him.
He then said, 'Let me explain something to you. I just read that in the teleprompter. Y'all got to quit doing this to me. I can read. Now, they are trying to fix it now. See? This is what they did to me back in 2015 — played me short like that."
Cutting to the point, we know you are keen to know about Miss Universe 2019. She's none other than Miss South Africa Zozibini Tunzi. What made her win the miss universe pageant was her answer to the question — "What is the most important thing we should be teaching young girls today?"
The reply of this 26-year-old made everyone stop in their tracks.
"I think the most important thing we should be teaching young girls today is leadership. It's something that has been lacking in young girls and women for a very long time," she added "Not because we don't want to, but because what society has labeled women to be. I think we are the most powerful beings in the world." This doesn't end here, And that we should be given every opportunity. And that is what we should be teaching these young girls, to take up space. Nothing as more important than taking up space in society and cementing ourselves."
Her final statement was an inspiring one.
"I grew up in a world where a woman who looks like me with my kind of skin and my kind of hair was never considered to be beautiful," Miss South Africa explained. "And I think that's a time that stops today. I want children to look at me and see my face, and I want them to see their faces reflected in mine."
Also Read:- The Overview Of Cannes Film Festival 2019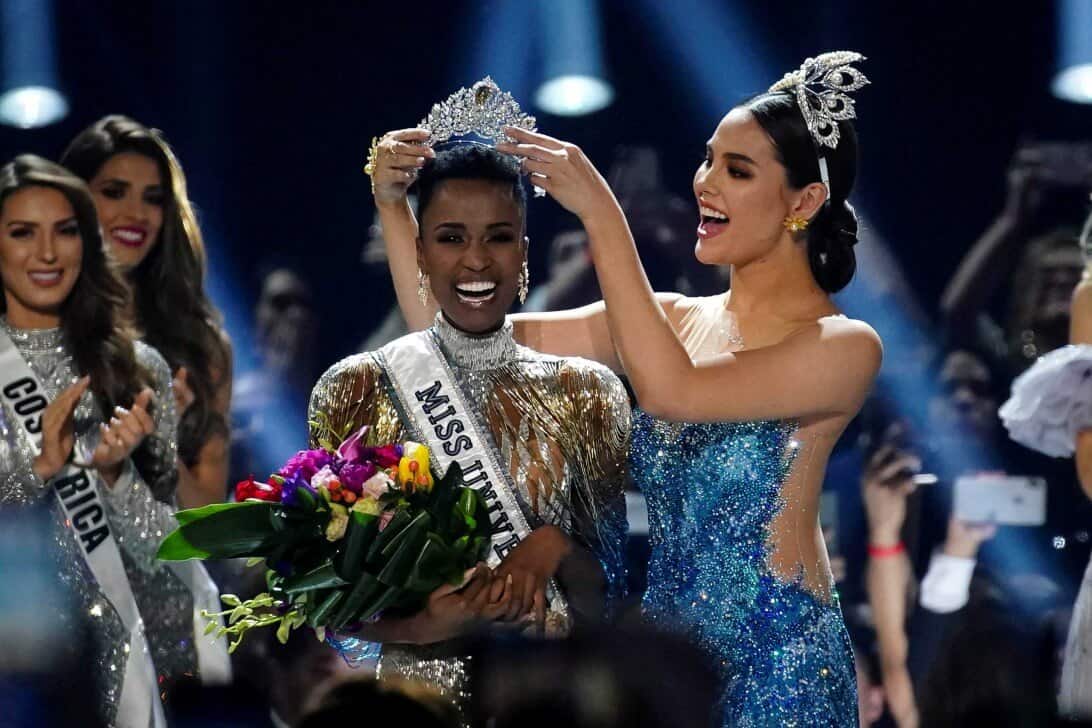 Source: headtopics.com
Her words were golden, undoubtedly. She said what suits her personality and the thing that everyone needs to accept and apply. We are proud of you, Miss Universe.
Congratulations Miss Zozibini Tunzi for the Miss Universe pageant, you deserve this!
Zozibini Tunzi won the crown of Miss Universe 2019, and Madison Anderson (Puerto Rico) was announced as runner-up. While Sofia Aragon (Mexico) secured the third place.
For more information on fashion and such amazing news visit Fashionterest.