In our previous blog, we discussed and saw some of the women date outfits. When women are so damn worried about their outfit, men are no less. They too find this thing a bit worrisome. After all, the first thing that is being noticed in men is his outfit and dressing sense. Indeed, men date outfit isn't as confusing, but still, they can really mess up the entire scene with one wrong one in selecting an outfit. Nowadays people also thinking about Festival Outfits. 
We have seen men on dates who overthought about their outfit and the result was an extraordinary outfit (sarcasm intended!), and there were also men who didn't even think about it and came in too casual clothes. Undoubtedly there were also men who got dressed perfectly for a perfect date. Now to help you create the image like later one we have come up with the outfit ideas for men who got a date lined up!
Before moving onto the date outfits, we would like to tell you about the three golden rules to remember before getting ready for a date. 
Always go for the perfect fit and look for detailing. (show your gentlemen side!)

Always prefer colors and styles that highlight your best features. (make them fall for you in a look!)

Always decide your outfit according to the place you are meeting at. (you wouldn't want to wear casual jeans and a t-shirt at a five-star restaurant. Wouldn't that be awkward when your date will be in her elegant gown and you in casuals?)
Now that you know the golden rules let's move on to the date outfits that you would love to pull out. FYI, we have segregated outfits according to the situation. So here is an article about Men Date Outfit.
First Date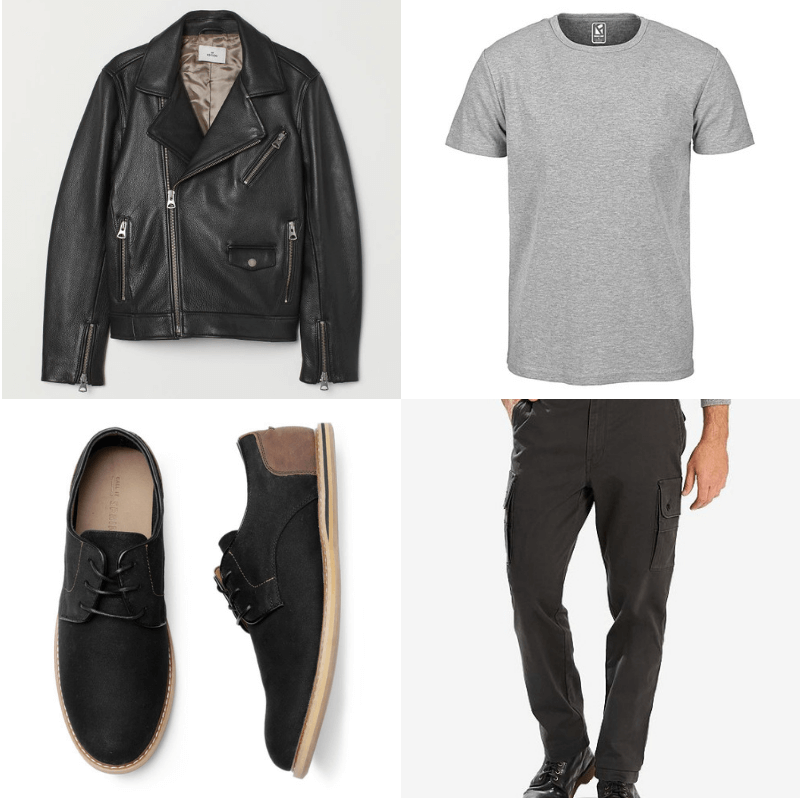 Source: Google iamges
On your first date, an outfit is the first thing that will send a lasting impression on her mind, and the second thing is obviously your way of talking and behavior. We here to help you create your first impression that she will love.
A biker jacket, tailored-fit trouser, a plain t-shirt or a shirt, and a pair of semi-formal shoes is the best ensemble for your first date.
Movie Date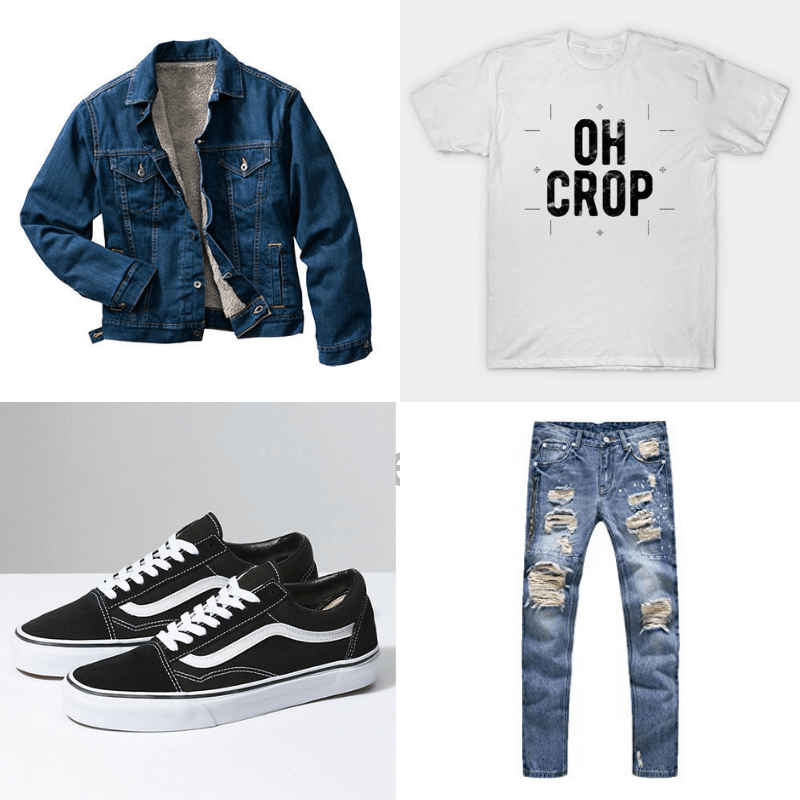 Source: Google images
If you are going on a movie date than probably you have grown closer up till now, that doesn't mean you will throw anything and head out. She is obviously going to slay her look (when doesn't she!). Stun her with your classy look on a movie date. And yeah you can make it more interesting by opting for a Couple Outfit.
For a movie date pull out a relaxed look with the pair of ripped jeans, a t-shirt and a denim jacket pairing it with sneakers.
Dinner Date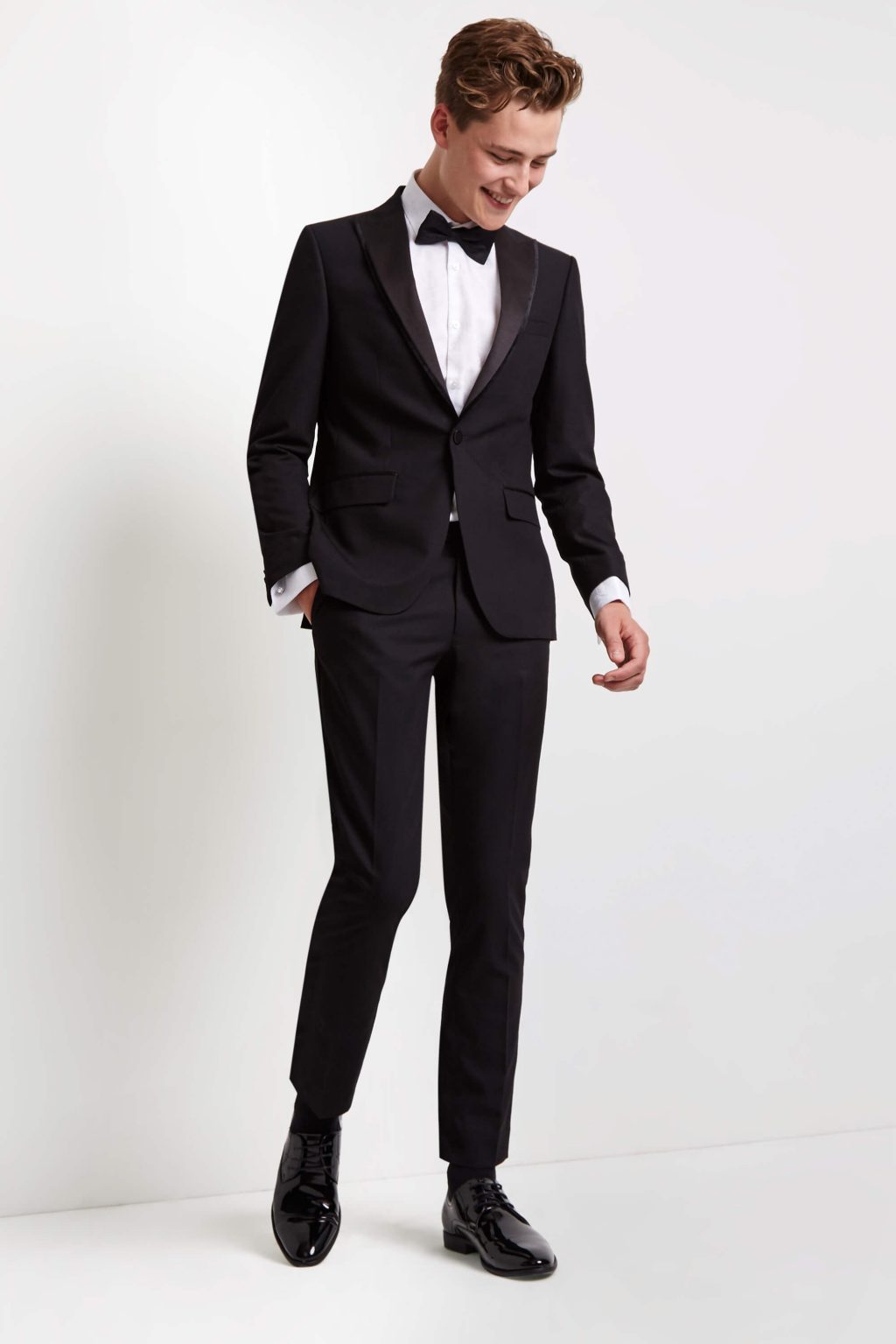 Source: rackcdn.com
A dinner date is the best opportunity to show your charming and irresistible side. Style yourself in a way that will emphasize your best features more elegantly. The best option for an ideal dinner date is a suit.
Formal pants with classic checkered shirt and a tailor-fit blazer that match your pants will give you a dinner date look and to complete that look add a perfect stainless steel watch and a pair of formal shoes.
Casual Outing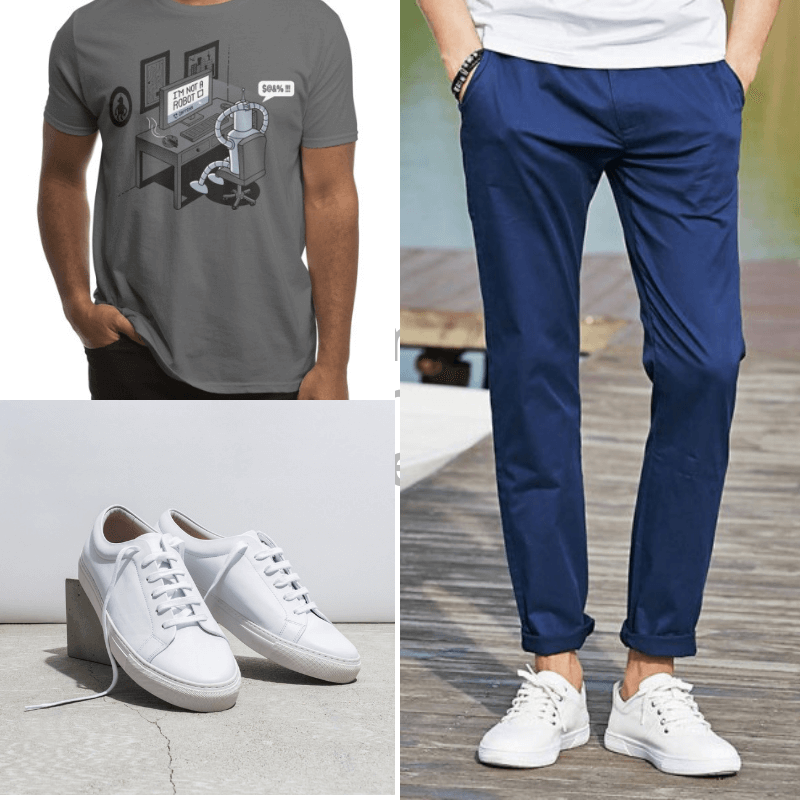 Source: Google images
Get in your comfort zone and style yourself with a classic and timeless piece of clothing. And this is the time when you should really be picky about the selection of footwear.
You don't always need to layer up things, as you are on a casual outing go for a basic look of either jeans and t-shirt or a pair of trousers and a shirt whichever you like with sneakers.
Beach Date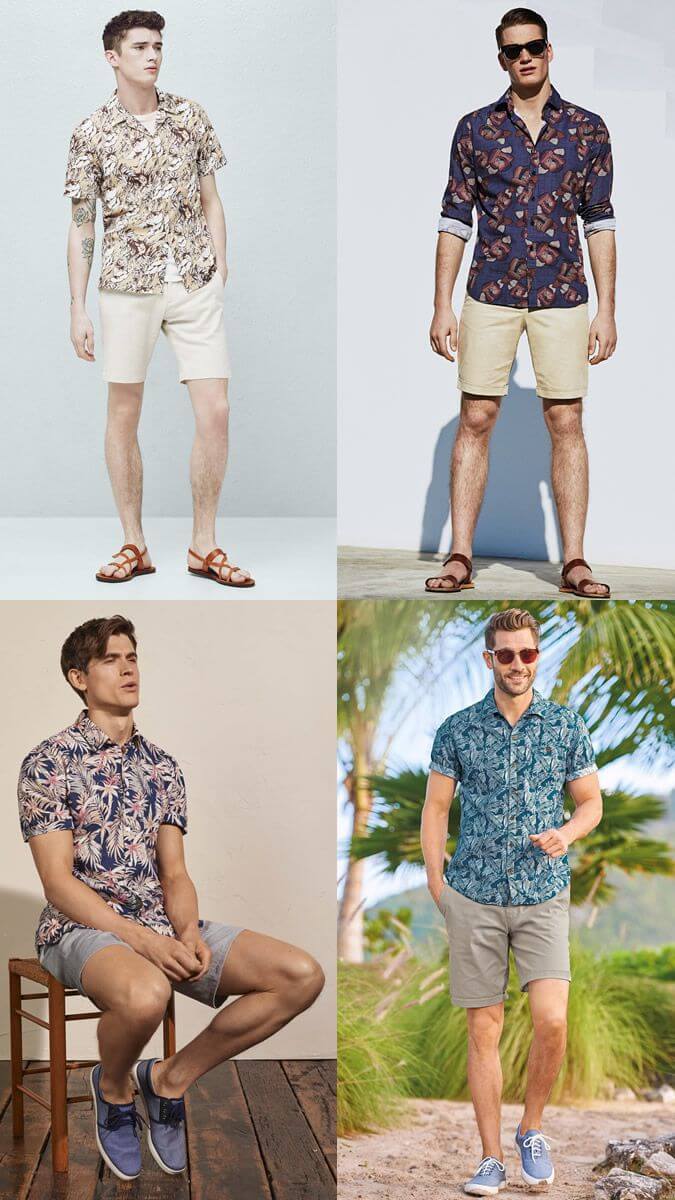 Source: pinimg.com
Beach date! This type of date can create an opportunity for you to show your sexy side, only if you dress properly. There are two looks that you can consider on a beach date. The first one is showing off your body by wearing just shorts and the second one is balancing between showing hot-bod and covering it up. And we will suggest that you should go for the later one.
As for beach outfit, go for cotton shorts and a floral or a Hawaiian Print Shirt. Complete your look with the pair of sliders or sandals.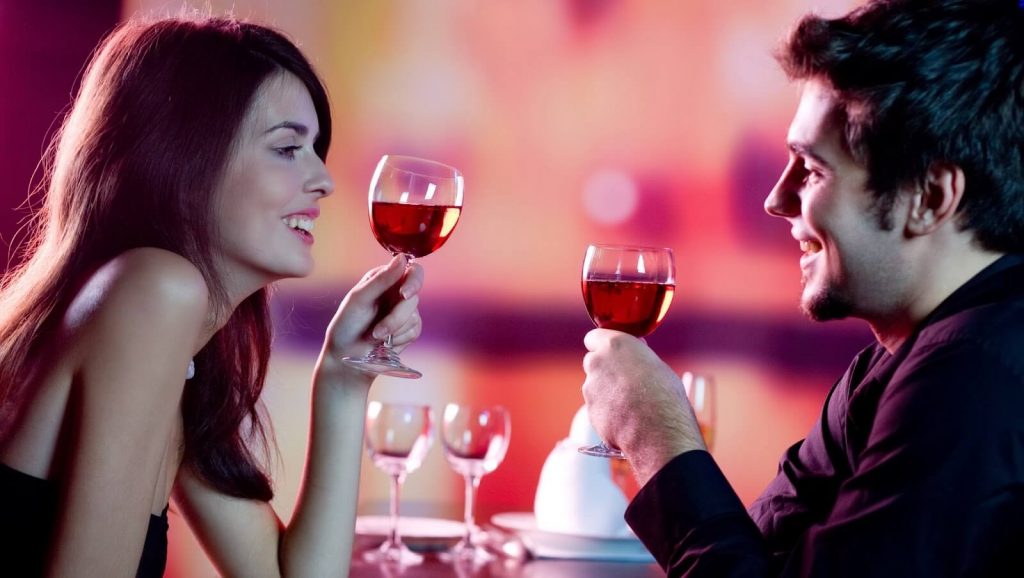 Source: bloggersarena.com
These were the date outfit ideas for men presented to you by Fashionterest. For more ideas related to fashion, visit the website.