Every country or place have their very own kind of dresses as well as fashion and just like that Nigeria also came up with their best fashion styles for both men as well as for women and to be honest all the fashion that the country came up with seems to be amazing and they have different ideas for their attire and some of them are so stunning that the whole world is trying to copy that and even you would be able to see some common Nigerian fashion all around the world.
They have a really nice vibrant color selection that they contrast really well with muted color which means that they have a really nice balance of colors. If you are also wondering about some of the latest Nigerian fashion styles then here are some of them listed below that you can check out and also you can try them out to look ultra fashionable:
1) Ankara Colorful Wraps With Casual Tee:
Here you would see that they don't really kept the concept of the wraps simple rather they went with wrappers that are pant styled and also here you would see that the lower wear of the latest Nigerian women fashion style has some vibrant color combinations and also here you would be able to see different prints on the lowers and it is for sure that the vibrant colors tend to make their skin color look more beautiful which is the great thing for sure.
They know how to style their outfits well we here you would see that they have paired the wrapper with a casual short skin tight top which looks sober as well as contrasting with the lower and altogether the look came out to be amazing for sure and also you can toggle the colors of your lower as well as upper wear and create your very own outfit with these trending clothes.
2) Blazers:
Blazers are quite common in every county but Nigerians know how to make their blazer look extremely fun oriented as well as fashionable and it is for sure that the whole world should at least copy their blazer look for sure as they come up so amazingly. They have their very own blazer colors as well as prints which are quite different from that of the whole world's blazer designs as well as looks.
It is for sure that they rock every dress experiment and even in blazer look they stand up amazingly which is the best thing. Here you can see that the Nigerian girl in the picture rocked the muted red blazer look like a star. Here you would see that the outfit has got same colored long blazer as well as classic trouser and a black tube top inside just to make the outfit a little contrasting and with neutral makeup and statement red heals they step out of the home like a glam diva which is mesmerizing to see.
3) Peplum: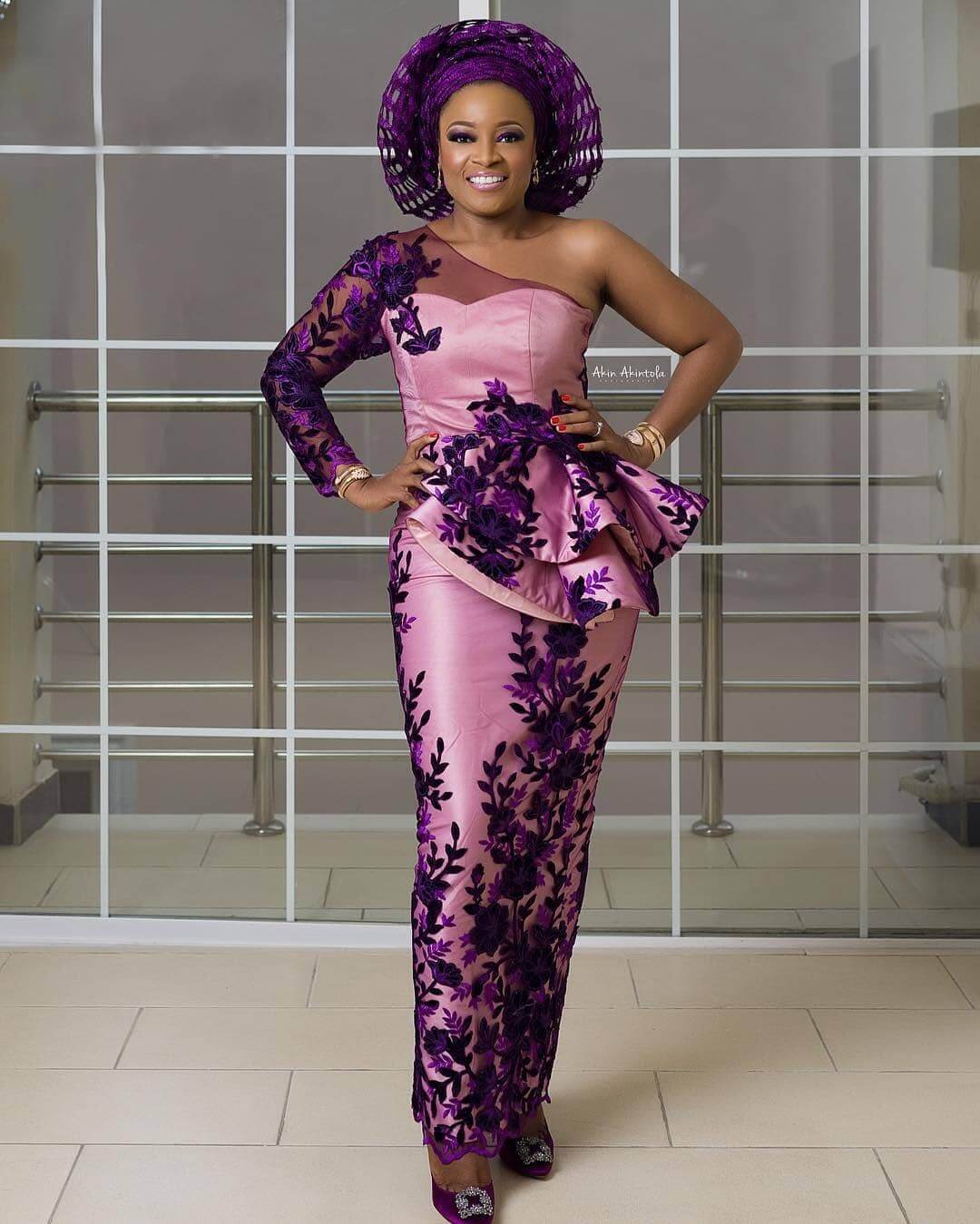 This is kind of Nigerian traditional attire but this is so gorgeous that it can be worn to any party or any occasion and if you would get your hands on this kind of dresses then it is for sure that you are sorted for your special occasions and also you would be able to get lots of compliments from others which seem to be the best thing for sure. They don't only have a quite different style of outfits but at the same time they have different ways to style their outfit with and the uniqueness of their style makes them quite different and best at the same time.
Here you would see that they went on with the Peplum which is a gown kind of dress which seems to be so feminine looking and even here they choose to go with some amazing light colored base and dark colored designs on that and to make their look more unique they also wear same colored cloth hat kind of thing which definitely makes their look much more unique as well as different at the same time and it can also be said that they never fear to experiment with colors as well as styles.
4) Blinding One-piece Dress:
Nigerians are a step ahead when it comes to sparkle as well as glitters and it can be said that Nigerian women have a real relationship with sparkle so they always end up bringing up something sparkly or glittery and even here you would see that the dress is all sparkle and glitters and as it is in the shade white so the sparkles are more reflective here.
This kind of gorgeous dress can be worn to any night party and it is for sure that you would be the attention stealer of the event if you consider wearing this kind of dress. Not only the dress material is attractive but also the dress style is equally unique as well as stylish at the same time and you need to have that confidence to carry out this kind of dresses gracefully.
5) Bright Color Contrast With Black:
Coming to the men Nigerian fashion you would see that even here men know how to balance out bright colors with and so to balance any of their bright colored shirts they wear the basic black color just to keep the look simpler as well balanced.
Here you would see that they prefer to wear shirts which have more than one color in it and also they try to keep the prints uncommon and it cannot be denied that the end result comes out to be amazing and this is what they wear on casual days and this outfit can literally be worn anywhere and can be carried in day to night occasions as well so you can also try them up.
6) Ankara Style For Men:
This style is entirely bright and it is so amazing to see that Nigerian men carry this kind of outfits so gracefully and just like women's fashion of Nigeria, Ankara is equally popular among Nigerian men as well and they have different outfits following the Ankara style.
Here you would see that their outfit would have the work of some bright colors and also you may find different as well as attractive patterns on their outfits which look cool for sure. Here also you would see that they either have Ankara styled upper or lowers and in some cases they also prefer to watch same Ankara styled upper as well a slower at the same time.
7) Blazers:
We already talked a lot about Nigerian women's blazer fashion trend and in this case, men are also not lagged behind rather they have some amazing designed blazers which are unique than the rest of the world's blazer type. Here they have different colored as well as different patterns on their blazer and they even step out of their house in just matching blazer as well as trouser with no inner shirt or anything but it is for sure that they carry the look perfectly and at the same time they look coolest as well.
Continue reading:-