Women are all about makeup and there are many segments of a Woman's Makeup and it is for sure that woman go for different looks for different purposes and sometimes they go for a full face of makeup and sometimes they prefer light makeup and what so ever their mood is they do makeup according to that but you might have noticed that women can skip almost everything and sometimes even eye but they rarely leave their eyes and even a single coat of mascara can change the whole look and this is because our eyelashes gets more visible at that time but the process seems to be quite long as you first have to curl them up and then get coats and coats of mascaras on top to make them look really gorgeous.
If you want to get yourself free from the struggle and want a long lasting solution which would not require any makeup on a daily basis then you can go for last lift and even lash extension is there as a solution but lash extension is not for everyone is not that easy to maintain as well so the easiest, as well as affordable and long-lasting solution, seems to be the Lash Lifts And Tint. Now you might be wondering about every detail of lash lift as well as tint then here is everything that you need to know before getting the lash lift as well as a tint that you need to check and try out:
1) What Is Lash Lift And Tint And How It Is Different From Lash Extension?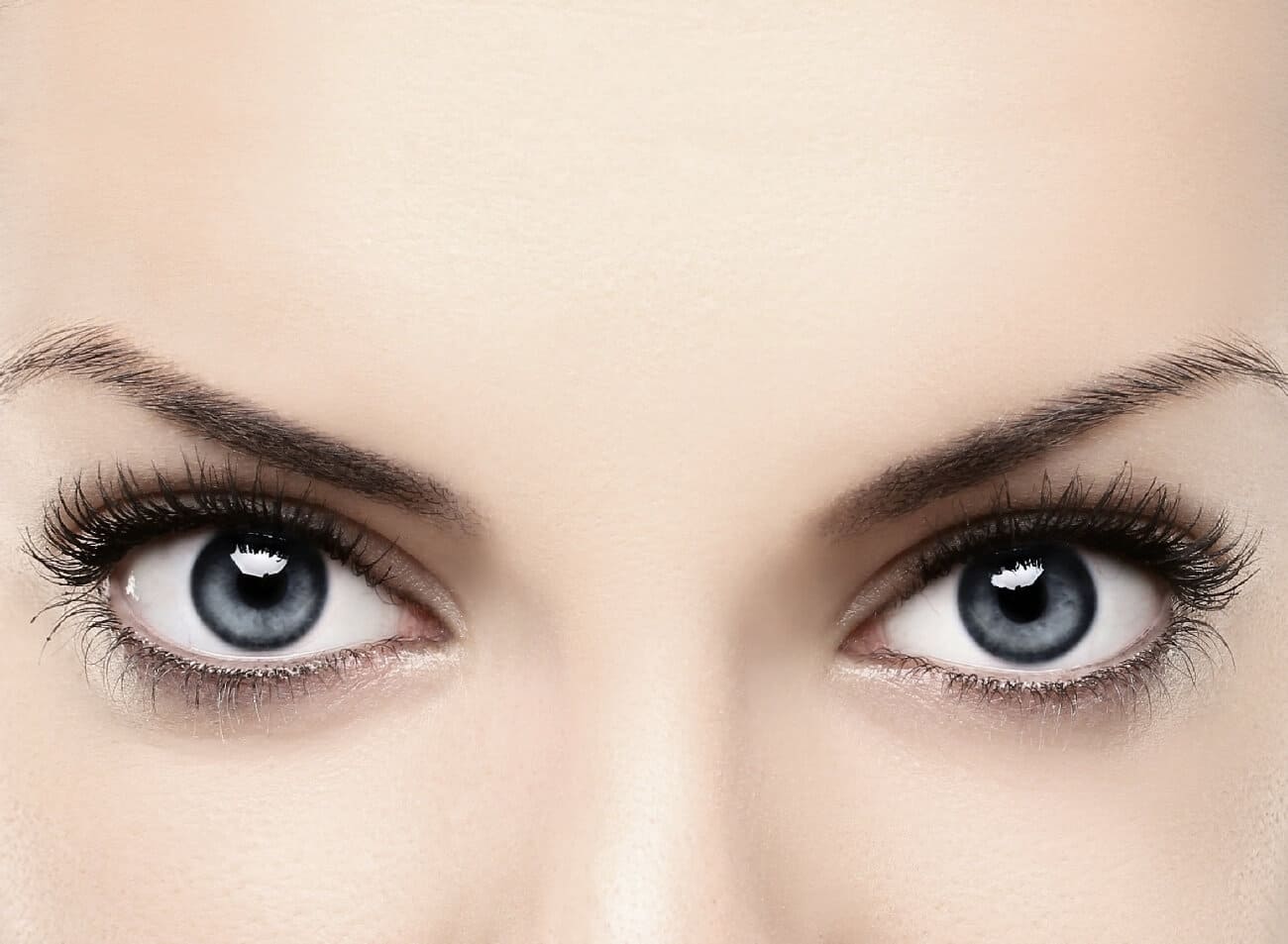 Source:santamonicalashlift.com
Both lash lift and tint, as well as lash extensions, are done for making your lashes appear dense as well as long and in work both the things would make your lashes much more visible which is the only thing that every woman desire about their lashes. Now in lash extensions you would have to spend a lot of money on getting extended lashes that are basically fake long lashes and the process though goes on smoothly but it involves lots of restrictions and the also the end result may not even last for the too long and at the same time you would have to prep them every time or on a daily basis which make the maintenance of the lash extension a bit expensive and you can only get it if you can spend your time and also because the last extensions are fixed with your natural lashes to at the end of the time the process would ruin your natural lash which you would regret surely.
Lash lift is much more convenient and here you would just have your natural lashes curled up and also some sort of tints would also be applied on your lashes which would make your lash visible so you don't even have to apply mascara in this case which is super cool. Here the process seems to be much more easier and you don't even have to do a lot to maintain the curls and just one lash and brow serum or oil would be enough to do the job and here nothing would be added just you natural lashes would be curled in such a way that it would last you for a good amount of time and another great thing about this lash lift and tint is that they seem to be much affordable than getting lash extensions so now you may be clear about the difference between the two and also it is pity much clear that lash lift seems to be the best.
2) The Process Of Lash Lift: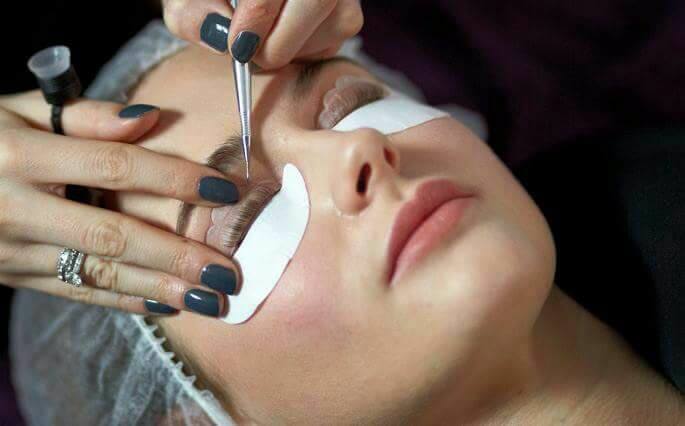 Source:blogspot.com
The process goes on after prepping your lashes and then a glue kind of thing would be placed on your eyes and then the lashes would be stick to that glue which would hold the glue for a long time. there would be a silicon-like shield at the bottom and upon that your lashes would be curved or you can say that your lashes would be lifted up and then the glue would be attached to lashes and the glue basically helps in curling down the lashes for a long period of time and it is that important thing which basically curls the lashes as well and then the glue would be kept on your eyelashes for a good 10 to 15 minutes and that time is enough for getting that perfect curls on your lashes. After the process would end then one kind of solution would be sprayed on your lashes which would basically help in getting rid of the glue and also your lashes would easily come out of the silicon and you lashes would be perfectly curled.
3) Customizing The Result Of Your Lash Lift: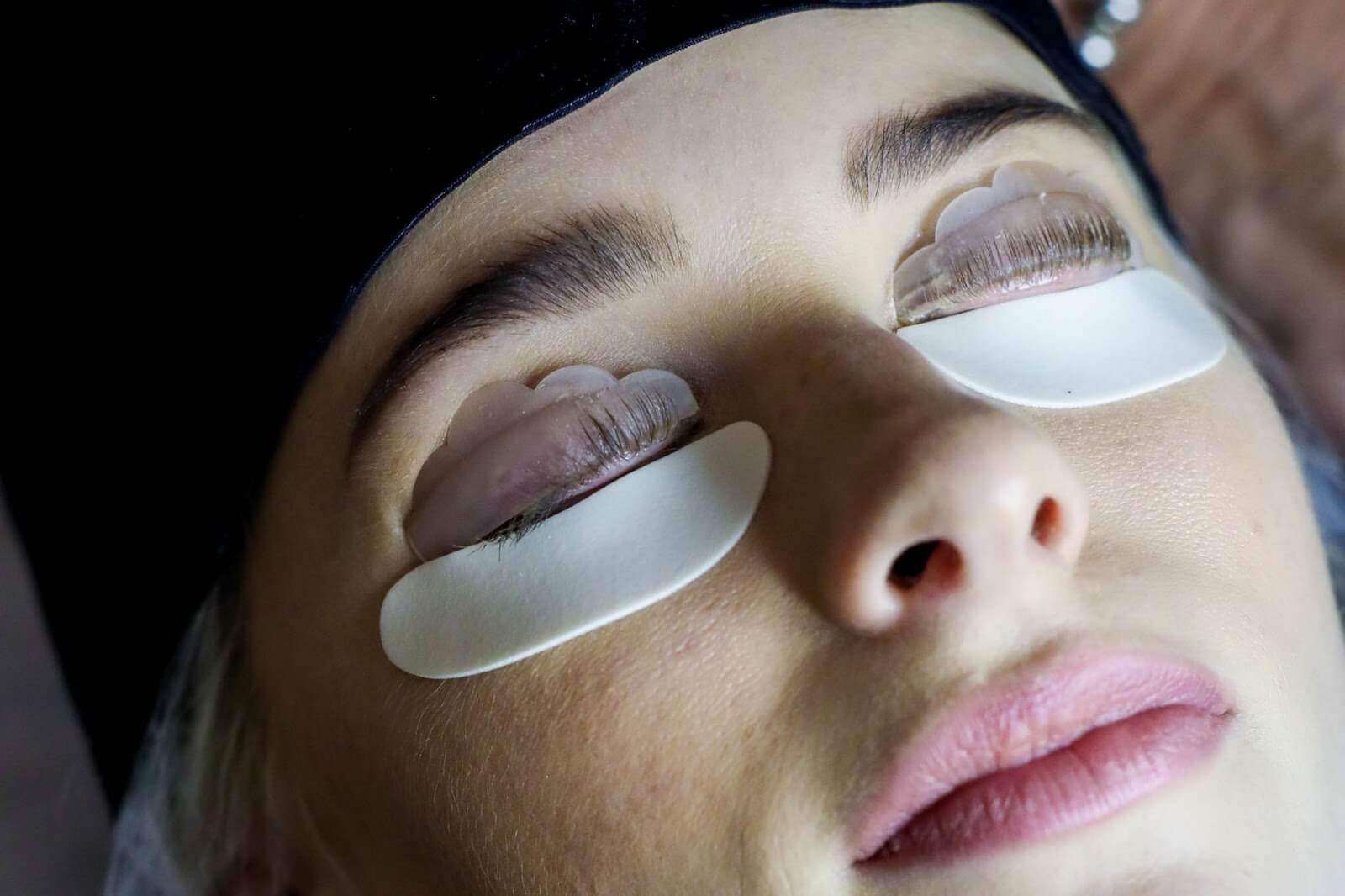 Source:blogspot.com
Now, this process is done by experts and so you don't have to worry about it and also make sure to choose your clinic or lash lifting center wisely because you don't want to go for miserable results anyways. Now you would be amazed to know that you can actually get your end results customized and so you can get your lashes as desired. Now before going for the process you would have to sit with your consultant and there you would have to face a couple of questions and depending upon that your consultant would analyze desire and here you can also tell them about your daily Eye Makeup routine so according to that they can suggest you the best results and also if you are the one who never steps out of home without mascara and you are not going to quit the habit then getting your lashes tined is not necessary because at the end of the time you would get your lashed coated with lots of mascaras but in case you have decided not to apply anything on then you can definitely go with tints as they would provide more depth as well as pigment in your lashes and would make them look good.
4) Maintenance Of Your Lashes After Getting The Lash Lifts On: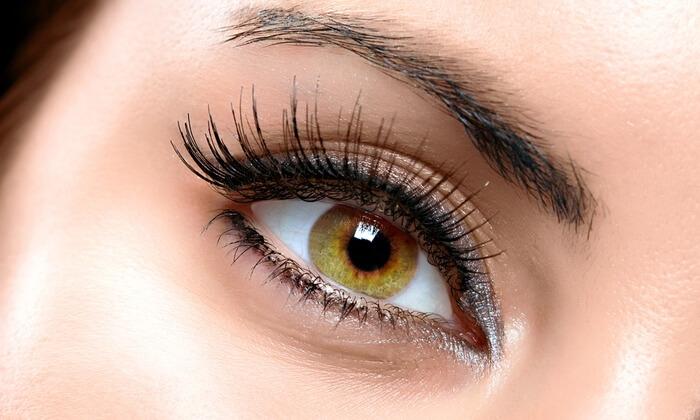 Source:grouponcdn.com
This seems to be the best option just because it needs low maintenance and also you would just need to be in restriction for just one day or you can say for a good 24 hours. After getting your lashes done you need to  be a bit careful for just 24 hours and in these 24 hours you cannot apply anything in your lashes and you cannot even wet them for that matter but right after you complete that time boundary of 24 hours you would be able to do anything that you want with your lashes and you can even apply mascaras and everything that you want and after that 24 hours you can basically enjoy beautiful eyelashes for a very long period of time which is definitely a great thing for sure.
5) The End Result Of The Lash Lifts As Well As Lash Tints:
Source:wp.com
The most important or most searched question here is about the end results and of course it is quite normal that everyone proves to be curious to know how their lash lift would look or how their lash lift job would turn out to be like. Here you would see that the lash lift exactly looks like as if you curled your lashes and worn some mascara on and the best thing is that they look so natural that people would hardly be able to recognize that whether you did anything or not and the best thing is the effortless beauty that you would have.
6) The Lasting Power Of The Lash Lift As Well As Tints: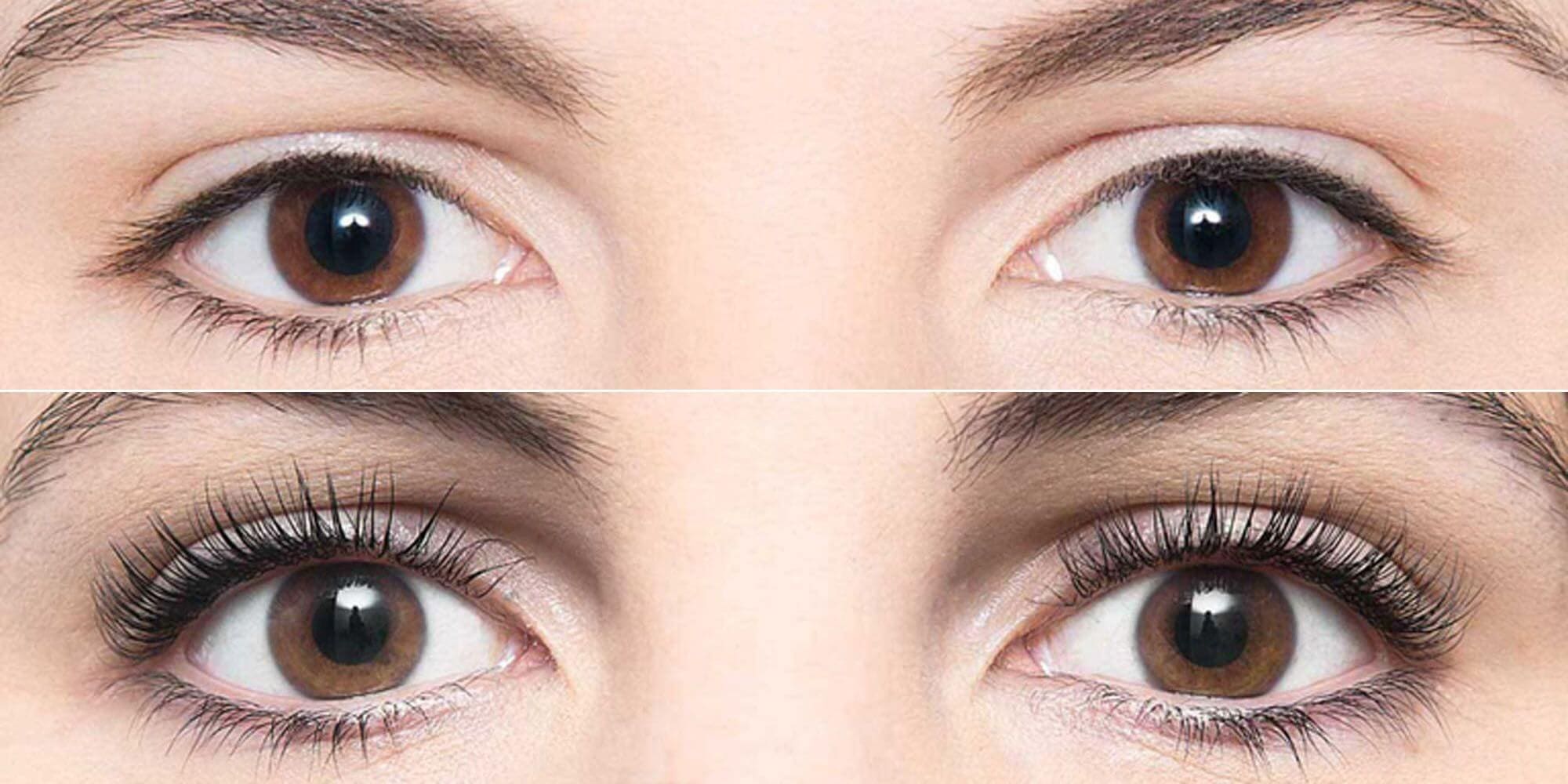 Source:hips.hearstapps.com
Now you may know the thing that nothing lasts forever and so thing lash lift would also not be there with you for a lifetime rather it would last you for some days only but considering the fact that they are cheaper as well as safer than the lash extensions so getting get over and over again won't actually hurt your pocket and this thing is especially good because you won't really need any such expensive products to maintain your lashes and only a few products would do magic and you would be able live life without worrying about your lashes for a good amount of time. if you got tints on your lashes to make your lashes beautiful then you need to know that the tint would only last for 3 three weeks so after that you would have to apply mascaras and the lash lift results for a good eight weeks which is awesome for sure and you can get both your lash lift as well as last tint together after 8 weeks only.
These were a few things that you need to know about Lash Lift And Tint before you get them on and also you can find more such things at Fashioneterest.