Let's start with the basics. What is Lakme Fashion Week? We know, everyone out there knows, it is more popular than Ekta Kapoor's serials. Haha! Jokes apart. LFW is the highly recognized fashion show of India, and it is organized twice a year.
First one in earlier months, Summer/Resort and the second one in August Winter/Festive. It runs with the collaboration of IMG reliance and Lakme, the cosmetic brand. The main motive behind this collaboration was to gain a solid grip on fashion trends and to keep everyone updated.
Every year in every fashion show, designers come up with their own personalized collections. And after that, it is followed all over India. Famous designers like Manish Malhotra, Anita Dongre, Anamika Khanna are among the members of Lakme Fashion Week Advisory Board. LFW has provided a great platform to the designers and has also launched several famous and talented designers. Apart from this, many B-star celebrities have walked on the runways for the designers.
The latest event of Lakme Fashion Week was held between August 21 to 25. This event represented the Winter/Festive 2019 collection. Plus along with it, there was a message that designers gave to each and every fashion enthusiast out there.
Any guesses? It is related to recently happened events. It is associated with the environment. Yeah! Fashion does affect the environment. So designers came up with the use of Khadi – a hand-woven fabric. This all happened because of the initiative by CMAI of project SU.RE (Sustainable Revolution). Sixteen biggest brands pledged to take part in this revolution for the sake of the environment and to reduce environmental degradation.
This Winter/Festive collection 2019 included sustainable synthetic, bold necklines, textures, retro style, etc. We have mentioned down the trends that are to be seen in the upcoming months. Be it marriage function or concert you are going to see these elements in the clothing.
Without wasting time, let's look into the ingredients that will help you out to prepare an outfit that will aww everyone.
Also Read: All You Need To Know About The Lakme Fashion Week 2019
Plunge Neckline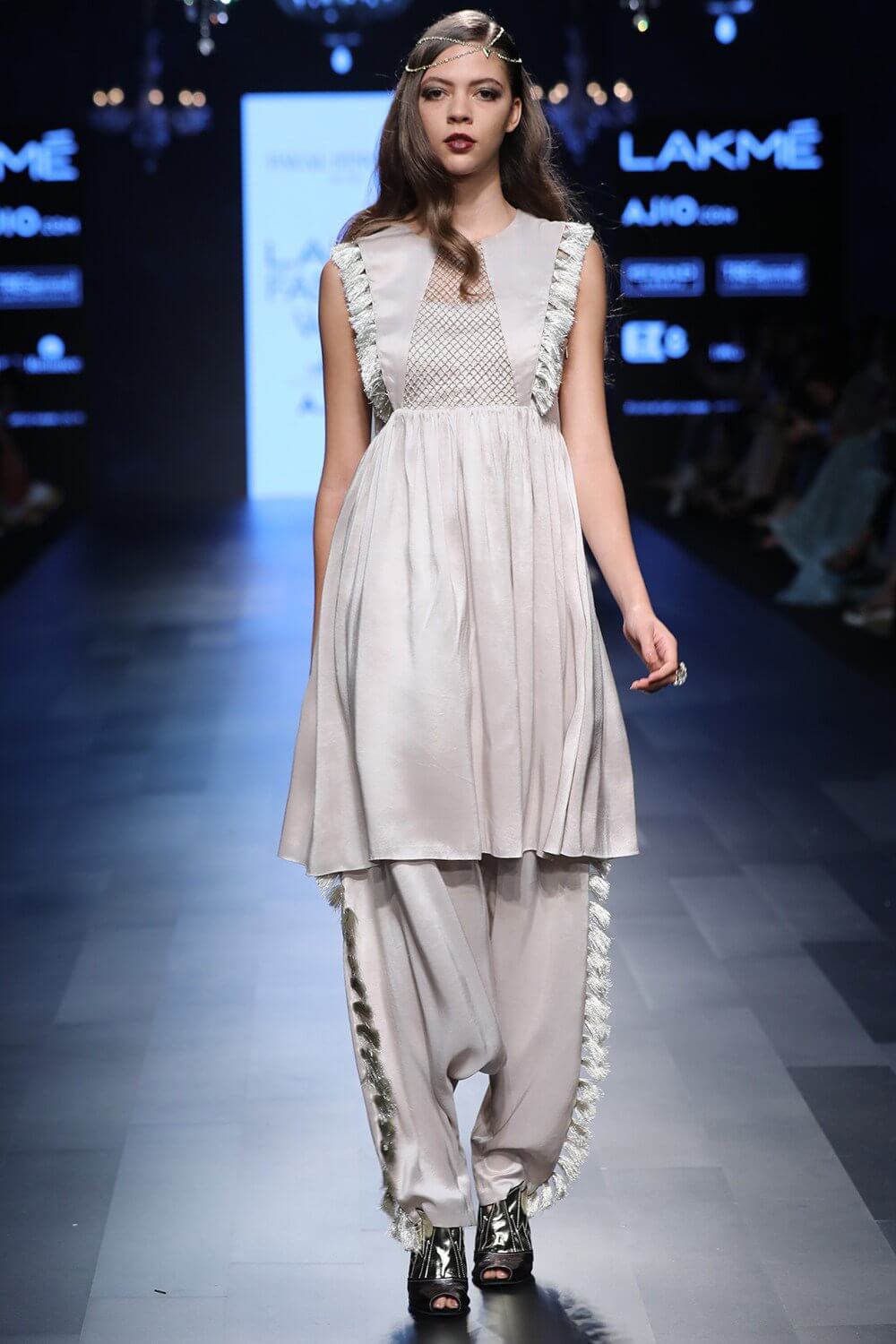 Source: content-cdn.io
Saaksha & Kinni, Nachiket Barve, and Manish Malhotra displayed the collection with the focal point of plunge neckline. Where Saaksha & Kinni incorporated plunge neckline into maxi dresses, Nachiket and Manish fused it in blouses and ball gowns.
So, whenever you go for purchasing for this festive season, get yourself a gown or a maxi dress with a plunging neckline. Or tell your masterji to make one for you. There is nothing that they can't do!
Tassels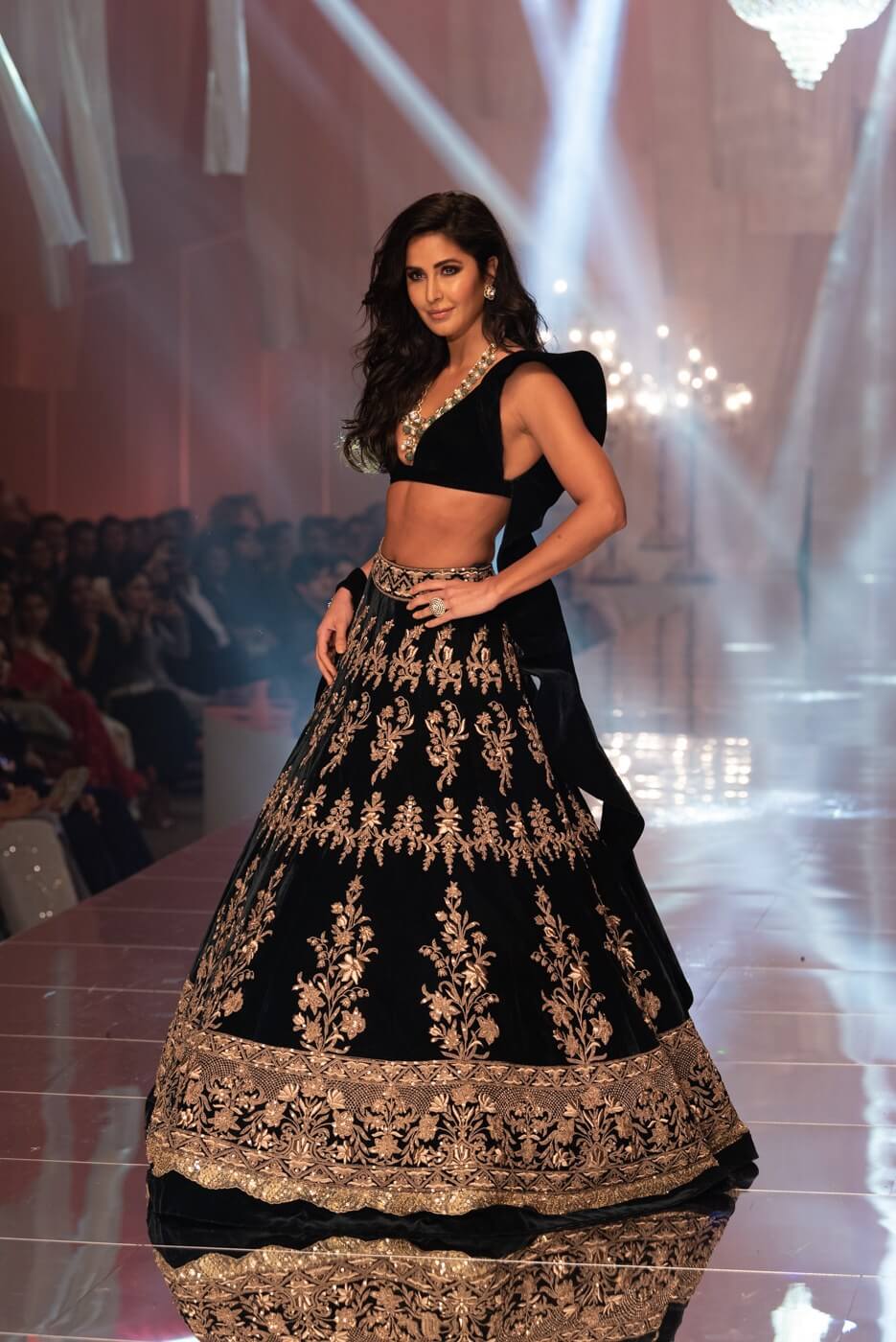 Source: vogue.in
Tassels and Fringes became the center of attraction of the show. Payal Singhal represented the bohemian collection #PS20 with the celebration of her 20 years of glory in the fashion industry. Her collection has the tassels and fringes in the ensembles, which made it look more enticing.
Add tassels and fringes to your outfit and give it a trendy outlook.
Recycled Fabric or Hand-Woven Fabric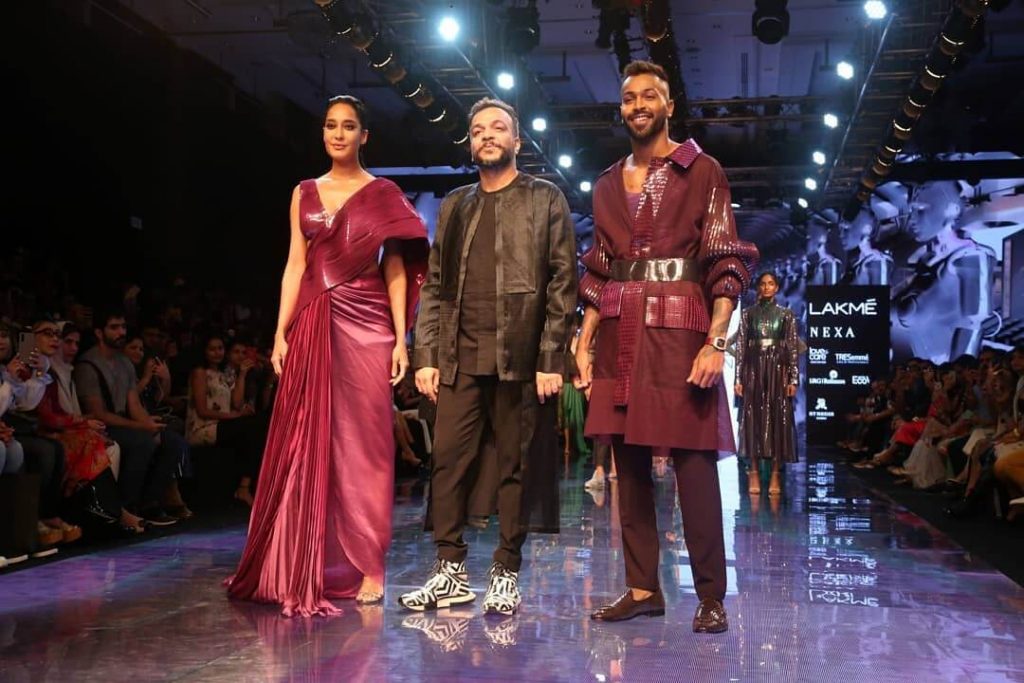 Source: cdninstagram.com
In the earlier part, we mentioned about the SU.RE and the output is designers came up with the collection made up of recycled and hand-woven fabric. Amit Aggarwal represented the collection made up of recycled material, and the Lisa Haydon and Hardik Pandya wore his plum-colored collection on the ramp.
Make sure you also contribute to this initiative by selecting the recycled or hand-woven fabric.
Variations in Sleeves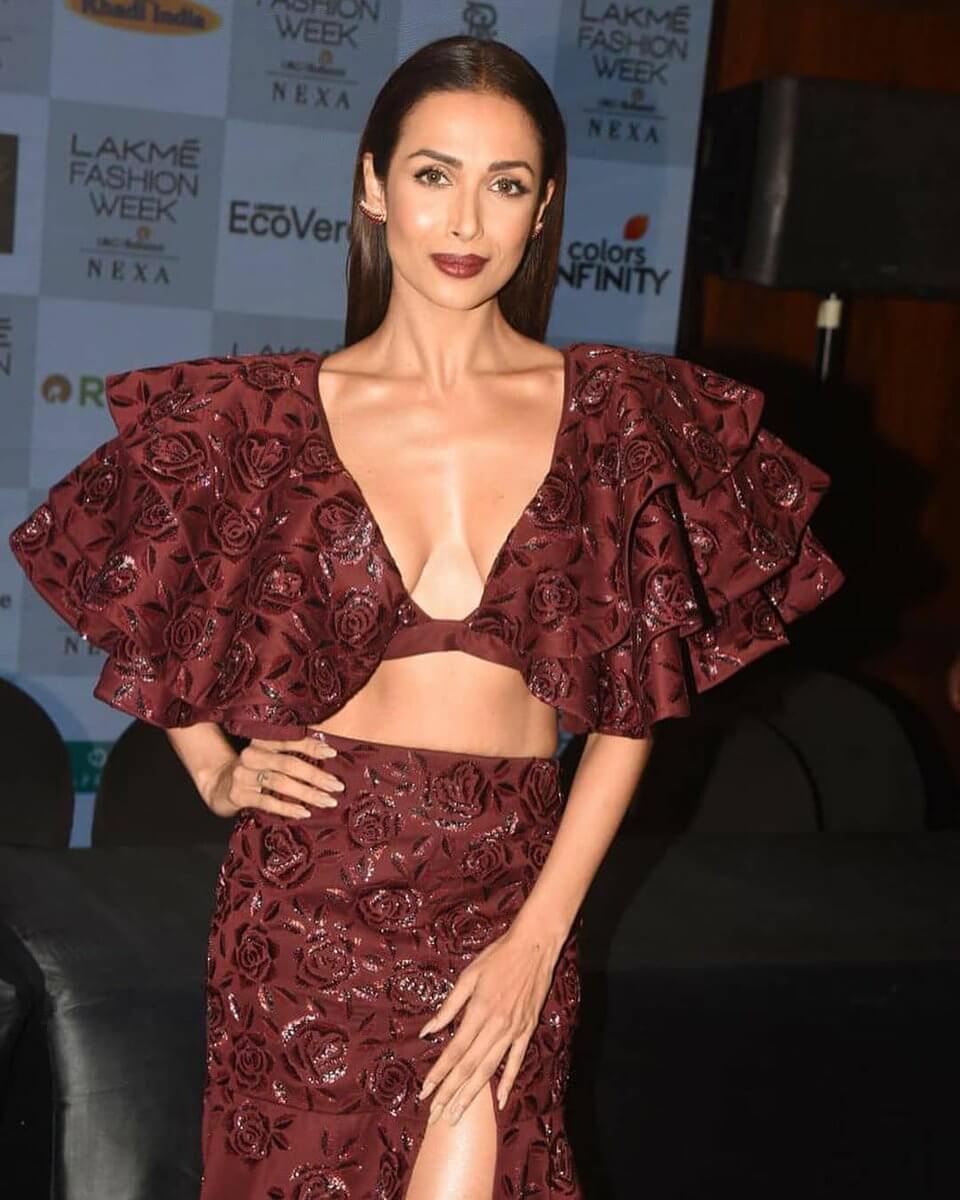 Source: twimg.com
The variations in sleeves seen on the runway were unbelievable. Where Manish Malhotra represented voluminous skirts with wingy sleeves, Ujjawal Dubey of Antar Agni kept it minimal. And Diya Rajvir showed cascading sleeves on a statement blouse whereas some designers kept plain, textured, or layered.
Let your drama queen out with the variation in sleeves.
Stripes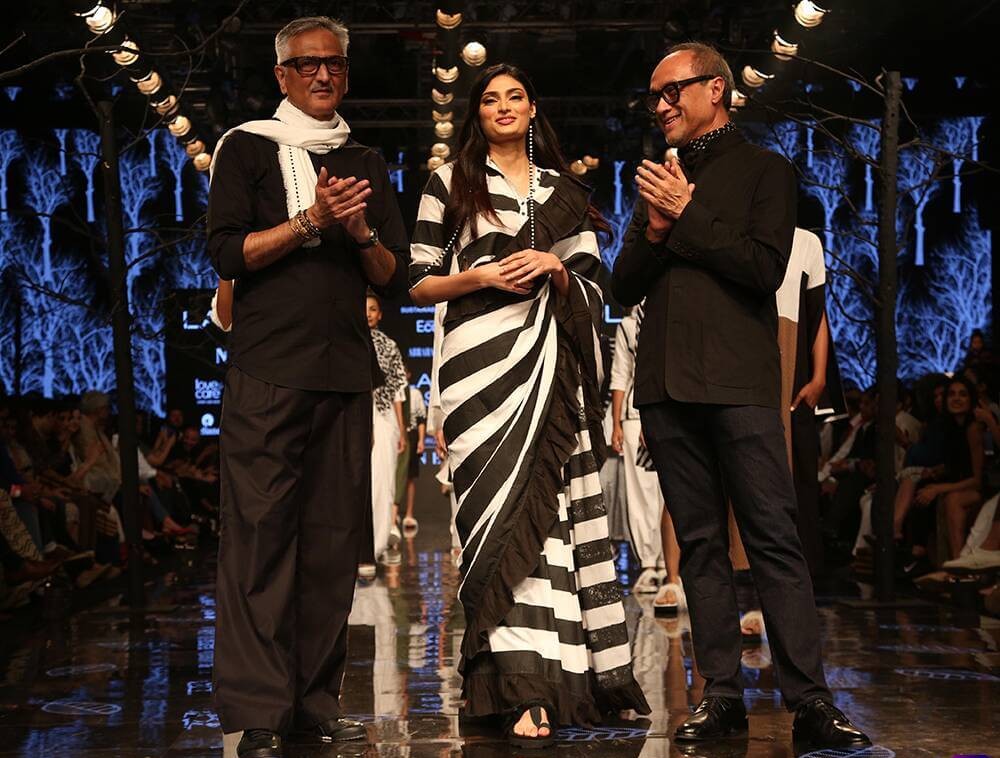 Source: latestly.com
Stripes have never gone out of style. It is a timeless style that is loved by all age groups. This season, runway saw its rendering on a whole different level. They were combined with tie-dye and jamdani weaves and most astonishing was the watercolor-like stripes on fluid chiffon. Abraham Thakore created a saree using black and white stripes as a print and ruffles as a texture on its edge. This saree has created havoc among the hearts of all.
High Thigh Cut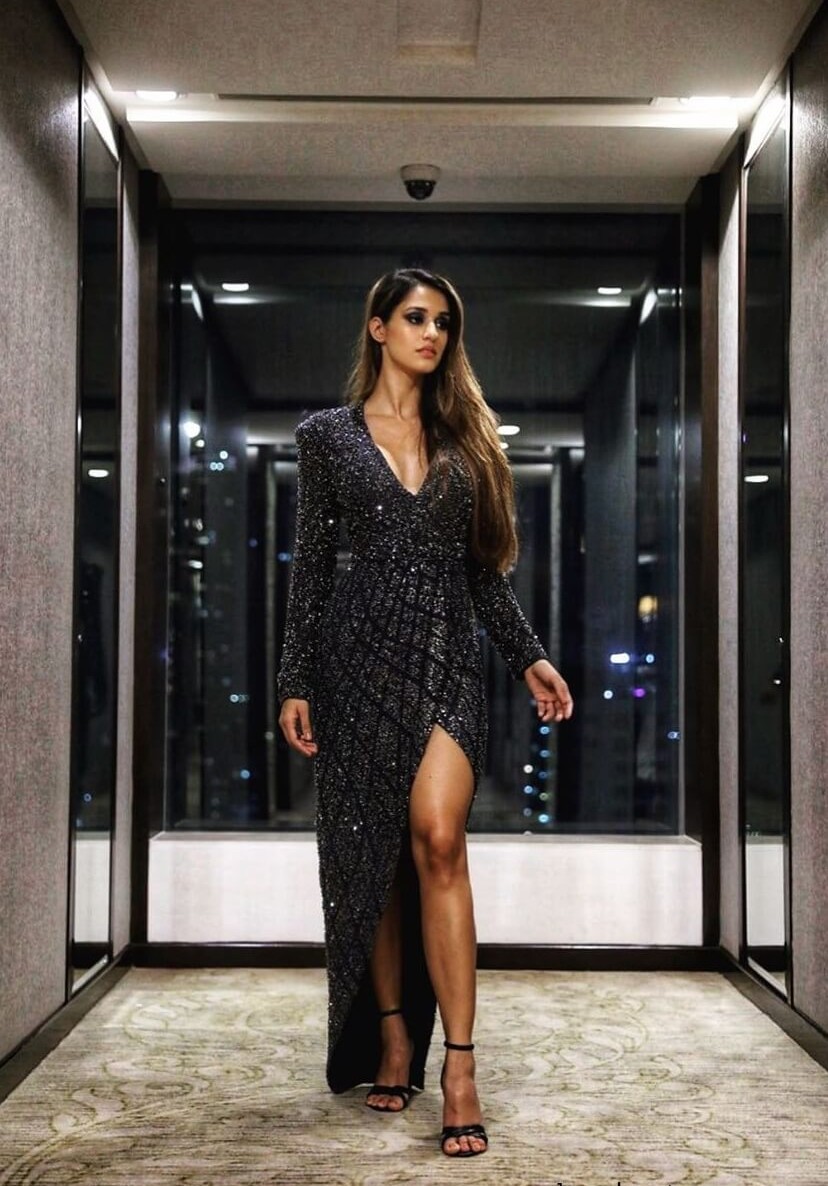 Source: .sanjeevnitoday.com
With the neckline going low thigh cut is getting high. The festive collection got a sophisticated silhouette, and sexy lookout with the cut reached to the heights. Rohit Gandhi and Rahul Khanna forefronted the thigh-high with the collection titled Interstellar, the collection reflected the angular cuts and silky lines. The collection was stuffed with the metallic versions of black, silver, platinum, and gunmetal, and they were all embellished with sequins, crystals, and fringes.
Vintage Approach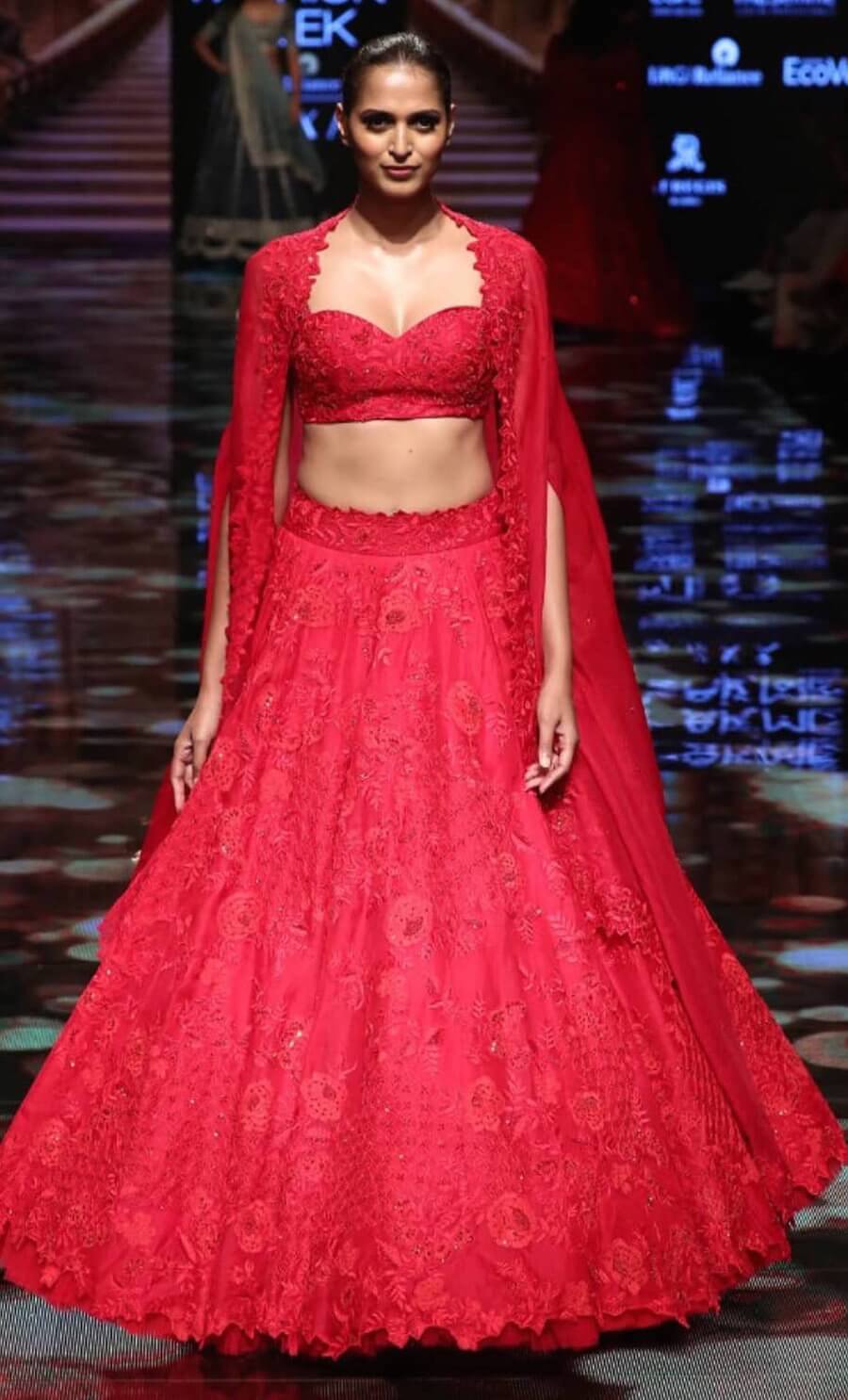 Source: shaadisaga.com
You want it, or not retro style was probably going to knock on the door. Retro style has been accepted universally this year. Nachiket Barve and Gauri & Nainika played with the '70s fashion in their collection. That included the wrap blouses with plunge necklines, floor-length dresses with side slits, and dressy kaftans all these with the floral texture done with sequins.
So the final verdict on this year's fashion style is totally on the sequins, bohemian and retro style, fabric that reflects earth love, tassels and fringes on everything. Sarees will be preferred more than the ball gowns or chaniya-cholis, why? They got more variations.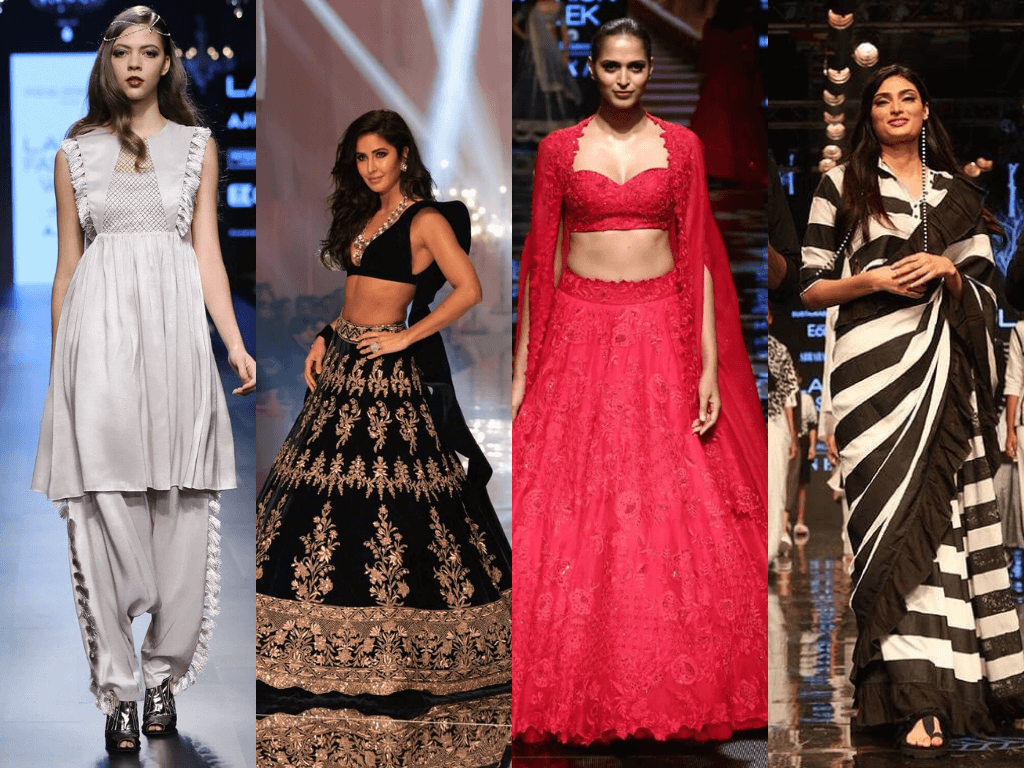 Source: google.image
Here is a brief overview of Copenhagen Fashion Week trends for you to follow.
These were the fashion trends that were displayed on the runway in Lakme Fashion Week. For more updates on fashion industry follow, Fashionterest.