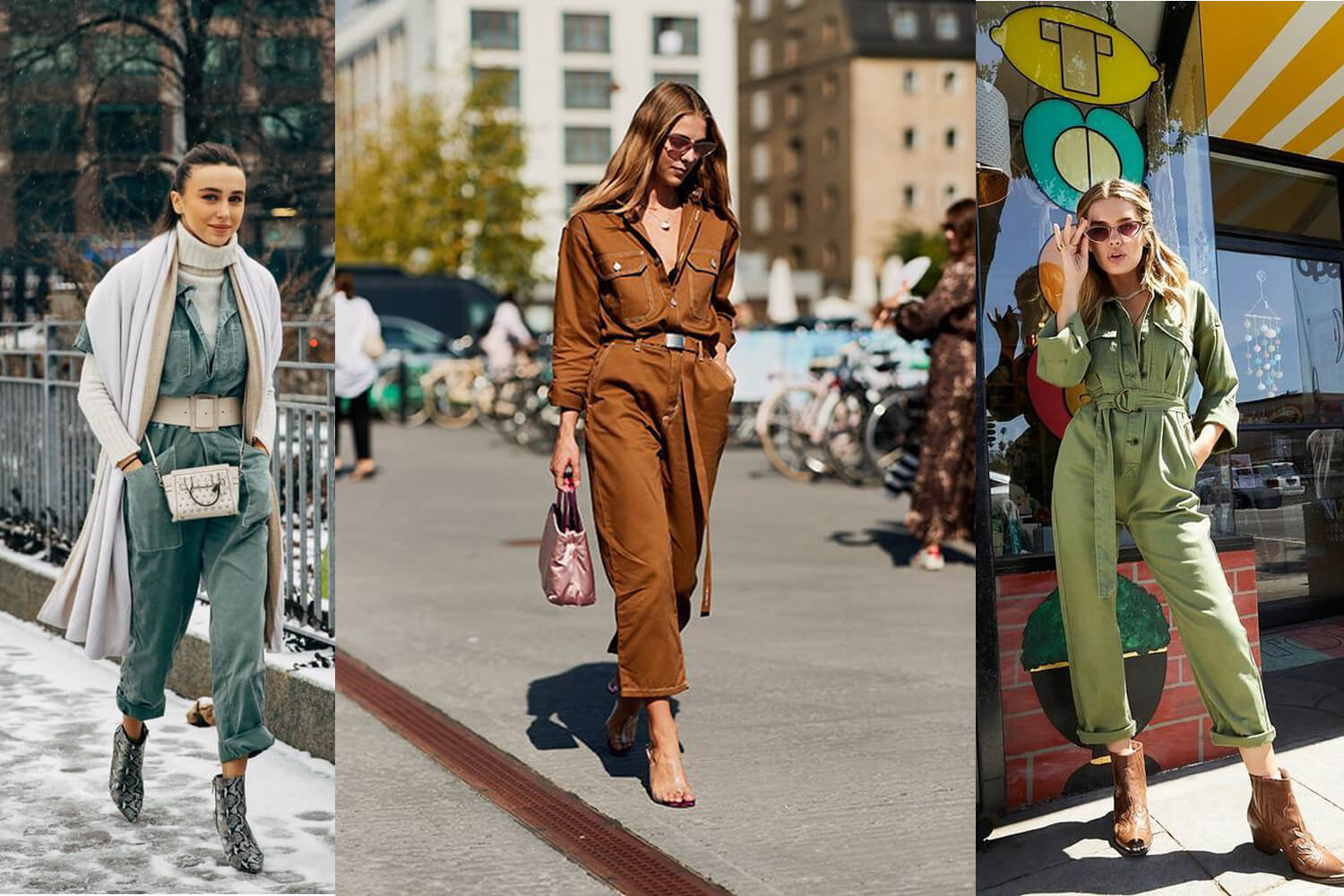 Jumpsuits are something that every girl is crazy about and when you think about best street style dresses for girls then jumpsuit would definitely pop into your mind. There are so many designs as well as patterns available in the market for jumpsuits so you can always choose the best for you. jumpsuits are not only very comfortable but at the same time they are very cool looking and you can literally wear jumpsuits on a regular basis without thinking much and it is for sure that would make you look stylish.
If you are wondering about some of the best jumpsuits styles then here are few of the best jumpsuit street style that you need to check out.
Strapped Black Jumpsuits With Cuts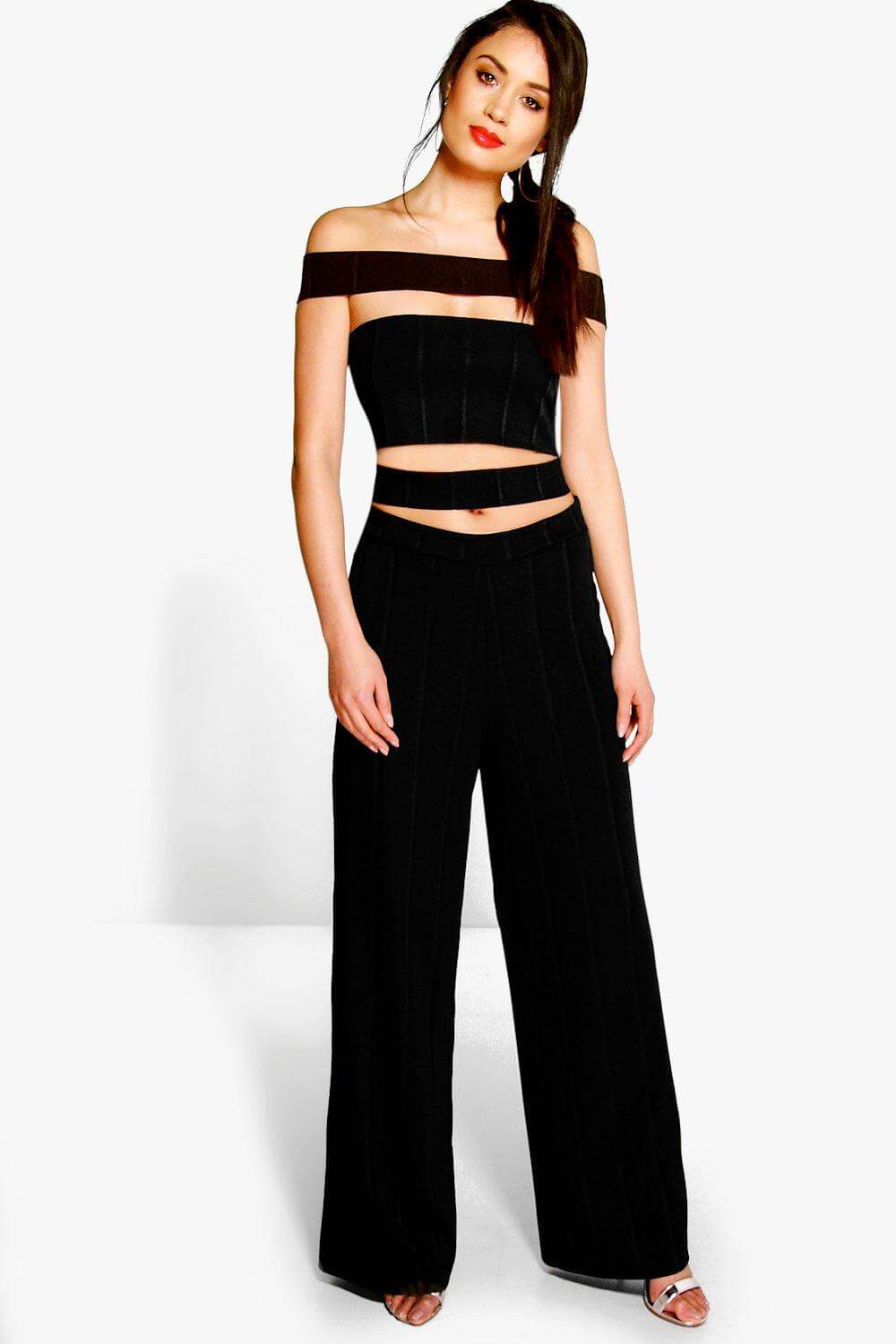 Source: i1.adis.ws
This is one of the best jumpsuit for women who want to look like a style icon while they would walk down the street and this jumpsuit can be worn in a number of events. In this kind of jumpsuits usually they have straps instead of sleeves and there are number of other laces here and there and also there is a cut at the back which makes the jumpsuit appear hot and also the color black makes it the best for sure.
Lacy Net Design Over The Black Jumpsuit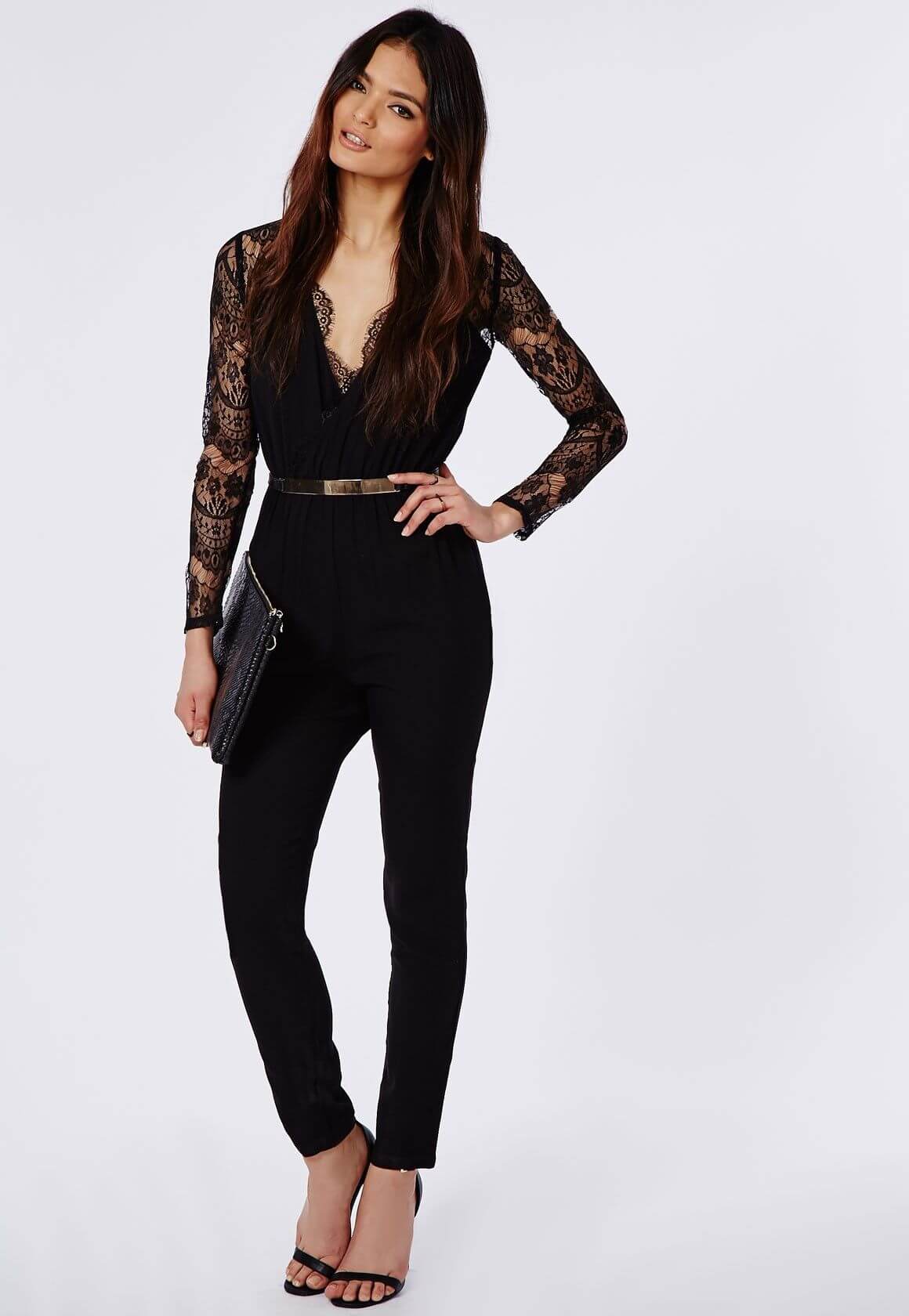 Source: i.pinimg.com
This is another great design of jumpsuit for those who loves the color black and this jumpsuit would make you look smart and at the same time it has got some unique design going on at the neck area with laces as well as with net cloths. The bottom of the pant seems to be of ankle length which makes it look gorgeous as well as stylish and you can even wear it to your official meeting.
Pretty Purple Sleeveless Jumpsuit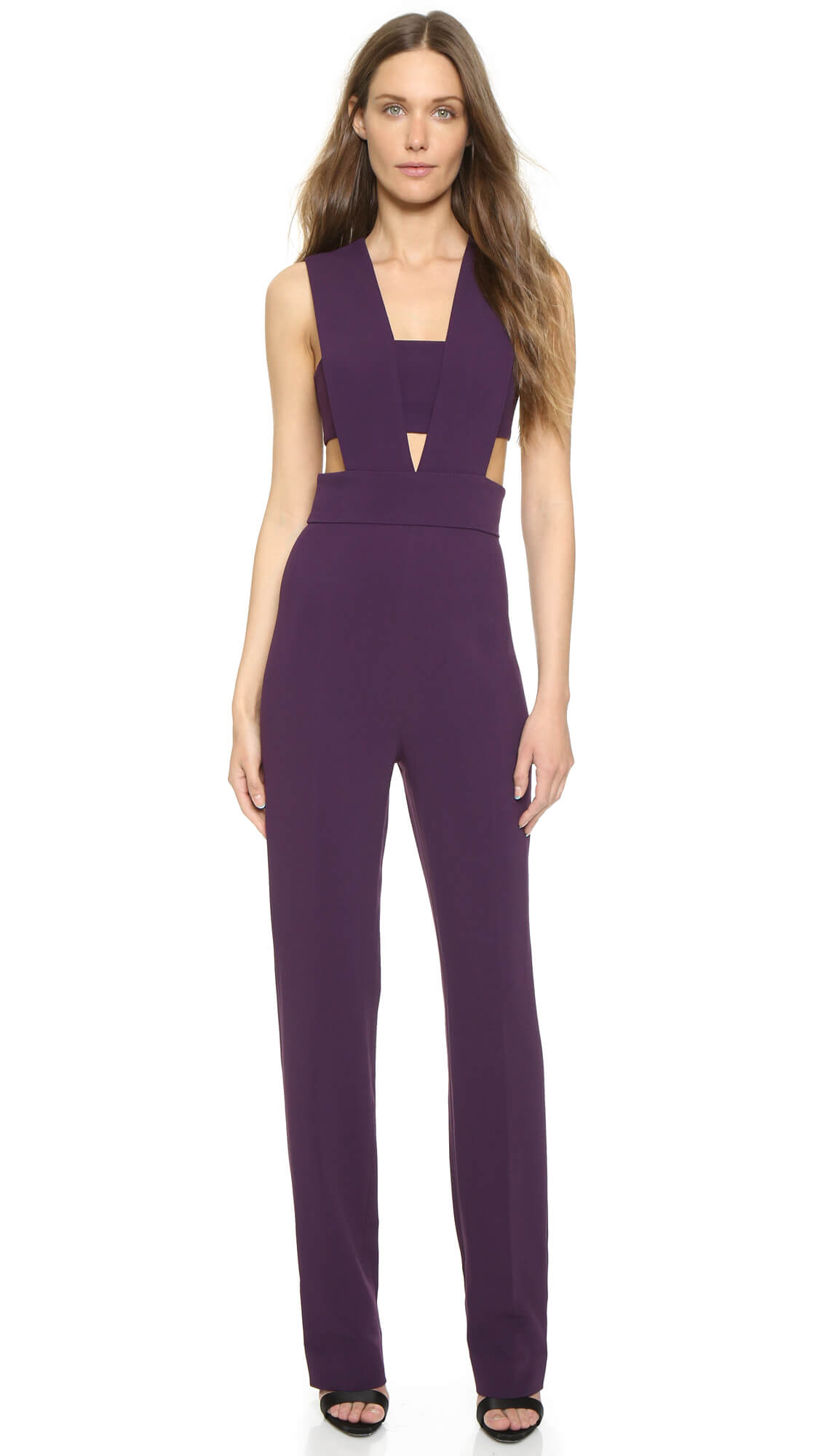 Source: cdnb.lystit.com
Jumpsuit is something that people generally wear during spring or summer so experimenting or getting bright shades would never go wrong and lilac purple is one such shade that most of the girls like and this color goes well with most of the skin tone and here you can get deep V neck with some hooks followed by the neck depth so you can wear the jumpsuit from there. You can pair the jumpsuit with some shinny silver ornaments or sandal or bag as the combination of purple and silver proves to be bang on.
Also Read:- Be Fashionable With New Fashion Trends For Girls 2019
Add Leather Belt On Your Jumpsuit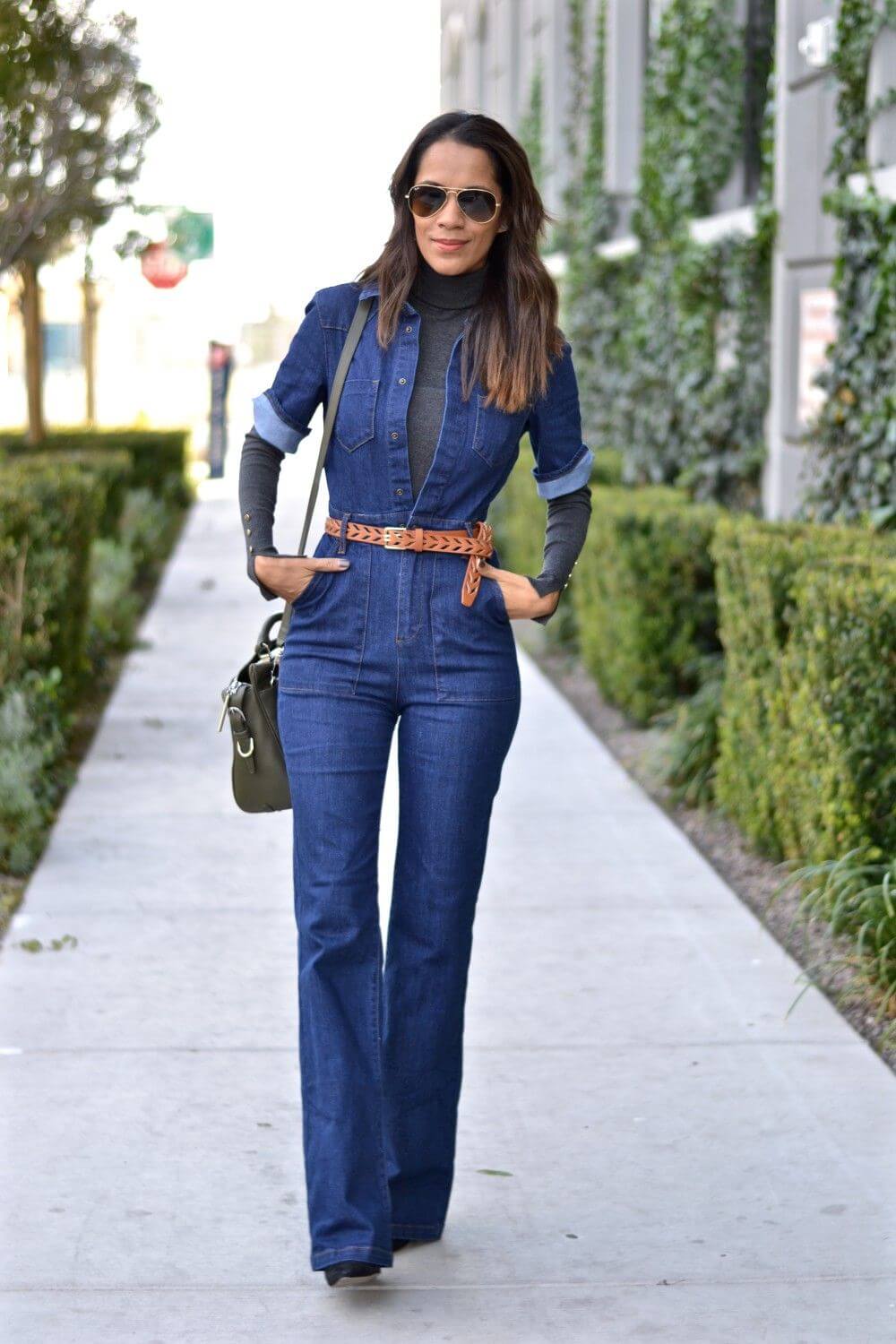 Source: i.pinimg.com
Adding leather belt can always make your jumpsuit look totally different so if you were looking for some style change and you don't want to invest on another jumpsuit then just tie a belt around your wait on top of the jumpsuit and you are good to go for any party or even meeting. Make sure to match your shoes with the color of your belt and you can also carry a matching bag along with you.
Upper Wrap Designed Jumpsuit With Huge Collars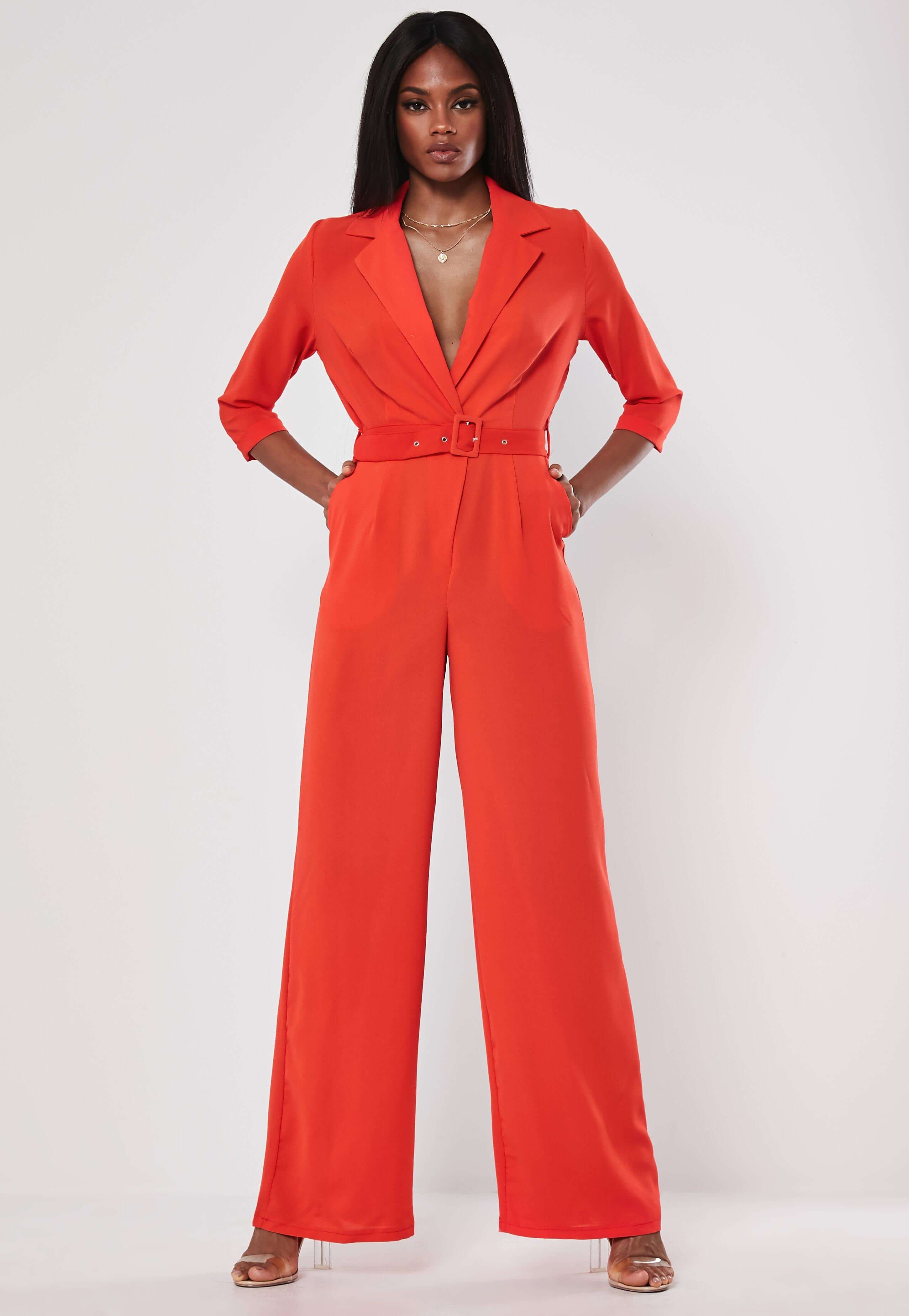 Source: missguided.com
This is one of the most stylish as well as elegant jumpsuits that you can get and this kind of jumpsuit can be worn to anywhere and you would look the best for sure. here the main attraction of the jumpsuit has to be the huge collars which looks so elegant and at the same time they prove to be unique and there would be wrap kind of style at the upper portion and to support the upper half you would have to tie a trendy belt around your waist and with it you can simply step out of your home as the jumpsuit itself is so dramatic that you would not actually need any such accessories to wear or pair with it.
Cover It Up With A Coat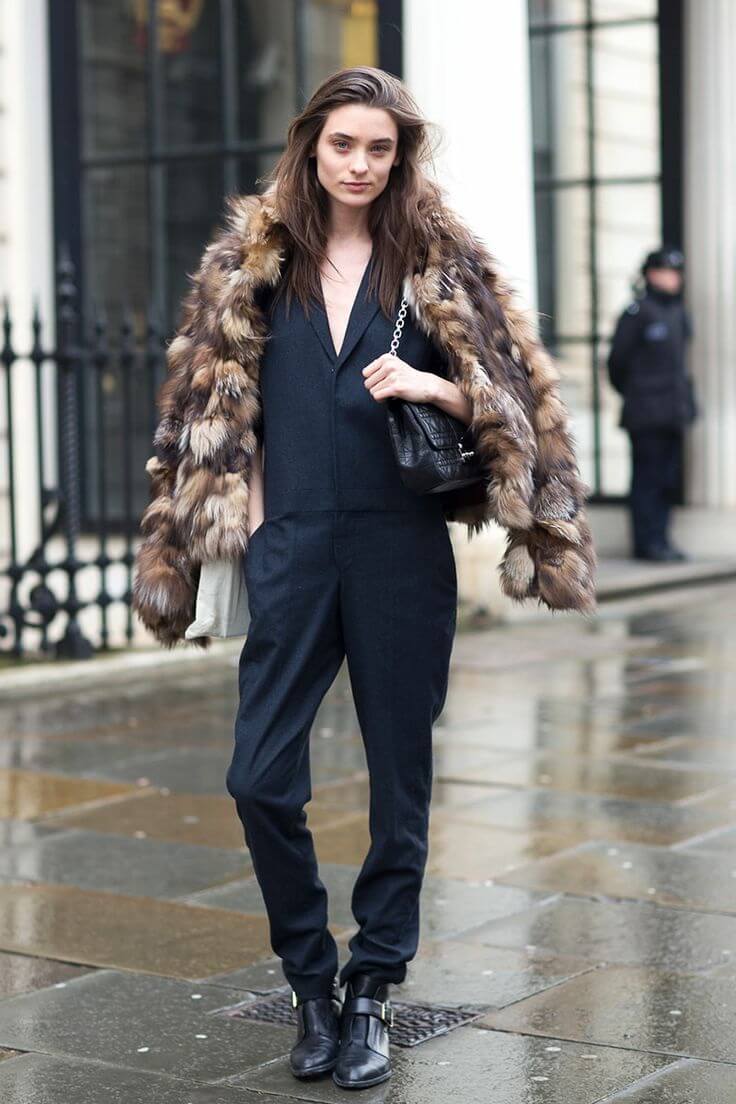 Source: fashiontasty.com
Have you ever tried wearing a coat with your jumpsuit? If you answer is no then you should try this to make your jumpsuit office ready and this is so elegant that you can wear this to any event. You just have to get your hands on a coat of the same color as your jumpsuit and you are good to go.
These were some of the best styles of jumpsuit for women that you can try and look pretty and also for more such amazing styles you can browse through Fashionterest.