No matter what you wear or carry everything should be trendy, and how will you know that it is trending or not? Or what is in trend? Answer for every question is the same, the fashion week or designs on the runways by the world-famous designers.
This year runways were seen with the 90s stuff. From clothing to jewelry, everything reminded us, our childhood. It seems designers wanted to relive their golden days (childhood). The SS19 Showed The Classic Collection of jewelry to wear in spring 2019. The Jewelry Trends have taken a full U-turn to the period of the '80s and '90s.
From bold hoop earrings to drop earrings, coin necklaces to body chains, everything is included in Jewelry Trends 2019. We have mentioned nine jewelry trends that you should follow this year to have a trendy collection of necklaces, earrings, anklets, body chains, etc. Get your hands on one (or all) of the following Spring Jewelry and rock the season.
Also Read: Latest Jewellery Trends Of 2019 You Will Love To Wear
Spring Jewelry Trends
Bold Hoops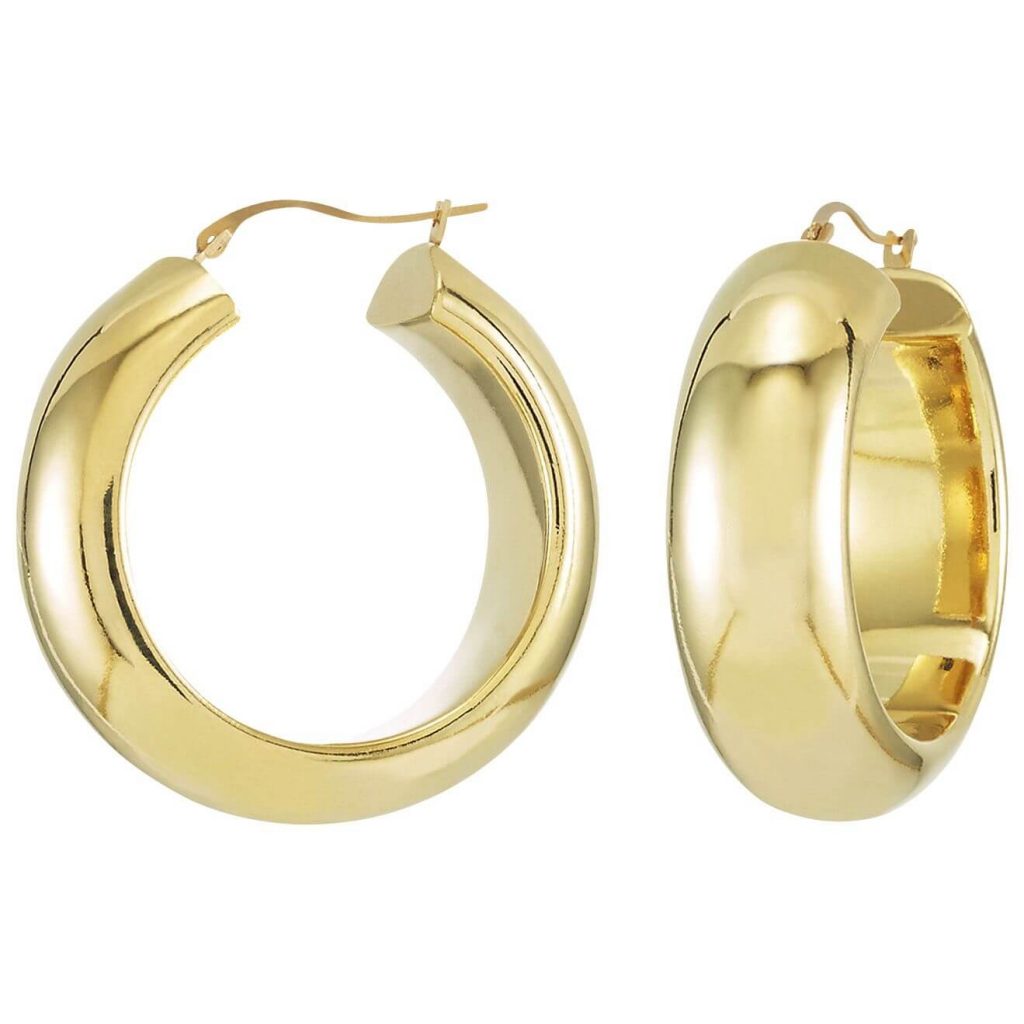 Source: akamai.net
Hoop earrings are something that can never go out of style; they are the perfect ones. But the fashion industry demands change, and it follows as well. This year hoops have gotten heavier and bulkier than the previous year. These hoops can be paired with party wear.
Colored Enamel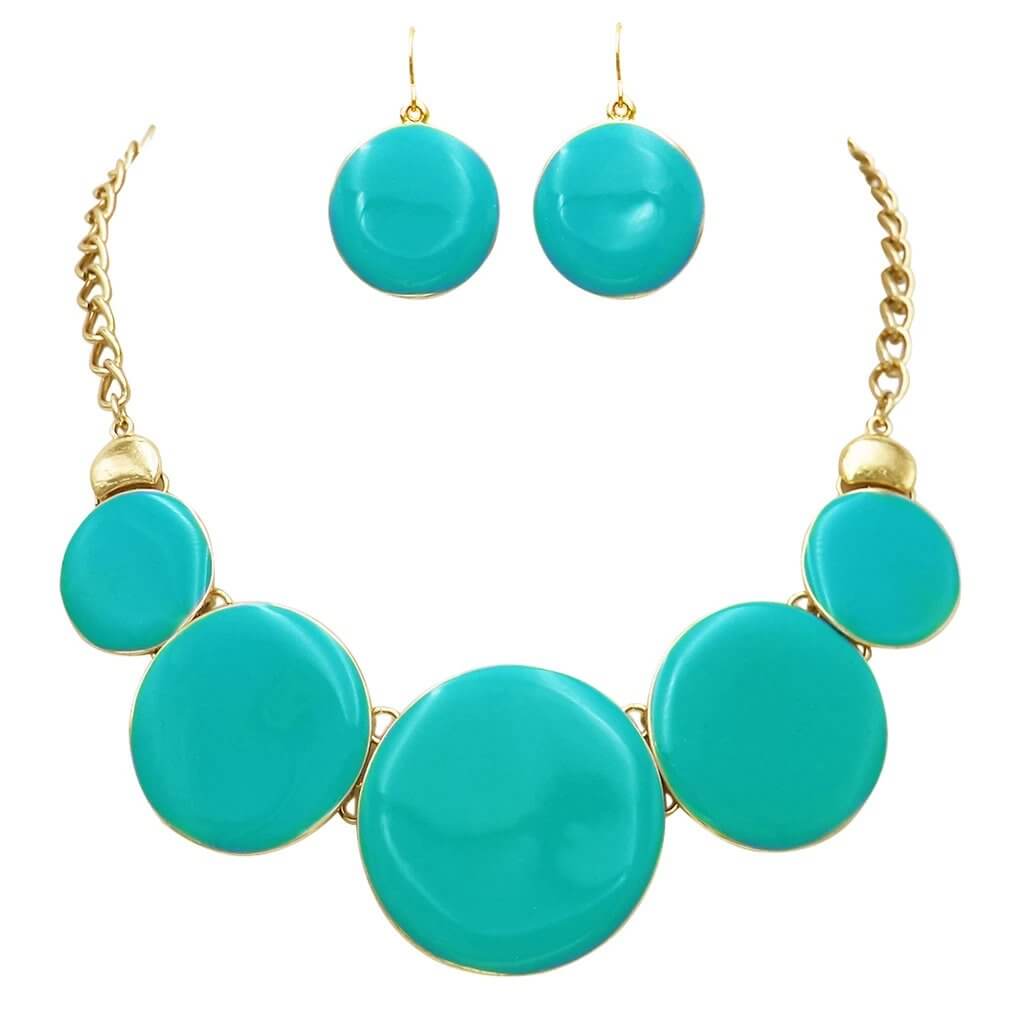 Source: rosemariecollections.com
If you remember colorful enamels were there in fall trend this year and yes, they are staying with us for yet another season. Your wardrobe will be again colorful and playful. The plus point of this type of jewelry is that you can pair them with your casuals and even with traditional wear. What is the Difference Between Necklace and Pendant?
Linking Chain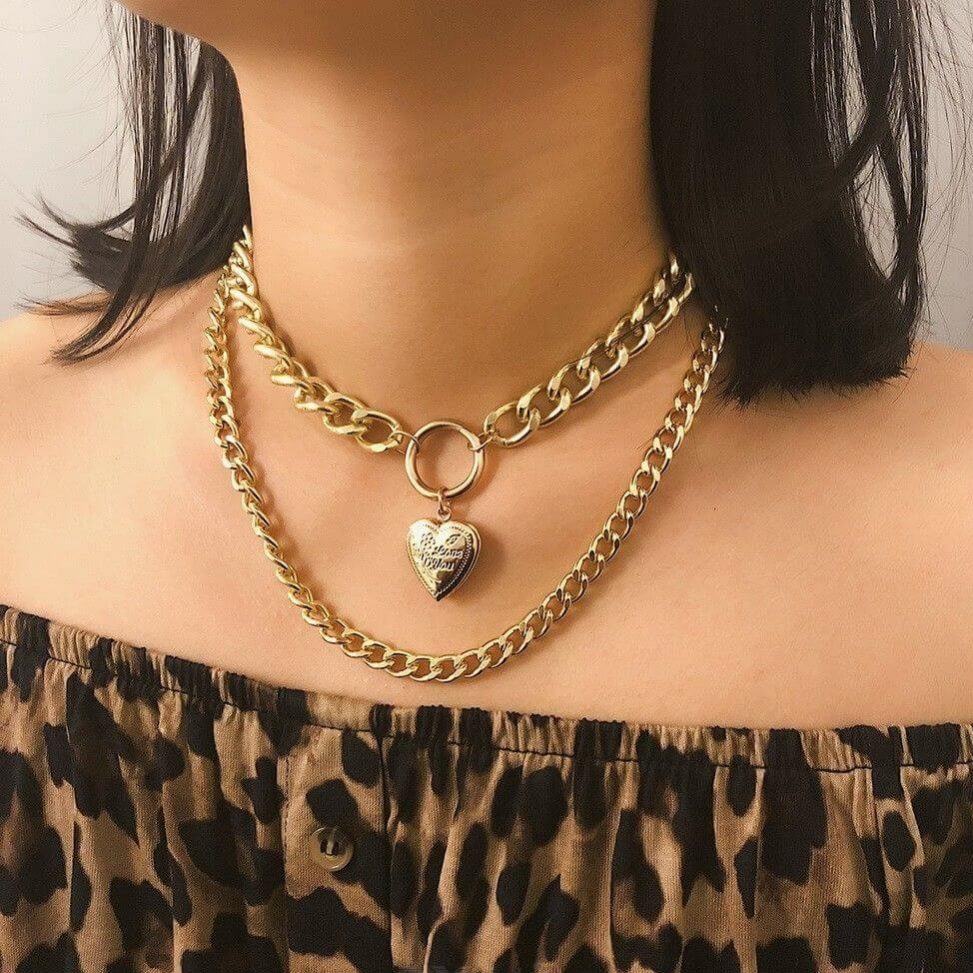 Source: dxcdn.com
The linking chains were always in trend as men's jewelry. This spring they are welcomed to our world by our great designers. These linking chains are rocking in almost every form of jewelry, be it neck-piece or anklet or bracelet. Though chokers are not much in trend, thick link-chain chokers are!
Engraved Coin
Source: alicdn.com
Gold engraved coins are back! Remember wearing wrist-lets having engraved medals attached to it? Yeah! Those ones only. They have introduced again as voguish wear in the jewelry industry but this year as necklaces and earrings. You can even go for layered necklaces. Pair them with any of the clothing it will look classic and antique.
Lucky Charms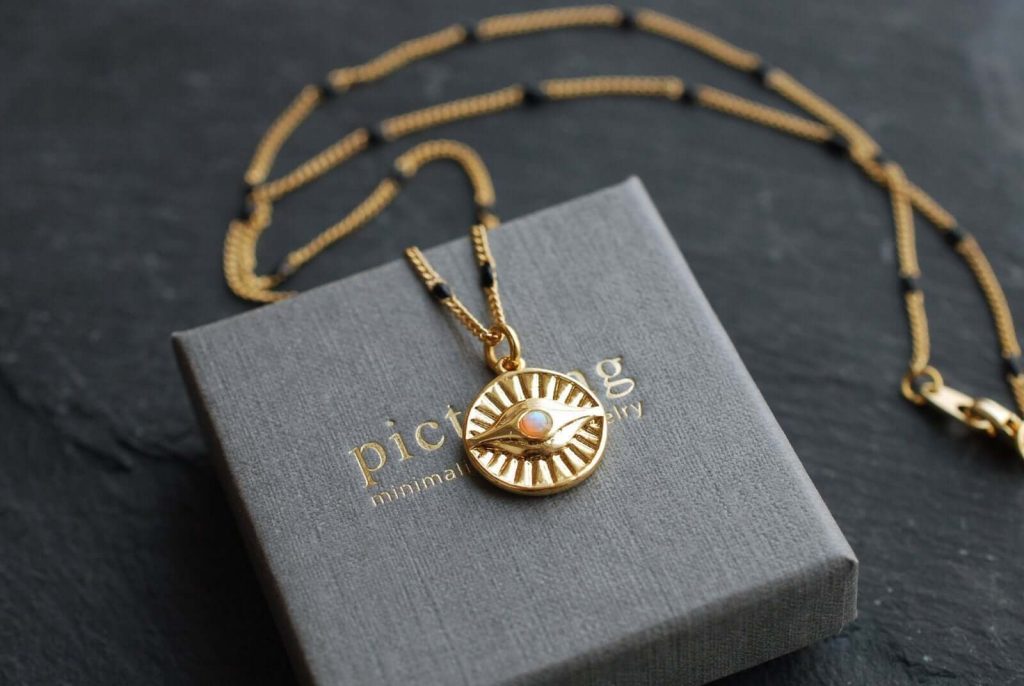 Source: etsystatic.com
Lucky charms! There were times when we all wanted to buy jewelry having lucky charms hanging or attached to it. There are endless options of charms available. You can even Personalize Your Jewelry according to the charms you like. This classic charm studded jewelry is an ideal choice for any of the occasion or event you attend.
Celestial Elements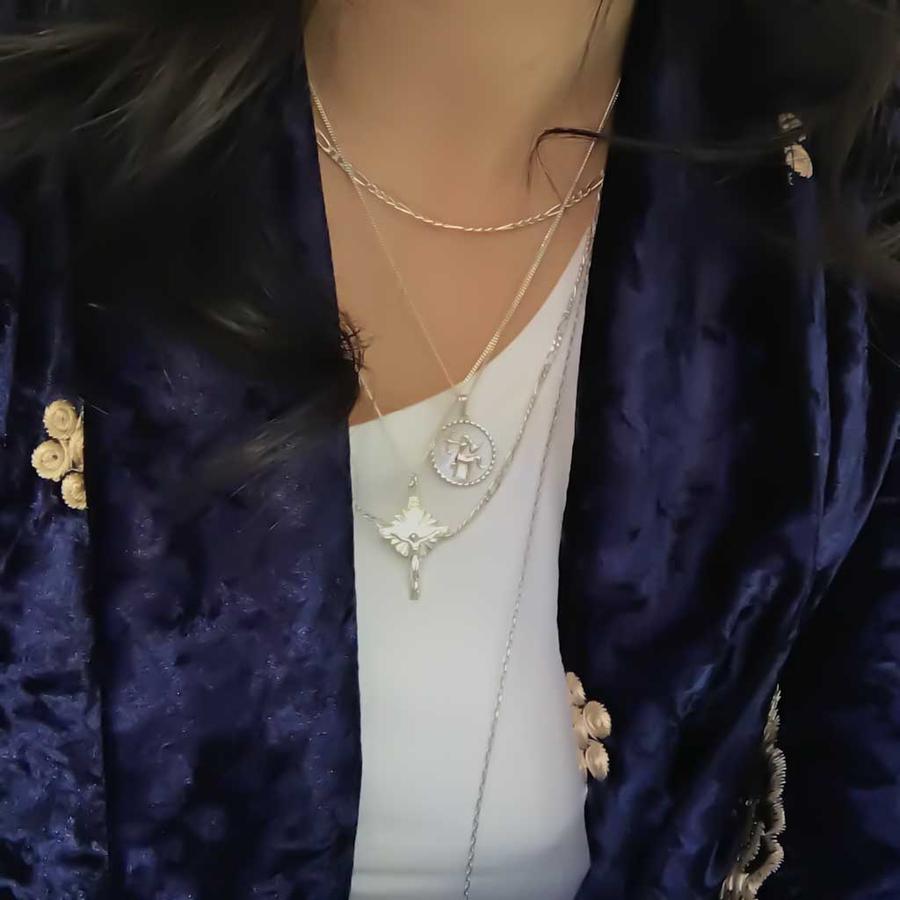 Source: shopify.com
Everyone loves ethereal elements, especially stars. Fill up your wardrobe with the starry jewelry. Bracelets, earrings, necklaces, etc. with a star or any celestial item is a trendy piece this spring. Diamond and pearl-studded are most preferable in this jewelry type.
Floral Structure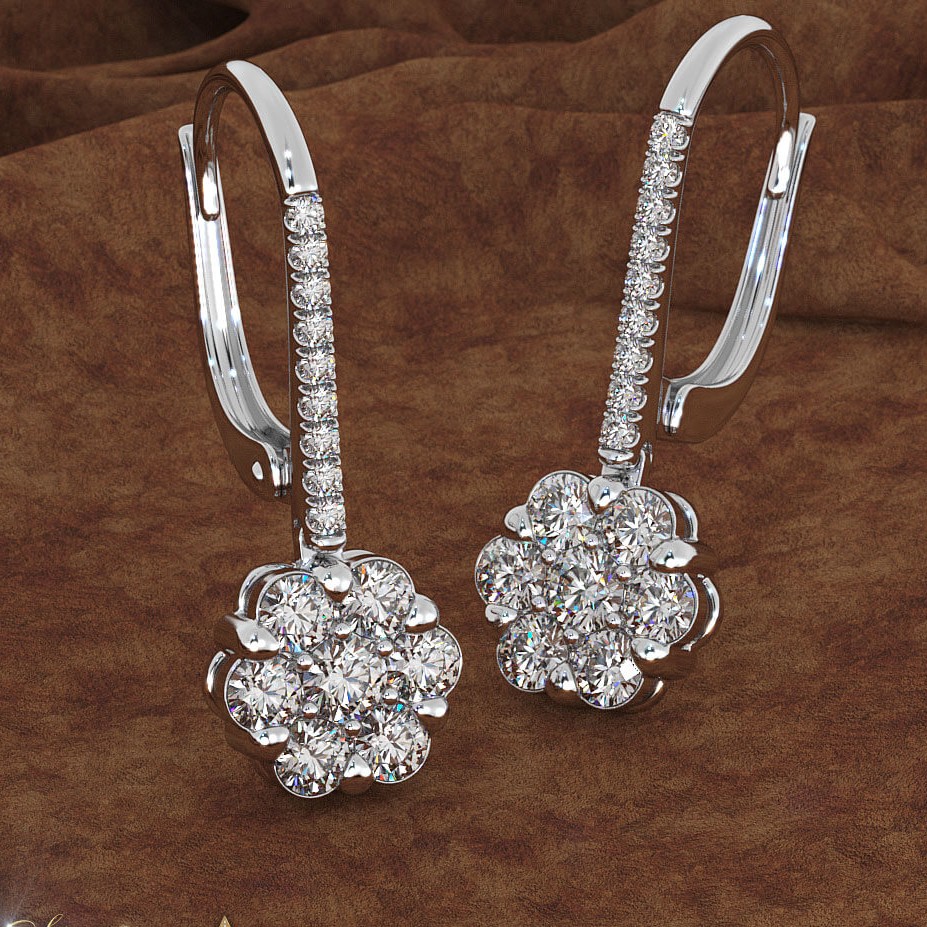 Source: sheibar.co.il
Florals are in trend not only for clothing but for jewelry as well. Not as print but as a structure. It seems like you remember something! Maybe you would have worn these in your childhood, or you saw your mother or sister wearing those on special occasions. Yeah! They are those ones only but with the modern twist. This jewelry has pastel colors and diamond-studded with the new shapes and sizes of flowers.
Body Chains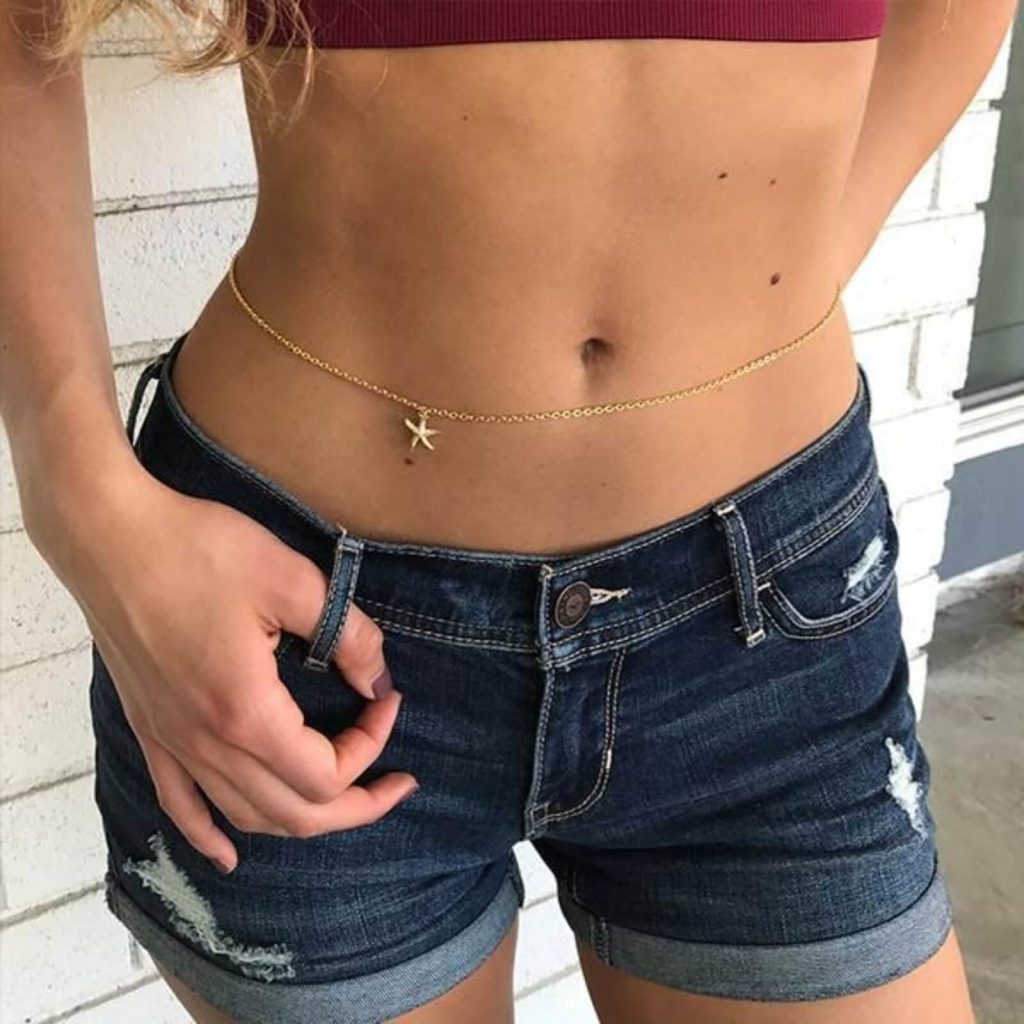 Source: pinimg.icu
Why wear jewelry only on the neck, ear, or wrist? Wear them on the waist and ankle too. Yup! Waist chains and anklets are back in trend. Wear waist chains with shorts and crop tops to the beach or outings and look at how people admire your fashion sense.
Drop Earrings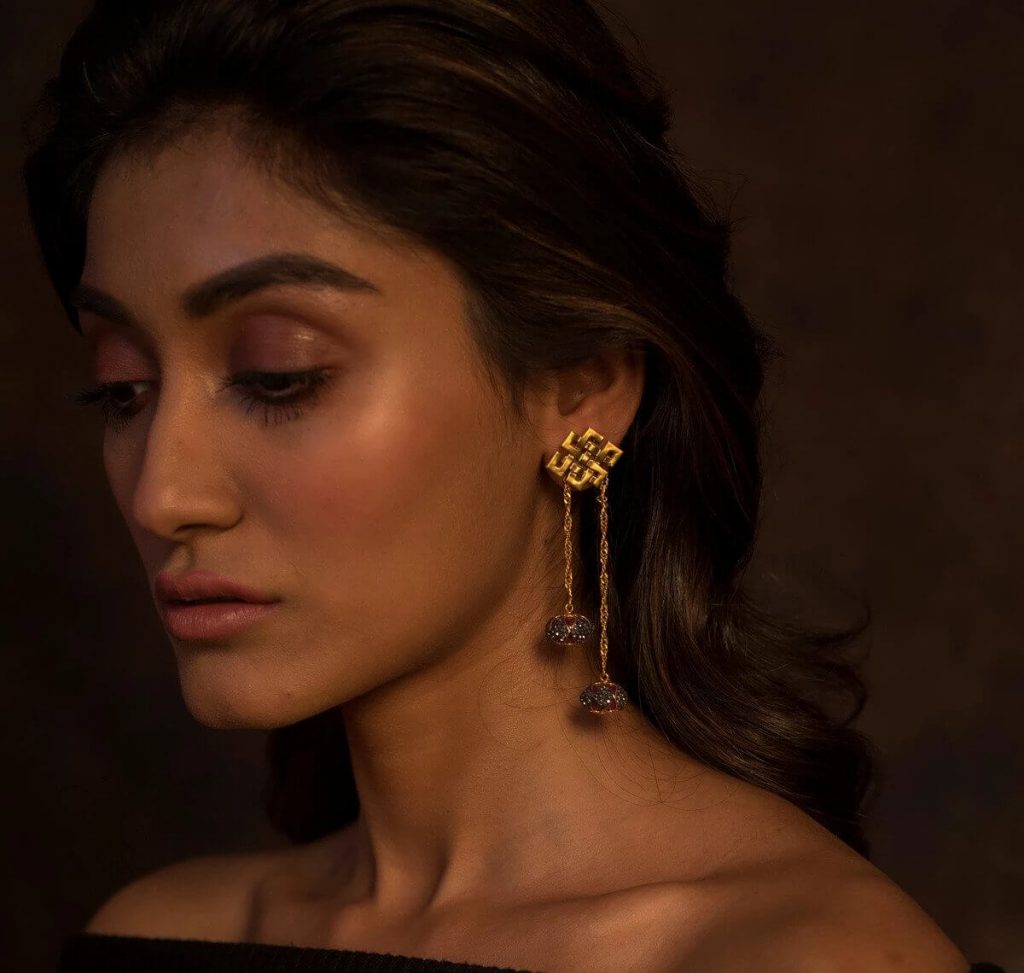 Source: womanambassadors.com
Along with hoops, these drop earrings are also in trend. The drop earrings you know are out of trend, we mean those heavy and extra sparkly ones. This year the drop earrings are as sleek as ever. The slimmer the earrings, the more attention you will get. Wear them with traditional wear or western wear they will look great. It will look more attractive if worn with pulled back or pulled up hair.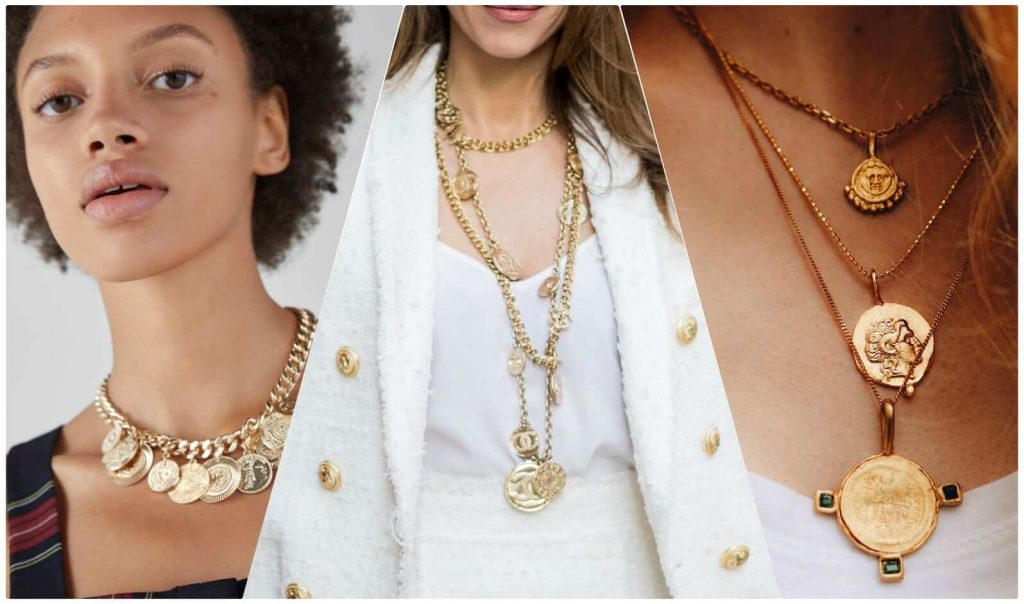 Source: thecarousel.com
Here are some Spring Running Shoes for you.
These were the jewelry trends that you should follow this spring for a complete trendy look. For more popular articles on fashion, visit Fashionterest.