If you think there's a woman in your life who "has it all," you're wrong. In fact, there's no such thing. For a moment, you can even forget about important things like equal pay, the respect of their male colleagues, and freedom from constant societal pressures—which, of course, every woman needs—and let's just focus on simple, material items.
You can't stop your sister's boss from interrupting her during pitch meetings, but you can buy her one of these six items. Or, better yet, she can buy them for herself (just direct her towards this article).
1. Luxurious Silk Pillowcases
Maybe The Princess and the Pea would have had a different ending if only the young woman had had silky smooth pillowcases to fall asleep on every night.
The right silk pillowcase is for more than just running your hands over and basking in its luxury. They're actually good for you, too:
They're less absorbent than other materials, so your skin maintains its moisture
They reduce friction, which alleviates the pulling and stretching of facial skin
They don't tangle and damage your hair the same way, leaving you bed-head free in the morning
2. A Portable Planner
Women don't need their planners to have girly prints or floral covers, but that doesn't mean they won't like them, nonetheless.
Keep your busy life under control with a 12-month planner or use one of many digital calendaring apps, like Monday, Woven, or Timepage.
3. A Bra That Actually Fits
By some cruel twist of fate, bras are one of the most commonly-worn items, yet one of the hardest to shop for. Everyone's body is so unique; you can't just order online or quickly cruise through a lingerie store to find your perfect fit.
But your perfect bra is out there:
For petite women, Lulalu designs well-fitting bras just for you. If you wear a 32A bra or even smaller, you'll be able to find something gape-free, guaranteed to fit.
For plus-sized ladies, Knix creates a wide variety of colors, patterns, and fits for up to size 42G.
4. Mary Poppins' Magic Bag (But Cute)
If only you had unrestricted access to everything you need at the drop of a hat (or the opening of a purse). You might not need Poppins' flannel nightgowns or bottle of dark red medicine (or the accompanying spoonful of sugar), but you do need about a hundred other things that require a purse the size of a small child.
Here are a few of our favorite bag options that perfectly combine feel and functionality:
A briefcase purse with a dedicated laptop pouch, disguised as a fashionable handbag
A tote-style bag with one massive compartment and several smaller ones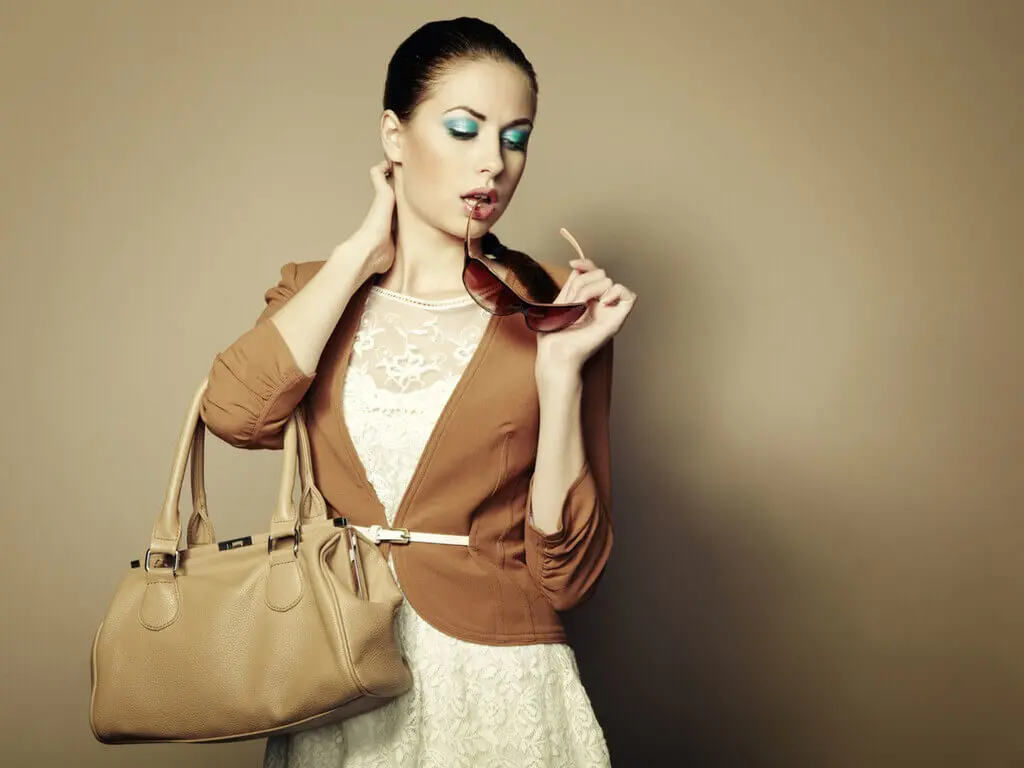 A vintage leather backpack that doubles as a stylish daypack and professional work bag
5. A Multipurpose Tool Kit
As a strong, independent woman who don't need no man, what you do need is a fully-stocked toolbox. And no, it doesn't have to be pink (unless you want it to be).
This 8-piece fix-it kit is perfect for household incidents, on-the-go emergencies, and pit stop fix-ups. It includes a hammer, battery-powered flashlight, tape measure, screwdriver, pliers, and more (and yes, it actually does come in pink, but they offer black or brown leather, too, so take that gender norms!).
6. An Instant Pot
If you've recently ventured into the world of full-time adulthood, you may still be finding your footing as an amateur chef. Long gone are the days where cooking is a wifely duty, but that doesn't mean you can't enjoy cooking for yourself (or your family, if that's something you truly enjoy!).
To lighten the load of your busy schedule, an Instant Pot pressure cooker is a fantastic addition to any home. The Duo Gourmet is one of the most versatile appliances you could think of, let alone own, with all of its various features:
Nine-in-one appliances
Easy access steam release button on lid
Fifteen different one-touch cooking presets
Stainless steel pot for even heating and easy cleaning
Eleven individual safety features to guarantee your peace of mind, even as a beginner
There's no pressure to be a good cook, but if that's the goal, a pressure cooker is the way to go.
You Can't "Have It All," But You Can Come Close
Okay, so there's more to life than material possessions and fancy gadgets, but they certainly make life easier. Minimalism is all well and good, but every woman—and everyone—needs some amount of things.
With this helpful list, at least you'll have the right things.
Find out more:-