Iron-on patches can be an amazing way to customize clothing and give it a more personalized touch. They're also amazingly versatile! These are just a few great ways you can make patches a part of your wardrobe.
1. Add The Patch To A Sleeve Of A Jacket
People often add patches to jacket sleeves, and it's easy to see why this is such a popular customization option. You can choose to add a single patch to a sleeve or decorate your sleeves with a wide array of patches, which means you'll be able to make your jacket uniquely your own.
This is one of the best ways to use smaller patches to customize your clothing. Even if a patch is very small, you can use it to put a personal touch on one of your jackets. Denim jackets are very well suited to patches, but you can apply patches to the sleeves of other types of jackets.
2. Transform The Back Of A Jacket With A Large Patch
Jackets with decorated backs can cost a small fortune. Thankfully, you can look for a lot less if you choose to customize your jacket with a bigger patch, checkout iron on patches at TheCheapPlace.com. You can cover a large part of the jacket with a patch and create a very distinctive look.
There are all kinds of large patches for jackets, from floral patches to patches with a bold and modern design. A jacket with a decorated patch can be a major fashion statement. If you do add a patch to your jacket, you'll find yourself wearing that jacket all the time.
3. Use Patches To Repair Damaged Clothing
Patches can make your clothing more fashionable, but they can also serve a functional purpose. If the elbows of a jacket or shirt are worn down or have pants ripped at the knees, you can cover these areas with the right patch.
Patches can help to fix up your clothing and make it look like new again. You don't have to toss out your clothing because it's worn down. Once you start using patches, you'll have an easy way to freshen up clothing, starting to show its age.
4. Customize Pants Pockets With Your Favorite Patches
If you have an old pair of jeans looking a bit dull, why not try livening them up by adding some patches. You can add two matching patches to the back pockets of your pants. If you do, you'll be able to make your pants look like a designer item.
If you'd like something a little more eccentric, you can apply two different patches to your pants' back. If you do this, you should use two patches that are similar in size. That way, you'll create a more uniform look even if the patches you choose are extremely different.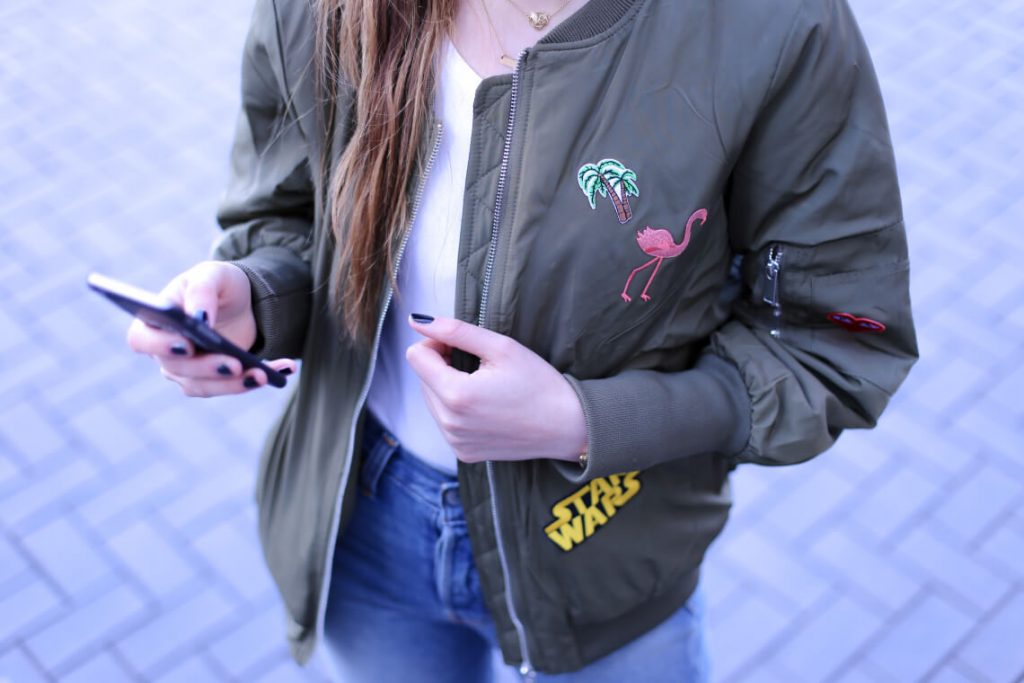 5. Use Patches To Decorate The Accessories You Love
While you can wear a patch on your clothing, you can also add them to your accessories. A bag can help take your outfit to the next level, and if you add a patch to your favorite bag, you can help give it a more personalized look.
Patches can be applied to all kinds of bags, but you'll have an easier time applying a patch if you choose a bag that is made out of the canvas. You can even add multiple patches to one bag, which can give it a very memorable look.
6. A Patch Can Put A Fresh Spin On A Hat
If you have a hat on the plain side, you should try to customize it by adding a patch. You can add a patch to any hat that is made from canvas or fabric. Bucket hats and baseball hats both look great with patches added.
In most cases, you'll want to add your patch to the front of your hat. However, you can try adding patches to the back of the hat as well. No matter where you add a patch, you can make sure your hat has a look that you love!
7. Decorate Plain T-Shirts
Buying great-looking t-shirts can be expensive. Thankfully, you can make an inexpensive plain t-shirt look amazing if you add a patch to the first. Large patches can completely transform a basic tee, but you can use smaller patches to decorate a shirt more subtly.
If you have a shirt with a pocket at the front, you could try adding a small iron on patch here. This is a detail that you'll see on a lot of retail clothing, and it can make your t-shirt look expensive.
8. Use Patches On Button-Up Shirts
Button-up shirts are often worn in the office, but you can make these shirts look a little more casual by adding a patch or two. This is a great way to repurpose a worn down work shirt that you don't wear anymore.
Patches can be added to sleeves, to the back of the shirt, or front pockets. No matter where you add a patch, you'll give your shirt an amazing look and feel.
As you can see, there are plenty of great ways to wear iron-on patches. If you feel like your wardrobe is on the boring side, and you'd like to change it without spending a lot of money, adding a few patches can be a great idea.
In case you missed it!