Generally, there aren't a lot of rules when it comes to styling a blouse. The fashion gods say, don't mix patterns, for instance, and then some designer puts plaid and stripes together and somehow manages to pull it off. So we hate to issue broad statements when someone with an eye can turn it around and make us eat our words. But if you are bold and flout the traditional rules, do make sure you do have an eye for fashion, or you'll find out why the rules were created in the first place. Here you will get to know that how to wear a blouse in 2022.
Blouses can pull double-duty, however, as you use them as the foundation of an outfit in different ways. Here are a few basics to create a great look.
Slim and Bulky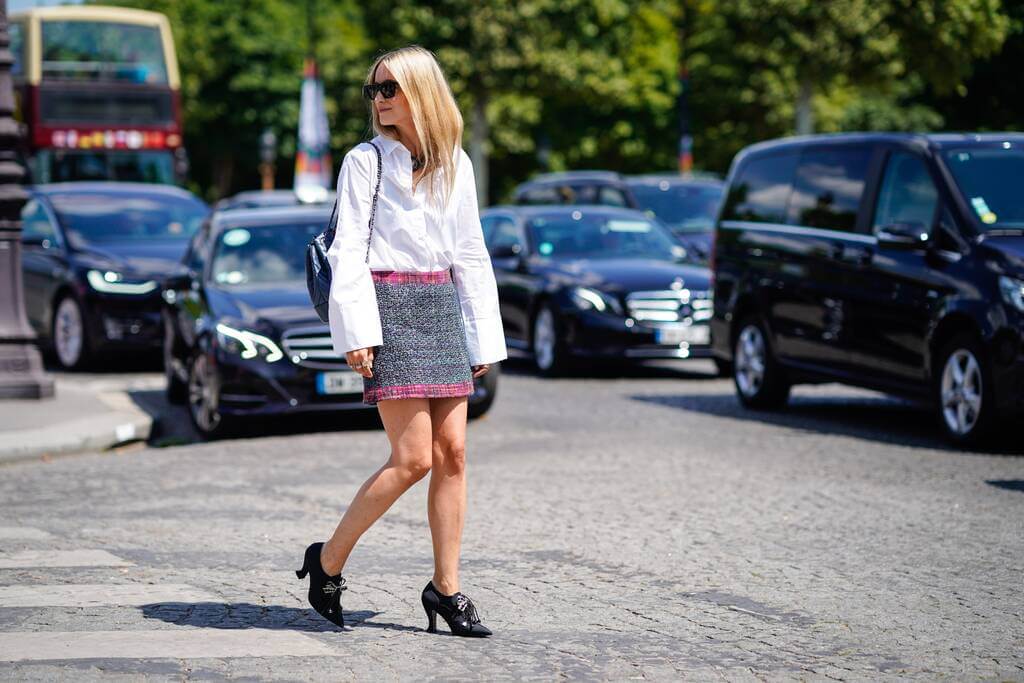 Source: glamour.com
If you're going with a gorgeous monster of a skirt made with yards of fabric, we generally recommend staying away from oversized blouses. Wear a tight top with a fluffy, twirly skirt. Save big tops for pencil skirts and pants. 
Basically, whenever you're wearing anything that's on the oversized spectrum of the fashion; you generally want to compensate by making the other half of the outfit slim or tight
One way to break this rule is if wearing a blousy blouse and puffy skirt is to keep the skirt mini and let your legs be the slimming element to your outfit. 
Layer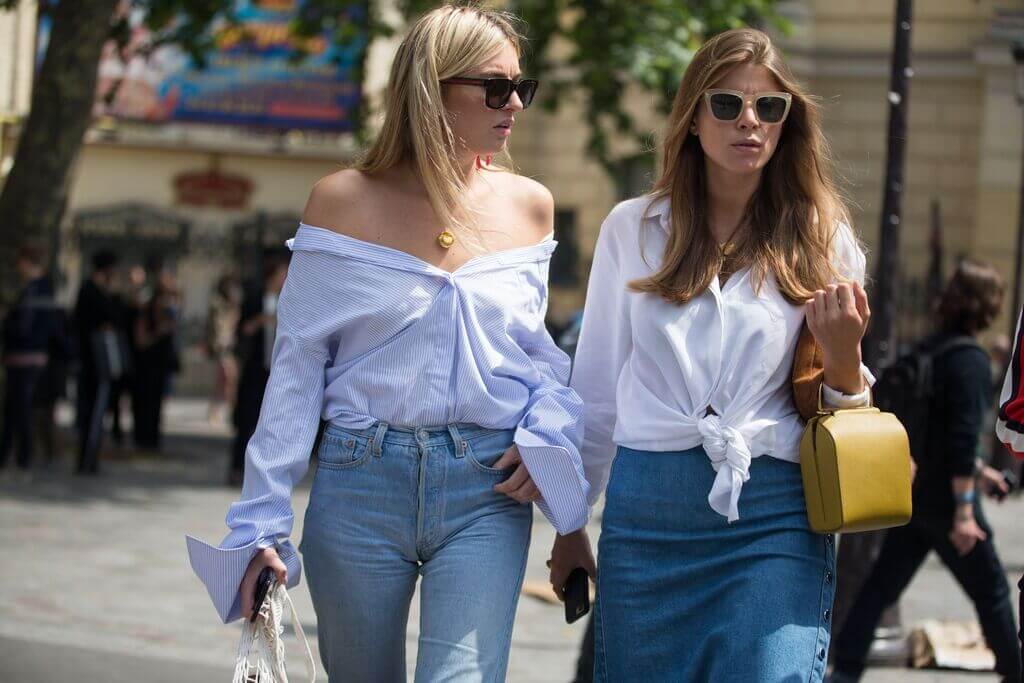 Source: hearstapps.com
Button-down tops can become a light cover when used in place of a blazer or cardigan. We particularly like what we've seen when the stylish pair a blouse with a mini-dress or the different styles of mini skirt, either leaving all the buttons undone or just the top one fastened. In the case of the skirt, designers often choose to wear the blouse over a casual top or tee.
When it comes to layering a button-down, the iconic fashion institution Vogue has something to say about it.  "Perhaps you've seen some of your favorite designers or style stars layering them over cheeky bikinis or mini dresses. It seems the garment has been repurposed from polished office wear to a goes-with-everything cardigan.
A boxy, long-sleeve button-up will keep you covered, especially when you're indoors and the air conditioning is blasting, while a lightweight linen blend won't feel too heavy during warmer months."
Also Read: Latest Womens Fashion Trends
Bring on the Bling
Don't believe people notice your jewelry? Think again. The right piece can seriously glam up or dress down what you're wearing. Check out Etsy where savvy crafters notice what stands out in movie scenes and recreate the look.
For instance, Meryl Streep's gorgeous moonstone pendant in "It's Complicated" has yet to leave this creative site, though the movie is now several years old.
So definitely don't forget to add a touch of shine to your outfit. A delicate necklace highlights feature like your cheekbones and your collarbone, twinkling out through the cloth of your top.
On the other hand, a chunky statement piece like this smoky grey stone on a thick choker can take a simple blouse to a work of art. 
Generally, choose one focal piece in jewelry. However, a row of bangle bracelets turns your sedate outfit into a boho fashion piece, so it's better than okay to overdo a bit when going for a fun and artsy look.
Basically, extending your wardrobe by styling your tops just makes sense. It is a fun way to express yourself and your personal style. Choose high-quality pieces like these cute blouses from Poppywells. Lower quality will diminish your look and not hold up to be the versatile workhorses every wardrobe needs.