We all love to pull out the Parisian look. And the essential element of Parisian outlook is Beret, a French Hats. 
The fundamental problem you will face while pulling out the Parisian look is people will take you as a tourist. Now the challenge is to wear beret without looking like a tourist. Above was the first problem, and another issue is with what you will style it? 
Before moving on to the styling ways first let us tell you about how to wear french hats according to the face shape. Yep! Though it goes with all the face types, it varies according to the face shape.
Basically, there are four types of face-shape:- Square, Round, Oval, and Triangular.
"Square faced should wear by pushing it on to one side,
Round-faced should wear move a beret to the back of the head,
Oval faced should slightly move the beret on to the forehead but take care it should not cover your eyebrow and helps your face in highlighting the round structure.'
Triangular faced should push it a bit to the one side.
And a golden rule for every face type, Do not remove all hair under the beret."
Now let's move on to the classic and timeless styling ways on How to Wear a Beret with different types of outfits.
Also Read: New Year Eve Dresses: Look Glamorous For The Party
Striped Tee + Wool Beret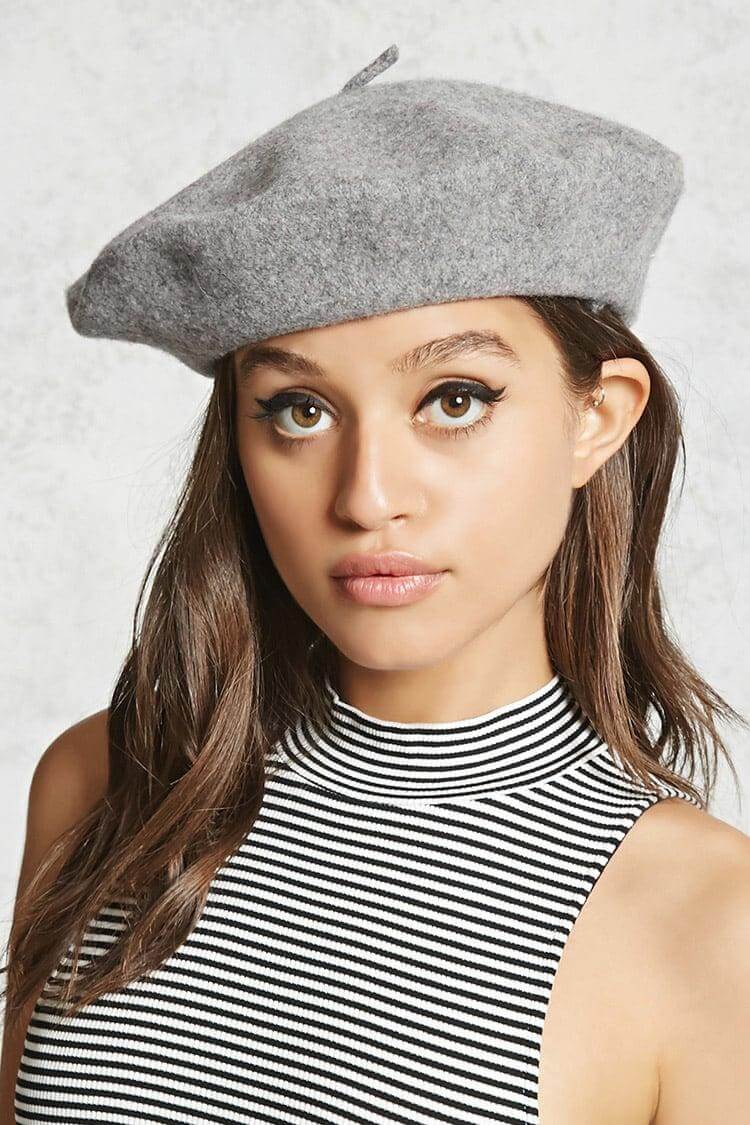 Source: abfrlcdn.com
The striped tee with a wool beret is the basic Parisian look. Plus it is the easiest way to style your woolen beret. You can pair a flared denim with it along with the cowboy boots, and you are ready to slay in your college days.
Blazer + Leather Beret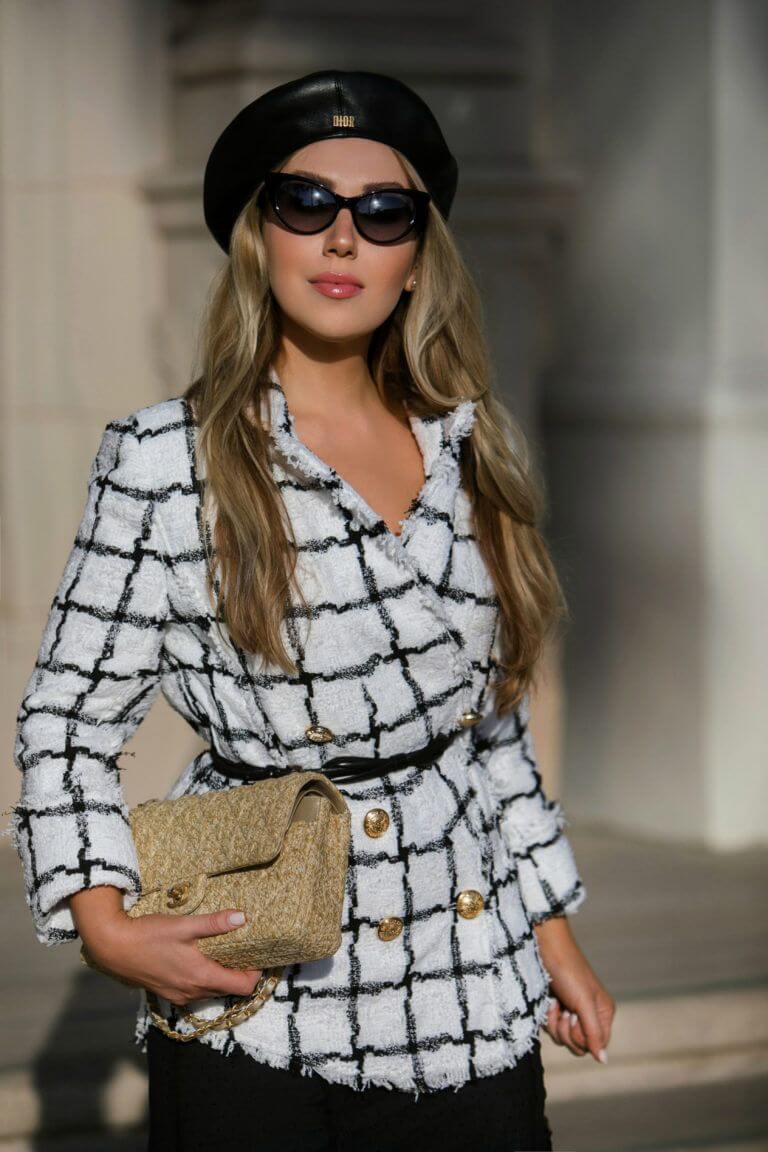 Source: pinimg.com
You know how does a fashionista look when in a meeting? Just like the above picture. A classic style double-breasted blazer, a black skirt with glossy pumps and a leather beret is all you need to get a perfect fashionista-cum-business woman look. The logo studded french hat is also in trend you can go with that too.
Classic Black Dress + Veiled Beret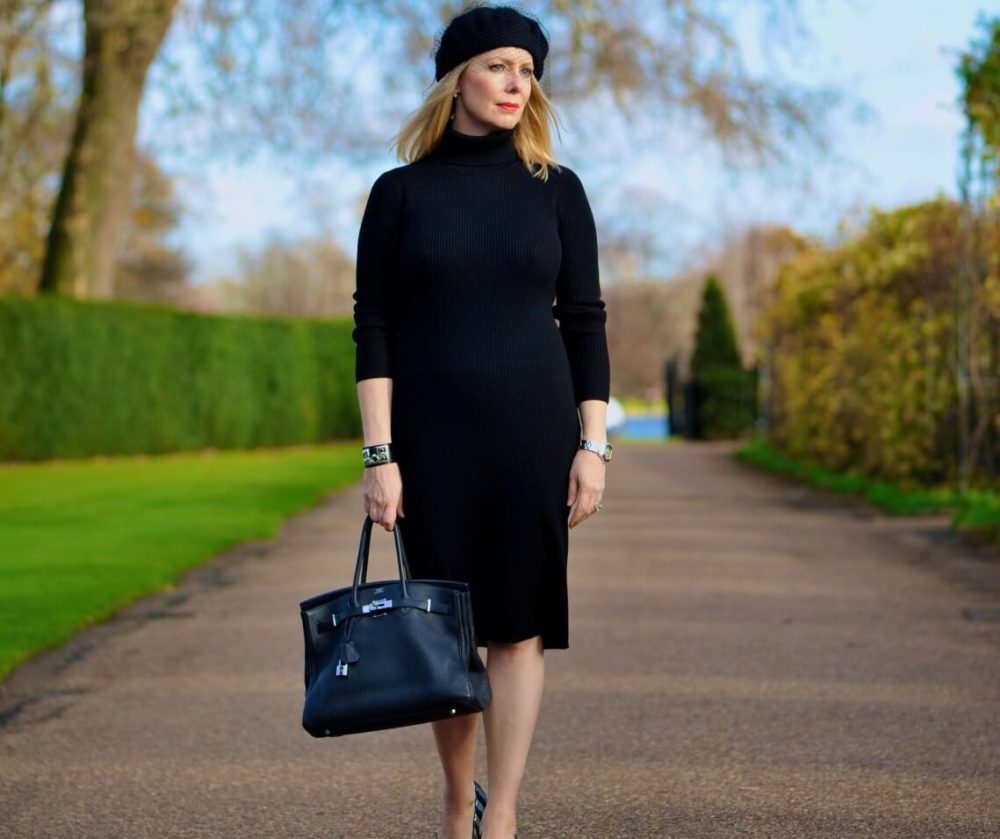 Source: wp.com
Get your drama queen self out by adding a veiled beret to your outfit. Do it, when you are on a date and let him know that before dating you, he will have to handle your dramas. Jokes apart, wear your elegant black dress and classic striped heels with a black-veiled beret, and there you go stealing hearts.
White T-shirt Dress + Red Beret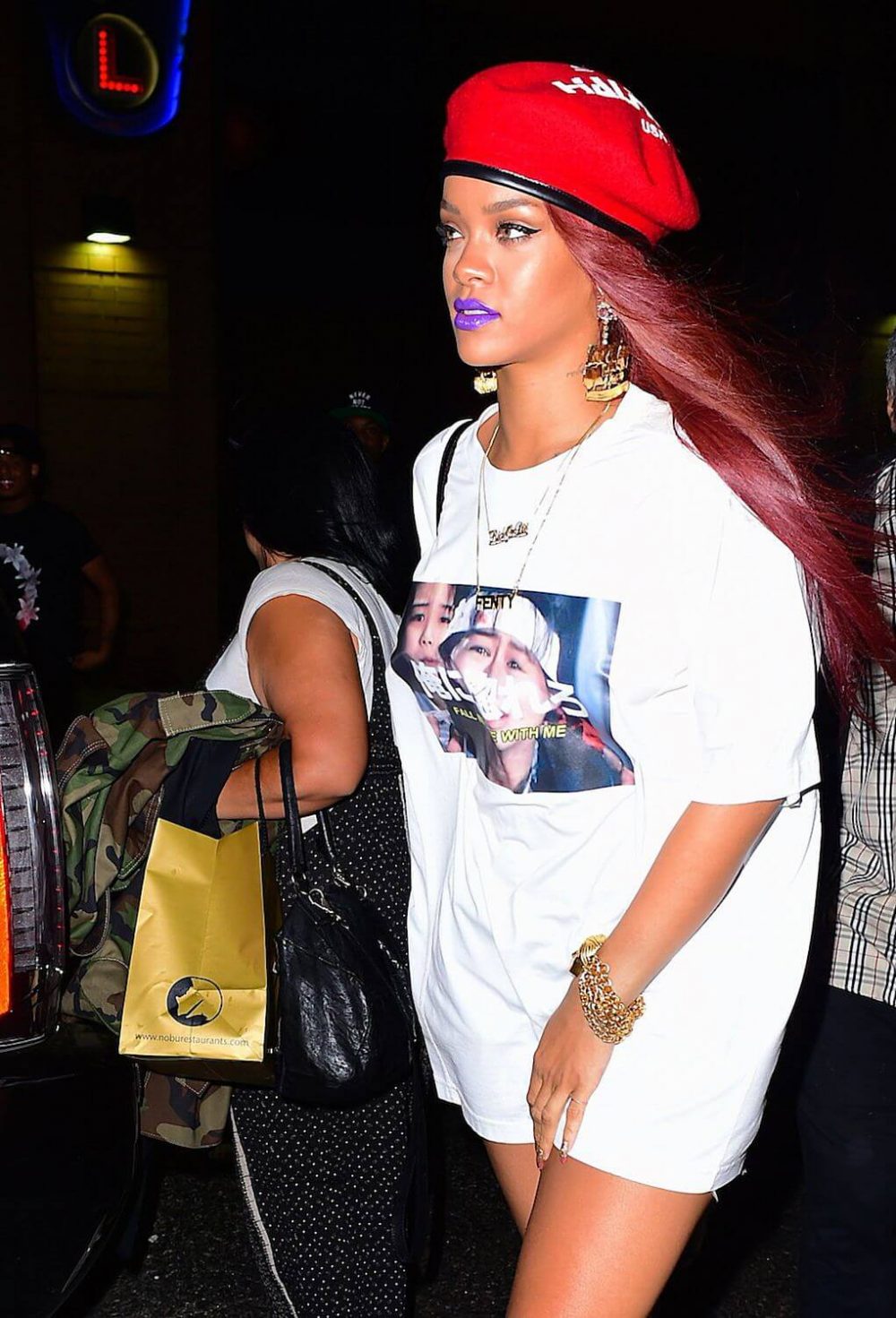 Source: pinimg.com
Go bold with the red beret on your head. The look of Rihanna has achieved maximum love. After all, whatever she wears becomes the hottest trend. But a seriously white t-shirt dress with a red beret is all you need to show your love for Paris. Wear this attire to the outing, shopping, or even carry it as an airport look, it won't disappoint you.
Black and White Combo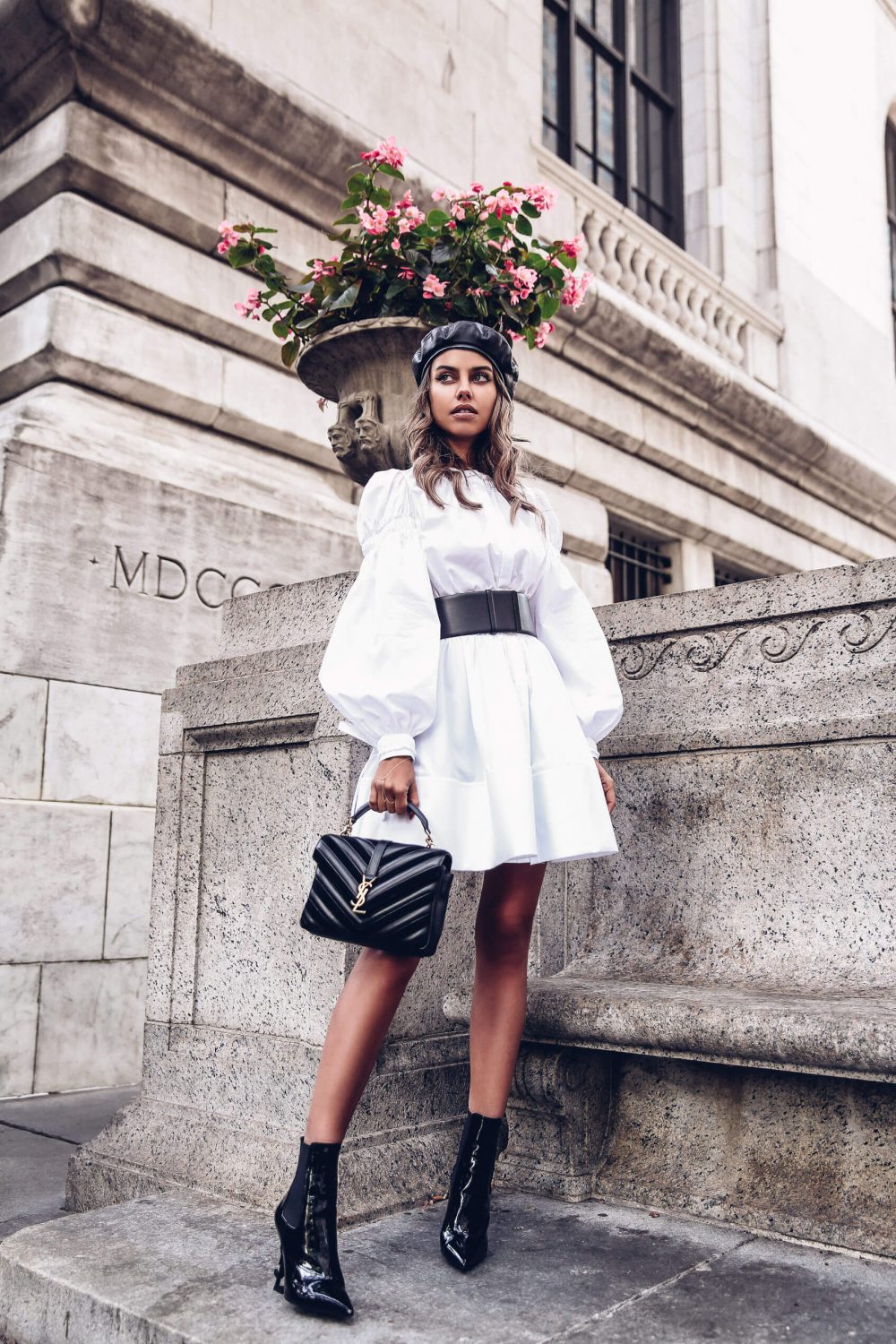 Source: thevivaluxury.com
Black and white is a timeless combo and also gives a vintage look. You can style in a total vintage way with the beret, short dress, and boots. Add a broad belt on your waist to enhance the look. If you want to create a royal look, add fish-net stockings, a veiled beret, and hand gloves to complete the look.
Palazzo + Wool Beret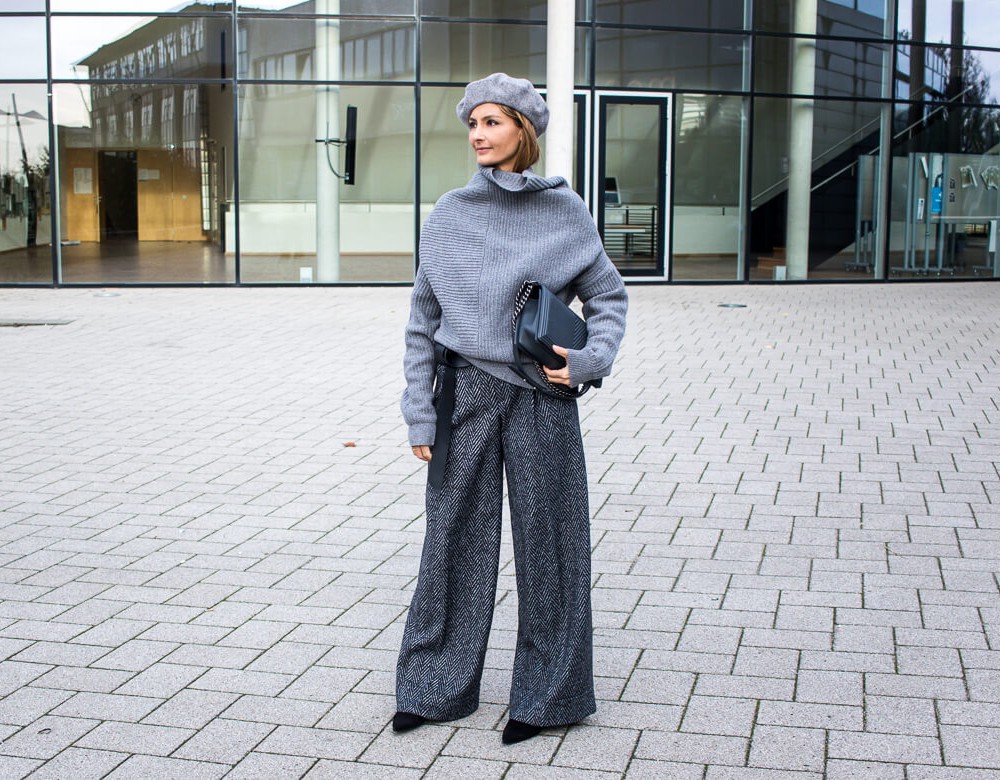 Source: silksofine.com
Palazzos have taken the fashion industry on to a whole new level. The varieties you will find in palazzos are as equal as types of jeans. When in doubt what to wear with a beret, go for the safest option, palazzos. Yeah! Flare-y things go well with berets. The outlook in the picture above can be worn to the office, an outing or on an expedition.
Denim Jacket + Beret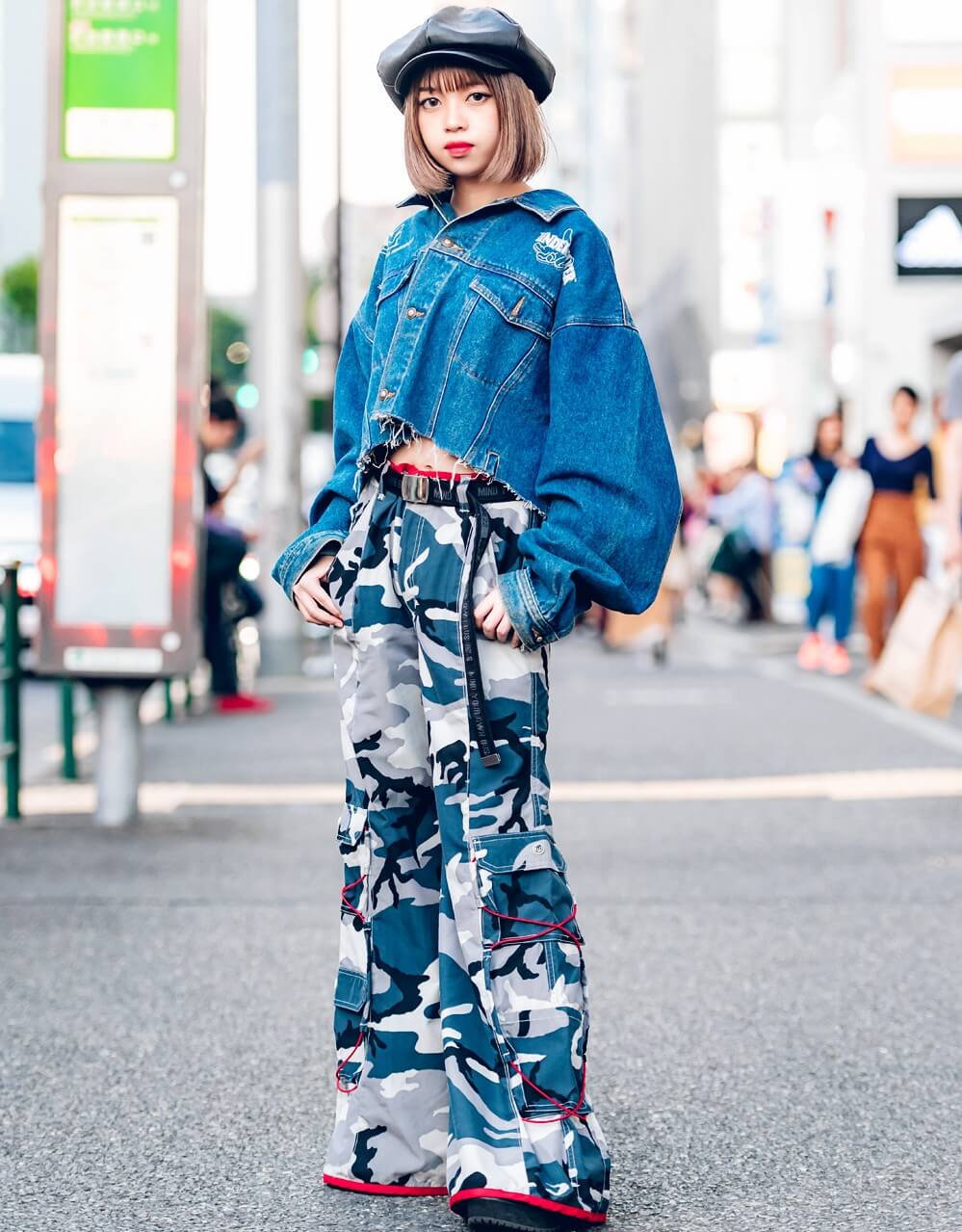 Source: tokyofashion.com
The denim jacket can be paired with anything, and it will still look amazing. Look how cool the above outfit is looking. You know this is the Korean Street Fashion style and who doesn't love to carry this look. Two trendy and never-going-out-of-style things together will obviously create a fantastic outfit.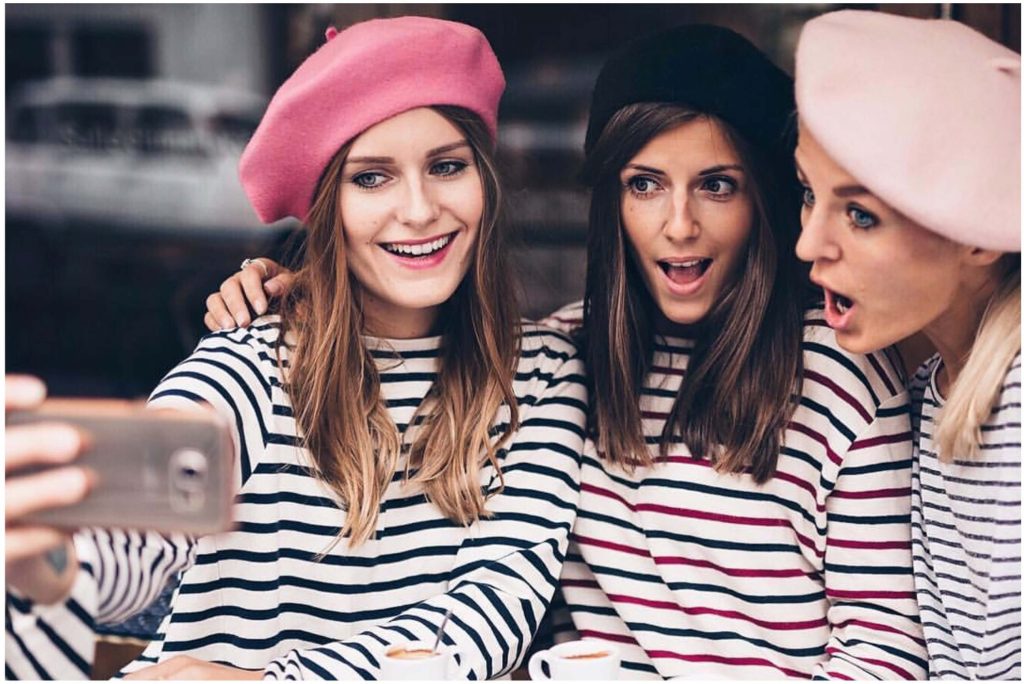 Source: samivida.com
These were the ways of styling that you can try out with your beret or have them in your wardrobe. For more styling tips, visit Fashionterest.