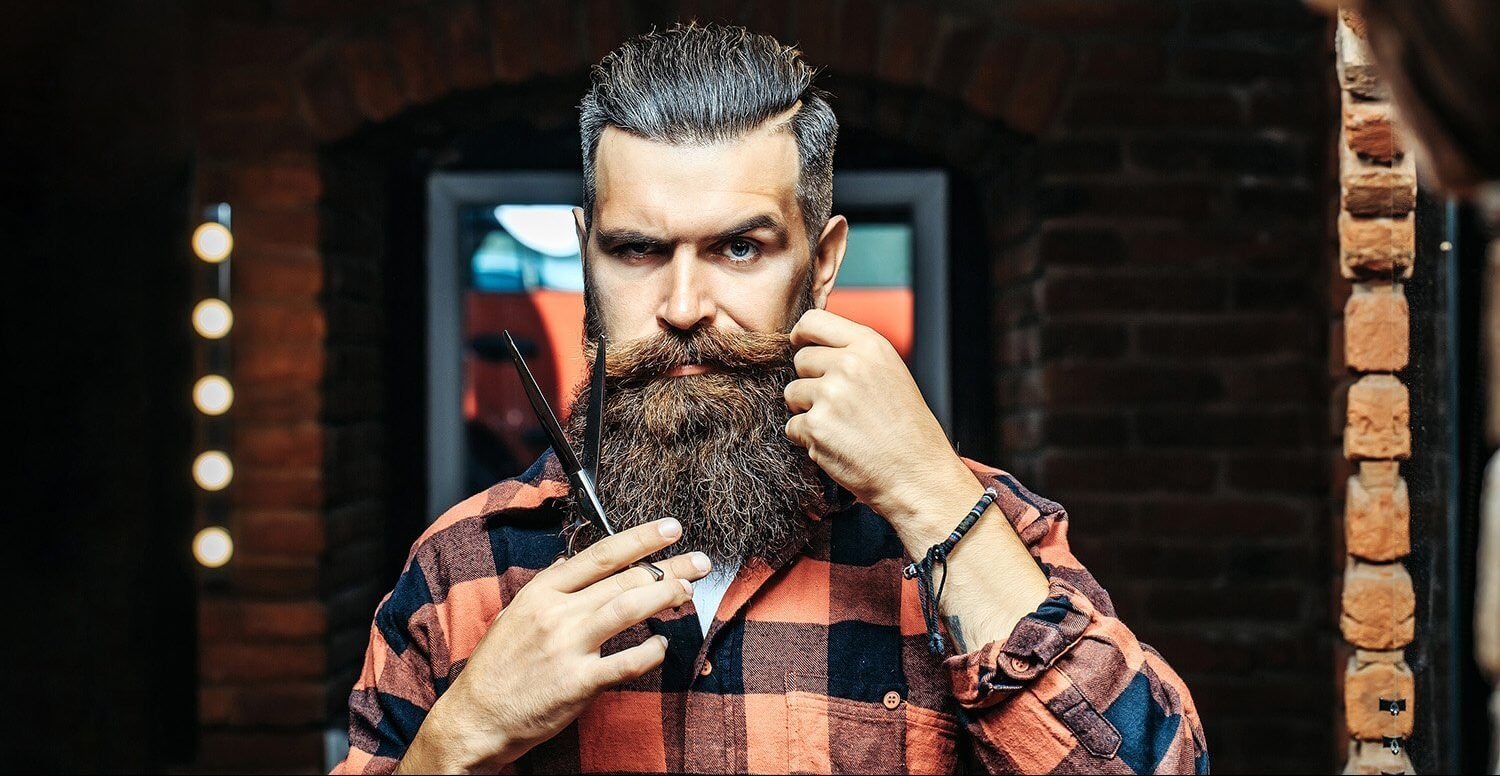 Boys are not fond of too many things when it comes to look or it's just that they are born in such a way that they just have to do few things to look best and makeup is definitely not one of them for sure rather those few things include clothes, hairstyle as well as beard and the thing cannot be denied that guys die for good beard as well as for multiple beard styles and it is a fact that they do several things to get that perfect beard style.
There is a proper way which you need to follow up if you want to trim your beard perfectly at home because beard grow quite fast and going to salon every is not only time consuming but at the same time it proves to be very expensive as well and if you would follow some steps perfectly then you can do your perfect beard styling at home only.
Now you must be wondering about the best solutions about How to Trim a Beard then here are some steps mentioned below which you need to look after and be careful about. In this way, you would not only be saving some time as well as money but at the same time you can try some amazing beard styles for men at home only which is amazing:
Step one:
Beard Washing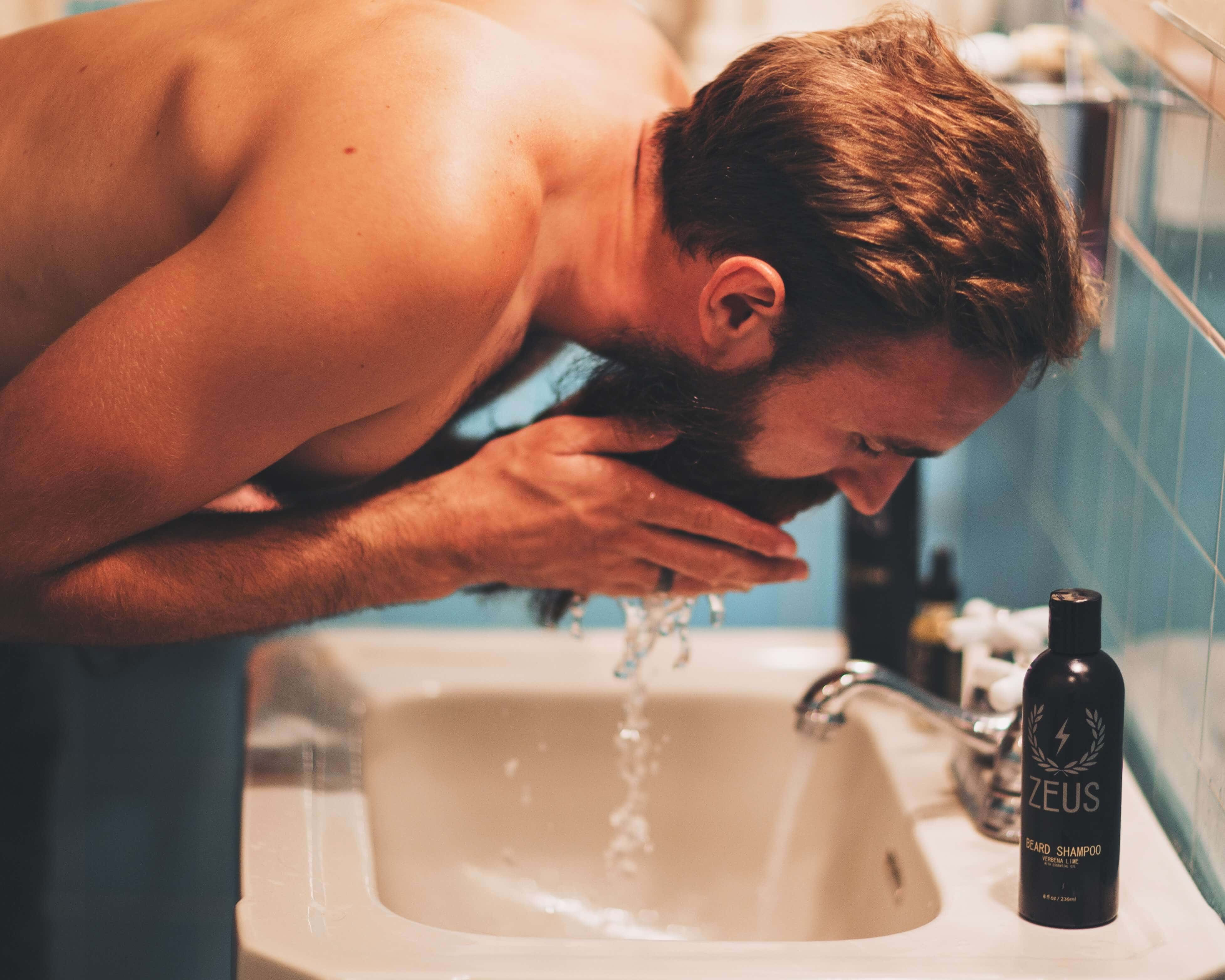 Source: zeusbeard.com
Just like your hairs that are on your head, you need to clean your beard otherwise you may suffer from bald patches on your face and also beard tends to be quite hard as well as strong so they need to soften up before trimming otherwise the trimming process would not go as smooth as it is supposed to go.
Dirty beard is very difficult to trim and that can also give you skin issues which no one wants for sure so at first, you need to wet your beard and then apply beard shampoo and form lather, make sure to use beard shampoo and not your hair shampoo as beard shampoos are specially made for you beard and they would soften your beard instantly. Rinse off the shampoo after you massage it well on your beard. You can start preparing your beard just after you wash it and on days you don't want to trim it then you would just have to apply some beard serum and message well and let it be and do wonders for your beard.
Step Two:
Prepare Your Beard For The Further Trimming Process
 Source: grizzlybeards.com
Now preparing your beard is very important and this step is even followed in any expensive salon and you should never skip this step and if you would do so then your trimming may not end with perfection and rather you may have to rush to a salon for the blunder that you may do. Here for preparing your beard you would have to wet your hair over again and the start combing your beard in a downward direction and then you have to see how much you need to trim. Combing your wet beard would give you an idea of your beard shape and also in this way you would be able to understand from where you need to trim more or less. Combing also increases blood circulation which would boast your beard growth so even in regular days you should comb your beard properly and the end result would be amazing.
Step Three:
Prepare Your Mustache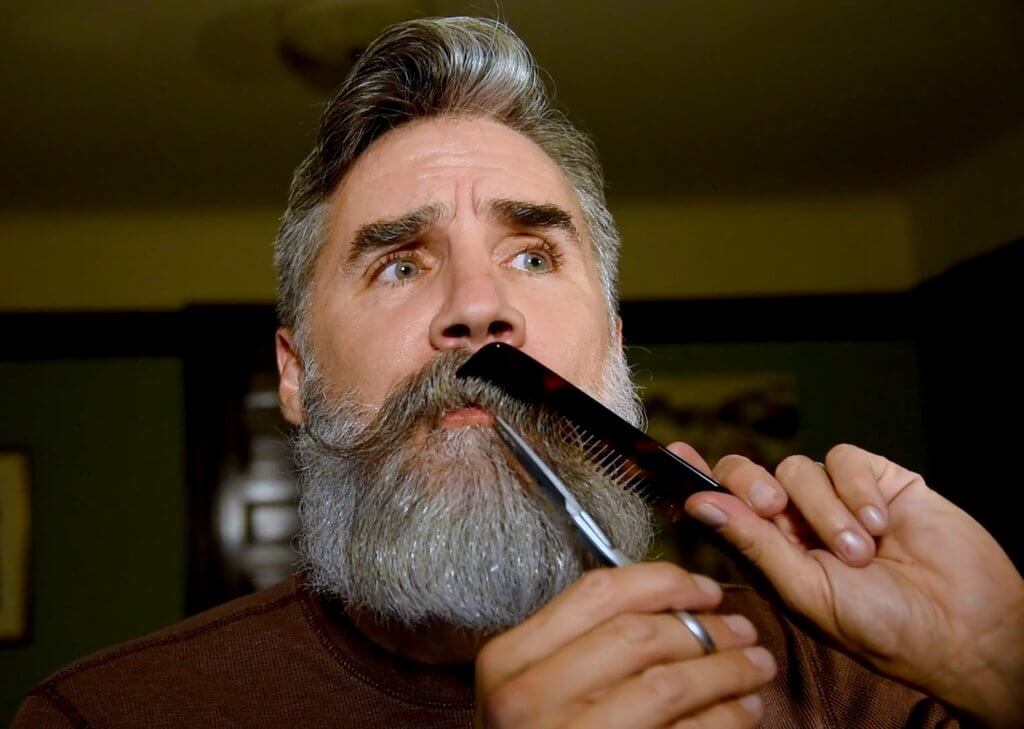 Source: shopify.com
Just like your beard, your mustache is also very important so you need to prepare that as well and if your mustache would go wrong then your whole beard look can become a disaster which no one wants for sure. Now you need to stand in front of a mirror close to you and then again comb your mustache in a direction you want it to grow and then start trimming the excess or flyaway hairs from your mustache and give it a proper shape so that it could match well with your entire beard look.
Be extra careful while you do so otherwise, a small mistake can simply ruin your hard work and you may even have to entirely cut off your mustache which you may not want. After all, just clean the trimmed hairs so that they could not confuse you while you trim your beard and if you would not clean it then you may get confused and end up trimming a lot.
Also Read:-Beard Styles For Men: Fascinating Beard Ideas To Adore Manhood
Step Four:
Select Your Trimmers As Well As Electric Machines For Trimming Your Beard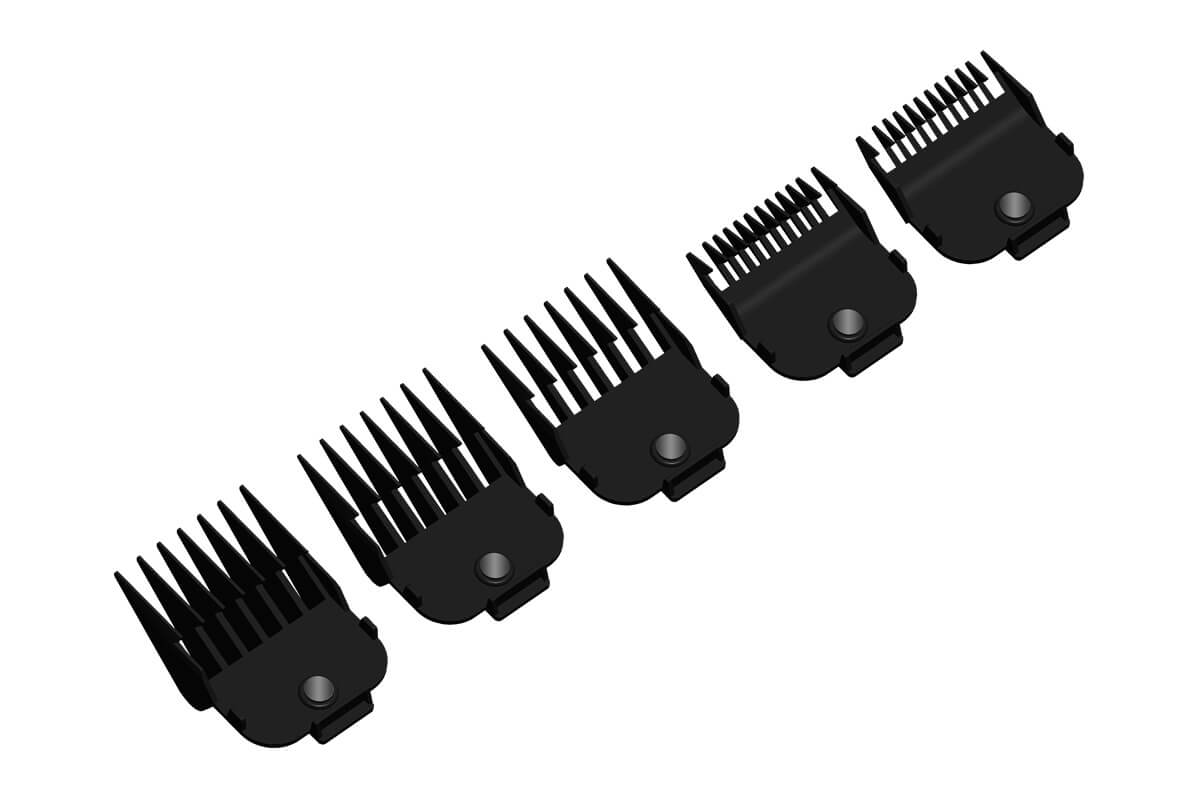 Source: esquiremensgrooming.com
While you select your trimmer you need to be précised about some important things and at first, you need to ensure that your trimmer comes with a plastic guard. Most of the trimmers that people use nowadays do come with their own guard but if you didn't get any with your trimmer then you need to find plastic guards of different sizes.
Guards are basically for controlling the trimming length and also they ensure that you are trimming your beards in an even ways so that they look good and précised because no one wants messy beard for sure or beard of different sizes or too short beard and in case you want to go with clean shaved face then you would not need any guard.
Step Five:
Start The Trimmer On Your Beard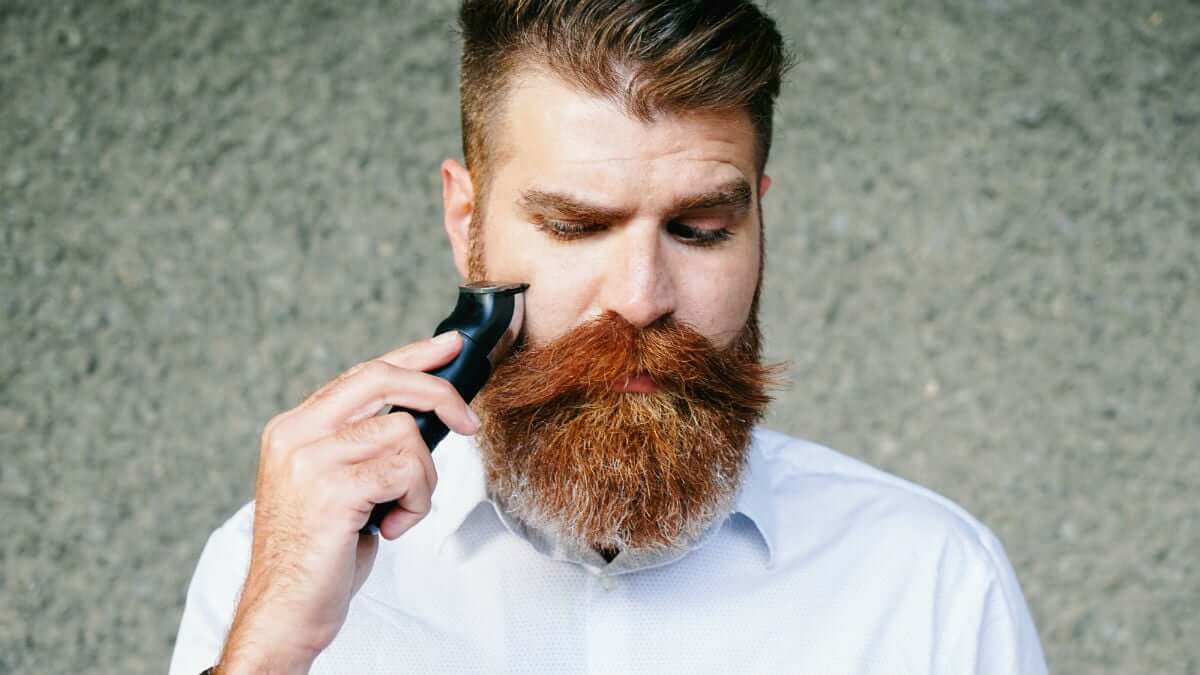 Source: themanual.com
Now the final time have came and now it is the most difficult task because your whole look would depend upon this step only so you need to be very careful while you do and you just have to take enough time to relax and do not hurry at all just think that you are at least saving the time they reach to a salon would take so you don't need to save more time while you do the process.
Here you would have to start with light hands but there should be some pressure otherwise the trimmer would not be able to trim anything and you need to go on with short strokes otherwise you may end up trimming way too much and while you do all these things you need to maintain balance because your trimming needs to be even.
Step Six:
Trimming With Scissors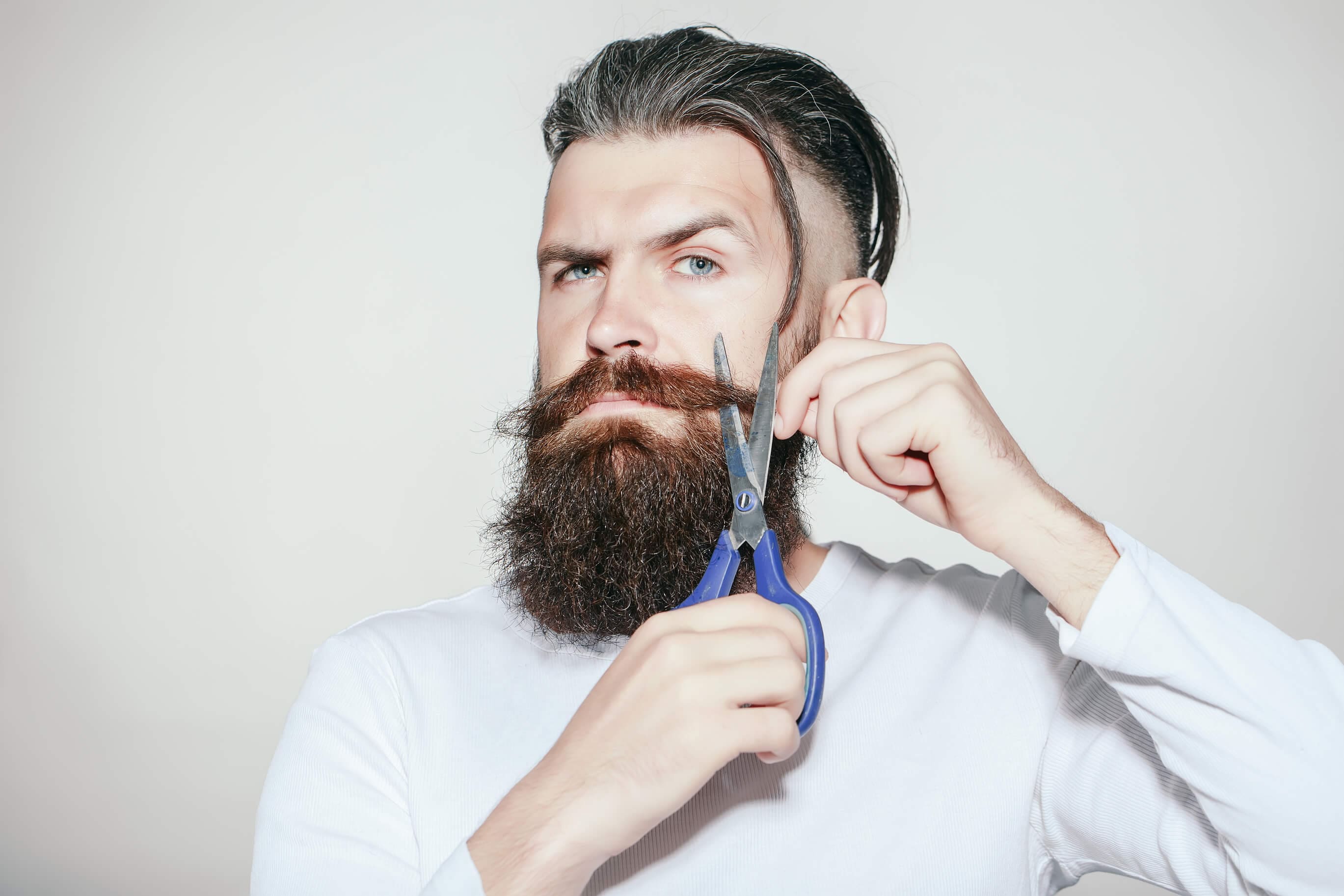 Source: gentlemansfoundry.com
Now that the trimming with applicator or trimmer is done so you would be left with balanced length of the beard and now it is the time to give your beard a nice shape and for that you would have to get your hands on a thin comb and a sharp scissors and then you would have to comb your beard over again so that you could be able to see the real shape and then you would have to set the length you want to cut or the shape you want to go with and for that just use the comb and then cut the beard with the scissors.
Take time while you do so and remember you are the salon expert so things would not go super smooth at first and the thing would be done in minutes either and end the process with cutting your mustache to make it go well with the whole trimming.
Step Seven:
Clean The Edges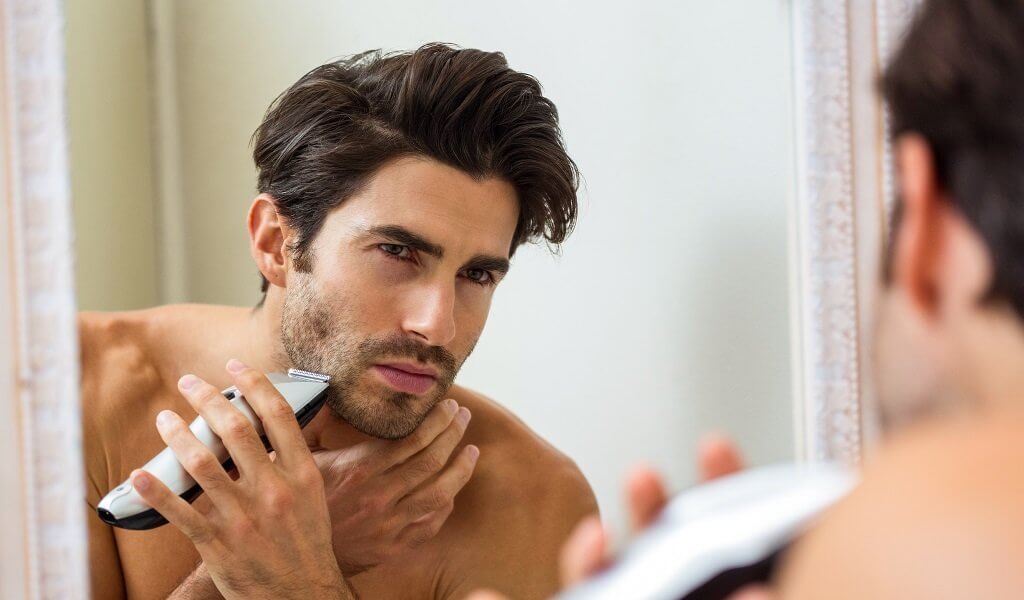 Source: beardoholic.com
Now the last step of trimming is to clean the edges and for this you can either use an applicator like trimmer or you can even go with a razor and here you would just have to set the edges sharp by creating even beard like and keep the surrounding properly clean shaved so that the beard cut or style could get highlighted nicely and your face would looker sharper than it is and also it would appear to be perfect just like a salon finish trim.
Step Eight:
Post Beard Care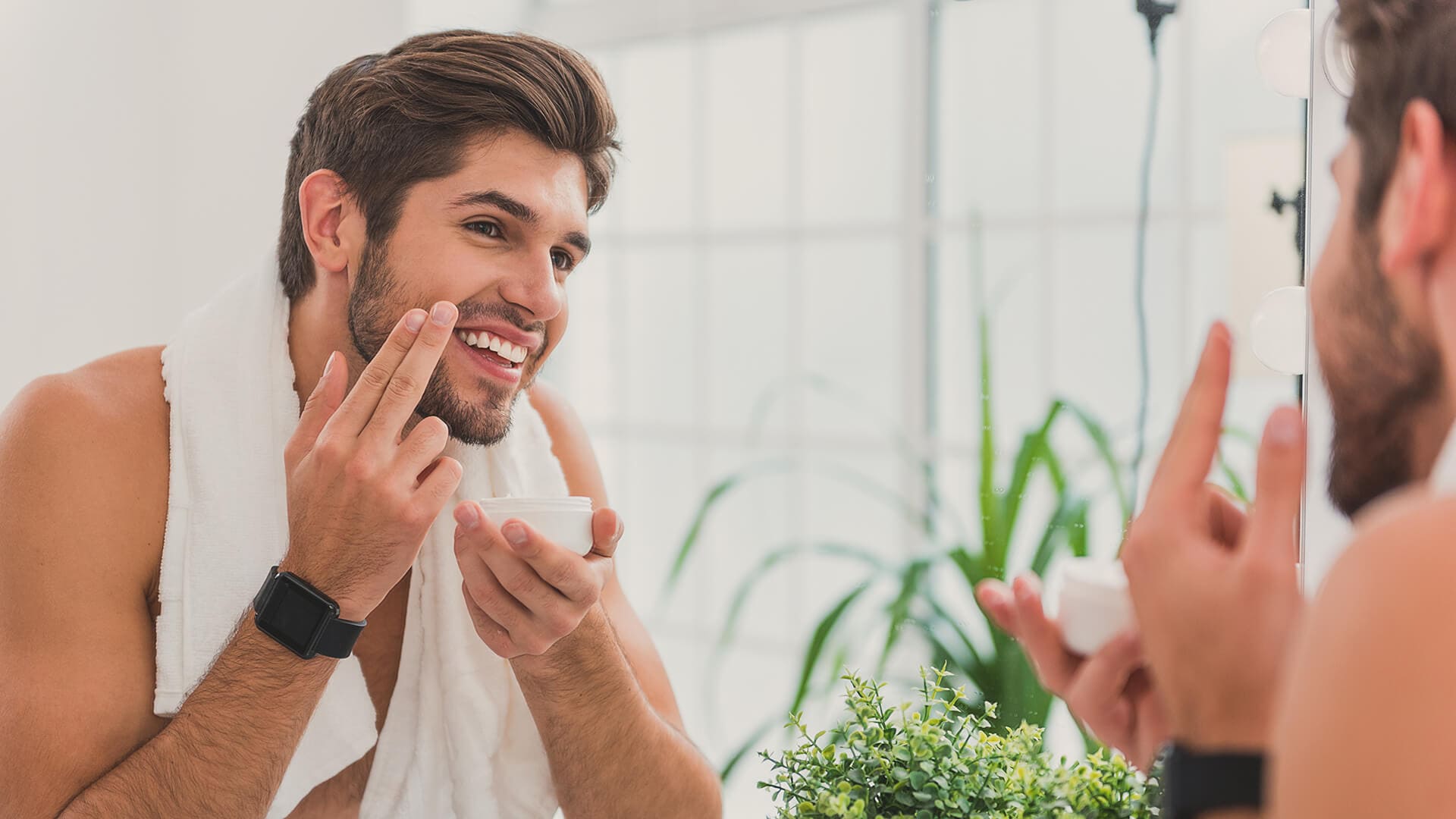 Source: cinthol.com
Now that your beard trimming is done so your skin may feel a bit inflamed and you may feel itchy on the skin so now you need to wash your face with water and you can, of course, use a nice face wash this time and then you would have to rinse throughout and then if you feel burning sensation then you can rub some ice cubes on your face this would help in relaxing as well as normalizing your skin and after that you can use a towel to pat dry and apply a serum or beard oil and massage well on your beard to make it appear softer as well as manageable.
Step Nine:
Now Style Your Beard On A Daily Basis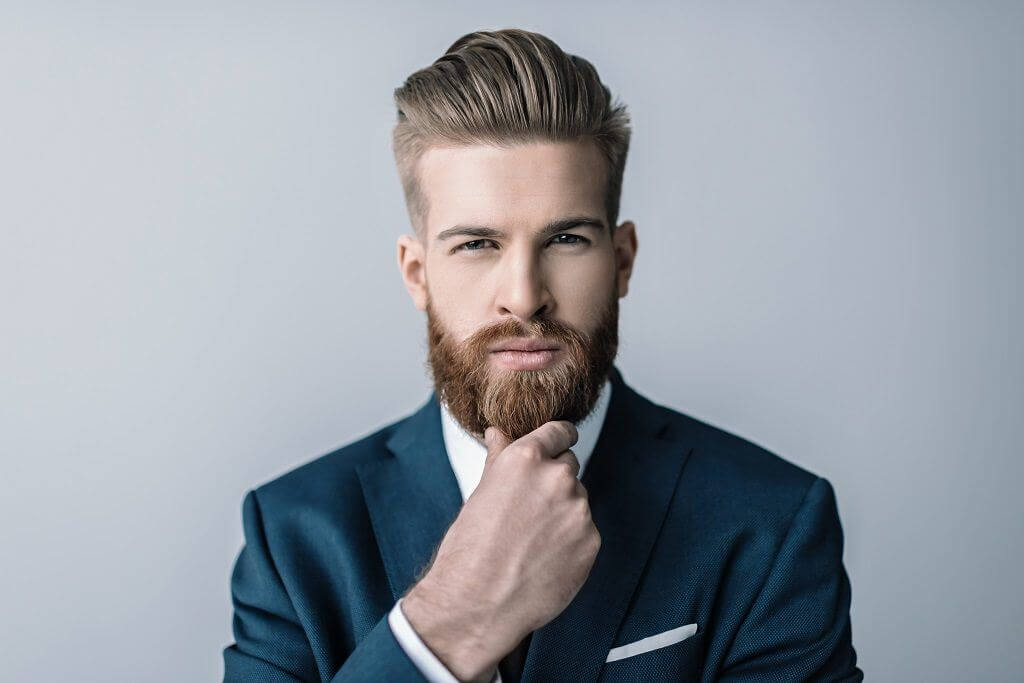 Source: beardoholic.com
Now that you are entirely done with your trimming process then it is the time to prepare your beard for the everyday look. For prepping your beard for everyday basis you would have to first apply some serum or you can go with beard oil and then you need to comb your beard thoroughly and then once your beard would be nicely tamed down you can use some setting wax or gel to set your beard on place as well as in shape for the rest of the day and once you reach home back, make sure to clean your beard with a nice beard shampoo and there should not be any wax or gel residue on your beard.
These were few amazing solutions about How to Trim a Beard at home easily without much time and expense which you need to check out and also you can try these tricks as well as steps out and you may fail a several times but with time as well as patience you would definitely achieve the perfection and for more such amazing tips as well as tricks you can browse through Fashionterest.