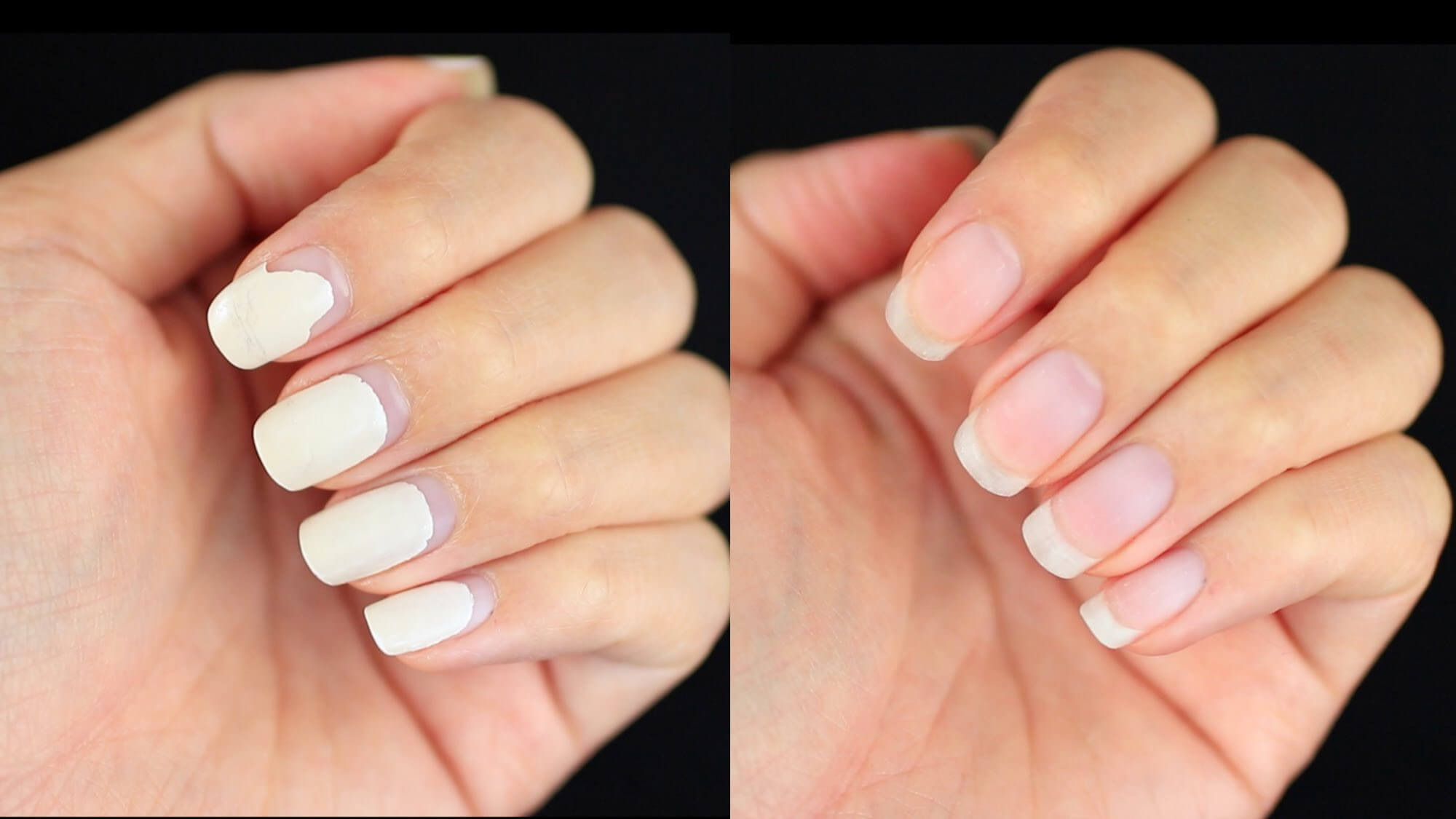 Gel nails are a savior for those who love Beautiful Nails but growing up them seems to be a big deal and if you are among them then gel nails are something that would help you a lot throughout. They are so beautiful that you would hardly want anything else for your nails and the best thing about them is the quick dry formula and everything seems to be great about gel nails but the nightmare appears during the time of gel removal. Well basically you can literally peel them off an honestly everyone at least once in their life has tried peeling them off and this seems to be so satisfying as well but the process makes our nails appear weaker which no one wants for sure. So now you might be wondering about How To Remove Get Nails quickly then here are some tips and tricks listed below that you need to check out and follow as well:
Buff Off The Top Layer Of The Nails Gently: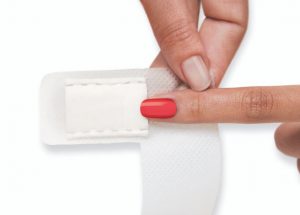 Source: netdna-cdn.com
Also Read:   French Manicure Designs: An Art For The Perfection Of Your Nails
Here you would need a good buffer and then you would have to gently start buffing the top layer of the nails and while you do that's you need to be super gentle otherwise you would end up scratching away the top enamel of the nails. Also, make sure to buff the surrounding as well but be careful about the cuticles as well the skin around your nails and do not end up scratching them up as that hurts a lot. You need to choose a low grit buffer for getting your work done and this process would easily break the topmost layer of the gel nails.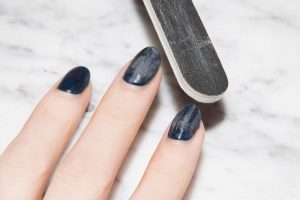 Source: ctfassets.net
You can even buff the uneven edges with the help of the buffer so with one product you would be able to get multiple uses and you can often get the product online as well as in offline market in some reasonable price which is great and here you would have to go a little more and maybe you would need to buff for about 200 times in small strokes and while you do that make sure to be adjacent with the speed and pressure as well otherwise you would end up degrading the quality of your nails which no one wants for sure. This step seems to be important as well as it helps the acetone work well on your nails so you should never skip this step while you remove your gel nails.
Wrap Your Nails: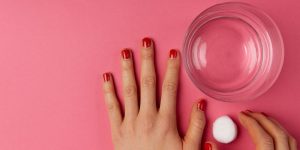 Source: superdrug.com
This is the most important step in the whole process and this process ensures that the gel in more or less removed from your nails. Here you would need to get your hands on a Good Nail Polish Remover which would do the work for you and you need to make sure that the nail polish remover that you are about to use has acetone in it as normal nail polish removers won't be able to break down the gels and you would have to face trouble at the same time whereas acetone makes the process too easy and fast as well.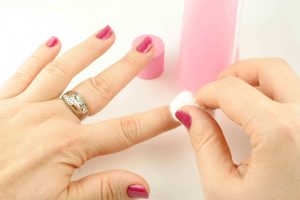 Source: blackgolddisease.com
Also, you need to be careful while you choose the remover as the quality matters a lot and otherwise your nails might get troubled and the quality of your nails may also fall.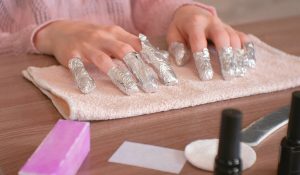 Source: beautyheaven.com.au
Here you would have to get some cotton pads or cotton balls and along with it you would also have to get your hands on some tin or aluminum foils and you would have to get 10 pieces of each thing here and you can cut the aluminum or tin foil into square shape just to ensure the application becomes easier with it. now you would have to get your cotton pads soaked in the acetone nail polish remover and then you would have to place it on your nails and then wrap each of your nails with the tin or aluminum foil and then leave it on for a good 10 to 15 minutes and relax. After 15 minutes you would have to twist the foils as well as cotton pad and remove it and you would see that the gel would be 90 percent removed.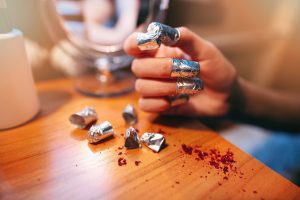 Source: allure.com
There are also clip-on nail wrappers available in online as well as in offline market and if you want to get the steps a bit easy then you can definitely get your hands on them and they are not even pricy so without spending a lot of money you can get the nail gel removing done.
Clean The Cuticles: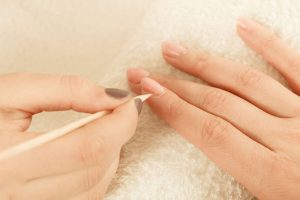 Source: bestnailart.com
By the time your nail gel would be removed from your nails but there are chances that there would be some gel left on the corners as well as on the cuticles of your fingers which you need to remove for sure and for that you would need to get your hands on a thin wooden stick or you can even get a cuticle pusher and both the things are easily available in both online as well as in offline market in reasonable price which is great.
Now you would have to gently scrape up your cuticles in order to remove the remaining gel on the cuticles and the process would be easier and you don't even have to create too much pressure to get the gel removed because with the application of acetone the gel would already become weak which would make the work of the stick much easier. You need to be very careful while you do the task otherwise with a small carelessness you may end up hurting your cuticle which won't be pleasant thing for sure and you can even take help from others for this particular step and with this step all your nails would be cleaned and the gel would be removed at the same time.
Nourish Your Nails:
Source:  whatthegelnails.com
Gel nails, as well as the cleaning process, strips off the moisture from the nails which makes the nail look bad and at the same time the quality of your nails would also start falling so it is very important to show some love to your nails after cleaning them and for that you need to nourish back your nails and make them look healthy as they were before and for that you either can have a good cuticle cream or oil for the mails.
Both the things are available in online as well as in offline stores in reasonable price and they would also make your hands smell great which is a good thing for sure and after the cleanup you would just have to apply a generous amount of cream or cuticle oil on your nails and massage well that's it and leave it on as it is and after that you would be able to get awesome nails.
These were how to remove gel nails and by following these steps you would be able to do the process faster and the process would also be affordable at the same time and you can also find such things at Fashionterest.