Figuring out your body shape is puzzling to all women. There are a lot of geometric shapes and fruits where you can categorize yourself to find out what exactly suit you. While you are at shopping and confused about what to purchase to dress up wisely and decently, it is always important to know the shape of your body. "Does this look good" is the question you can ask yourself and the partner at shopping. People have different body shapes and personality styles and color preference. This makes clothing, styling and fashion more fun. In this article, Julie, from SurewayDM.com will go through the most common female body shapes. You will find your body shape by matching the description below to your body type. You will also get tips of what kind of clothing and jewelry may compliment your body shape and
Pear:
This is the shape when hips are wider as compared to shoulders. For the people with pear-shaped bodies, fit and flare dresses are considered ideal choice since they show off the upper smaller top half, in the same way, the flares added at the bottom help in accentuating the body curves. This type of style will get the eyes on the beautiful parts of your body and curves. Necklines, as well as decorative straps, are ideal for the bodies which are pear-shaped.
The ideal jewelry for such body shape is small earrings and statement necklaces.
1) The inverted Triangle: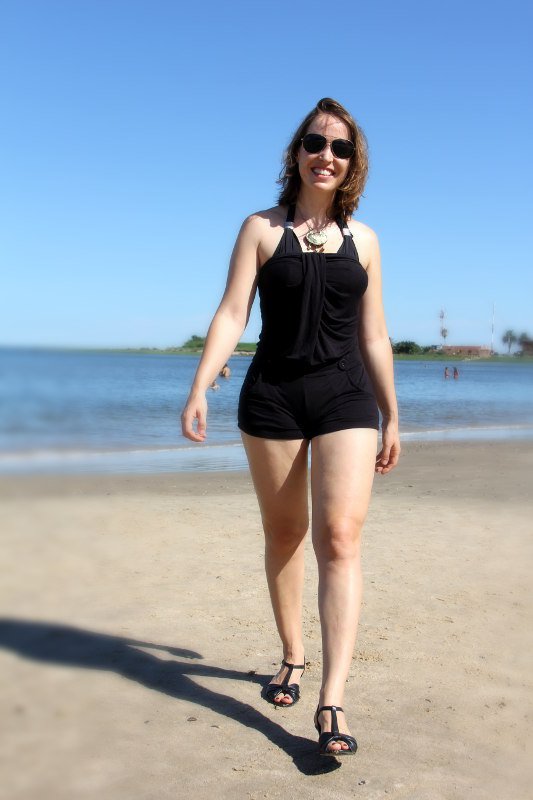 Source – dev.styled247.com
2) This body shape has the chest and shoulders look wider than hips. For people having this shape, the fitted jackets, skirts with additional volume are ideal since they get the focus on your legs and hence shoulders are slimmed down. The top parts with fittings look great on the bodies with the shape of the inverted triangle.
You can wear layered necklaces and chunky bracelets to balance the hips width.
3) Rectangle:
This is a  body shape whereby the size of the shoulder, waist, and hips are almost the same. For this body shape, skirts are always suitable with ruffles, in the same way, bows and embellishments can be used to add some more volume on the top of the body. The purpose is to create the illusion of curves. High waist jeans or pants, belted dresses also look good on this body shape.
In the same way for the rectangular shaped body, accessorize with long necklaces and delicate charm bracelets.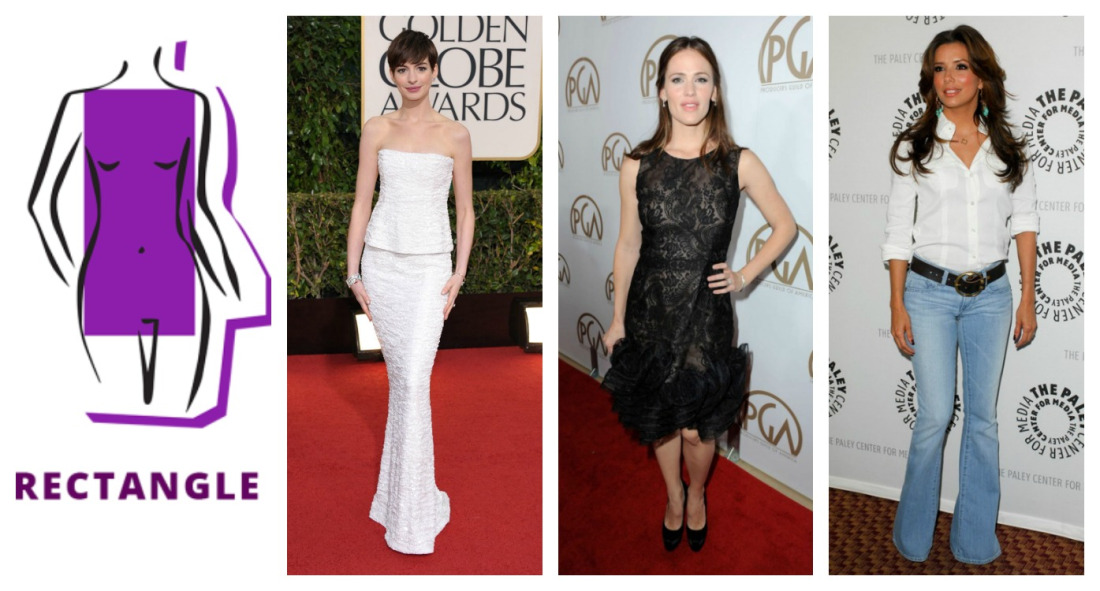 Source – files.wordpress.com
4) Apple shaped body:
In this case, the shoulders are broad, legs are thinner and waist is full. For body shapes like this wide leg pants are considered ideal. If you have this shape of the body, you need to wear the tops with additional volume which avoids the imbalance against legs. You can also concentrate on showing off your legs as well.
For the apple shaped body, stay away from necklaces falling on the chest and getting lost in the body muscles and cleavage. Wearing a dainty necklace and long drop earrings will enhance the proportions.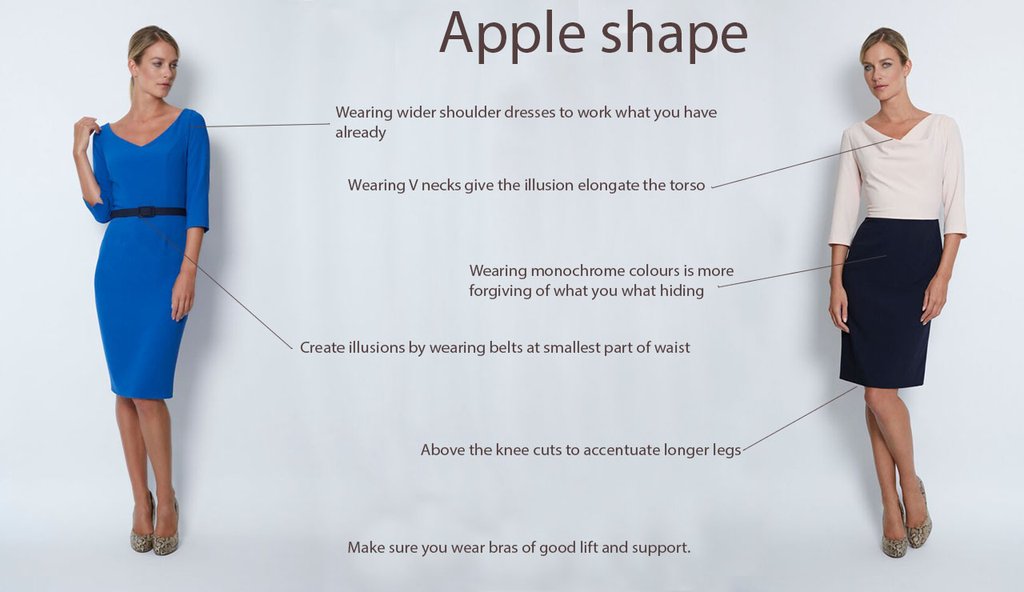 Source – data:image
5) Hour Glass:
In this body shape, the shoulders and hips are almost the same in size while the waist is smaller and very well defined. You need to wear anything which can ideally define your waist. Belted dresses, peplum styles, and body cons are ideal for this shape since the focus is kept on the narrow waist adding a curvier look to hips and fuller chest.
For this shaped body all forms of jewelry are ideal. Accessorizing with a long pearl necklace thatfalls below chest willcomplement the perfect waist.
Follow these guide lines for clothing, jewelry, and you can also try Gucci shoes for women, wear your favorite colors and add a pinch of confidence. Now go out and show the world the diva you are!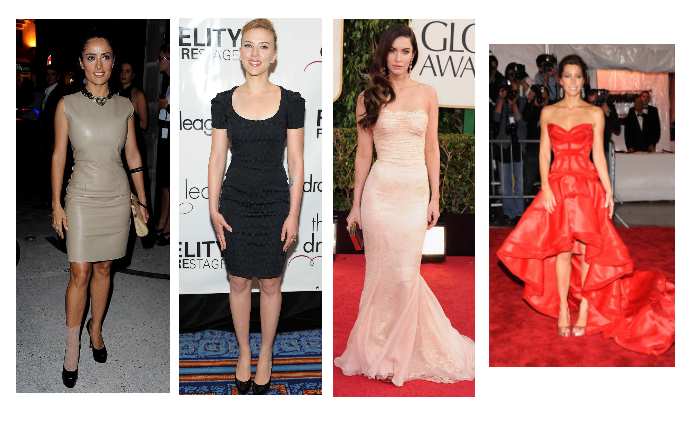 Source – mm.bing.net
Author Bio:
Julie is a Professional health writer, experienced blogger, and a coach. She is a
writer by day and a reader by night. She also loves to write about beauty,
education, technology etc.