Suede shoes are something that doesn't have consistency in the fashion industry. Today they are in fashion, after two months they will bid you farewell, and again after a few months, they are back. They are treasures that you can cherish for years and years. You may have gotten suede boots for yourself because you saw your idol wearing them while walking down the stage. But there are still girls who are unable to buy them.
Why?
The most significant misery of every girl with suede boots is about cleaning them. And the one who wants them also has questions about How to Clean Suede Shoes? You can cherish them for years, but treasures often need care, specialized care. The same is in the case of suedes. There is a common question that is revolving around everyone's mind, and it is 'How to Clean Suede Trainers or shoes?' Oh Yeah, not only girls, boys too suffer this problem, suede shoes are famous universally, for their outlook as well as cleaning ordeal.
Here we are with the solutions for it, after all for how long you are going to stay tensed about cleaning them, how long you are going to keep yourself from buying that beautiful piece of art. It isn't fair for your fashion styling sense, they can go with almost every outfit, and they are the must-haves in the closet.
Let's see what you will need for the cleaning and how you can maintain your suede boots.
Also Read: Mens Winter Shoes: Ultimate Shoes Ideas To Enhance The Style Game
Suede Brush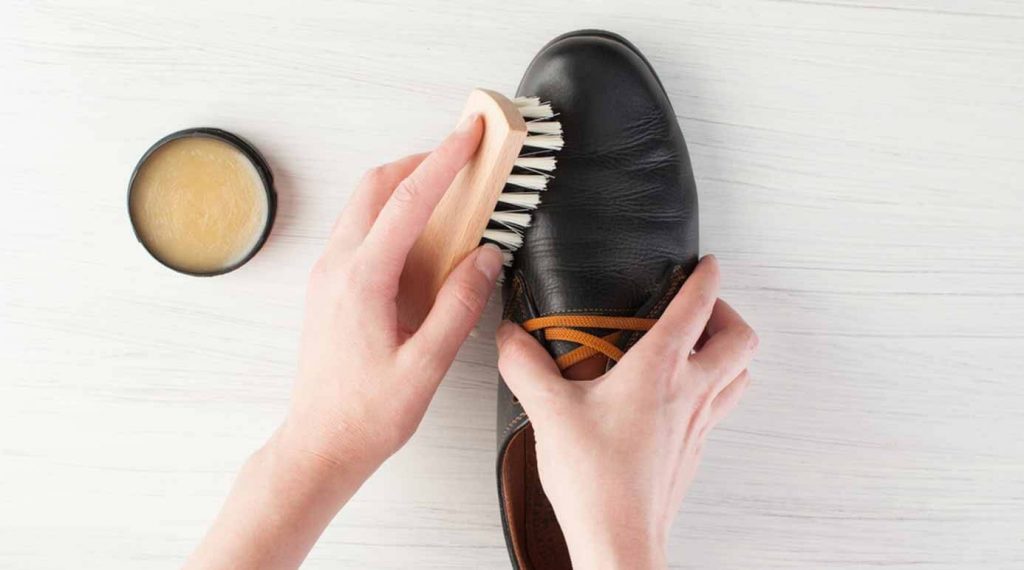 Source: scene7.com
This is the essential thing that you will need for the cleaning of your suedes. The suede has a soft texture that should be cleaned with the proper tool.
Before starting the cleaning procedure, make sure your booties are dry. Why? Suedes are allergic to water and can ruin its texture when cleaned while it is still dry. When you are using a brush, make sure you are brushing it in a particular direction only. If there is little dust, brush it off gently, but if there are scuff marks, then you will need to brush it vigorously to remove it. It is okay just follow one direction, either forth or back.
Substitute for Suede Brush:- You can also use an old toothbrush, nail brush or brush having soft bristles.
Suede Eraser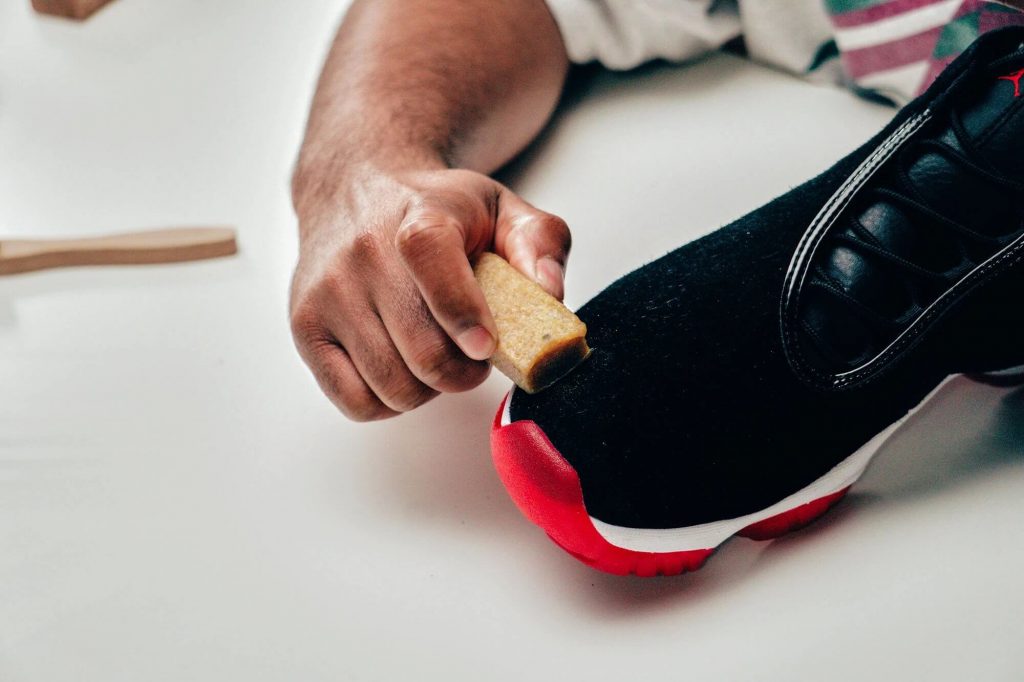 Source: shopify.com
Some marks are stubborn and can't be removed just using a brush. At this time of difficulty, the eraser comes to rescue. There are suede erasers available for the cleaning process. Invest in one. Dry stains and marks of water, oil, or grease are the toughest one to remove, use an eraser and rub it gently if they aren't that dark it will work. But if you see the more colored stains and marks apply little more pressure while rubbing and here you go, your shoes are ready as if they are new.
Substitute for Eraser:- Instead of a special suede eraser, you can also go for a piece of crepe rubber or a pencil eraser.
Suede Protector Spray
Once you are done with the cleansing process and your shoes are as new as freshly manufactured, use a suede protector spray to protect your shoes from getting dirty. But before doing so, just go through the manufacturer's instruction manual. You know to be on a safe side.
Preferable Suede Protector Spray:- Kiwi Suede Protector Spray, Kiwi, is the king in the global market when we talk about shoe care products.

Below are some tips that you should keep in mind while cleaning the suedes:-
Never forget to stick paper or shoe tree when cleaning. Avoid newspaper or any printed paper; they can leave the stain of ink.

If there is wet oil stain, sprinkle cornstarch on it and let it dry overnight. Afterward, remove the cornstarch using the brush. To remove mist use iron.

Muddy suedes should be kept under the sun for drying. You can remove the mud with hands and using a brush after it gets hardened.

Got stuck gum on the shoes? Don't worry. Keep your shoes in the freezer overnight. The gum will get frozen by the time, and you can rip it off with hands only.

Inky stains can be removed using Sandpaper.

Stubborn stains can be removed with Vinegar.

You can also use steel wool for eliminating the stains. But will need to brush it over the whole shoe after the stain is removed for even look.

Alternatively, you can also use an emery board nail file to remove the stain. After that give shoes a steam bath, it will help your shoe to open up pores and cleaning will become more natural.

When you are not using suede boots, wrap them in paper and pack it in a box. It will protect your footwear at its best.

Follow instructions properly when using shoe protector spray; it can be harmful to your skin. And due to the chemicals, it may cause a dark spot to appear on the shoes if not applied properly.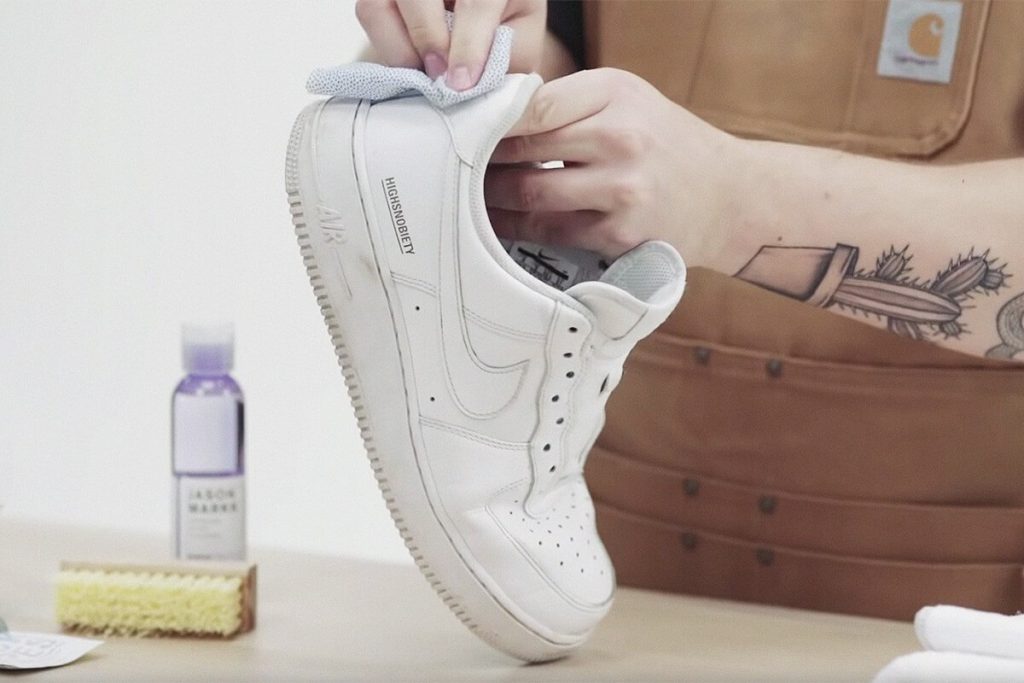 Source: hush-mag.com
Here are some of The Best White Sneakers 2019.
Above were some tips that you should consider while cleaning your suede shoes. For more ideas related to fashion, follow Fashionterest.