Every woman desires to have the ideal body shape. While there are several ways out there to achieve the 'perfect body', from changing your diet to more extreme procedures such as going under the knife, it is important to note that everyone has a different body shape. Staying fit and healthy should be a goal for everyone out there, but you must also embrace your body for what it is. By dressing according to your body type, you can look beautiful naturally.
As women, many of us aspire to look like the models and celebrities we see on TV. What we fail to understand is that most of these models and celebrities have gone through the pain of surgery several times to look the way they do today. Their features are furthered enhanced through the use of studio lighting, professionally done hair and makeup and designer clothes. And if that's not enough 'Photoshop' has a great role to play in making them look picture-perfect, sometimes even going to the extent of making them appear unreal or 'plastic'. 
For these reasons, whenever someone tells you not to be fooled by the unrealistic beauty standards you see on TV, they couldn't be more right. You have to be comfortable in your own skin and make the best of what you have been blessed with. 
There are several ways to accentuate your natural body curves so that you and feel your best at all times. Here are a few tips to help you out:
Tailor-made Clothes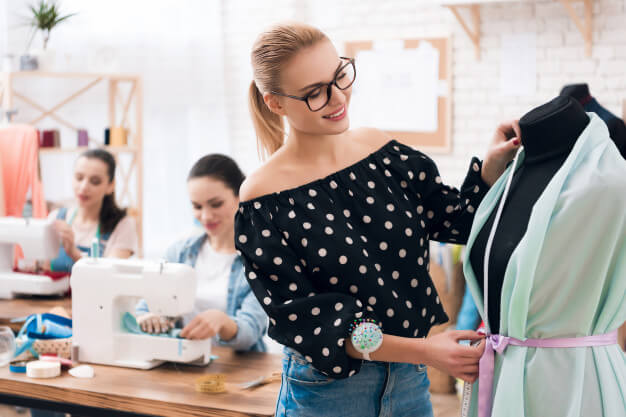 Source: freepik.com
If you have trouble finding clothes that fit right, you might want to consider ditching your usual go-to brands and finding the nearest tailor who can make customized clothing that will fit you like a glove. Tailor-made outfits tend to highlight your curves and could even hide the parts you're insecure about. You can even create the illusion of an hourglass figure through tailored pieces of clothing. 
Not only are tailor-made clothes are a reasonably priced option now, but they're chic and edgy too. The best part is you'd be able to customize your dresses from scratch. Alternatively, if you do like ready-made clothing, consider getting your outfits altered by your tailor for the best results.
Combination of a Dress And Sneakers will also make a unique standout.
Accentuate Your Waist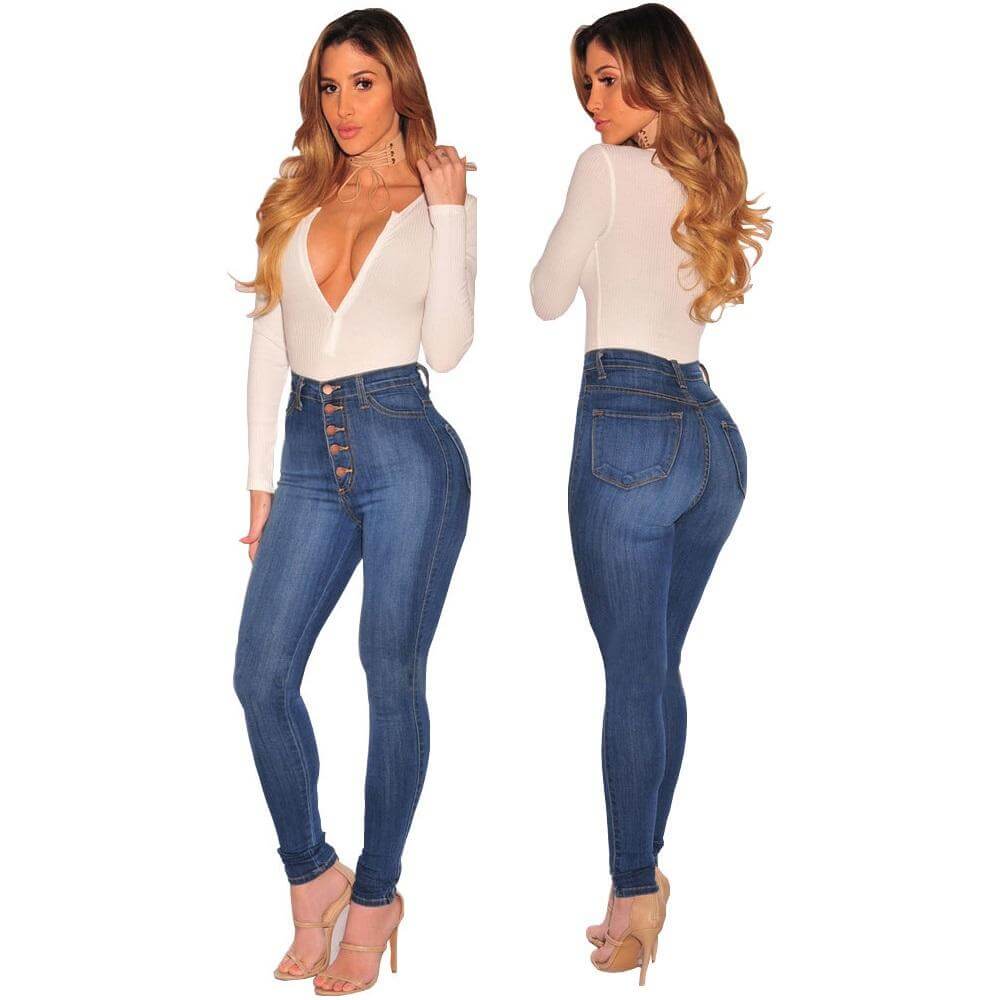 Source: dhresource.com
Accentuating your waist is one of the best ways to showcase your curves. Wearing a belt will allow you to create a waistline on any look or outfit that you wear, be it a skirt, a dress or pants. However, you'll also need to make sure you're choosing the right belt. It should be the right size and above all, it must be comfortable. If you're at unease with the belt it's a better option to ditch it and feel comfortable without it. Skinny belts work best for petite women with shorter waists as a large belt can make them appear even smaller. If you are tall or curvy, a wider belt can help accentuate your waist and make your body appear proportional. 
Wearing A-line skirts that drape around well or getting tops tailored to your waist is also a great and easy way to accentuate your natural waist. High waisted bottoms with a flared look also work great in making your body appear longer and slimmer.
You can also look out to Best Shapewear For Women
Choose The Right Colors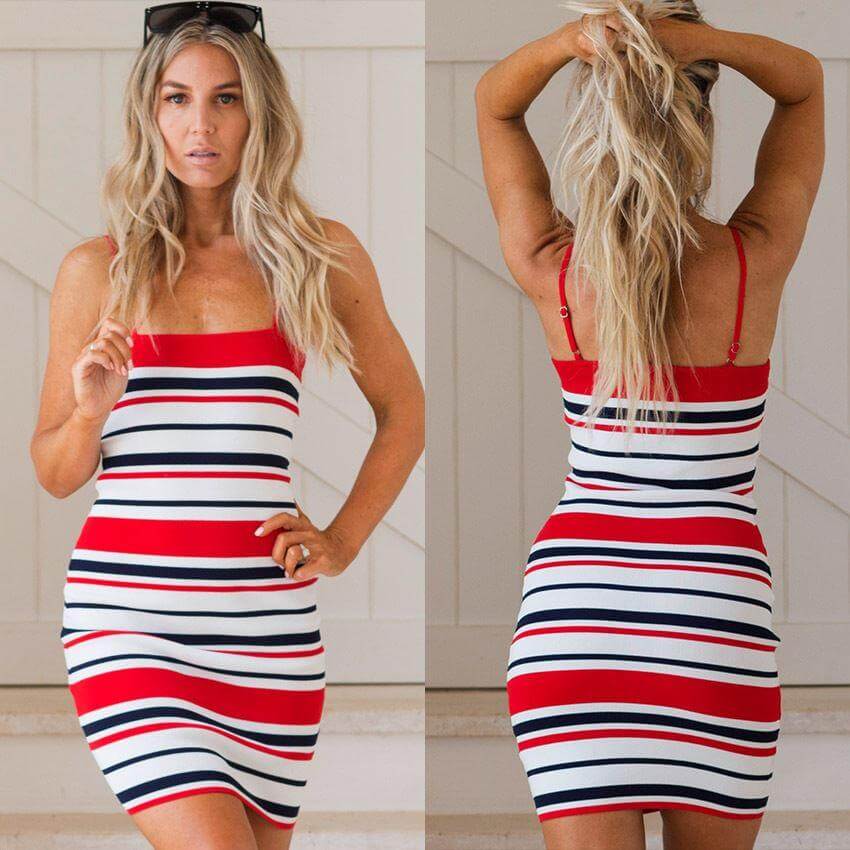 Source: dhresource.com
When it comes to enhancing your figure, your choice of color and print can play a huge role. If you are a bit on the curvy side and a big fan of prints, we suggest you reconsider your fashion choices and try dresses in solid colors instead. A solid color creates the illusion of a 'slimmer' body. Try to limit your outfit to two or three solid colors and make sure they all complement each other. Keep this small trick in mind the next time you're shopping and you will surely see a difference in how well your outfits come together. 
Also Read:-  Collections Of Best Prom Dresses 2019 Photos
Pick the Right Fabric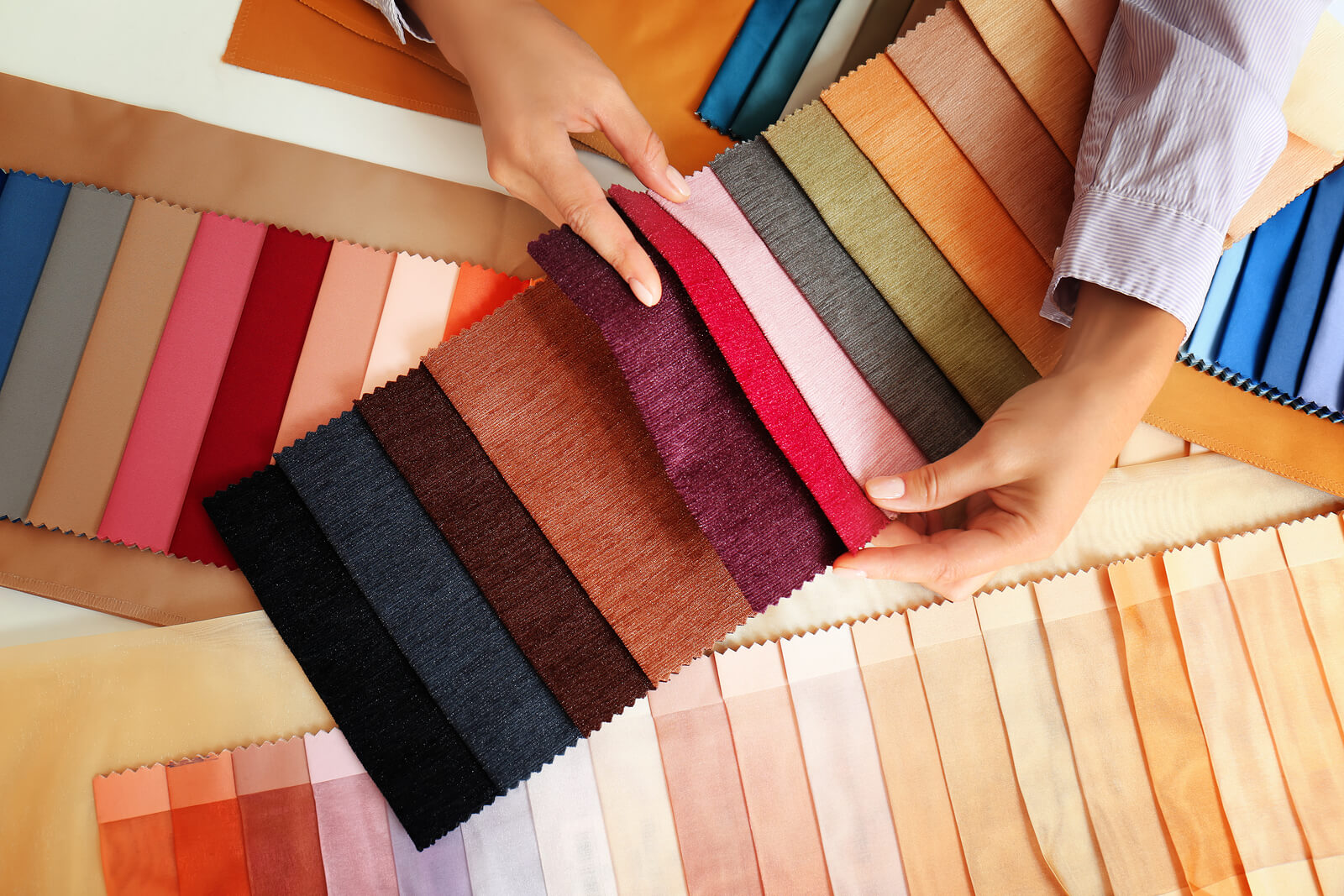 Source: armandsdrapery.com
Every kind of fabric works differently on different people, depending on the person's body type. Choosing the right fabrics could also do a lot for you to enhance your natural figure. Consider looking out for fabrics that drape well. Soft fabrics like jersey, silk and lightweight stretchy cotton are a lot better in accentuating your curves than stiffer fabrics as they fall naturally around the body, highlighting its best features. 
Avoid Oversized Clothing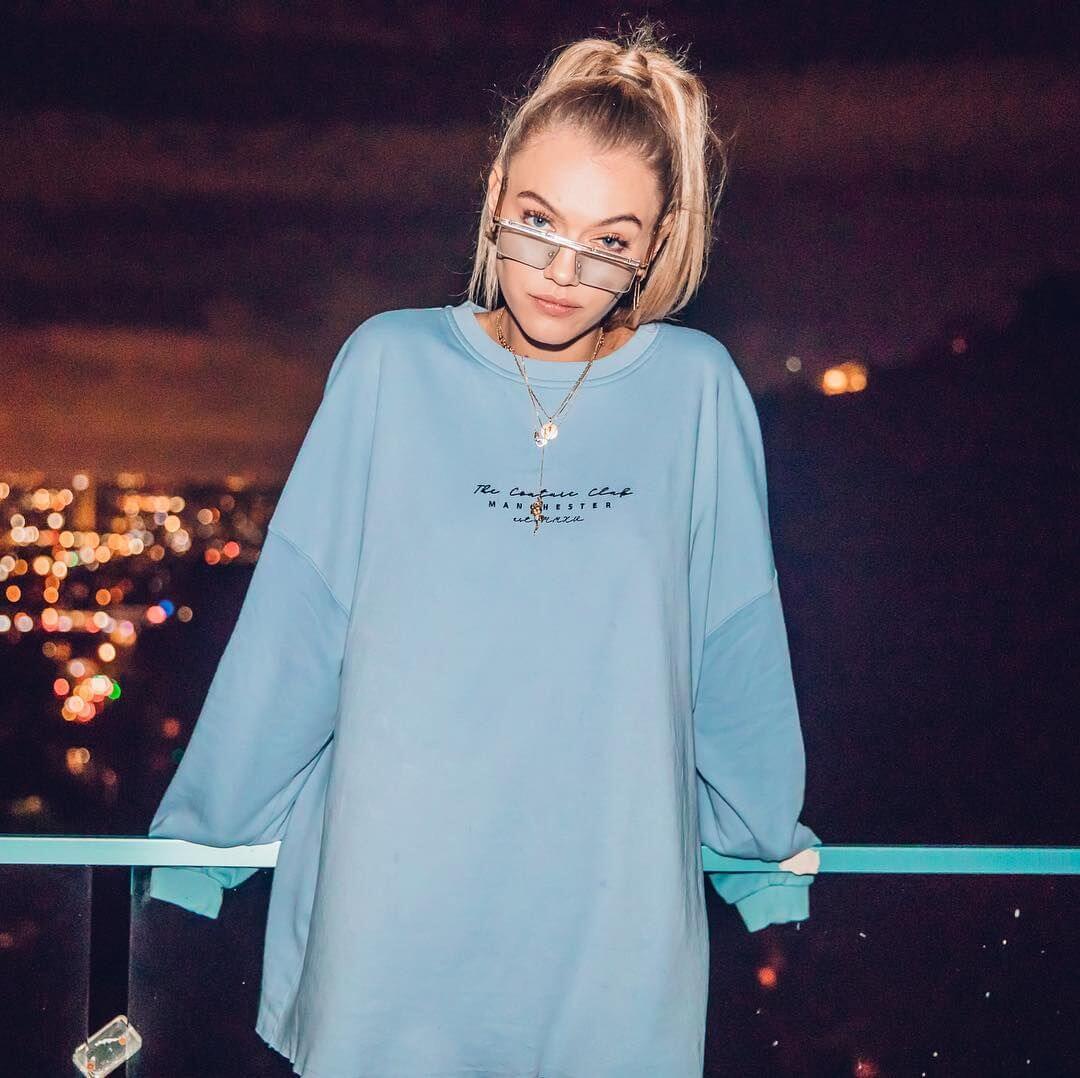 Source: i.pinimg.com
We can't make it any more obvious: no matter what you do, you need to ditch the baggy clothes! Sure oversized sweatshirts are comfortable, but they're not necessarily appealing. If you're looking for ways to accentuate your curves, you need to put all your loose clothing aside for now. 
Wearing clothes that are too loose and not the right size for your body creates an illusion of a boxy shape. Instead, you have to go for pieces that bring out your best features. If you do wish to cover up, long, flowy dresses in solid colors or nice prints are an excellent choice – they give the illusion of a taller and slimmer figure and even help in hiding areas you feel insecure about. 
Wear High Heels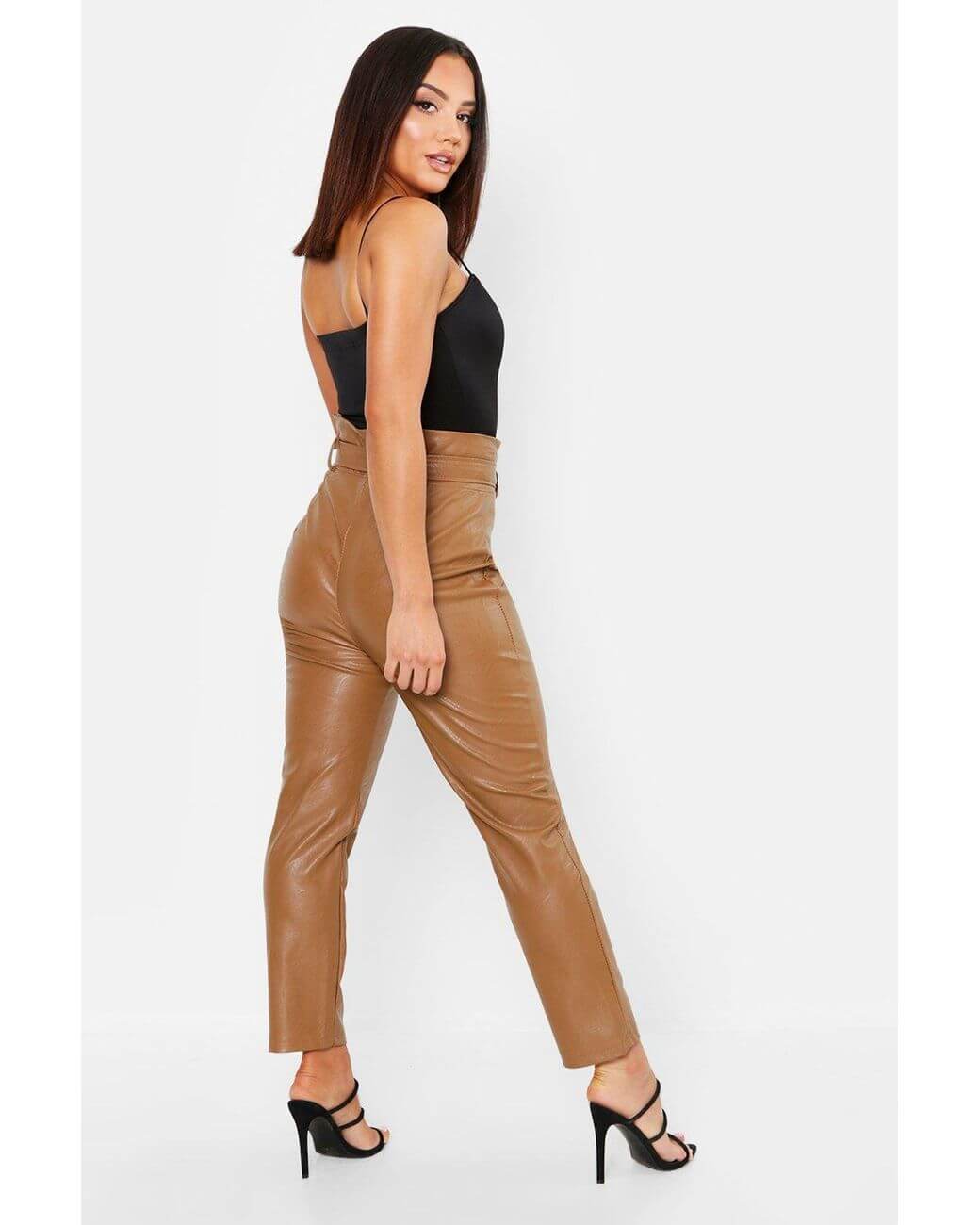 Source: lystit.com
Simple yet classy heels not only make you feel more empowered but they also make you look a lot taller and slimmer. High heels, in general, tend to give you that extra boost of confidence you need, regardless of your body type and any outfit that you may put together.
 If you're petite, wearing heels could be a great way to make any outfit stand out; they work great with flowy dresses and skirts and even a nice blazer with jeans. Invest in neutral colors such as white that will work well with multiple outfits. 
Wrapping Up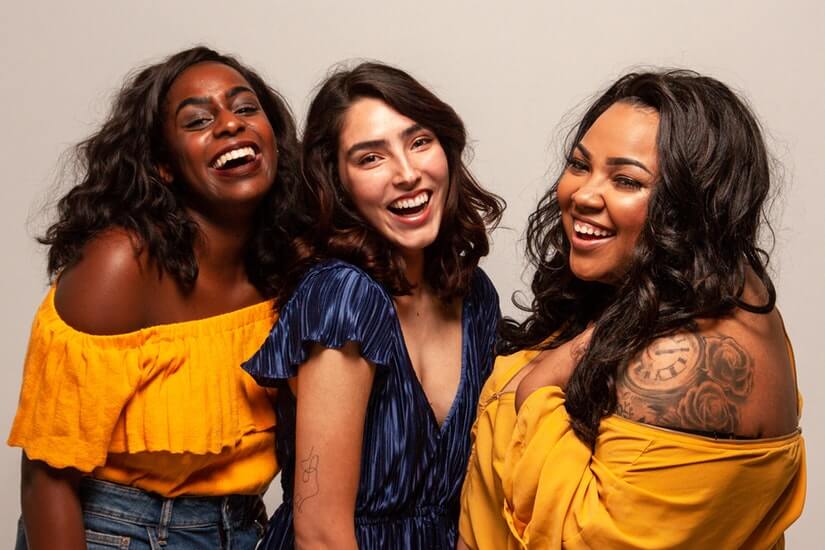 Source: travilee.github.io
At the end of the day, confidence is key in pulling off any fashion choices – It is important to feel comfortable in your skin and ensure that whatever choices you're making are not solely influenced by what you see on the internet or over magazine covers. Everyone is beautiful in their way. Choose whatever looks best on your body. Remember, being comfortable and feeling good about yourself is the key to making an outfit work.