It was a proud moment for India when a 21-year-old Punjabi girl won the title of Miss Universe and stole the whole world's attention in South Israel. She dignifies the pride of India by placing the feather of Miss Universe, almost after 21years. Earlier than her, Lara Dutta won the title of Miss Universe in 2000.
This blog will tell you some exciting details about Harnaaz Sandhu, who steals the whole attention in the pageant concert.
Know About Harnaaz Kaur Sandhu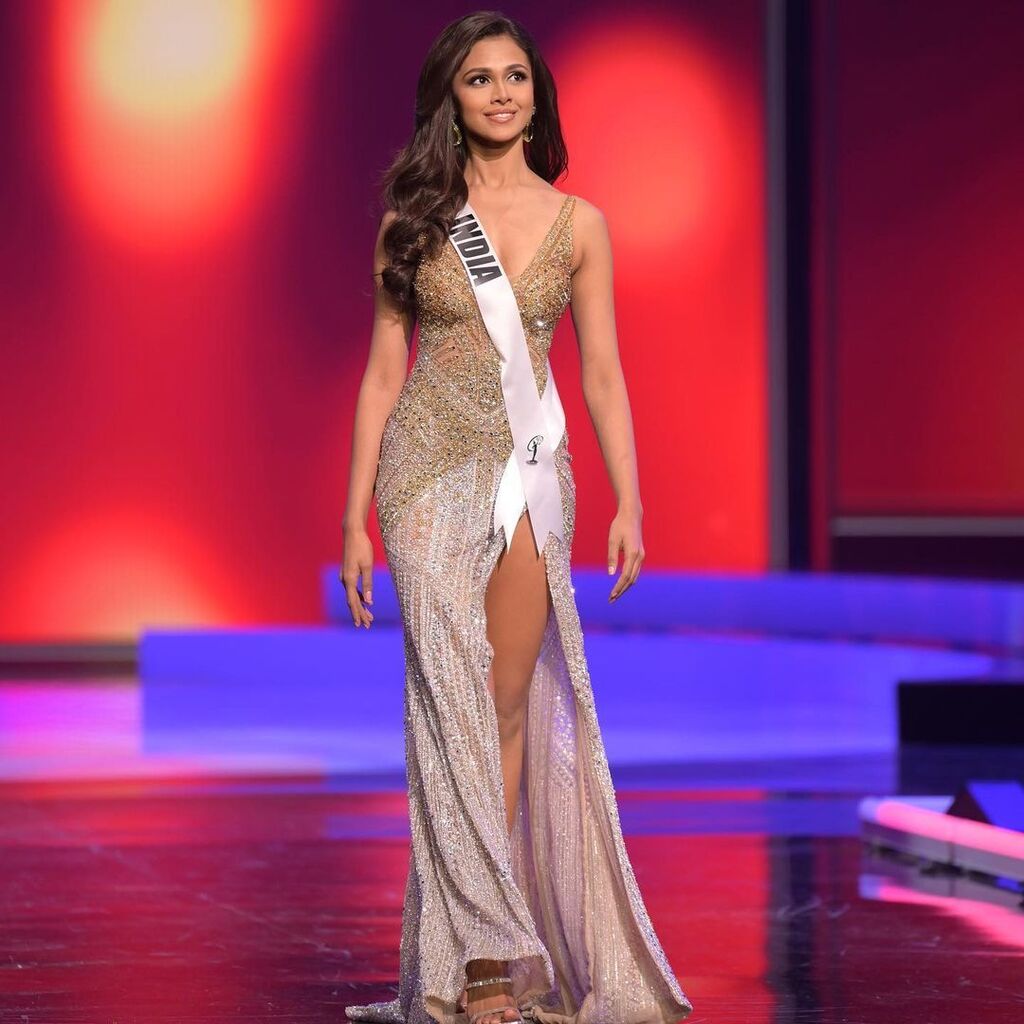 Source: indiatimes.com
(born March 3, 2000) is an Indian model and beauty pageant winner named Miss Universe 2021. Sandhu was previously crowned Miss Diva Universe 2021, India's third Miss Universe winner.
Initially, Sandhu was crowned Femina Miss India Punjab in 2019 and placed in the Femina Miss India 2019 semifinals.
Harnaaz was born to Pritampal Singh Sandhu and Rabinder Kaur Sandhu in the hamlet of Kohali in the Gurdaspur district of Punjab, near the city of Batala. Her father is a real estate agent, and her mother is a gynecologist, and she has an older brother named Harnoor.
Sandhu's family relocated to England in 2006 before returning to India two years later and settled in Chandigarh, where he grew up.
In Chandigarh, she attended Shivalik Public School and the Post Graduate Government College for Girls. Sandhu pursued a master's degree in public administration before winning Miss Universe.
She is a Sikh by religion, and She belongs to the Sandhu Jatt family. She is pure Punjabi by heart. Also, She did not lose her ethnicity while participating in the pageant and flaunted her refined style over the ramp.  
Miss Universe 2021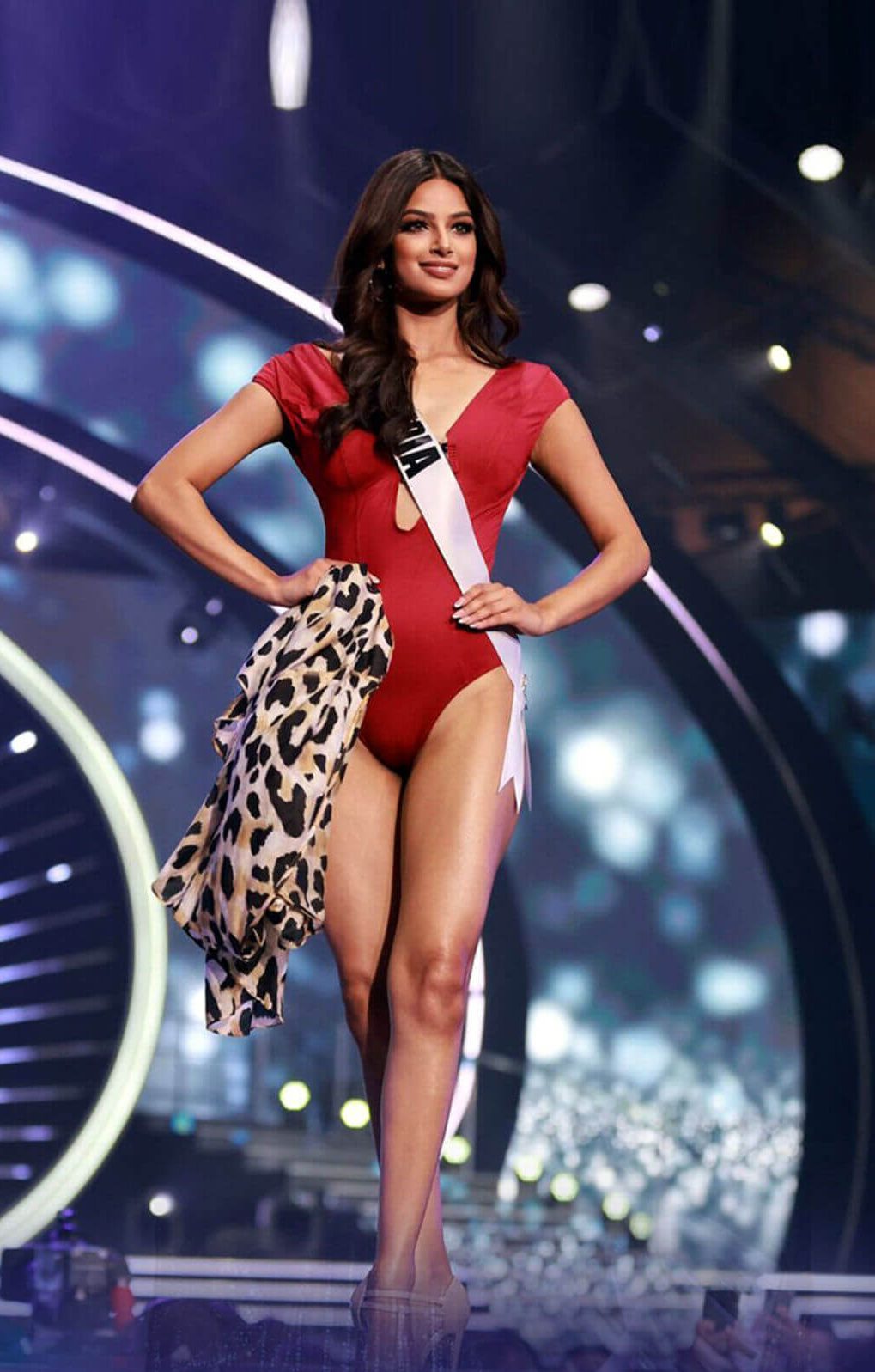 Source: thehansindia.com
The moment she won the title, she said Chak de fatte India. It just reflects her zeal and her love for India.
She is a model and always mesmerises to become Miss Universe by passion. She took inspiration from the Indian beauty Miss Priyanka Chopra Jonas. Only two Indians have previously won the Miss Universe title. While Sushmita Sen was the first to win in 1994, Lara Dutta took the title six years later, in 2000.
She has the time-changing thoughts that will indeed transform the nation. She has a perfect heart and confident opinions. 
Her thoughts and actions reflect her authenticity and the simplicity in her heart.
Sandhu exhorted young folks to "remember that you will be special because that is what makes you feel good, you stop comparing yourself to others" during a statement on stage during the contest.
 She stated that "I believed in myself, and this is why I'm standing here now," she concluded, drawing a round of applause from the audience.
The concert was organized on Sunday night, eliminating the number of contestants to the final two.
The first and second runners-up were Paraguay's Nadia Ferreira and South Africa's Lalela Mswane.
Chinatown's pageants, which began during the Cold War, were about much more than just beauty.
The show of the Peagent's was hosted by comedian Steve Harvey, who questioned Sandhu during the night, "I hear you do some pretty amazing animal impersonations; let's hear your greatest one."
Her Response To The Question
When Sandhu reached the top 5 in a subsequent Q&A session, she used the chance to communicate a message about climate change. "Now is the moment to act rather than speak," she remarked. "It is better to prevent and protect than to repent and mend."
Her Costume And Design 
Her dress also steals the whole world's attention over the stage like her thoughts.
 The transgender designer, Shaisha Shinde, designed her final gown. Sheaisha designed the costumes for famous Bollywood celebs like Sara Ali Khan.  
 The national dress she wore in the contest was also designed by the renowned designer Abhinav Shukla. 
Harnaaz – Miss Diva,2021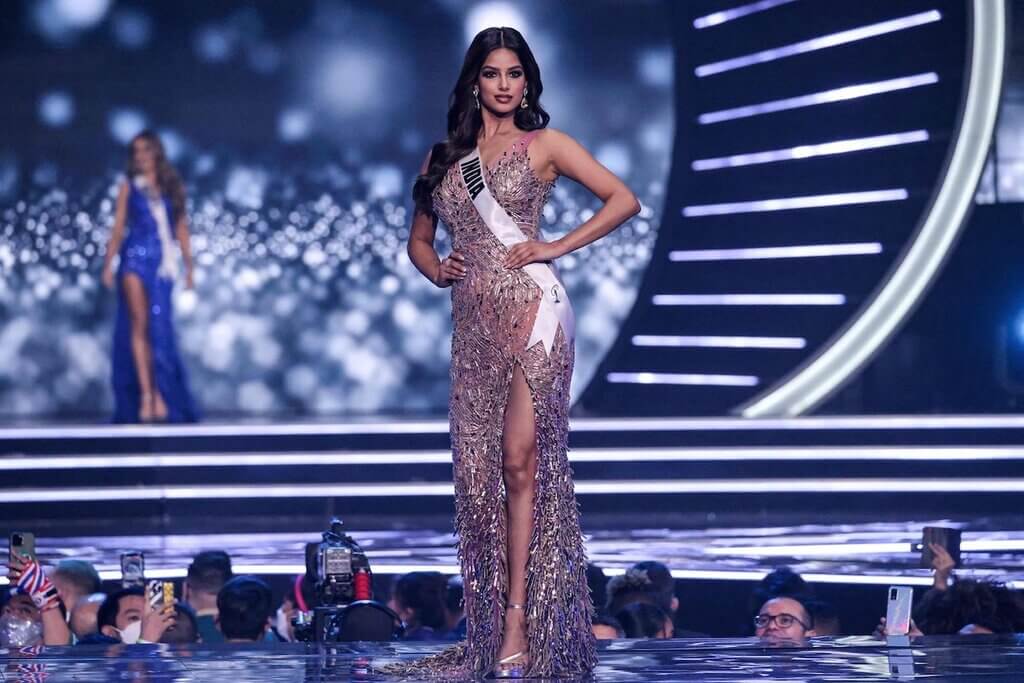 Source: filmdaily.co
Harnaaz was one of the Top 50 semi-finalists in Miss Diva 2021 on August 16, 2021. Later that day, on August 23, she was announced as one of the Top 20 finalists in the televised Miss Diva pageant. Sandhu earned the Miss Beautiful Skin title and was a finalist for Miss Beach Body, Miss Beautiful Smile, Miss Photogenic, and Miss Talented at the preliminary competition on September 22.
Harnaaz Did an Excellent Thoughts Over Miss Diva Contest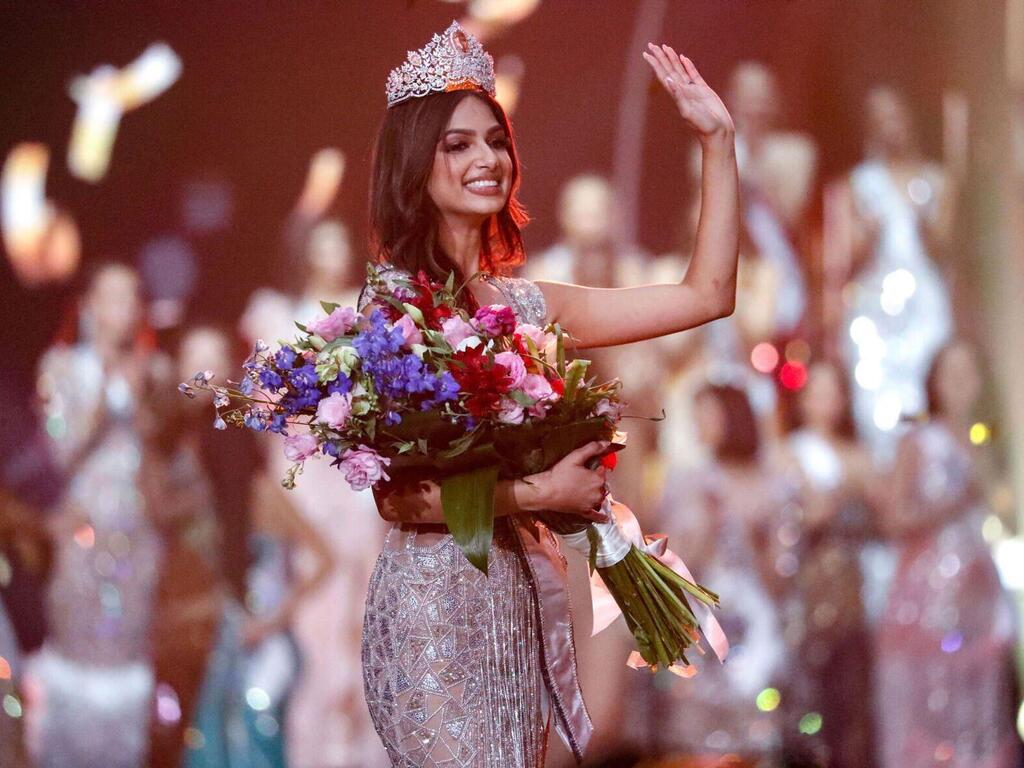 Source: townnews.com
She reflects her purest views over here also. She made the following statement in Diva 2021.
"From a young girl with unstable mental health who endured bullying and body shaming to a lady who rose from the ashes, realizing her true potential." From a person who once questioned her existence to a lady who aspires to inspire the youth. Today, I stand confidently in front of the Universe as a fearless, lively, and compassionate woman ready to live a life with meaning and leave a magnificent legacy."
Her Thoughts For The Question Asked On The Miss Diva Universe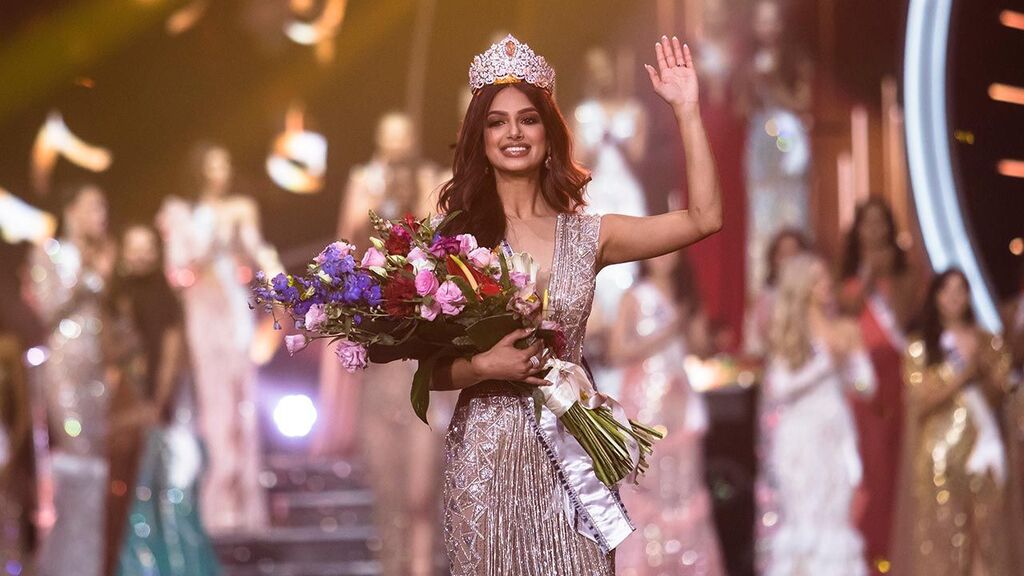 Source: tvs-24.com
 She was chosen in the next round of the competition. During the final question and answer round, the top five contenders were each assigned a different topic to talk about, which they chose through a random drawing. Harnaaz, by passion, decided to speak on the issue of Climate Change. She made the below statement in the answer.
"Life will flash before your eyes one day; make sure it's worth seeing." this is not the life you want to witness as the temperature changes and nature dies. It is one of the environmental disasters because of humanity. I think we still have time to correct our reckless behavior. By this statement, she again showed excellence in her thoughts.
Conclusion
Harnaaz was the more challenging and confident woman who participated in the Pageant contests. She depicts the face of a strong Indian woman who won the title of Miss Universe. ​​She has the most rugged look of Punjab, India. We may claim that she enhances India's profile around the world. We hope you enjoyed our points of view. If yes, kindly share our opinions with others and tell the story of this inspiring lady with others. 
For more, you can browse through Fashionterest.