When we talk about the "Game of Thrones", the first thing that comes to mind is its iconic characters and its storyline. And the second is but obvious "hairstyles".  The "Game of Thrones" hairstyles are mostly half-ups or Braids. Every character has their own identity and their hairstyles according to their identity. And some of the best hairstyles were of "Sansa Starks". And in male character's it was of Jon Snow. A hairstylist has done a mindblowing job on the hairstyles of Characters Of Game Of Thrones. Let's take a look at the best Game of Thrones Hairstyles.
Sansa Stark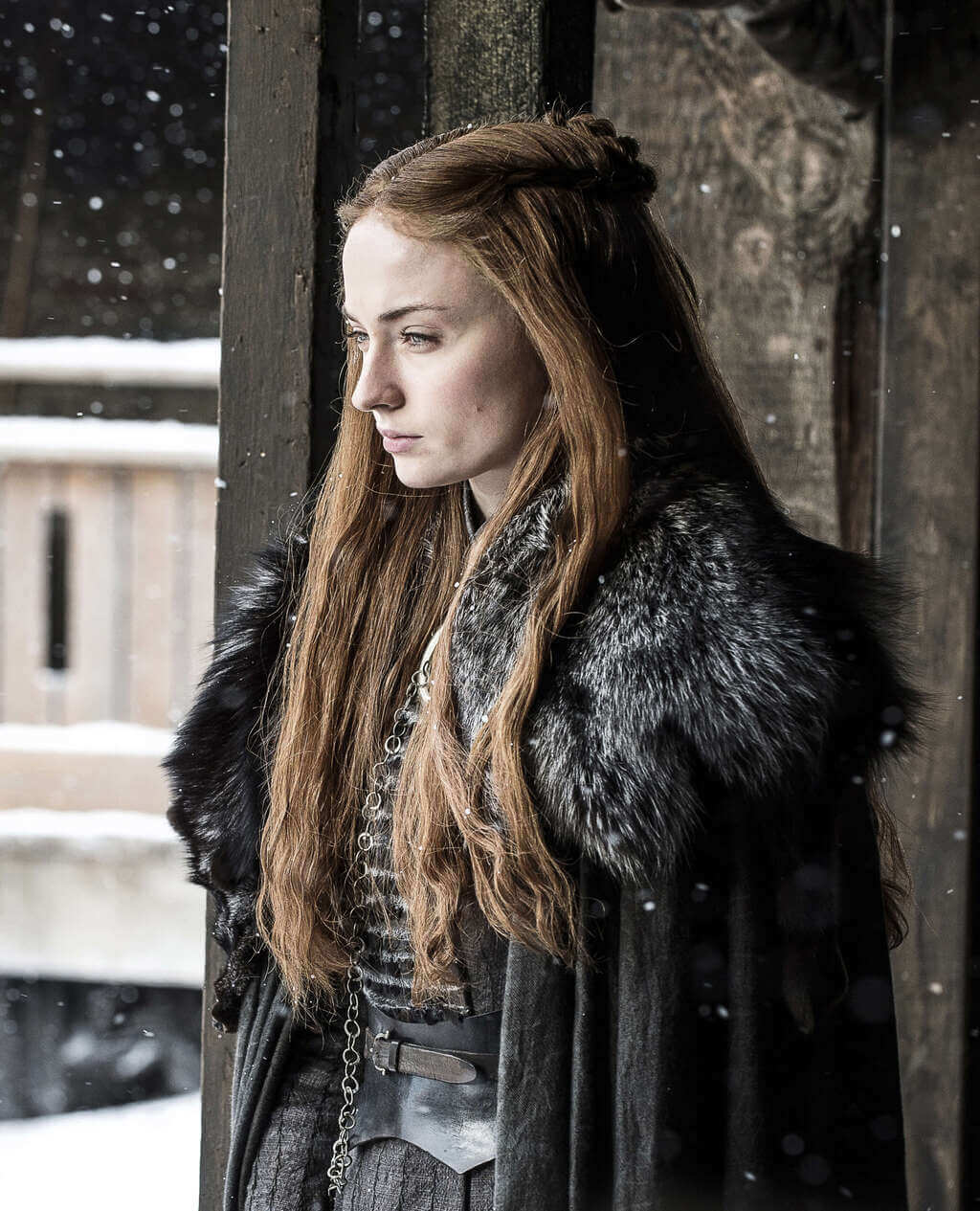 Source:wordpress.com
Also Read: Some Of The Best Sarah Hyland Hairstyles To Copy From Her
Sansa Stark has the personality of a queen that she is. A queen must be an all-rounder to achieve all her goals. She too was naive while in childhood but as time passes as she experiences the betrayal from the near ones she learns from it. And her hairstyle game is always on a peak. She had loose braids when she went to "The Battle of Bastards". And she always had a Royal hairstyle done while she is in a royal place. Her half-up braided bun with open wavy hair is a perfect hairstyle for a "Lady of Winterfell".
Daenerys Targaryen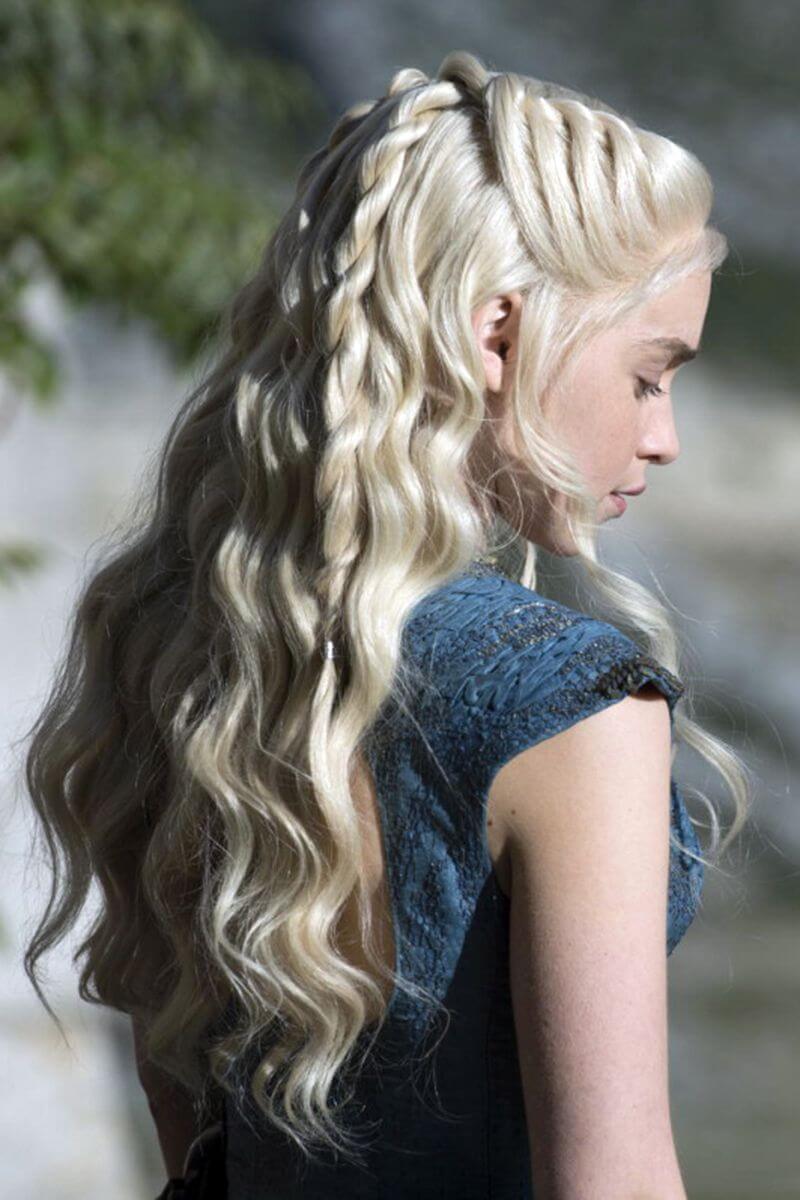 Source:hearstapps.com
Daenerys Targaryen was the one who experienced every cruelty of the world. Her mother died after giving her birth and her brother use to hit her. Her childhood was painful but at the same time, she hatched a dragon's egg and raised them. She never gave up on her dream of ruling seven kingdoms. She fought very hard for that. She always believes in herself and had confidence in herself. That was seen from her elegant hairstyles. She mostly had roped braids with open hair as a mother of dragons that suited her well. When she was helpless her hairs showed her state with half braided open hairs. She had a perfect stacked braid when she went to the slaver's bay and saved one of them.
Jon Snow
Source:r29static.com
Jon Snow has a kind of Kender personality and has very good leadership skills. He fights, not for the glory but for the justice. He disliked when people call him bastard or when he is addressed by someone like that. Maybe that's why he joins Night's watch in his early age so that he can earn a name for himself. He even helped her half-sister in taking back Winterfell from the House Bolton. His iconic hairstyle was Curls.  This iconic hairstyle has stayed with him in most seasons. But in season seven his hairstyle was seen as a half-up man bun while finding a dragon glass. And he looked handsome in that hairstyle too.
Missandei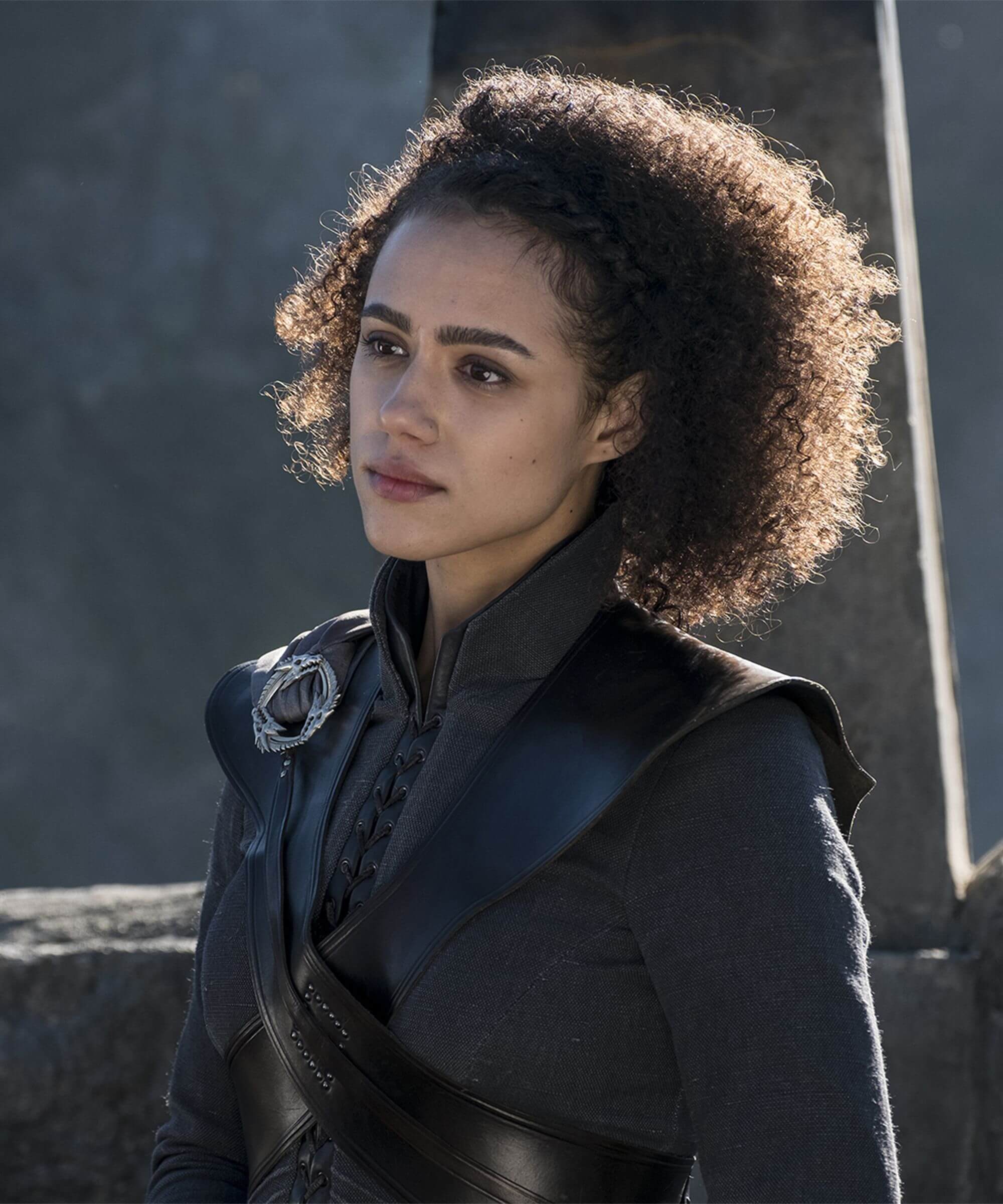 Source:r29static.com
Missandei slaved when she was only five. She worked as a slave interpreter and that too till the time Daenerys Targaryen came for her rescue. After that, she is serving her and considers her trusted advisor and handmaiden of herself. She knows a total of nineteen languages. She had this fully curled hair that defined her perfect facial structure perfectly. After joining Daenerys Targaryen she changed her hairstyle to Crown Braid with her unique curls. That shows that she is no more a slave and is a confident woman who will fight in battle as well.
Arya Stark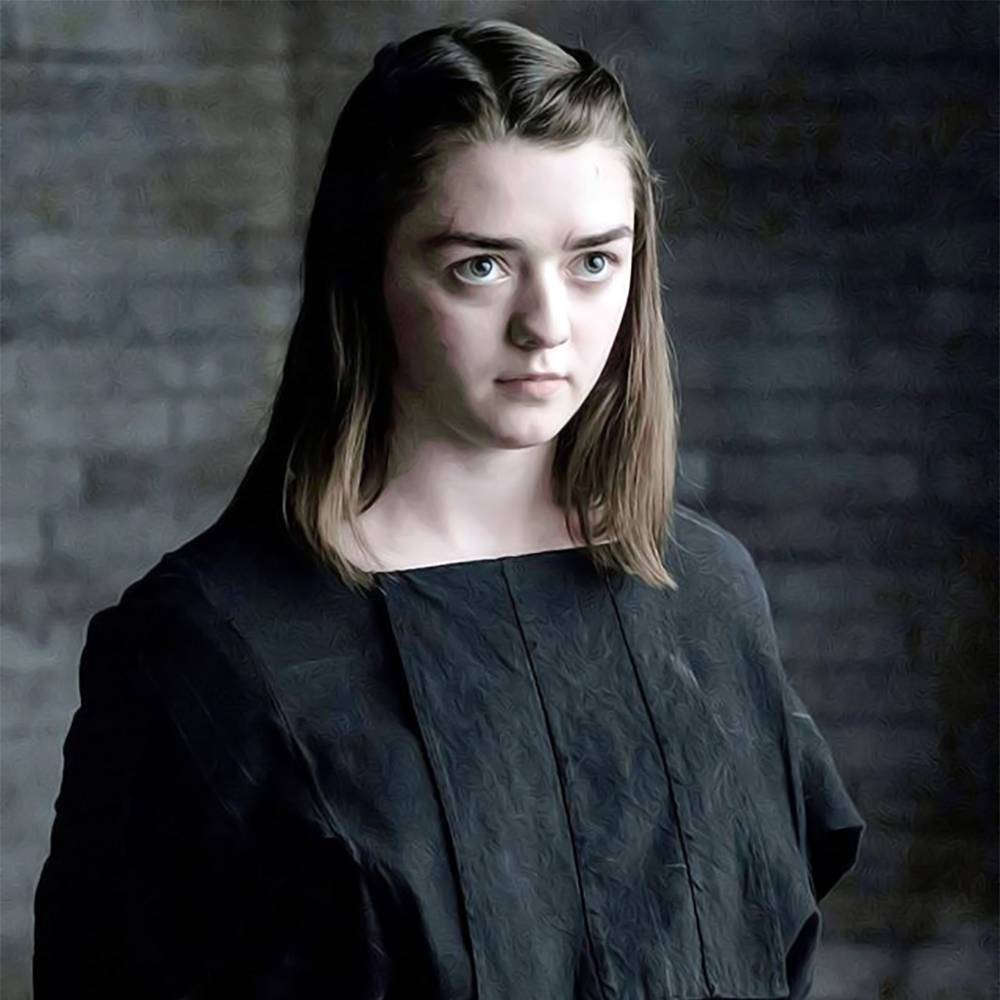 Source:latestly.com
Arya Stark is the youngest girl child in House Starks. She is different from her elder sister. She doesn't believe in marrying and doing all ladylike stuff. She has her interest in fights and using arms. He wants to follow her father. She is bold and unlike her elder sister, she is close to Jon Snow her half brother. Her personality can be defined as smart, tough and strong. She had that cute braided bun in season six. And had a sleek half hair bun in season eight that make her resemble more like her father and her half brother.
Jaqen H'ghar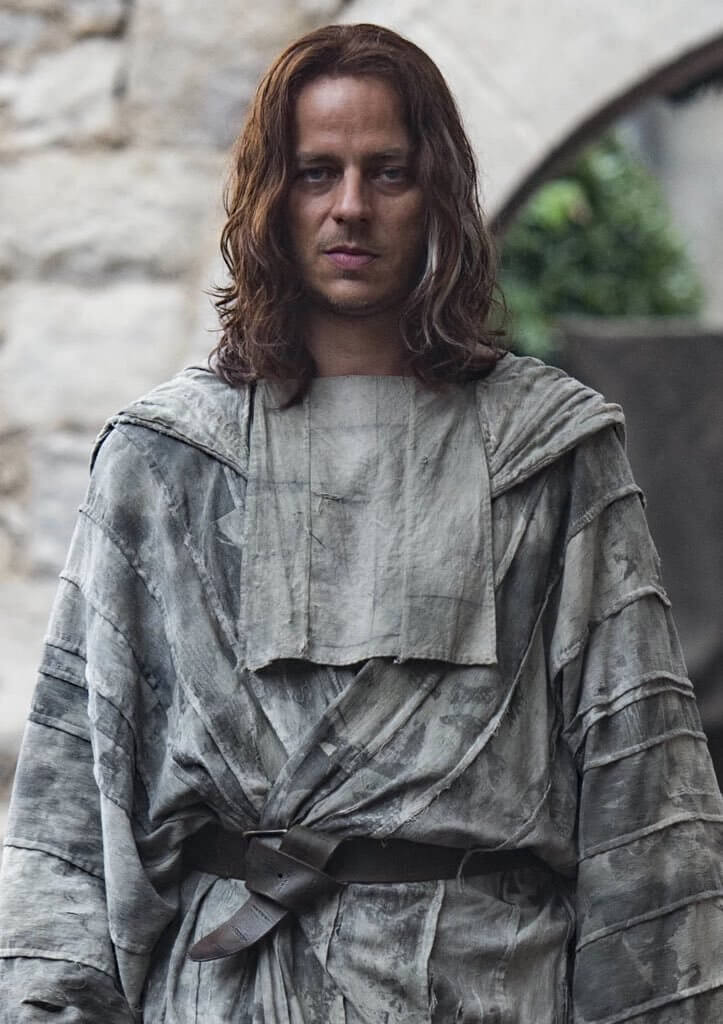 Source:twimg.com
Jaqen H'ghar's personality is somehow weird as he is calmest in the most dangerous situations as well and the one with courteous nature. At first, he was criminal after some time he was selected as a candidate for Night's Watch. He always uses third person language to communicate that sometimes creates confusion to understand. His hairstyle is a wavy bob with a silver streak. That highlights his mysterious and courteous behavior.
Cersei Lannister
Source:r29static.com
Cersei Lannister has always lied and murdered, not to take revenge to protect herself and her children. From childhood, she had experienced many cruelties, her father made her marry a king when she was only nineteen. She has always experienced pain and hurt from every man in the show. And this made her more protective of her children. She had really amazing hairstyles of half-ups and half downs, braids, and soft curls with braids. Each and every hairstyle has described her beauty and feelings for the one she loved.
Margaery Tyrell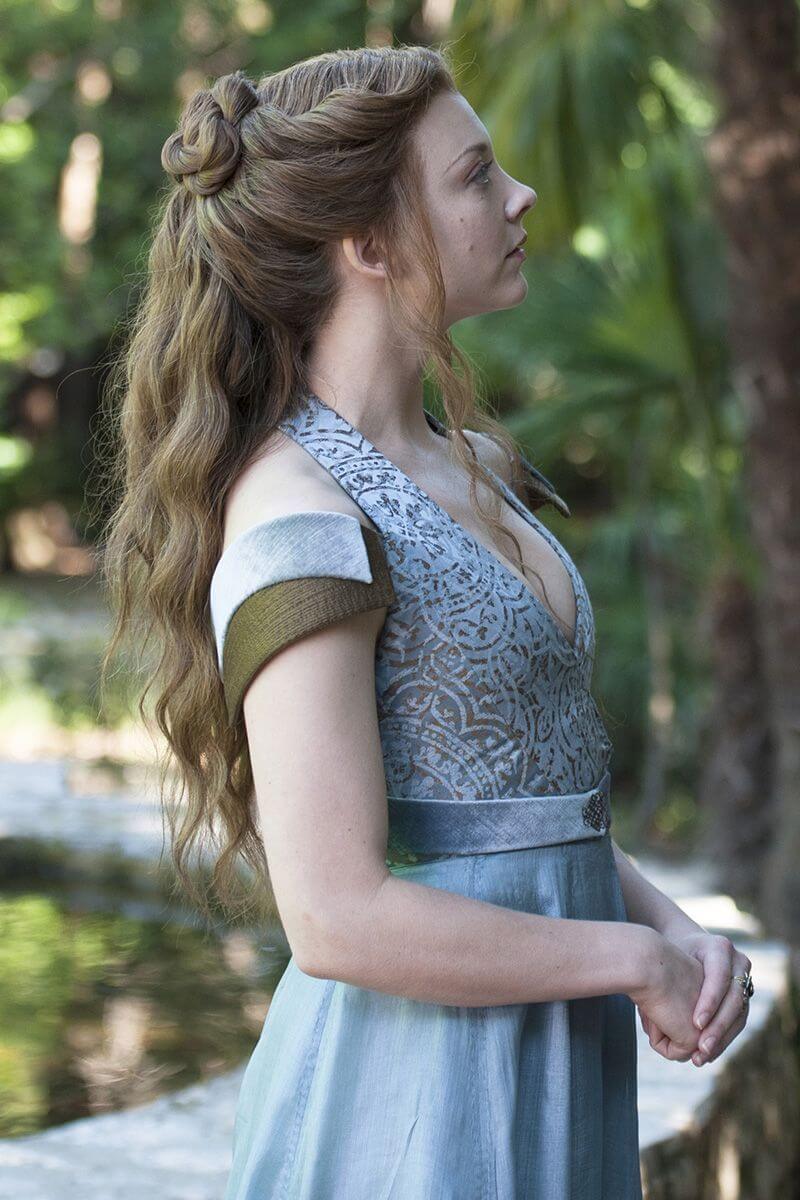 Source: pinimg.com
Margaery Tyrell is an intelligent and shrewd person. She got her skills from her grandmother. She knows how to manipulate or convince someone and is good at that too. Her hairstyle that highlighted her skills was the half-up rose shaped top knot with wavy flowing hair. As a queen, this hairstyle complimented her and her behavior well. Specifically, her romantic and flirty nature.
Melisandre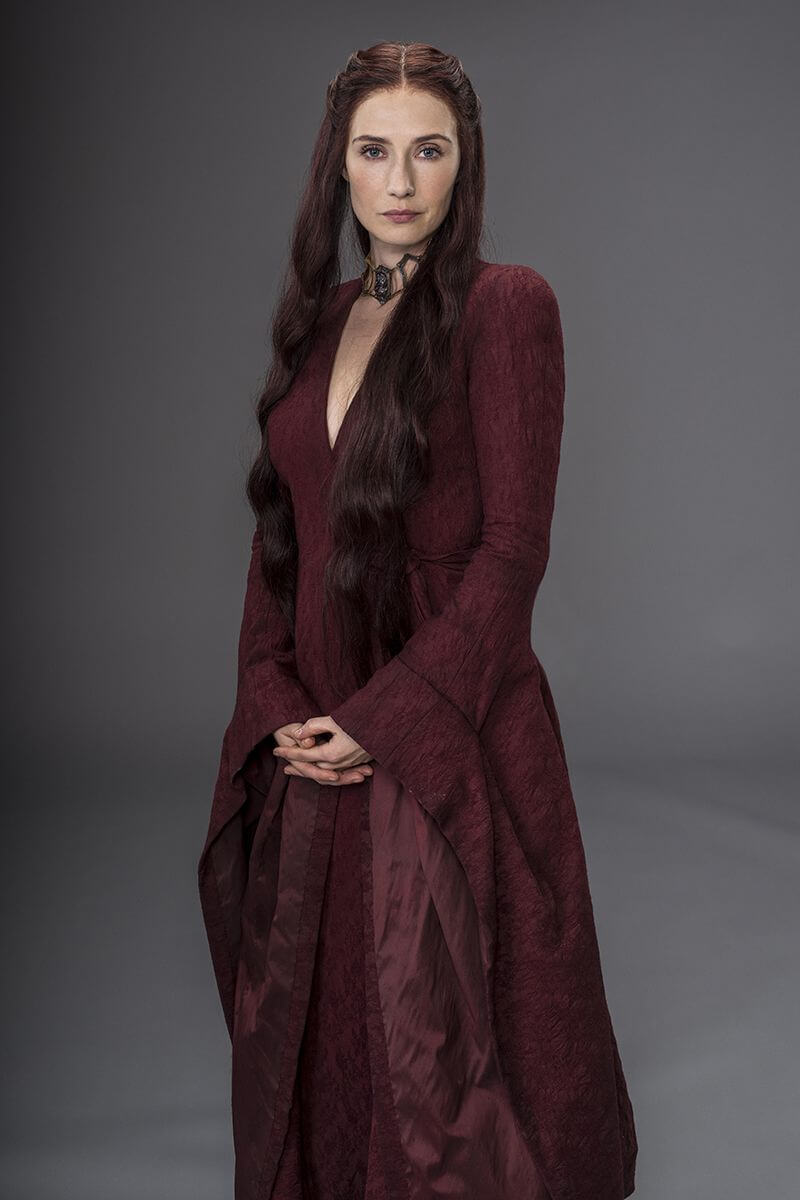 Source: pinimg.com
Melisandre is a priestess, who is also known as the Red Woman. She is beautiful and confident. Mostly she is a calm natured person but when she is talking about her lord she becomes energetic and strikingly red as her appearance. She has a mysterious appearance. And that was the thing that she truly relished. Her aging was covered by a pendant she had. And in overall appearances she had in the show, she is mostly seen in the curly red hairs with half up buns or braided buns. 
These were the best Game of Thrones Hairstyles that You should definitely try. For more such hairstyles ideas and fashion related ideas visit Fashionterest.