Its time to update your shoe wardrobe with new fall shoe trends. Let bygone be bygones and go with these new trends to complete the look of your Fall Shoes outfit. Shoe trends have always been the emotion, no matter what you wear perfect shoe is a must-have thing, just like french fries with the burger and it is said that you should never neglect or hurt your emotions; it can cause major destruction. Same is with the footwear, neglect its trend and get ready for the outfit destruction!
Its high time you should know about the Fall Shoes Trends so that you can avoid the above-mentioned situation with a finger-snap. Just like Thanos wiped out half of the world. Jokes apart, we have mentioned here seven fall footwear trends for you to follow this fall and this list includes everything from Fall Boots trend to the color of the year.
P.S:- These trends have been picked from the fall/winter '19 Runways that are Designed by Famous Designers. Now as you know this, you can easily get your hands from any of the below-mentioned Fall Shoe Trends even with the blindfold.
Platform Heels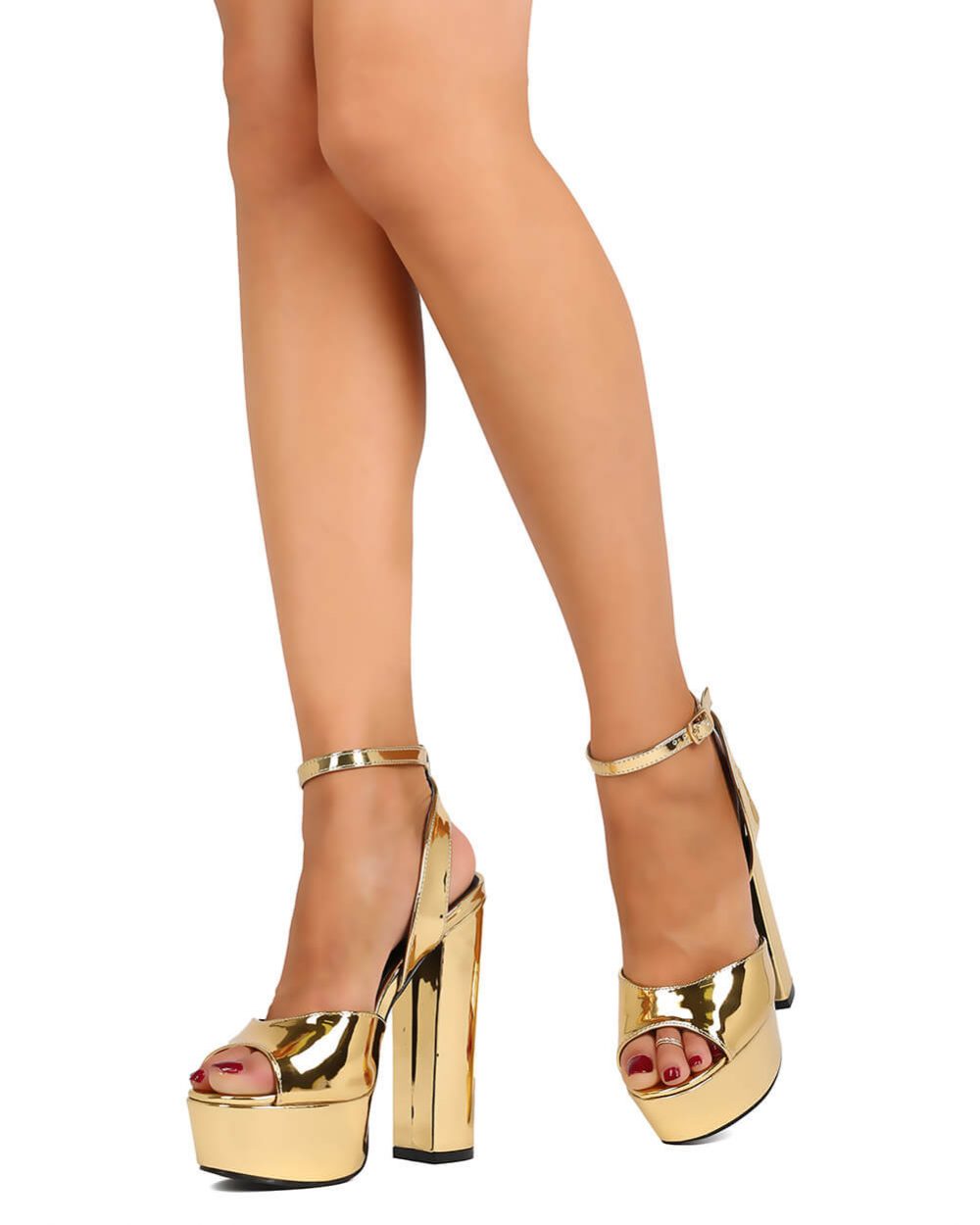 Source: alrisco.com
The amazing thing about high heels is they can make you feel confident. Get your hands on the platform heels this fall to make your self feel and look elevated throughout the day. You can wear them on formals, casuals, and even with party wear. All you will have to do is get the perfect color and design.
Also Read: Style Cowboy Boots With Every Type Of Clothing In 2019
Ankle Wrapped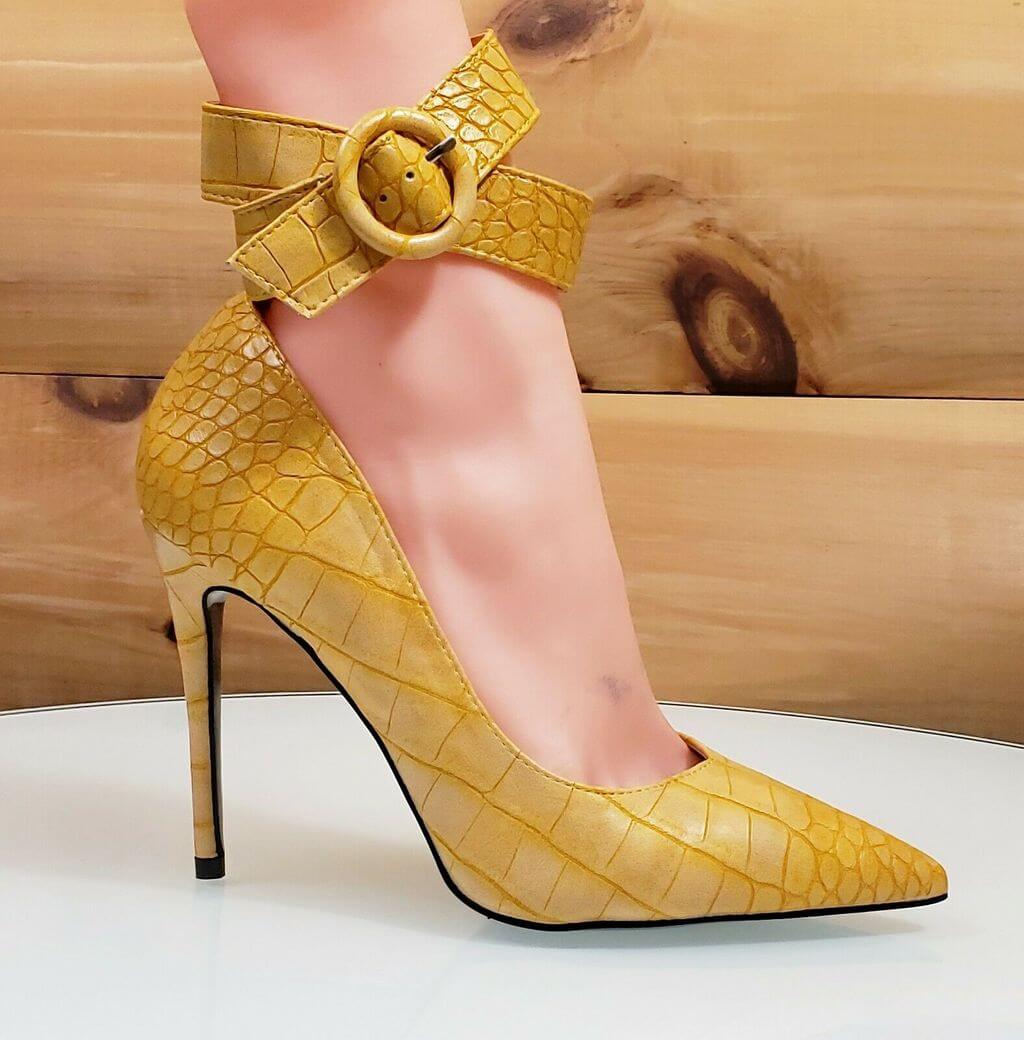 Source: shopify.com
Worried about which accessory to wear on the ankle? This fall season, throw your worries out because ankle-wrap pumps are in trend. They will help you in pulling out a mesmerizing accessory around your ankle with its wrap that you will definitely love. The most amazing thing is that these ankle wraps are both functional and stylish.
Emerald Green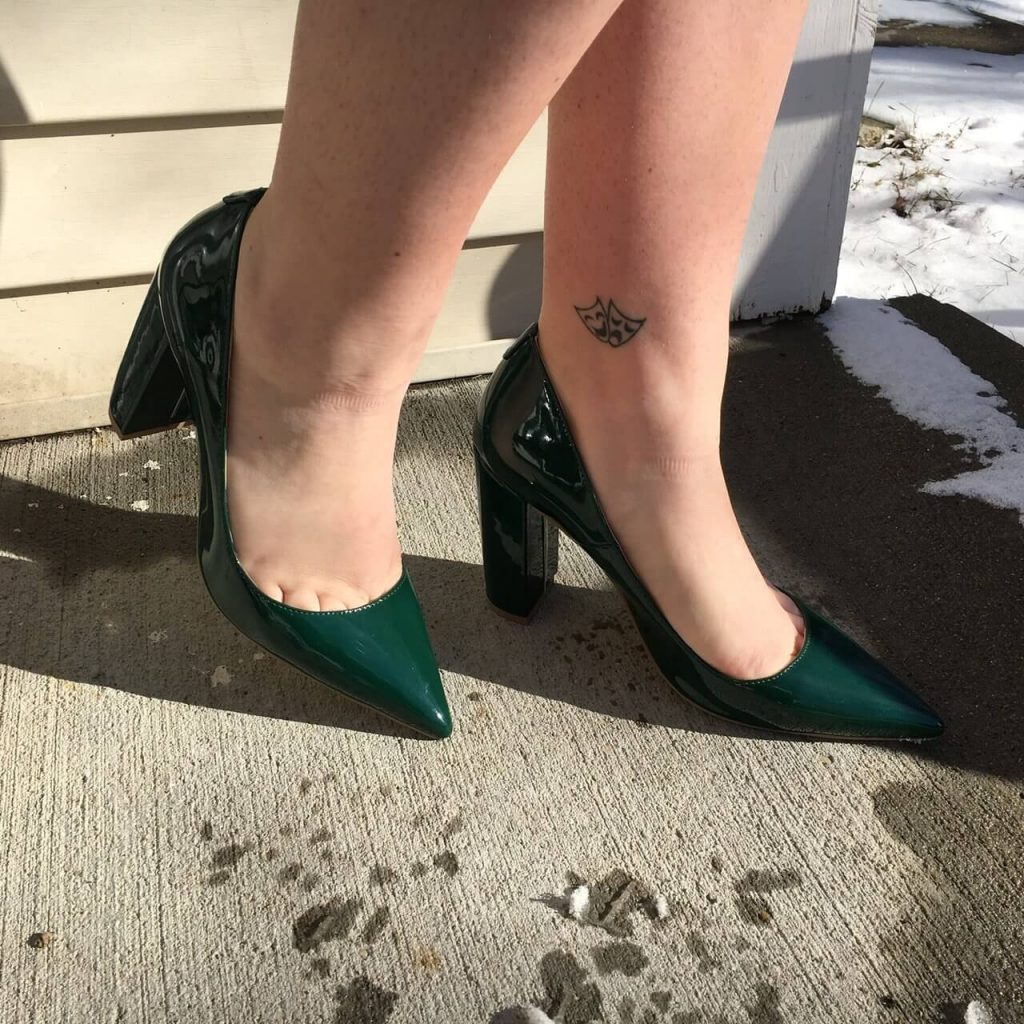 Source: cloudfront.net
If you keep yourself updated about the trends in the fashion industry, you would be knowing that spring 2020 Wedding Trends have the green color as a new player in The Wedding Gowns. We guess green has been a recent obsession for designers all around the world. Whatever it is! But green is surely going to give your feet a rich and royal feel.
Bright Violet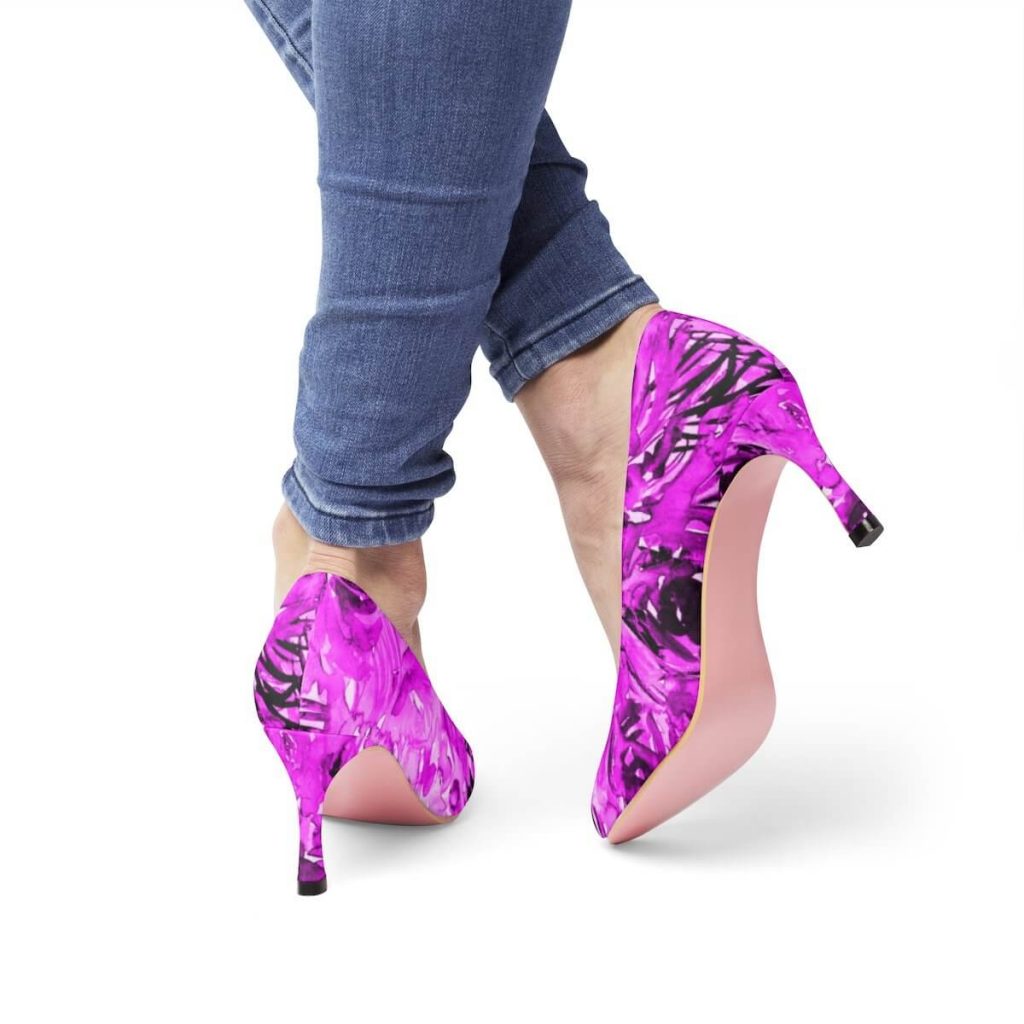 Source: shopify.com
This fall everything is precious. Why? Jewel colors are getting in trend like madness. Have you ever heard about the Amethyst gemstone? It is one of the most famous and valuable gemstones. The surprising thing is its color is also violet. Grab those violet pair of shoes to slay the look.
Floral Prints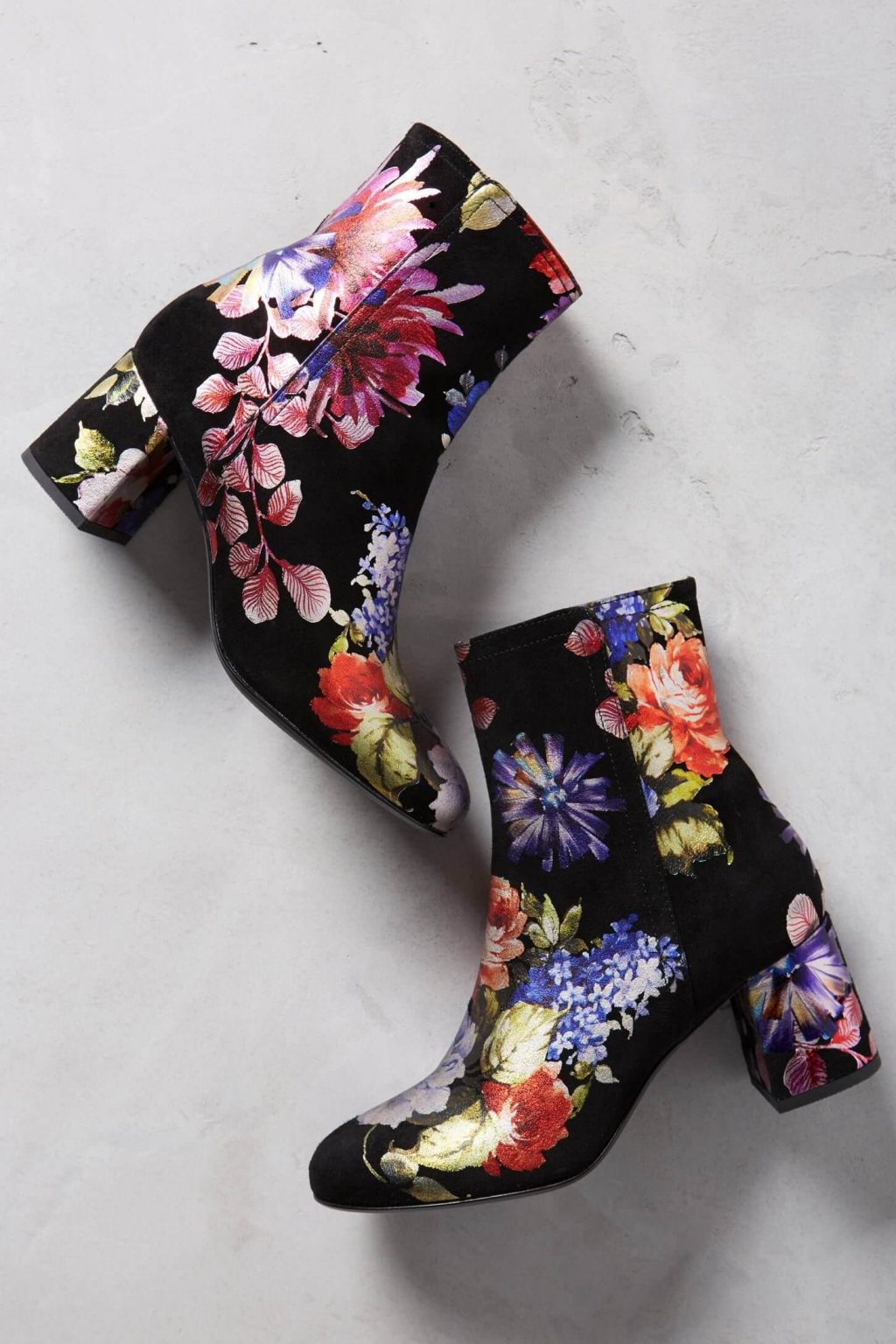 Source: pinimg.com
There was a time when floral print shoes were crazily in the trend that whoever you see will be wearing floral print shoes, but as days passed that trend also vanished. This fall season designers made it possible to get them back but not only shoes but in heels as well. So this fall is going to be floral at your feet. Here are some floral maxi dresses for you.
Animal Prints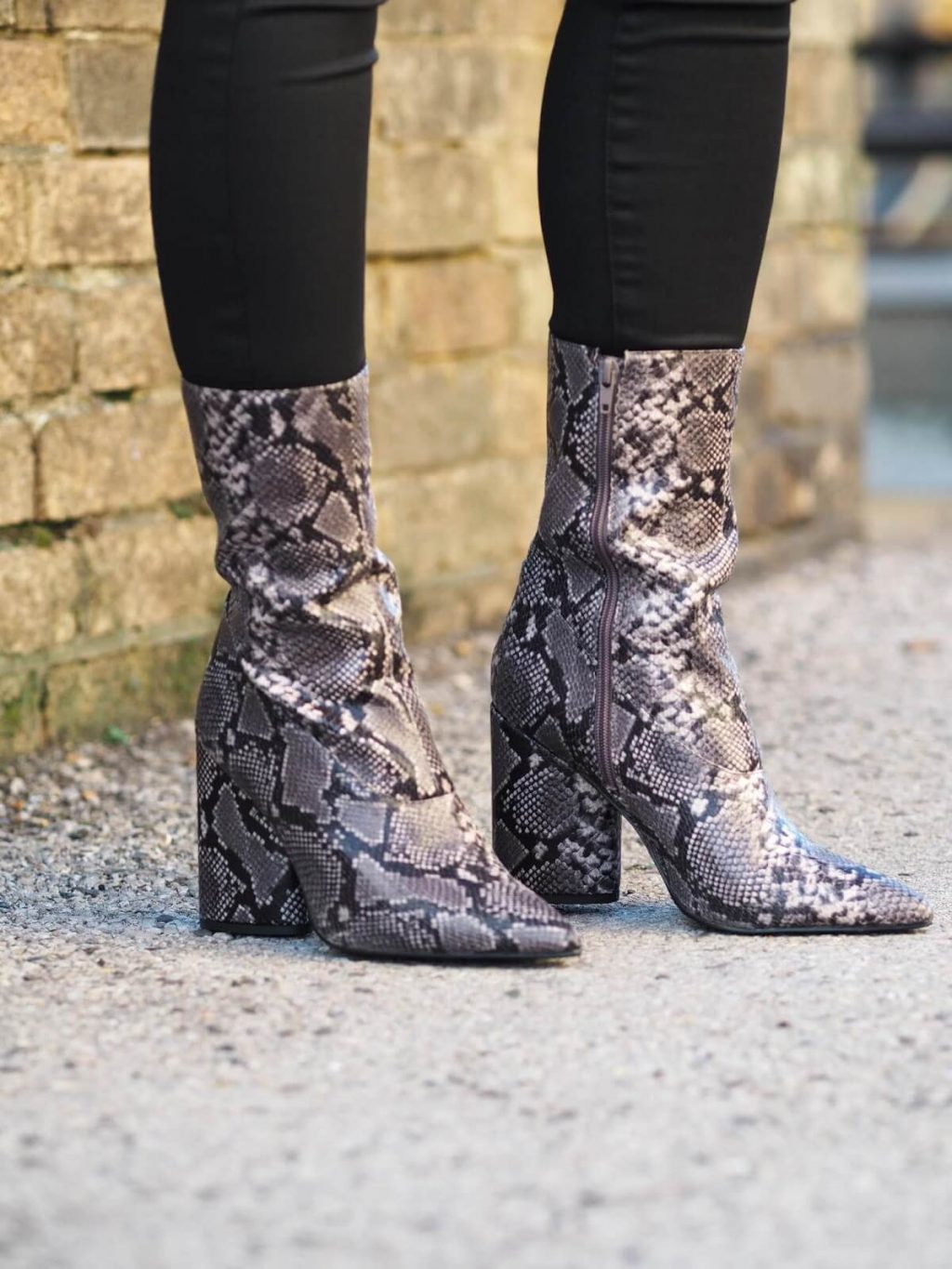 Source: blogspot.com
Animals prints have been in trend in clothing line for a long time and haven't left it since then. This season it expanded its charm to the footwear business too. The most popular among them are tiger print, cheetah print, and not to forget 'the snake print'. Snake print in any color is the new trend. This print has made people go crazy, from head to toe every fashion product has snake print on it, even on stationeries too. Snakes got too much attention!
Furry Comfort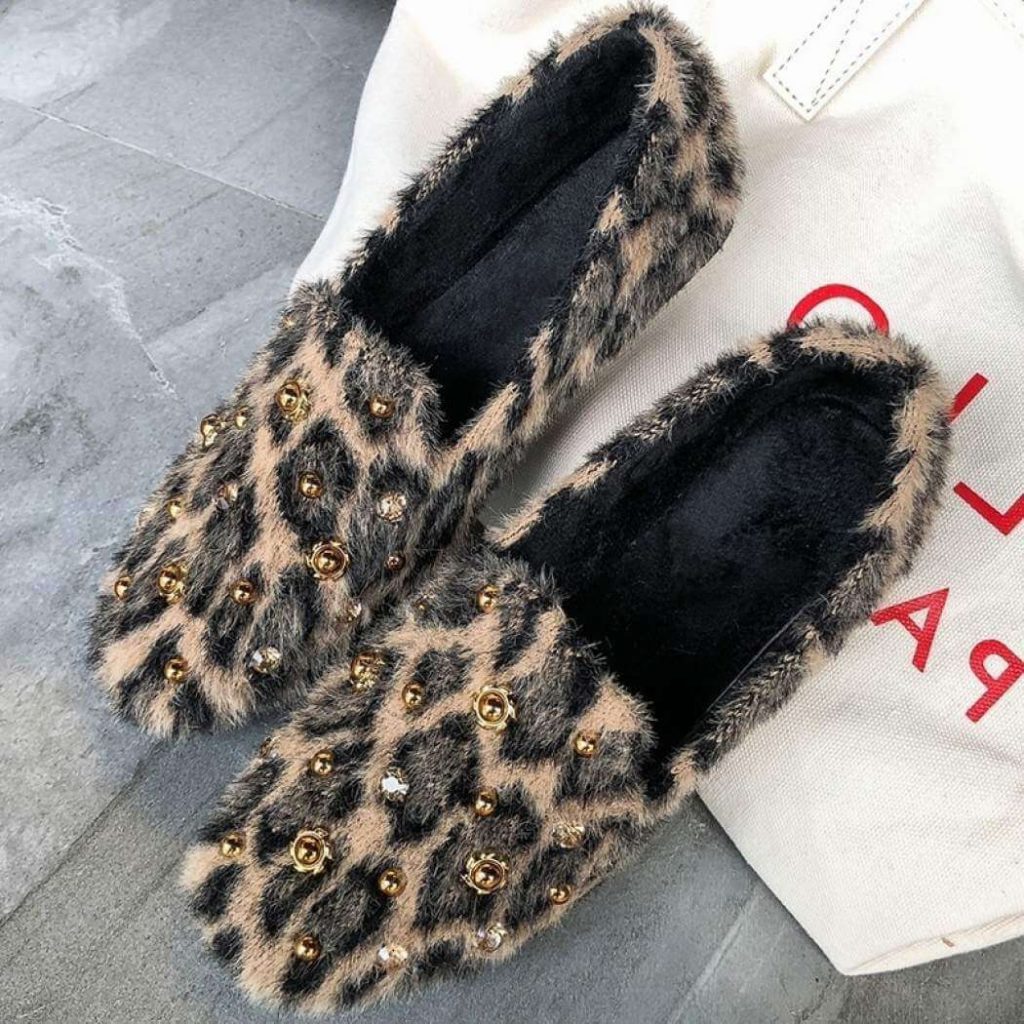 Source: bestpriceupdate.com
Who doesn't love a cozy feeling? Make your feet feel cozy with these furry footwears this fall season. It won't only make you feel comfortable will also help you in pulling out an elegant look. These furry heels have been made from shearling wool. Its plush texture will give you the right amount of satisfaction in a sense of comfort.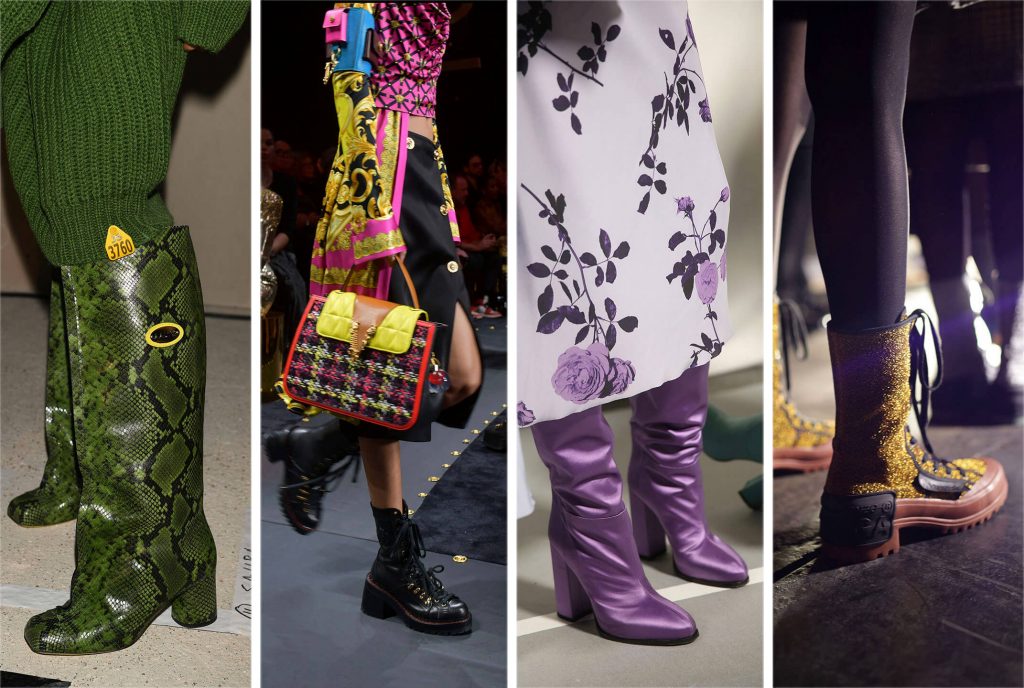 Source: wordpress.com
These were the seven fall shoe trends presented to you by Fashionterest to help you in filling your shoe wardrobe with the latest footwear collection.