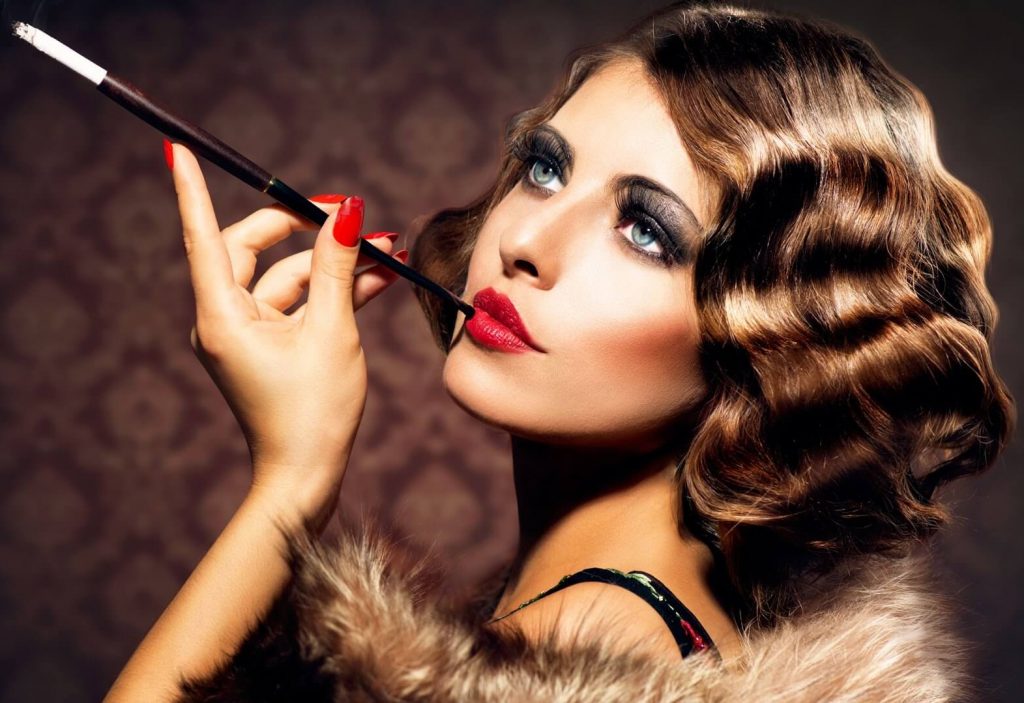 Hey there, summer is at the end like within a week or so. And what does that mean? A series of new fashion in Fall Hairstyles, clothes, footwear, makeup trend, everywhere. A few flocks of styles will be introduced (or have been already added) for fall fashion. Fall is the most loved season. Not because of the atmosphere but also for the style it brings with it. It gives us the liberty to try whatever we like, from layering to natural clothing.
So in this article, we are here with the Fall Hair Trends 2019, that you should know about to be fall-ready. Those sweaty top knots and ponytails are too old to carry. Fall Hair Trends are all about side parts, wavy hair, dramatic braids, etc.
Right below, we have mentioned types of Fall 2019 Hair Trends to follow that will go perfectly with your fall outfits.
Also Read: Top 15 Excellent Medium Length Hair Style For Women
Deep Side Partitions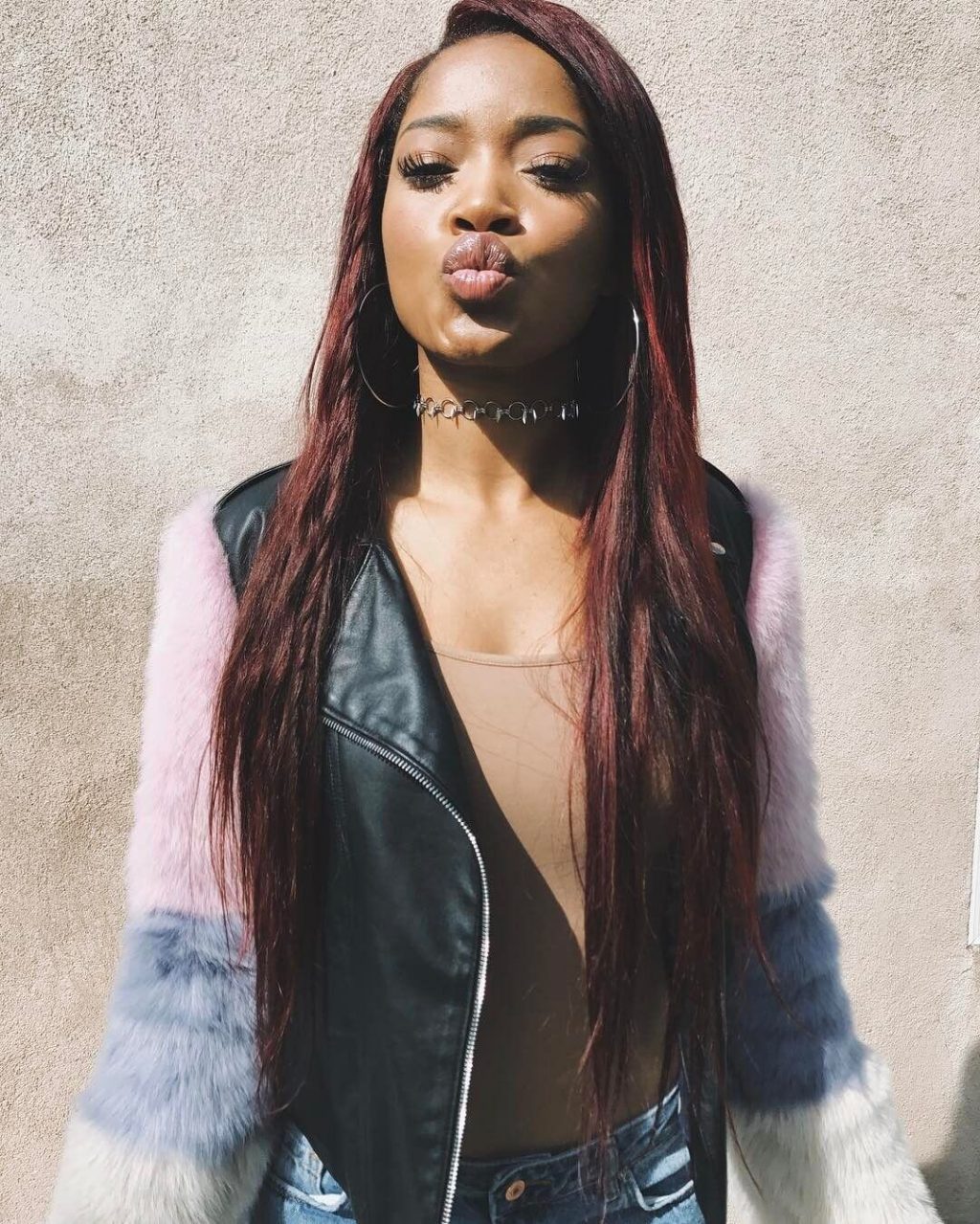 Source: pinimg.com
A deep side part gives your hair more volume since you're heaping the more significant part of your hair over the one side of your head. Hence, if you're searching for a vast and captivating look, a deep side part is a satisfactory approach.
Celebrities like Keke Palmer and Shopie Turner showed it well, how a deep side part can look elegant whether you secure it with a diamond-studded barrette or just setting it with a hair spray.
Headbands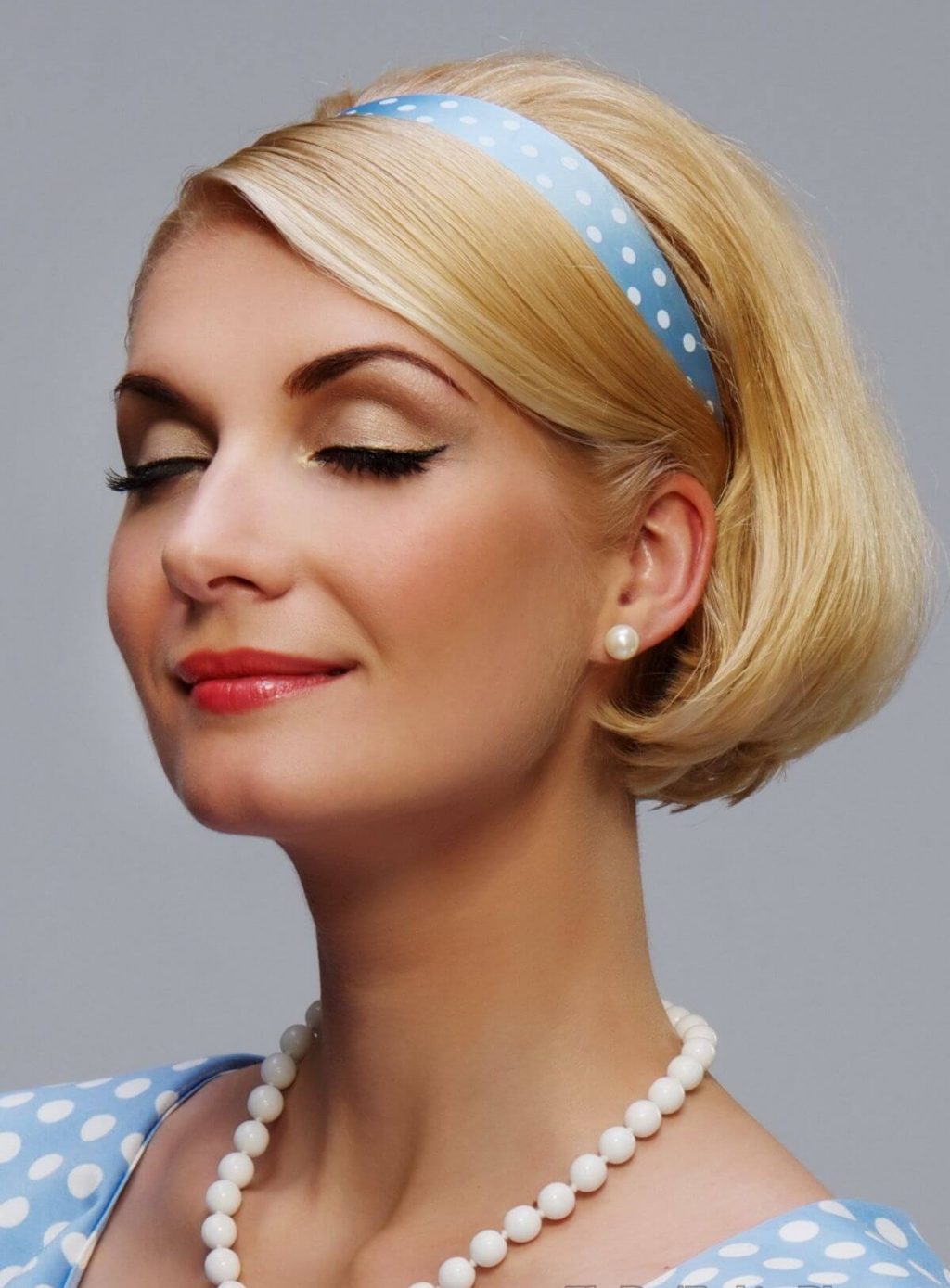 Source: dd-map.com
When did you carry a headband last? Any memory of it? We guess maybe in your schooling time like years ago. If you still have some of them in your wardrobe, get them out. Why? Because they are here. Yep, they are back in trend. Secure your hair with them.
Not only those slim and sleeky but the oversized one are also in trend. Get a bouncy blowout bob and a headband that is almost matching to your natural hair color, and you are ready to go. If you have wavy hairs, then an oversized headband will give you a cutesy look.
Face Length Tendrils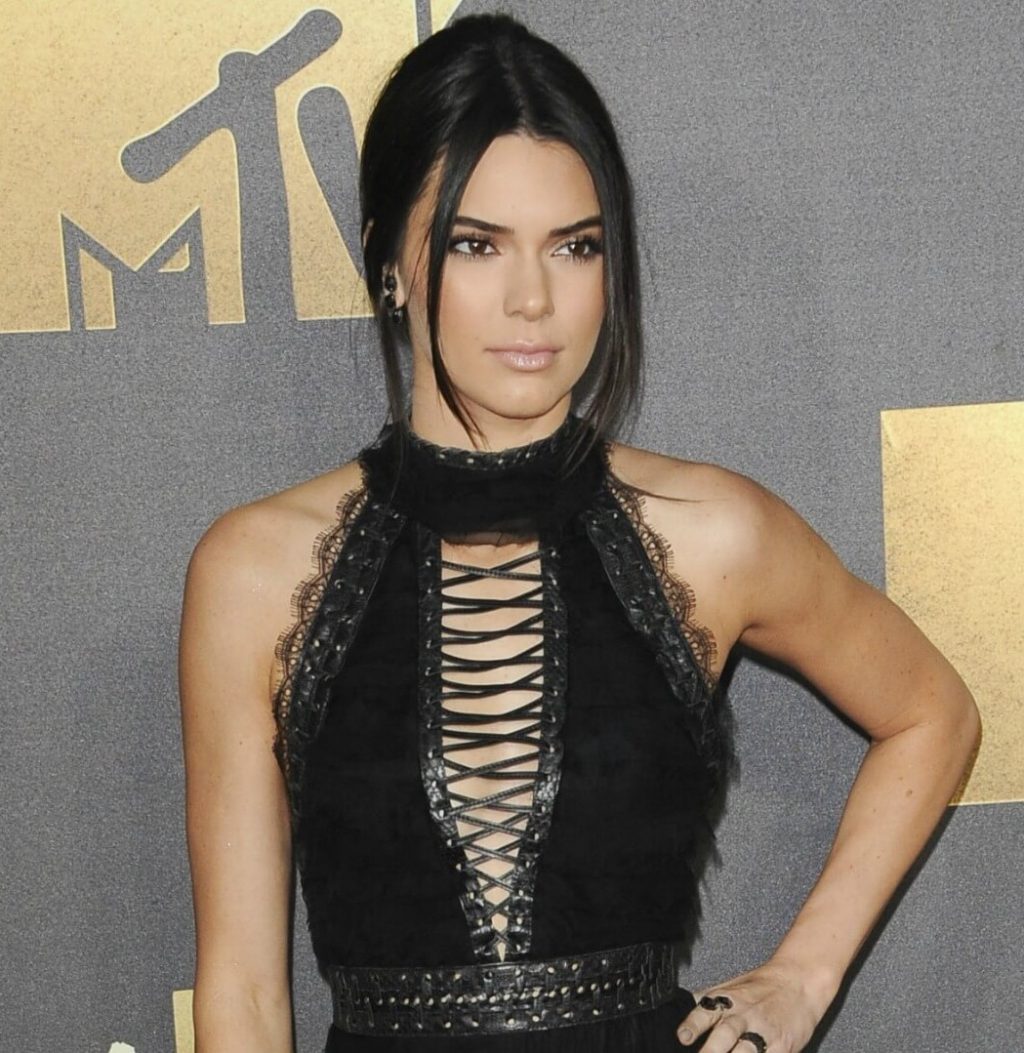 Source: sheknows.com
Incredible for straight hair or wavy hair with the mid-length or more. The face length tendrils add the perfect measure of volume on top. This tendril works for most of the face shapes, as layers can be custom fitted to compliment your face shape.
You would have seen them in the '90s or '00s on the celebrities or models in movies or series. Now they are back in trend with the help of models only. Wanna know which one? Kendall Jenner and Jasmine Tookes. Keep it wavy or straight, as you like or with which one you are comfortable. The face length tendrils go well with buns.
Sleeky Low Ponytails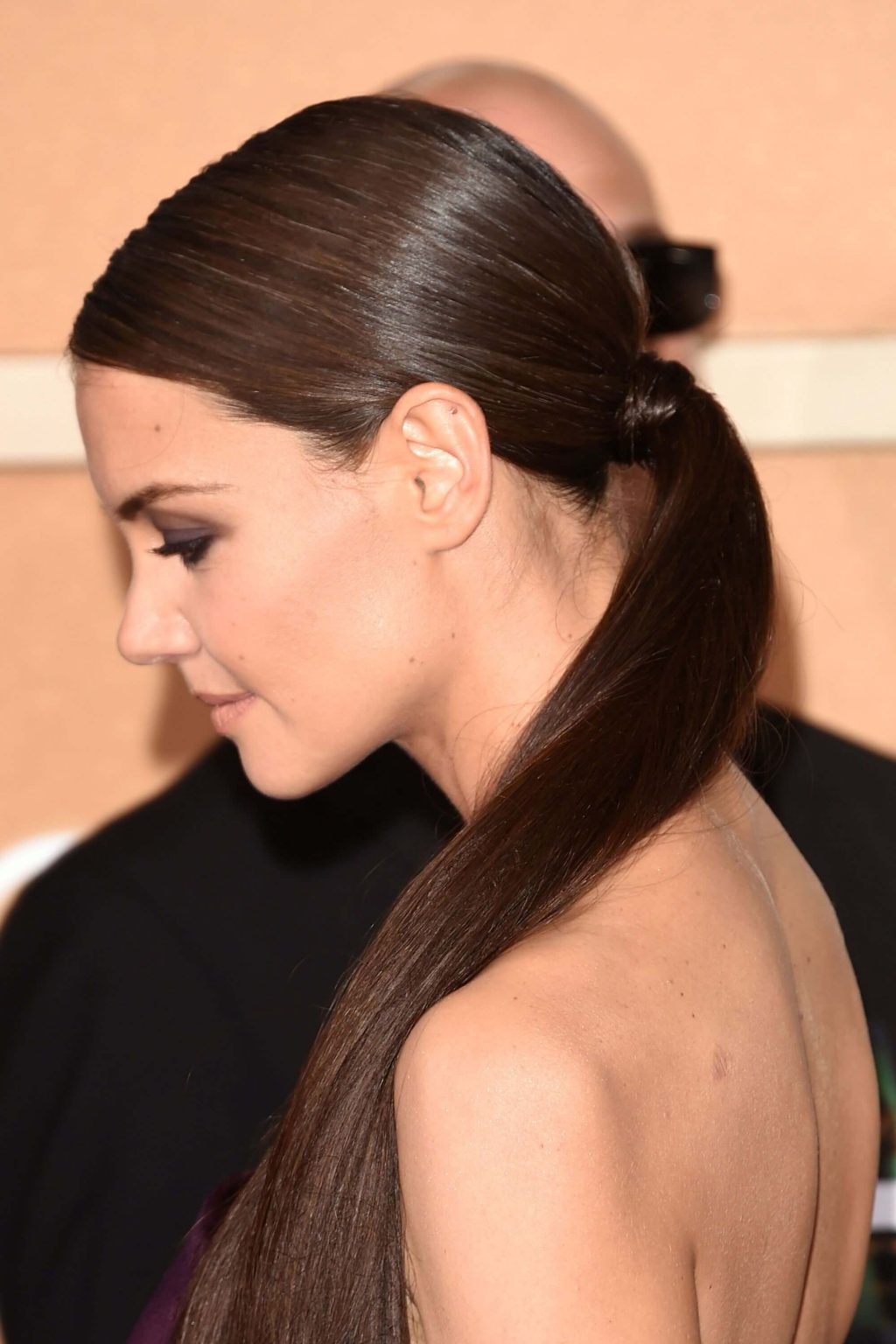 Source: hearstapps.com
Low ponytails are not so appealing. They are not even as dramatic as high ponytails. But high ponytails are officially dead – this is what Elle said. And we guess they are revealing the truth as on runways and red carpets low ponytails have been seen back to back, outlooking the presence of high ponytails.
Low ponytails are in trend but the sleeky one. Voluminous ponytails are bye-bye. And what are the positives of low and sleeky ponytails? They are glossy and precise. You can also add as many partitions as you want, whether vertical or horizontal.
Extra Embellishments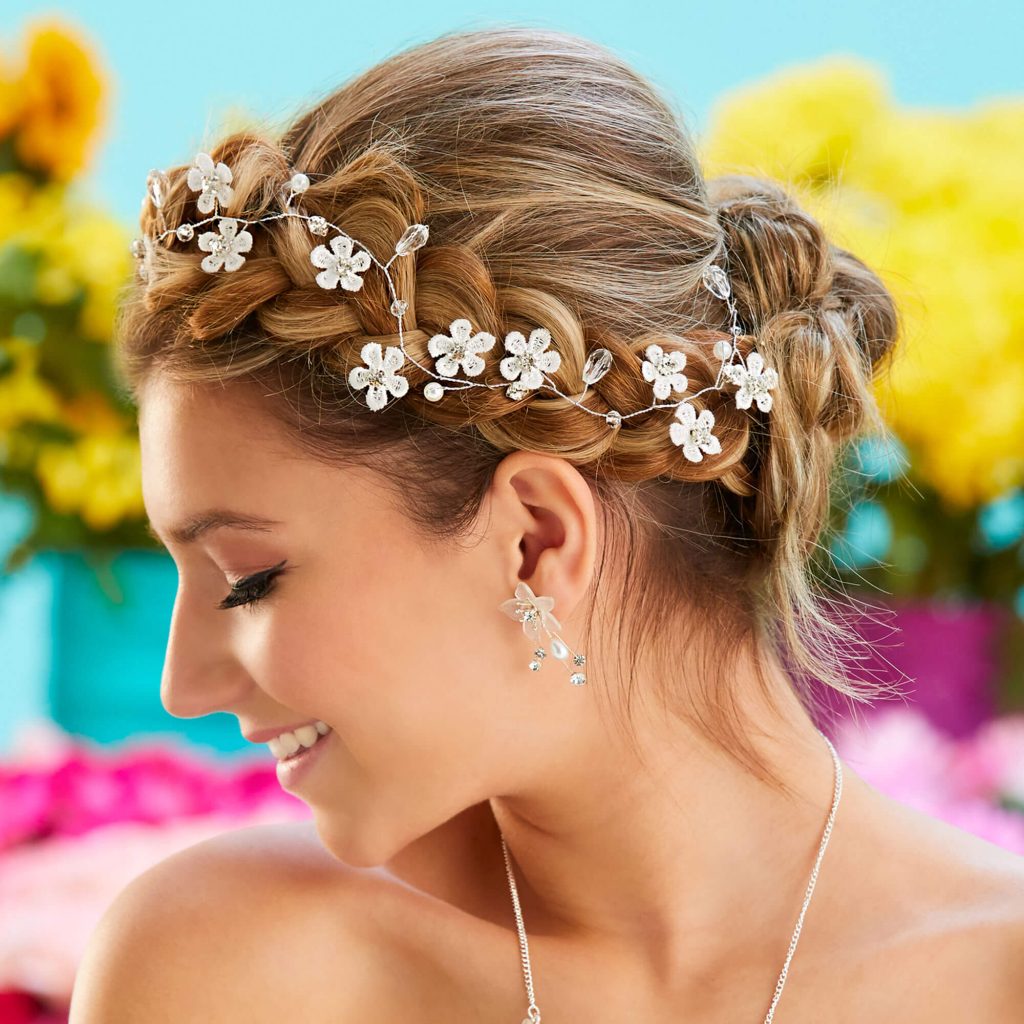 Source: claires.com
If you remember most of the celebrities embedded their ponytails with embellishments whenever they were seen at many events. We didn't understand that they were giving out the hints of a new fall trend. But now we know!
Whether you keep them with low ponytails or braided pigtails or buns, it will look good with everything. It will add a dramatic effect to your look. And make you look stand out from the crowd too.
Not-so-regular Hair Buns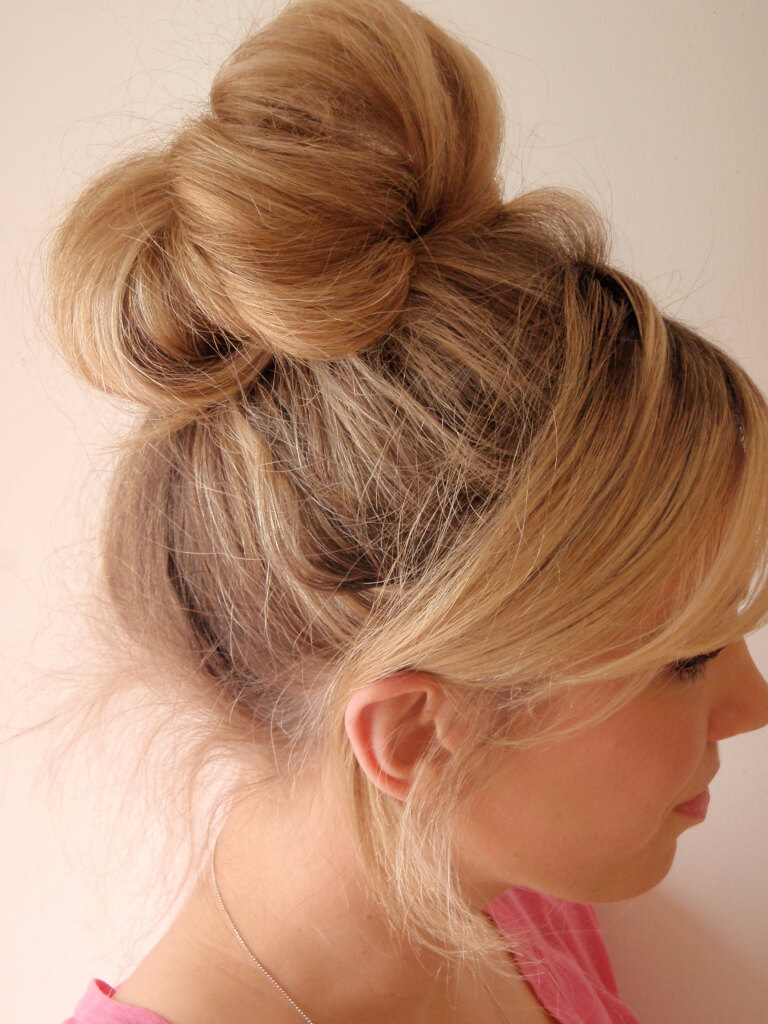 Source: howtomakeyourhairgrowfastertips.com
Hair buns! They are popular among women with long hair. But trust us, now the scenario is totally different. Plus buns have also upgraded their fashion from time to time. Fron sleek bun to messy bun to high-low bun to half top knot and what not? You will find a new bun style every new season.
This fall the buns that are in trend are totally new. Some celebrities were spotted with the small buns tied in one bun, and some were seen in a low ballerina bun. Try out messy as well as sleeky both will look fantastic.
Wavy Waves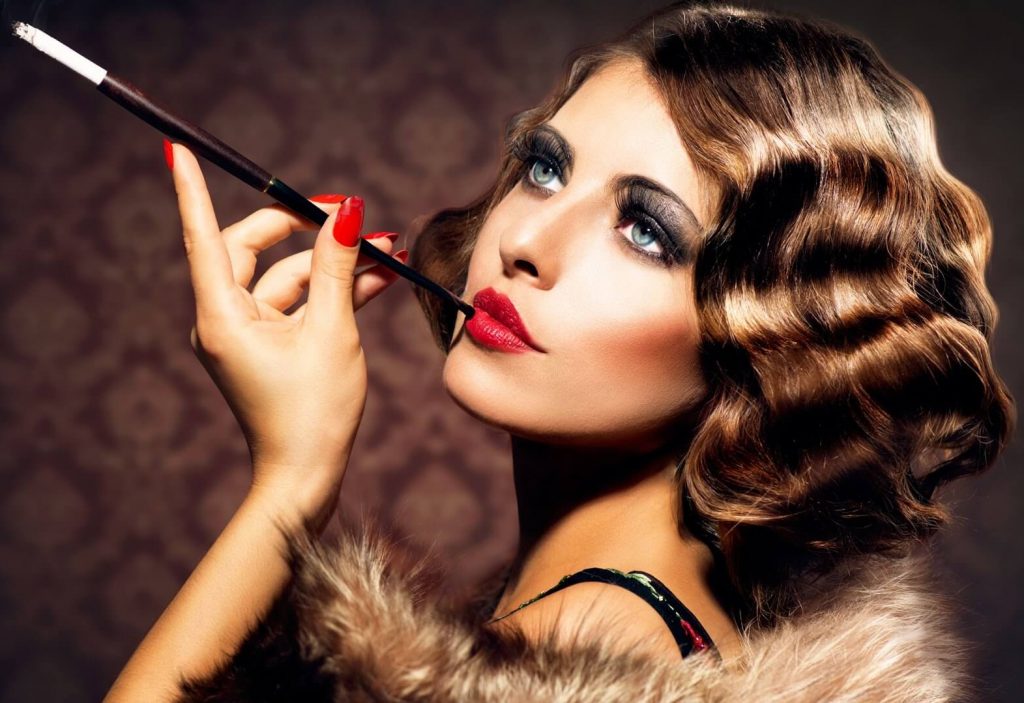 Source: hottesthaircuts.com
Waves are always loved whether at the beach or in hairstyle trends. Plus they even got different types, as well as comes from diverse time zones too. Some are of '80s, '90s and some give the futuristic feel. But over and all they are pretty beautiful and cool.
The following are some types of waves that are wavy and classy.
Finger – They are from vintage hairstyles and can be done with the help of hair spray.

Crimped – This type of wavy hair is from the '00s. But the thing is they do look like, they were made using heat tools but trust us, they are done by pressing iron on the flat braids.
Here are the latest Fall Shoe Trends for you to try out.
Above were the hairstyles that you should try this fall for making people fall, for more ideas visit, Fashionterest.