A fairy-tale wedding is a dream of every girl, in which she is a regal bride, who is wearing the quintessential bridal gold necklace. The bridal gold necklace strikes the perfect balance between elegance and sophistication. There are in-numerous Gold Necklace Designs for all the beautiful brides-to-be. This wedding season chooses a graceful bride necklace design for yourself.
The Diamond Necklace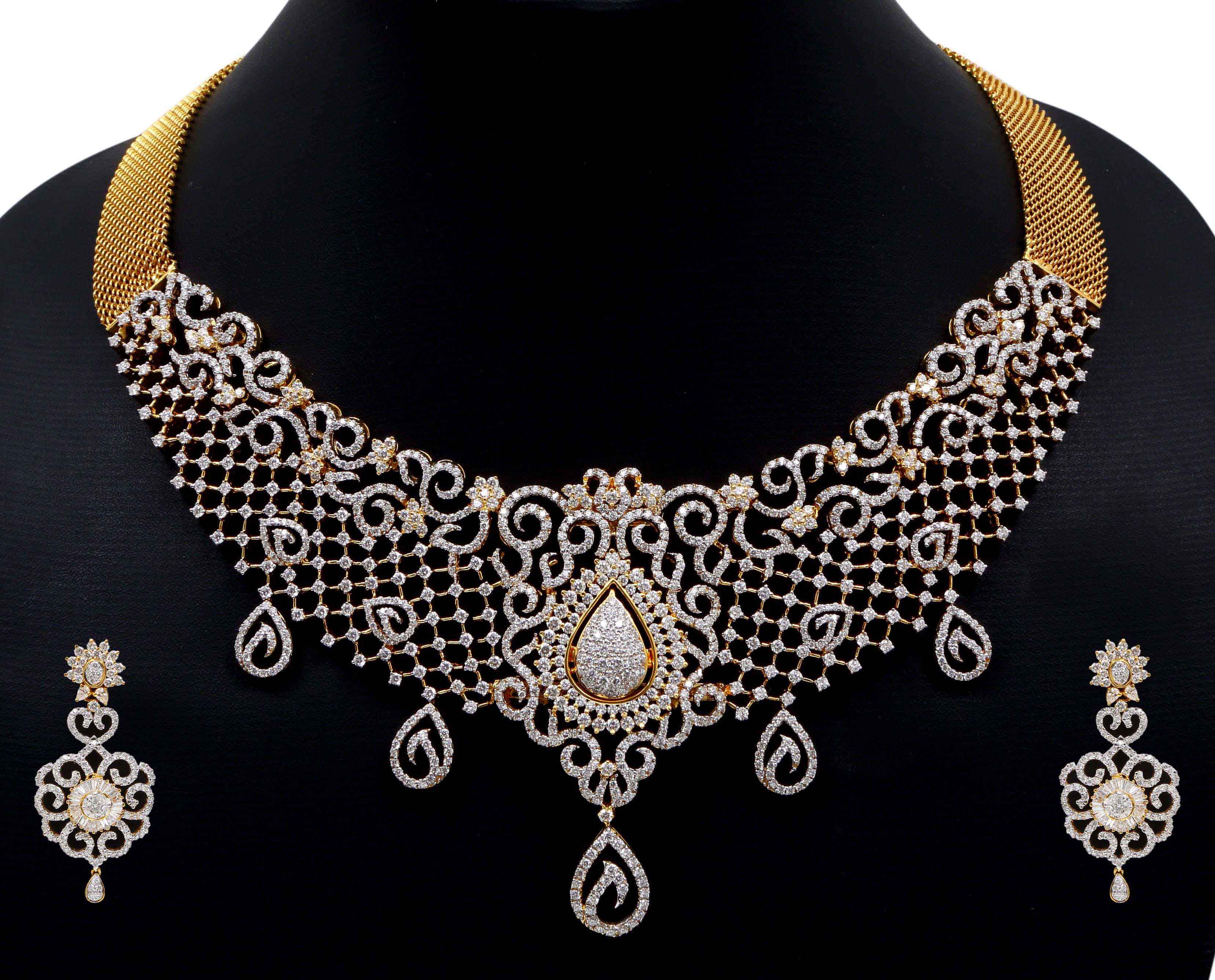 Source: pinimg.com
It is an ornament that can pass down through many generations as a family legacy. It is a hand-crafted, remarkable diamond necklace design that stars brilliant cut diamonds in an indo-western pattern. This diamond necklace is modern and elegant in every way. It is a unique composition.
Antique Gold Jewellery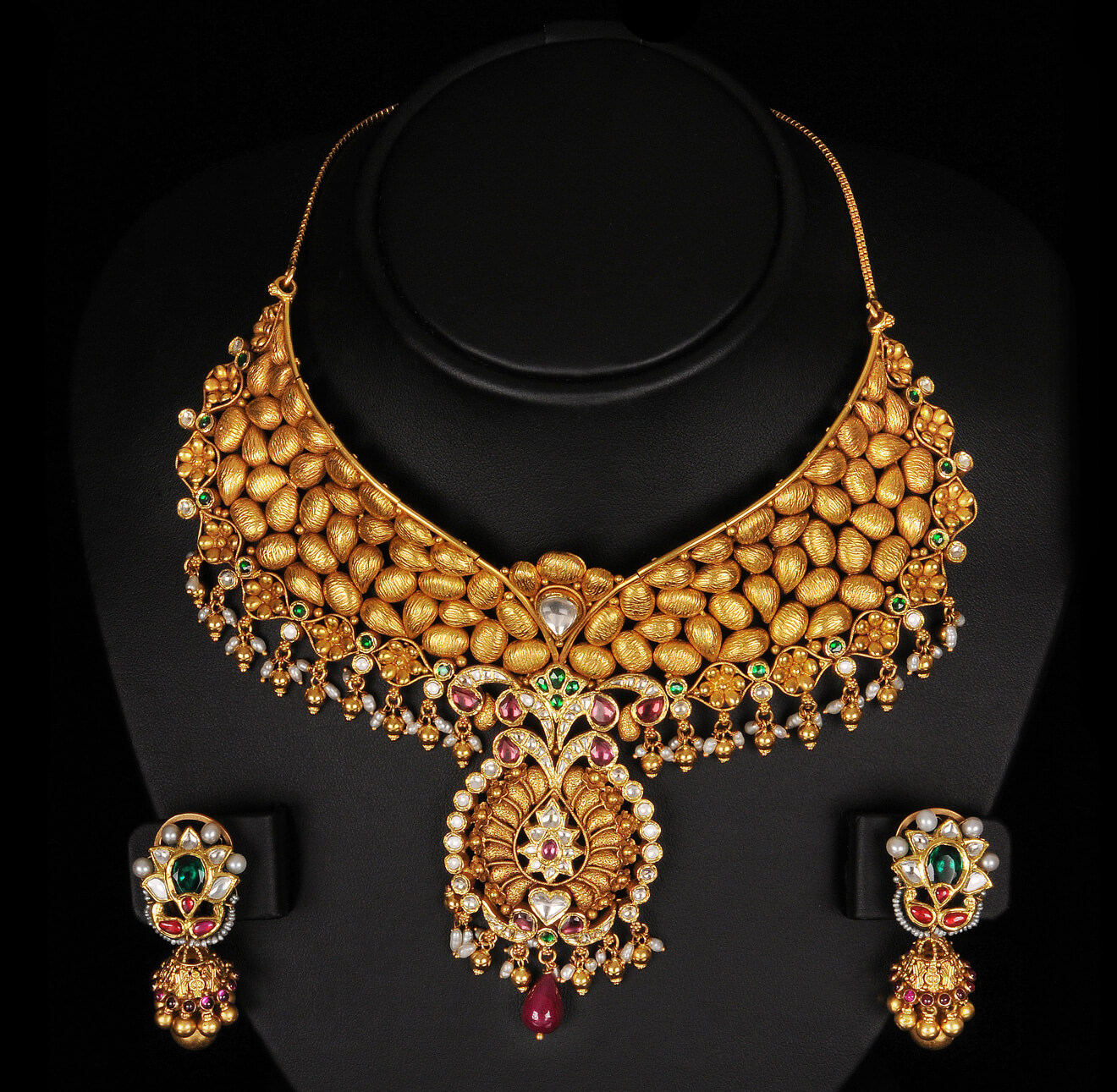 Source: pinimg.com
This jewelry is crafted with an antique finish, that has become popular in India for its ethnic looks and it has become a significant bridal choice. All sort of antique jewelry is made in numerous forms. This antique jewelry is the Latest Gold Necklace Design. Its gold beads long chain is what catches the attention from everyone.
Also Read: Style Yourself With Personalized Jewelry: Name Necklace and Custom Name Rings
Kundan Jewellery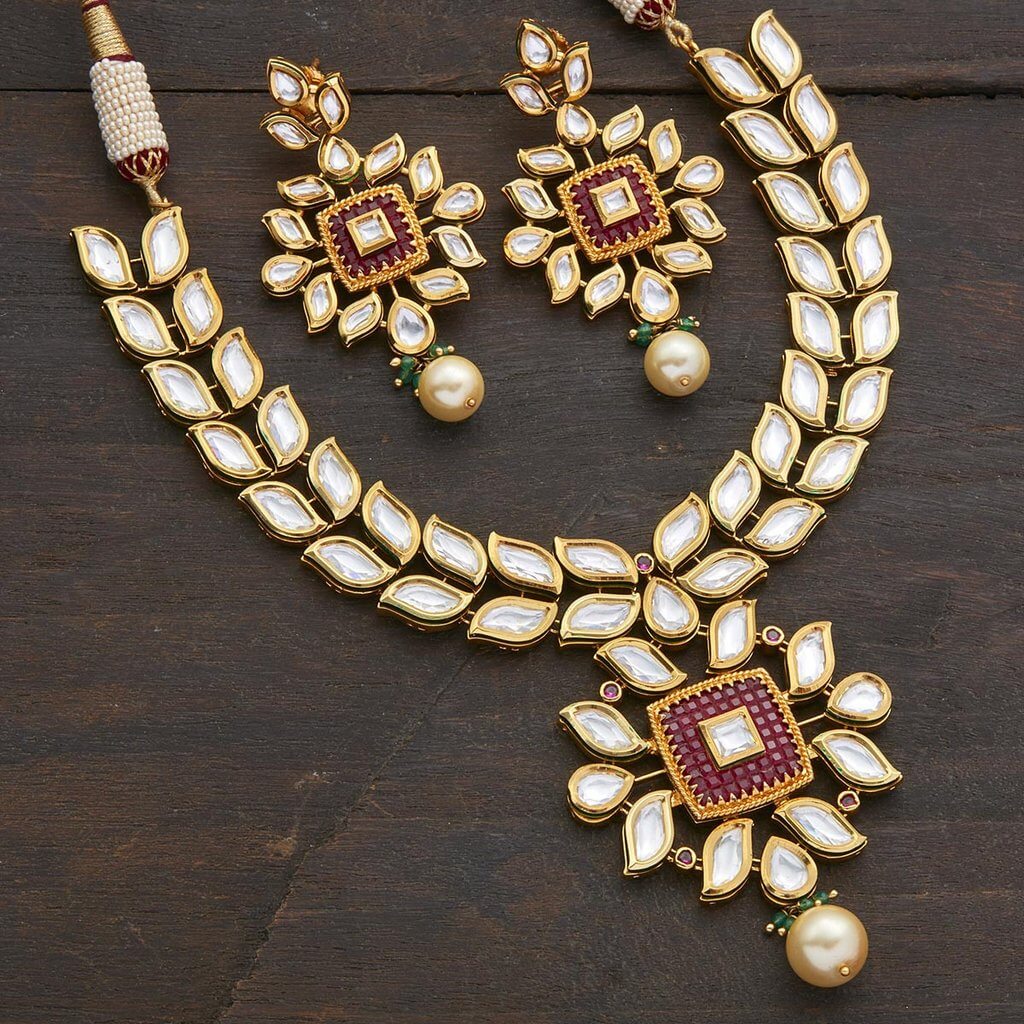 Source: pinimg.com
The beautiful Kundankari was introduced to Rajasthan during Mughal period. Today the Kundan jewelry is the hot favorite of the bride-to-be. It has gems and stones which are skillfully set in the gold with intricate Meenakari work. It is a Long Necklace Design that completes the rich appearance of today's brides.
The Indian bride looks so gorgeous in her dazzling jewelry sets which are teamed up with her exclusive bridal clothing.
To view more articles like above keep visiting Fashionterest.