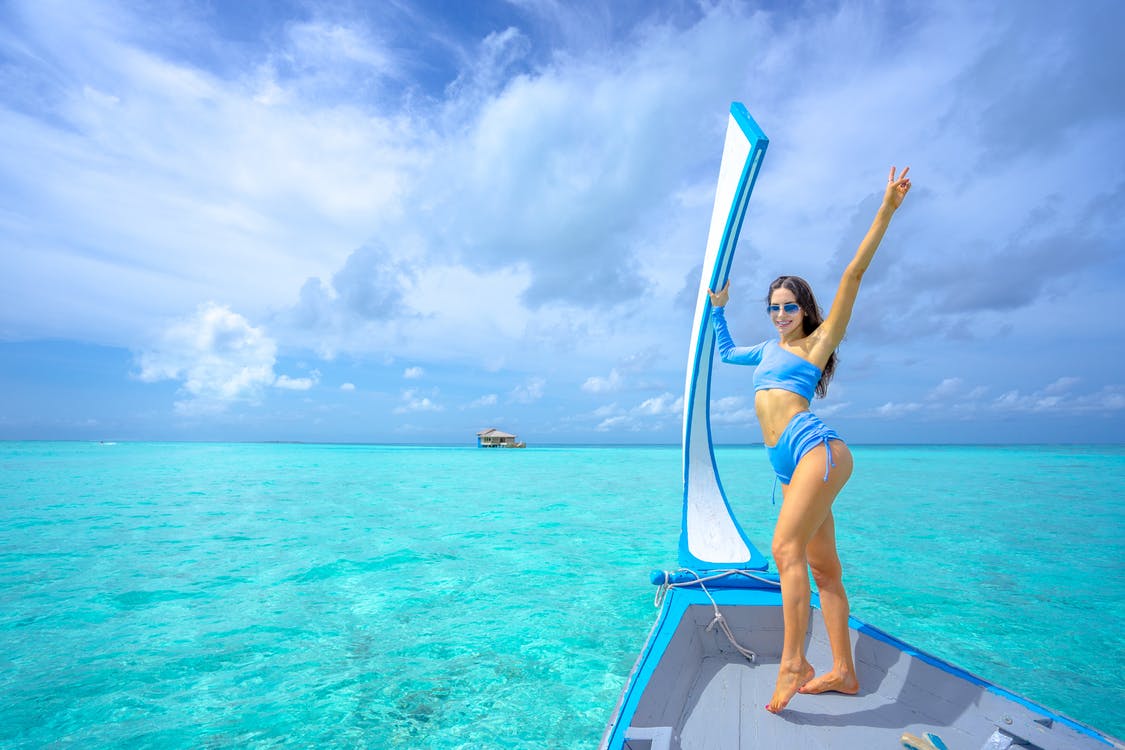 You draw your bedroom curtains and view through your window a warm, sunny day. What is the first thing that pops up in your mind? The pleasant weather calls for a day at the beach! We all love the beach and its breathtaking beauty. If not for the sea, we go there to bask in the sun and enjoy the sea breeze. The beach is an amazing spot to spend time with your family, friends and unwind. The beach has to offer one thing or the other for everyone!
Packing for a picnic is a daunting task. You need to make sure you pack all the essential items that may be required on the trip. Especially if you are style and fashion-conscious, planning for a trip to the beach means making sure you are prepped in vogue. Packing the right clothes, shoes, and accessories is very crucial. Nobody wants to head to the beach looking like a fashion disaster, right? Therefore, let us make your beach-trip preparations easy by providing you a list of 5 ways to enjoy the beach in style.
1. Swimwear
Packing the right swimwear is the most important. Of course, taking a swim in your t-shirt and pajamas will not only be difficult, but it will also be downright messy. Besides, who would want to be on the beach and not take an Instagram worthy picture? If it is at the beach, it is just not the same without an elegant beach suit. So, getting yourself an amazing swimsuit that complements your personality is the first step toward a stylish beach trip.
There are tons of options available when it comes to buying swimwear in Australia. Get your hands on one of the uber-chic beach outfits today and hit the beach like never before.
2. A Beach Hat
We all love the sun, but it might get a little too much when it scalds us with its extreme heat. One of the most crucial things when traveling to the seaside is sun protection. We all know how the sun can burn our skins. But the damage Ultraviolet rays does to our skin is so much more than just burn it. Ultraviolet Rays are known to cause long-lasting damages if our skin is left unprotected. They are known to cause early wrinkles in some, and constant unprotected exposure may even cause skin cancer. Hence, sunscreen with a minimum SPF factor of 30 or protective clothing must be worn when going under the sun.
Even though we need protection from the sun all the time, however, on the beach the sun is known to be more harmful. Since the ocean reflects the sun rays, it puts you at a greater risk of a burn while swimming. Therefore, protective gear at the beach is mandatory. A beach hat is a stylish way to protect your skin from the scorching sun rays. It also looks super chic. A wide vintage straw hat can be styled with any swimwear and undoubtedly, it will make your swim outfit look extremely trendy.
Also Read: Some Of The Best Summer Beach Outfit Ideas
 3. A Pair of Uber-chic Sunglasses
This should be a constant accessory for you, not just at the beach but everywhere. With the constant research being done on finding out about the harmful effects of UV rays, all sorts of sun protection must be made. UV rays are known to have a dangerous impact on the eyes. Eyes are one of the most important organs of the human body. To maintain proper vision and eye health, you must make sure to carry an appropriate pair of sunglasses with you all the time.
Besides, sunglasses add style to your outfit, and they are an extremely beach-appropriate accessory. Choose a nice pair of sunglasses that match your trendy swimwear and vintage straw hat, and your beach attire is done.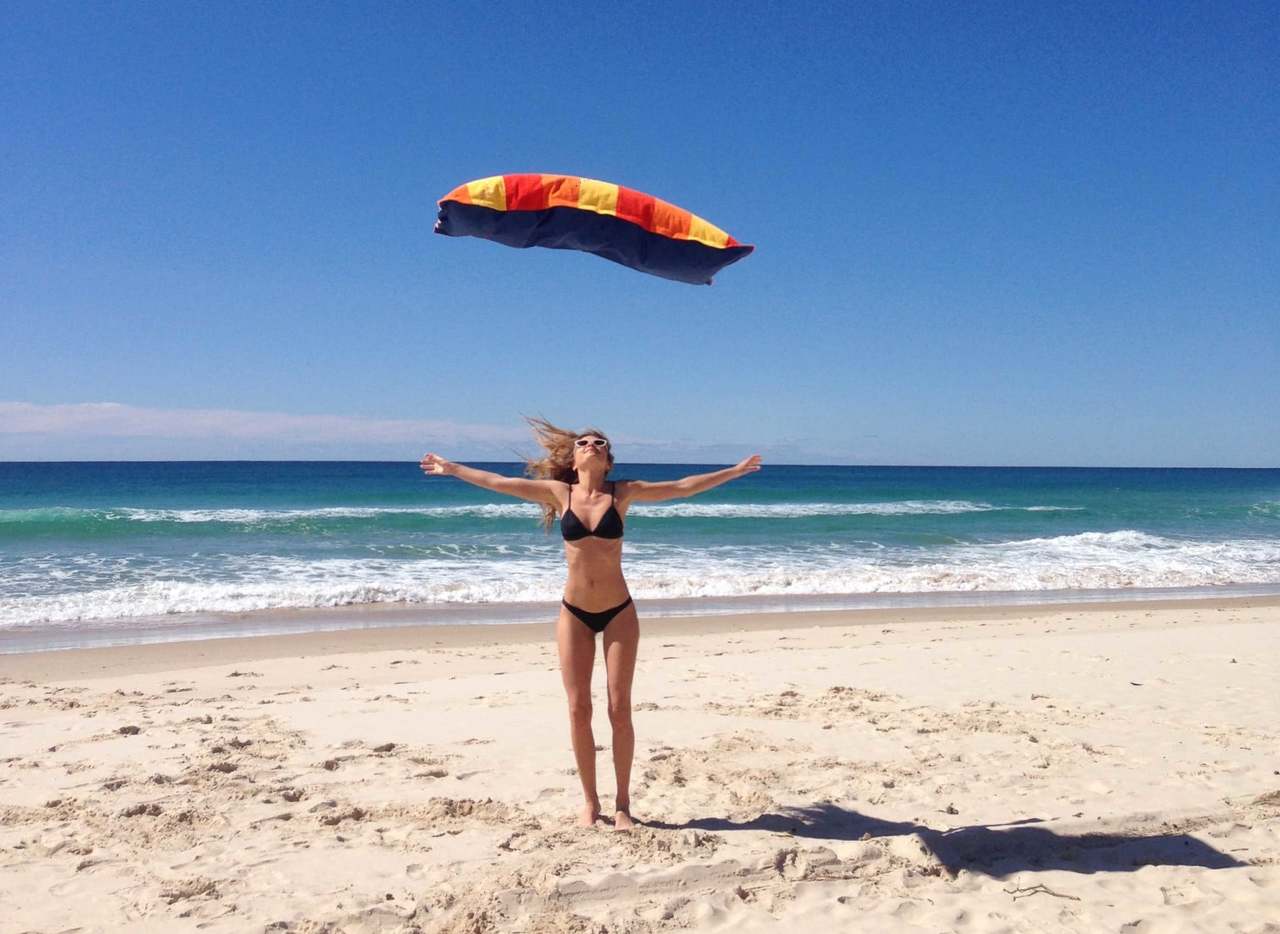 Source: sandusa.com
4. Beach Bags
Remember carrying straw baskets for picnics in the past? That's no more a trend. Old straw baskets are out of fashion and have been taken over by stylish beach tote bags. They come in different sizes, styles, and colors that can be matched to your outfit and complete your beach attire.
They are also water-proof which makes them super convenient to carry around the beach. They come with numerous compartments and are very spacious which makes it easy to keep all your beach stuff managed such as extra clothes, beach slippers, and even food for snacking.
5. An Inflatable Float
Who says floats are only for the pools? You can also get yourself an inflatable float for the sea. Floats are fun and an amazing way to relax. Just blow in some air, jump on it and relax in the warm, sunny air of the beach while you float peacefully along the waves.  
They come in different sizes, shapes and take up very little space in your beach bag. Pick one which suits your beach plans such as if you need one to lie on and relax, buy a straight bed-shaped float.
You can also see Dress Designs For Your Beach Wedding
Floats look super cool and are an amazing way to up your beach style. Get a flamingo shaped inflatable float and enjoy your time in the water with style. Beach trips are fun regardless you go with family, friends or even alone. They are a great way to unwind, destress and come to terms with nature. Plan your next weekend getaway to the beach and follow our amazing tips to enjoy the beach in style.